Songs I Liked This Week in List Form – Oct. 4-11 2019
Back again with my ten recommendations from the past week and some noteworthy mumbo jumbo in the postscript. Check us out in any own of a plethora of useless pages (Facebook, Instagram, Patreon) and check out our assorted overachieving projects such as our Albums of the Decade interview series (this week was a big one with a life-changing interview with Ulver) and this spicy little compilation album. As usual, anything Spotify-able can be found on our monthly Spotify recommendation playlists, and aside from the few noteworthy releases that will be mentioned at the bottom all noteworthy releases this week are covered, as they are every week, in the regular Facebook post. Enjoy!
1. Kevel – "Of Being" from Mutatis Mutandis (Independent). Not clear really where or when this happened, but at some point post-metal stopped being confusing. A genre based on re-orienting styles, challenging whatever it was that were it sources (sludge, hardcore, mathcore, etc) painted itself into a very limited emotional or musical register. This new song by Greek band Kevel, the first from their upcoming second album, feels like a good shuffling of the "I'm having a sad orgasm while stuck in the minor key with very few riffs" deck. Choppy, heavy, less atmospheric and more in your face (production/mix-wise as well) and just plain fantastic. Throw in a some creepy audio samples, and I'm hooked. This is great. Cover art: Kuba Sokolski (Why are the Poles cornering the killer album art market? What is going on?).
2. U.M.A – "Sovrarobotizzazione" from Progenie Terrestre Pura (Avantgarde Music). As I have stated in the past, I have a real problem with proggy metal. And I realize the hypocrisy of a pasty dude calling forms of music flaccid, but that's the vibe I usually get. And I'm especially averse to "futuristically thingies tingling in my ear." And so, I should really hate this record. But I don't, I love it. This is a reissue, obviously, of a 2013 album I had never heard of, so I guess some of you out there already know and love/hate this, but this is just so pretty. Ambitious without being overbearing, musical without being showy, and just the right amount of menacing atmosphere and heaviness to counter all those floating bleeps in the background. Just challenging, weird, kind-of-black metal in the best possible way. Cover Art: Alexander Preuss.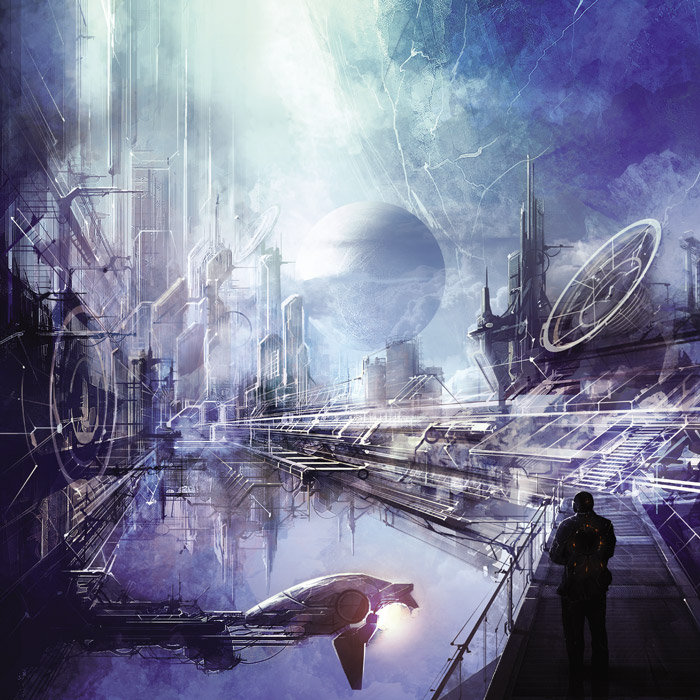 3. Formless Master – "Fatal Impasse" from First Strike (HPGD Productions). It's been a hell of a year for grindcore, with Deterioration, Discordance Axis redux No One Knows What the Dead Think, and that monstrous album by ex-GridLink and Mortalized guitarist Takafumi Matsubata that was just a an orgy of blasting magnificence. So I guess the next logical step was to fuck everyone up even more with a new band comprised of the aforementioned Matsubara, Jim Kahmann of the aforementioned Deterioration, and Matthias Joyce and Colin Lewis, both from the Minnesota grind unit Invidiosus. And if the first song off of the debut EP (due November 14) is any indication, then, well, shit.
4. Keres – "Grail Dance" from Ice, Vapor and Crooked Arrows (Terratur Possessions). The star of this song, or album, for that matter, is its mix. I assume some would argue its lack thereof, but that's kind of the point. The drums are great, but somewhat in the back, the vocals are fantastically weird and somewhat upfront, the bass is groovy as any bass I've heard on a black metal track this year, and the guitars, well, those sound like someone busted open a transistor radio with a broken vacuum. They're like slathering static on the whole song, and I think I can't get enough of it. The keyboards kind of tastefull appear now and again to give some much needed texture, but the song as a whole sounds, dunno, like a rock pop song? Does that make sense? A great song hiding under nine tons of static, which I guess fits as a description for a generic atmospheric black metal song, but this is quite the opposite. Zero atmosphere, and it's great.
5. Karl Marks – "Kimmy" from Let the Shit House Burn Down (Independent). From the bowls of death and destruction to just plain ole bowels. The new EP from Boston noise/indie/post-hardcore band Karl Marks is just insane. At times Fugazi-esque in bending shit with music, at times Unsane-y in being very angry through music, and at times, such as the entire first part of "Kimmy," something like a cross between a 70s wedding band and Norwegian black metal. What an honest-to-god gem that has the potential to stay on repeat for a very long time. And can I just say that between Karl Marks, Pile, and Intercourse it seems like I only like noise-y bands from the northeastern United States. What's up with that? Why are you all so mad?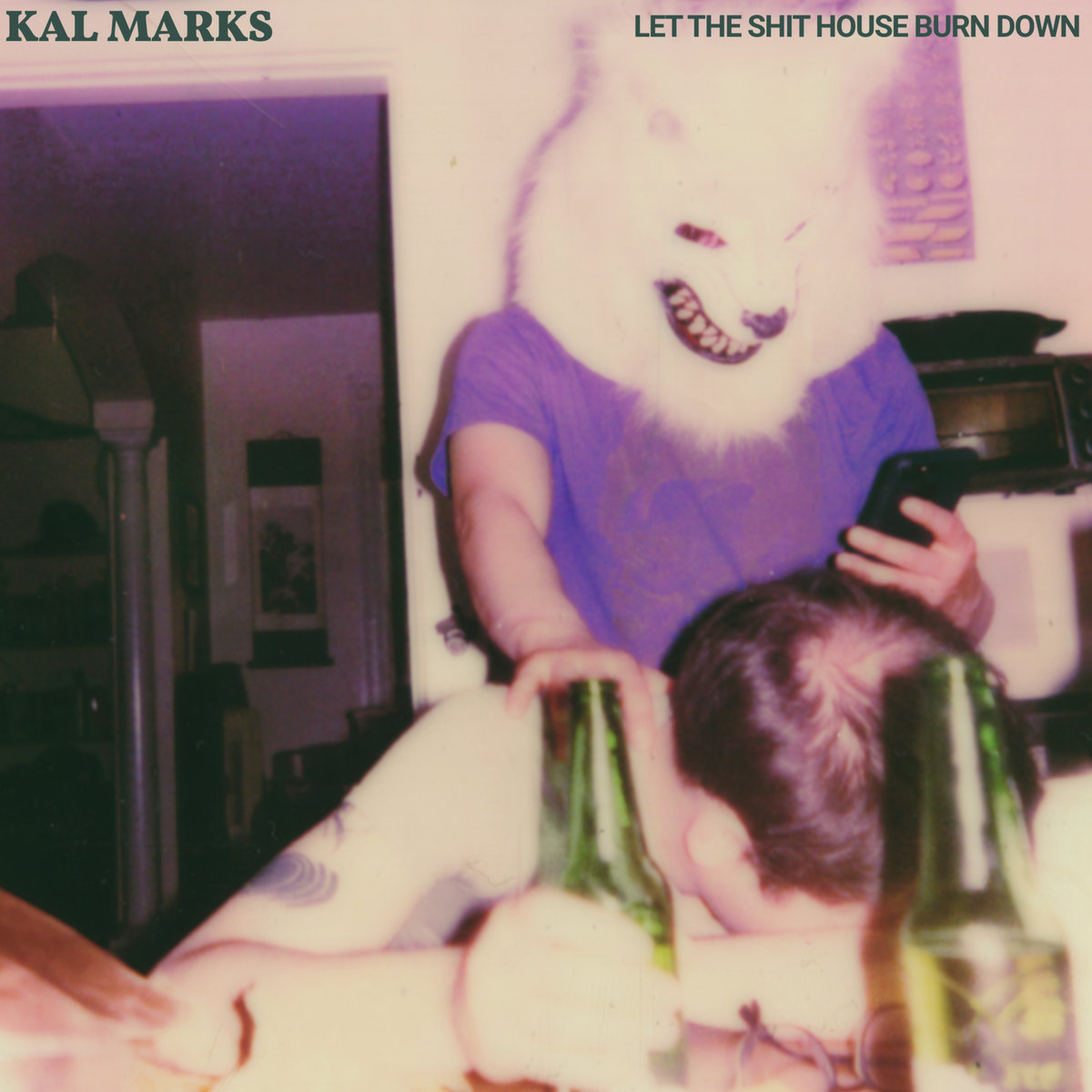 6. Konvent – "Puritan Masochism" from Puritan Masochism" (Napalm Records). I may not be the only person thinking this, but the chorus riff here sounds like the doomy version of Deftones' "My Last Summer." I assume I can't and won't be able to unhear that but a) I love the Detones, and Around the Fur is one of my alltime favorite albums b) this is just a good, moody, and aptly depression doom track coming from the debut of this Danish band.
7. Botanist – "Red Crown" from Ecosystem (Aural Music). I've been listening to Botanist for quite some time now and I've given up figuring out why I find their music so beautiful, nor have I, frankly, tried to do so in the past. I think part of their appeal is that they breakdown the genre they're working in – say, black metal or post-black metal or blackgaze) into it's main melodic and percussive parts and shows how you can still write heavy beautiful music without being, in fact, heavy in any cliched way. It shouldn't work, it sounds pretentious and thematically cringy, but it does, every time. And these new songs make them out to be in the best shape they've ever been. I mean, what a wondrous, magical song. Cover Art: Fortifem.
8. Ultha – "No Fire, Only Smoke" from No Fire Only Smoke (Vendetta Records). The news of German atmospheric black metal outfit Ultha putting out a surprise new EP, with a title surprisingly fitting as a rap diss-track, was somewhat mitigated by news that the band announced the beginning of what seems like a long hiatus. Which, frankly, sucks. But as bad as little fact is, these two songs, both hovering around the 20-minutes mark, are just exquisite, and some of the best black metal of its ilk outside of the new Fen album (a bit more on that in the "facts" section below). Emotively expressive, menacing, filled with great, unique performances and amazing songwriting. Beautiful.
9. Sartegos – "Sangue e Noite" from O Sangue de Noite (Blood Harvest and I, Voidhanger). When I saw these two labels cooperating on a release I was, to say the least, taken a back. Both are immensely creative, obviously, but known to be creative in two somewhat disparate areas. But once you hear the first song from what will be Spanish one-man project Sartegos you kind of get it. It has all the black-metal majesty, musicality and quirkiness that is a hallmark of I, Voidhanger releases as well as that gritty atmospheric bluntness that is a feature of so many Blood Harvest releases. And I must say that combination oscillates to a perfect pitch in this song, that is both a death/rock song and a black metal hymn. Just great, catchy, creative metal. Cover Art: Miguel Suiero.
10. Earth and Pillars – "Howling" from Earth II (Avantgarde Music). I guess this week's list is a bit on the "black-y" side, but it is what it is. And I was left with little hope or excuse when faced with this massive monstrosity of an emotional melancholic breakdown of track that is the new Earth and Pillars track. Eighteen minutes (!) of riffs and snares raining down on my sorry head while an eerie acoustic guitar strums away and an elf-sounding vocal hovers above. I mean, I thought I could take it, I thought I could be the man my parents once thought I'd be, but then the ride cymbal came in around 08:30 and the keys started soaring, and I was dead. Dead.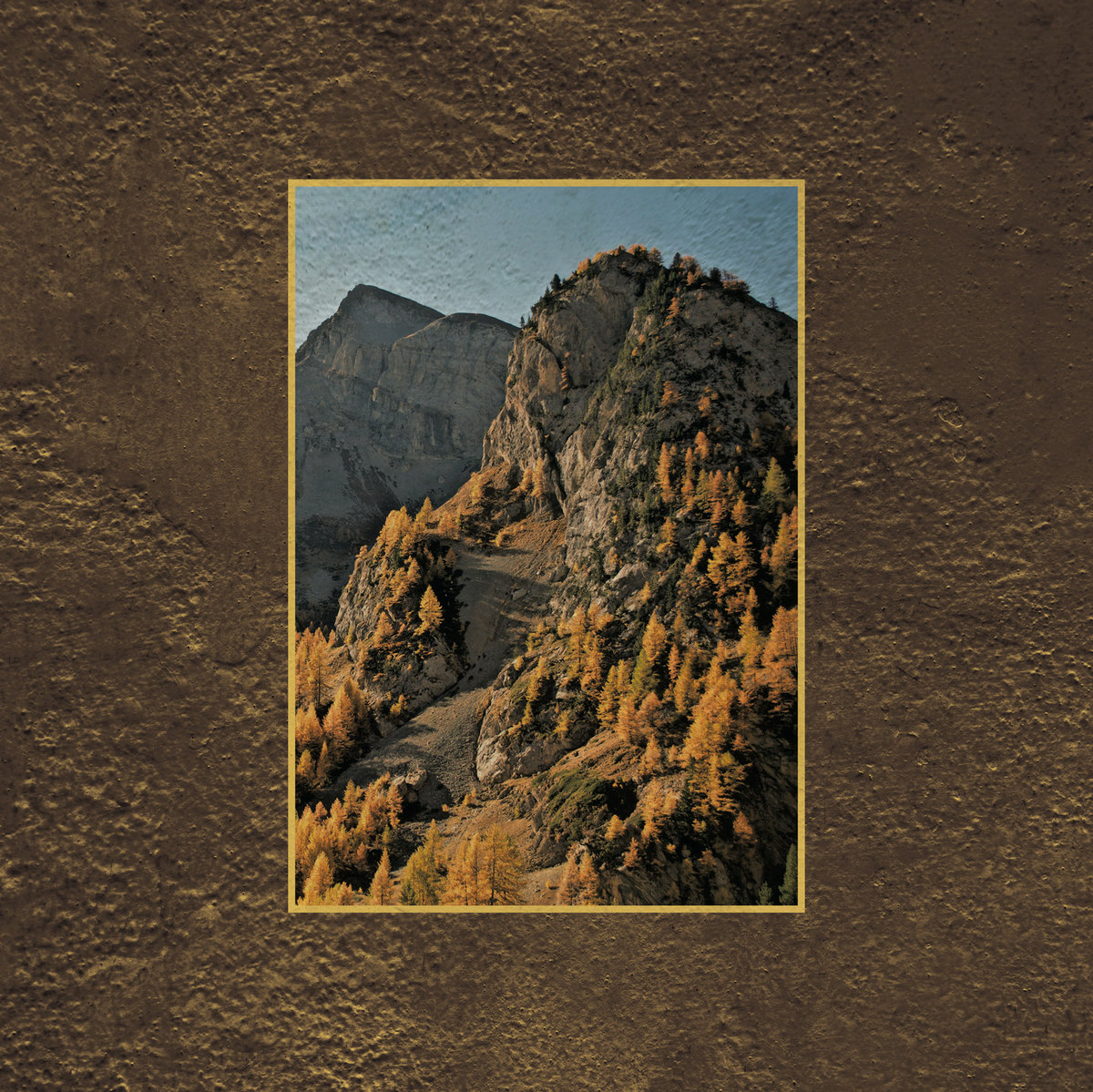 –
FIVE MORE THINGS TO KNOW
ONE – Sax genius and all-around avant-garde Colin Stetson, whose New History Warfare album series, collaboration with Sarah Neufeld, and his metal-ish project Ex-Eye are all amazing, has been commissioned by Adult Swim to score their new Anime horror series Uzumaki.
TWO – A first track from the new Blood Incantation album has been released. Sounds interesting in a good way, and will probably sit within the lager composition as an interlude.
THREE – THIS.
FOUR – My kids rule.
FIVE – The debut from yet-to-be-named hardcore project whose members include Jay Gambit (Crowhurst), Josh Raiken (Suffering Hour), Zak Carter (Outer Heaven), Christian Molenaar (Them Darn Gnomes), and Blake Harrison (Pig Destroyer) is almost done.
ONE LAST THING, PROMISE: Israel's local underground scene has been boiling in the last few years, and one interesting place it has been especially hot is Jerusalem, with bands like Karkait and Ingrain (both of which are featured in our compilation MILIM KASHOT VOL. 1). A new addition to that group is Jerusalem trio Navad ("Vagrant") which churns out a sludgy doom, somewhere bands like Hell, Thou, and Primitive Man. They just released two new songs as a debut mini-EP/single. Well worth your while.