ELEVEN SONGS I LIKED THIS WEEK IN LIST FORM: NOV. 1-8
At heart I am, and I think this may be clear, a smartass. And being smartass comes with the usual smartass symptoms, such as , in the case of music recommendations and so on, focusing on the more obscure releases. Which is, admittedly, kind of hilarious considering how obscure the so-called "non-obscure" bands I write about are. So, this week I'm going to try and be somewhat less of a smartass and write about those songs that have really affected my week, along with the somewhat more out there noisy gems that I have found along the way. That seems like a good idea. Of course, it's a good idea within the generally horrible idea of doing a weekly recommendations post in English but, in the words of best Kurt ever: So it goes. As always would appreciate you following us (let's face it: me) on Facebook for more recommendations, in Instagram for nude pics with Dead Congregation vinyls (probably not), and on Spotify for monthly recommendation playlists and special Patreon-only content (oh yea, there's a Patreon too). Don't forget to check out the interviews released this week as well (Harakiri for the Sky here and Blood Incantation here), and away we go.
1. Vastum – "I On the Knife, from Orificial Purge (20 Buck Spin). So, I'm pretty obsessed with this album right now, and I'm trying very hard to not go ahead and call it my AOTY. I'm try to be careful and reasonable. But this is by far one of the best death metal release of the year, and perhaps more, and the most catchy collection of riffs this side of, whatever. Vasum has always been a fantastic, unique band. But what I think their newest release highlights is just so layered and nuanced their sound is. Like those cakes that have a variety of textures to stimulate you imagination, Vastum goes form light melody, percussive riffs, percussive riffs in tandem with drums (so addictive)eep growls, mid-range growls (Layla Abdul Rauf is a gift from the devil), piercing solos, everything. The whole sonic spectrum is on display, all within the seemingly modest packaging of direct death metal songs. That is, I think, the highest achievement, something that seems simple but is in fact a free-fall of depth and intelligence. Perfect death metal. Does not get better than this.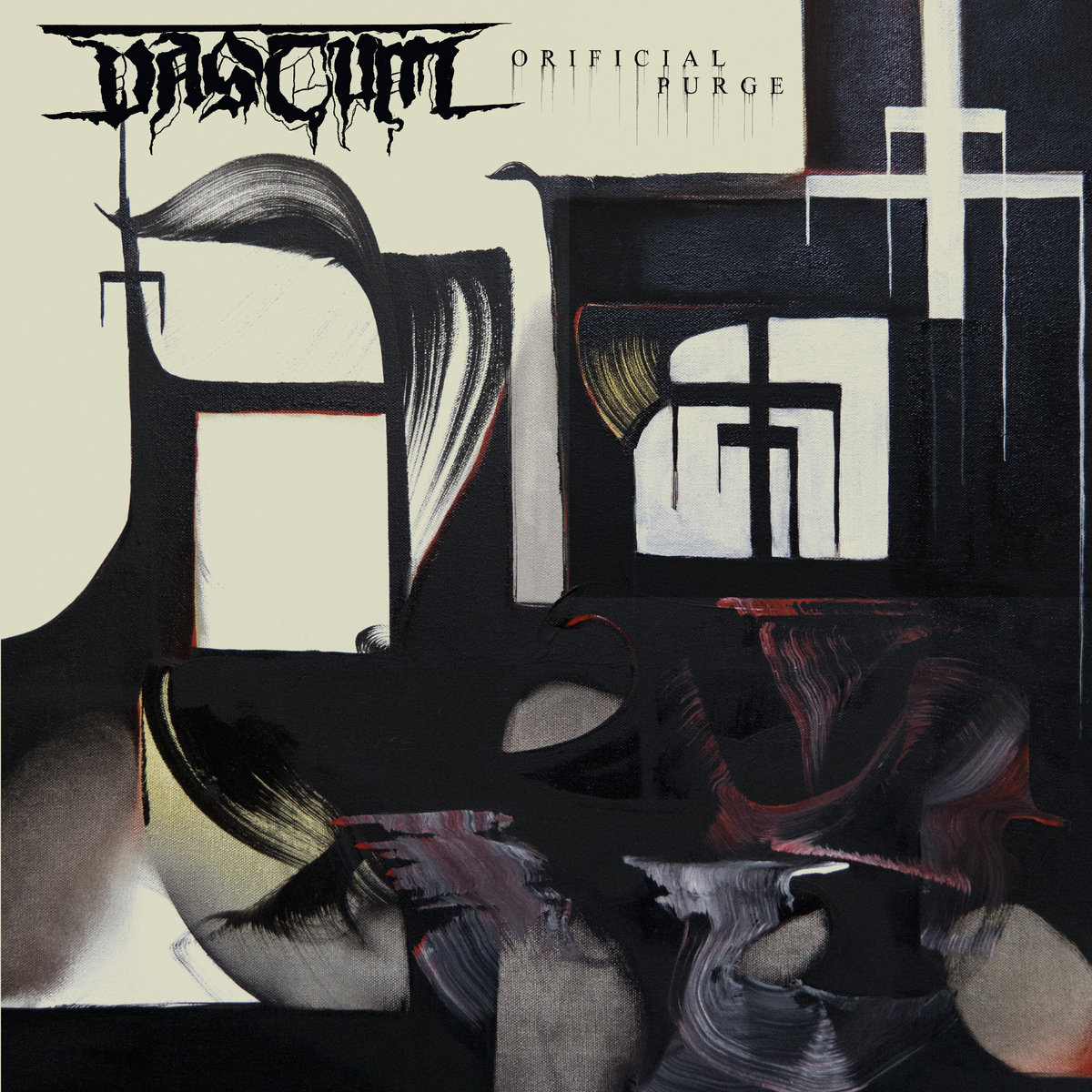 2. Mayhem – "Malum," from Daemon (Century Media). I was never a huge Mayhem fan, maybe because growing up I was never a huge black metal fan. I liked pretty much three bands – Emperor, Cradle of Filth, and Dimmu Borgir – and that was fine for me. Mayhem for me was that band spoken of in hushed hallway conversations, about murder and suicide. It was, honest to god, just too scary for me. But as I grew up and learned the scale of Mayhem's achievements and influence I realized the whole thing was in fact a bit scarier than I though, but for different reasons – they were weird, really weird. And so I have a soft spot in my heart for that weird shit. Now, granted, this is not a full-on weird Mayhem album, but nor is it a straightforward "old-school return to blah blah." It's a good, solid, slightly experimental, highly accomplished piece of evil-sounding music, one that is at it's best, for me, when that freaky side is on full display. I still like it more out there than this, and I still enjoy full-on experimentation, but an album this well made, this well produced, and this full of what seems like honest energy is hard to find.
3 El Morabba3 – "Ma Indak Khabar," from El Morabba3 (Independent). Away from the dark realms of various orifices and various daemons filling or expelling them is the soothing post-rock/indie gem that is Jordanian band El Morabba3. Perhaps everyone already knows about this, it is quite older (released in 2012), and it is undoubtedly more on the lighter side, but I just find this song mesmerizing. A fantastic combination of atmosphere, compelling performances, and just, I don't know, pretty things coming together. I didn't like everything on this albums as much as I do this song, but it's all well worth checking out.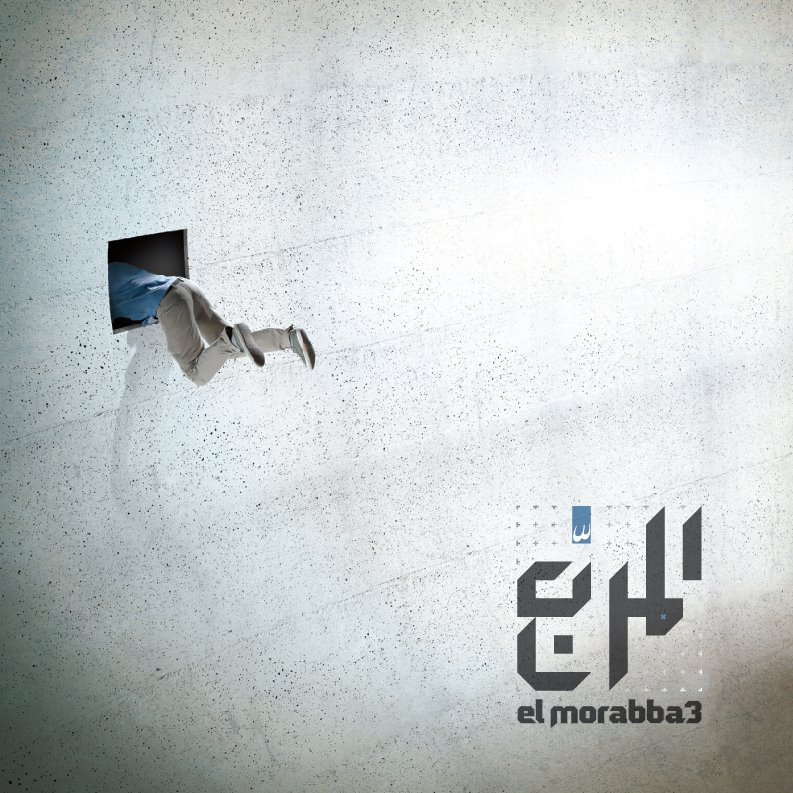 4. Ulcerot – "Ashes in Excrement," from Necuratu (demo). Some might say Pissgrave are over hyped. Some might say that the Danish OSDM scene is super overhyped. Those are valid opinions, good on them, just as far as I'm concerned both dead wrong. Pisslgrave was and is taking death metal to its extreme logical extension, and killing that logic, and killing death metal. It's horrible, unlistenable, genuinely scary, and wonderful. And bands like Phrenelith, Hyperdontia, and Undergang have been producing some of my favorite riffs and songs in recent memory. So, a demo combining members from both sides of the toxic ODSM swamp, with horrible production, and just two songs? SOLD. Aggressive, riffy, radioactive, weird, surprisingly diverse for what it's try to do, and just great.
5. ÆNIGMATUM – "ÆNIGMATUM," from ÆNIGMATUM (Headsplit Records). Another member of the fucking insane American Northwest every-kind-of-metal scene, and a blast (not a pun, I swear) of mush needed fresh air. ÆNIGMATUM's debut, which came out earlier this year but which I had stumbled upon only now, sounds like an occult, almost gothy version of avant-guard metal bands like Krallice or Bergraven. A hefty does of melodrama, a humongous portion of instrumental wizards and forward thinking, a sprinkling of flash and glam and just a great great, pretty unbelievable debut.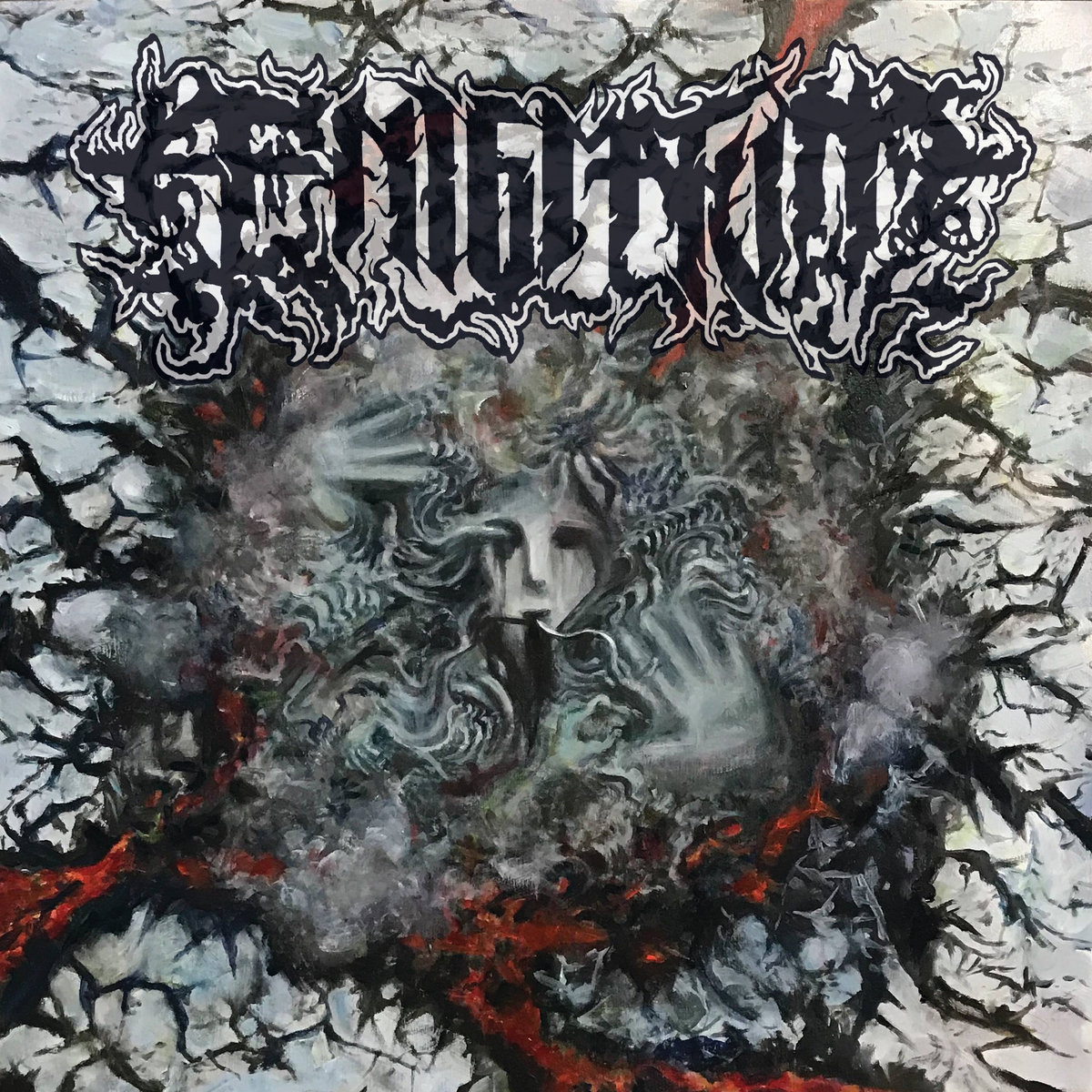 6. Vatican Shadow – "Unknown to the Peacock the Serpent and Scorpion Conspire," from American Flesh for Violence (Hospital Productions). Dominick Fernow is a freaking genius, a well-established fact by now. The man behind, most notedly, Prurient and Rainforest Spiritual Enslavement is back under his Vatican Shadow moniker to ruin your day in celebration of the nine years that have passed since the project's debut EP, Byzantine Private CIA. Following a string of remasters to mark the occasion, Fernow is now about to release a collection of unreleased and remixed tracks, including this dark remix by Alessandro Cortini (NIN, Puscifer, SONOIO) of the perfectly named gem of dark ambient originally released in 2011. The full release (coming December 6) also features remixes by JK Flesh, CUB, and many more.
7. Deathsiege – "Cannibalistic Patricide," from Cannibalistic Patricide (demo). Straight back to the gnarly death metal demo portion of our weekly sonic solution with a brand new project bringing together the musical prowess of multi-instrumentalist Asaf Meiden (HAR, Kever) and vocalist lyricist Jonathan Shkedi (Svpremacist). Raw, belligerent, reverb death-doom filled with just enough music to make you love life and enough ferocity to make you hate yourself for writing that horrible sentence. Can't wait till this becomes a full-length, because there enough riffs in these three short songs to topple a cliff.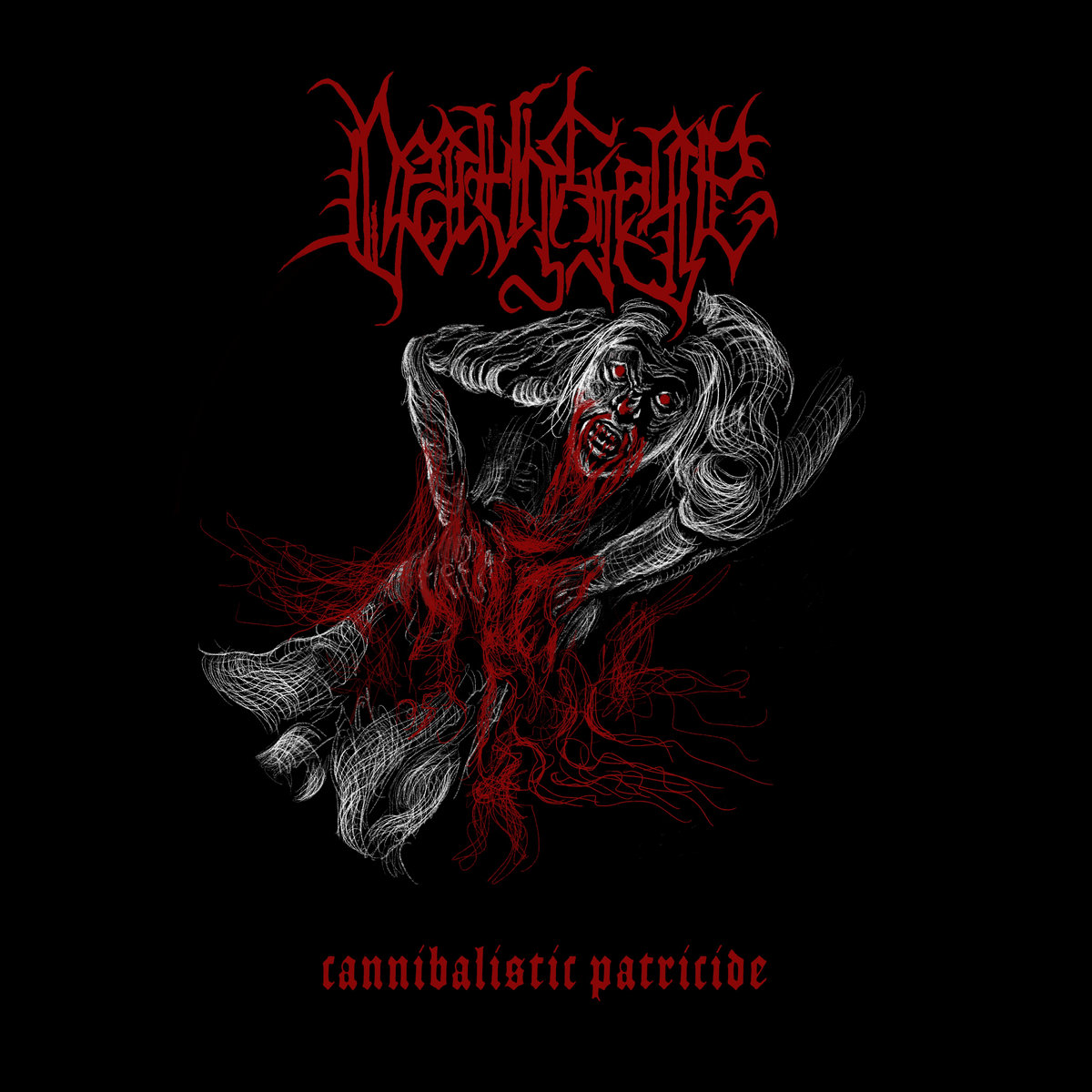 8. Decoherence – "Vestiges of An End," from Ekpyrosis (Sentient Ruin Laboratories). My fascination with the project that has taken on the name Decoherence goes back to a random visit to the Bandcamp vaults that resulted in uncovering the hidden yet powerful force of Stroda – a one-man death/black project that had, at that time, just unloaded on bandcamp, with an infinite amount of singles and EPs, all of which were staggeringly beautiful. This was in August of 2018, and this is the post I wrote on our FB page at the time. I wrote to the man, all excited and beside myself, as I am often, and vowed to never miss a beat. The next step was finding out it was the same talented individual behind the great Decoherence EP that came out via SR earlier this year. It isn't often when someone this great seems to make it out of nowhere and I was as happy as could be. However, with the first single coming from Stroda's debut as Decoherence, I'm way happier. Surprisingly on the atmospheric side, without losing an inch of that menacing ambience that made so much of his music as magnetic as it was. Can't wait to hear the rest of this.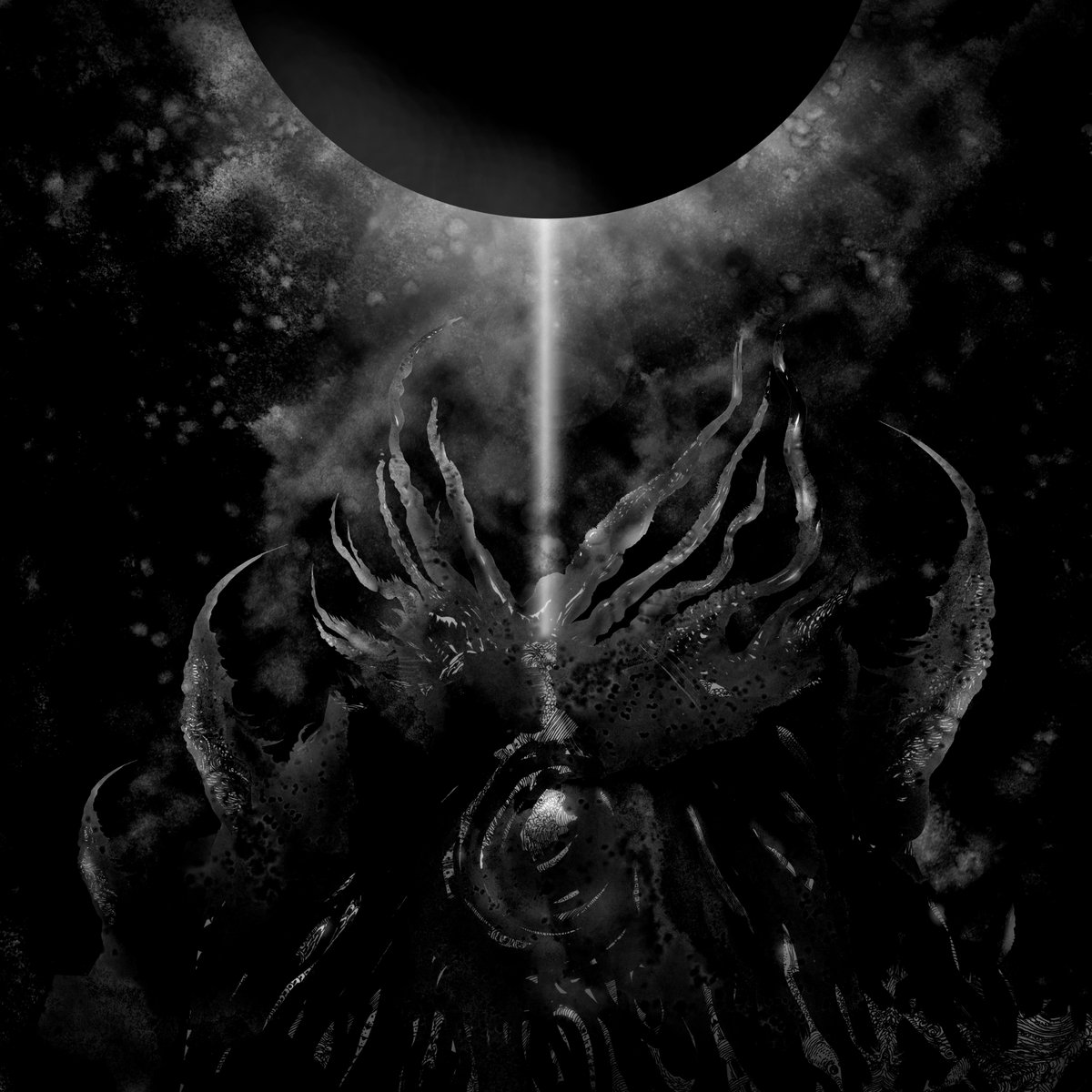 9. Mádra – "Where Once She Stood," from Bittersweet Temptation to Disappear Completely (Independent). Well, that's probably the best album title I've seen all year. A Hungarian atmospheric black metal/ambient project that is coming out with what seems like their (his?) debut album next month. This is the only track available right now, but even if the whole album is this chill, hellish version of Bristol trip-hop, I'm here for it. Beautiful, soothing, with losing any of the necessary creepiness.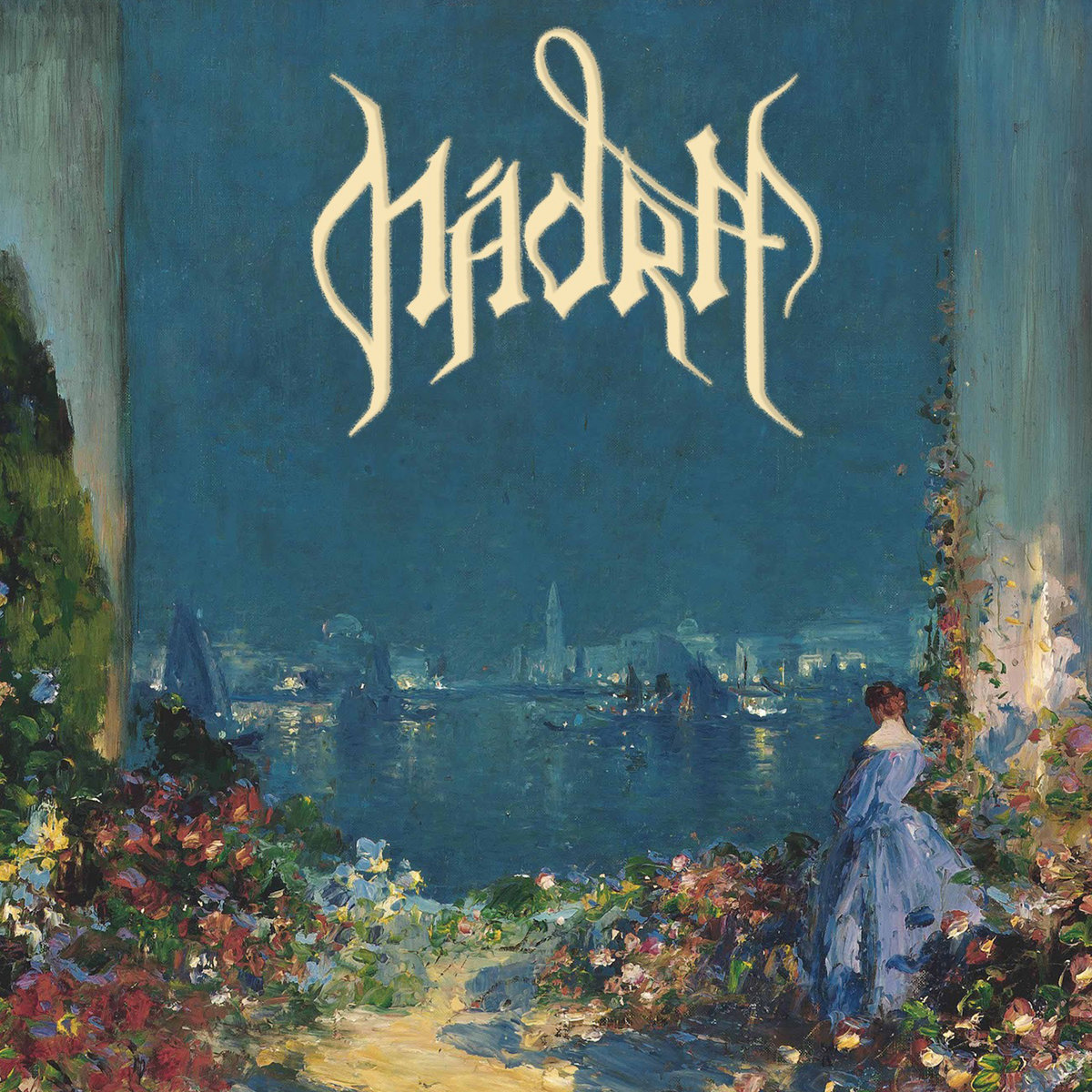 10. Undeath – "Phantasmal Feasting," from Undeath/Deviod of Thought Split (Fucking Kill Records). Undeath has been, yes I am going there right now, killing it this year. Two great demos, both of which were very successful very quickly, to the point where a pale dude from Israel is thrilled to know about a new split. And it does not disappoint, neither the side Italy's Devoid of Thought nor the crushing riffs that have become – already – Undeath's trademark. Now we wait for the full length.
11. Blood Incantation – "Slave Species to the Gods," from Hidden History of the Human Race (Dark Descent Records). So, I'm a pretty open-minded dude, and I love people as long as they're not generally horrible, but if you can't get down with Blood Incantation we can't be friends. Yes, the hype, yes, the comparisons with various members of OSDM hall of fame, yes to all. BI is a band all to itself, and this latest single shows them not only progressing from their stellar debut but quantum leaping it straight to a waonderfully fucked up mix between 1990s Morbid Angel and late 90s Death. Which, as all intelligent beings know, is the apex. Also: We just published an interview with the band as part of our series on Albums of the Decade, you can read it here.
FIVE MORE THINGS YOU NEED TO KNOW
ONE – This weekend marked 40 years to the release of Scott Walker's Scott 4. Listen to it, and listen to Scott Walker, as much as you can. He is life.
TWO – I have never heard of Italian thrash band Necrodeath, who apparently put out some great shit back in the day. So, if you're as ignorant as I am, I suggest you check out both their 1989 album Fragments of Insanity as well as the 30-year-anniversary re-recorded version Defragments of Insanity. Vital, aggressive, life-affirming thrash.
THREE – This and This (With thanks to Saul from Kessef and Omer from SCUD for the tips).
FOUR – After years of my kids preferring my wife and pushing my away, my almost-two-year old wanted to be with me the whole day. It was great.
FIVE – The Esoteric album is going to kill us all.
ONE LAST THING, PROMISE: Got nothing. Blank.