NINE SONGS I LIKED THIS WEEK IN LIST FORM DEC. 13-19
Almost the end of the year now, and somehow these posts are become way more difficult than they are getting any easier. Less music is coming out, but there's a simultaneous double force being applied in a) all you wacky labels out there are using the year-end lull to promote the first big releases of 2020 (good strategy), and b) I am filled with more and more regret for not writing about some of the cool stuff I've heard throughout 2019. So, this post and the next one will try to balance that out a bit, though I'm sure I will fail and all will end in misery. In terms of our Albums of the Decade series, this was a wonderfully special week, getting to publish my equally wonderful conversation with James Kelly about Altar of Plague's magnificent Mammal.  As always, feel free to stay tuned regarding all things Machine-Music-like in these luxurious venues: these are the ways to do so: Facebook // Instagram // Spotify // Patreon // and even Bandcamp! Shall we? We shall!
1. Serpent Noir – "Astaroth: The Jaws Of Gha'Agsheblah," from Death Clan OK (World Terror Committee). Five years after Erotomysticism it seems the Greek black metal project is back with another full length. Judging by the first single it's going to be pretty good, with a pleasant (is that word I'm allowed to use in this context) blend of melodic death metal, symphonic-ish black metal, and just solid, catchy songwriting.
2. Malokarpatan – "Filipojakubská noc na Štangarígelských skalách," from Krupinské Ohne (Invictus Productions). No self-respecting person would call an AOTY candidate for 2020 before the year even began and after hearing only one song. Luckily for everyone involved I have no self-respect whatsoever. I may not have been the first on the Malokarpatan train, but I was there pretty early, after being blown to shreds by their 2017 masterpiece Nordkarpatenland. That was a perfect album. This song is not like that album, it's different, darker, more, dunno, wrought? But it's magnificent and points at a very interesting direction for the band.
3. Apocryfal – "The Mammoth," from Crushing Black Death (Mara Production). The short version of this is that this is the best death metal vocal performance I have head in a while. The long is that this is the best death metal vocal performance I have heard in a while embedded into a great, atmospheric slab of eerie death/black coming from the Finnish band's debut album.  Not sure how much press this release is going to get, but, basically, not enough.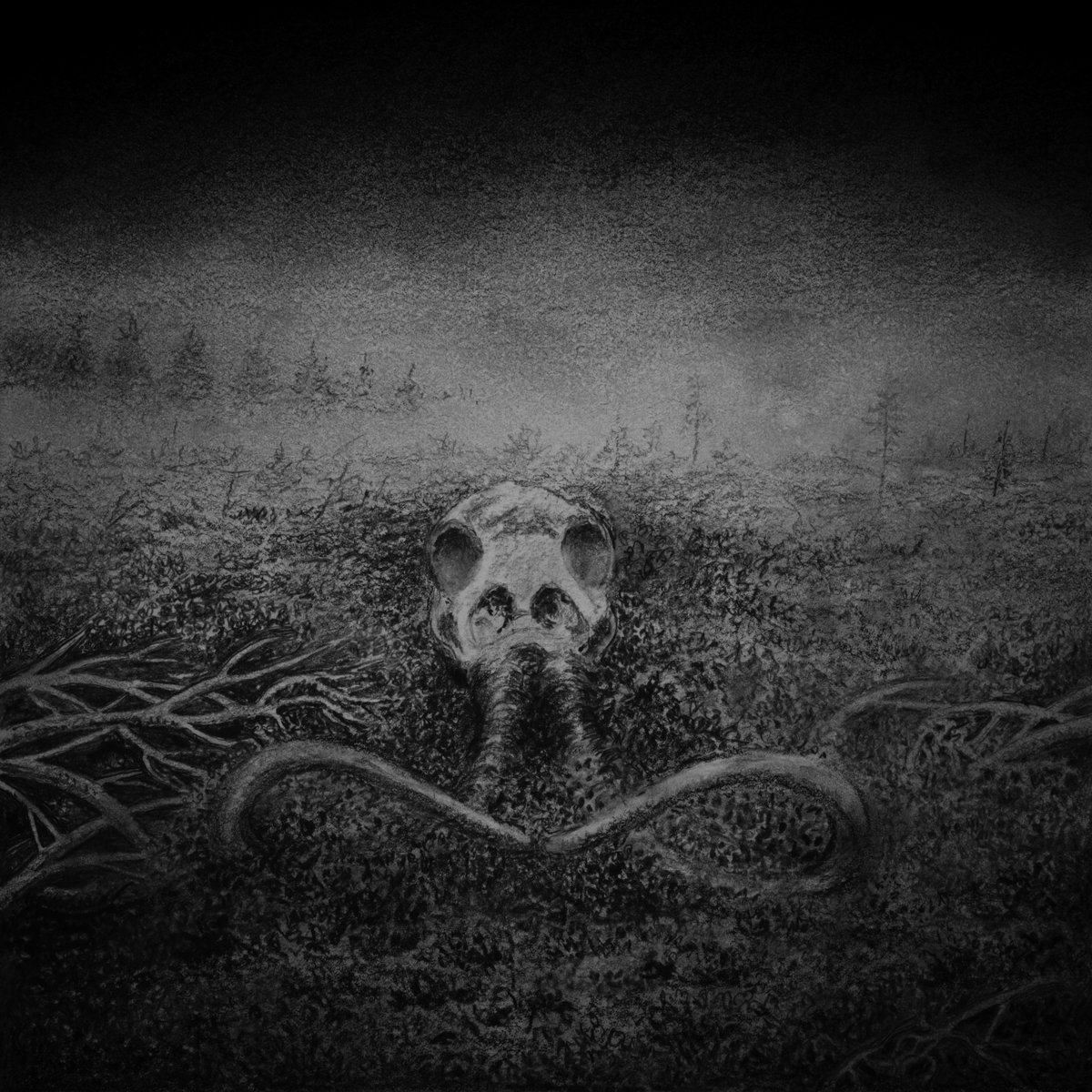 4. Minenfeld – "Assault," from The Great Adventure (Fucking Kill Records). Well, this is one of those records I mentioned in the intro that I have something of a regret toward. Not because I didn't write about this wonderful death metal treatment of WWI, I did, I was actually impressed enough by initial singles to write about it on the MM Facebook page. But I never followed through following the release, and this after going out of my way and contacting the band and getting a promo and so on. So, here we go: the whole war thing isn't new to death metal, nor is the WWI thing. But the way it's treated here, with the creepy propaganda interludes, and the, well, riffs, set this album apart. A great piece of not only death metal but social and cultural history.
5. Axioma – "Ascending the Mountain of Divinities," from Crown (Translation Loss Records). Another album from earlier this year, but this time not one that I was aware of, and boy I am happy to…have become aware? The debut album from Cleveland post-metal/post-black Axioma is amazing. Amazing not only in successful writing a post-whatever album that doesn't repeat endless cliches but amazing in how well it is written, performed, produced (those cymbals ring like angels), and how fucking catchy this shit is. I was humming the riffs in some of these songs all day after just one listen, which, to me, says quite a bit. For all you weirdos looking for Slint/Rodan metal, here you go.
6. AGVIRRE – "Muzzle & Mask," from Silence (Trepanation Recordings and Surviving Sounds). Fresh, somewhat folky, jagged post-metal that takes its double lineage quite seriously, with post-rock flourishes accompanies with some good-ole-fashioned ruthless guitar. The debut EP of a new Manchester band, very promising, and seems like perfect fit for fans of White Ward, Altar of Plagues, or even Swans.
7. Human Head – "Intruders," from Sorry, I Wasn't Listening (Beth Shalom Records). And now for something completely different. The debut EP from U.K. project Human Head is a lot of things and not one of them. It's hip hop to the point of dubstep or darkwave, it's spoken word, it's folk, it's just something else. Human Head, if I may, is one of those moments in music where I am just completely abducted by something different and beautiful, the paragon for which is, for me, a band like Extra Life. Making things uncomfortable in a beautiful way, if that makes sense, and along the way breaking through the noise music often and revealing something alive. I can listen to these songs on loop all day, but I want more. And so should you.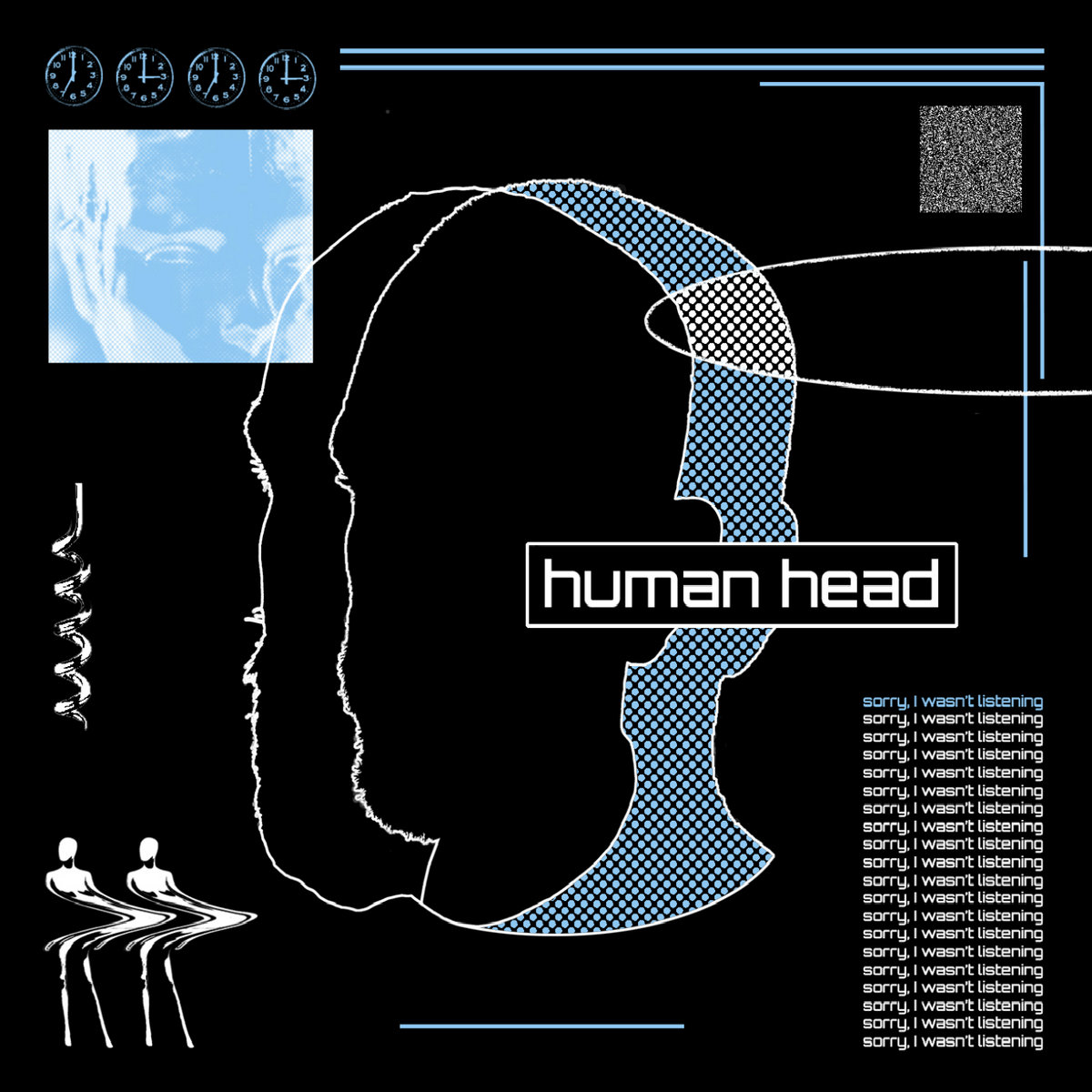 8. Marigold – "Sneaky," from Violent is Where the Heart Is (Independent). Do I know what the hell this is? No. Do I know whether or not you will like it? No. Do I absolutely love it? Yes. French band Marigold spews post-hardcore that feels like actual hardcore and then proceeds to quote a Black Sabbath riff in the middle of a two-minutes song. That's life, pretty much.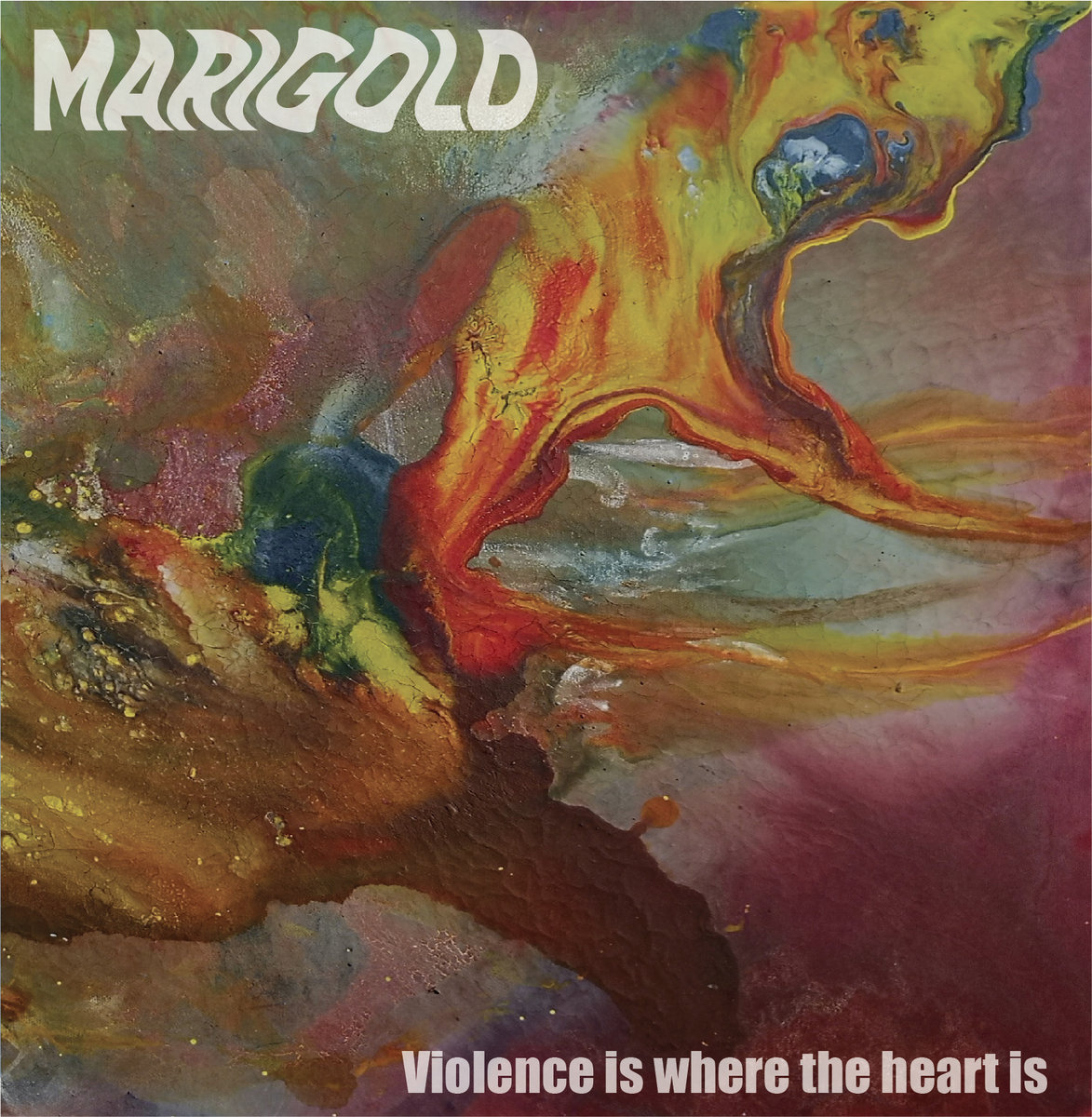 9. Sea Mosquito – "Inference II (λαβύρινθος)," from Inferences (Independent). English post-black, though more on the black side of things, with some of the most cathartic riffing I have heard in a while. Which does not mean this music feels good in any way, it actually made me feel kind of horrible and scared, but in very good ways. Very interesting stuff.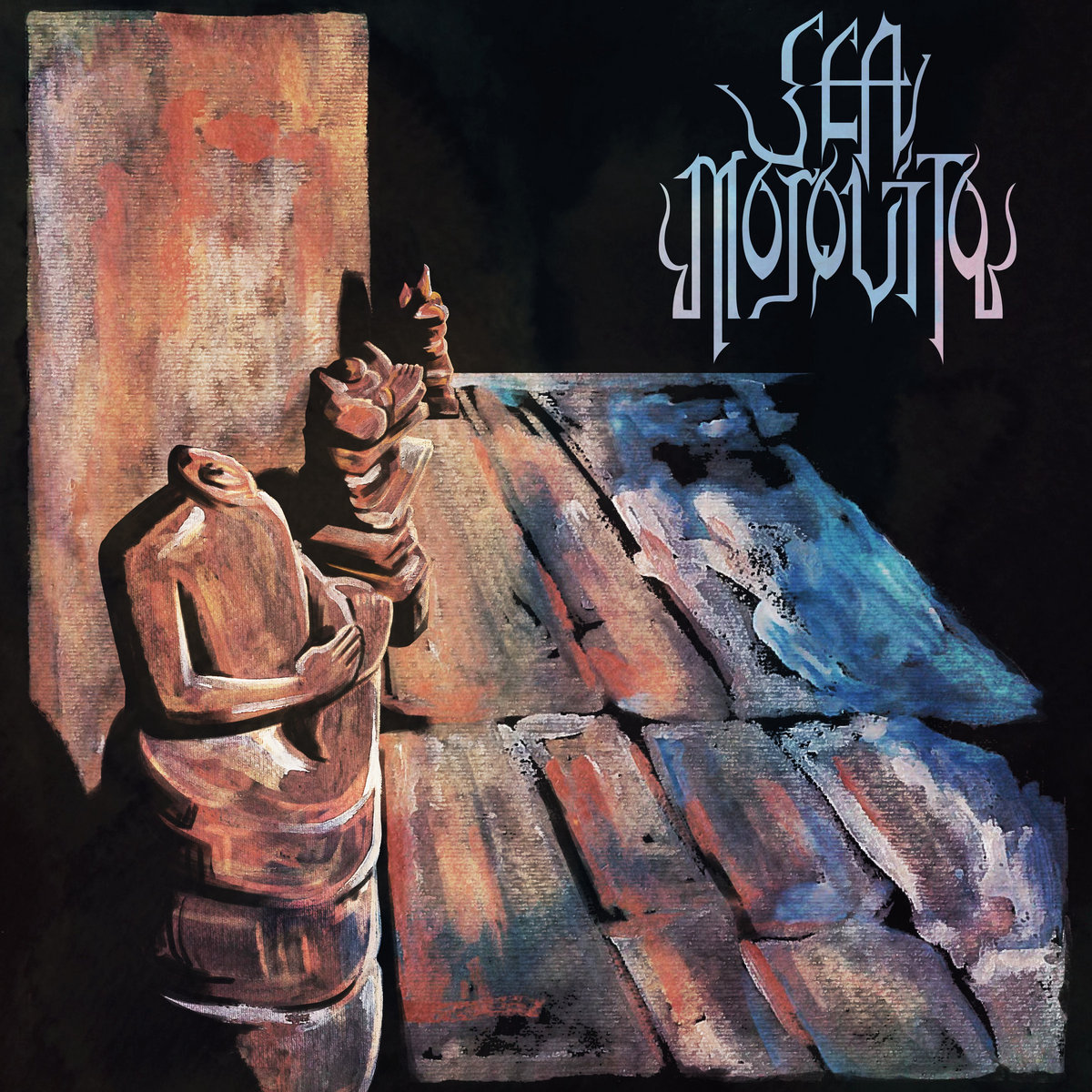 FIVE MORE THINGS YOU NEED TO KNOW
ONE – Insect Ark, the post-metal project founded and sustained by Dana Schechter, is now a duo with ex-SubRosa drummer Andy Patterson and about to release a new full length via Profound Lore. First song is already here.
TWO – Speaking of new albums, An Isolated Mind, one of the best new projects of the year, has released an EP of older material newly remastered and it's available via Vigor Deconstruct.
THREE – I've made a habit here to discuss festival line ups on which I can drool and cry, so here's another one. God damn.
FOUR – My daughter never had tantrums, really. I mean, I'm not saying it was always easy, but still. My little boy, however – holy moly. I'm too old for this shit.
FIVE – Minnesota-based wondrous black metal project Panopticon will be releasing two, yup, two amazing splits next month, a tandem that, it seems, will continue his exploration down splitting his metal and folk personalities. In this case the folk side will be what is shaping to be an unbelievable split with Aerial Ruin (due to release a collaboration album with Bell Witch next year), while the heavy side, as already reported here, will be with Nechochwen. You can listen to the former here, and the latter here, and you can also read my interview with him, if you haven't already.
ONE LAST THING, PROMISE: New FLUISTERAARS coming! Rejoice!