NINE SONGS I LIKED THIS WEEK IN LIST FORM DEC. 26 – JAN. 3
Happy 2020 to anyone celebrating. It's quite apparent this is going to be another insane year of music, and I'm so happy I'm exhausted just thinking about it and not happy at all. This was a very difficult week to try and trim all the great music out there to just nine songs, but life is hard, bleak, unforgiving, and beautiful. So let's go. Feel free to follow us on Facebook // Instagram // Spotify // Patreon // and check out our incomparable comp of local meta/hardcore on Bandcamp. Oh, and be sure to check out newly minted Best of 2019 and Best of Decade lists, as well as our ongoing Albums of the Decade interview project. OK. Oh, I also published something of a longer retrospective on the music of the decade this week (an essay, if you will), and you can read it here.
1. Drune – "II," from Seer (doom/stoner – Independent). So let's get some hyperbole out of the way, shall we? This is perfect doom music, of the more, say, Coven-y, retro doom vibe. Perfect atmosphere, amazing recording, great performances and the best vocal performance I have heard in a very, very long time. But, wait, that wasn't as Hyperbolic as I intended it to be. Let's try again: this is one the best vocal performances I have heard in my life, and this is a perfect doom record. If you like Pallbearer, old-school 70s/80s doom, or bands like YOB or True Widow then this song, this album is a 10 out of 10. Yup. And it's a debut. God damn. FFO: True Widow, YOB, Pallbearer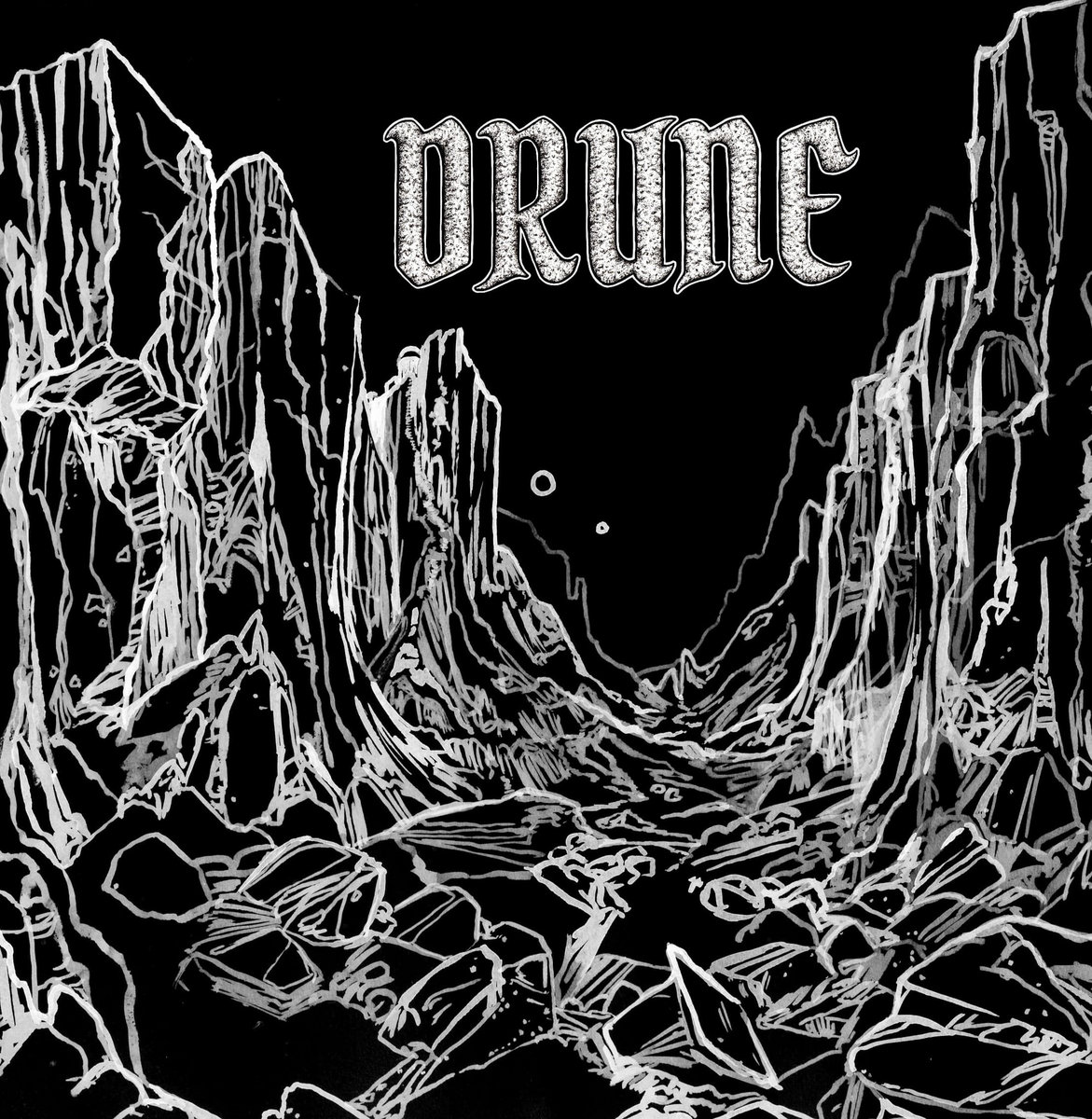 2. Snorlax – "The Chaos Ov Iron Oppression," from II (death/black – Brilliant Emperor Records). Coming from the debut full length from Australian one-man project, "The Chaos Ov Iron Oppression" is pretty much everything that needs to happen when black metal atmosphere and instrumentation (the drums, for instance) meets death-metal vocals and riffing. The perfect marriage of ominous spaciness and dark aggression. There's another song streaming via Decibel right now. but I'm pretty sure this is an instant buy for all black-death inclined. Masterful. FFO: Woe, Teitenblood, Chthe'ilist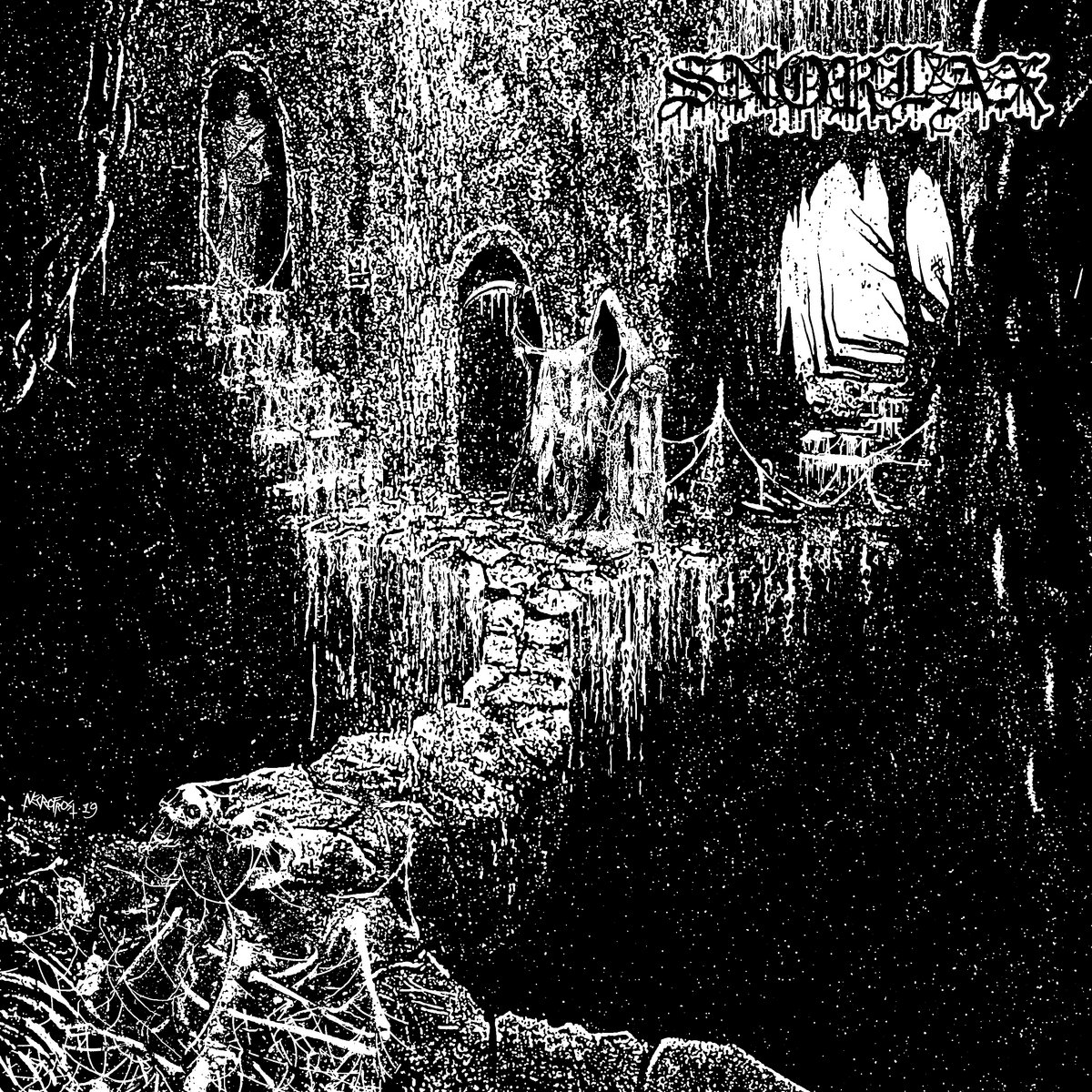 3. Drave – "Le Démon Bleu et Blanc," from Terroir (black metal – Les Productions Hérétiques). A fantastic new black metal project from Quebec, also know as that strip of land in the Northern American continent that produces perfectly-mixed-raw-but-not-too-raw black metal. Another unbelievably high quality release from what is fast becoming a leader in organic atmospheric black black metal. These songs are just the wrong and best kind of ear candy, packed with wonderfully nuanced perfomances and just stellar songwriting. Black metal as it should be – overwhelmed and overwhelming. FFO: Forteresse, Moulin Banal, Drudkh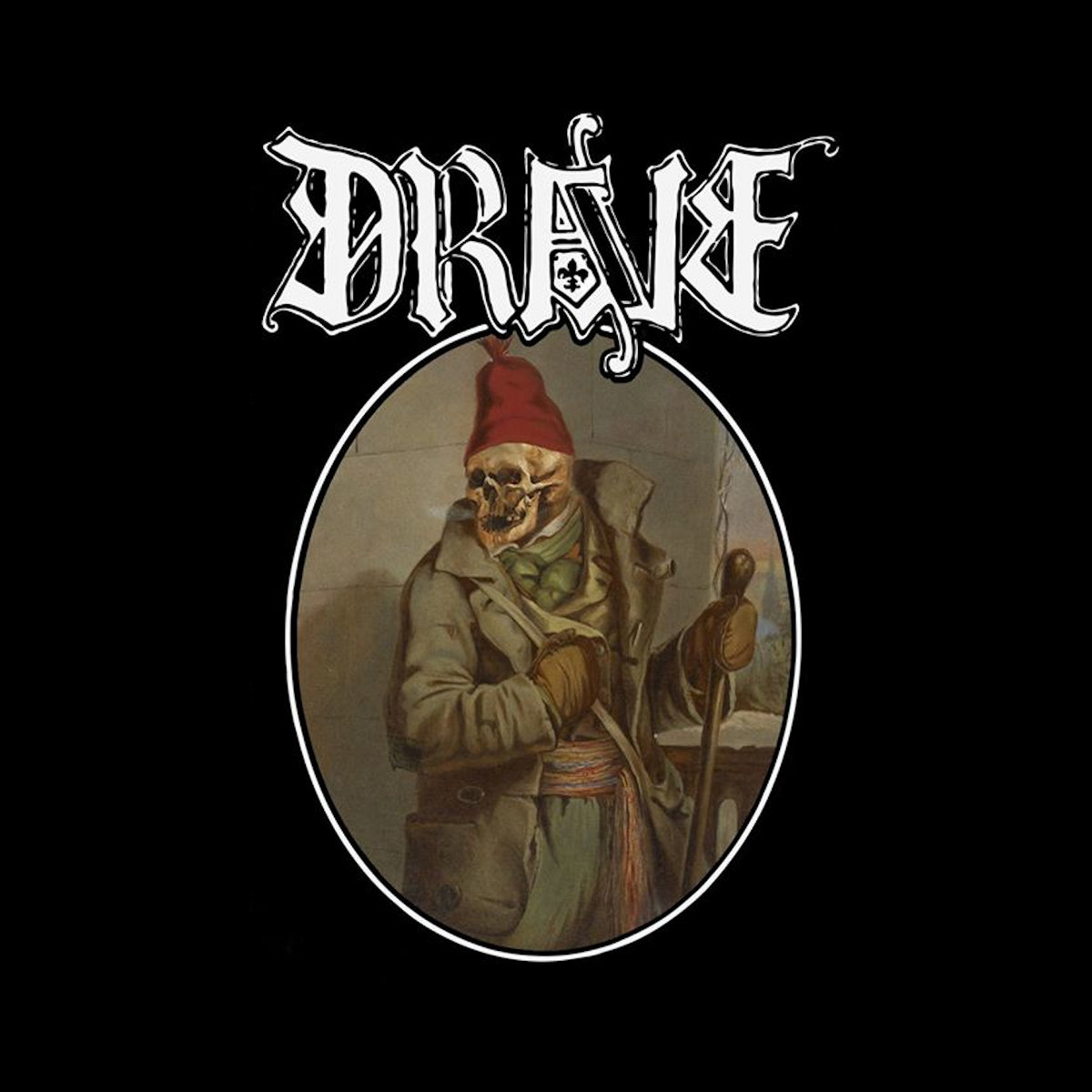 4. Sleep's Sister – "Star Lanterns," from A Vigil Of Stars (dark ambient – Independent). The tastes Vlad Shusterman, the one-man musical wrecking crew behind this new project, range from obscure black metal to the sweetest pop melodies, often, interestingly, choosing to make music that straddles the uneasy line between harsh and sweet in an uneasy way. Whether in his other solo projects, such as Ghost Bike, or the more collaborative Cruel Wonders (with Tamar Singer of the wonderful Zeresh) the music is always almost pleasant and almost menacing, producing a kind of alway-shifting middleground. This newest project, however, is, to my mind, of the more memorable products of this push and pull, producing in essence an albums of minor, ambient melodies accompanied by Summoning-esque programmed drums. Kind of like what you would get from a depressive Eluvium album. OK, depressive more than usual. And this song is a great example, of a disquieting, yet very pleasing, beauty. FFO: Eluvium, Balmorhea, Library Tapes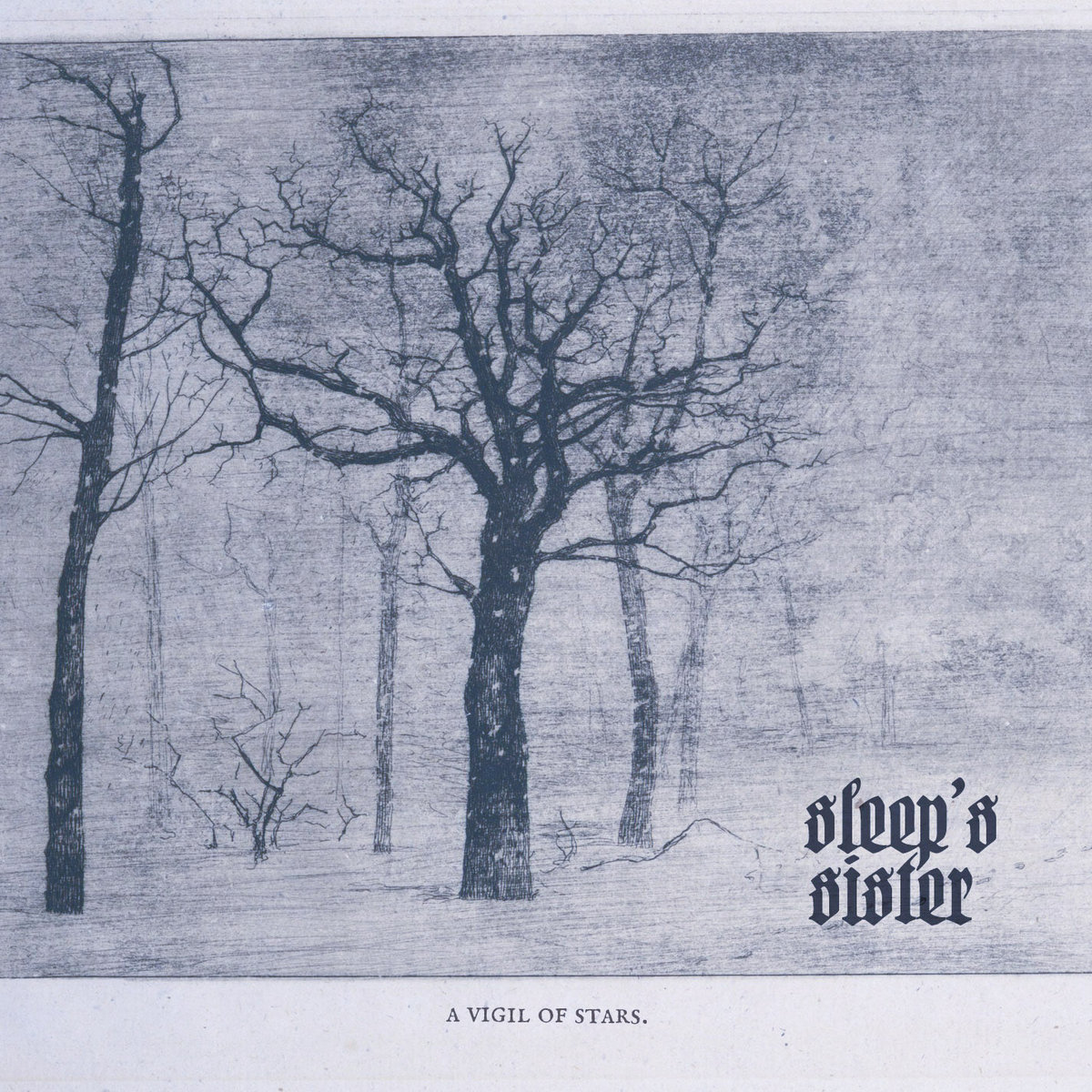 5. Wreath of Tongues – "Corpora Mare", from Penance (grindcore/death – Independent). The best grindcore songs feel like a complete musical statement, all while clocking in at, in some cases, no more than a few seconds. And this one-minute blazer of a track does just that: a first grinding "movement"; a second death-metal quasi breakdown/verse; a blast to finish it all off. Stumbled across this one thanks to the icomporable Drew Hays (God's Bastard, Moron). FFO: All Pigs Must Die, Harm's Way, Incendiary. 
6. Tod Huetet Uebel – "Impotente de infinito," from Nomen Nescio (black metal – Independent). Well, here's a weird one, and in more ways than one. Weird firstly because Tod Huetet Uebel aren't a band anymore, having announced their dissolution in 2019. And while the existence of a new album would signal that that is not the case, a recent clarification by vocalist Marcos states that the band is still done. So, either the new album was entirely written and recorded by the other half of the band, Dan, or he has reworked older material. Whatever the case may be, this all leads to the actual weirdness – the music. A dissonant, desperate, disjointed, and wonderful brand of black metal – eerie atmosphere and depression abound. Pretty great stuff, regardless of who's behind it. FFO: Deathspell Omega, Odraza, Abigor.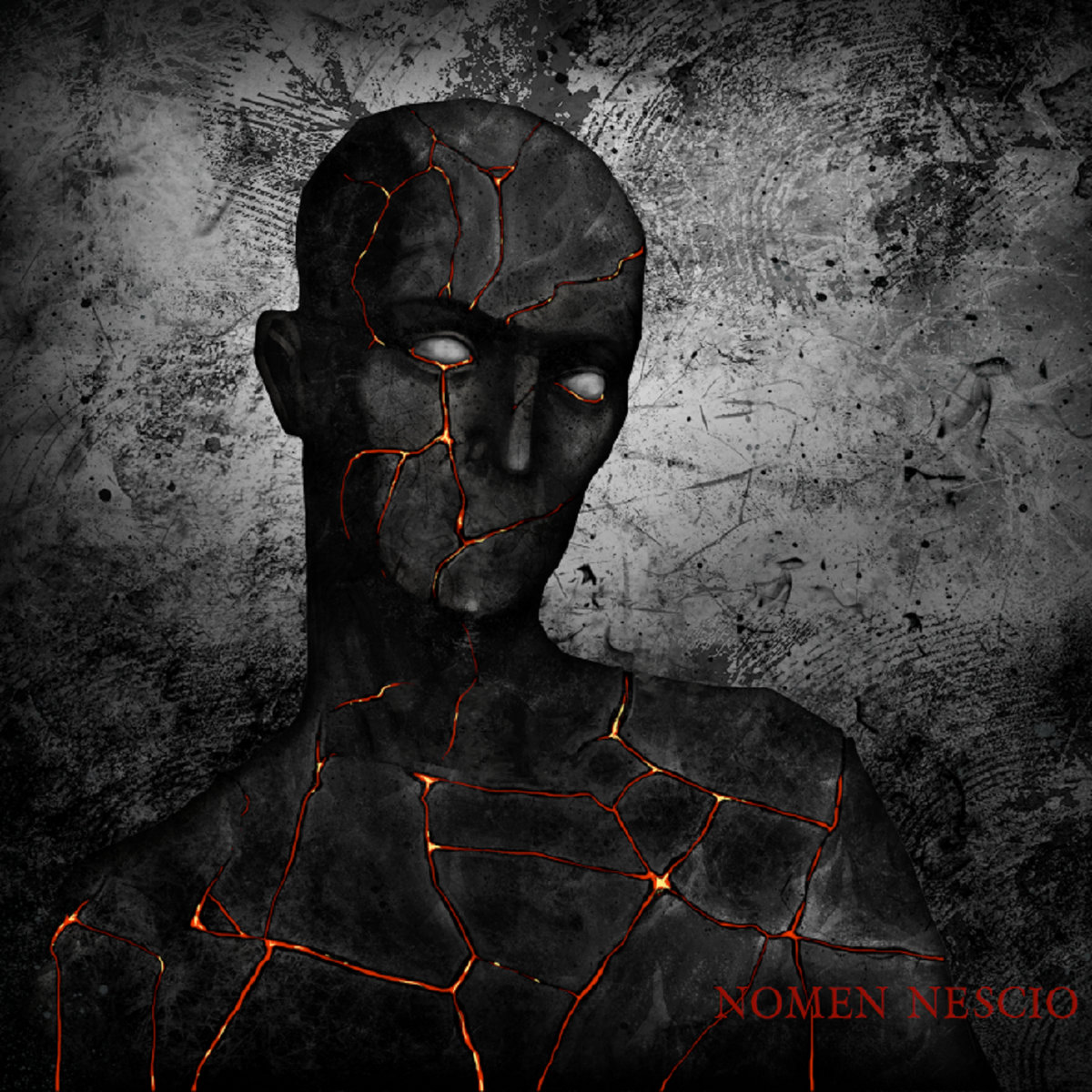 7. Sluagh – "I," from Sluagh I (atmospheric black metal – Independent). Another debut, this time an EP, another Roman numeral as a song title, and another absolutely gorgeous onslaught on melodramatic, tortured, bleak, and melodic black metal. This Scottish crew – one with seemingly a good deal of bm experience – just delivers everything you could hope for when searching for soul-bending, transcendent black metal: great production, great instrumentation, quirky songwriting, weird performances, and a stunning drummer. I'm in. FFO: Ungfell, Departure Chandelier, Verwoed.
8. Naga – "Melete," from Void Cult Rising (sludge/doom – Spikerot Records). I had to try and break up the black metal monotony here, and this fantastic slab of atmospheric sludge is perfect for that. And for aynthing else, really. I actually stumbled into this via the Spikerot label sampler, that is worth checking out regardless, but really well-done, duly somber and aggressive in that "tiger waiting around the bend while crying way." Weirdly, for me, shades of the Peaceville Three behind all that sludge. Great. FFO: Thou, Sourvein, Lord Mantis.
9. Sivyj Yar – "Горе (Grief)," from Горе (Grief) (atmospheric black metal – Avantgarde Music). Sivyj Yar has long been one of my favorite atmospheric acts around, proud representatives of that Russian brand of aggressive, almost-badly-mixed substrand, not that distant of their Quebecois cousins mentioned just above. Their last two full lengths were standout releases in both 2014 and 2015, which makes my anticipation quite great, also seeing the Van Halenization their sound seemed to have gone through in the interim. Love me a little glam amid Dostoyevsky gloom. FFO: Drudkh, Eldamar, Arx Atrata.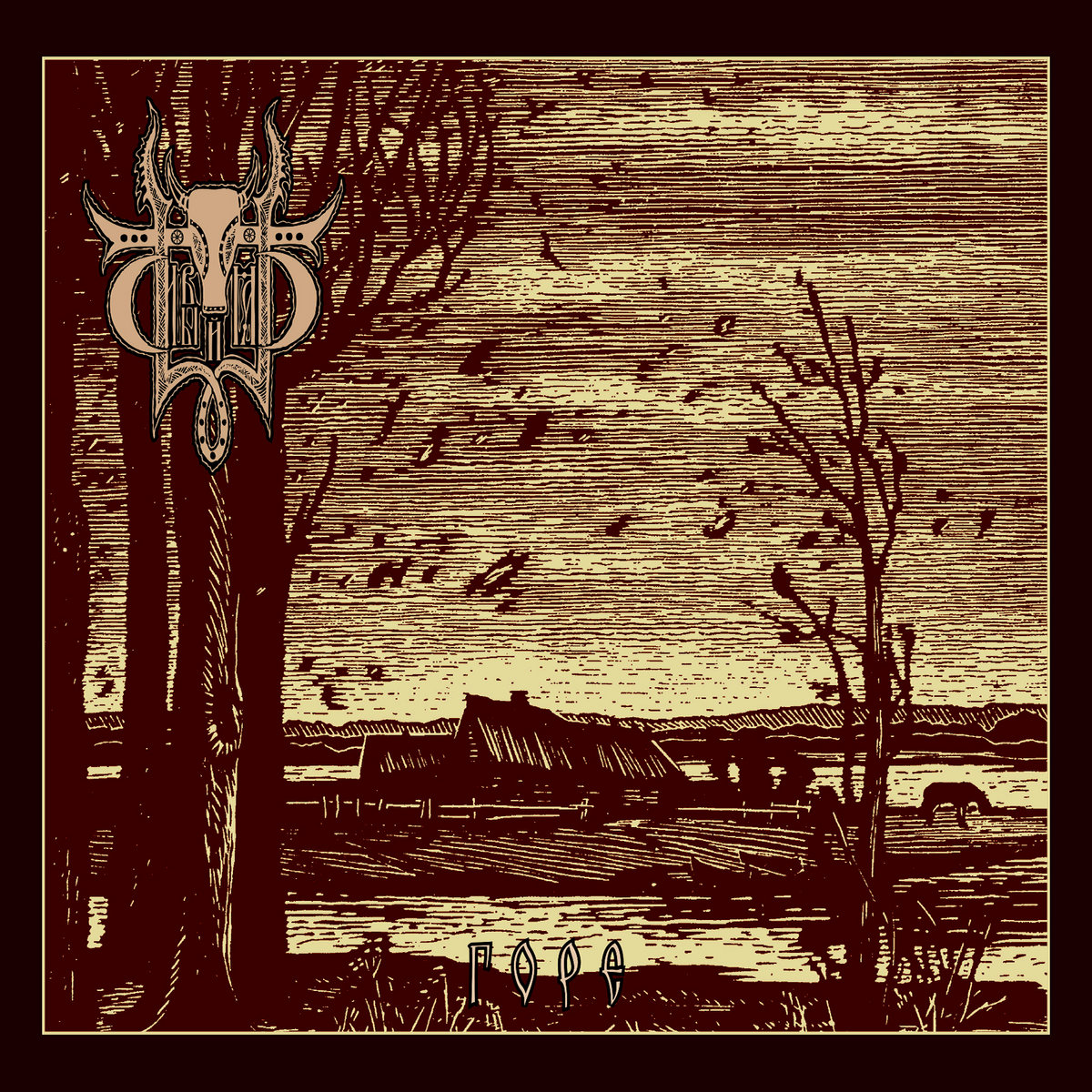 FIVE MORE THINGS YOU NEED TO KNOW
ONE – One of my favorite new death/doom acts, Detroit's Temple of Void, have announced a new album for March, and I am psyched. Do people still say that? Pre-order here.
TWO – One of my favorite new funeral doom acts, Markov Soroka's Drown, have announced a new album for the end of February, and I am funeral psyched. More info to come via Prophecy Productions.
THREE – The Dillinger Escape Plan mastermind Ben Weinman and former TDEP vocalist Dimitri Minikakis are forming new project, and there's a preview here (if you're a patron at Weinman's Pateron you can hear the whole thing).
FOUR – It's weird how having a second child didn't multiply or double the amount of love I have for my kids it just created a clump, quite a large one, of warm feelings when I think of both of them.
FIVE – My Dying Bride have announced a new album and there's a new single out. But, really, come on, we all know what's the most important part of that announcement: yet another genius cover by Eliran Kantor.
ONE LAST THING, PROMISE: Phrenelith, AKA the best Danish OSDM band right now, have announced they will be releasing a new album in 2020. If you haven't heard their older stuff, most importantly 2017's Desolate Endscape, do so now (fun fact: they on my crazy decade list too).
ONE MOST THING BECAUSE I LIED: I didn't add this yet since I have to take my mind and figure out what the hell is going on here, but if you like weird, avant-garde black metal: click here.