NINE SONGS I LIKED THIS WEEK IN LIST FORM JAN 3 – JAN 10
This is the best recommendation post ever, and the music on it will change your life. Cool. Feel free to follow us on Facebook // Instagram // Spotify // Patreon // and check out our incomparable comp of local meta/hardcore on Bandcamp. Oh, and be sure to check out newly minted Best of 2019 and Best of Decade lists, as well as our ongoing Albums of the Decade interview project, with the most latest installment being an interview with American black metal icons Cobalt about their 2009 album Gin. OK. Oh, I also published something of a more in-depth retrospective on the music of the decade this week (an essay, if you will), and you can read it here.
1. Victory Over the Sun – "Half​-​Silvered Mirror," from A Tessitura of Transfiguration (Black metal / Independent). I said something about this release last time, stating that I needed to collect the pulsating remnants of my brain in order to write more about it. It's been a week, and I don't think I have more of a handle over this one-woman avant-garde black metal project, but I will say that retains that wonderful "we're a zillion light years ahead of you, dude" vibe of classic, second-wave black metal, while mixing it quite masterfully with progressive tendencies vis-a-vis Virus, Ved Buens Ende, and so on, and then just crushing both of them and making them bleed. Wonderful. FFO: Virus, Ved Buens Ende, Bergraven.
2. Tortuga – "Esoteric Order," from Deities (Doom metal / Independent). Lovecraft-themed doom metal isn't something I'll get sick of soon, at least not if it's as good, atmospheric, and heavy as this second album from Polish stoner/doom crew Tortuga. Bluesy, depressing as all hell, and just very well made. FFO: Saturnalia Temple, Elder, Somali Yacht Club.
3. Intrepid Corpse, "Baked Remains of a Sacrificed Nobody," from Festering Subconscious (Death metal / Independent). Well, OK then. A crew of absolute filthy maniacs from French Polynesia making some kind of bastardized grinding death metal that disgusts and enthralls in equal measure, all while imploding my skull with all those blasts. Fast, mean, fun. FFO: Pig Destroyer, Full of Hell, Skarp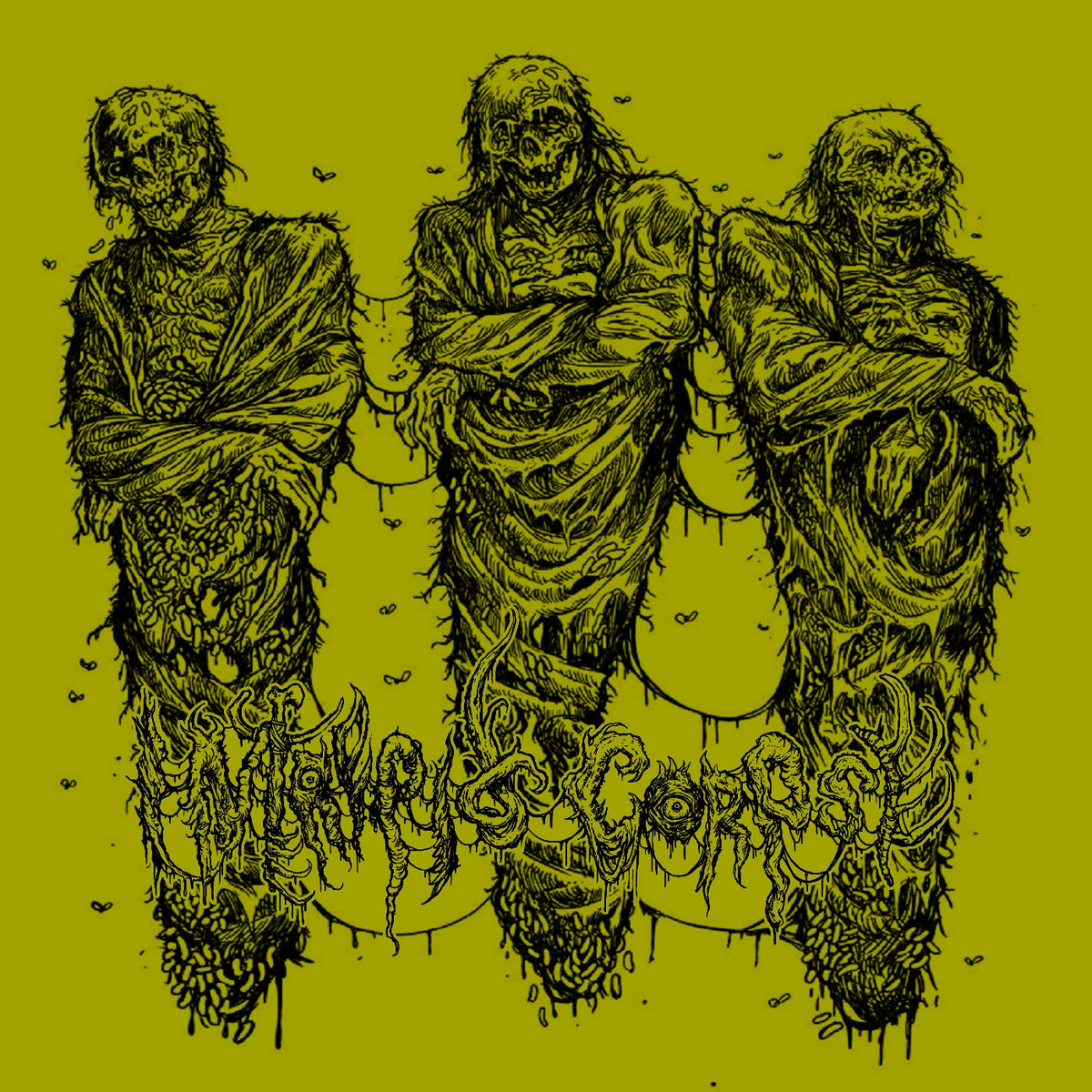 4. Mourir – "Ton Univers Mental M'Épuise," from Animal Bouffe Animal (Black metal / Throatruiner Records). Plebeian Grandstand are one of the great, most unique death/black band in recent memory, combining a cerebral mode of mental breakdown with just being evil and shit. Which is why anyone should be excited about a PG-related project, such as bassist Olivier Lolmède's one-man black metal project Vermine, which came out with a great album in 2016, and which is precisely why you should be over the fucking moon when Lolmède brings his evil, desperate, human circus back to town, this time with a full band and under the name Mourir. And like other, brilliant, one-of-a-kind French trailblazers Celeste, it bears the marks of a complete and utter dedication to fuck everything up – black metal, hardcore, shoegaze, prog, death metal, whatever it takes to make you feel is here. Really trying to hold back some well-deserved hyperbole right now, but this is essential listening. FFO: Altar of Plagues, Plebeian Grandstand, Celeste.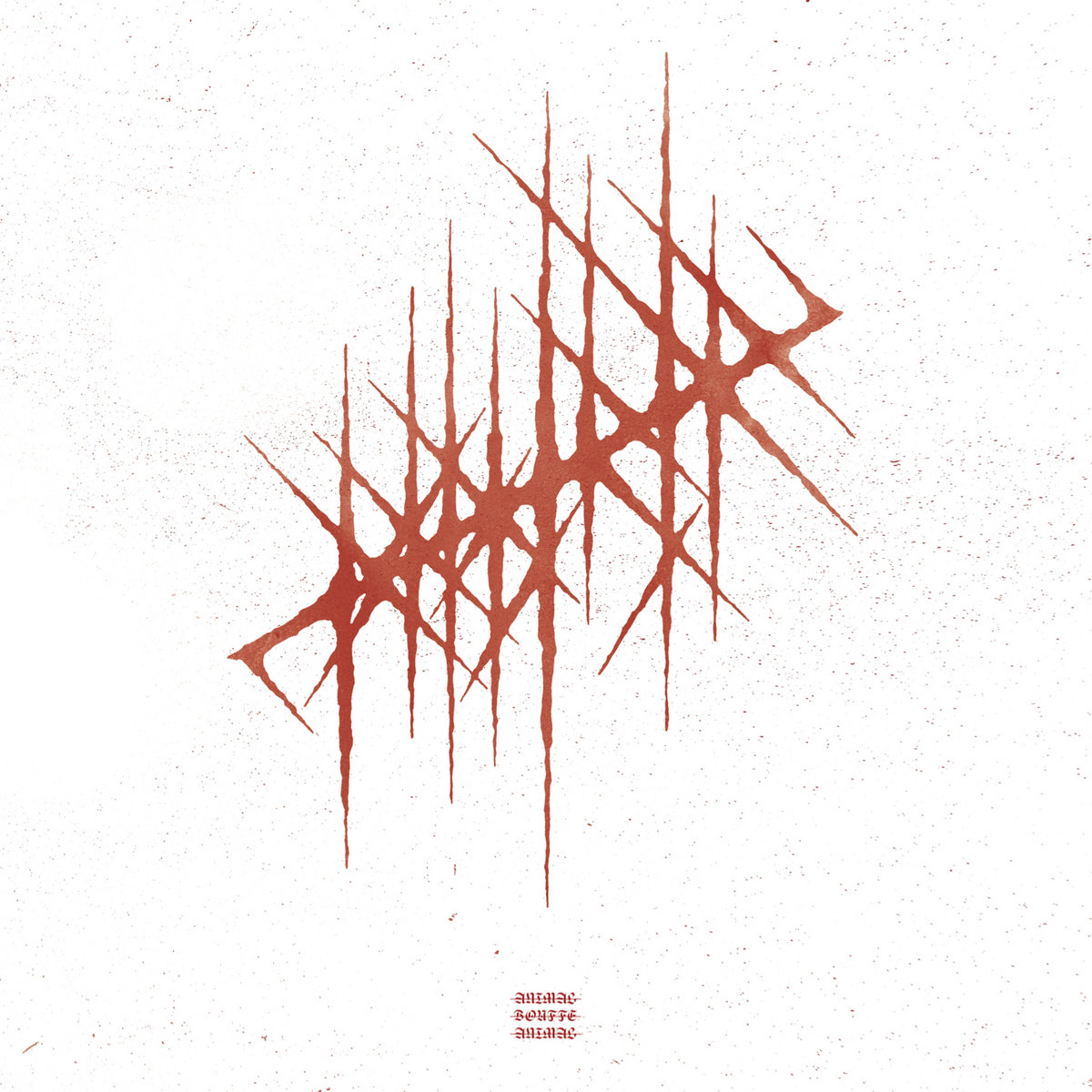 5. Psalm Zero – "Animal Outside," from Sparta (Industrial/goth – Last Things Records). So, if you've been following this blog right now you would now that I am an unabashed Charlie Looker fanboy, having interviewed him on three different occasions over the years, once with Extra Life and twice with Psalm Zero. The man behind such decade-defining music moments such as Extra Life, Seaven Teares, a bunch of solo projects (such as the newer one, Nothing Human), is back with his, I guess, "metal" iteration of his overall oeuvre. It's been a few years of change for Looker, a staple of the NYC avant-garde scene, that recently moved to L.A., having also had to part ways with former Psalm Zero collaborator Andrew Hock. But, seeing that he is a person made of music and destined to make music, there was really nothing that could hold him back. He's back with a new band (Keith Abraham, formerly of Kayo Dot, and Ron Varod of Kayo Dot, Zvi, and Sabbath Assembly), and a new album. Listening to the first single it's hard not to think that with Hock's departure, and perhaps in the wake of Looker's continuous progression, a lot of the "metal" is out, with Looker returning to a somewhat heavier version of the Extra Life sound. Which, I mean, no complaints here, Made Flesh and Secular Works are probably the best rock albums of the previous decade. FFO: Kayo Dot, Soft Kill, Rope Sect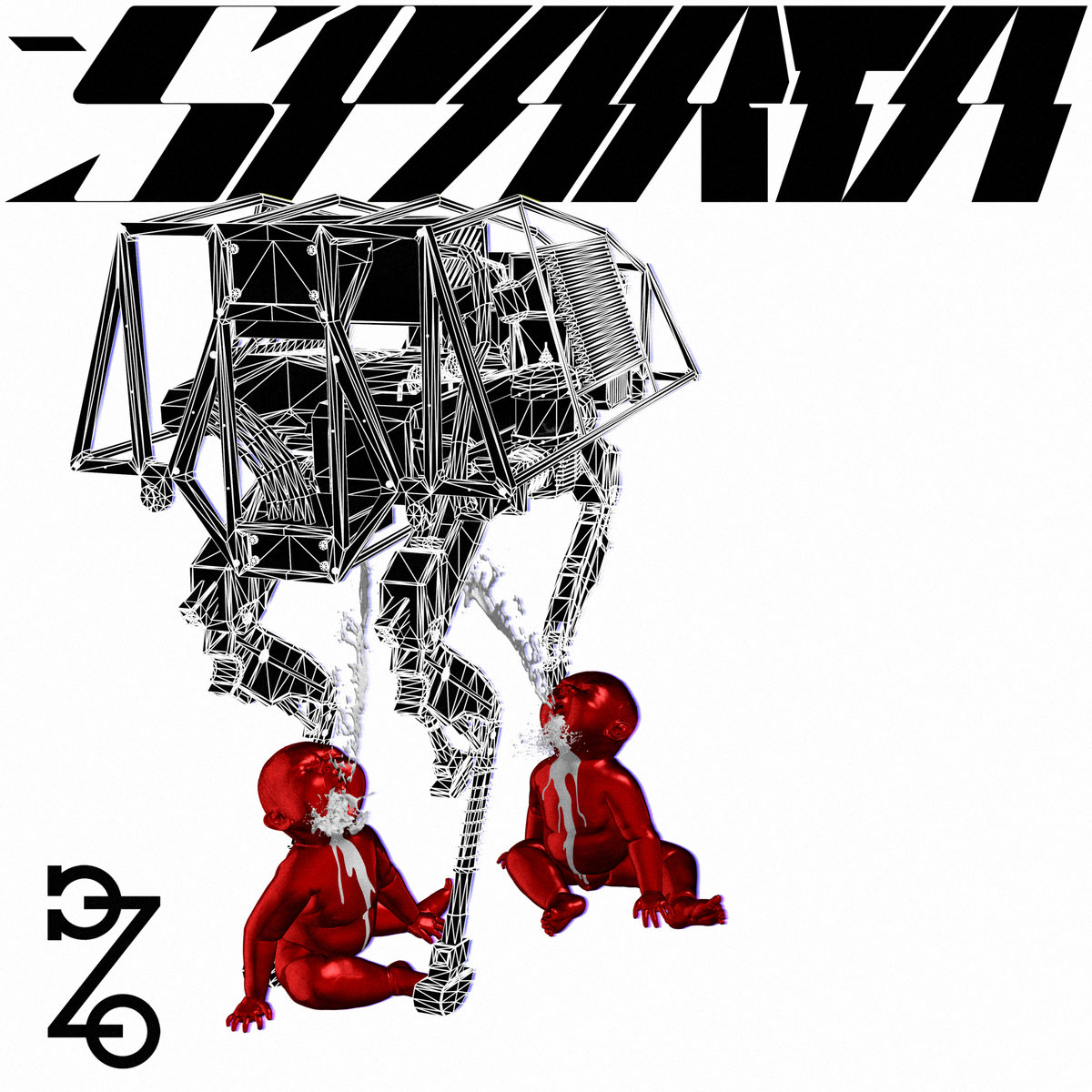 The song is streaming via Decibel.
6. Dragged into Sunlight – "Terminal Aggressor II" (Sludge/black – Prosthetic Records). So, it's been an eventful few months for DIS, highlighted, perhaps, by their seeming disgust/anger/frustration by the way they feel they have been handled by their label. After a pretty hostile back and forth (well, really just a couple of "backs"), and after the band had said they had it enough with Prosthetic, here comes this cinematic, bludgeoning single, right out of the blue. And as I first thought and wrote on the FB page, this being released by Prosthetic means a) the band did not OK the release (something that the band confirmed later as well) and b) that there's a good chance this release was meant to end the deal and allow for a full album to come out later (hopefully this year) on the band's own terms and/or with a new label. Be all that is it very well may, any new music from DIS is more than welcomed, and while this single finds them in their more noisy, experimental bag (courtesy, it seems, of Jay Gambit of Crowhurst) and as the conceptual successor to the Terminal Aggressor I tape, it's more than enough to keep the juices flowing for whatever it is the band has planned next. I'd just like to add, that I usually try to embed Bandcamp players in these posts, since I'd like to see people pay for the shit these bands make, but seeing that DIS is not interested in helping Prosthetic get any money for these, and since they have uploaded it to YouTube for that reason exactly, I'll be uploading the YouTube link below. The link is to Terminal Aggressor I, and once you click it you can click on the unlisted Terminal Aggressor II in the top right corner. FFO: Thou, Indian, Cough. UPDATE: You can now support DIS directly via anew GoFundMe campaign here.
7. Bandit – "Warsaw," from Warsaw (Hardcore/grindcore – Independent). So, a bit late to this party, I guess, but boy oh boy. There's something defiantly toxic in Philadelphia's water supply because that city has been producing some of the most extreme, out-there, belligerent, and just exciting music in the last few years (Plaque Marks, Mob Terror, Die Choking). And Bandit is no exception. I mean, they are, in that they are exceptional in delivering the right amount of chaos and violence and emotional devastation. And then cap it off with an Eastern European dirge-like folk song. Because, hey, why not? FFO: Full of Hell, Nails, WAKE.
8. SHCHURDISTAN – "10th Symphony," from SHCHURDISTAN (Punk/black/grindcore – Independent). I could have chosen any song off of the Tel Aviv-based band's debut album, since they are all an unholy mix of a punk aesthetic, a minor-key black-metal sensibility, and grindcore-ish unleashed brutality. But I chose this one since, I mean, when was the last time you heard all of those elements mixed with melodic death metal/melodic hardcore? It's as if a pop song was torturned into the most beautiful thing. Wonderful. FFO: Full of Hell, Intercourse, Unsane.
9. TDK / ТДК – "Nie Govorim S Ratsete / Ние Говорим с Ръцете," from Uspeh / Успех (Post-hardcore – Independent). So, I know Blulgarian black metal is beginning to be something of a thing, but, hearing this amazing album form post-hardcore unit ТДК makes me think it's Bulgaria's hardcore scene that I need to get into. Quirky, melodic, violent in that "I'm not actually being violent right now but that's because I am confused as to how to act on my my violent impulses" kind of way and, for the majority, just shimmeringly beautiful. A band to watch. FFO: Fugazi, Portrayal of Guilt, Shin Guard.
FIVE MORE THINGS YOU NEED TO KNOW
ONE – Apparently "Blood Moon," the live project involving members of Converge, Chelsea Wolfe, and Cave In, is going to turn into an actual album.
TWO – I think everyone pretty much caught on to this, but it seemed an announcement was in order: Megadeth will return to touring and recording in the aftermath of Dave Mustaine's cancer diagnosis last year. Just make the next album good. Please.
THREE – The first trailer for the new Drown album (Markov Soroka's doom project) is out. It will be one of the best doom albums of the year. Book it. Also a good time to mention that that "conceptual split" with Abyssal Soroka mentioned in his Albums of the Decade interview seems to be in the works at Emissary Studios. Hype.
FOUR – My son has developed an independent will. I'm not sure I like this most recent development.
FIVE – Code Orange announced a new album via Roadrunner, and a first single is here.
ONE LAST THING, PROMISE: Listen to Kaatdayra. Do it every day.
ONE MOST IMPORTANT THING: RIP Neil Peart. Drummers are the life givers of the world, and you have given oh so much life.