NINE SONGS I LIKED THIS WEEK IN LIST FORM FEB 8 – FEB 15
Hi, hey, hello, cool. Nine new songs to sink the teeth of inadequacy and gloom into, including a hefty dose of death metal and grindcore this week but also my current leading AOTY candidate that isn't death, grindcore, or even that gloomy. Hope you find new shit to listen to, I know I have, so, yeah, that's all I care about. If you want more (why?) then please consdier following the blog on Facebook // Instagram // Spotify // Patreon. And be sure to check the offspring of a manic mind in my Best of 2019 and Best of Decade lists, as well this weeks installment of the Albums of the Decade interview project, an in-depth conversation with the titans of American avant-garde metal, Krallice. Enjoy!
1. Spectral Voice – "Ineffable Winds," from Abject Darkness/Ineffable Winds (Death/Doom – Dark Descent Records + Parasitic Records). I've been locked onto the Spectral Voice train since their amazing Necrotic Doom and have thoroughly enjoyed everything they've put out since, including this newest release, a split with Seattle death-doom outfit Anhedonist. This song has recently surfaced in their recorded live performances, but it's that much more impressive and crushing in this "cleaner" version. Dark, riffy, doom-laden death, and the kind of "organic," frantic riffing that brings together the anguish of a band like Winter and the attack of Bolzer. Just fantastic. FFO: Winter, Autopsy, Temple of Void.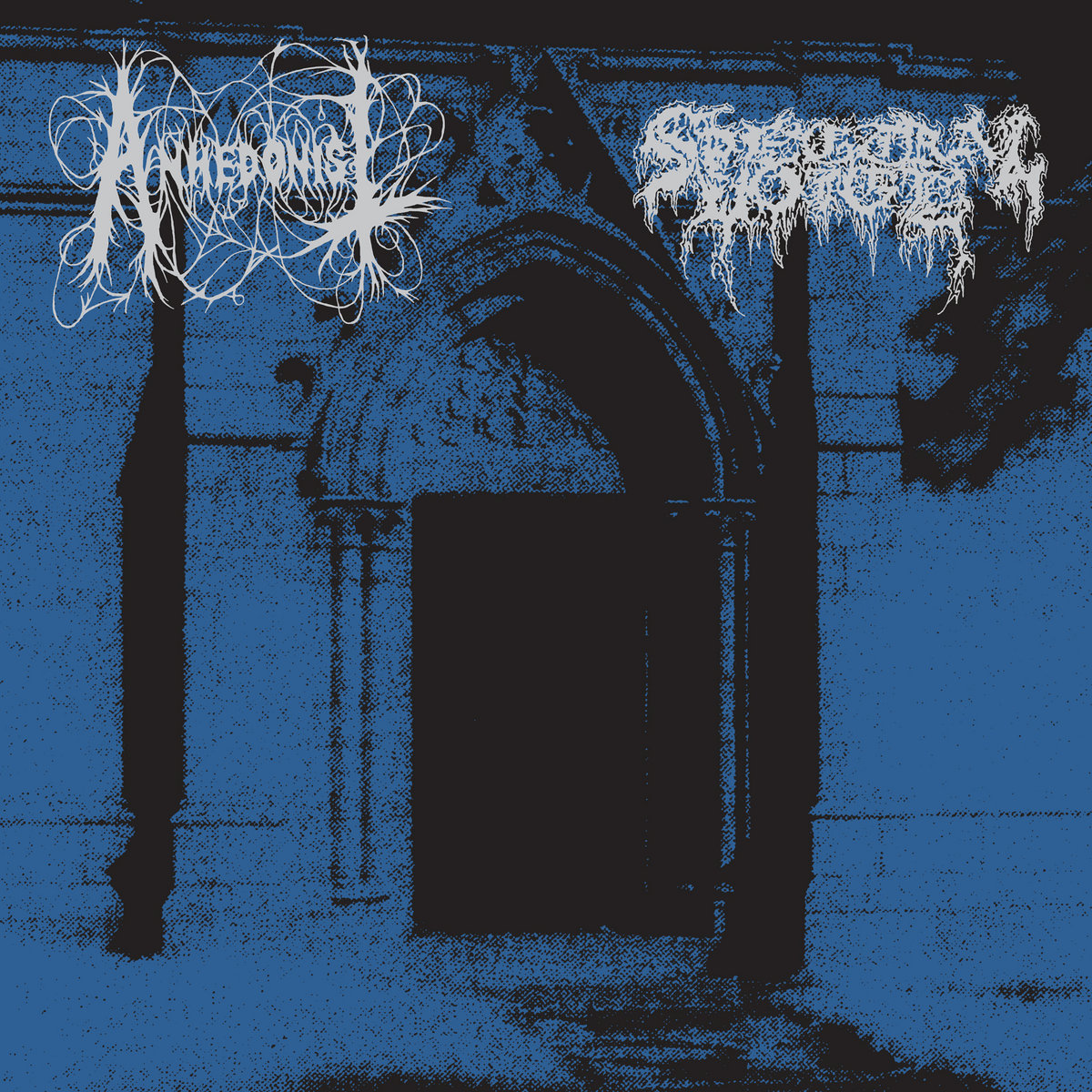 2. Fortress of the Olden Days – "Coronating Nyx Endless," from Verlassenheit (Black Metal – Independent). The second full length from Bavarian one-man black metal outfit FOTOD brings with it that wonderful toxic breeze that is the combination of arid black metal atmospherics and the off-kilter, angst-filled black metal of bands like Stilla, Bergraven, and, of course, Ved Buens Ende. Music so thin and flimsy is seems like it could never hurt a fly, only to then fester in your entrails and has slown grown until it has taken over your body and forced you to buy the fucking tape. FFO: Drudkh, Ven Buens Ende, Virus.
3. Triage – "Regret is Paramount," from Triage (Grindcore – Independent). What happens, really, when you take one of the best grindcore drummers of all time, Brian Fajardo, and set him loose on an album that features his former Kill the Client compadres (Champ Morgan and Chris Richradson, also of the death metal band Cleric) is, yeah, great things. A fantastic album of tight burst of violence, atmospheric touches, emotional vocals, and pristine recording/production. This is easy year-end-list stuff, easy. FFO: Cloud Rat, Wake, Converge.
4. Caustic Wound – "Uranium Decay," from Death Posture (Death Metal – Profound Lore Records). And as long as we're already vibing with that "violent music with monochromatic covers, I would be grossly remiss if I didn't mention the first single from the upcoming debut Caustic Wound album. A death/grind collection of disgusting human beings, also members of such cesspools of death/doom as Mortiferum, Cerebral Rote, etc., that released a great demo a few years back and has now unleashed a gooey, dense, almost Pissgrave-y slab of shit. Wonderful. FFO: Pissgrave, Phrenelith, Witch Vomit.
5. Déhà – A Fleur de Peau (Post Rock/Post-Black – Independent). The man of a thousands faces, projects, names, and styles, the Belgian master of, well, everything, is back again. Not that you would notice since, you know, he releases music faster than you can actually listen to it. But that would be a mistake, somehow, I mean not listening, since among his many talents is the ability of one Déhà (Slow, Yhdarl, Merda Mundi, et al) is that negligible thing called making breathtakingly beautiful, timeless music. And so with this latest project he's back at it, crafting emotional, post-rock-ish, ambient, post-black-ish music that transcends any puny attempt to actually make sense of it. It's just beautiful, which, I think, may be the whole point of this art thing. FFO: Alcest, Blut aus Nord, Wolves in the Throne Room.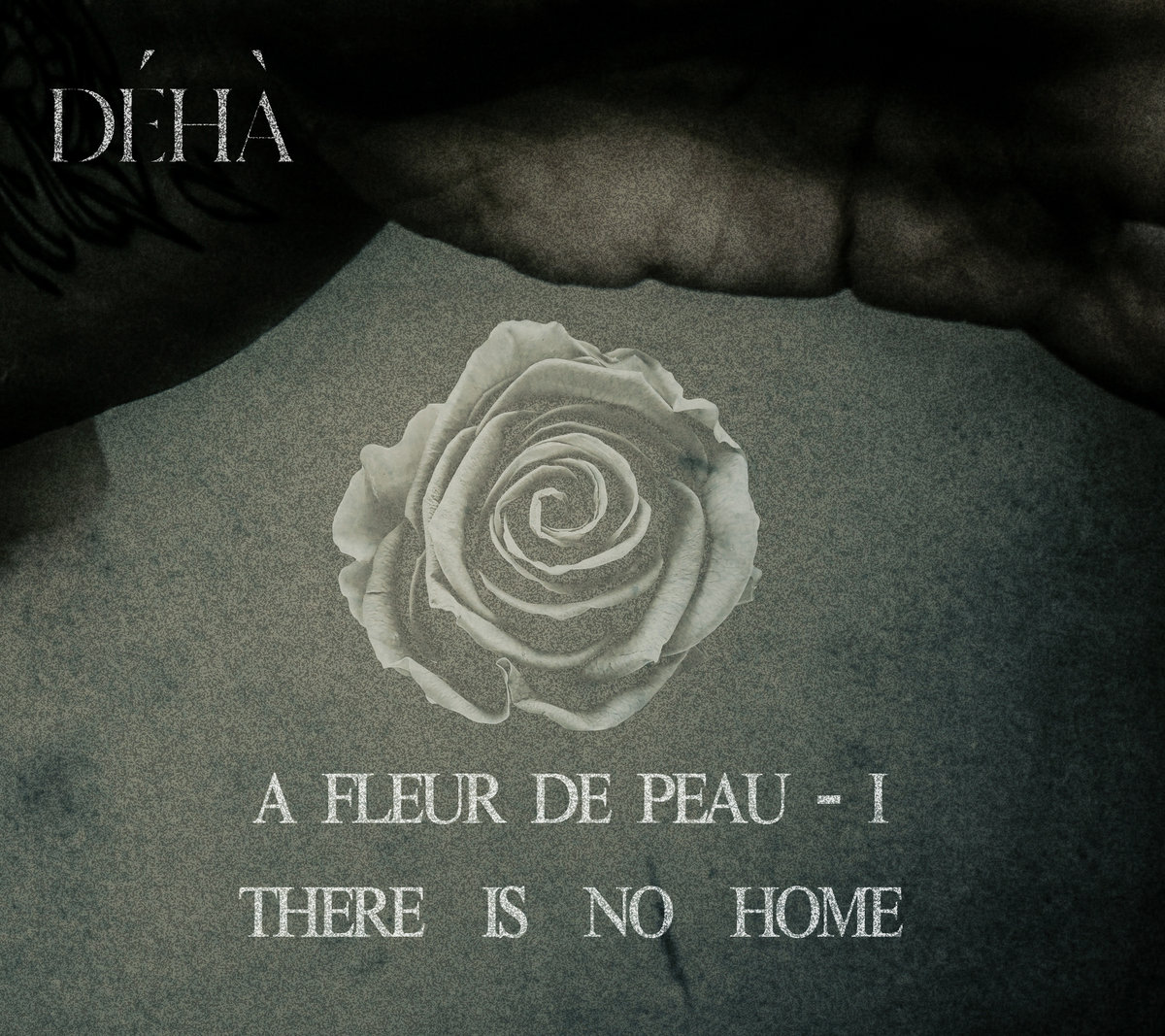 6. Coriky – "Clean Kill," from Coriky (Post-Punk/Indie – Discord Records). Ian MacKaye is my hero, basically. Other than being the first person I interviewed for this blog of mine way back in 2010, he has consistently created some of the best music since music, whether through Minor Threat, Fugazi, or the Evens. And so the formation of a new band, one that includes The Evens partner Amy Farina and Figazi bass master Joe Lally (himself of an illustrious solo career and most recently part of the Messthetics with ex-Fugazi drummer Brandon Canty) is really all I need in life. The song itself is pretty good, nothing we haven't heard within The Evens' catalogue, but I really want to hear the rest of it. Like, REALLY. FFO: The Evens, Fugazi, Q and Not U.
7. Sentient Divide – "Spear and Snare," from Haunted by Cruelty (Death Metal – Conclave of the Bloodless Dawn). That was sweet that whole "Ian and Amy are singing and they love eachother" thing, wasn't it? Because it's time to dive back into the kinetic pool of filthy riffs that is the second full length from Spokane maniacs Sentient Divide. It's that disgusting Northwest death metal we have all come to love in the last few years only infused with a good dose of what could only be called melodeath. And while my patience for melodeath has died sometime near the late 90s when it's crossbred with all this nasty riffing and eerie atmosphere it's like a cool mouthful of spring water. The kind with flesh-eating amoebas, of course. FFO: Decapitated, Deicide, Taphos.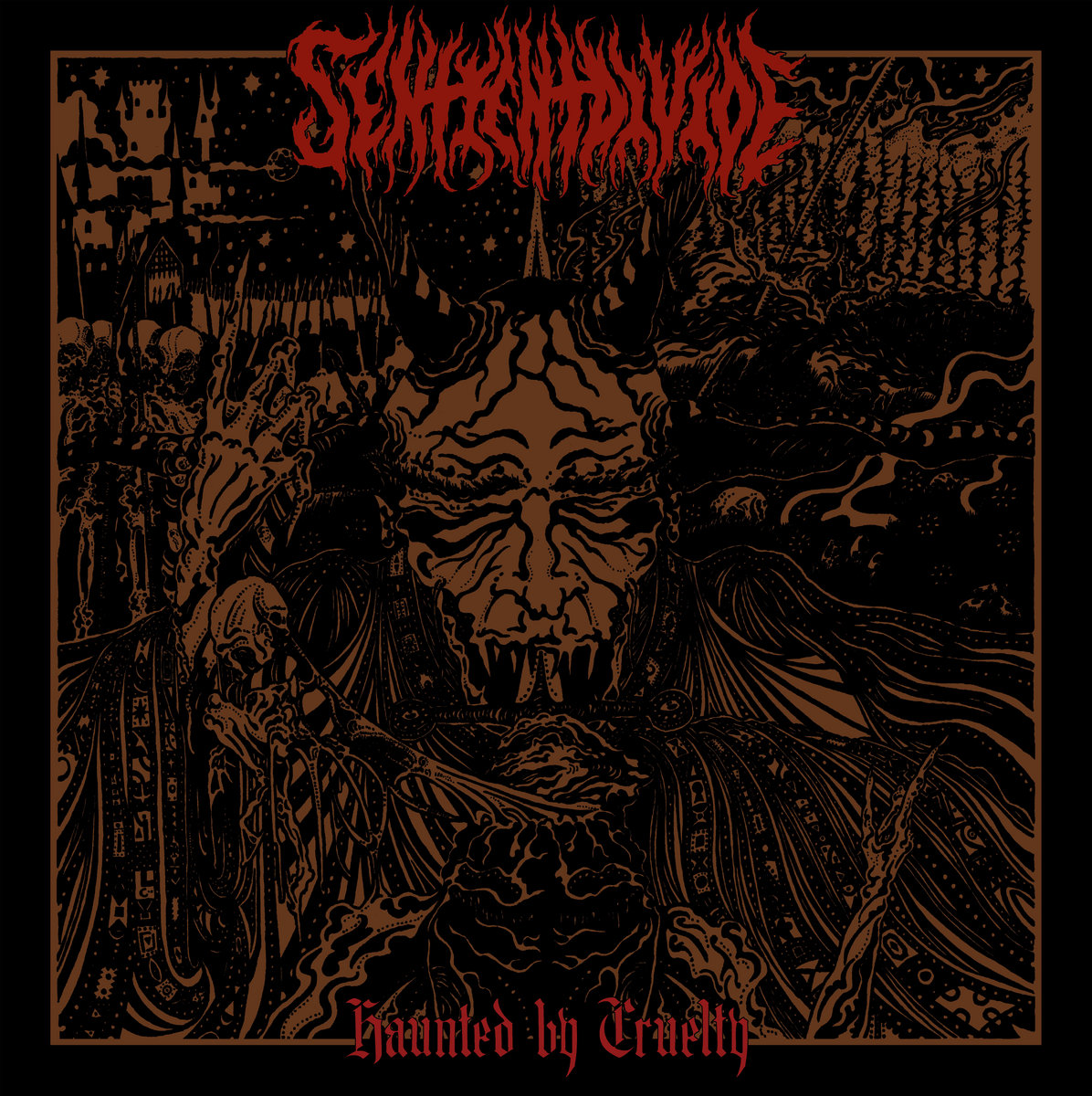 8. Brii – "Sabedoria de Tudo que é Oculto," from Entre Tudo que é Visto e Oculto (Atmospheric Black Metal/Electronic – Independent). I'm not going to turn this into a "hey dudes guess what I found on Bandcamp" type narrative because that would make this about me (I mean it's all about me, but still) and not about how staggeringly original, moving, emotional, powerful, and magnificent the debut from Brazilian black metal/electronic project Brii truly is. As a child of the 90s, by whcih I mean as someone who was a teenager in the 90s, this album is really a coming together of so many flavors that helped shape  that period in music, along with a heavy dose of originality. You have that mid-90s black metal atmosphere and production, combined with the type of aggressive, big-beat sound of bands like The Prodigy, on top of ambient experimentation, Brazilian funk and folk, and God, who knows what else. It's like hearing a rave on your right earphone and a dingy black metal basement demo on the left, only it makes sense and is transmuted into a whole other, mesmerizing thing. This is what music is about. This. FFO: Blut aus Nord, Bolzer, Summoning.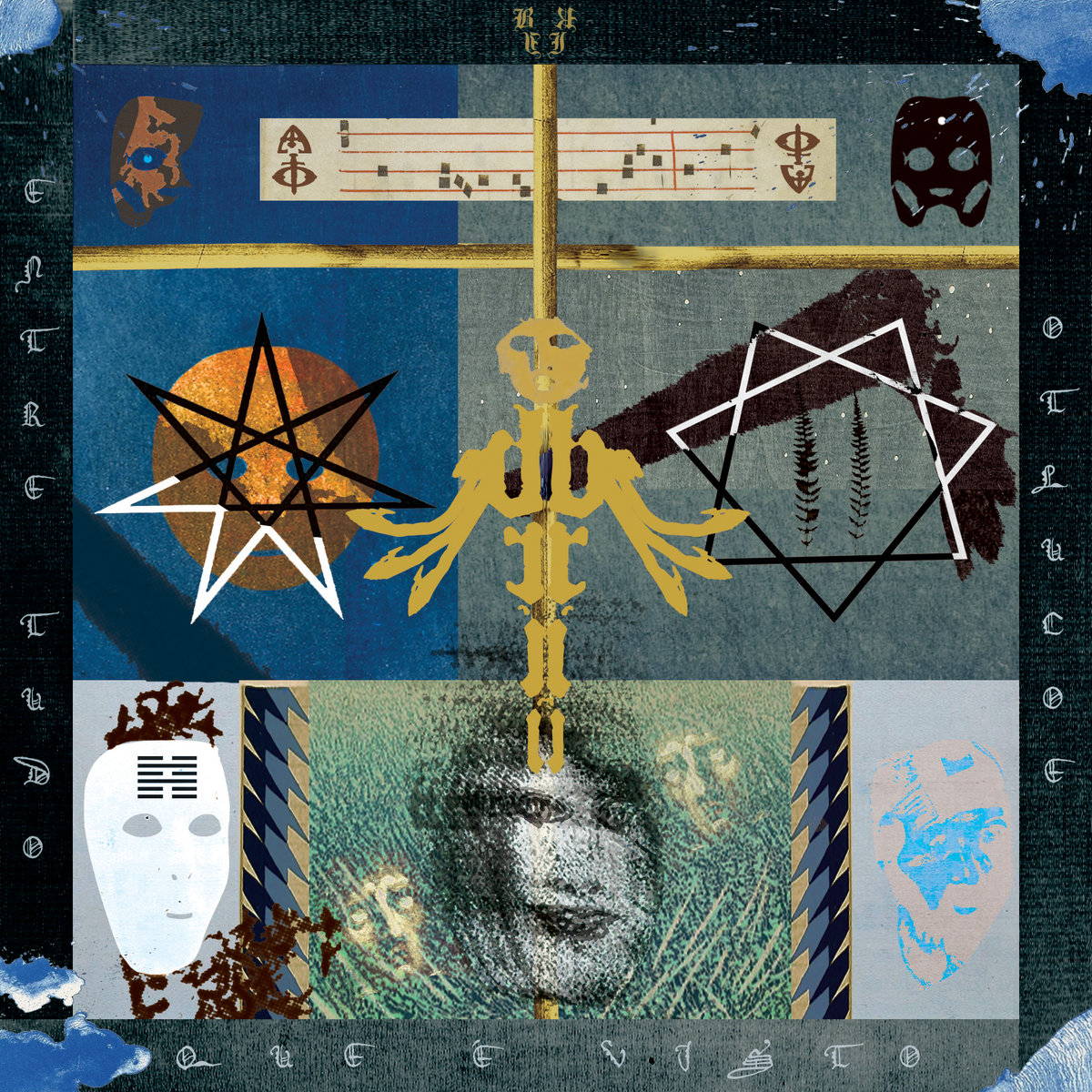 9. Hyperdontia – "Excreted From Flesh," from Excreted From Flesh (Death Metal – Me Saco Un Ojo Records). Well, given the prevalence of death metal in this week's post I guess it only made sense the last song will be a Hyperdontia song because, you know, they pretty, pretty good at that. A two-song EP coming next month is already cause for celebration, but, I mean, just listen to the damn song. I'm getting too old to get this worked up about new metal, I truly am, but this is just so, so good, so well recorded, just great. FFO: Cerebral Rot, Undergang, Pissgrave.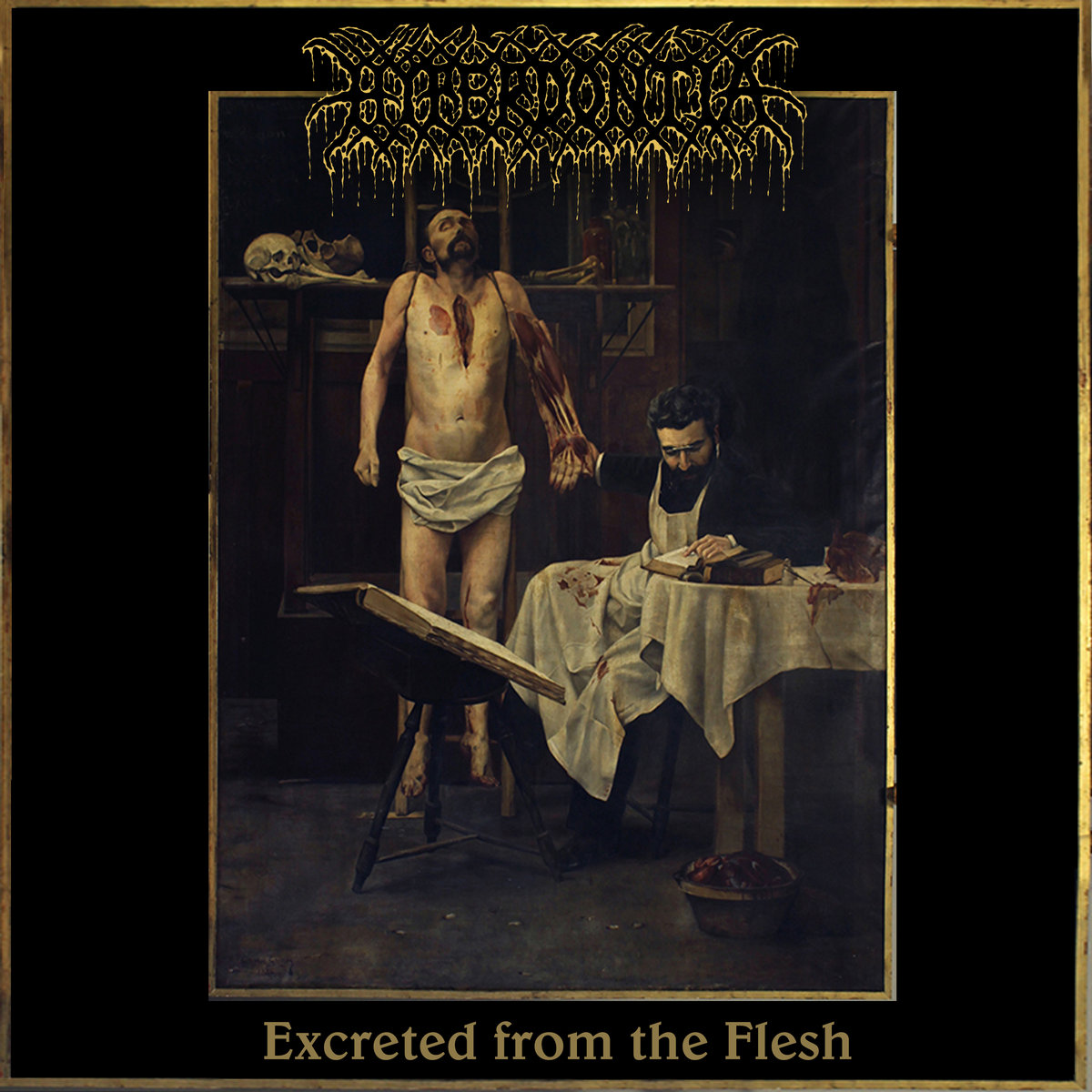 FIVE MORE THINGS YOU NEED TO KNOW
ONE – Former Morbus Chron vocalist Robert Andersson, who I interviewed about their brilliant Sweven as part of the Albums of the Decade series, has announced a new band by the name of, well, Sweven, due to release late March via Van Records. Which is, you know, a nice long sentence that is an attempt to hide how hard I'm freaking out right now.
TWO – Black Math Horseman, AKA, one of the best and criminally underrated post-metal bands ever, has reformed (?!) seven years after their horrible breakup (horrible for me, that is) to perform alongside Human Impact and YOB. Holy shit.
THREE – Gareth Liddiard and Rui Pereira, both formerly of the greast rock n' roll band in the world, The Drones, uploaded 18 songs created prior to The Drone's formation, recorded as Bong Odyssey in the 90s. The comparison to The Drones is an unfair one and should never happen but this is a noisy-er, Birthday Party-er The Drones. Lovely.
FOUR – My son turned two this week and my daughter is going to be in school next year. This feels like dying.
FIVE – For all you math rock freaks, this one's for you.
ONE LAST THING, PROMISE: Happy 50th Black Sabbath's Black Sabbath and, oh yeah, metal.