NINE SONGS I LIKED THIS WEEK IN LIST FORM JUNE 14 – JUNE 20 – PLAGUE EDITION #12
Yada, yada, yada, so let's listen to some cool music. But first 1) Our amazing compilation MILIM KASHOT VOL 2. – Out now! Or something! 2) The newest installment of the Albums of the Decade interview series is a wonderful conversation with a wonderful artists – Leila Abdul-Rauf of Vastum about their immense and monstrous 2019 album Orificial Purge; 3) Follow us everywhere (Facebook, Instagram, Spotify, Patreon) and listen to our bullshit podcast (YouTube, Spotify, Apple). I should add that we also do a weekly release update ahead of the weekened, in English and Hebrew, on our Facebook page. Linked here is the most current of those. That's it. MUSIC IS GOOD! LIFE IS JUST OK! 
1. Bedsore – "Brains on the Tarmac," from Hypnagogic Hallucinations (Death Metal – 20 Buck Spin). The first short taste from the upcoming album from Italy's Bedsore had me HYPE. I was out here (as the kids say) referencing Morbus Chron like a mad man. People thought I was crazy. Well, no one actually cares what I say so no one said anything, but the people in my head thought I was crazy. But here we are, with the release of the heftier closing track and let me tell you boys and girls (that are in my head) I wasn't crazy. Having said that, the new song clarifies that the whole MC vibe was just part of Bedsore's identity, with "Brains on the Tarmac" giving off more of a Sadus/MC energy. Which, I mean, is still kind of freaking amazing. Can't wait for this to come out. FFO: Morbus Chron, Sadus, Horrendous.
2. Moon – "Dirge from the Void," from Saturn Exerzitium (Black Metal – Independent). One of life's small joys is whenever the fuck it is Australia's Moon feels like releasing new music. It doesn't happen that often any more, a fact made that much more frustrating by the fact that they make such unbelievable, raw, emotional, and beautiful black metal. With this surprise new EP/demo they went ahead and dropped two instrumental tracks, which is something they've done from time to time but not to my knowledge as a standalone release. But, rejoice take the opportunity afforded to you by the southern gods of malice because these songs, ambient, depressive, musical, fascinating, are the kind of music I can just listen to all day and in fact have listened to all fucking day. Gorgeous. FFO: Darkspace, Urfaust, The Ruins of Beverast.
3. Monsters Attack – "Godzilla Destroys Fascism," from Monsters Attack (Post-Metal/Screamo – Independent). Whether or not the Big Brother at Last.fm confirms this or not but this week was basically spent listening to Moon on a continuous loop along with this short release from UK/France project Monsters Attack. Funny story really since I completely randomly stumbled on a post-metal band by the name of Arms of Ra, that are apparently no longer active but released a couple of just outstanding releases a while back. And so I did a short write up on the ole Facebook page, as I am know to do from time to time, and what do you know, the band thanks me in something of a shock and then name drops some active projects involving former members. Including, and here we reach the present, this amazing two-song release that pretty much encapsulates many of the things I love about music – visceral, heady, chaotic, complex, aggressive, reflexive, just great. Do it, and do it now. FFO: Botch, Fall of Efrafa, Envy.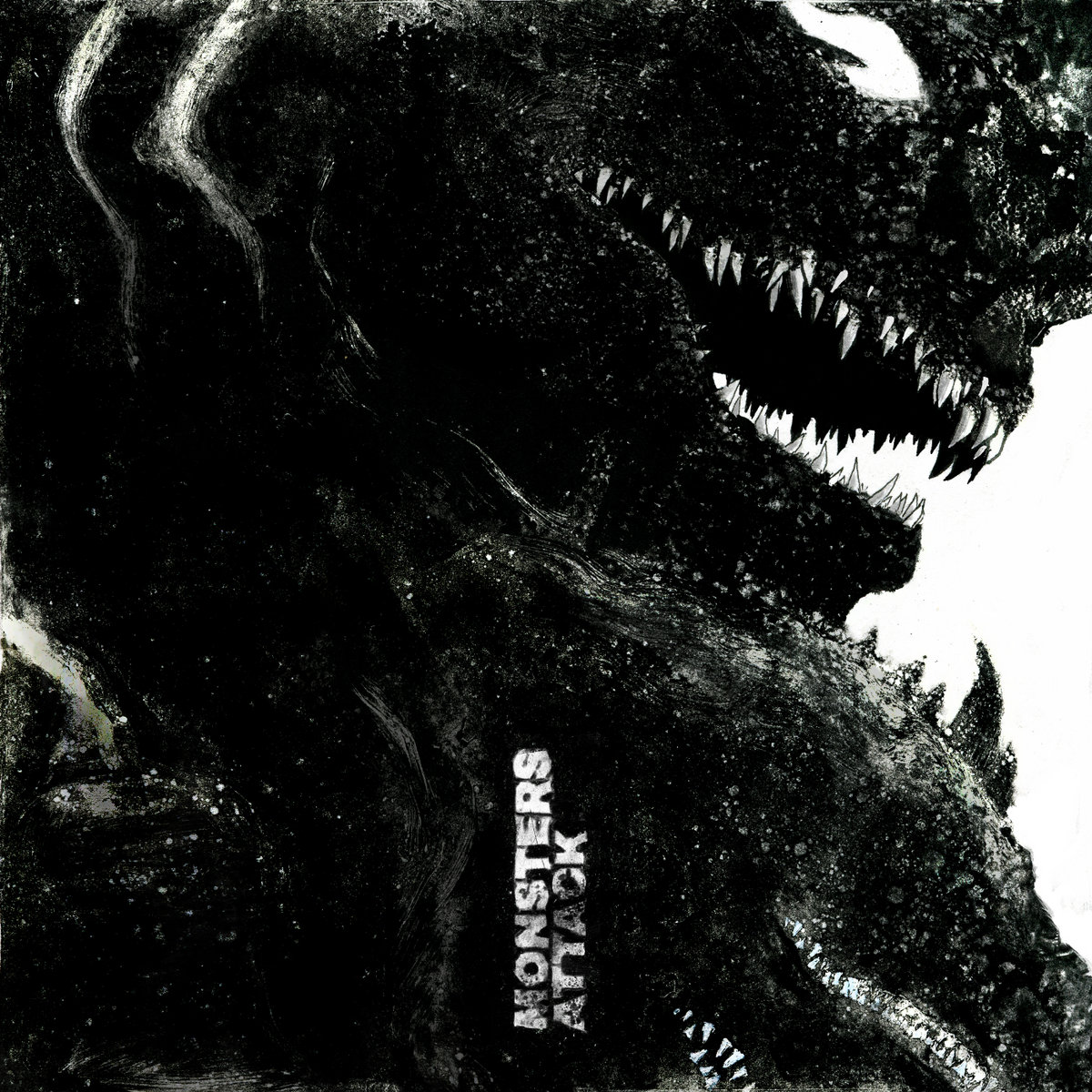 4. Disciple of Dzoavits – "My Cadaver Decomposing in Forests of Green," from Demo 2020 (Death Metal – Independent). Oh, so, hype time. As in me getting hype.This is an incredibly accomplished demo from what seems to be a very young band. Packed with forward-thinking idea, brilliantly brutal execution, amazing riffs, and incredible overall songwriting. Has that proggy Tomb Mold vibe and sometimes that Blood Incantation cosmicy thing going too. I can't overestimate how much I am impressed by this demo. Someone with a brain sign these kids, they're going to friggin' explode. FFO: Tomb Mold, Blood Incantation, Artificial Brain.
5. Valdrin – "Serpentine Bloodhalls," from Effigy Of Nightmares (Black/Death Metal – Blood Harvest Records). Another brilliant American band, this time Valdrin who's third album just recently came out and it's just such a joy and a treat. Intelligent, atmospheric music, with instrumentation that's just out of this world (and recording, mind you). I chose a relatively calm instrumental/interlude track just because I think it's so wonderfully evocative and works so well with the stuff that comes before and after it, and also provides that "give me more of this shit" energy. Lovely surprise, since I at least have never heard of these guys. FFO: Jordablod, Ulthar, Esoctrilihum.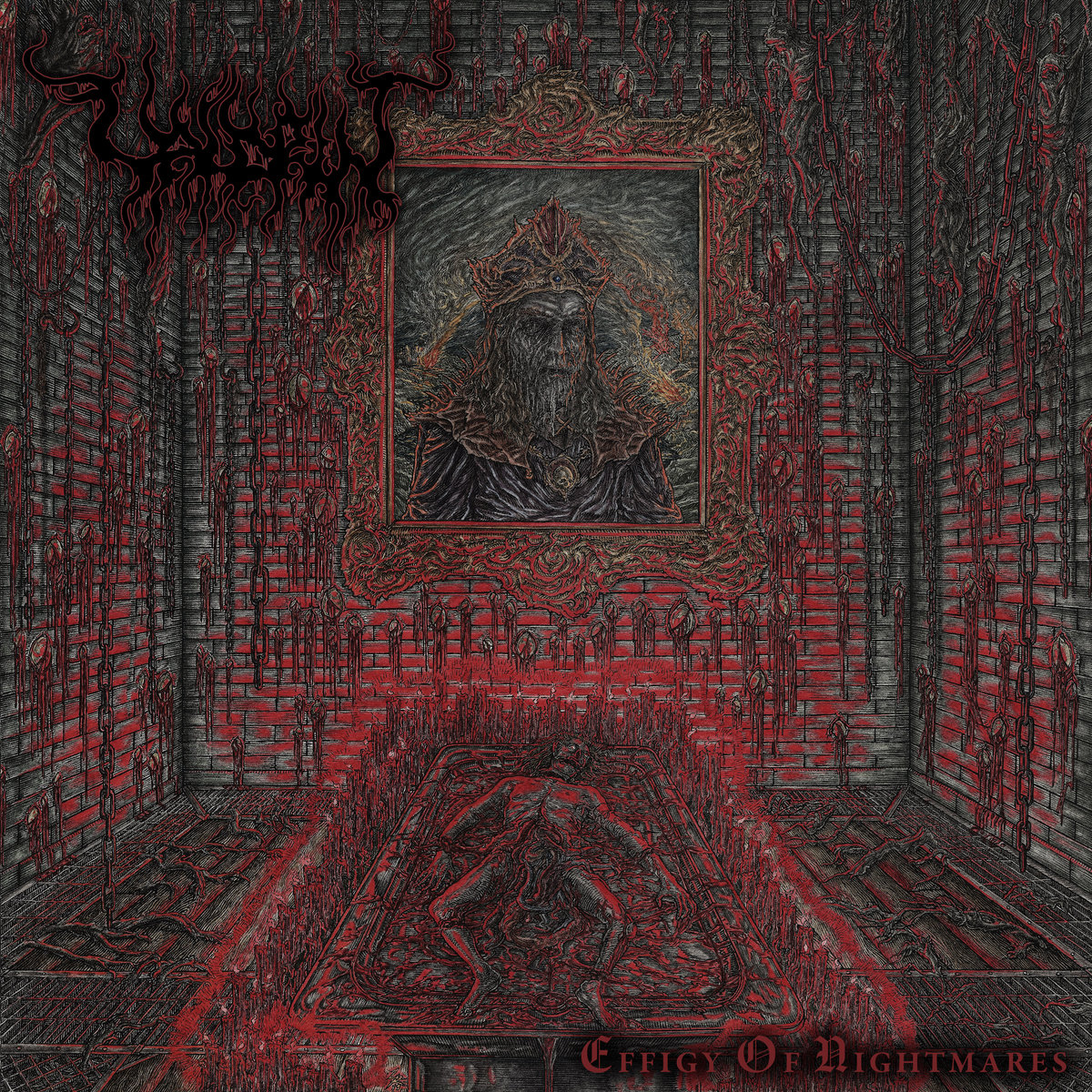 6. Karst – "Encroach: The Cusp of Process," from Genesis of Nervous Decay (Death Metal – Independent). Another promising death metal band yet this time with something more of a track record. I've been following L.A.'s Karst for some time now, and they never cease to amaze me. This is precisely the type of band that needs to be heard and heard a lot. The highest level of creative, non-cliche, intersting death doom. And their latest EP is not exception. I bought that tape so fast my head spun. FFO: Tomb Mold, Cerebral Rot, Vastum.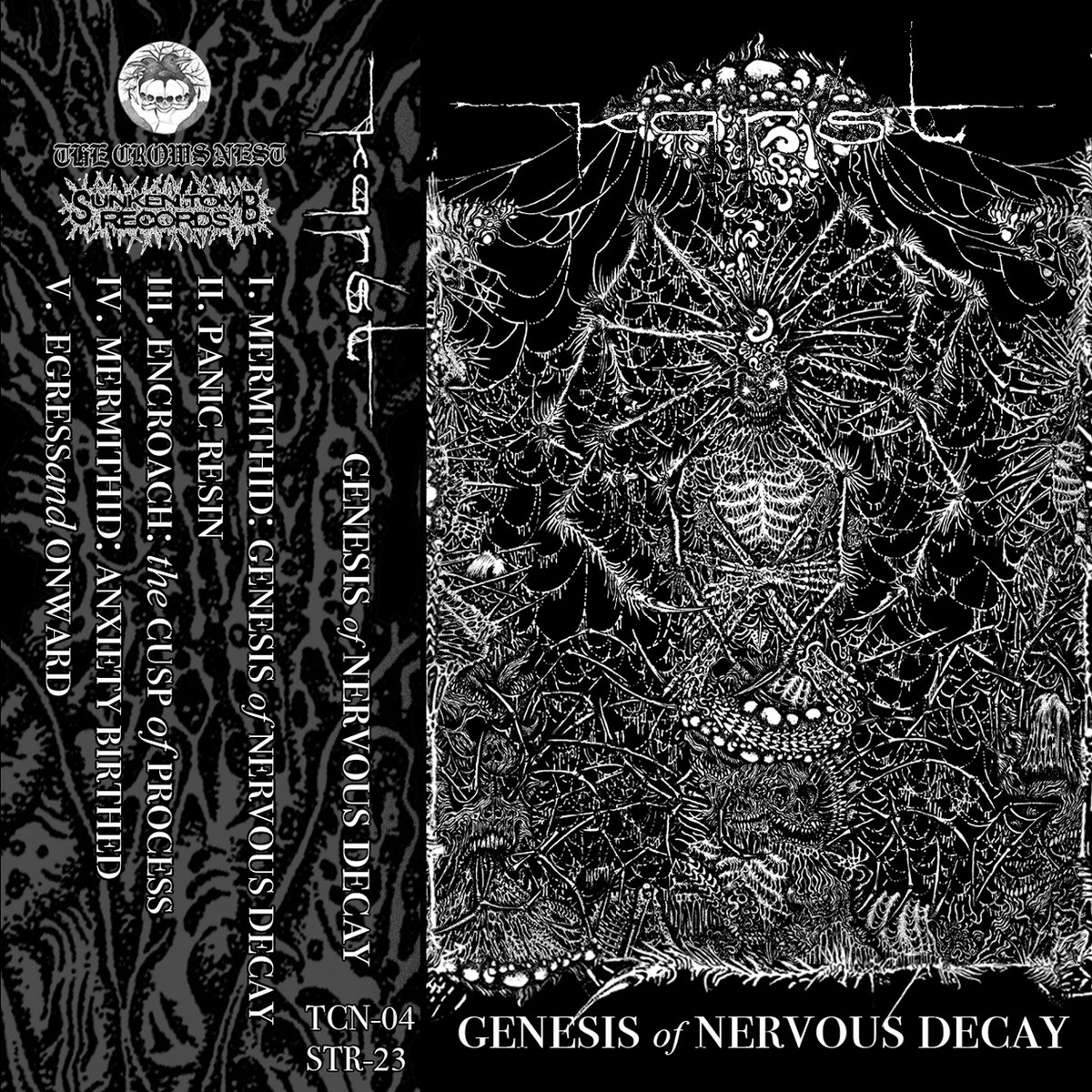 7. Jupiterian – "Starless," from Protosapien (Doom/Sludge – Transcending Obscurity Records). Brazilian doom outfit Jupiterian jumped on my map with the fantastic 2017 release Terraforming, with spacious, atmospheric sludging songs. Now they're back with a new album and they seem, impossibly, somehow heavier. I really don't find myself listening to doom much these days, but I have a feeling this album is going to break that habit. FFO: Lycus, Loss, Primitive Man.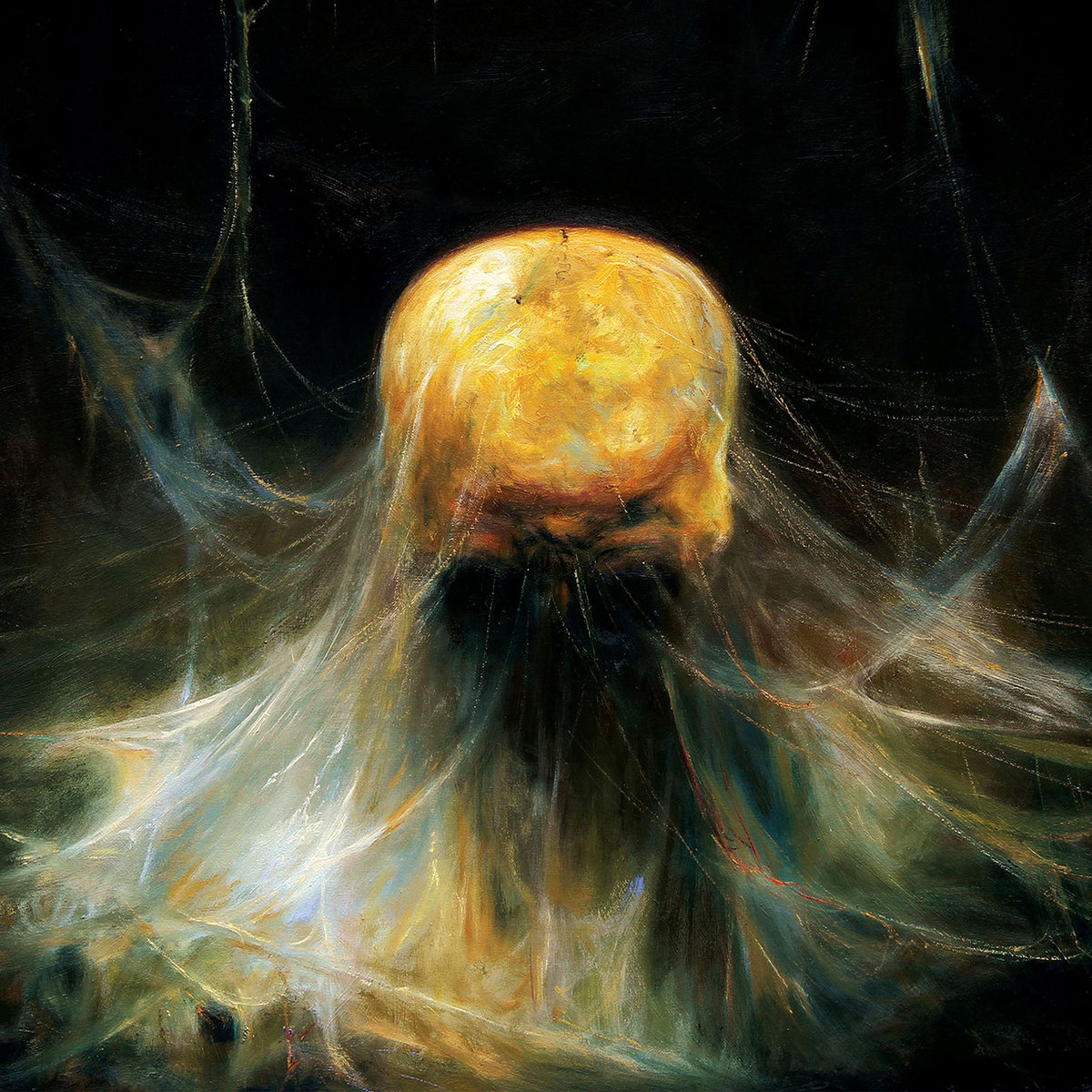 8. Primitive Man – "Lifer," from Immersion (Sludge/Doom – Relapse Records). Well, I guess the only way to follow up that monster of a track from Jupiterian is an even more monstrous track from Denver terror squad Primitive Man. I think Primitive Man have become so noisy, so heavy, and so "wall-of-death" that it seems almost like a meme , a hyper-exaggerated vehicle of something as opposed to the thing itself. And yet even in this sense of excess they somehow retain the ability to allow some humanity to pierce through, a shred of dwindling consciousness that makes the ordeal both bearable and at the same time unbearable. Unbearable since if that's actual people unleashing all that pain and misery then that pain and misery must be real. And that's what's really terrifying. FFO: Sunn O))), Grief, Hell.
9. Mamiffer- "13 Burning Stars (instrumental)," from Instrumentals from The World Unseen Recording Sessions (Drone/Ambient – Sige Records). Faith Coloccia and Aaron Turner's Sige Records really dumped a whole lot of magic into the ether a few weeks back, including new music from William Fowler Collins and Marsahall Trammell, the Dalek/Turner/Dennis Tyfus collaboration Doolhof, that new Old Man Gloom EP I mentioned in a previous post, and more. And given this wealth of new stuff I really shouldn't be writing about instrumental versions of an old Mamiffer album, and yet here I am. Because Mamiffer has been quite easily one of the most important musical entities in my life over the past few years (even interviewed them a while back), and since the music on The World Unseen was already so gorgeous that it literally boggles the mind it could actually get any prettier in a different context, but there you go. If you've never "gone Mamiffer" do so now, it's like bathing in musical milk. FFO: Nadja, Grails, Horseback.
FIVE MORE THINGS YOU NEED TO KNOW 
ONE – Colin Marston, you know, the guy from everything and everywhere, released a "sloom" (slamming doom) album. It's as disturbing as that may sound.
TWO – One of my favorite post-rock bands out right now, The Old Northwest, released a new EP and it's amazing.
THREE – Genghis Tron and Relapse are reissuing some classic, classic post-metal on vinyl.
FOUR – I spend a lot of  time thinking about pain and suffering, that's just the person that I am. And there is pain and suffering, and often violence, that is visible, you can see it. When someone comes home bloodied or missing a leg, whether from far overseas and very real wars just outside our doors (sometimes within our doors) it's a disaster. And it entails a life filled with suffering in order to somehow keep on living, find meaning. And yet some pain is not that visible, and the very act of making it visible is in itself an almost impossible task. Sometimes that's what art does, makes invisible pain visible, gives it shape, and then you can kind of stare at that shape, read it, listen to it, and try to move to a kind of living with it. All of which is to say that when people go through all that to make us see their pain through their art, and if the art they make of that pain is real and feels real then the least we can do is listen to it, appreciate it, and, yes, BUY it. So buy God's Bastard's Last Standing Village, whether now via their Bandcamp or a bit later when it'll come out as a physical release (more on that later). Because nothing heals pain like love, that's just the way it is. So do it. Also because it's one of the best black metal debuts ever, so, yeah, also because of that: HERE IT IS.
FIVE – Filthy, just filthy.
ONE LAST THING, PROMISE: I did not give this the attention it needs but I will. Until I do, do not miss Underer's amazing debut via Nefarious Industries. DO NOT.
ONE LAST THING, SWEAR ON THE GRAVE OF SOME DUDE I DON'T ACTUALLY CARE ABOUT: Bormavet, the fantastic Israeli death/doom band that also debuted their first single in MILIM KASHOT VOL. 2, opened a Bandcamp page that now also houses that song. I'd follow those guys if I were you. Big, and very ugly things to come.