NINE SONGS I LIKED THIS WEEK IN LIST FORM JULY 12 – JULY 17 – PLAGUE EDITION #16
Hi, ho, hum. Another week of stupendous music elapses as does another week closer to the pointy edge of life as know it. Some new stuff in the works over here at MMHQ, but more on that in due time. In the meantime here's all the music and none of the alliterative assertions. Shit. Anyhow, in case you missed it we released a new Albums of the Decade interview this week, this time with the inimitable American/Icelandic black metal phenomenon, Skáphe. As always follow us (Facebook, Instagram, Spotify, Patreon), listen to our podcast (YouTube, Spotify, Apple), and check out our amazing compilation album, a 100 percent charity-driven-riff-fest-of-love-and-fear. Also be sure to check out the short release update we put out every weekend on our FB page (Hebrew and English).
1. Lykotonon – "Thrown Into The World," from Only Our Eyes Are Alive (Death/Doom – Independent). A brand new death metal project from the lovely people behind (mostly) Wayfarer and Blood Incantation. I guess while some members of Blood Incantation were off unleashing demons into Black Curse (one of the better albums of the year) the band's drummer took it upon himself to bring forth a new proggy, somewhat industrial, doomy death metal creation into the world. But regardless of lineage this is just some of the best progressive death metal to have come out all year, and those doomy/instustrial touches really set things off brilliantly. Hopefully there's a whole album of this coming soon. FFO: Blood Incantation, Tomb Mold, Necrot.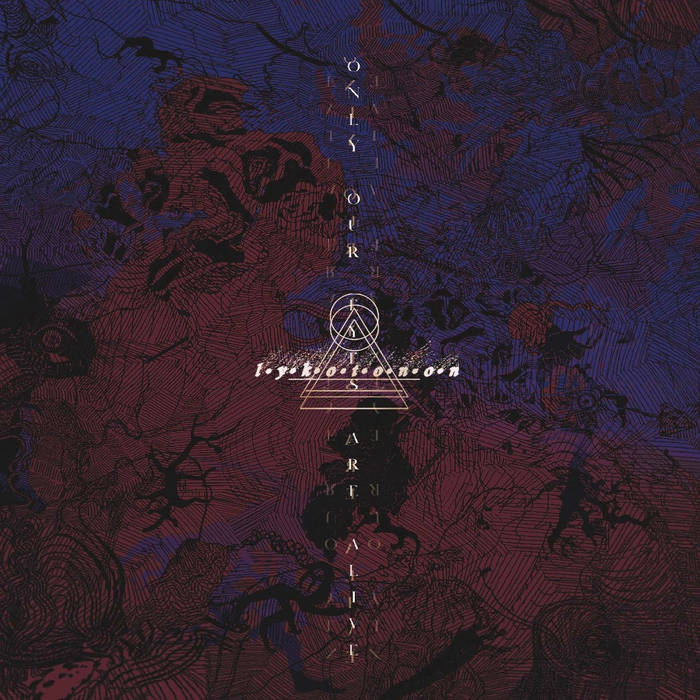 2. Seep – "Boiled in Piss," from Souvenirs of a Necrosadist (Death Metal – Gurgling Gore). Call me a hopeless romantic, but whenever anything's boiled in piss my eyes being to sparkle. This debut EP from Main's Seep (what a brilliant fucking name that is) is everything you could ever want from an oppressively heavy death metal record, plus some bonuses in the form of brilliant, original solo work, tin-can snare drums, and the general feeling you're being pressed into a very pleasant meat grinder. Fantastic. FFO: Vastum, Cerebral Rot, Witch Vomit.
3. Ûkcheânsâlâwit – "Ginujin: Enraptured by Pride and Ecstatic Chills," from Tekipûk (Black Metal – His Wounds). Very few bands, I think, foreground the obsession black metal has with beauty, just plain pretty things. For me a frontrunner in those attempts in recent years has been Departure Chandelier, and more recently Lamp of Murmuur. But this new/debut EP from Canadian black metal project Ûkcheânsâlâwit sits almost perfectly in that elusive crossroads of beauty and harshness, delivering what amounts to an actual journey in sound in a little over 30 minutes. Unique, spellbinding, and, yes, beautiful. FFO: Vargrav, Departure Chandelier, Aureole.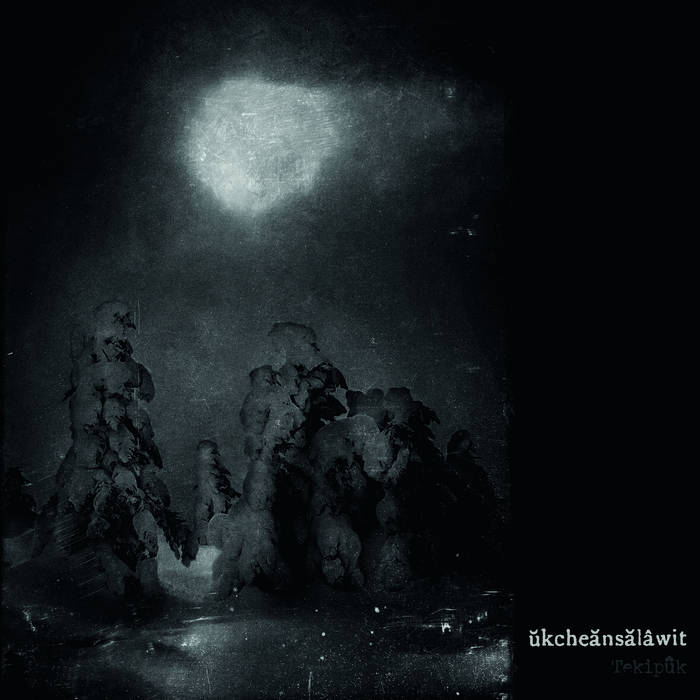 4. Paysage d'Hiver – "Stimmen im Wald," from Im Wald (Black Metal – SPKR). It's very strange to speak of "hype" in terms of the most underground of the metal underground. I mean, what does "hype" refer to here? How many limited variants of vinyl get sold out? How much an album fetches on Discogs? But it would be very hard to ignore the raucous surrounding the release of the long-awaited new Pasyage d'Hiver album. And perhaps that's also why it took me as long as it did (a couple of weeks I guess, but an ETERNITY in internet tome) to check it out. And? It's a fucking masterpiece. By far one of the best atmospheric black metal albums I have heard in a long time, and just a gem of well-crafted songs, instrumentation, pitch-perfect recording and production, and, just everything. Everything about is monumental and incredible. It would be very difficult indeed to get through this in one sitting, but as with another blazing masterpiece that came out this year (i.e. THIS) that only means you don't actually have to. What we were gifted is not a record for now but a record for always, so, there's time. FFO: Leviathan, Striborg, Drudkh.
5. Shezmu – "Les Secrets Des Ziggourats," from À Travers Les Lambeaux (Death Metal – Krucyator Productions). So, a new single from an album I have already mentioned here, nothing to write home about. I thought that, I really did. And then the riff that begins in 0:36 kicked in and I was smiling so hard it became clear I was going to write about it again. Listen to this, buy this, worship this. This. FFO: Celtic Frost, Snorlax, Infernal Coil.
6. Lindow Moss – "Lizard Brain (666 Woke)," from Seconds to Kill: Council Estate Druidry (Black Metal/Punk – Independent). Earlier this year Spirit Possession put out a demo of perfect, catchy lo-fi black metal. I bought that thing within seconds and it's still one of my favorite releases this year (soon to be a major motion picture over at Profound Lore). This new demo from U.K. punk/black metallers is on par with that, only in its own way. The same manic energy, the same "I feel like kicks a metal trash can with army boots" type vibe, and just a runaway train of fun, excitement, and dread. Great. FFO: Spirit Possession, Invocation Spells, Midnight.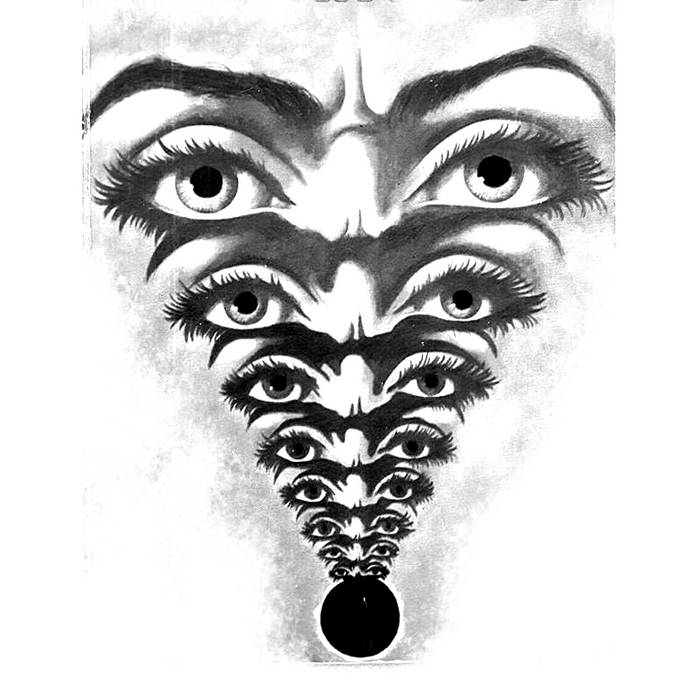 7. Vile Command – "Lunacy Fog," Obscene Conjurations (Death Metal – Independent). If you ever want to win my heart don't buy me flowers, instead open your death metal song with the same incoherent riff over and over and then blast it open with a direct descent to a cavernous abyss of shit. In other words, be more like Vile Command, a brand new project straight out of the mean streets of the Pacific Northwest. This is peak sickly death metal and one of the best album covers I've seen all year. Amazing. FFO: Phrenelith, Necrot, Ulthar.
8. Z.O.A. and Boris – "Refrain" (Experimental/Drone – Dog Knights Productions). With everyone's attention going to Boris' incredible new album, No, one may be excused if this release swept somewhat under the radar. But this 30-odd minute piece is as worth your time as No. A collaboration with Z.O.A., with whom they formed the A/N collective, "Refrain" goes from quasi-easy-listening vibes, to eerie experimentation, and choice unsettling atmosphere. Just fantastic music, fantastically made and fantastically performed. Isn't that what we're all out for, in this vacuous void of a life? FFO: Kayo Dot, Boris, Extra Life.
9. Imperial Triumphant – "Atomic Age," from Alphaville (Death/Black – Century Media Records). When I started the Albums of the Decade series I knew I wanted Imperial Triumphant's Abyssal Gods there, because that album scared the living shit out of me. I liked Vile Luxury, it's probably a way more listenable record, but there was something about Abyssal Gods which really got to me, and so that was the album I interviewed them about. I say all this now because I wasn't necessarily feeling some of the singles coming out from the new album as much. But "Atomic Age" has that dark glimmer of what it was that made AG so fantastic – like trying to compose and execute super-brainy extreme metal while submerged in sticky, black mud. Fucking love that shit. FFO: Deathspell Omega, Wormlust, Gorguts.
FIVE MORE THINGS YOU NEED TO KNOW
ONE – In our "hot new single" segment (which I just made up) this week saw new songs from Primitive Man and Pig Destroyer.
TWO – Ihsahn announced a new EP, there's a new song, which is nice, but I'm more interested in seeing what he does with his cover of Portishead's "Roads." What.
THREE – German Doom band Hexer announced a new album, and you should all be happy and go check out their previous release which was easily some of the best doom I've heard in, dunno, a lot of time.
FOUR – My oldest is supposed to start elementary school this fall and the amount of sheer uncertainty about anything in life  with everything that is happening right now is just unbelievable. Being six is hard as it is. Fuck this shit.
FIVE – Post-Hardcore legends June of 44 announced a new EP of remixed, redone stuff. Which is weird. Why would you do that? Unless, that is, you were gearing up to release the first new music in over 20 years. I'm willing that shit into existence.
ONE LAST THING, PROMISE: I'm not even sure I've ever listened to Maud the Moth, but here I am, listening to this, and losing my mind. More on this soon.
ONE LAST THING, PROMISE, PRETTY PROMISE, WITH SUGAR ON TOP: Think you might enjoy Cold-War themed instrumental alt-surf? I've got just the thing.