NINE SONGS I LIKED THIS WEEK IN LIST FORM AUG 9 – AUG 15 – PLAGUE EDITION #20
On the one hand the world is plunging into a cesspool of shit and despair but on the other we still have that new Krallice album, so it's all good. Another week of exciting new music and "superior content." What content, you ask? Well, there's a new interview with black metal phenom Lamp of Murmuur about the music that inspires him and there's the first installment of a very exciting new interview series by the name of Pillars, which investigates the greatest, most influential albums of the 90s. The first episode is a conversation with Neurosis' Steve Von Till about their masterfully bleak 1996 milestone album, Through Silver in Blood. So, yeah, superior indeed. In other news please follow us (Facebook, Instagram, Spotify, Patreon), podcast us (YouTube, Spotify, Apple), and check out our amazing compilation albums. On to the music.
1. Afterbirth – "Swallowing Spiders," from Four Dimensional Flesh" (Death Metal – Unique Leader Records). I have been screeching and screaming the merits and qualities of Afterbirth ever since being absolutely being shocked by their incredible debut 2017 Time Traveller's Dilemma as well as being struck by their unique story. A band that's been around for decades, that was part of the origins of the NY-area death metal scene, who, after a lifetime of bad luck, was able to rejuvenate itself via the addition of Artificial Brain's legendary throat, Will Smith, and release one of the most unusual, moving, interesting, and complete death metal albums I have ever heard. And I was very excited, for all those reasons, for the release of Four Dimensional Flesh, I wrote about it as much as I could and wished them the best. But somehow, for whatever reason, I never actually sat down with it until this week. I head parts here and there, never enough to do it justice, but now that I've heard the whole things over and over I can only say that as great as Time Traveller's Dilemma was, this new album is a stone-cold masterpiece. I have a feeling Afterbirth will never really make it huge, simply because they seem to shift around, never really settling on one easy category – at times they're technical, at times brutal, at times progressive, and at times extremely emotional. But if you're one of those people who, too, can never settle in one place, always searching, and if you're also the kind of person who adores bands like Wormed and, ah, that's it, since there's only one Wormed, then not getting into Afterbirth and this incredible album is a huge mistake. FFO: Wormed, Artificial Brain, Sadus.
2. Rope Sect – "The Underground Paradise," from The Great Flood (Death Rock/Goth – Iron Bonehead Productions). Many a bucket of digital ink has been spilled on this goth-ish revival of recent years, whether through poppier versions (Ghost, Idle Hands) or more on the somber side (Soft Kill, Drab Majesty). And all that time Rope Sect has been just releasing these heartbreaking gems, one, two songs at a time, and disappearing into a fog of Bauhaus-laced mystery. Which is why so many people were waiting for the first real album and why it's so reassuring that it's as great as it is. If I had to point my finger at one big difference between the album and their scattered previous material is that it feels much rockier, with the song in question being one standout example. While still magically aloof the music is much more urgent, much more, I think, personal, and "bigger." And they completely and entirely pull it off. This is the soundtrack of many a quarantine-era make-out session, black candles sold separately. FFO: Soft Kill, Crowhurst, Ghost).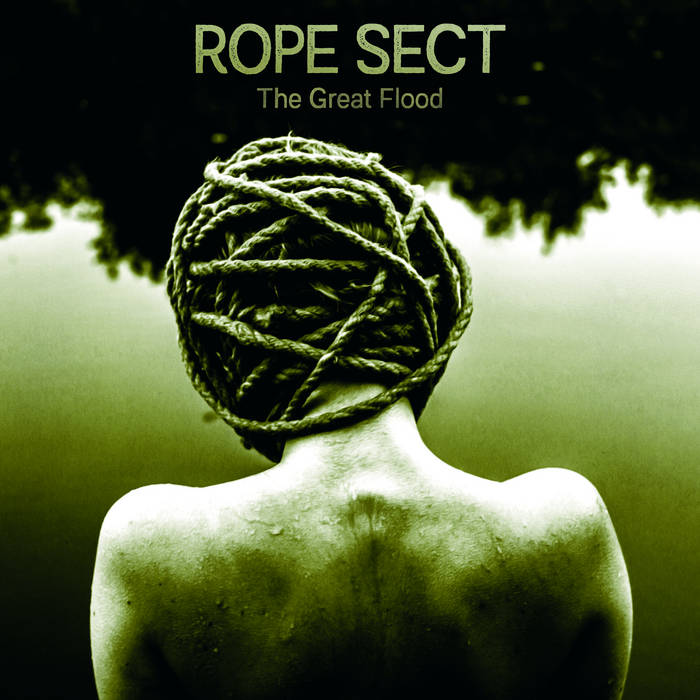 3. Ancalagon – "Ancient Peaks Echo a Past," from Ancalagon/Obscurum – Tranquilities I: Letters on the Final Collapse of Our Entities (Black Metal – Independent). A wonderful, cohesive, emotional, disturbing, and engrossing split by two Atlanta-based black metal bands. Everything about this release is, excuse the phrase, chraming – from the lo-fi but very robust production, to the very tight performances that maintain the necessary wiggle room for black-metal-magic to occur, to, ultimately, extremely well-written and well-presented songs. As I said before, and recently in discussing Lamp of Murmuur, that sweet spot between harshness and sweet emotion is such a difficult thing to achieve and these two bands just nail it. Without a question one of my favorite black metal releases of the year, just so satisfying and beautiful. Outstanding. FFO: Lamp of Murmuur, early Alcest, Botanist.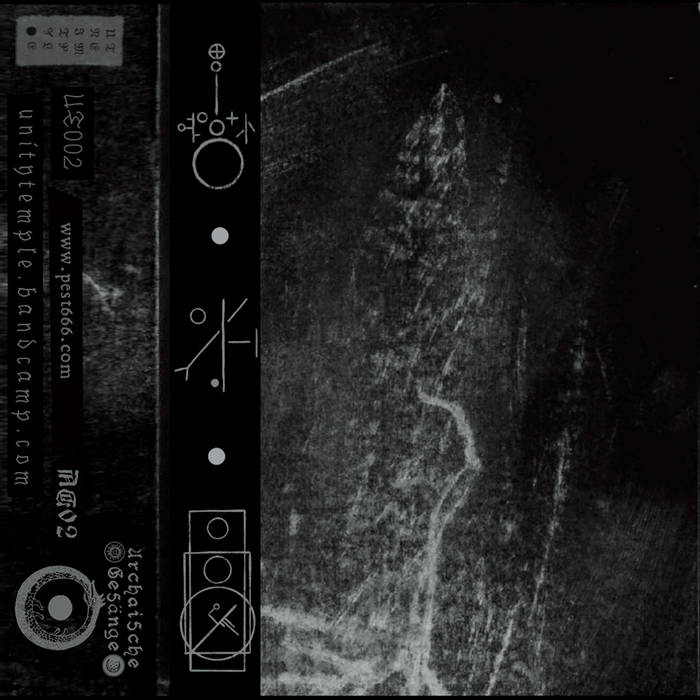 4. Dephosphorus – "Multiple-Dimension Descriptor," from Sublimation (Hardcore/Death Metal – Nerve Altar/Selfmadegod Records). I love Nerve Altar, nay, I want to marry Nerve Altar and have its twisted children. But alas one cannot marry and/or copulate with record labels so all I can do is listen to this odd, furious first single from the new album coming out via, yup, Nerve Altar from Greek hardcore maniacs Dephosphorus. Kind of like what happened if you played Slaughter of the Soul using huge speakers but you're in a cave that's a straight-edge basement show. Or something. Urgent, unhinged, emotional, melodic, aggressive as fuck and yet somehow still impeccably played and produced in that Kurt-Ballou-school-of-sound kind of way. Can't wait. FFO: Prosanctus Inferi, Full of Hell, Fawn Limbs.
5. The Osedax – "Offen," from Meridians (Post-Metal/Sludge – Careless Records). It's been a hot, hot, hot minute since I had anything good to write about a, shall we say, "atmospheric sludge" band AKA post-metal AKA whatever. Which, when you think of it, is kind of funny since I love that shit when it's good. Problem being, of course, it's rarely good. But this, the third album from Virginia whateveritisyouwanttocallits The Osedax. Originally released by the band earlier this year and now coming out on CD, this is post-metal on the slower, somewhat Cult of Luna side of things, infused with a very effective take on atmosphere. Expansive, slow, and pretty great. FFO: Garganjua, Rorcal, Mouth of the Architect.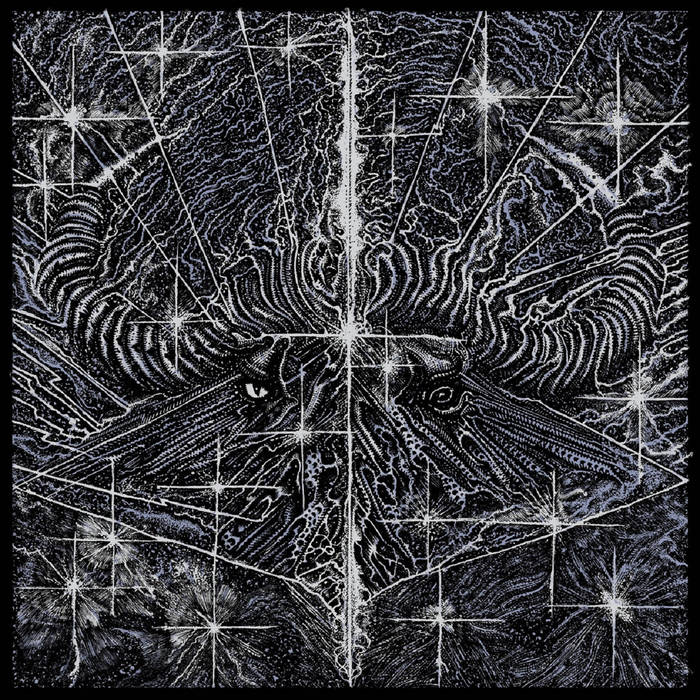 6. Undesiccated – "30 Festooning; Hold the Line," from צמח (Grindcore/Sludge – Independent). One would think that I would be more inclined toward bands with names or album titles in Hebrew but really given the fact that the title to this specific album (Hebrew for "plant," in the flora sense) is in the worst Hebrew font ever it's actually an obstacle for me to surmount. And do you know what's the best way to surmount obstacles? Weird-ass, unhinged, creative, somewhat lo-fi, deranged sounds. Part of me wishes this was better recorded but my other half killed that half with a blunt instrument. Fuck that guy. FFO: Intercourse, Chat Pile, KEN Mode.
7. Wayfarer – "The Iron Horse (Gallows Frontier, Act II)," from A Romance with Violence (Black Metal – Profound Lore Records). Wayfarer's 2018 album World's Blood was one of those records that just stick in your brain. Every time I feel like an "orange" record I reach for that one, both because of that wonderful orange album cover and because that album feels orange. Whatever that means – dusty, aggressive, hot. So the news of a new Wayfarer from one of the hardest working men in metal business, Isaac Falk (Blood Incantation and Lykotonon, the latter also releasing some amazing music earlier this year) was welcomed indeed. It took a few listens for me to gain a grip on this one, since the sound was much less full or "epic" sounding, but eventually the more nuanced songwriting and wonderful atmosphere won the day. Very excited. FFO: Falls of Rauros, Panopticon, Vanum.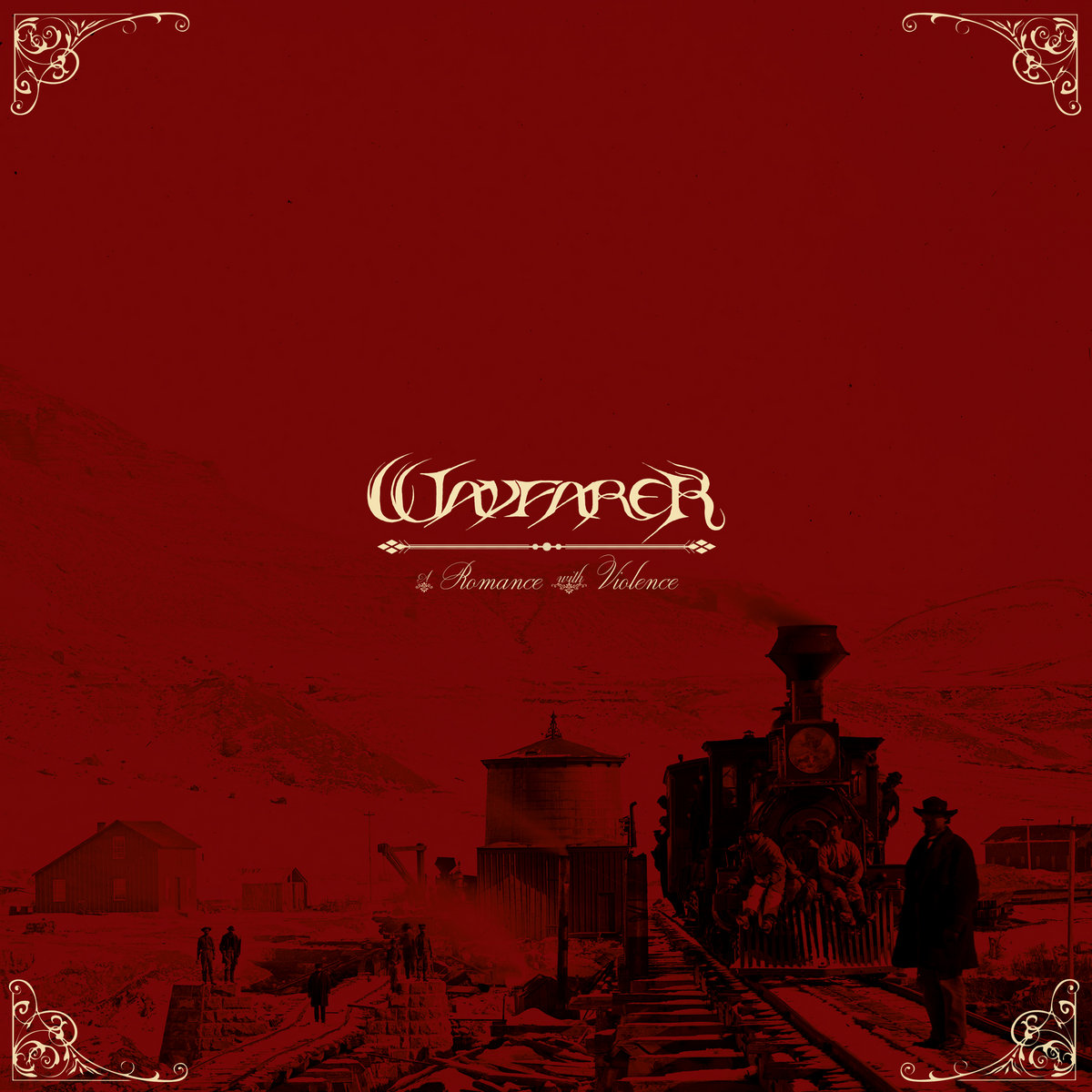 8. Vital Spirit – "Centaur," from In The Faith That Looks Through Death (Black Metal – Hidden Tribe). Angry atmospheric black metal is probably one of my all-time favorite types of black metal, and that's precisely the charm behind this new song from what is really a new band. Amazing Western Amrican motifs sprinkle some dusk above this whole thing and I seriously cannot wait to hear the rest of this release, soon available via Vendetta Records as well. Just phenomenal. FFO: Wayfarer, Panopticon, Cobalt.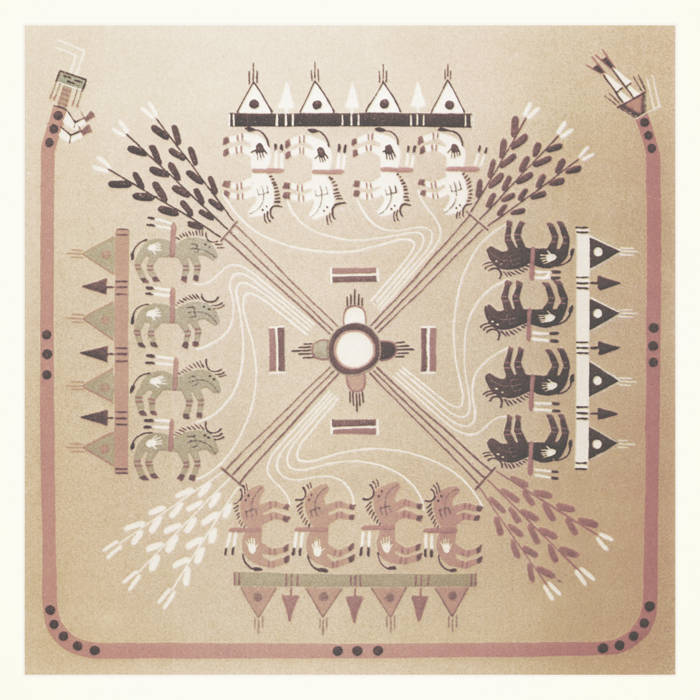 9. L.M.I. – "Tracing Fortune," from Excess Subconscious (Post-Hardcore – Handstand Records). The fighting for the last spot was especially fierce this week, with interesting sons from Russian sludge band Crust and others. But the inner melancholy hardcore kid within me could not help but go for this enchanting song from American band L.M.I. I felt almost bad calling this "post-hardcore" since there's so much punk and hardcore still here, and so much of that urgency and desperation is still there, only used as a tool of severe self-examination and off-kilter vibes. So, I guess this is how Fugazi songs would have sounded played by Minor Threat, or something like that. Great song, great album. FFO: Orchid, Daggers, Lower Splendor.
FIVE MORE THINGS YOU NEED TO KNOW
ONE – Amenra released a live version of their seminal Mass VI album, recorded earlier this year.
TWO – Never really heard of Decrepitaph and found myself listening to this EP from 10 years ago all week long. Riffy OSDM of the highest order.
THREE – Gnaw their Tongues' Abyss of Longing Throats came out five years ago this week, and it's still one of my favorites of his (also a new project out this week).
FOUR – Rewatching How to Train a Dragon with my daughter. That movie still slays.
FIVE – Genghis Tron announced a new album, which is pretty exciting.
ONE LAST THING, PROMISE: Thou released a new covers album. Mostly older stuff, but still pretty nice. Also, that Dore covers thing has got to stop.