NINE SONGS I LIKED THIS WEEK IN LIST FORM AUG 16 – AUG 22 – PLAGUE EDITION #21
So much incredible music to get to so I'll just shut up for once and my life and actually get to it. In the "shit I posed this week" section of this very short, non-digressive introduction, I would like to point out the wonderful new addition to the Pillars interview series, a lovely exchange with diSEMBOWELMENT's Renato Gallina about the wildly influential death-doom classic Transcendence into the Peripheral (the inaugural Pillars episode featured Neurosis talking Through Silver in Blood, oyu can find that here). Other than that follow us (Facebook, Instagram, Spotify, Patreon), podcast us (YouTube, Spotify, Apple), and check out our amazing compilation albums. On to the music.
1. Kaatayra – "Miséria da Sabedoria," from Toda História pela Frente (Black Metal – Independent). To those who have been reading and paying attention it would be quite clear that if a new Kaatayra album is out that means I'm going to get pretty damn excited. So, here it goes: I'm pretty damn excited. The Brazilian one-man black metal project is far and away one of my absolutely favorite contemporary artists, loaded with enough talent, ambition, and productivity (about 900 albums in the last year and a half or so) to power up an entire city of basement dwelling black metal (here's my interview with the incredible artist behind Kaatayra). There are many things that set Kaatayra apart – the ability to construct beautiful, meaningful songs, orchestration, an unbelievable ear for tone, all come to mind. But what makes this wondrous project a step above the best of the best is its exposed humanity. You feel the music, feel the joy, pain, elation, and depression. And dare I say that this most recent effort is already one of my favorites by Kaatayra, if not my favorite, bringing together so many wonderful attributes of past releases – aggression, melody, acoustic touches, electronic layers – together to one cohesive work. Astounding music from an astounding talent, and one that is well worth your time and your money. Buy this shit, give him all your money, just so we can get more of some of the best, most wounded music around. There are artists that are independent out of necessity, and there are those that are independent by spirit, and they need and deserve our support. FFO: Panopticon, Godspeed You! Black Emperor, Hostblod.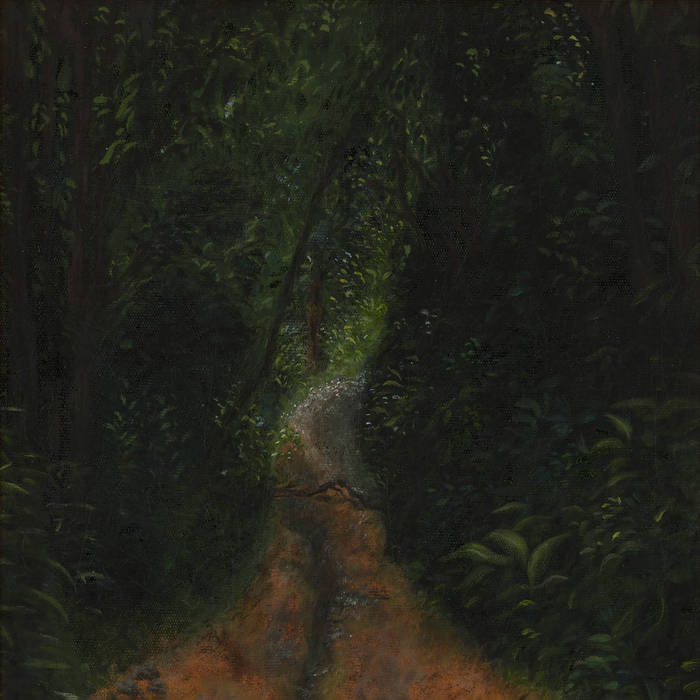 2. MSHDR – "Падение Аридола," from MSHDR (Black Metal – Tapeswarm). From Brazil in the south all the way to Russia in the north, yet we remain squarely within the realm of quality, emotional, atmospheric black metal. A brand-new duo that treads the borderline between raw, aggressive black metal and what sounds like almost melodic death metal, a la mid-90s Dark Tranquility. That may seem like an odd combination but it's absolute magic to my ears, especially given the explosive, almost hardcore-like vocal delivery and brilliant dynamic music. Just great, and looking forward to more. FFO: At the Gates, Emperor, Portrayal of Guilt.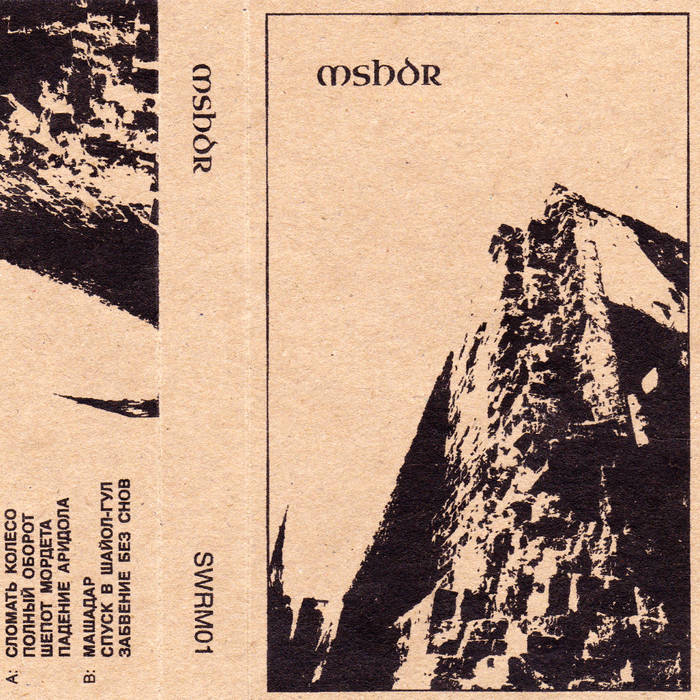 3. Emma Ruth Rundle and Thou – "Ancestral Recall," from May Our Chambers Be Full (Sludge/Post-Metal – Sacred Bones Records). I am what one might call a major Thou fan and a minor Emma Ruth Rundle fan, not because I don't love ERR's work, I adore it, but because I guess I've been at it longer and more intensely with the sad sludge boys from Baton Rouge (including conducting this interview with them). And a part of being a Thou stan is, for me at least, being periodically angry at them. Angry for putting out too many albums at once, angry at releasing covers too much, angry at them for being too damn good, stuff like that. And my latest pet peeve with Thou has centered on a) being sick of Gustav Dore cover art and of thesaurus album titles and b) kind of falling in love with the whole "being sad while surrounded by downtuned sludge." And I say all this to say that really it appears all they needed is Emma Ruth Rundle in their lives, because already from this first and incredible single from their collaborative album it's quite clear that Thou is not only singing with ERR but being somewhat forced to play by her rules, which means actually working within the framework of what one might call a "song." If brings everything that's great with both sides of the project to the fore, and creates one of the best damn songs all god-darn year. Believe. FFO: Chelsea Wolf, Red Sparowes, SUMAC.
4. Sunfall – "Leaking Light," from Basking in Reflected Glory (as Haustið) (Black Metal – Independent). Not a new song, but new to me, and not a new project but new to me, one that I thankfully became aware of since it's creator graciously shared his music with me. I love it when people do that, just FYI, I love listening to music almost as much as I do connecting with people. And it just so happens that this one-man project (Brazilian? Not sure, should have asked I suppose) is freakin' brilliant. Atmospheric in all the right ways, brilliantly recorded (those ride cymbals can ring me to sleep any way), and adequately dark without being distracting or uninteresting. Just well-executed black metal. Hopefully there's a longer album coming for this soon. FFO: HAR, Turia, The Ruins of Beverast.
5. Innumerable Forms – "Philosophical Collapse," from Despotic Rule (Doom/Death – Iron Lung Records). The Boston reverb masters are back with a short two-song demo that is as raw, aggressive, obnoxious, and utterly beautiful as you would expect. Featuring members of Iron Lung, Power Trip, Genocide Pact, and Sumerlands this is just that case of people coming together to get the ugly out. Only wish there was more ugly to pass around because god dammit this is ugly and wonderful. That doomy interval in the middle there is pure black gold. FFO: Winter, Mortiferum, Cerebral Rot.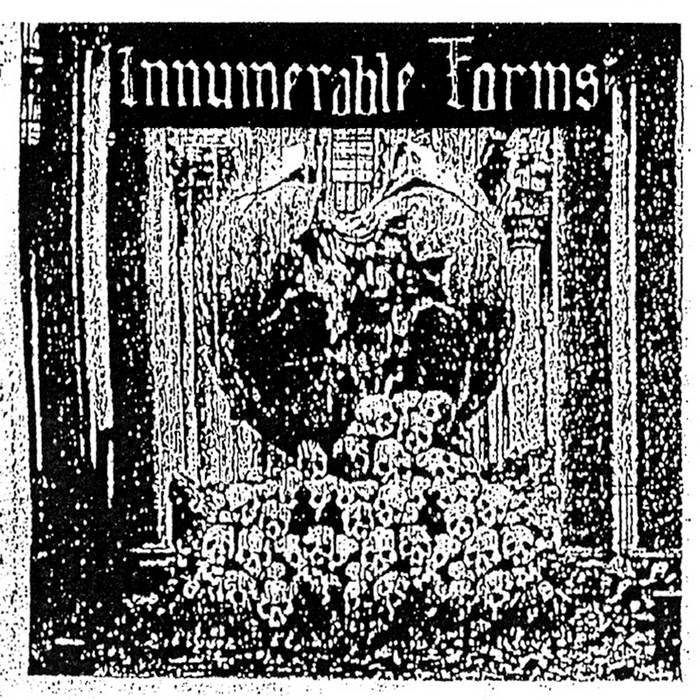 6. Neànder – "Eremit," from Eremit (Post-Metal – Through Love Records). The first single from the second album by instrumental post-metal band Neànder is a true gem. Living under the shadow of some of the greats in this esoteric field such as Russian Circles or Pelican can't be easy. It's so tempting, I would assume, to just slide those chunky riffs into those rails and ride them out. But there are flashes of real originality in "Eremit," first among which is the ingenious use of a clean melodic line to break the tension of the fattiness, if I may use a cooking-show term, of the sludge drudgery. There are so many little ear candy treats that the song seems like its own eco system, a world unto itself. Don't know what else you would want in music. FFO: Russian Circles, Mouth of the Architect, Pelican.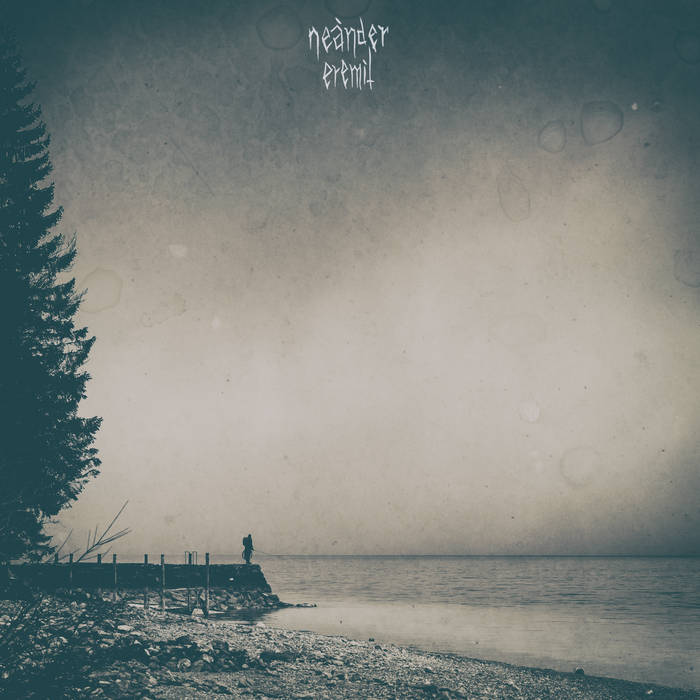 7. Atramentus – "Stygian I: From Tumultuous Heavens… (Descended Forth The Ceaseless Darkness)," from Stygian (Funeral Doom – 20 Buck Spin). It's a common enough misconception that certain genres of certain extremity are easy to make. I'm thinking here about grindcore and funeral doom, specifically. "What's the big deal with writing 12-second songs?" you might ask, or, more to our current point, "with playing one chord every five minutes?" Well, considering the amount of trash that is described as either grindcore or funeral doom it turns out it is very difficult. And one of the most difficult tasks in both seemingly disparate genres is tone, progression and mood. Yes, it is easy to make 12-second songs or 55-minute songs if you don't care about being boring or useless, but writing music that crushes the soul, picks it up, lifts it to heaven, crushes it again, all while being surrounded by cherubs of pain and beauty is hard. So it isn't surprising that it takes the gargantuan talents of the fine people at what is probably one of the best, most forward-thinking death metal bands on earth right now – Chthe'ilist – to slow everything the fuck down to doom perfection. In the league with albums from genre titans such as Esoteric and Loss in my book, and just stunningly poignant and beautiful. FFO: Bell Witch, Loss, Esoteric.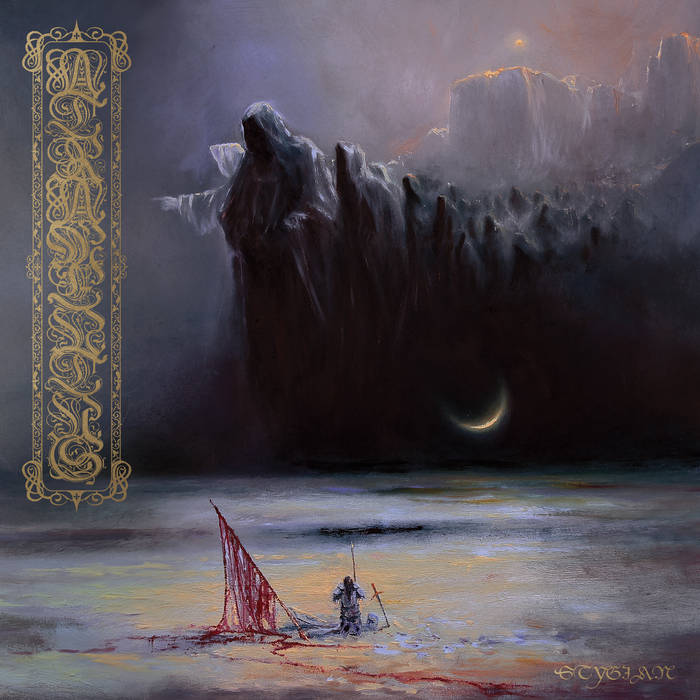 8. Facecutter – "Dehumanise," from 2018 TO 2020 (Grindcore – Best Wishes). Oh, look it that, I had just made a gindcore reference and here comes a grindcore song! What are the odds! A fairly new Australian vegan grindcore five pieces that released an EP not long ago and thus released its entire demo-studded discography, as one does. And boy is it a ride. Violent, confrontational, with a wonderful ear toward – yup, I'll say it again – mood, tone, and progression. Just one of those albums you can listen on an eternal loop of aggression and joy. Too bad they don't ship to Israel. So it goes. FFO: Meth Leppard, Karkait, Cloud Rat.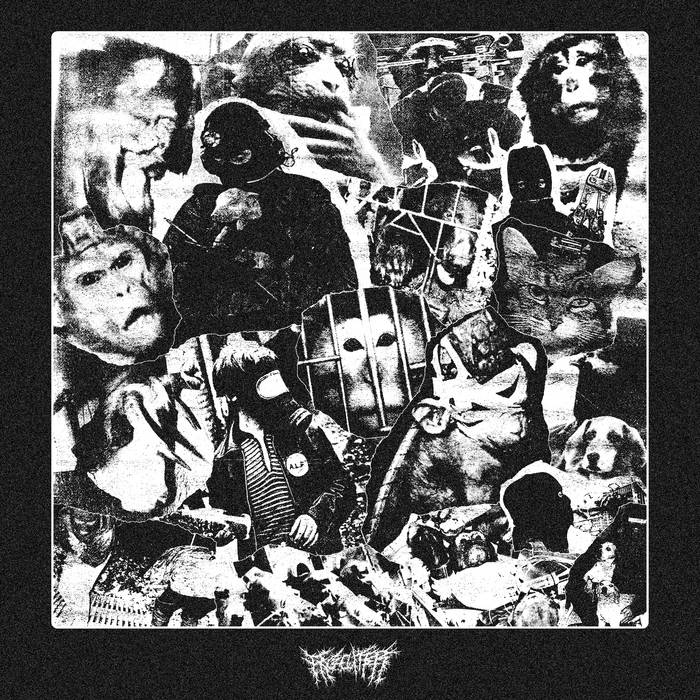 9. Decoherence – "Torsion Formed," from Unitarity (Black Metal – Sentient Ruin Laboratories). It's far from being a secret at this point that Decoherence is one of my absolute favorite projects, having followed them all the way back from the obscure Bandcamp page of Stroda, the man behind the band, all the way to having the utmost honor of hosting one of their tracks on our most recent compilation. And despite the fact that Decoherence had already released several shorter albums this year, all of which were amazing, this most recent addition to their Sentient Ruin catalogue is probably one of their absolute best. The usual Blut-aus-Nord-like barrage of mechanical coldness with the shrieking despair of plunging into a mechanized abyss. Get on the Decoherence train, my friends. It won't be fun, but it will be incredible. FFO: Blut aus Nord, P.H.O.B.O.S, NKVD.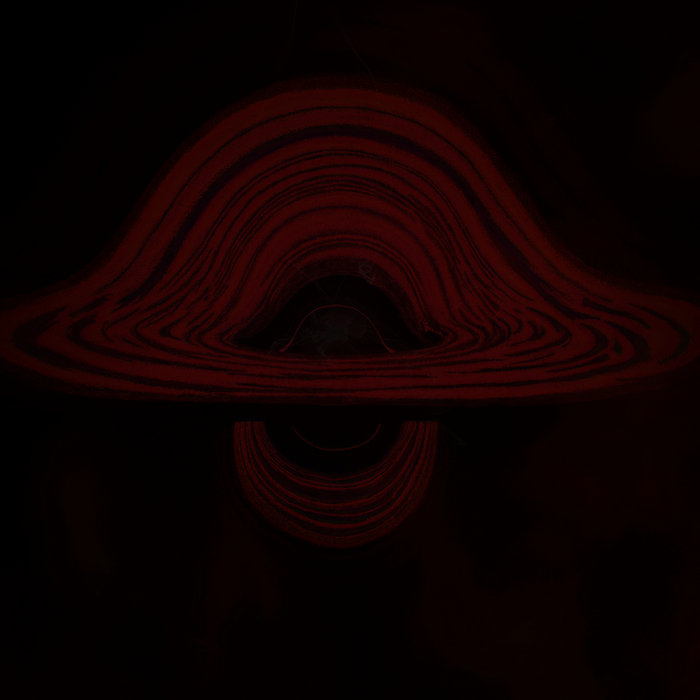 FIVE MORE THINGS YOU NEED TO KNOW
ONE – I've written about New York black metal band God's Bastard from the moment they released their incredible EP last year, and shall continue to do so at every turn, simply because it holds within its walls some of the best black metal in recent years. And now it finally gains a physical release via the wonderful I, Voidhanger Records, out NOW.
TWO – So, apparently Mark Arm, Ron Ashton, Thurston Moore, and whole slew of other masters recorded an 11-minute song in 1997 that was only now released. What.
THREE – This weekend marks the 20th anniversary of one of the greatest metal albums of all time, Mudvayne's L.D. 50. You might think I'm joking, I am certainly not.
FOUR – My two-year-old interrupted me being angry at my six-year-old and said: "Don't be angry at her! She's my friend!"
FIVE – Bog Body/Primitive Warfare split is on its way and the stuff that's already out is as ugly and glorious as one might expect.
ONE LAST THING, PROMISE: New Skaphe single is out, album coming later this year. More on this next week, but until then here's my recent interview with them.