NINE SONGS I LIKED THIS WEEK IN LIST FORM SEP 6 – SEP 12 – PLAGUE EDITION #24
Hasn't been the best week for me personally, but the fuck cares about that. But aside from that it was also a very weird week musically, which isn't to say it was bad, it was actually amazing, but still weird. Resulting in what I think is probably the, yup, weirdest and perhaps most varied post in recent memory. Aside from the glorious weirdness below there's one thing that absolutely ruled about this week, which is the publication of two wonderful interviews with two wonderful artists. The first was a  The War Inside My Head interview with Minnesota death-doom squad Void Rot, who just released their immaculate new album this week. The second was something of a dream of mine – an extensive conversation with Brian Cook (Russian Circles, Botch, SUMAC, These Arms Are Snakes) about Botch's masterpiece, We Are the Romans, as part of our new interview series about the great albums of the 90s.
Other than that stay safe, help out those you love, help out some of the people who detest, and follow us everywhere (Facebook, Instagram, Spotify, Patreon), listen to our shitty podcast (YouTube, Spotify, Apple), and check out our amazing compilation albums.
1. Durbatuluk – "Hingabe," from Aus anderen Augen (Black Metal – Independent). Not to be overly melodramatic (more than I already am, to be honest) but this is the kind of music that gives me life. A German one-man black metal project, that seemed to have released a debut full-length some time last year, just unleashed a three-song EP of perfection – aggressive, catchy as all hell, super smart, beautifully executed and recorded, and one of my favorite vocal performances of the years. The magic is, however, in how all those strands come together. I haven't been this tempted to replay a piece of black metal since that killer closing track on the debut from Skeleton, and that means a whole fucking lot. Gorgeous. FFO: Departure Chandelier, Lamp of Murmuur, Malokarpatan.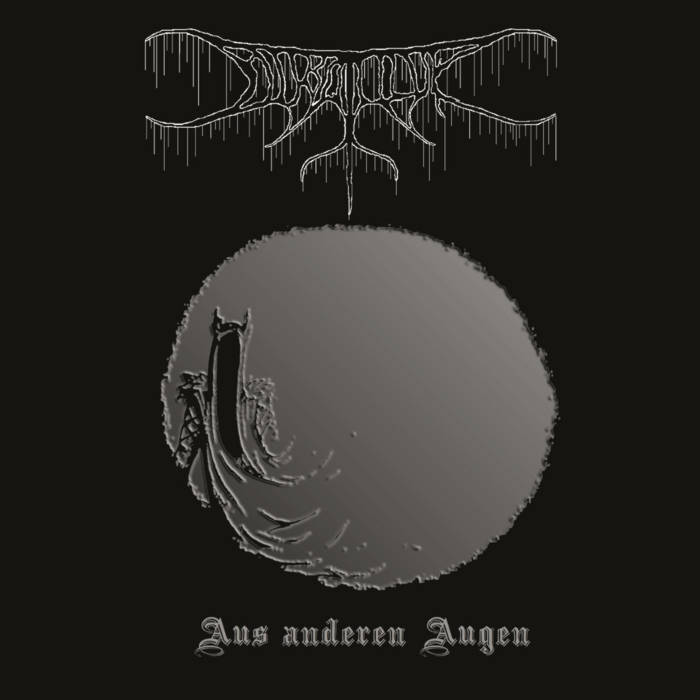 2. Unurnment – "Deliverance from the Flesh (A Perverse Ritual of Atonement)" + "Depraved," from Self​-​Immolation Suite (Death Metal – Maggot Stomp). I wish to bath in these songs. And yes, they are indeed songs as opposed to the customary song, and I think it will become readily apparent why I chose the pair once to listen to them. A magnificent marriage of delicate ambience with some of the more aggressive and rewarding riffage I have heard in quite some time. Not quite grindcory yet not really midpaced, just a constant lunging forward of dynamic and crushing songwriting with – get this – soul. All day, every day. FFO: Artificial Brain, Afterbirth, Wormed.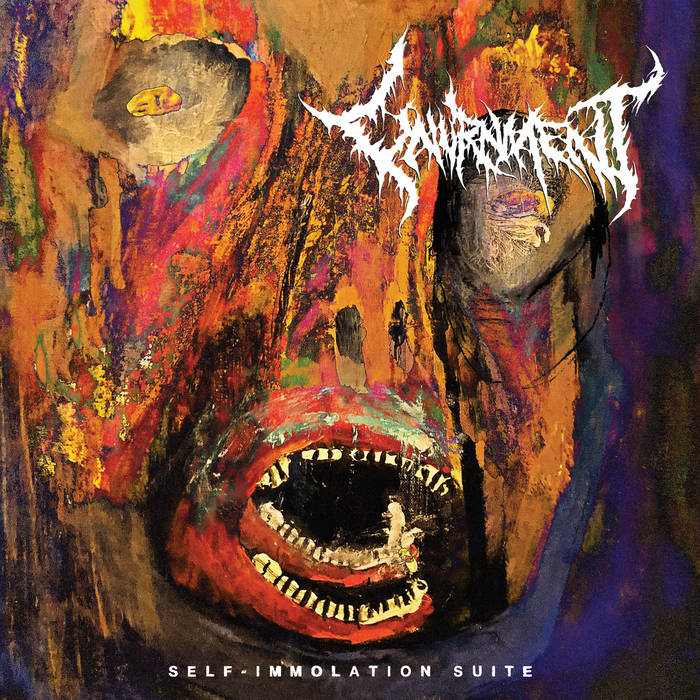 3. Crisis Sigil – "Light," from Small Towns (Noise/Grind – Independent). I have no clue, none what so ever, what Toronto's Crisis Sigil does. None. The mind is instantaneously filled with hints of references, from 90s NIN to LINGUA IGNOTA and even Filter, but none of it really sticks, mostly because they just seem to care only about fucking people up. And I, speaking as a person, was indeed fucked up. In a weird way it reminded me less of one band and more of what I guess you could call the spirit of the early 2000s, when all these shamed and dead-in-the-water genres were being salvaged by bands and artists that took what was stale and made it new. So, that kind of thing. Only very unnerving and just a little bit scary. FFO:
4. Rïcïnn – "Doris," from Nereïd (Experimental – Blood Music). Another entry straight out of left field, but boy what an entry it is. The first single from the sophomore effort by the collective led by enigmatic vocalist and musician Laure Le Prunenec (Igorrr) is a mesmerizing piece of atmosphere and emotion. I have no clue what she's saying, pretty sure she doesn't either, but it's just arrestingly beautiful. Add to that the participation by some incredible musicians (such as local legend Eran Segal, formerly of bands like Whorecore and Aborted) and punctuate with a surprise appearance of the master of the versatile throught, the great Travis Ryan (Cattle Decapitation) and you have the perfect teaser for what looks to be one incredible album. FFO: Björk, Cattle Decapitation, Sigur Rós.
5. Slund – "The Slundment Day," from Slund 'Em All (Grindcore – Red Truth Productions). Etherial beauty, eh? Soaring vocals and murky crescendos, eh? So, that's enough of that. The new full-length album from Slovenian grind wackos is everything you'd like in the kind of music that feels like careening from the abyss while holding on to a truck motor spewing vomit. I have been on record for my love of the mini-universe experience really great grindcore supplies, and there's really a lot of that in the 30 (!) songs found here. But I chose this (relative) mid-paced burner just because I fucking liked it. So there.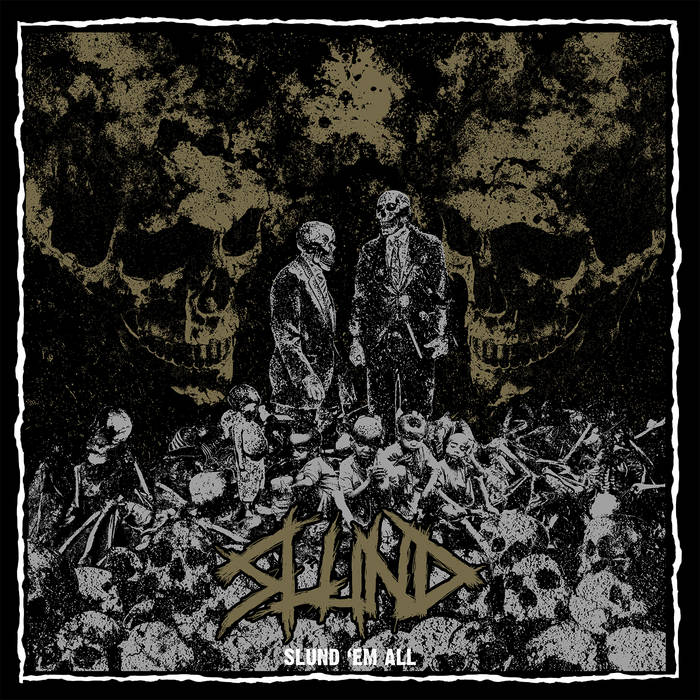 6. Hexer – "Jaguar Knight," from Realm of the Feathered Serpent (Doom Metal – The Crawling Chaos). Let's begin with the facts – Hexer's previous album, Cosmic Doom Ritual, was easily one of the best doom metal of recent years. That's fact one. Fact two is that a significant portion of the band left Hexer in the past year to join a black metal band (that shall remain unnamed), which may have caused some concern as to the quality of the following material. Having lived with this single for a while now I can say with a certain degree of confidence that this isn't the Hexer of old, but that's not necessarily a band thing. A much more direct, much more organic approach, with a hefty and welcomed dose of some Bolzer vibes. Interesting, developing, filled with pretty brilliant ideas, all of which are executed well. So, yes, very curious about this one. FFO: Bolzer, The Ruins of Beverast, Werian.
7. Serpent Column – "Dereliction," from Kathodos (Black Metal/Mathcore – Mystiskaos). I guess it doesn't make any sense but I was holding off this first single from the upcoming Serpent Column album for a few weeks now. Not because I didn't think it was going to be great – I was pretty sure it was going to be as excellent as every other SC release. It's more a matter of feeling like being allowed to be sucked into a violent void, crushed by fat monsters, or eaten alive. Because SC's deadly mix of hyper-aggressive black metal and an almost Botch-like commitment to mind fukcery is not something one ingests lightly. So, finally I listened to it and it's great and all that and, yes, I am indeed scared shitless. Good move. FFO: Frontierer, Car Bomb, Wormlust.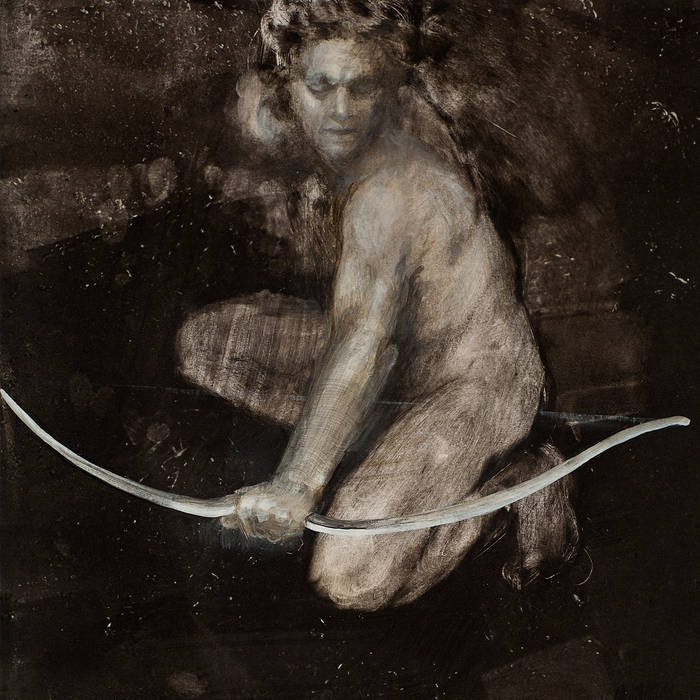 8. Larvae – "Doomed to Exist," from 4-Track Demo (Doom-Death – Stygian Black Hand). What would happen if you took Saturnalia Temple's hypnotizing groovy doom and dumped it into a bath of acid and deteriorating human flesh? I doubt anyone has ever asked that question but since it has been hereby posited I am honored to offer an answer: Larvae is a Romanian death/doom duo that released its first demo in March and are now getting a proper physical release via the great Stygian Black Hand. Equal parts magical and absolutely gross, it's one of those rare examples of sludging, putrid perfection. The drums are a mess, the vocals are over the top, the guitars are way too low in the mix and the result is pure bliss. MORE. FFO: Saturnalia Temple, Winter, Cerebral Rot.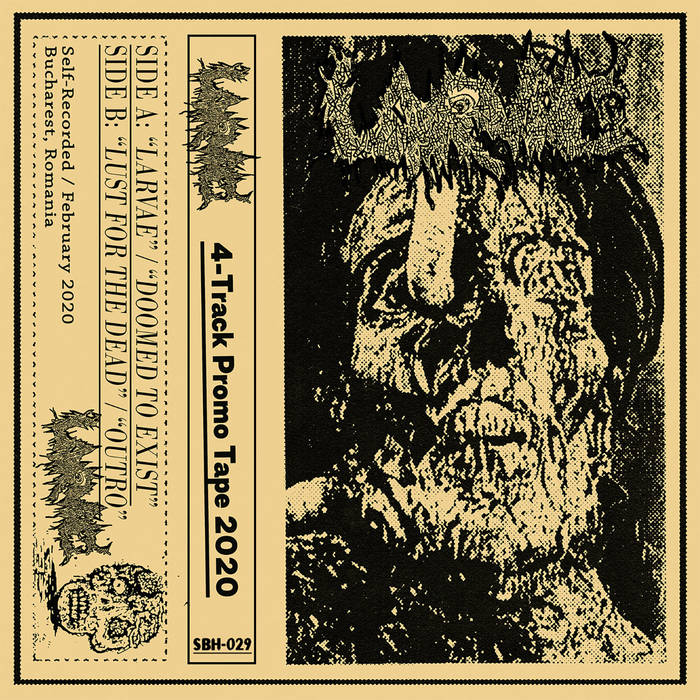 9. Ascend Towards the Moon – "The Shrine," from At The Heart Of All Beauty Lies Something Inhuman (Atmospheric Black Metal – Independent). A shimmering gem of somewhat depressive atmospheric black metal with an appropriately emo album title. Dark, slightly mechanical in ambience, immersive, and pretty much everything you need in atmospheric black metal along the harsher/rawer end of the spectrum. Shout out to Sonia for this great find. FFO: Xasthur, Pasyage D'Hiver, Blut Aus Nord.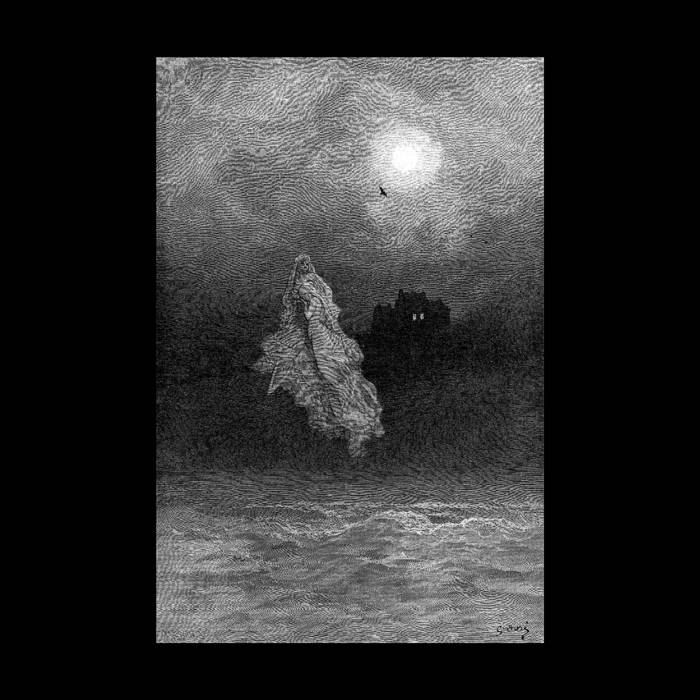 FIVE MORE THINGS YOU NEED TO KNOW
ONE – Austrian Avant-Black Metal legends Abigor are releasing a tape box set of their demos, via Avantgarde Music.
TWO – Crushing new powerviolence demo from a new Brazilian two-piece by the name of Deep Shit. Great.
THREE – Emo/post-hardcore LEGENDS The Casket Lottery are releasing their first album in eight long years, here's the first single.
FOUR – My dog is sick (perhaps dying), my kids are both super bummer about going to school/kindergarten, and now it ssems everything is about to be locked down again. A bleak week. Sometimes you try your hardest to keep you and those you love afloat and sometimes the deluge is just too overwhelming.
FIVE – An ambient reimagining of a Mayhem/kraut-rock collab? What!? That's as far as I can go trying to describe this thing, you have a go.
ONE LAST THING, PROMISE: Music to mediate to while being crushed by a rock.