NINE SONGS I LIKED THIS WEEK IN LIST FORM SEP 20 – SEP 26 – PLAGUE EDITION #26
So, were duly submerged in the much-feared COVID-19 second wave and everything is back to the uncertain, terrifying normal. I have a melancholic streak as it is, so it's very easy for me to just imagine everything going away for ever, saying goodbye to small bits of my life like time with my kids or just walking around in my neighborhood. And it's not like I have a shit-ton of reassuring words for everyone out there, just OK with being scared, I guess. And there's music too. I wouldn't have been able to breathe properly without music on a "normal" day so I guess it's pretty much a survival kit these days. In more pedestrian news we released two great interviews this week: an interview and an exclusive full album stream of the wonderful debut from acoustic project Beyond Despair and a new Albums of the Decade interview with Slovakian black metal crew Malokarpatan. Other than check out all of our past interviews, follow us everywhere (Facebook, Instagram, Spotify, Patreon), listen to our shitty podcast (YouTube, Spotify, Apple), and check out our amazing compilation albums.
1. Tomorrow's Rain – "Trees," from Hollow (Gothic Metal – AOP Records). There'a a lot to unpack about this release, masterminded by one of the most vocal and persistent voices in the Tel Aviv metal scene for 30 odd years, Yishai Sweartz (Betrayer, Nail Within). One thing is to say that the 90s Israeli metal scene tool a lot of its queues from the more melodic, almost New Wavy brand of melodic death and black metal that was, for a while, all the rage in the larger European scene. That period was very influential for me personally and I think it also kind of makes sense that a country as obsessed with grief would take those strands on in terms of heavy music in that period of its history. That being said I haven't been into anything remotely gothic-themed in metal for a very long time and was thus very hesitant to check this out. I was, happily, very wrong to be hesitant, with one small caveat. Hollow is an honest-to-God tour de force of melodic, emotional songwriting in the metal idiom, one steeped in its own locality, which is something I actually love about it. I like a lot of the songs here but that opening with the kids playing in the street and shouting in Hebrew as the melodic line creeps over is just too perfect. My one caveat would be this: I don't think the many guest appearances do the songs justice. Yeah, I get it, if I could get Aaron Stainthrope and Gregor Mackintosh on my record I'd do that too, for both artistic and promotional reasons. But the music here is strong enough to stand on its own and in fact, in my eyes, should have been left to stand on its own more often. FFO: Paradise Lost, Substance for God, Rapture. (For the Hebrew version of this album go here).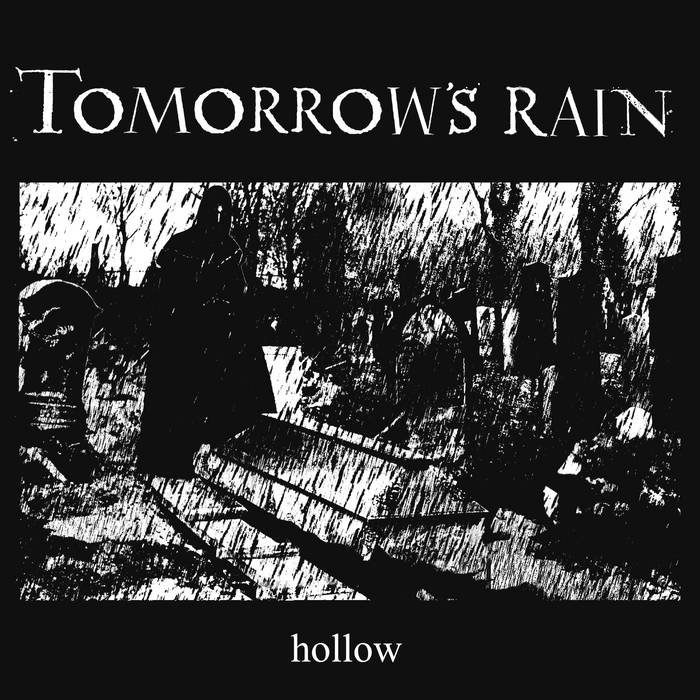 2. Undeath – "Acidic Twilight Visions," from Lesions Of A Different Kind (Death Metal – Prosthetic Records). One of the hottest upcoming names in the current death metal scene has to be Rochester's Undeath. They unleashed (pun intended?) a series of brilliant demos and splits last year that caught some well-deserved attention, also on this meek and unworthy site. Which is to say I've been high on them for a while now and I can't wait for their debut full-length to come out. And while their demos were noteworthy for leaning very well on that lo-fi death metal sound in order to showcase some brilliant riffs and songs these more polished tracks are really allowing some the bands more quirky and, dare I say, progressive sides to shine through. Needless to say, I love it. Great, great track. FFO: Cerebral Rot, Phrenelith, Necrot.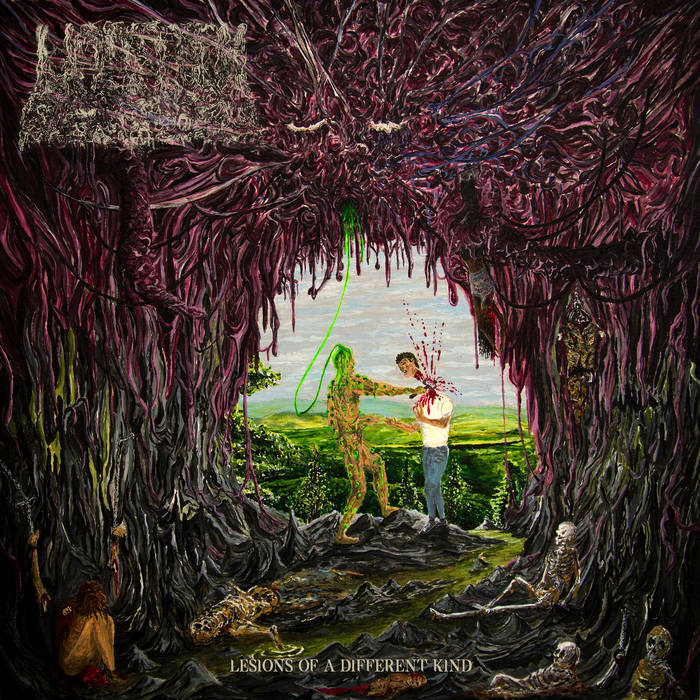 3. Yaotl Mictlan – "Nuevo Fuego," from Sagrada Tierra del Jaguar (Folk/Black Metal – Independent). The first single from Yaotl Mictlan first album in a decade is an unnerving mix of harsh production, post-rock jangling, and some emotionally intense and crushing vocal and instrumental performances. There's a strange middle-ground feeling to the track, never fully committing to the rawness of its sound and aesthetic nor to the beauty of its melodies, always kind of hovering someone in between, resulting in a very interesting, very destabilized listening experience. I guess that means not everyone is going to like this, but I sure do. Beautiful in an almost unhuman way in the most human manner possible. FFO: Agalloch, Panopticon, Wolves in the Throne Room.
4. Heretical Sect – "Rising Light of Lunacy," from Rapturous Flesh Consumed (Death/Black Metal – Gilead Media). Early last year New Mexico group Heretical Sect released one excellent, terrifying EP via Vendetta Records that really caught my fancy. There was something about the presentation, the concept, and, naturally, the music that was just fantastic. I don't like to say shit like this, but I was honestly kind of surprise how under-the-radar the release ended up being. But, under the radar no more. With a debut forthcoming via Gilead Media and a first single this damn good there's really little standing in the way between this album and that gaudy AOTY list you know I have cooking somewhere. Riffs cascading from a hellish heavens, an immense sense of atmosphere that's both suffocating and uplifting, and it's catchy as, if I may, a motherfucker. I can't stop listening to this song, seriously. It's a problem. FFO: Mania, Wayfarer, Vital Spirit.
5. Feed Them Death – "A Subjective Tragedy," from For Our Culpable Dead (Grind/Death – Brucia Records). Generally speaking this is definitely not the best time to be alive, but it sure as hell is a wonderful time to be alive if you love artsy grindcore mixed with death metal and a healthy dose of emotional instability! Wait, maybe there's a connection there…. Nevermind. English one-man insanityfest Feed Them Death are back quickly after dropping an insane album with I, Voidhanger earlier this year. And with the new EP new opportunities present themselves and new avenues of fucking people up, such as that brilliantly weird breakdown that serves as a very welcome sorbet of calm just before another bout of riffs arrives. Lovely, creative stuff, and a must for those who are already enjoying the bands I'm about to mention: FFO: Fawn Limbs, MICO, Napalm Death.
6. Proscription – "I, The Burning Son," from Conduit (Death Metal – Dark Descent Records). This is turning into quite the death-metal-heavy post, but not mentioning this beast of an album would have been a grave mistake. In fact this album is so scary and immense that I had a weird feeling that if I had failed to mention it it would have haunted me through my own TV screen like that girl from The Ring, only with riffs. I really don't know if death-metal-inclined people read this shit, I really don't, maybe the entire readership of this stupid site is made up of lovers of avantgarde weird shit. But if you're reading this and you enjoy music that sears the eyelashes off of your face and that sounds like the embodiment of stuff like lava, mountains, thunder, and death then I think you're going to have to listen to the perfectly named Conduit. What a damn ride. FFO: Kever, Teitanblood, HAR.
7. Vous Autres – "Sans Sèves," from Sel de Pierre (Post-Black Metal – Season of Mist). Another band I was very excited about in 2019 coming with a full-length that's going to kill the field in 20202. This time around it's the excellent French post-black/industrial/sludge dup Vous Autres whose debut Champ du Sang was one of my favorite albums of last year, a wonderful mix of industrial estrangement and black metal passion. Their newest, and their first via SoM, seems to take the more atmospheric, melodic, breathing approach when compared to Champ du Sang's non-stop suffocation and I must say the results are great. Airy, dark, and powerful. FFO: Deafheavem, Alcest, Jesu.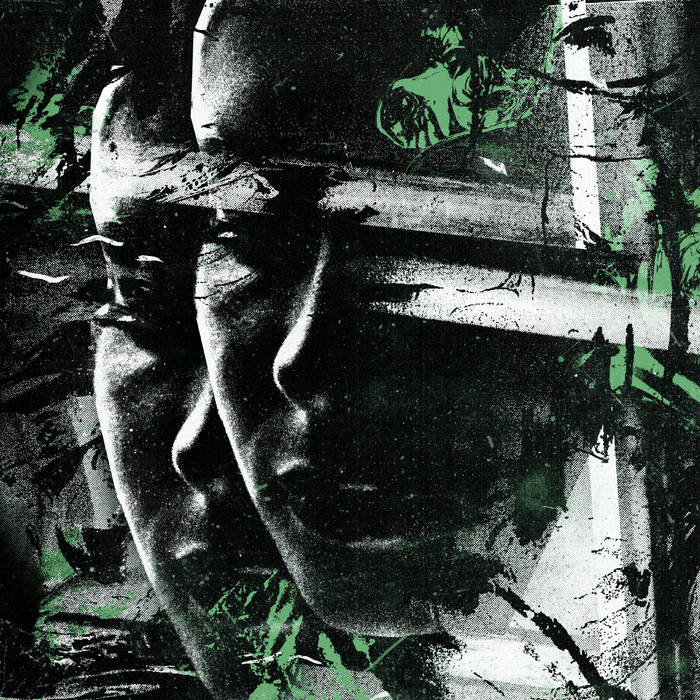 8. Skelethal – "Sidereal Lifespan," from Unveiling The Threshold (Death Metal – Hell's Headbangers). Yup, more death metal and, yup, another band with a standout 2019 release. Their demo from last year was just great, and from the looks of it their second full-length album (the first one coming out in 2017) is going to please many of those seeking for that OSDM feel. Great Autopsy-like drum work (which is the highest compliment I can give about the drums), great quirky riffs and shifting times, and just wonderfully made, recorded, produced, and written death metal. It may not have re-invented the genre and but it performs it better than 99 percent of the field. FFO: Morbid Angel, Undergang, Ascended Dead. That cover, btw, is the great Eliran Cantor channeling some serious Seagrave vibes. Love it.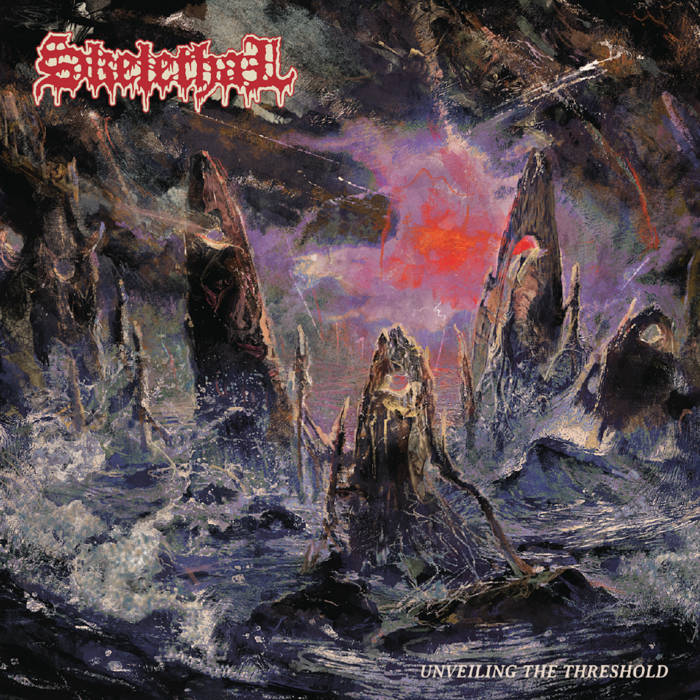 9. Fuck the Facts – "Pleine Noirceur," from Pleine Noirceur (Hardcore – Independent). Could Fuck the Fact's first full-length be the emotional hardcore anthem I have been waiting for all year? Well, judging from the title track it very well may be. The Quebecois grind/hardcore outfit is back with a much more melodic sounding effort, or should I call it "post-hardcore-y"? This obviously doesn't indicate how the rest of the album sounds like, but for what it's worth this is kind of what I need right now so lets go full tear-core. Lovely. FFO: Portrayal of Guilt, Loma Prieta, Ghost Spirit.
FIVE MORE THINGS YOU NEED TO KNOW
ONE – A massive, massive cross-genre compilation of 160 (!) Greek artists and bands has been released with all proceeds going to aiding the refugees at the Moria camp on the Greek island of Lesvos after the camp had recently burned to the ground. An urgent, great cause and a ton of music to boot. There's merch too.
TWO – Chat Pile, one of the best new noise-rock bands out and one that probably transcends that silly tag is going to release their debut full length via The Flenser. A match made in heaven.
THREE – Some of the best grindcore bands on the planet (Cognizant, Thin, Rot, Chepang, Meth Leppard, and more) are going to virtually convene and realistically kick your mouth in a streamed festival called Global Grindcore Alliance. Here's the FB event.
FOUR – The dog is getting better, for those keeping tabs. Now that she's healthy she's just back to being annoying.
FIVE – Rust in Peace, AKA the greatest metal album of all time, turned 30 this week, which is as good a time as any to revisit my short essay about Megadeth.
ONE LAST THING, PROMISE: That so-called "synthwave tribute to Symbolic" sounds nothing like Symbolic, sorry.