NINE SONGS I LIKED THIS WEEK IN LIST FORM SEP 27 – OCT 3 – PLAGUE EDITION #27
The festive note with which I could begin this week's installment would go along the lines of: "This post marks a year since I launched the weekly recommendation thing in English as a kind of experiment." So, happy year to me. What's more noteworthy, if I am to built on said festiveness, is that in that year and despite my world – our world – doing its best to implode I missed only one week, meaning that of the last 52 weeks there have been 51 posts. The less festive note is that this is such a bad day on a what people on the internet refer to as "my personal life." Everyone is healthy and OK, I'm very fortunate that way, but the strain is getting to me and I just don't feel like doing anything, nor am I really sure I have the time. Try to get something new off the ground is exhausting, trying to get a few is borderline insane, and doing so amid living in a dystopian nightmare is inhuman. So, really I didn't feel like doing a normal post. Perhaps a "Best of 2020 So Far" deal or just songs I like. I have a notion, however, that this is going to be just another recommendation post. Because, I don't know, fuck it.
**Putting on promoting face while dying on the inside** In other news, this passing week also featured a new interview with cosmic mind blasters Neptunian Maximalism about the inspirations and musical loves that serve as the base to their incredible sound. Other than that check out all of our past interviews, follow us everywhere (Facebook, Instagram, Spotify), listen to our shitty podcast (YouTube, Spotify, Apple), and check out our amazing compilation albums.
1. Yashira – "Shards of Heaven," from Fail to Be (Math/Hardcore – Good Fight). The first single off of an upcoming second full-length from Jacksonville mathy, grindy, hardcory speeding Corvette of a band Yashira sounds like as if you took the Earth Crisis-style hardcore of the 90s and smashed it with the Botch/TDEP-style mathcore of the 90s, blended it up, sprinkled it with a modern-yet-crushing production and covered it with concrete studded with metal spikes. Super cerebral and calculated but not in a way that takes away from the absolute passion and terror that they produce. Fantastic. FFO: Fawn Limbs, Botch, Car Bomb.
2. Folterkammer – "Die Nänie," from Die Lederpredigt (Gothic Black Metal – Gilead Media). If I had the actual guts to do a "songs that pick me up when I'm dead inside" post there's a good chance I would have included a song off of Cradle of Filth's Dusk and Her Embrace (probably "A Gothic Romance") and maybe a song from Theatre of Tragedy's Velvet Darkness They Fear (probably "And He Falleth"). Luckily the new project by Swiss singer Andromeda Anarchia (what a wonderfully 90s name) and current/former members of Imperial Triumphant excuses me from such a deliberation since their first single is pretty much a bloody stab straight down the middle of both of those classics. Melodramatic, excessive, over-the-top, and absolutely stunning. Can't wait for the rest of this to come out. And if anyone from the band is reading this and would like to stream any part of this I would into it. I know that's "private message" stuff and I really can't be bothered at this point. FFO: Cradle of Filth, Chelsea Wolf, Bethlehem.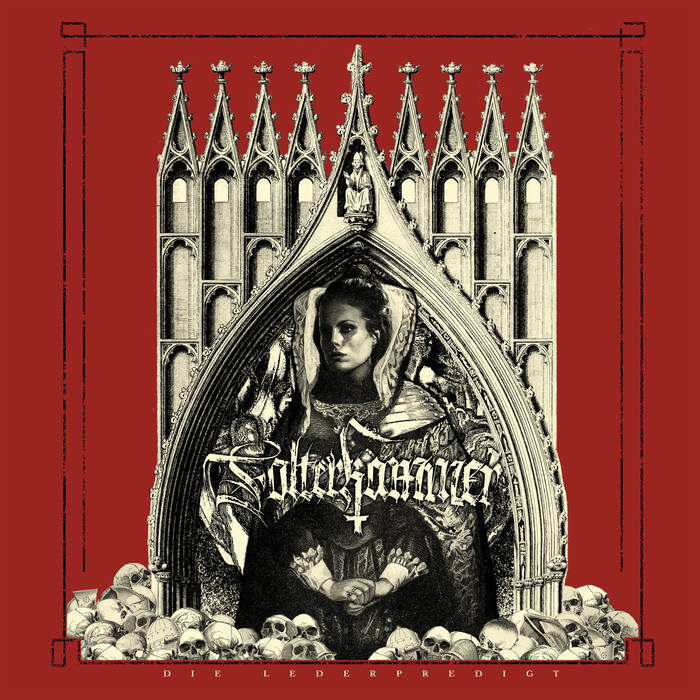 3. Glorious Depravity – "An Ocean of Scabs," from Ageless Violence (Death Metal – Translation Loss Records). Might as well get the whole "supergroup" thing over with: there are a lot of great people from a lot of great metal bands in this project. So there. Now to the intersting part: one of the best death metal songs I've heard all year – aggressive without being tacky, tasteful instrumentation (Chris Grigg is incredible on the drums, and the drums are impeccable recorded), fantastic dynamic feel, and just a perfect song. If the rest of this albums is as good as this song this is the a top death metal album for the year and a very strong AOTY contender. FFO: Artificial Brain, Morbid Angel, Afterbirth.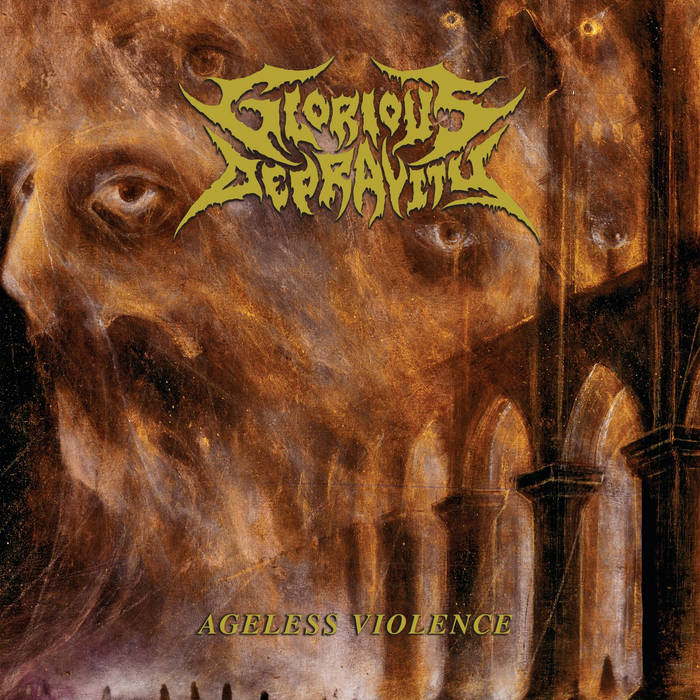 4. Nubivagant – "Wonders of the Invisible World," from Roaring Eye (Black Metal – Amor Fati Productions). I wrote about this project back in April when the first single was released and I remembered vaguely being excited about it but then it was lost in the constant deluge of incoming music and life. Now that it's out I can comfortably say that this, the debut one-man project by Italian drummer Omega/Thorns (Blut aus Nord el al), is one of the best metal albums I've heard all year and is now in my pretty select group of top BM for the year. And one of things I love the most is how airy, laid back it is and the sheer dominance of clean vocals. Speaking as a big The Ruins of Beverast and Urfaust fan I'm all for black metal turning to clean vocals all the way. Let's make it happen. FFO: Urfaust, Turia, Silver Knife.
5. Soil of Ignorance – "Contagion," from Stop the Madness (Grindcore – Independent). Some of the first grindcore I've heard in quite some time comes from Quebecois group Soil of Ignorance. Blistering, hyper aggressive, and smart as all hell. Another one that's probably going to end up on my ridiculous year-end "list." FFO: WORLD, Cloud Rat, Meth Leppard.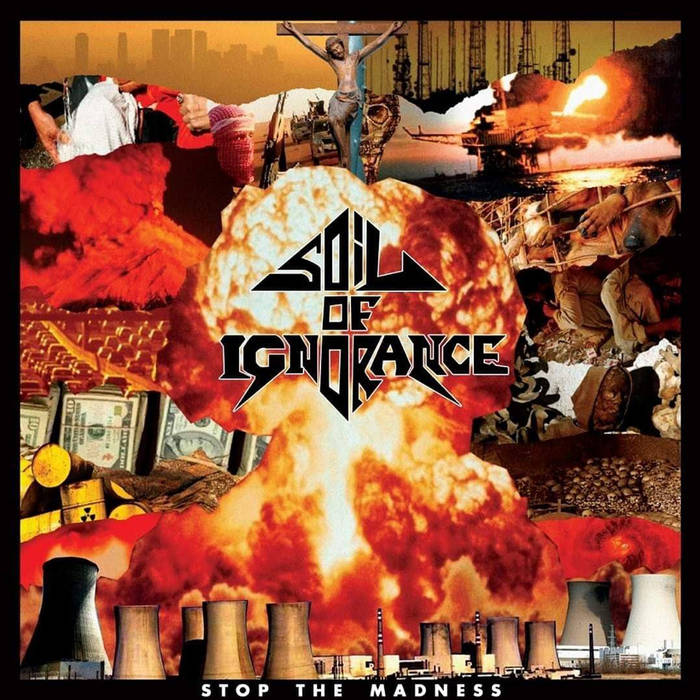 6. Lamp of Murmuur – "Heir Of Ecliptical Romanticism," from Heir of Ecliptical Romanticism (Black Metal – Death Kvlt Productions). So here's a mouthful: probably the biggest raw black metal release right now or at least the most anticipated. Which, on the face of it, should be a complete contradiction in terms – anticipation and "bigness" are for the, well, big bands not for some niche, esoteric brand of underground black metal. But in that contradiction we find the source of Lamp of Murmuur's power – a flashy, accessible, catchy, and indulgent brand of raw, lo-fi black metal. The only group that I can even think of as residing in this category is probably Departure Chandelier, even though this year's Kommodus album fits too. Still thinking about how I rate this release when compared to the demos but this song is a definite highlight – dynamic, emotional, tender, and huge, like a black metal Van Halen cover of My Bloody Valentine. One of the absolute best songs of the year. Check out our recent interview with the LoM here. FFO: Departure Chandelier, Moulin Banal, Revenant Marquis.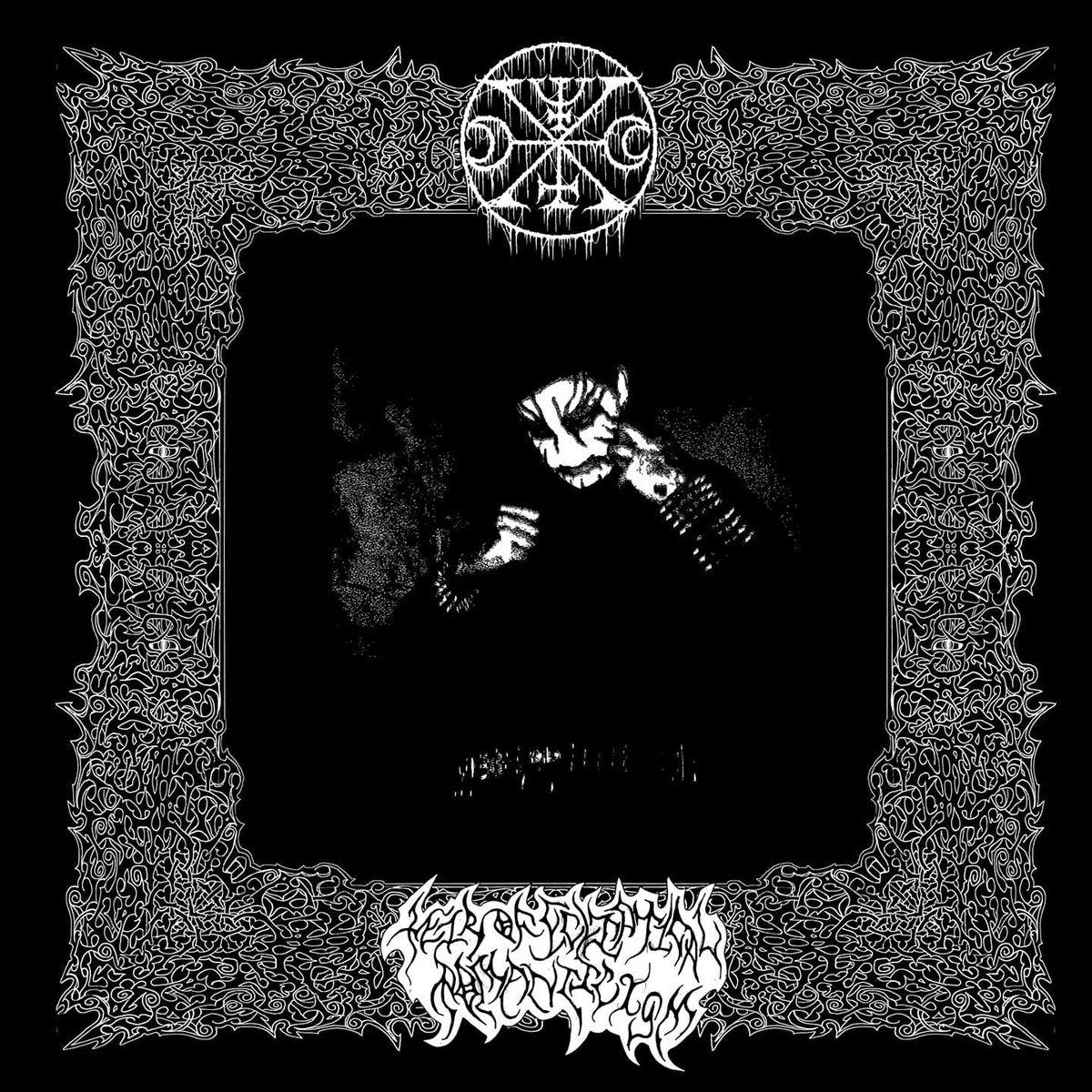 7. Andarta – "Weapon," from Andarta (Noise Rock – Raash Records). Yet another unique release from a singularly unique noise/hardcore/metal scene coming out of Jerusalem (of all places). A drum-bass-vocals trio that hovers in that thick, heavy, and noisy space between acts such as Jesus Lizard, Bolt Thrower, Melvins, and Shellac only with much, much more restraint and atmosphere. It's as if 90 percent of the record feels like someone very angry and potentially very violent holding back and just stewing on the inside. Fascinating stuff and without a shadow of a doubt the best album cover I have seen in a very long time. FFO: Jesus Lizard, Big Black, Unwound.
8. Skáphe – "XIII – The Shrill Cracks and Moan," from Skáphe³ (Black Metal – Mystiskaos). I'm not going to sit here and pretend that a new album by one of my favorite contemporary black metal groups, and the subject of an Albums of the Decade interview, is just another release for me. Since first appearing on the scene Skáphe has consistently produced some of the best, most forward-thinking dissonant black metal in the world, imbuing the, shall we say, traditional take on dissonance with a psychedelic, almost progressive feel and, most importantly, an uncanny knack for producing human-sounding music in an era where most bands vie for boring inhumanity. This most recent release shows them progressive even further afield with complex songs and riffs and a most welcomed emphasis on clean vocals (again, I'm a fan). With dissonance being the buzzword for black metal in recent years it really is nice to see what true artists do with that tool, which is to use it for their own design as opposed to follow it like a blueprint. FFO: Wormlust, Sinmara, Misþyrming.
9. Pharaoh Overlord – "Without Song All Will Perish," from 6 (Krautrock/Post-Rock – Rocket Recordings). So much good stuff has come out this week, including the newest from Serpent Column and Sumac, but I had to take a dive into the cosmic nightmare that is the newest from Finnish legends and overlords. Made up of Circle members, and already putting some of the best, grooviest and most disorienting music around, the good people at PO went a step further this time around, passing over vocal duties to Aaron Turner, a longtime fan and bandmate (in both Dekathlon and Split Cranium, the latter of which had a song in our most recent compilation). The result is, quite frankly, staggering, with the gap between PO's spacey atmospherics and Turner's earthy growls creating nothing short of electricity. And, as if to come full Circle (yeah, I went there) with the introduction to this post, PO's previous album, 5, was featured in the first installment of this weekly recommendation series, almost exactly one year ago. FFO: Dark Buddha Rising, Circle, Neptunian Maximalism.
FIVE MORE THINGS YOU NEED TO KNOW
ONE – Tim Heidecker, of Tim and Eric fame and a pretty great musician in his own right released a new, trippy album and it's pretty great.
TWO – As noted above, the new Lamp of Murmuur came out this week, with all physical versions selling out in literally 20 minutes. However the band says represses of everything are coming, so hang in there.
THREE – New Enslaved is out. I need more time, so expect more on this next week, but seems pretty great. As usual.
FOUR – We're in our second lockdown as of now, and being with my kids is, as always, the light of my life. But I'm exhausted every day, all day. Don't know how much of this I can sustain.
FIVE – Nocturnus' The Key turned 30 this week, which is a great excuse to return to an album that is from the literal future.
ONE LAST THING, PROMISE: Keeping in line with the "insanely talented Finnish musicians doing freaky shit" of earlier in this post (Circle/Pharaoh Overlord) check out Oranssi Pazuzu's Jun-His's new 9-minute techno jam. Yup.