NINE SONGS I LIKED THIS WEEK IN LIST FORM OCT 4 – OCT 10 – PLAGUE EDITION #28
Here we are again, standing on the precipice of it all, wondering how it is the world got so bad so fast and also why is it that online recipes are 9,000-word fairy tales before they get to the actual method and ingredients of the recipe. Make sure to check out our most recent The War Inside My Head interview with fantastic neo-classical/folk ensemble Forêt Endormie (members of Falls of Rauros, Dreadnought) and be sure to follow us wherever we may roam (Facebook, Instagram, Spotify), to listen to our shitty podcast (YouTube, Spotify, Apple), and to check out our amazing compilation albums. Bye
1. Volanus – "Týndur í Reykjavík," from Röð slæmra ákvarðana (Black Metal – Mystiskaos). Keeping it as real as one may keep it, I wasn't looking forward for the new Volanus as much as I was the two other releases that dropped via Mystiskaos last week – Skáphe and Serpent Column. However it would seem, despite that, that I have been listening to this weird little EP more than those two combined. There's something very elusive about the music here – it's undoubtedly playing within the black metal generic framework and yet there's something that feels almost "poppy" about it. It's catchy, emotional, kind of "indie" in a weird Smashing Pumpkins way. Dunno. But there's something about this release that makes it very, very special. Magical. FFO: Fen, Panopticon, Yellow Eyes.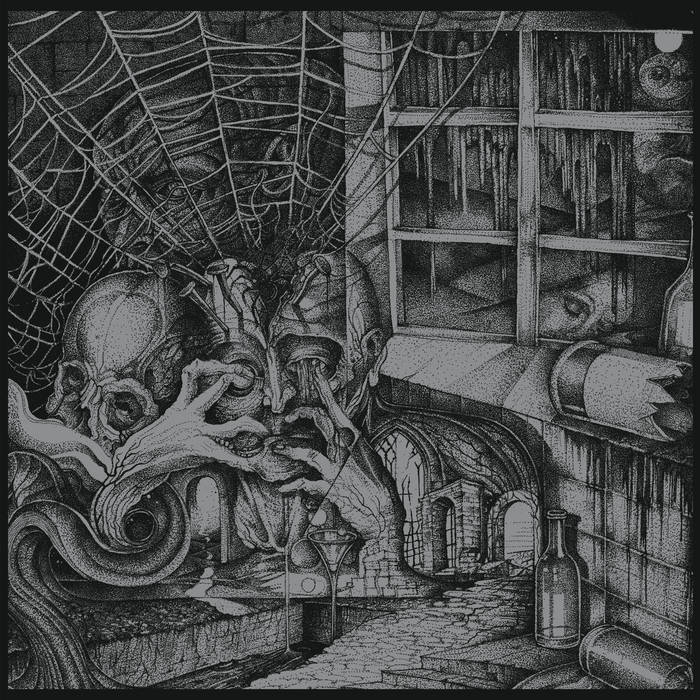 2. Dark Buddha Rising – "Sunyaga," from Mathreyata (Psychedelic Doom – Svart Records). Staying in the upper reaches of Europe we sail mildly due east where Finnish trace-inducers Dark Buddha Rising have unleashed the first "single" from their upcoming seventh full length, and the first in a while. Imagine being strangled by Boris while winter winds are blowing, that's kind of how this makes me feel – claustrophobic and happy. FFO: Boris, Earth, Saturnalia Tempe.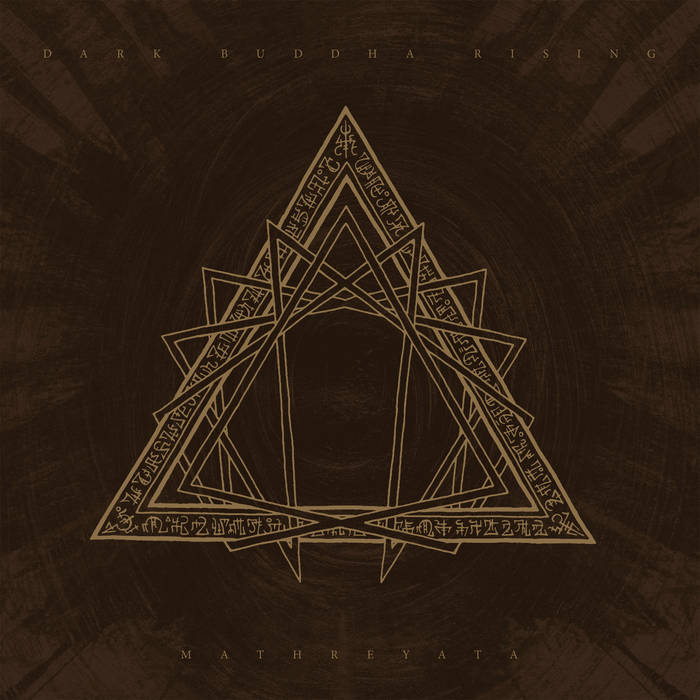 3. Wharflurch – "Sealing The Bore," from Shitslime (Death Metal – Noxious Ruin). Well, all that stunning music was, you know, stunning and all that but not it is time to go Medieval on our own asses with this latest demo from Florida swamp crew Wharflurch. I don't know if "smart dumb metal" is a thing, I know it is for me, and this has to be some of the smartest dumb shit ever. Always dynamic, always shifting from full blast semi-grind to doom-death reveries, and, here's the kicker, both performing those sections well and executing those transitions perfectly. Brilliant stuff, really. FFO: Malignant Altar, Undeath, Mortiferum.
4. Radicalizer – "Civil War II: Nuclear Boogaloo," from Superspreader (Death Metal/Doom – Independent). Well, from Flrodia up to Iowa and wow what a wonderful surprise. The first demo of Radicalizer a (I think) death metal band with connections to Iowa's Blizzard at Sea, which I am now going to check out intensely. I don't even know how to describe this – somewhere between the kind of atmosphere you'd find on a post-metal or doom album only with very strong brutal death metal vibes. Such a unique, arresting combination and executed so well already on their first demo. Special stuff. FFO: Wormed, Cattle Decapitation, Indian.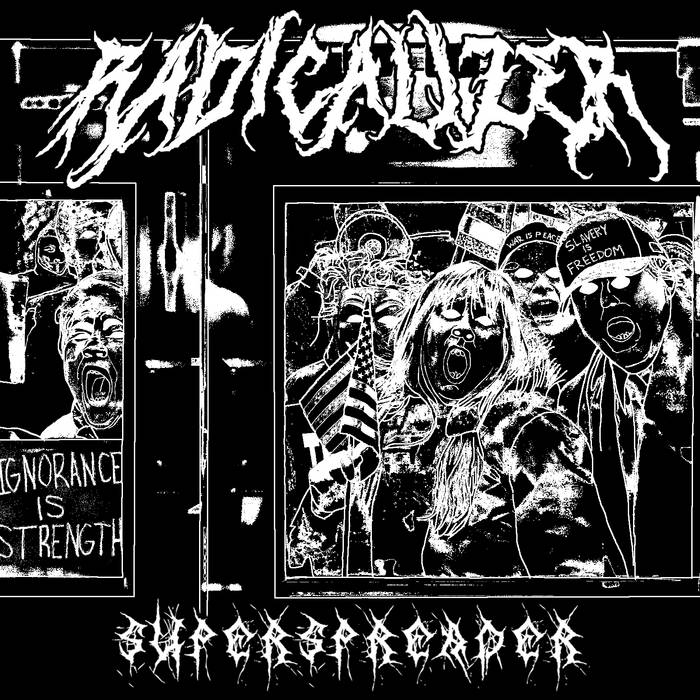 5. Tempestarii – "Our Spears Point to the Heavens," from Chaos at Feast (Black Metal – Independent). I mean, come one. Who among you talented people just happened to throw together some of my favorite little black metal fascinations and bundled it up into a perfect marriage of dissonance, atmosphere, emotion, and dynamism? Was it you there? Who knows, but this song has been a high point of my week all week long and if you're a fan of soaring, ugly, beautifully made black metal and you miss on this then you are a stupid person. FFO: Blut aus Nord, Drastus, Weigedood.
6. Throth – "Paranoid Stupid Dumb Old Fucks," from Deep Time (Shoegaze – Independent). Such a strange little thing, this. Can't really place my finger on what it is that I like about it, but I have a feeling it has to do with a kind of hovering between the three poles of My Bloody Valentine, True Widow, and Jesu, if that makes sense. And not by way of trying to be any of of those acts, I actually suspect the person/s behind this project are much more into expressing their own unique selves, just my way of receiving it, I guess. And it's gorgeous, misty, and obviously heart felt, which is quite rare but also another reason to link it to those other great artists I just mentioned. Beautiful, sad, and highly recommended. FFO: Jesu, True Widow, Spotlights.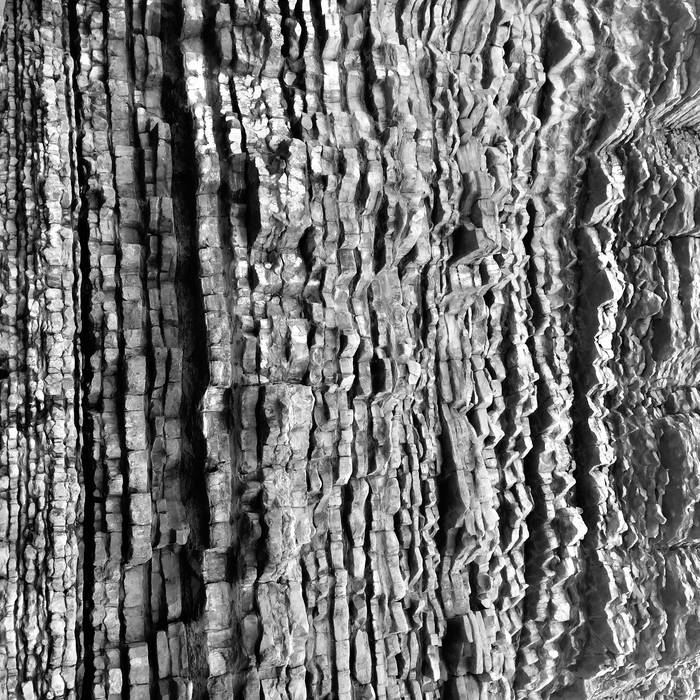 7. Moulin Banal – "De Misère & D'Engelures," from De Misère & D'Engelures (Black Metal – Forbidden Sonority). Moulin Banal's 2019 EP was a definite highlight for me when it came out, belting out a very aggressive, seemingly crude version of atmospheric black metal that just immediately clicked with me. Well, it seems that the boys have stayed busy, with band members releasing one of the best death metal albums of the year via Shezmu and now also about to release MB's debut full length. Everything that was fetching about the EP is still here, with a nice added stress on dynamics without relinquishing that chaos in a bottle that was such a great part of their sound. Beautiful. FFO: Lamp of Murmuur, Departure Chandelier, Ungfell.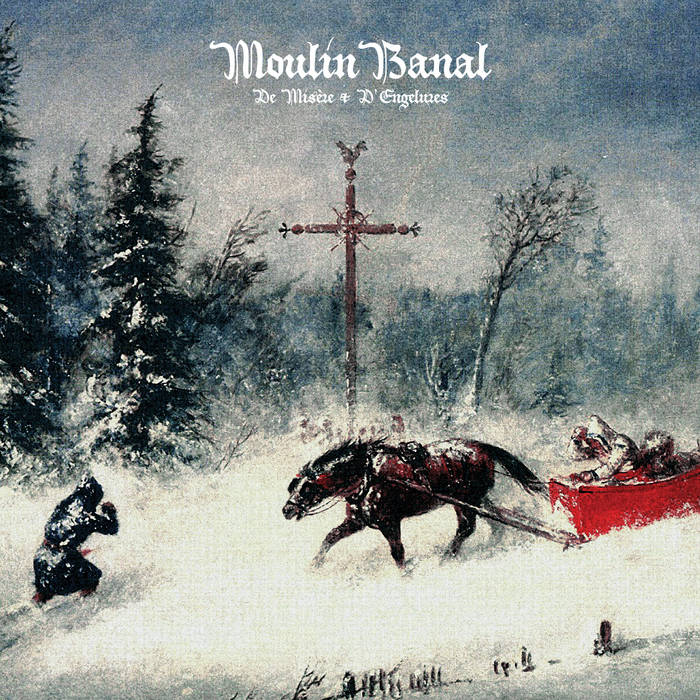 8. Thirdface – "Grasping at the Root" (Hardcore – Independent). And now for that bright, lemony, acidic palette cleanser we all desperately needed at this point via the newest single from the excellent people at Tennessee's Thirdface. West Coast-sounding hardcore a-la Germs or X steeped in some kind of gothy (?) sauce that makes everything sound as angry as it is, ah, sad? Anyhow, whatever it is about it's infectious as all hell. Looking forward for a full-length release from them. FFO: Portrayal of Guilt, Secret Shame, Frail Body.
9. Demvr – "Unfettered," from Revolt of the Angels (Black Metal/Doom – Depressive Illusions Records). As is the case with every week, the pressure mounts as I reach my final choice since it usually means weeding out about 3-4 other songs that I'm almost sure about. And usually what happens is that the weird one out wins the day and that's the case here as well. A delightful mix of a bunch a undelightful things – horror-movie keyboards, mathcore spurts of warped time, gloomy death doom, and erratic black metal all converge in this one song. And what do you know, it works out beautifully. Such a unique little release and another shout out to the delightful Sonia for bringing the goods, once again, with her great recommendations. FFO: The Ruins of Beverast, Type O Negative, My Dying Bride.
FIVE MORE THINGS YOU NEED TO KNOW
ONE – Nasum will be releasing a DVD of their final show in in 2012 via Selfmadegod. You can see and hear "Shadows" from that gig, which was uploaded a few years back, but just to give a sense of the quality of the new release.
TWO – Death metal phenomenon Undeath have announced a streaming release show for their upcoming debut full length Lesions of a Different Kind. Info here.
THREE – Ghostbusters-themed death/thrash? Don't mind if I do.
FOUR – Third week of second lockdown over here, and it's beginning to take its toll. At least the dog is back to her old annoying and healthy self.
FIVE – Brazilian grindcore act Test and fellow Brazilian post-everything act Deafkids have released a recording of their joint 2017 show in Sao Paulo. Pretty great.
ONE LAST THING, PROMISE: Spanish folk project Sangre de Muerdago have released a new single off of their new album featuring the great Steve von Till. Check it out here and check our recent interview with him about Through Silver in Blood here.