NINE SONGS I LIKED THIS WEEK IN LIST FORM OCT 11 – OCT 16 – PLAGUE EDITION #29
I had a nice enlightening, enriching talk with an artist I respect about how I wrote this book (might get published, who knows) about how the end of the world is just another event with a beginning, a middle, and an end, and how I linked that concept of time and narrative that serves as that part of Jewish culture I am perhaps most drawn to as a mostly secular person. And that is the continuous tradition of writing and commenting – when all you do is write and comment on past writing, even as the world ends, then the world ending is just one other event to be reckoned with, not the actual end of everything. I guess this came to mind because I keep opening these poses with a glib "while everyone's world is ending" and so I thought I would actually say that even if it is ending there's another world coming. Whatever that means.
In less philosophical news, or, philosophical but in a different way this week saw the publication of a very special new interview I conducted with a personal hero, Helmet's Page Hamilton, as part of our new Pillars interview series. It was a real dream come true and a great opportunity to nerd out about music with the biggest music nerd around. You can read it here, and the rest of that series here. Other than that, keep safe, don't stop writing and creating because otherwise we all die, follow us wherever we may roam (Facebook, Instagram, Spotify), to listen to our shitty podcast (YouTube, Spotify, Apple), and to check out our amazing compilation albums. On to the music.
1. Arkheron Thodol – "Animist Elixir," Rituals of the Sovereign Heart (Black Metal – Naturmacht Productions). Johnny-Come-Lately AOTY candidate here, and if you think that's hyperbole then a) You're right, it's in the website's damn tagline and b) Take a listen. Immaculate, superbly written, expertly produced/mixed, and incredibly orchestrated and arranged atmospheric semi-Cascadian black metal that should feel like a soft, loving arrow straight to the jugular of any lover of the Northern-U.S.A. brand of post-Bergtatt black metal. Angels playing the devil's music, doesn't get any better than this. FFO: Wolves in the Throne Room, Panopticon, Fen.
2. Zurg – "Lightning Warfare," from Red Storm (Black Metal – Independent). Fascinating demo from a new Arizona-based black metal trio, another in a recent mini-wave of indiginous-themed BM bands. This sounds raw, as a demo should, but it's that rare case where the primitively-mixed ends result only serves to increase the natural tension and aggressiveness of the music itself. And for music as seemingly direct and raw as this there's a surprising d-beat/punk and catchiness that really sets it apart from most banal raw black metal. Good shit. FFO: Svpremacist, Invocation Spells, Concrete Winds.
3. Altar of Gore – "Black Stone Urn," from Obscure and Obscene Gods (Death Metal – Nameless Grave Records). I'll be honest, I saw this album pop up in my Bandcamp searches earlier this year, gave it a short listen and just moved on. Now it reappeared thanks to it getting the CD treatment and I gave it another shot. I have not stopped listening to it since. Death metal that feels like a slap to the face with a disgusting, worn-out leather glove. But here's the real deal here, ladies and gets: this is by far one of the best drumming displays I have heard all year and a masterclass in tasteful, jazzy (I SAID IT) blastbeating. Just immense, immense drumming that lifts what is already a great death metal album to the fucking stratosphere. Feed your drummers, people, it's worth it. FFO: Malignant Altar, Vomit Forth, Necrot.
4. Shaidar Logoth – "Consume Pieces of God," from Chapter III: The Void God (Black Metal – House of Wolf and Crow). I don't often "do" black metal that seems to me too straight up or orthodox, I feel like that's been done and done well and I don't need to hear it, just like I don't to hear a Slayer-copy band and so on. But if you do straight-up, neck-break black metal and you a) do it extremely well (which is hard) and pepper it with just enough dynamics and twists and turns to keep me interested then I'm sold. And that's a pretty good description of the new EP from Minnesota duo Shaidar Logoth, featuring the magnificent throat of Adam Clemans (Wolvhammer, Skeletonwitch and bunch of other bands) and the arms and legs (very strong ones at that) of Steven Henningsgard. It's aggressive as all fuck, it's Norwegian as all fuck, but it's got impeccable execution and the ability to know when to lay off and/or shift on its side. FFO: Djevel, Tsujder, Immortal.
5. Ceremonial Bloodbath – "Primitive," from The Tides of Blood (Death-Doom – Sentient Ruin Laboratories). I guess that if you're read the name of the band, the song's title and the album title there's a pretty good chance you're going to like this song. But the outpouring of water-based blood metaphors is only half the deal here, since this song is just so clever. it pummels you when it needs to, it dooms you down when necessary, and proceeds to fuck you up entirely by the end. Always shifting, always interesting, and just great. SR is proving to be quite the excellent-death-doom breeding ground these days. FFO: Kever, Vastum, Blood Incantation.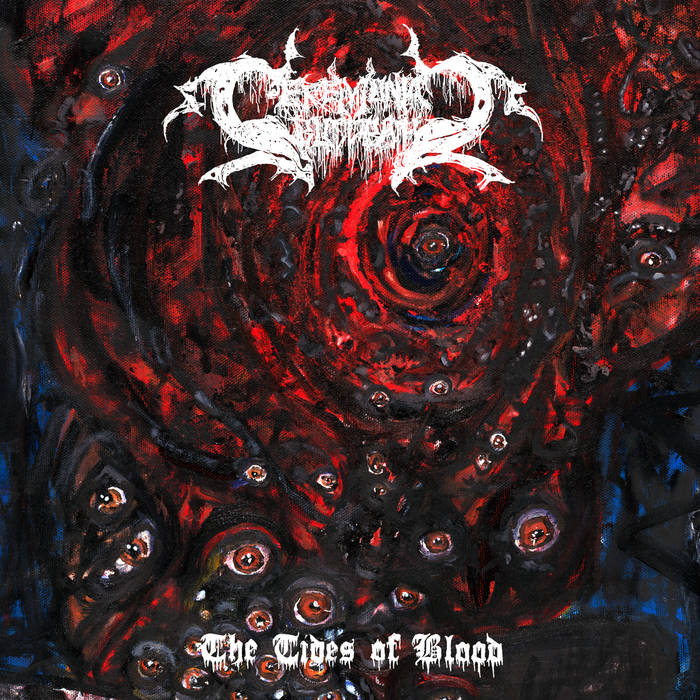 6. Apparition – "Soul Secretion," from Granular Transformation (Death Metal – Profound Lore Records). Well, isn't this turning out to be quite the death-metal post? What are you going to do, though? When the shit is this good, what on god's black earth are you gonna do? And when I say "shit" I am referring to some excellent riffing, mood, drama and just overall sound with this debut EP from L.A. death quartet Apparition. Excellent death meta, like a celestial coupling of Vastum and Necrot. FFO: Vastum, Necrot, Phrenelith.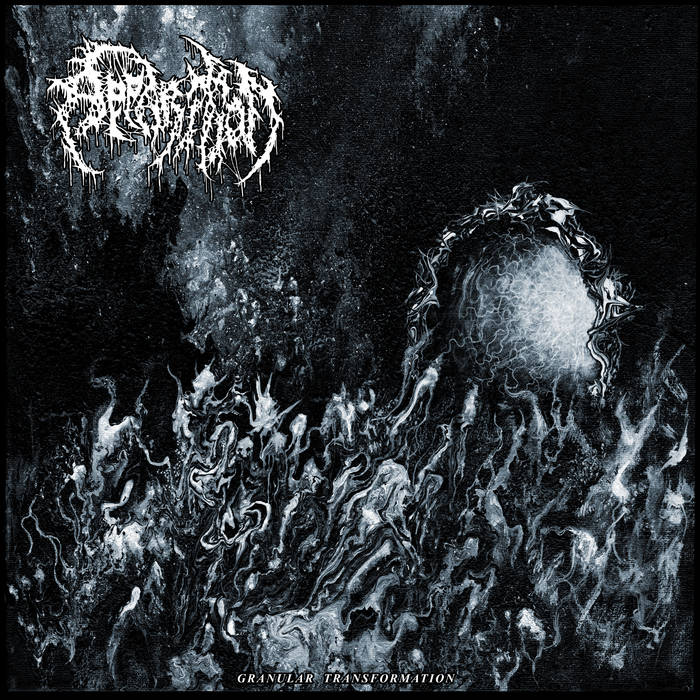 7. Fembots – "Mars in Gemini," from EP (Grind/Noise-Rock – Independent). Imagine taking a pleasant trip down the beach. You're having a great time, looking deeply into your loved one's eyes, their hair is fluttering in the light breeze. Everything is perfect. And then one of those freaky Japanese sex-crazed octopuses rise from the sea foam, swallow you whole without killing you, leaving you die of starvation as you're slowly digested by the sea beast. That's a pretty good summation of this surprise EP from Tel Aviv's Fembots (formerly Suckinim Baenaim), a giddy mixture of grindcore, pop, math-whatever, and an overall – and really well done – silliness. Great shit. Do more. FFO: Endon, Chepang, Fluoride.
8. Black Wing – "Bollywood Apologetics," from No Moon (Synth/Dark Wave – The Flenser). Dan Barrett, one half of the sad-happy duo Have a Nice Life, has become a kind of empire of melancholy in the past decade or so, releasing some of the finest music for not-so-fine life moments via HANL as well as his acoustic project Giles Corey and his synt project Black Wing. As he discussed in my interview with him last year, the point of these projects was finding a way to maximize creativity through limitations – no electric anything on one project, only electric everythings on the other. Black Wing was already a marvelous project, and this first single from an upcoming second album is just stunning. Which leads me to say, given HANL's most recent album, that perhaps this more-via-less attitude would serve to benefit the mothership as well. Just a thought. FFO: Drab Majesty, Giles Corey, Have a Nice Life, Planning for Burial.
9. Siderean – "Eolith," from Sidereal Evolution (Death Metal – Edged Circle Productions). Teleport, the brilliant Slovenian band, was a rare example of what could be "thinking man's thrash," lumping strands of progressive and avant-garde tendencies with a cosmic mode of thrash. Their demos were all great, but the 2018 The Expansion was really something else and one of my favorite releases of that year. Earlier this year Teleport announced a name and, to an extent, style change, shifting to a more prog-death iteration named Siderean, with the first demo coming out just now via Edged Circle. The good news: a dream release for lovers of expansive, cosmic death metal, a la Cosmic Putrefaction, Haunter, or, in the thrashier sense, Vektor. The bad news: The are no bad news. Get on this, now. FFO: Haunter, Cosmic Putrefaction, Athiest.
FIVE MORE THINGS YOU NEED TO KNOW
ONE – Mathcore legends The Locust are releasing their Peel Sessions on vinyl, get it here.
TWO – New slam/brutal death metal project Edenic Past featuring Nick McMaster and Colin Martson (Krallice) and Paulo Henri Paguntalan (Encenathrakh) released a brilliantly gross debut album.
THREE – Nothing announced an album release show featuring Full of Hell October 29. Check it out here.
FOUR – Life goes on through the chaos that is the world right now but sometimes if feels like holding my breath underwater. Not sure I can take that much more but then again there's no real choice.
FIVE – I didn't mention the new Wayfarer just because that album was already featured in a past episode but, please, listen to it. It's magnificent.
ONE LAST THING, PROMISE: Yeah, I interviewed Page Hamilton. Just making sure that's very clear. Crystal.