NINE SONGS I LIKED THIS WEEK IN LIST FORM OCT 17 – OCT 24 – PLAGUE EDITION #30
Happy 30th week of the world spinning wider and wider in the widening gyre. And among the many catastrophes plaguing our diseased world this week sees another known plague – bands release music that is way too good given that I'm knee-deep in the bloody mess that is preparing my year-end list. So, fuck you bands for making great music, fuck you all to hell. This week, on a more positive note, also saw our latest stream+interview, this time sharing a new song off of the wonderful new album by The Sombre, the death-doom project spearheaded by infallible, inexhaustible genius-man Maurice de Jong (Gnaw Their Tongues, Cloak of Altering, and so on).
Other than that more is to come via our multiple interview projects and other cool shit and so if you'd like to keep abreast of the latest, most pressing developments follow us wherever we may roam (Facebook, Instagram, Spotify), to listen to our shitty podcast (YouTube, Spotify, Apple), and to check out our amazing compilation albums. On to the music.
1. Void Paradigm – "Ultimate Pulsation," from Ultime Pulsation | Demain Brûle (Black Metal – Avantgarde Music). Remember me cussing out bands that were releasing albums that were fucking up my year-end list? Well this one here is a prime example. Emotive, open-ended, organic-feeling, experimental black metal that feels smart, clever and dynamic without losing focus or sacrificing mood and flow. Just a stunning couple of long-running tracks that do somehow feel like a complete work. Fantastic. FFO: Nero de Marte, Oranssi Pazuzu, Ba'a.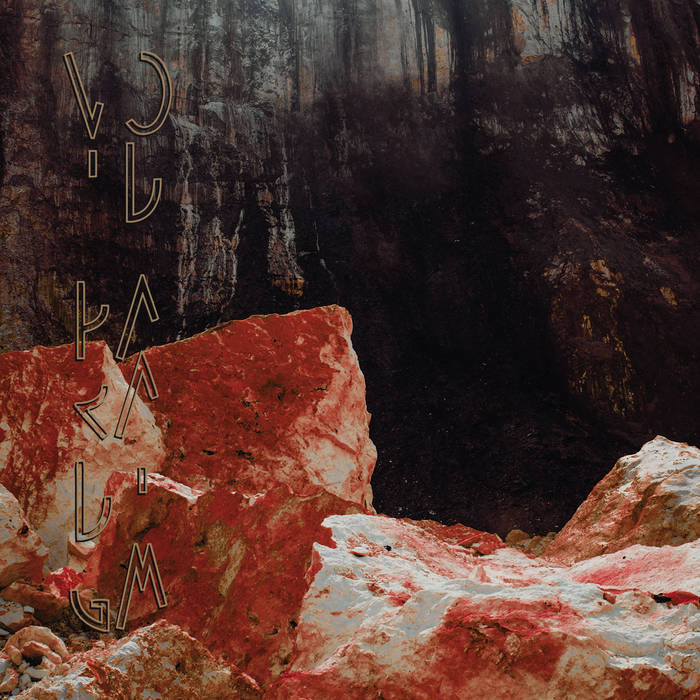 2. Undeath – "Entranced by the Pendulum," from Lesions of a Different Kind (Death Metal – Prosthetic Records). One of the perks of following a band since a demo or anykind of start is that you work up a great deal of anticipation for when they make a grand-debut type thing. That's the case currently with Chat Pile and how freakin' excited I am to hear their official debut and that's entirely the case with Rochester's Undeath, which had been churning out sick demo after sick demo last year. Now that the debut full-length here it's very easy to see that a) as great as they already were it's amazing how a greater focus and better production brings out their unique, almost progressive aspects ever more and b) as far as riffy OSDM goes, you're not going to hear a better album this year. FFO: Incantation, Vastum, Fetid.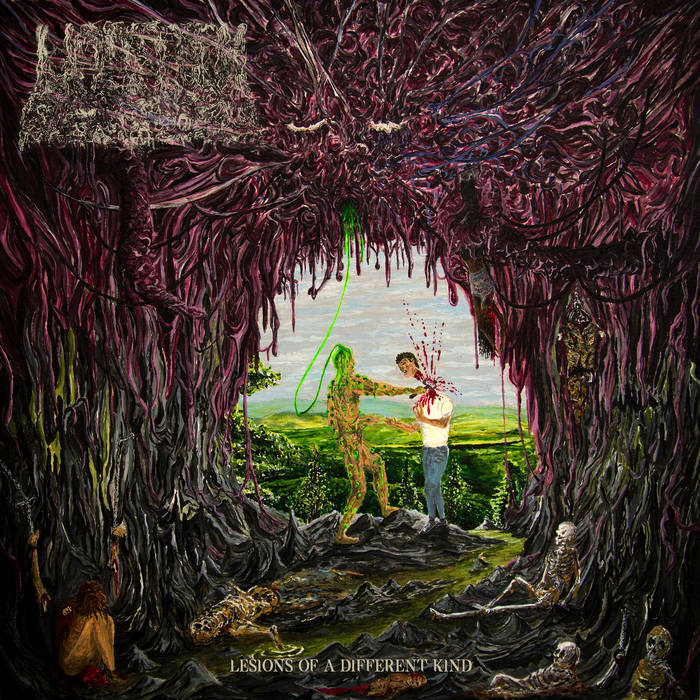 3. StarGazer – "The Occidental Scourge," from Psychic Secretions (Death/Black – Nuclear War Now!). Australian death metal veterans Cauldron Black Ram released one of the most unique-sounding death metal albums of recent memory, and an album that really stuck in my mind. So there's little to no surprise when the black metal step-sister of that great band, StarGazer also opted to release an album (following a similar break, give or take) and that, at least judging from the first single, it too is going to damage some minds in the near future. Twisty, dark, aggressive, and yet Athiest-y in that progressive/quirky/fretless-bass kind of way and pretty fantastic. FFO: Negative Plane, Vassafor, Sacriphyx.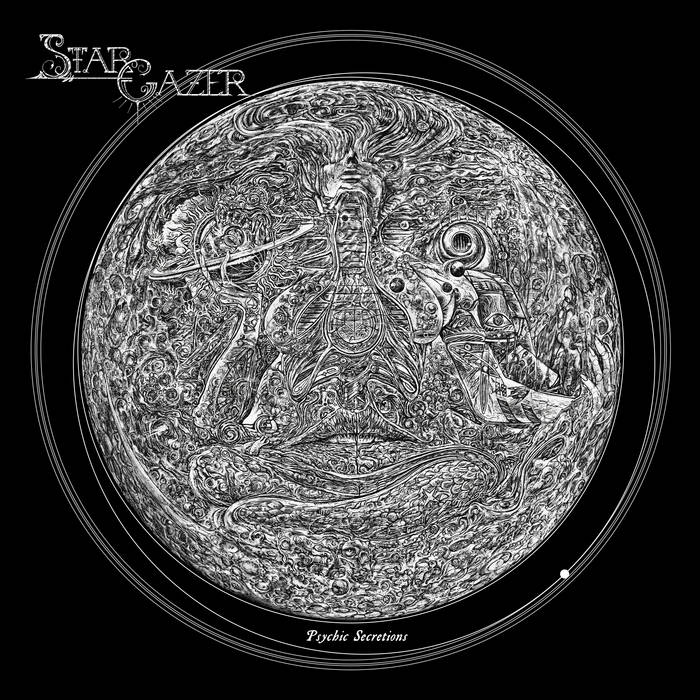 4. Wake – "Disparity and Chaos," from Confluence (Grind/Post-Metal – Independent). I love Wake. I love their music, I like how they go about doing their business, and I love that they record with Dave Otero since really anyone not recording with Dave Otero is making a huge mistake. I loved their last two albums, the most recent one, Devouring Ruin has been perched quite high on my AOTY list for the entire year pretty much. Confluence feeds on the growth that that album displayed, away from a more grind-based sound to some made-up category they're mining for themselves (post-grind?) and expands on that development even further. The result is pretty spectacular and one that actually makes me wish they would just go ahead and release another full length. Like, now. FFO: Cloud Rat, Converge, Immortal Bird.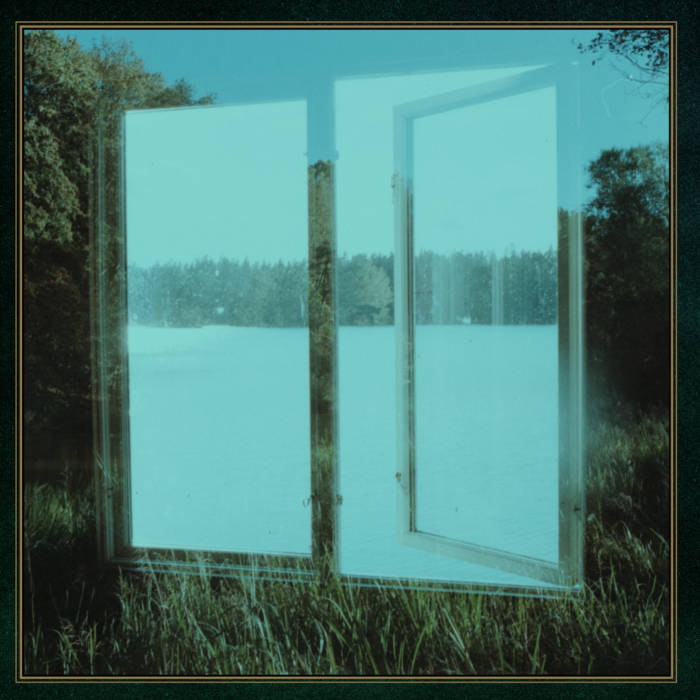 5. Iskandr – "Gelderse Poort," from Gelderse Poort (Black Metal – Eisenwald). Two years after the fantastica Euprosopon Dutch black metal project is back with a stunning, stunning, stunning new EP, which just continues the incredible part of artistic excellence initiated by the Haeresis Noviomagi circle of artists. Emotional aggression and vulnerability at its very finest, which, I should say, is one of the reasons that specific scene is make a name of itself in the global underground these days. It should be hard to held melancholy, darkness, and aggression with the almost "bright" dynamics of songs such as "Gelderse Poor" but there goes Iskandr making it look effortless. Perfect. FFO: Turia, Drastus, Solar Temple.
6. Gruzja – "Tragedia w kraju magnolii," from Konflikt (Black Metal – Devoted Art Propaganda). As as huge fan of Odraza's 2014 masterpiece Esperalem tkane I felt like the lack of any followup for that singular album created a deep, dark void in my life where all that idiosyncratic, melodrama had gone. The appearance of Gruzja on the scene last year cured quite a bit of that hurt and, with Odraza's more Totenmesse-esque dirction with their eventual follow up released earlier this year, has officially become my main supplier of manic, exciting black metal. That trend continues with this fine split with Neon Scaffold. Blazing, fearless, emotionally abrasive art of the highest order. FFO: Odraza, Furia, Biesy.
7. Agonanist – "Paroxysms of Ambivalence," from The Cynicism of Solitude (Black Metal – Transylvanian Tapes). I don't often copy the adjectives used in press releases and Bandcamp descriptions but boy is "dreary atmospheric black metal" appropriate here. The debut by Bay Area black metal project Agonanist weaves dour melancholy, a flair for twisting, dissonant melodic lines, and a nice dash of chaos to create a beautifully unique, melancholy sound that corresponds with the tradition of (what sounds like) depressive one-metal black metal. Unhinged and pretty. FFO: Xasthur, I Shalt Become, Nortt.
8. Haapoja – "Mullan Keskeltä," from Mullan Keskeltä (Black Metal – Nerve Altar). A very unique somewhat older release that I just happened to stumble upon while doing my periodic run through the Bandcamp of Nerve Altar, one of the best grindcore labels out there. There I am, going about my blastbeat business, and lo and behold and have we here but not grindcore or any kind of grindcore but aggressive, atemospheric, and somwhat hardcory Finnish black metal. And while it seems the band as been at it for a while, this being their sophomore release with the previous album coming in 2013, I have personally never heard of them and am, personally, very happy I did. Kind of feels like what Cult of Luna would sound like had they been a dissonant black metal band. Pretty great stuff. FFO: Deathspell Omega, Ulcerate, Cult of Luna.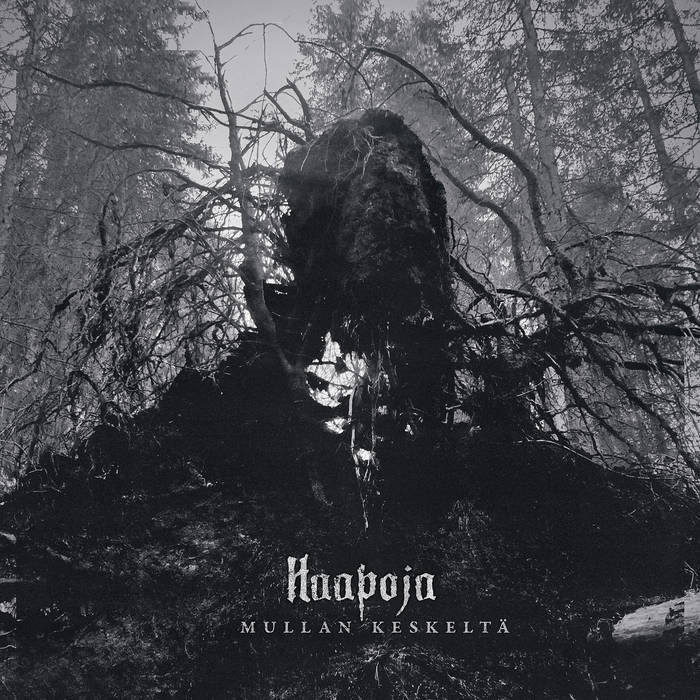 9. Chamber – "In Cleansing Fire," from Cost of Sacrifice (Math/Metalcore – Pure Noise Records). I don't dip my toes into the metalcore pool as often since I feel like some of unhinged, unexpected energy of some math/metalcore classics was soon replaced by a repetitive, emotionless cliche and because it often sounds too "clean." If that makes sense. And I guess I'm not all the way sure what I feel about recommending this right here but it caught my ear, sounds tight as all fuck, and I just needed a break from all that bleak black metal. So, here we are – dynamic, crazed, clean, but not too much for my liking, and pretty cool. FFO: Frontierer, The Dillinger Escape Plan, End.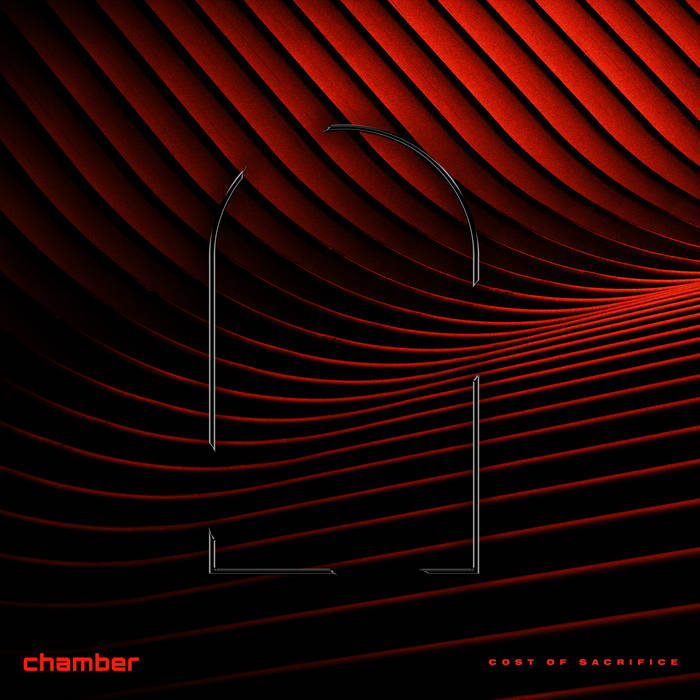 FIVE MORE THINGS YOU NEED TO KNOW
ONE – Negativa, the brilliant Spanish one-man black metal project, has released a new EP on tape. If ya'll sell it out they'll post it on streaming services as well, so – buy up.
TWO – Wiegedood have reportedly completed work on an upcoming full length. Easily one of the seriously overlooked blackgaze bands out there. Excited.
THREE – Spectral Voice have released a compilation of their demos, get it at Dark Descent and Extremely Rotten.
FOUR – I'm so tired. So tired from being stressed out all of the time, from life being so fucking, whatever, life-like, from parenting, from personing, just tired.
FIVE – Screamo/grindcore band Louise Cyphre has recently released their complete discography on Bandcamp. In case you want your brain cleaved in half.
ONE LAST TIME PROMISE: Haeresis Noviomagi, one of the best artistic circles in all of metal are celebrating five years of existence by releasing the aforementioned Iskandr EP as well as a lot of other cool shit. Check it out and support.
ONE LAST THING, PROMISE, I REALLY MEAN IT: After many times just seeing that warped album art appear again and again on my timeline I have now taken the time to listen to the latest Anna Von Hausswolff. I think my brain is now broken and drowning in tears.