NINE SONGS I LIKED THIS WEEK IN LIST FORM NOV 8 – NOV 14 – PLAGUE EDITION #33
Hello, hi, here is music. Also, we had the great pleasure and honor of interviewing the legendary Beherit about their 1993 classic Drawing Down the Moon, as part of the Pillars of the 90s series. It was a great, fun talk and also touched on the surprise release of a new album of dark ambient by the band, their first album since 2009. More on than further down the post. Keep safe, eat well, fuck the haters. Check out our multiple interview projects and other cool shit. And if you'd like to keep abreast of the latest, most pressing developments follow us wherever we may roam (Facebook, Instagram, Spotify), to listen to our shitty podcast (YouTube, Spotify, Apple), and to check out our amazing compilation albums. On to the music.
1. Trup – "24," KE (Black Metal/Noise – Godz ov War Productions). You know the feeling of someone intentionally trying to harm your eardrums? Maliciously attempting to make your skull cave in, but just in a way that makes you feel good? Well, that's a pretty apt depiction of the debut from Polish act Trup. I can't really go ahead and describe much of it, suffice to say that I only imagine the ear-bleeding that must have resulted from these rehearsal sessions. So good. Oh, and the best album cover of the year. By far. FFO: Odraza, Furia, Biesy.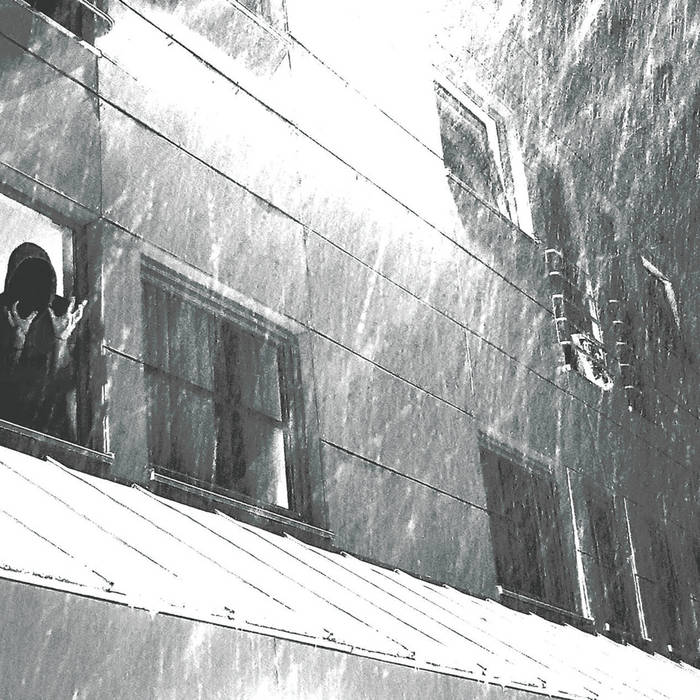 2. Evulse – "Worms Made Flesh," from Pestulant Spawn (Death Metal – Transylvanian Tapes). If you're here for the quick descriptor then here: some of the best death metal all year, easily. The longer version goes something like saying this is like taking an almost pop-level ear for melody and song structure and just dump into a sewer packed with rotted BC Rich guitars (or whatever floating-bridge type guitar you prefer) and rats. Everything about this is simply immaculate. Everything. FFO: Cerebral Rot, Witch Vomit, Ulthar.
3. Potion – "Dog Jail," from Cemetery (Grindcore/Jazz – Desidarius Recordings). I'd like to hedge my enthusiasm from this flat-out work of musical genius by saying that had this been a full-length it would have been a real contender for my AOTY. Mr. Bungle-levels of crazy, crammed into grindcore, glam rock, jazz, noise, mathcore, whatever. A truly dizzying display of not giving a fuck about anything that somehow translates into, yes, sheer beauty. This is how armageddon sounds like, and I think I like it. FFO: Frontierer, Chepang, Mr. Bungle.
4. Wren – "Subterranean Messiah," from Groundswells (Post-Metal – Gizeh Records). This is the album that, if the world had any kind of sense of justice, would have come out between Wavering Radiant and The Deal. Is that a bit reductive? Yes. Is it fair to compare these fine musicians to bands that don't have anything to do with them? No. Can I shake the feeling that the vocalist sounds EXACTLY like Aaron Turner? No. But is this the best, flat-out, unabahsed work of post-metal magic I have heard all year? You bet your sweet ass it is. And really, those comparisons, as immediate as they are, aren't what makes this a wonderful album, the music, well-executed dynamism and force do that in spades. Shout out to Tiffany Ström and Syd Scarlet of Fvnerals for lending their magical voices to this track, otherworldly beauty. They should make a full collab album, for real. FFO: Sumac, ISIS, Cult of Luna.
5. Beherit – "Acid Death Vision," from Bardo Exist (Dark Ambient – Kvlt). As mentioned in the intro to this post, I had the great honor of interviewing Marko of Beherit just last week and thus knew this album was coming, but boy am I happy it came. Twisting, dark, menacing ambient, elevated by sudden bursts of texture from NHV's vocals or electronic harp samples. Which I think is my only beef with this release, that I wish it had more of that. But, then again, what the fuck do I know. Brilliant. FFO: Abruptum, Nadja, Coil.
6. Sadness – "Cold April Morning," from Holding (Atmospheric Black Metal – Independent). The prolific American black metal project is back with what for me is one of his more interesting recent releases. Home-brewed atmospheric black metal always had some overlap with DSBM and lo-fi, bedroom-style rock and here that overlap becomes the focus with a song that wavers between Xasthur-like desperation and Smashing Pumpkins-style angst. A special, original voice. FFO: Ghost Bath, ColdWorld, Violet Cold.
7. The Phantom Carriage – "Every Second Holds a Life," from 7-Year Epilogue (Blackened Post-Hardcore – Throatruiner Records). Thought about the fact that it's been a while since I checked out what one of my favorite labels was up to and found this incredible, unique release from earlier this year. Everything I love about music in one tight spot: dissonance, melancholy, and fantastic songwriting. Catchier than anything this heavy and oppressive has any right to be. FFO: Portrayal of Guilt, Deafheaven, Frail Body.
8. Knees Please – "Death Mostly," from Then Come the Flies to Eat Ya (Doom/Shoegaze – Independent). This is a funny one, an album that feels like various period of my life are colliding into a hot mess of, well, wonderful music. You have that grungy, melody-based-yet-scruffy stuff, you have the growly almost-doom-metal stuff, and a lot of stuff in between. But mostly a very keen eye in making unlikely connections
9. Jesu – "Terminus," from Terminus (Showgaze/Doom – Avalanche Recordings). I liked the first two singles that came out of this, the first Jesu album in way too long (just kidding, Justin, you take your damn time), despite the fact that I take it this opinion was not shared by all. Whatever. I suspect that whomever didn't like those singles is feeling kinda silly right now because Terminus is a dream. That JK-shaped hole in my heart has been temporarily filled with the fuzz, down-tuned melancholy, and sheer beauty that is this wonderful album. I was debating whether to post "Disintegrating Wings" or this but both are incredible. Just in time for winter gloom. FFO: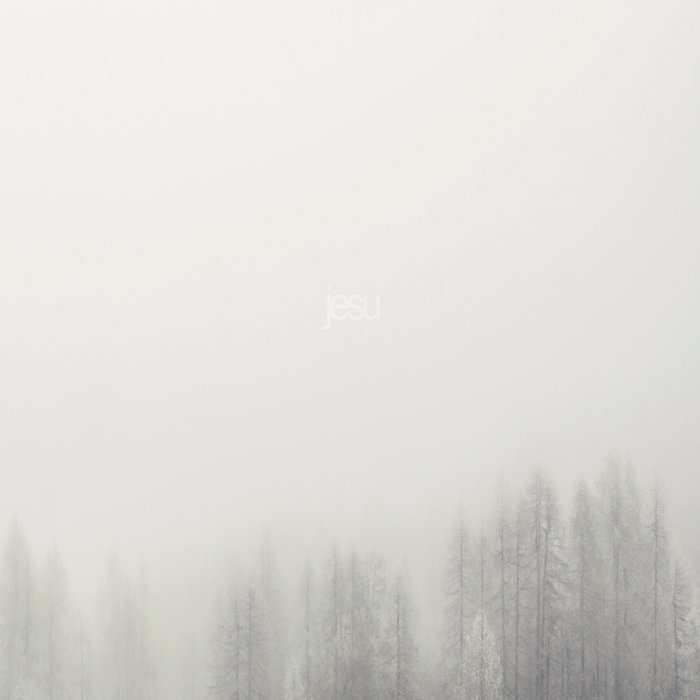 FIVE MORE THINGS YOU NEED TO KNOW
ONE – I ran out of space but if you're into some very, very well played doom of the more stonery brand then this debut EP by Ukranian band Spacemessiah is killer.
TWO – Post-metal legends Cult of Luna announced a new album, The Raging River, due to come out in February. Pre-orders are live both on their website and their Bandcamp. Apparently there's a song with Mark Lanegan, because of course there is.
THREE – In the dream world of post-COVID life there might be a European tour coheadlined by Cryptic Shift and Bedsore. Man, if only.
FOUR – Being a father while being a son while (thankfully) still being a grandson is a trippy experience. It's as life the spectrum of life is just laid out before you, and you know who the story goes.
FIVE – Mustard Gas and Roses, Mike Gallagher's brilliant post-rock project has a new EP out. It's magic, and the Spiritualized cover is otherworldly.
ONE LAST TIME PROMISE: Turris Eburnea, the new avant death metal project from Nicholas Mcmaster (Krallice, Geyron, et al) and Gabriele Gramaglia (Cosmic Putrefaction, The Clearing Path) released a first excerpt from their upcoming album and OH BOY.