NINE SONGS I LIKED THIS WEEK IN LIST FORM NOV 15 – NOV 21 – PLAGUE EDITION #34
Hi, hey, hello. Music! Great. Be sure to check out most recent The War Inside My Head interview with American death/black band Heretical Sect (also featured in this very post) and more importantly be sure to check them out. Incredible band with what looks to me an immense album on the way. Other than that check out our multiple interview projects and other cool shit. And if you'd like to keep abreast of the latest, most pressing developments follow us wherever we may roam (Facebook, Instagram, Spotify), to listen to our shitty podcast (YouTube, Spotify, Apple), and to check out our amazing compilation albums. On to the music.
1. Gnot – "Spark," from Dead Birds (Post-Metal/Black – Slowsnow Records). Last week's edition included the absolutely crushing album by post-metal outfit Wren, which may just be my best "pure post-metal" release of the year. A just one week later we get what has to be the best blackened post-metal/sludgy post-black release I've heard this year from Russian newcomers Gnot. Impassioned, atmospheric, dynamic, and just spledidly constructed and executed. FFO: Alcest, Cult of Luna, Year of No Light.
2. Mahr – "Furor Externus," from Maelstrom (Black Metal – Amor Fati Productions). The infamous Prava Kollektiv went on one of their rampages this week, releasing five incredible albums of otherwordly, chaotic, tortured black metal ranging from the atmospheric to the direct. I may not be as strong as to just pick one of those releases to discuss here but I wanted to first address Mahr's latest offering. Their stunning debut last year was just a pure pyroclastic cloud of anger and confusion and was one of the most oddly listenable albums considering how utterly fucked it was. Their follow up is pretty much towing that line, albeit with less atmospheric and more aggressive results. But whatever it is you want to fucking call this, call it gold because I can't get enough. Wait for the breakdown around 5:50. Trust me. FFO: Skaphe, Wormlust, Misþyrming.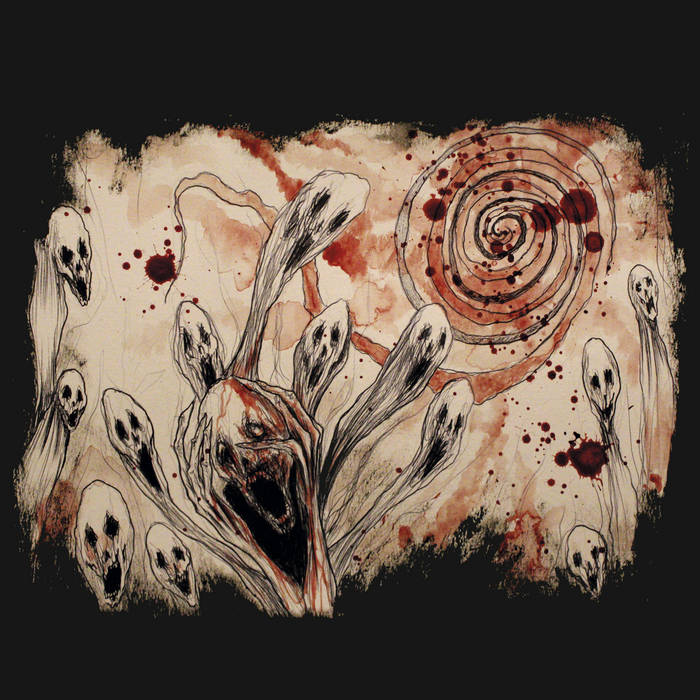 3. Feminazgul – "Forgiver, I Am Not Yours," from No Dawn For Men (Atmospheric Black Metal – Tridroid Records). This fascinating album of what I guess could be called folksy atmospheric black metal is filled with much more, shall we say, black metal cuts that the one I have chosen for said list. The opener especially is just bubbling over with beautiful textures and melodies. But I chose this, almost NIN-esque track because it sounded special to me. And it made me wish more black metal bands would make this kind of low-key, almost post-rock take on the genre. Beautiful stuff from a wonderful label. FFO: Ragana, Panopticon, Yovel.
4. Pneuma Hagion – "Summoning," from Voidgazer (Death Metal – Nuclear War Now! Productions). This song by Texas death band Pneuma Hagion is so deceptively fast and so well put together that you'll be excused to thing it's about 10-minutes long. And yet, god knows how, it clocks in just under three minutes, which to me seems like a strange space-time experiment. They don't go full throttle the whole time, they're just seemingly exceedingly good at keeping you on your toes and executing quick transitions flawlessly. Oh, and it's as heavy as a slowly toppling house. FFO: Celtic Frost, Autopsy, Necrot.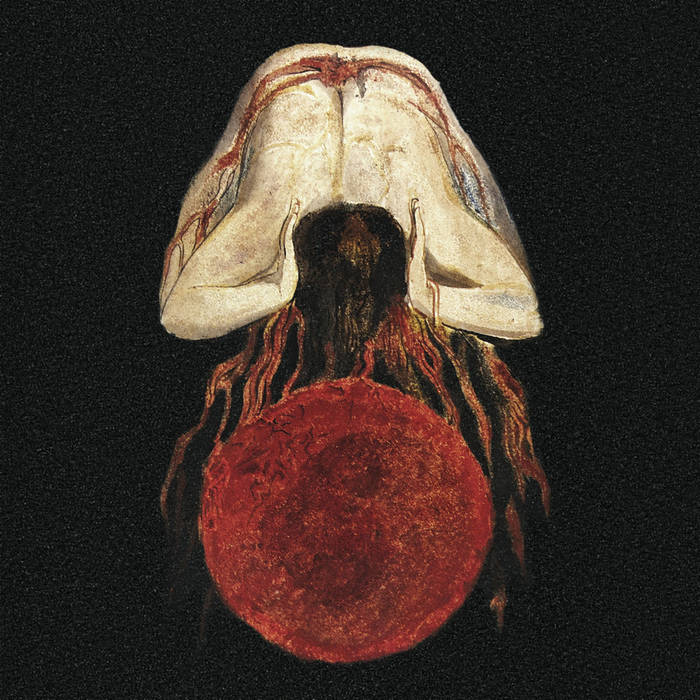 5. Test – "Bellicose," from II (Punk/Goth – Independent). The long and the short of it is that Portrayal of Guilt's Matt King has a side project that would work quite well as the punky version of pit music for Buffalo Bill from Silence of the Lambs. If you understand that reference and add some punk and post-punk elements then you have a pretty clear picture of how this creepy and pretty thing sounds like. If you haven't seen the movie then you are not worthy of this song. FFO: Secret Shame, Drab Majesty, Bauhaus.
6. MYRDØD – "Feral," from MYRDØD (Black/Death – Independent). This easily wins the award for the release I have listened to the most this passing week. An impossibly infectious mix of nasty death metal, sometimes almost brutal, with a lo-fi, raw black metal that results in something that is neither and both at the same time. This is so gross, so unnerving, so inhuman (especially with those programmed drums) and so alien that it really shouldn't be as listenable and catchy as it is. But it is, and a very rare case where the fumes that arise from an attempt to be disgustingly heavy collect into something much larger than the some of its sores. I need a whole discography of this, now. FFO: Carcass, Darkthrone, Ulthar.
7. Liturgy – "SIHEYMN's Lament," from Origin of the Alimonies (Black Metal/Classical/Hip Hop – Independent). AOTY-related lists and so ons and so ons are due in a couple of weeks and I'll have more to say about this album in due time. Suffice to say that this is as big, as good, and as awe-inspiring as it gets. Just listen to it. FFO: Kayo Dot, Botanist, Travis Scott.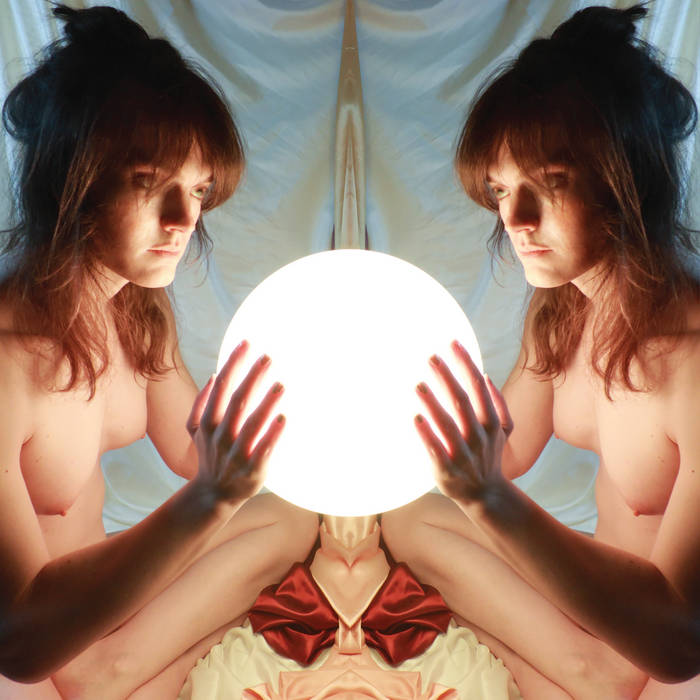 8. Östra Torn – "Vega," from Providence (Post-Metal/Post-Hardcore – Independent). Östra Torn like power, they like speed, they like dynamic progressions, and they love melody. That latter part is always kind of there, whether in pop/punk harmonics or just a general propensity for pleasing sounds amid a whole lot of chaos. But I think I like it best when they draw out that energy, allowing the melody to kind of run the show, and this song is a great example off of their most recent release. Just enough heaviness and distorted bass to make you scared for your life and a wonderful, post-hardcore-ish melodic line that shimmers with fantastic vocals performances from the entire band and aided by a stellar drumming performance. Wonderful. FFO: Will Haven, ISIS, Fall of Efrafa.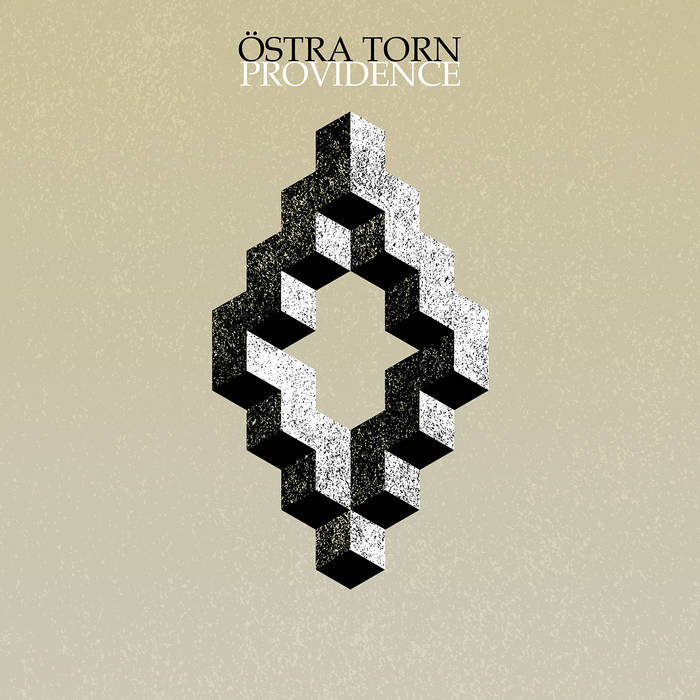 9. Heretical Sect – "Baptismal Rot and Ash," from Rapturous Flesh Consumed (Death/Black – Gilead Media). I've already shared a fair share of enthusiasm regarding this band and this album, notably at the top of this very post (interview with the band). But this newest offering from their upcoming debut is a whole different beast. Heretical Sect already excel at something most bands fail miserably at, which is to integrate black metal into death metal without the ridiculous bombastic overthetopness with which that combination often results. They write good, catchy death metal that's elevated by a dark, black-metal-ish atmosphere. "Baptismal Rot and Ash" infuse that already magical mix with sombre, drudging doom and color me excited. FFO: Teitanblood, Vastum, Ulthar.
FIVE MORE THINGS YOU NEED TO KNOW
ONE – The incredible Tomb Mold have announced they will have an exclusive new song on the soundtrack of the Cyberpunk 2077 game.
TWO – Bandcamp have announced a new live component that would enable bands to play live via their Bandcamp page as well as support ticketing. They are waiving their share of the revenue from this new feature until March 2021. More here.
THREE – Grandaddy released a piano version of their indy masterpiece The Software Slump. And it's gorgeous. Like slipping into a time machine except instead of being a melancholy teen you're a melancholy midlife-crisis-bearing-broken person.
FOUR – Kids get bigger. Like, physically bigger. I have no idea why but as much as I am proud to see my children get, well, bigger it also fills me with so much fear. It's idiotic and cliched but I'm not sure I want them to grow up.
FIVE – Ran out of room, but you should very well check out the new album by Empress. Incredible doomy rock.
ONE LAST TIME PROMISE: Morris Kolontyrsky, the guitar wizard whose work can be heard in such contemporary luminaries as Blood Incantation, Spectral Voice, and Black Curse, has started a Bandcamp page for his classical guitar instrumental work. There's only one song on there for the moment but it's gorgeous and especially recommended for lovers of medieval and early modern music.