NINE SONGS I LIKED THIS WEEK IN LIST FORM NOV 22 – NOV 28 – PLAGUE EDITION #35
Hi, hello. A very stressful week is over, an even more stressful one is coming but here's music to help us all (me) survive. If you haven't already I encourage you to check out this week's new interview with Australian goth/post-rock/doom band Empress, who had just released a stunning new album that should and will make fans of bands like True Widow and Emma Ruth Rundle very, very happy. So, do that, be sure to check out our multiple interview projects and other cool shit. And if you'd like to keep abreast of the latest, most pressing developments follow us wherever we may roam (Facebook, Instagram, Spotify), to listen to our shitty podcast (YouTube, Spotify, Apple), and to check out our amazing compilation albums. On to the music.
1. Psychonaut 4 – "Sana Sana Sana​-​Cura Cura Cur," from Beautyfall / სულდაცემა (Post-Black Metal – Talheim Records). Unhinged Eastern European black metal seems to have all figured out, otherwise I don't have any idea how it is they know the shape of my heart (Sting!) and soul. The latest from Georgian wizards Psychonaut is a carnival of the soul, tortured, ambitious, harrowing and utterly outstanding. Some of the best riffs on black metal I have heard in a very long time. FFO: Odraza, Biesy, Furia.
2. Alpha du Centaure – "Ces jours qui disparaissent," from Paralysis (Post-Rock – Stellar Frequencies). I did not know I was in the market for instrumental shoegazey post-rock but once this gem of an album was sent my way I had discovered that I indeed am. Truth be told it's been a while since I was able to just indulge in soothing, melancholy and cathartic sounds, maybe it had felt done. Maybe. But this from French quartet Alpha du Centaure is just so well done and so beautiful it's like staying in bed on a rainy Saturday. Gorgeous. FFO: Toundra, Alcest, Godspeed You! Black Emperor.
3. Völur – "Reverend Queen," from Death Cult (Black Metal/Doom – Prophecy Productions). Speaking of beautiful, speaking of otherworldy, speaking of different we have the latest from Toronto's Völur, which is just all kinds of wonderfully fucked up. Folky, with rally weird instruments very high in the mix (takes some getting used to), winding, post-everything, and just incredible. Could not stop listening to these long, tangled tracks, as if I was just letting them lead me where they wish. Often it felt like I was being led to a weird sylvan Wiccan convention, but I just didn't care. At times black-metal aggressive, at others alluring with a post-rock sensibility. At all times, however, perfect music. Perfect. FFO: My Dying Bride, Wolves in the Throne Room, Agalloch.
4. Suffering Hour – "Strongholds of Awakening," from The Cyclic Reckoning (Black/Death – Profound Lore Records). The short version is that when one of the best contemporary underground bands releases a single you go and fucking listen to that shit. But other than that Minnesota's very own return somewhat altered this time around, enlisting a hefty dose of Norwegian-esque bizarreness (Ved Buens Ende/Virus/Code) with a large dose of Nothing but the Whole-era Emptiness. I mean, Suffering Hour was always a weird band, that's a given, but the weird is really on full display here and I can't get enough of it. Release the album. Now. FFO: Emptiness, Ved Buens Ende, Dødheimsgard.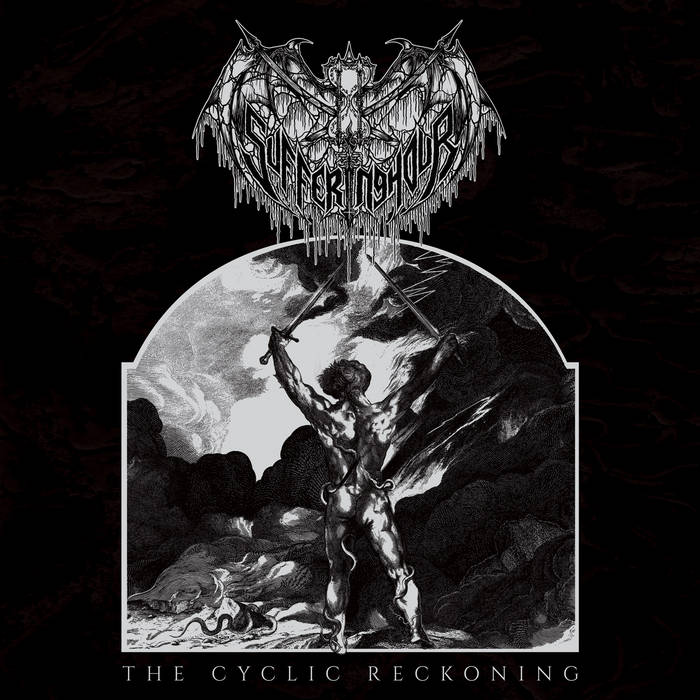 5. Doldrum – "The Visitor," from The Knocking (Black Metal – Independent). Well, speaking of Norwegian weirdness here comes an even more direct offspring of that wonderfully off-kilter lineage with the debut demo by American trio Doldrum. Creative, scary, unexpected, lo-fi and pretty glorious. And adding to that whole genealogical metaphor an interestingly American twist to the VBE line – something about how the guitar strings ring and mix, the turn to a down beat every now and again. Dunno. There's something elusive about this group and I'm pretty sure I'm here for all of it. FFO: Ved Buens Ende, Virus, Bergraven.
6. Emptiness – "L'ailleurs," from Vide (Goth/Post-Rock – Season of Mist). I know what you're going to say, you're going to say: "Jesus that's a horrible cover." And you'd be correct, it is a very disturbing image, no doubt. But here's the thing about Emptiness, one of the most important bands in the world today – they're disturbing. They were disturbing when they were hemorrhaging riffs and eerie atmosphere in Nothing but the Whole, they were disturbing when they toned down the riffs and kept all the eerie in Not for Music and they remain disturbing, challenging, frustrating, and mesmerizing in their newest album, out early next year. What happens to the demon that sheds its armor and slime and remains just a demon? What happens to the dungeon when nothing remains but silence? Whatever it is, it's as challenging, alluring, and, yes, disturbing, perhaps more. This song, that image, I don't even know if they're for us, since Emptiness does what Emptiness does for its own sake. And we are fortunate to experience it. FFO: Roxy Music, Chris Isaac, Dead Can Dance.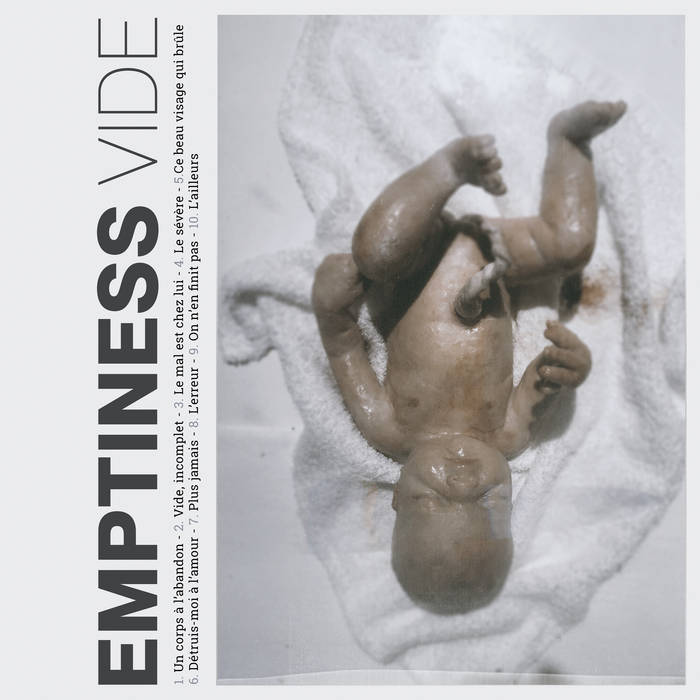 7. Ingrina – "Jailers," from Siste Lys (Post-Metal – Medication Time Records). French post-rock crew Ingrina had one hell of an album a few years back, easily one of the best post-rock-style post-metal outings in a while. So a new album, albeit partially of reworked material, is a wonderful surprise. Uplifting, dark, emotional, complex, and just beautiful. And yes, I do realize this is becoming a post-rock post. And that there are a lot of "post"s in the previous sentence. All noted. FFO: Cult of Luna, Vous Autres, Blut aus Nord.
8. Novarupta – "No Constellation" (Feat. Mike Paparo), from Marine Snow (Post-Metal – Suicide Records). Yeah, I told you this was a post-rock post. But what can I do, when music this good presents itself I am compelled to write about it. The brainchild of multi-instrumentalist Alex Stjernfeldt Novarupta is a post-metal dream come true – powerful songwriting, dynamic songs, beautiful execution and that ever-so-elusive produced-yet-not-over-produced post-metal production. Add a few stellar guest vocals from the like of John Graham (Red Sparowes, Storm of Light, et al) and, in this case, Inter Arma's Mike Paparo and this has to be one of the better straight-up post-metal albums of the year. FFO: Storm of Light, Cult of Luna, ISIS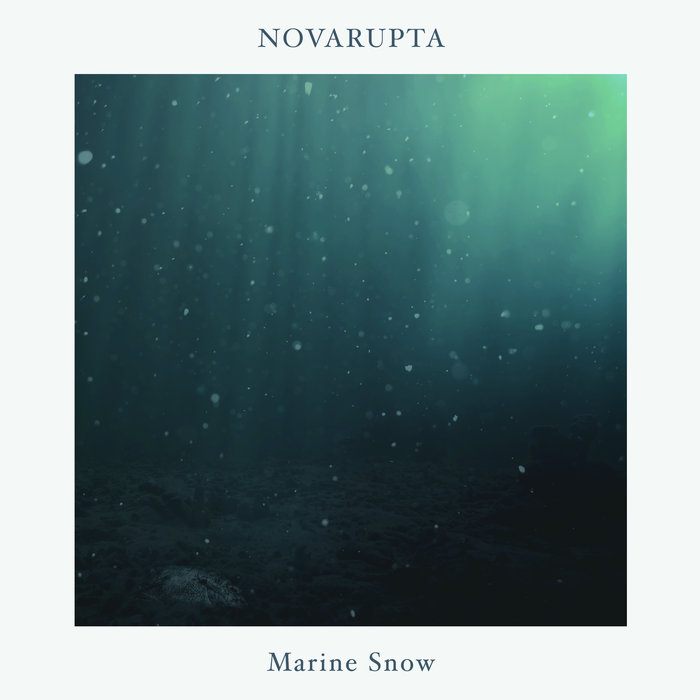 9. Beaten to Death – "Hallway To Hell," from Laat maar, ik verhuis naar het bos (Grindcore – Mas-Kina Recordings). You might be confused as to the slight discrepancy in cover art between the below image and that adorning the release itself, the reason for which being that the brilliant Norwegian grindcore band Beaten to Death decided to show their appreciation for their fans by releasing a vinyl-only new full length album that, at least for now, will not be available digitally. What will and is available is a slowly unfolding release of three EPs (basically the album, or most of it, divided up) on the band's Bandcamp. And yes the whole thing is kind of annoying an cumbersome if you're not going to get the vinyl and yet entirely worth it since BIID is simply put one of the bets, funniest, and most creative grind band on planet earth and this album is just further proof. FFO: Wake, Cloud Rat, Chepang.
FIVE MORE THINGS YOU NEED TO KNOW
ONE – Mamiffer, Faith Coloccia's shapeless and stunning post-rock/drone project, has released two new long tracks.
TWO – The Runs of Beverast, one of my absolute favorite bands, has announced a new full-length, named The Thule Grimories and due February 2021 via Ván Records. Until then you can read my Albums of the Decade interview with the band here.
THREE – Not super on top of my non-existent Russia, but there's a JK Flesh (Justin K, Broderick) / Morella (Mick Harris) split coming? Huh?
FOUR – I had found the force that can and perhaps will destroy the world. Nope, not the H bomb, a 3-year-old boy who doesn't seem to have developed the taste of doing what he's told. My God have mercy on all our souls.
FIVE – Not included in this week's list this I've covered this upcoming release quite recently, but check out the new portrayal of guilt single. The continued shift toward what seems like a New Bermuda-era Deafheaven aesthetic is interesting. Still thinking about that one.
ONE LAST TIME PROMISE: This week marked the 25th anniversary to the release of Dark Tranquility's masterpiece (well, one of them) The Gallery. Which begs the question: Can we finally retroactively mark 90s DT as melodic black metal?