NINE SONGS I LIKED THIS WEEK IN LIST FORM NOV 29 – DEC 5 – PLAGUE EDITION #36
Hi, hello.
It was quite the week of "top-notch content" here at MMHQ with quite a few features that we've been pretty excited to finally share. The first is a brand-new interview with thrash titans Testament about their 1994 masterpiece Low, part of our ongoing Pillars of the 90s series. So that was nice. But then we also had the grand reveal of our kinda-grand Best of 2020 list, replete with usual fuckery that has made this site famed nowhere. Also, related to that, we also shared a brand-new interview with the creators of our AOTY, Sweven, and you can read that here as well. So, yeah. Stuff. But no one cares about that so here's some more music. Check out our multiple interview projects and other cool shit. And if you'd like to keep abreast of the latest, most pressing developments follow us wherever we may roam (Facebook, Instagram, Spotify), to listen to our shitty podcast (YouTube, Spotify, Apple), and to check out our amazing compilation albums. On to the music.
1. Bloodsoaked Necrovoid – "Existential Dismemberment by a Transcendental Nothingness," from Expelled into the Unknown Depths of the Unfathomable (Doom/Black/Death – Iron Bonehead Productions). Costa Rica's Bloodsoaked Necrovoid have been putting some of the best, most ferocious death/black in the last couple of years via a series of fantastic demos and a recent split. Enough hype has been accumulated in that time to make this a very anticipated full-length debut, at least for me, and by god damn and satan or whatever do they deliver. It's always tricky to upgrade production without hurting the feel or menace of a band's sound and it's safe to say that nail it, in spades. Fatalistic, dynamic songs anchored by some impeccably nasty production. Just great. FFO: Kever, Void Rot, Proscription.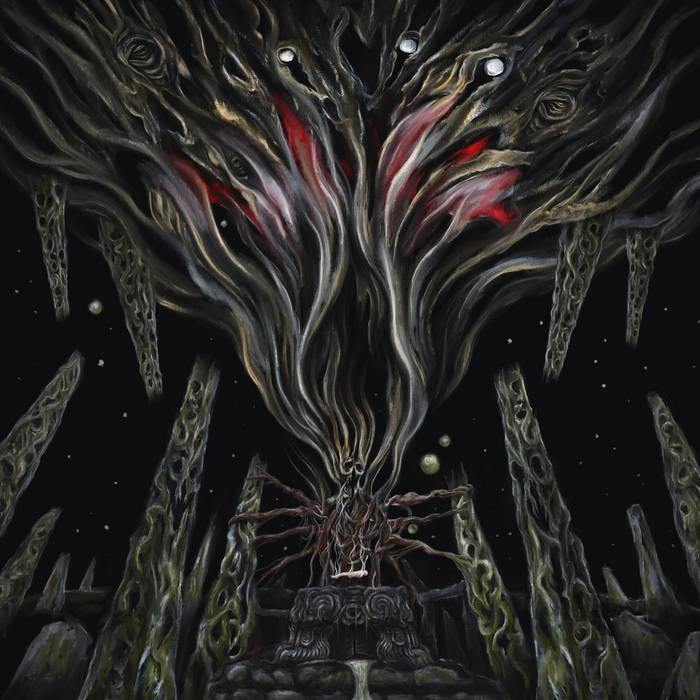 2. Fratura – "Diabolical Spell," from Orff Infernalis (Black Metal – Independent). Pretty much all of the magic one looks for when perusing the endless void that is Bandcamp in one, tight package. A one-man project from Sao Paulo that just nails the raw, rock n' rolling, black metal vibe without losing any of the edge or, again, menace. What is it about this menace that I keep looking for? Anyhow, superbly done, recorded, executed, written and entertaining as all hell. I guess this would count as a kind of EP/demo and there's another one – just as good – from earlier this year. FFO: Invocation Spells, Sepulcher, Hellripper.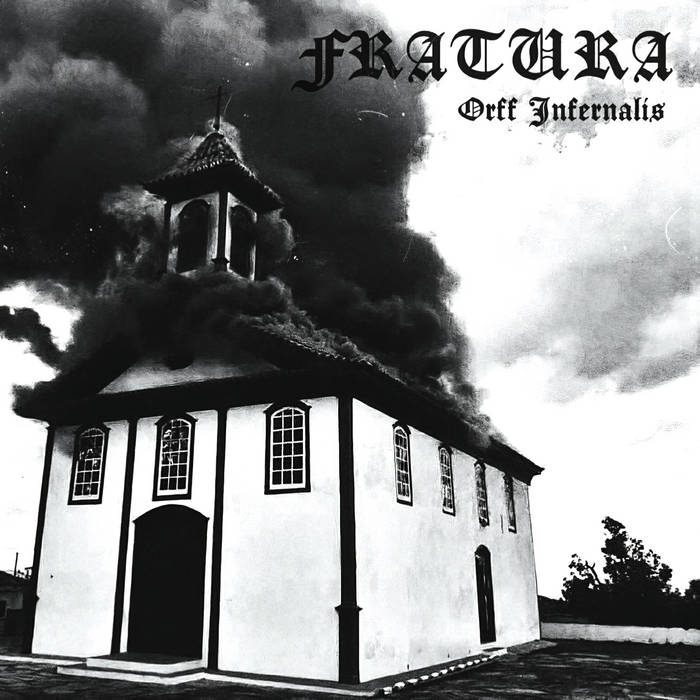 3. Ett Dödens Maskineri – "Det svenska hatet," from Det Svenska Hatet (Punk/Post-Hardcore – Suicide Records). Some of the absolute best punk/hardcore you will hear all year just came out of nowhere in the form of the debut from Swedish punkers Ett Dödens Maskineri. Hardly ever just about speed or throwaway passions this is an album of intent – emotional, political, human intent. In a notoriously messy genre every rebounding sound, every idiosyncratic vocals feels like it was artfully welded in place, created one of the most vulnerably angry records I've heard in some time. Warning: Highly Addictive. FFO: Kluvim, Okkultokrati, Maggot Heart.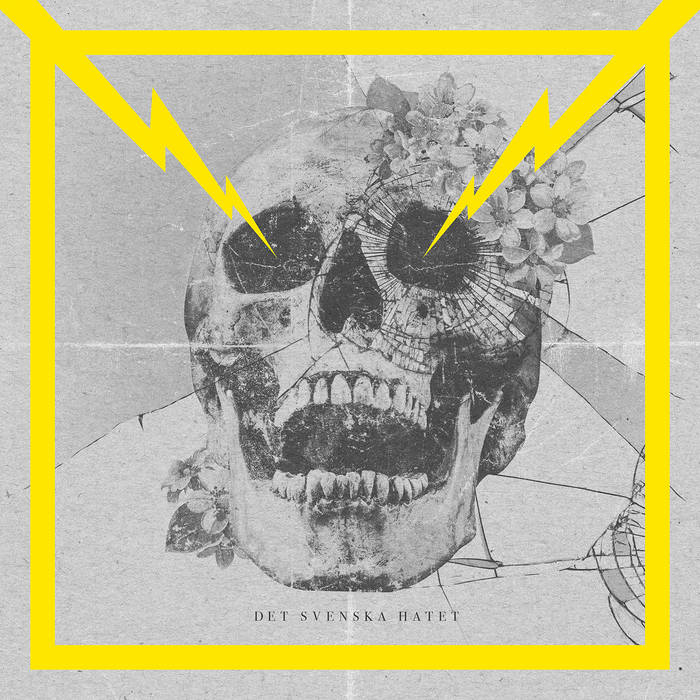 4. Stormkeep – "Lightning Frost," from Galdrum (Black Metal – Ván Records). About a year or so ago it became known that Blood Incantation/Wayfarer's Isaac Falk was working on a symphonic project by the name of Stormkeep and a short promo/demo was also uploaded to YouTube. That initial promo was then worked into a full EP that is really the best kind of Stormblåst-eaque worship. Speaking as a child of that era I love it when these 90s symphonic projects come along – Ringare and Gardsghastr also come to mind – especially when it's as well done as it is here. FFO: Ringare, Dimmu Borgir, Gardsghastr.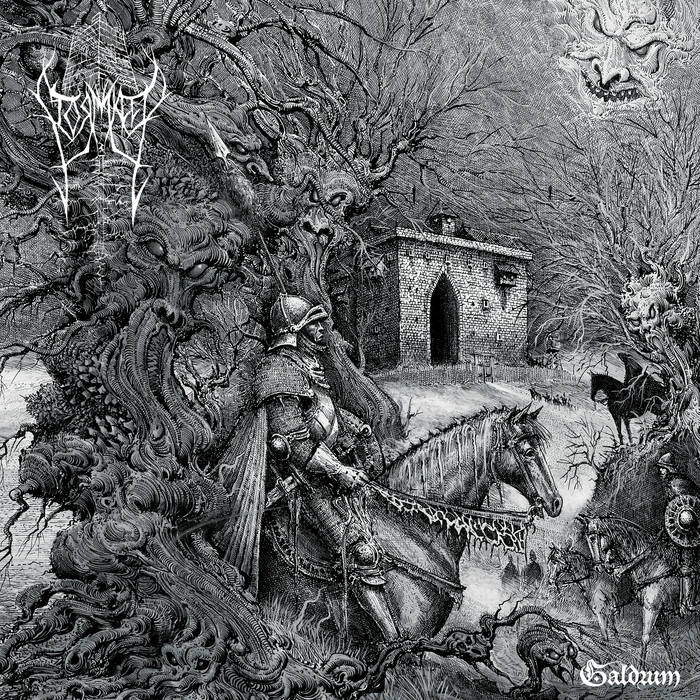 5. Exsul – "Cocytus," from Exsul (Death Metal – Caligari Records). This debut EP from U.S.-based death metal duo Exsul is as good as it gets – nasty, superbly produced, packed with interesting broken-off riffs and a wonderful, piercing atmosphere. The instrumentation is particularly nice here, and I think it's pretty safe to say the drums here really steal the show. Well worth checking out for lovers of the slightly doomy OSDM sound. FFO: Vastum, Atavisma, Dearth.
6. 圆,无尽 – "迷雾里,熊嘎婆," from 循环往复,生生不息 (Experimental/Black Metal – Independent). There's very little that I understand about this release, and we might as well start with the obvious: I don't speak Chinese. But more importantly there's something quite eerie and even displeasing about how this is mixed and the strange effects on the vocals. And yet, despite or perhaps because of this and a longer list of unspecified idiosyncrasies they all amount to something very interesting, very original and actually really good. Does it sound like aliens making lo-fi black metal? Yes. Can I get enough of it? No. FFO: Ved Buens Ende, Old Nick, Murmuüre.
7. The Mountain Goats – "Damn These Vampires," from The Jordan Lake Sessions: Volumes 1 and 2 (Folk/Indie – Merge Records). I mean, what kind of introduction do I give here? Don't know. But I can just go for the short one: One of the greatest songwriters and lyricists in the American canon releasing two albums' worth of reworked and redone classics including this, which has to be one of my all-time favorite songs ever. The Mountain Goats till death. FFO: John Fucking Darnielle.
8. LINGUA IGNOTA – "BUTCHER," from THE CALIGULA DEMOS (Experimental – Independent). So, let's get this out of the way: this is not a demos album. I mean, technically it is, and the material consists of home recordings done before the actual studio sessions, I get that. But to approach this as a collection of demos would be a grave mistake – this is just that album only recorded differently or, in other words, a variant on the album. And that's the case since it turns out these were MAGIC even in nascent form and would have been MAGIC had they been recorded while tumbling in an industrial drier. A masterpiece remains a masterpiece, only different (which, I think fits the classical overtones a lot of these songs have and in classical music you don't have demos, you have variations). Here's the interview I was fortunate enough to conduct with her last year, one of which I am very proud and also deeply ashamed. More on that later. Or not. FFO: Seaven Tears, Thomas Tallis, Dante's Inferno.
9. Old Nick – "Vampyric Candle," from Flying Ointment (Black Metal – Grime Stone Records). So, there's a certain level of incoherence with black metal that I can't really do, personally. There are ways, I think, where that low-end, lo-fi, underwater stuff can interplay quite nicely with melodic elements to create an interesting whole, but I find there's a kind of limit of how rugged the edges are on the lo-fi element. Which I guess why I haven't been really connecting with a lot of the stuff California black metal project Old Nick has been flooding the world with this year. However. for whatever reason, this song really clicked with me, which caused the EP to really click with me which, I'm guessing, is going to make the wider discography resonate more. This is a very bad analogy, but it's almost as if these really raw black metal parts, very crappily recorded, are in this constant tension with a Nintendo Gameboy, resulting in something that is entirely aggressive and uncompromising and, ah, cute? at the same time. And once your brain kind of submits to that strange frequency then a lot of detail start to pop up – cymbals, riffs – so the result is a very rewarding, very dynamic experience. FFO: Lamp of Murmuur, Somme, Ûkcheânsâlâwit.
FIVE MORE THINGS YOU NEED TO KNOW
ONE – Blut aus Nord and Yeruselem mastermind Vindsval has a new project coming next year via Debemur Morti and the presale is already up.
TWO – The Vital Spirit EP is getting a limited edition vinyl treatment as are the Conjureth Eps. I would get on that if I were you.
THREE – Charlie Looker's industrial/goth project Nothing Human has a new chilling song. Also there's a new collaborative project participated by Looker and musician and podcaster extraordinaire Jeremiah Cymerman coming early next year and the first single/pre-orders are up.
FOUR – My daughter read a whole page of words today, and she did great. Being excited for your child's first forays into written language, especially if you're someone like me whose life is basically written words, is such a dark moment of pride. Pride for her and loving her and seeing her grow into her own person, and dark because words aren't a vale of pure happiness. So it goes.
FIVE – The last Deafheaven album was bad, to the point of making me angry. But their new live album is, ah, perfect, despite including songs from said bad album. There's a lesson there for me, but I think there might be a lesson there for them.
ONE LAST TIME PROMISE: Omegavortex, a German death/black band, released their debut recently. Get on it, it's one of the better albums of the year (*checks 2020 lists in growing frustration*).
OK JUST THIS: Every song on earth ever would be twice as good if it opened like this EP by Italian project Gorrch opens. GOD DAMN.