NINE SONGS I LIKED THIS WEEK IN LIST FORM FEB 28 – MARCH 6 – PLAGUE EDITION #49
Not much to say this week other than the fact that this spring feels so powerful this time around. I remember being locked down all last spring thinking what a waste it was. Now it's like I'm guzzling the sunshine. Other than that there's some stuff in the works, hopefully some more new interviews soon. Keep safe and, naturally, while you're at it check out our multiple interview projects and other cool shit. And if you'd like to keep abreast of the latest, most pressing developments follow us wherever we may roam (Facebook, Instagram, Spotify, Twitter), to listen to our shitty podcast (YouTube, Spotify, Apple), and to check out our amazing compilation albums, and give me your damn money (please!) on Patreon. Much love to all Patreon people, you rule my underworld. Bye.
1. Krallice – "Disgust Patterns," from Demonic Wealth (Progressive Death/Black – P2/Gilead Media). Krallice is the progressive, black metal, death metal, experimental equivalent of Wilt Chamberlain. If they feel like scoring 100 points (releasing an album like Years Past Matter, for instance, the subject of this Albums of the Decade interview) then they'll just do it. If they feel like leading the league in rebounds (Ygg Huur is quite a rebound-heavy album, I think) then you're just going to have to live with that. And if they feel like leading the league in assists, well, there's nothing that can stop them. This newest album is really just further proof of that. A pandemic is happening, everything has to happen in isolation, Lev needs to record drums on his phone, the vocals need to be recorded, as the liner notes indicate, "in the car by the swamp," and let's just see what we end up with. All that chaos results with the clash of the eerie lo-fi quality of the drums and vocals along with the lush, perfect-sounding atmospheric elements added in the studio, to create what the zeitgeist would call a "lo-fi black metal album" or the Krallice version of that sub-genre, complete with dungeon-synth-like atmospherics and interludes. And guess what? They leading the league in steals and blocks too. Just because they feel like it. FFO: Lamp of Murmuur, Leviathan, God's Bastard.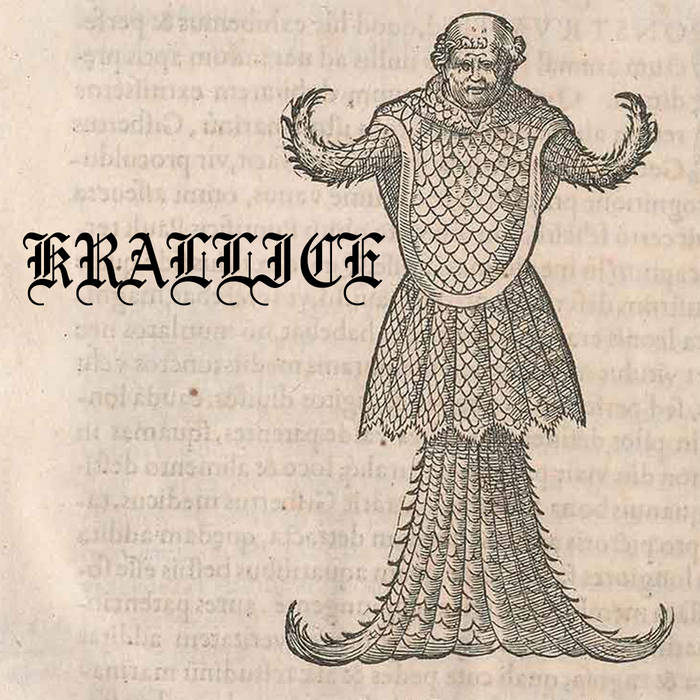 2. Stone Healer – "Into the Spoke of Night," from Conquistador (Prog Metal/Post-Metal – Independent). This one was sent my way in a small basket on the River Nile by the always awesome Austin Weber, technically following the release of another single (which you can listen to here via NCS). But I was, shall we say, ensnared by this closing track to the debut from bro-team Stone Healer, who interestingly for me combine the harsh, dissonant, spastic vibe of death metal bands such as Artificial Brain or Gorguts with an almost classic-rock-prog feel. Which is kind of like saying this sounds like Artificial Brain had Artificial Brian been a 70s rock band with some flash of 80s prog. Does that make sense? Probably not, but it provides a general view of the duality their music deals with – the organics of rock and the avant-garde edge of experimental metal. I love it. FFO: Artificial Brain, Immortal Bird, Dead to a Dying World.
3. Gulch – "Accelerator ," from Gulch​/​Sunami Split (Hardcore/Powerviolence – Independent). I mean, I'm not sure I even care about the music in this split, I just wanted to be able to put that fucking cover art on here. So, I'm good. Oh, but, as it turns out, Gulch are still releasing musical poison into the stratosphere and killing all human life, so that's nice. One somewhat longer track, very good, and this shorter track that I believe killed my head. That breakdown, goodness. FFO: Violence.
4. Carcinoma – "Senescence," from Labascation (Death Metal – Rat King Records). This is just some of the sickest shit I have heard in a very long time, and one of those rare records that can hang with the very elite level of mind-melting-death-metal-that-feelins-like-black-metal such as Skaphe or Abyssal. Last time I heard these dudes was when they released that amazing split a few years back with, yup, Abyssal (one of my absolute favorite artists and the subjects of this AOTD interview). And as great as that was, and it was amazing, this right here is next level. Easy AOTY contender. Easy. FFO: Skaphe, Abyssal, Impetuous Ritual.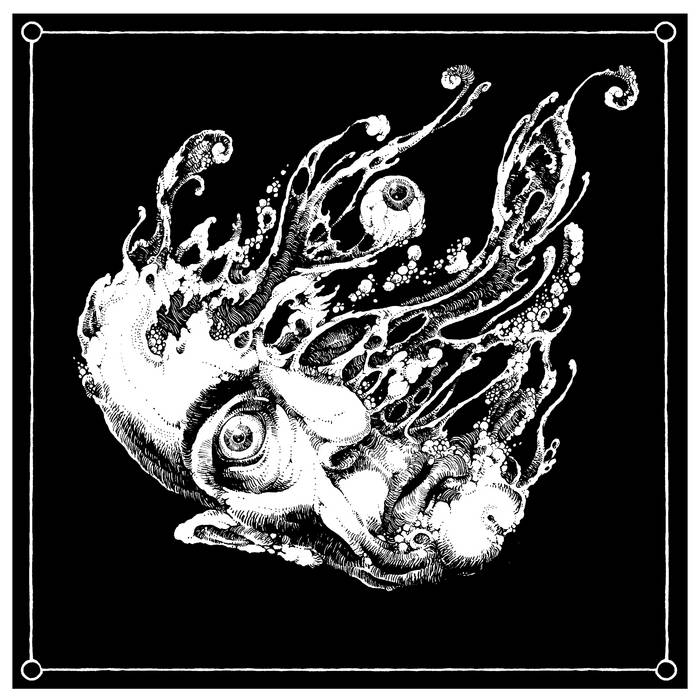 5. Hænesy – "Drowning of the Final Intellect," from Garabontzia (Black Metal – Purity Through Fire). Hænesy's 2018 album was one of my most played albums of that year, and their 2019 split was great too. So I was ready and waiting for a new album to drop into my mouth like a fox standing under a cheese-laden crow. And let me tell you the wait and anticipation were worth it, in spades. Hænesy has that unique recipe down, of creating atmospheric black metal that doesn't sound derivative or trite or wishy-washy – it's tight, extremely well-executed and well-rehearsed, at times it's actually on fucking fire, without losing an atmospheric step. Beautiful, shimmering, almost black-gaze black metal of the highest order. FFO: Aureole, Spectral Lore, Mare Cogitum.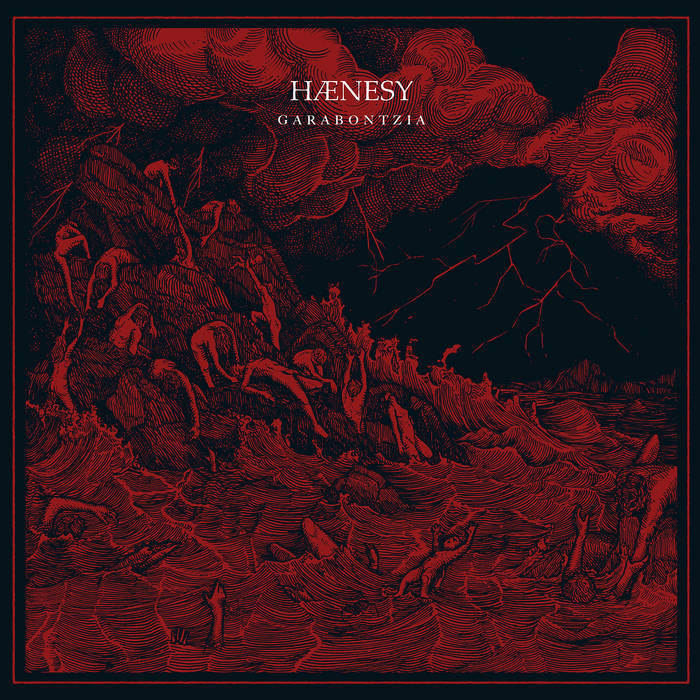 6. Goifer – "Grabschlöfer," from Grabschlöfer (Black Metal – Repose Records). Doesn't get that much more black metal than this, does it? A storm of instrumentation, menacing atmosphere, and that ride cymbal ringing like the devil's dildo. And just when you thought to yourself: "Wait, how can black metal this raw sound so beautiful and huge?" you just take a glimpse at that Helvetic Underground Committee affiliation and all becomes crystal clear. From the great minds who brought you such impeccable, twisted, and brilliant black metal as Ungfell, Ateiggär, Kvelgeyst (one of the best albums of the last five years, sue me), and of course Wyrgher, who shared an exclusive track on our most previous compilation, everything this small collective has put out has been black gold. And this is no different. Driving, aggressive, despondent, and that fucking bass work. FFO: Ungfell, Dumal, Turia.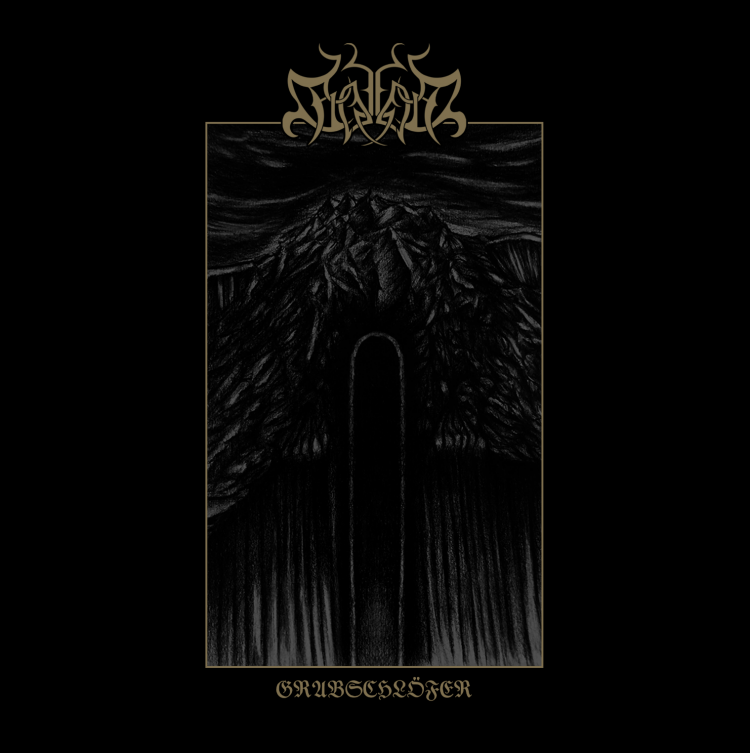 7. Obsolete – "Still," from Animate//Isolate (Thrash Metal – Unspeakable Axe). My metal brain was, so to speak, fertilized in 80s and 90s thrash so I have an affinity to that kind of thing which also means I hate 99 percent of it. The blessing and the curse. But when it's smart, tight, mind-expanding as this first taste from the upcoming Obsolete debut then I'm good. I guess a good way to describe this would be to say that this is the more aggressive, rough-around-the-edges version of later Vektor, which is also saying an Voivod offspring on meth. Clever, dynamic, and that has to be the prettiest album cover I've seen in a long while. FFO: Vektor, Voivod, Coroner.
8. Seputus – "The Learned Response," form Phantom Indigo (Death Metal – Willowtip Records). Continuing on the somewhat savage run this post seems to be on we have this beast of a song from coming from an upcoming Pyrrhon-adjacent project Seputus. What is it exactly? Don't know. It kind of sounds like Artifical Brain (new album please, thanks) imploded into that space place they seem to be so keen about and then their bodies turn to bloody goo but for whatever reason they're still playing metal. Chaotic to the point of having that mathcore spastic quality about it while still sounding very much death metal. When it was over I had a few minutes of just silent introspection, wondering what the hell just happened. I heard people laughing and playing in the springtime sunshine, which really is magical considering everything the world has come to this last year or so. And then I pressed play again, because that shit makes no sense. FFO: Imploding bodies in space.
9. Neptunian Maximalism – "Solar Drone Ceremony (excerpt)," form Solar Drone Ceremony (Weird Shit – I, Voidhanger Records). Yesterday was a very big announcement day, with new albums coming from these Belgian freaks (in a moment), Spectral Lore and motherfukcing Grave Miasma. So I have a moment of intense soul searching: What was I to do? But then the sunlunar (?), post-jzzular (?) spirits of NNMM overcame me and I say spent on the floor, binge-watching Peaky Blinders. The only thing I'm hoping doesn't happen is that these aliens don't over-strain themselves after releasing that mammoth of an album last year (#4 on our 2020 list, also a nice little interview here) because I need them to stick around for a long while. Creepy, trancey, ritual. Let's go: FFO: Dark Buddha Rising, Circle, Wolvennest (new album is out, btw, and i'ts glorious. Hope to get to it next week).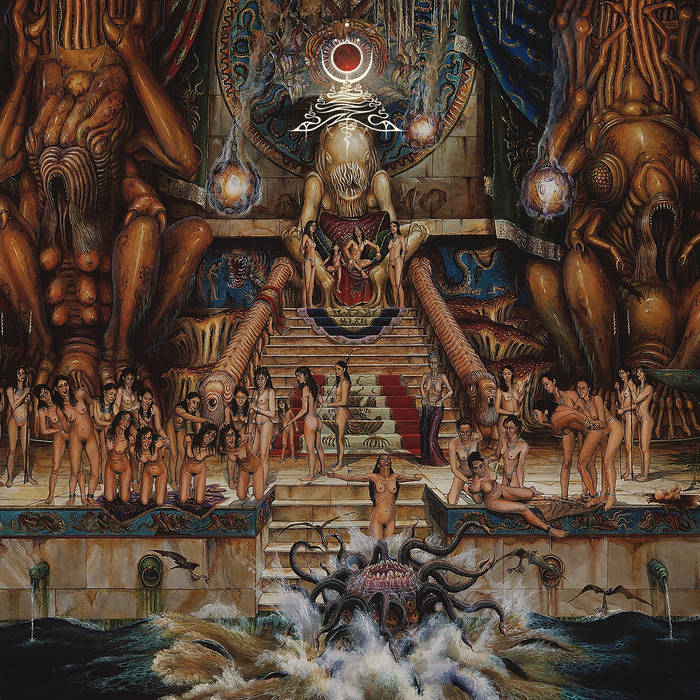 FIVE MORE THINGS YOU NEED TO KNOW
ONE: Didn't have room this time around, but if you're in the business of music that will sever your head off then the new Coscradh single will do quite nicely.
TWO: The legends Unsane (RIP) are releasing their previously unreleased 1989 debut and demo. First single is out and it's, yeah, as incredible as anything they have ever done.
THREE: Roadburn made some ridiculous new additions to the online edition this week, including Mizmor, Inter Arma, Primitive Man, and more. Sucks that it doesn't "exist" in the physical realm, but this will do for now.
FOUR: Teaching a few new courses this semester (school just resumed this week over here) and one of this is about "change." I wonder to what extent is this really just me acting out my own need to cope with whatever it is the world is going through today. The world of 1914 and that of 1918 were universes apart. If there's anything history has taught us is that that's probably going to be the case rather than some invisible virus going away and everyone retuning to whatever normal is. Normal is dead.
FIVE: More legends: Pile, probably the best rock band out right now, have announced a new live stream show, playing all of Magic Isn't Real and some more stuff. Tickets and stuff here.
ONE LAST THING PROMISE: I know everyone's hype about the new GY!BE album, but your time is better spent listening to the new Ghostbound EP out now on Red Nebula.