NINE SONGS I LIKED THIS WEEK IN LIST FORM MAR 14 – MAR 20 – PLAGUE EDITION #51
A busier week than usual, content-wise, here in space station MM, with premieres/interviews with two amazing artists due to release two unique and violent albums: English/Italian avant-grindcore band Feed Them Death and experimental American black metal duo Pando. It was a real honor and a good time, and that's pretty much all you can shoot for. Other than that, keep safe and, naturally, while you're at it check out our multiple interview projects and other cool shit. And if you'd like to keep abreast of the latest, most pressing developments follow us wherever we may roam (Facebook, Instagram, Spotify, Twitter), to listen to our shitty podcast (YouTube, Spotify, Apple), and to check out our amazing compilation albums, and give me your damn money (please!) on Patreon. Much love to all Patreon people. Other people are cool too.
1. Brii – "B," form Sem Propósito (Electronic/Black Metal – Independent). There's this thing that happens when to listen to certain types of music – krautrock, ambient, atmospheric black metal – that feels like a benevolent kidnapping. It's kidnapping since you're taken somewhere somewhat against your will, and you find yourself in a new, foreign, sometimes unsettling new and immersive world. But it's benevolent, at least some times, in that the space you find yourself in is big, expansive, interesting, emotionally engaging, and, dare I say, happy. Brazilian project Brii is a benevolent kidnapper, and this newest album (their second, the first can be found our 2020 list, and there's a Brii track on our recent comp) is Brii figuring out the best way to do both – take away, and produce happiness. The firs half, "A," feels like a natural progression from 2020's brilliant Entre Tudo que é Visto e Oculto, with its interplay between electronic soundscapes and a black metal surge. "B," however, feels a bit different. The textures are different, as is the flow, but the "heavy" part feels different too, almost like a black-metal version of its electronic side. Whatever it is, it's huge, world-eating, and world-creating. When the world is collapsing it's useful to have some people building shit, and this new Brii album is Alice in Wonderland black metal at its peak. FFO: Kaatayra, Botanist, Liturgy.
2. Feculent – "Weaponisation of The Amygdala: Endless Warfare," from The Grotesque Arena (Death Metal – Brilliant Emperor Records). So, not really in that good place anymore (see above). Not expansive, not kidnapped, not happy. Instead just in a state of being with my smelly body, and this is me actually after just taking a bath, and yet still smelly. Take a dash of Impetuous Ritual, dunk it in a bucket overflowing with festering blood and organs, let it dry out some and then sprinkle it with film of black-metal and that's probably where you are here. Disturbing, emotional, bent, gruesome, and fucking incredible. FFO: Teitanblood, HAR, Imepetuous Ritual.
3. Horse Porpoise – "El Che Del Barrio," from Yellow Belly Beast (Weird Shit – Independent). I mean, I give up. Should I attempt a description after all? OK, I shall: Sticking your hand into a woodchipper during a solo noise-art installation performed by a dead person. Grindcore, mathcore, death metal, noise, dead bodies, whatever. It's cool as fuck, I do know that. FFO: Mangled stuff.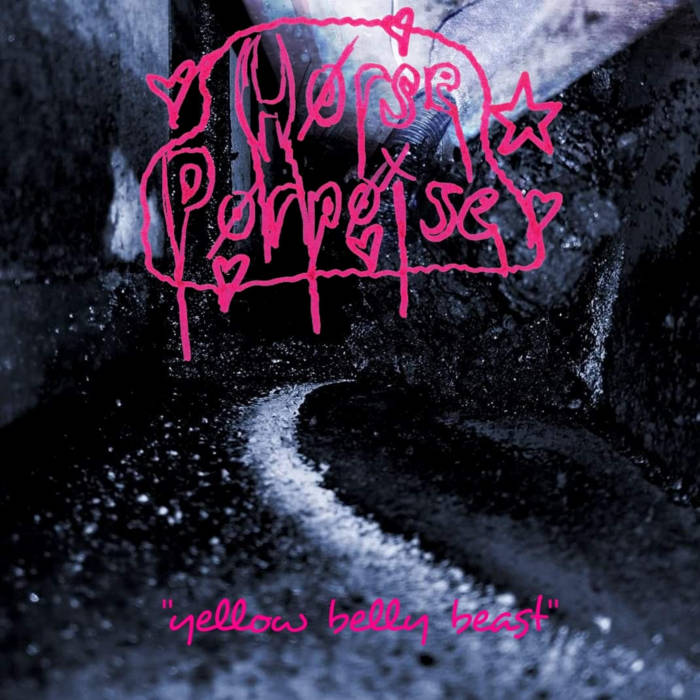 4. Somme – "The August Sun," from Prussian Blood (Black Metal – Death Kvlt Productions). Nothing brings in the required mid-pandemic optimism than bleak black metal about the Western Front now does it? Finnish black metal duo Somme is black with another stellar demo/EP, on the spurred heels of their outstanding self-titled demo/EP of yesteryear. Melodic and melancholy just enough to offset the fact that you're really just listening to a wall of static hate and violence. Beautiful, poignant, creepy, and wonderful. And a good time to catch up with these fine folk, great things still to come, I'm sure. FFO: Lamp of Murmuur, Paysage D'Hiver, Thy Dying Light.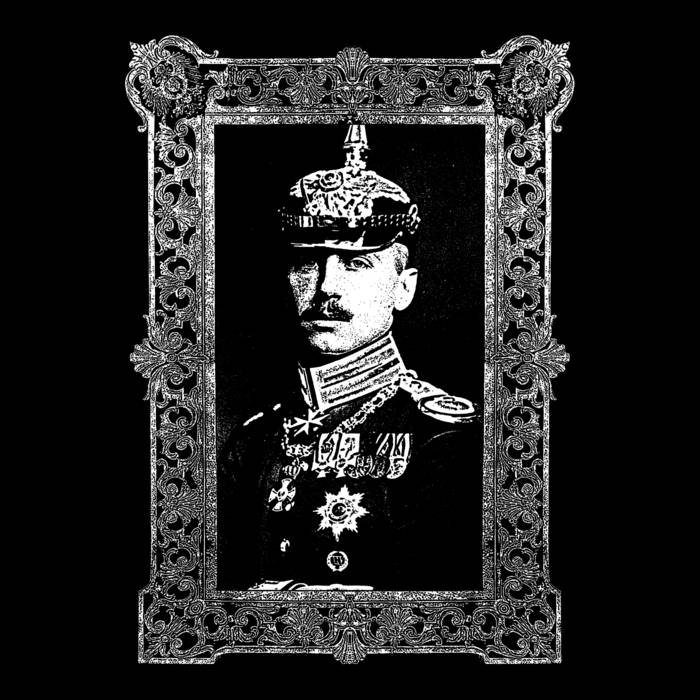 5. Dornenreich – "In Strömen aus Verwandlung ein flackerloses Licht," from Du wilde Liebe sei (Experimental/Acoustic – Prophecy Productions). In all honesty I had never heard of these dudes up until a few months ago when I found myself falling into a deep, deep rabbit hole of their discography. Brilliant, emotive stuff, reminiscent of the kind of artistic subject position that might produce a band like Virus only sadder and whispery. My timing, as always, could not have been better because instead of wasting my time on being a wretched and disappointed fan waiting for a new album for the past seven years I just hop-skipped into a new Dornenreich album! Ha! Anyhow, super cool, super beautiful music that floats somewhere between gothy post-rock and menacing folk. FFO: Virus, Empyrium, Dead Can Dance.
6. Disasphyxiate  – "Disasphyxiate," from Disasphyxiate Promo​/​Demo (D-Beat/Hardcore – Independent). You might have gotten a touch melancholic following those Somme and Dornenreich tracks so here's a little quick pick-me-upper. A brand-new demo from a brand-new Australian D-Beat/grindcore band that's just basically people being gross with guitars for a good six/seven minutes. Ugly, aggressive, stomping and great. Would be very interested in hearing what these dudes do with a little more songs. Killer. FFO: Cult Leader, 
7. Billy Woods and Moor Mother – "Chimney feat. Mach Hommy," from BRASS (Hip Hop/Experimental – BackwoodzStudioz). This is easily the best hip hop album I've encountered in quite some time. I've been safely positioned on the Billy Woods bandwagon/train/whatever-vehicle since History Will Absolve Me and there's little doubt in my mind that he is one of the most original, thought-provoking and interesting rappers/artists today. But even lil' ole me didn't see how amazing a collaboration with Moor Mother would be. This is the bizarro, hyper-intellectual, post-modern flip side to the Madlib/Freddie Gibbs magic – an intriguing, challenging backdrop for an intriguing, challenging rapper. Perfect. FFO: Quelle Chris, El-P, Shabazz Palaces.
8. Kassad – "The Maze" (Black Metal/Post-Metal – Hypnotic Dirge Records). Kassad's 2020 album London Orbital was a pretty cool release, mixing a shit-ton of atmosphere with kind of a post-metal/post-rock vibe. A black metal Red Sparowes, if you will. So this single, originating from the same session, coming out of nowhere was a very nice little surprise. There aren't a whole lot of bands bridging the gap between Midwestern post-rock tradition and atmospheric black metal but Kassad is doing just that, and very very well. FFO: You get it, come on.
9. Lightning Sharks – "Below the Snakes," Life is a Hideous Thing (Screamo/Mathcore – Halfmeltedbrain Records). Very well written, recorded, and executed screamo/math that actually kind of sounds like what would have happened if you took a super brainy death metal album (Gorguts etc) and stripped it back to a kind of Fender-friendly basement of skinny dudes being anxious about life. Spastic, emotional, and, again, very, very well made. More than worth your time. FFO: Fawn Limbs, Botch, Coalesce.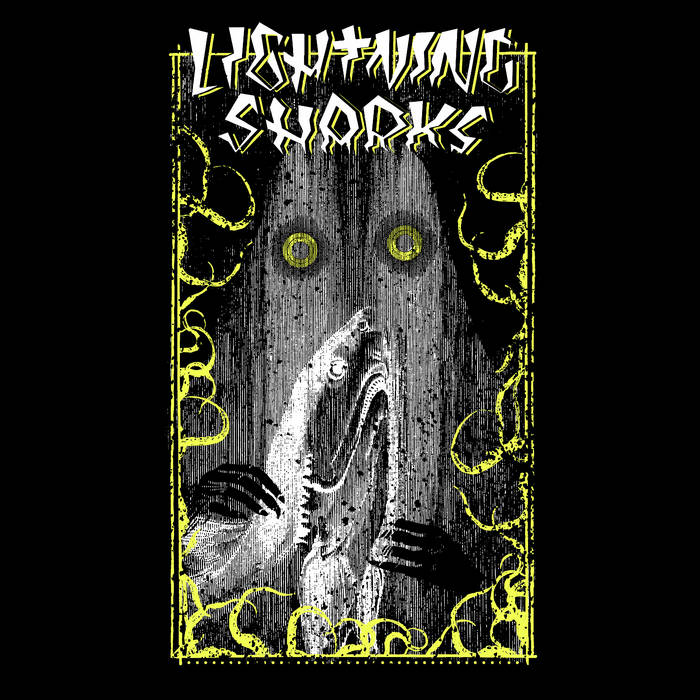 FIVE MORE THINGS YOU NEED TO KNOW
ONE: If you're on the hunt for some good, vicious death metal then Tel Aviv duo Deathsiege released two outstanding demos last year that are getting the compilation treatment Propagator Propaganda Records. Band bandcamp here, label here.
TWO: There's a nice new mini doc about the making of Insect Ark's The Vanishing. Here it is on their FB page.
THREE: In case you missed it (not sure how you could have): new albums by Mare Cogitum and Midnight Odyssey. I, Voidhanger is killing it. What else is new?
FOUR: I realize things are very difficult still all over the world with this COVID disaster, but things are looking up around here, at least for now. Life is back at full swing, kids are at school, and I'm actually going to a surprise birthday party a few hours from now. And yet, for whatever reason, I am as low as I was when this thing was raging at its fiercest, and I can't really tell why. I guess it might have somewhat to do with the sense of self worth that a tile of crisis encourages, that you're pulling through something that is mentally and physically very difficult and then when it ends (for now, let's just call it a lull) the cards are shuffled again and there you are, again not knowing what the fuck to do or who you are. I'm sure I'll get used to it again, and maybe a day will come when I'll feel confident enough to take the "plague edition" title from these posts, but it's rough.
FIVE: There was just so much music and stress toward the end of 2020 that I had to just let some albums go, only to just now returning to them. One of those was Engulfed's latest, and let me tell you: it's fucking perfect death metal. Perfect. Don't miss out.
ONE LAST THING PROMISE: In the market for bone-shattering death metal? This demo by new project Cavern should do nicely.