NINE SONGS I LIKED THIS WEEK IN LIST FORM APR MAY 23 – MAY 29– PLAGUE EDITION #60
A busy week of existential angst and wonderful, angst-ridden music. What more can one ask for? Oh, one can also ask for a new interview with black metal whirlwind Esoctrilihum, who just released another incredible album earlier this month. Check it out here, it's nice and warm.
Other than that check out our multiple interview projects and other cool shit. And if you'd like to keep abreast of the latest, most pressing developments follow us wherever we may roam (Twitter, Facebook, Instagram, Spotify), and listen to our shitty podcast (YouTube, Spotify, Apple), and to check out our amazing compilation albums. Oh, and you can support our unholy work here, if you feel like it. Early access to our bigger projects, weekly exclusive recommendations and playlists, and that wonderful feeling that you're encouraging a life-consuming band musical habit. Now: music.
1. Portal – "Hexodeus," from Hagbulbia (Noise/Experimental – Profound Lore Records). Nothing much to say at this point about what is undoubtedly the single most important death metal band of this millennium. They dropped a new and excellent album, Avow, which I am thoroughly enjoying and already think is on par with albums like Vexovoid. And then they went ahead and produced a surprise noise release on the same damn day. And for the majority of Hagbulbia I found myself saying, "You know what, i like this, this might be a nice new direction." I mean, they're practiacally noise as it is, only with riffs, only makes sense to just go all-out modern abstract with it, right? And then this closing track came and it became very clear to me that this is the sound of the future. Portal were always of the future in some way, they never sounded like anything and thus always felt almost alien. But this track here sounds like their future. One of the best Portal tracks ever, and a shimmering masterpiece of emptiness. FFO: Beherit. That's it. Can't compare it to anything else.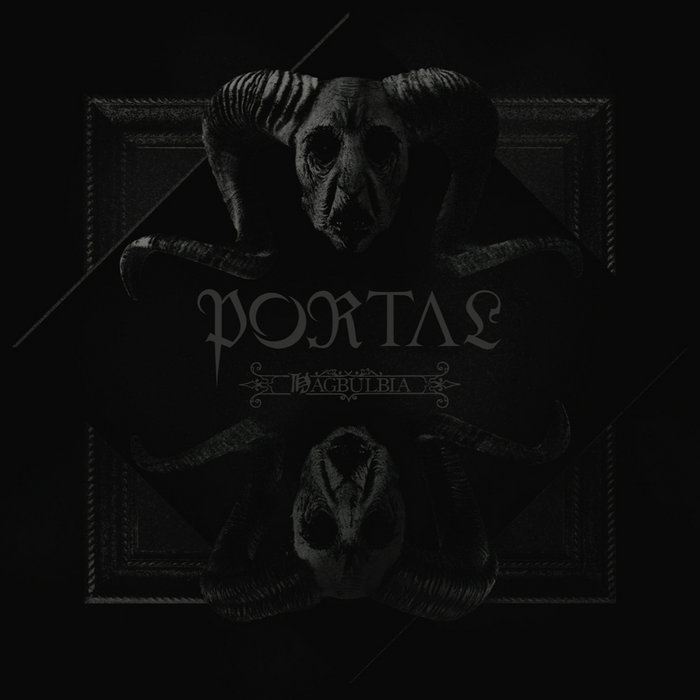 2. Nothing is Real – "Violin Concerto in A Minor," from Symphony Mysterium (Avant-Garde Doom Metal – Independent). So, apparently there's this project called Nothing is real out there in the sunny meadows of Los Angeles that has released eight albums in the last two years. Yup. More pertinently to the song at hand, however, they released what is one of the best, most original, thought-provoking and moving albums so far this year, one I would not have even heard about if it were not for a recommendation from this excellent twitter account. It's loose, it's forward-thinking, it's bizarre, it's heavy, and just incredible. Fantastic stuff. FFO: Haunter, Suffering Hour, The Ruins of Beverast.
3. Pagan Moon – "Escape Into Mysticism and Madness," from Torchlight (Black Metal – Independent). There's had been quite a few decent and good raw black metal releases this year, probably spearheaded by the Lamp of Murmurr/Dai-ichi split and the new Spectral Wound, but this newest demo from Utah project Pagan Moon is right up there as far as I'm concerned. Striking the perfect balance between that murky, lo-fi fuzz and beautifully moving and damn catchy melodies this is really what I'm looking for in the rawer side of things, and probably the release I listened to the most this week. Check it out. FFO: Revenant Marquis, Thy Dying Light, Lamp of Murmuur.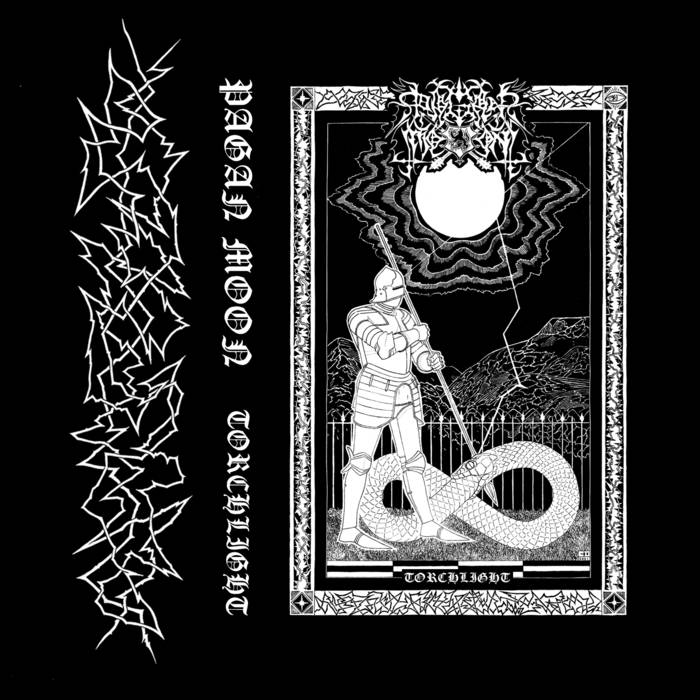 4. Sin Piedad – "Matarás," from Resistencia (Death Metal – Independent). Sometimes all you really want in life is for your head to be kicked in by a herd of stampeding armored elephants with laser beams coming out of their tusks. And that's precisely what I got the very second I clicked on this new EP from Argentinian killers Sin Piedad. You'll get HM-2 boots in your face all day, incredible execution, riffs that are catchier than COVID-19, and just an overall great performance. Standout death metal release for the year, no doubt. FFO: Cerebral Rot, Incantation, Mortiferum.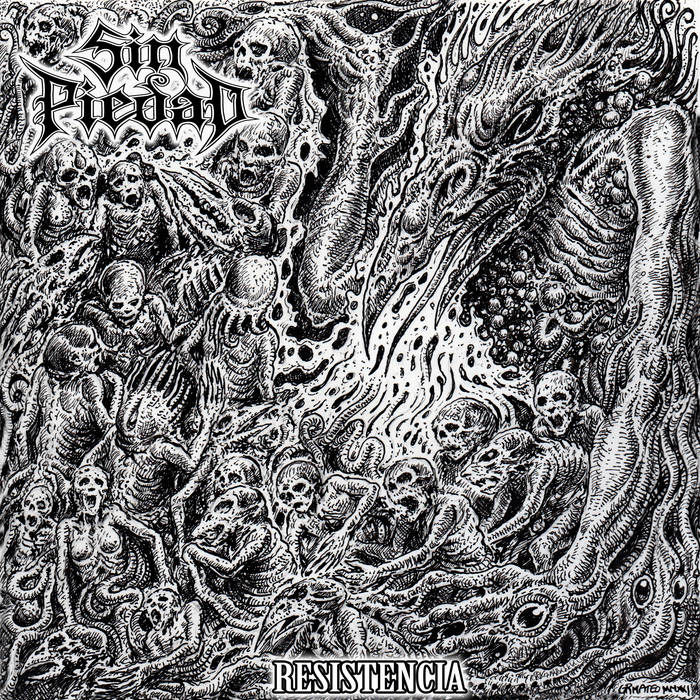 5. Vile Haint – ״Rural Sorcery In Early America," from Ol' Hatchie Haint (Atmospheric Black Metal – Moonlight Cypress Archetypes). The eternally creative and creating minds behind such fantastic (and criminally underrated) black metal projects such as the amazing Primeval Well is back with what could only be described as a breathtaking new atmospheric project. Its debut album, Ol' Hatchie Haint, is nothing short of a dream come true for anyone looking for an organic-feeling, emotive atmospheric album that's packed with beautiful melodies, incredible performances, and etherial interludes and break. One of the best black metal albums to come out this year, period. FFO: Primeval Well, Yellow Eyes, Panopticon.
6. Soft Kill – "Mourning Dove (Demo)," from Not Quite Dracula Music (Goth Rock – Independent). I mean, if you're going to release a perfect song why in the hell would you call it a demo? You have intentions of making it more perfect, is that it? Because perfect is perfect, from the latin perfectum – done. I don't have other wise things to add to this new surprise release from Soft Kill, just these general musings on the meaning of perfection. For whatever reason. FFO: Secret Shame, Drab Majesty, Perfect songs that are perfect that way they are.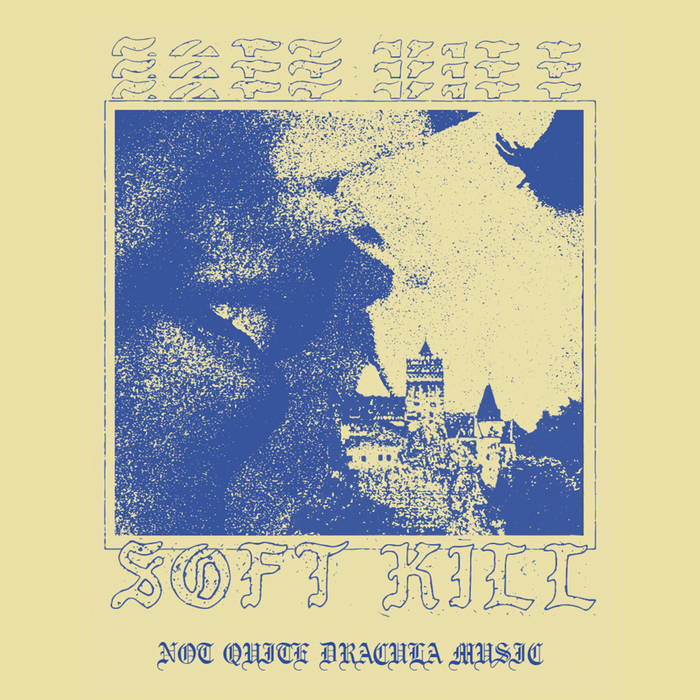 7. Cultum Interitum – "Veneration I," from Veneration of The New Dawn (Blackened Death Metal – Godz ov War Productions). And now for the "music that makes me feel like I'm doing something wrong" section of these proceedings. I remember not being wholly impressed by the debut from Warsaw black metal outfit Cultum Interitum, mostly because I was pretty excited about the cover. This, however, feels like a much more thoroughly cooked affair, creating that dark, dense atmosphere that has become so synonymous with dissonant Polish black metal, growing, naturally, from the Deathspell Omega trunk. Overbearing, suffocating, and all those other dark adjectives used to describe music that scares you shitless. FFO: Deathspell Omega, The Ruins of Beverast, HAR.
8. Mannveira – ״Í köldum faðmi,״ from Vitahríngur (Black Metal – Dark Descent Records). The first advance track from the debut by Icelandic band Mannveira has it all. It has massive atmosphere, crystal-clear production, and an enticing tension between desperate performances and a despondent, almost indifferent tone. And when you take a gander at who's behind it all it immediately make sense that this would be as great as it is out of the gate, with members and live members of such Icelandic staples as 0, Naðra, Almyrkvi, Wormlust, Andavald, and others. A beautiful, emotional journey and can't wait to get a chance to check out the whole thing. FFO: Fyrnask, Zhrine, Auðn.
9. Alora Crucible – "Barriers Hymn," from Thymiamatascension (Whatever – House of Mythology). Good, moody music.
FIVE MORE THINGS YOU NEED TO KNOW
ONE: Rosetta's Matt Weed released another installment of his post-rock project Ghost Lode, and it's predictably beautiful.
TWO: If you're looking for some metallic hardcore relief then the debut album from Tooth and Claw (members of Earth Crisis, Sect, and Magnitude) will do quite nicely.
THREE: A fascinating new instrumental post-metal/post-rock band by the name of Mokujin is releasing its debut EP soon, and the first single is banging. Great Intronaut-meets-Toundra vibe. 
FOUR: The external drive in which I store all my interviews, including one very important unpublished one, isn't responding. Pray for me.
FIVE: Didn't have space this week, but the new Anatomia is fantastic. Amazing death doom of the highest order.
ONE LAST THING PROMISE: I hate most power/heavy metal right off the bat. But this made me smile. Will I listen to it more? Maybe, but more than worth your time.