NINE SONGS I LIKED THIS WEEK IN LIST FORM APR JUNE 20 – JUNE 26 – PLAGUE EDITION #64
Nice quiet week, except for the fact that we interviewed one of the best, loudest, and most disgusting bands on earth right now, Japan's goregrind phenoms Pharmacist. Other than that everything is the same and we all grow old and rot (which reminds me – don't miss out of the new Cerebral Rot).
Other than that, check out our multiple interview projects and other cool shit. And if you'd like to keep abreast of the latest, most pressing developments follow us wherever we may roam (Twitter, Facebook, Instagram, Spotify), and listen to our shitty podcast (YouTube, Spotify, Apple), and to check out our amazing compilation albums. You can support our unholy work here, if you feel like it. Early access to our bigger projects, weekly exclusive recommendations and playlists, and that wonderful feeling that you're encouraging a life-consuming band musical habit.
1.  Argwaan – "Delusive Virtue," from In a Surge of Anguish (Black Metal – Independent). Probably the winner of the "most memorable Bandcamp find of the week" award (that I just made up), this debut from Dutch depressive black metal project Argwaan is just stellar. They've got the atmosphere right, the instrumentation right, the recording right and, most importantly, they write the hell out of their songs. Some of the tracks here, present company included, even have that almost avant-garde, twisted vibe that makes all things great in life. Fantastic stuff. FFO: Xasthur, Suffering Hour, Grey Aura.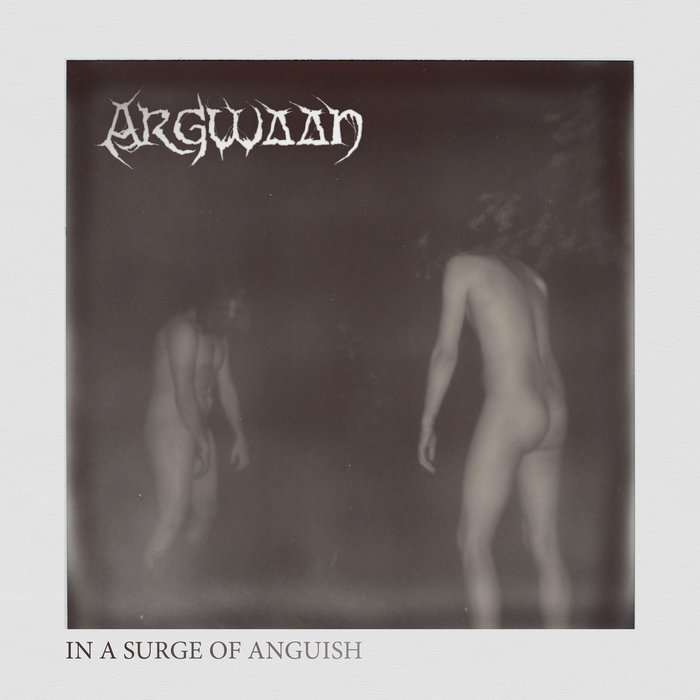 2. Fawn Limbs – "Twitching, Lapsing," from Darwin Falls (Mathcore/Madness – Roman Numeral/Wolves and Vibrancy). Is it annoying that I keep loving the fact that I was early on the FL hype train? I guess it is. So here's me being annoying: I WAS EARLY ON THE FL HYPE TRAIN AND I'M A FUCKING GENIUS KNEEL BEFORE ME! Long-time friends of this whacky place, Fawn Limbs to me were love at first sight, from the Botch-like insanity to the Celeste-like visuals. Their debut was on our 2019 list, we just recently did an interview with them, good people. But even me and my infinite wisdom cannot dare to claim the beast that is Fawn Limbs, one that is quickly evolving into just one of the best bands out. In this first single from their upcoming EP their evolving while devolving, creating the kind of mess Coalesce and Imperial Triumphant would have made had they been engrossed in a nocturnal bout of love making. It's completely bonkers and I want to kiss it. FFO: Kissing bonkers shit.
3. Leila Abdul-Rauf – "Distortions In Phantasy III_Suspension," from Phantasiai (Ambient/Experimental – Cyclic Law). Leila Abdul-Rauf is probably one of the most talented people I have ever encountered. Whether through her stunning work of (the best death metal band bar none) Vastum, her work on Hammers of Misfortune, her contributions to Cardinal Wyrm, her project Ionophore or anything else she might even remotely have to do with, she seems sometimes to be actually made of music. And this most recent solo work is no exception. Haunting, etherial, and dark. DARK. FFO: Ambient stuff.
4. Bygones – "Fake Gods // Failed Sons," from If An Engine Burns (Hardcore/Sludge – Independent). Let's just assume that this cover art by Reut Ashkenazi is going to be the best cover this year because why not. But beneath its sombre visuals lies one of the best hardcore/post-hardcore/whatever-you-want-to-call-it albums you'll hear all year. Featuring present and past members of some of the best bands in Israel right now (Nur, Kluvim, etc) this is real music made by real people. Fucking love it. FFO: Today is the Day, Big Black, Portrayal of Guilt.
5. Kold – "Svare Indre Kvæler," from Kold (Black Metal – Vendetta Records). A brand new project, a brand new release, and a very, very interesting kickoff. Blazing, emotive, somewhat melancholy black metal done just about perfect. The kind of black metal that makes it feel like the walls are falling, and this is just their first release. God damn. FFO: Deafheaven, Blut aus Nord, Decoherence.
6. Siderean – "Abyssophora," from Lost on Void's Horizon (Progressive Death Metal – Edged Circle Productions). There's a kind of unofficial rule round these parts that prohibits me from discussing albums that I have already written about, for the sake of not repeating myself and so on. This is me breaking that rule. Teleport was a fantastic band, and the shift to the Siderean name brought some fears that the new name would somehow disrupt their incredible blend of death metal, thrash, prog, and cosmic goodness. Well, if there was ever any doubt (there wasn't any, really) their first full-length should laser those shut for good. Quite simply one of the best, most exhilarating albums that have come out thus far this year, absolutely my favorite death metal album to have come out this year, and a monster of spacey, forward-thinking thrashing death metal. It made me think about one of my all-time favorite albums – Rust in Peace – and seeing that it clocks in at a mere three seconds longer than that legendary album I think there's some meat to that comparison. Incredible. FFO: Morbus Chron, Horrendous, Haunter.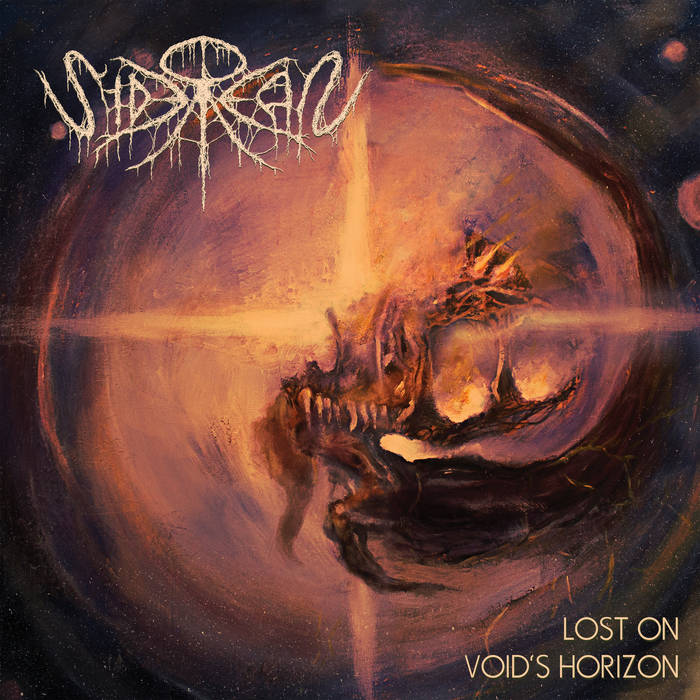 7. Cloud Rat – "Mother Tongue ~ Glitter Belly," from Mother Tongue ~ Glitter Belly (Grindcore – Arotffact Records). Michigan grind legends, amazing humans, and recent participants in our "tell me about you fave album" interview series Cloud Rat are back with what really is their Adult Swim single but who cares. One of the most creative, off-center, magical grindcore acts ever yet proves why it is all these things I just said it was. Part screamo manifesto, part grindcore masterclass, and part experimental mayhem this is is eight minutes of utter disorientation and powerful bliss. Trust me. FFO: Deafkids, Portrayal of Guilt, Aphex Twin.
8. Gorge – "Sacred Fire," from Village Raid (Doom Metal – Independent). I first caught wind of Connecticut bizarro doom outfit Gorge with their 2018 debut single "Buffalo Hump." I was hooked. But actually my way in was through the random discovery of the incredible and related project Bolgia (which you have to check out if you're into Godflesh inspired experimental death metal, or something like that). But it's been quiet on the Gorge front, and here they are, back with a new album that still retains their unhinged, raw sound only sounds a bit more direct and aggressive and sludgy. So, a win-win for all. Loving it, and so should you. FFO: Mastodon, Kyuss, Om.
9. Embestida – "Fuego Del Cielo," from Embestida (Death/Black Metal – Headlight Productions). So, I guess I got a little weird this week, which means I need to end this installment with some boneheaded, ferocious, misanthropic, ignorant death metal. I don't make the rules. This first single which seems to be the lead track from a debut by these Chilean monsters is every one of those things – it feels evil, and crushing and all those lovely adjectives bands like to highlight on their social media. But what sets it apart is that it feels, dare I say, smart, dynamic, varied and fucking cool as all hell. Allow this to kick you ass, you'll be better for it. FFO: Teitanblood, Svpremacist, Sonne Adam.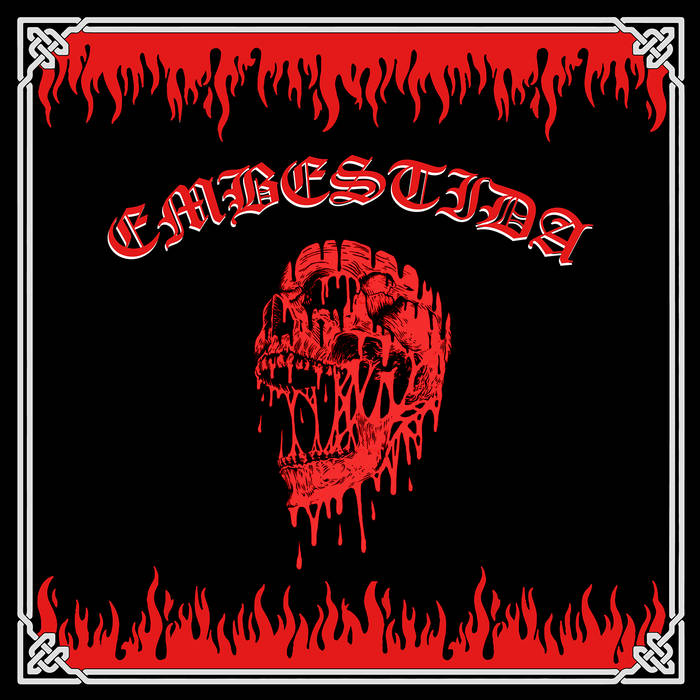 FIVE MORE THINGS YOU NEED TO KNOW
ONE: The maniacs otherwise known as Teeth have announced a new album for later this year.
TWO: Sculptured, the proggy brainchild of Agalloch's Don Anderson, is releasing their first album in 13 years and you can listen to first track here.
THREE: Remember when Enslaved did those cool streaming concerts of old and new material? So now you can buy them/listen to them on Bandcamp too.
FOUR: Looks like COVID is making a comeback and I haven't been able to see a show yet. Fucking great.
FIVE: Hellish Form, who released one of my fave doom demos in a LONG TIME just released their debut. Get on it.
ONE LAST THING PROMISE: The genius Déhà released more music. I know! This time more on the experimental, ambient, modern-classical spectrum. And obviously it's great.