NINE SONGS I LIKED THIS WEEK IN LIST FORM AUG 8 – AUG 14 – PLAGUE EDITION #70
Another week of incredible music, which was in fact an exceptional week of incredible music. Also the week we had the distinct honor of exclusively streaming the new track from the upcoming album by dissodeath beasts Defacement, featuring Brendan Sloan of Convulsing on guest vocals. That was a mouthful. Other exciting stuff in the works too, one of which is a Patreon mega-recommendation post planned for next week in lieu of me being bad with posting. And other things of a more clandestine nature. Keep safe.
Check out our various interview projects and other cool shit. And if you'd like to keep abreast of the latest, most pressing developments follow us wherever we may roam (Twitter, Facebook, Instagram, Spotify and now also a tape-per-day series on TIK TOK!), and listen to our shitty podcast (YouTube, Spotify, Apple), and to check out our amazing compilation albums. You can support our unholy work here (Patreon), if you feel like it. Early access to our bigger projects, weekly exclusive recommendations and playlists, and that wonderful feeling that you're encouraging a life-consuming band musical habit. Be well!
1. Botfly – "Reflect // Reject," from Lower than Love (Noise Rock – No Funeral Records). Some fantastic noise rock from this Nova Scotia three-piece. Really can't remember when was the last time I was so impressed with a track from this kind of vibe, maybe Intercourse or Chat Pile, but that's pretty much it as far as recent noise rock goes. At times desperate, at time etherial and melodic, and most of the time heavy as all fuck, "Reflect // Reject" just glides from jagged pissed-off anger to magical melodies. Really fantastic stuff, and one fantastic cover too. FFO: Intercourse, Pile, Chat Pile.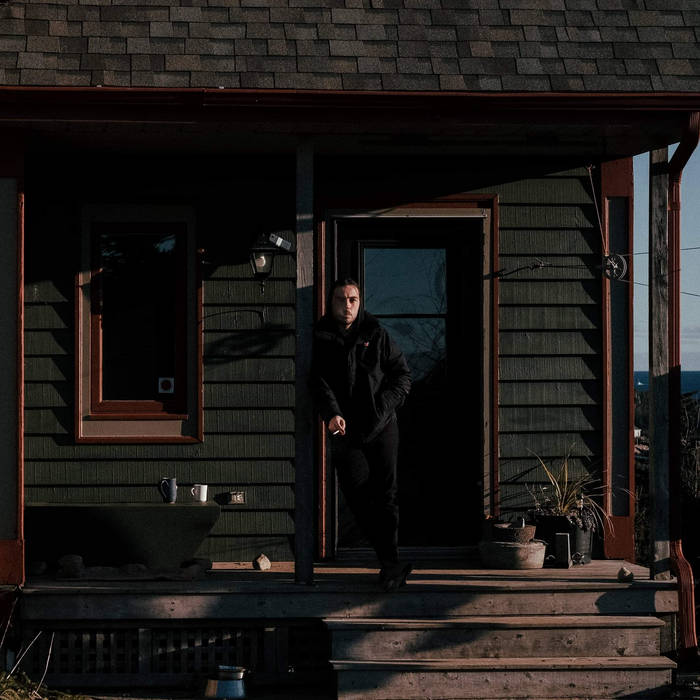 2. Sunless – "Forgotten (Remnants of Life)," from Ylem (Death Metal – Willowtip Records). The first single from the upcoming album from these Minnesotan freaks is just a joy of proggy, spacy, twisted death metal. Their 2017 album Urraca was pretty great and this sounds just as good if not better. Weird, weirdly melodic, aggressive, scattered as all hell and tight as fuck. Amazing. FFO: Artificial Brain, Siderean, Horrendous.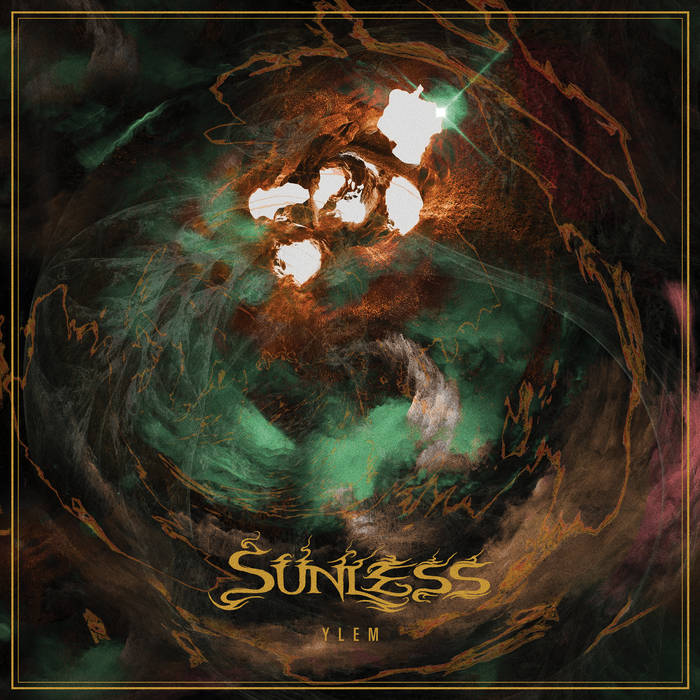 3. Ghost Spawn – "Bathing in the Putrefaction of Time," from Everflowing Absence of Light (Death/Black – Independent). This track, from an upcoming album by this Denver one-mean project, is a fucking short story. It begins nasty, moves into some flashy, melodic, melancholy territory, and then just goes apeshit (and then back again). Like eating a well-rounded meal of whole-grain rice, proteins, and oh so many god damn riffs and blasts. Just a creative, compelling musical being or object. Inspiring stuff. FFO: Autopsy, Morbus Chron, Har.
4. Blackwater Holylight – "Around You," from Silence​/​Motion (Rock – RidingEasy Records). I stumbled into the etherial, dark beauty of Blackwater Holylight by complete accident when I was still doing my weekly new releases thing on Facebook around 2019. Really reminded me of some artists I truly love, such as True Widow or, to a lesser extent, Emma Ruth Rundle. Just the kind of music that relaxes you while somehow also nourishing you. I don't know what I'm talking about, it's just very, very pretty. FFO: True Widow, Emma Ruth Rundle, Somali Yacht Club.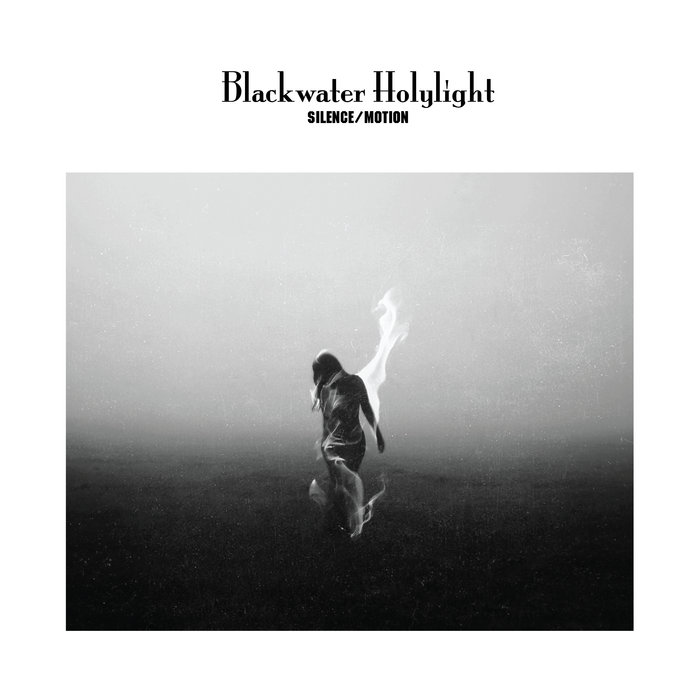 5. Frontierer – "Glacial Plasma," from Oxidized (Mathcore/Death Metal – Independent). I think it's safe to say that we're witnessing something of a renaissance of late 90s-early 2000s mathcore with amazing bands like Fawn Limbs, Pupil Slicer, and others. Few, however, go as hard as Frontierer, and with this first track from their upcoming album it seems like they're not exactly in the mood to let that energy up. Glitchy, unhinged, precise, and pretty damn amazing. FFO: The Dillinger Escape Plan, Black Matter Device, Car Bomb.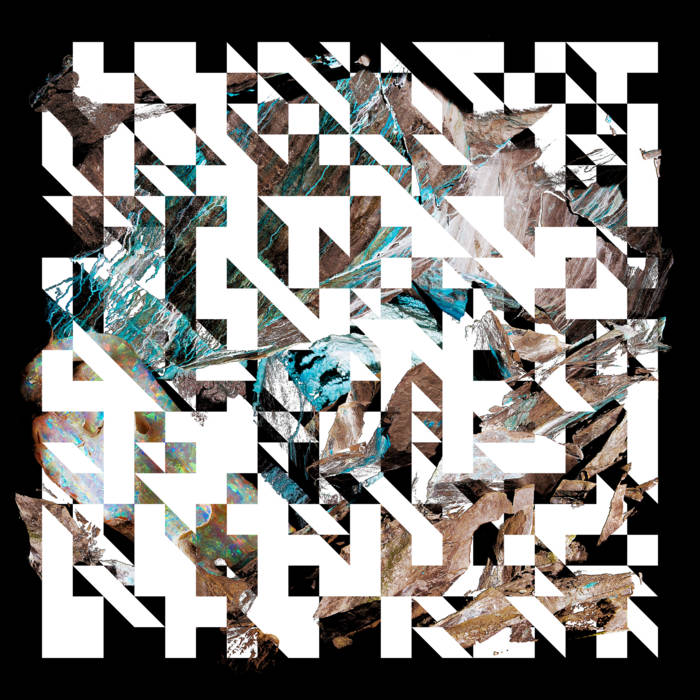 6. Alda – "Stonebreaker," from A Distant Fire (Atmospheric Black Metal – Eisenwald). One of the masters of that organic, emotive American atmospheric sound is back after a long wait with a new album, another beautiful cover, and one enthralling first single. Executed beautifully, recorded beautifully, and written beautifully. That progression around the mid point of the track has to be one of my favorite moments all year. Can't wait for this one. FFO: Panopticon, Wolves in the Throne Room, Vukari.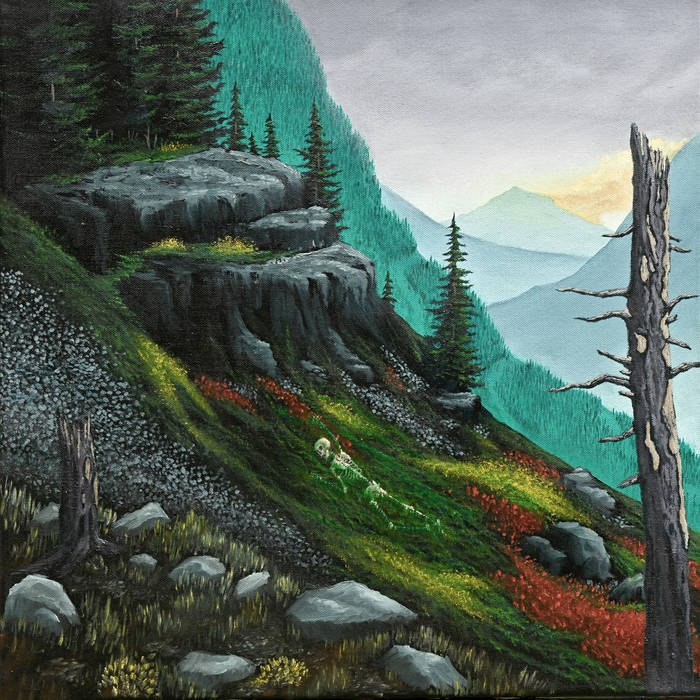 7. LVCIFYRE – "The Broken Seal," from The Broken Seal (Black/Death – Dark Descent Records). This track, the first out from an upcoming album (!) from U.K. madmen LVCIFYRE, is basically what a musical play would sound like if the plot was burning shit and spearing it as it bleeds and hisses on the coals. So, if anyone out there is writing something like that (wouldn't surprise me in the least) then I guess you have your soundtrack. "Evil-sounding" is a PR buzzwork, but this is truly evil (and somehow musical theatre) sounding. Crushing. FFO: Teitanblood, Malthusian, Diocletian.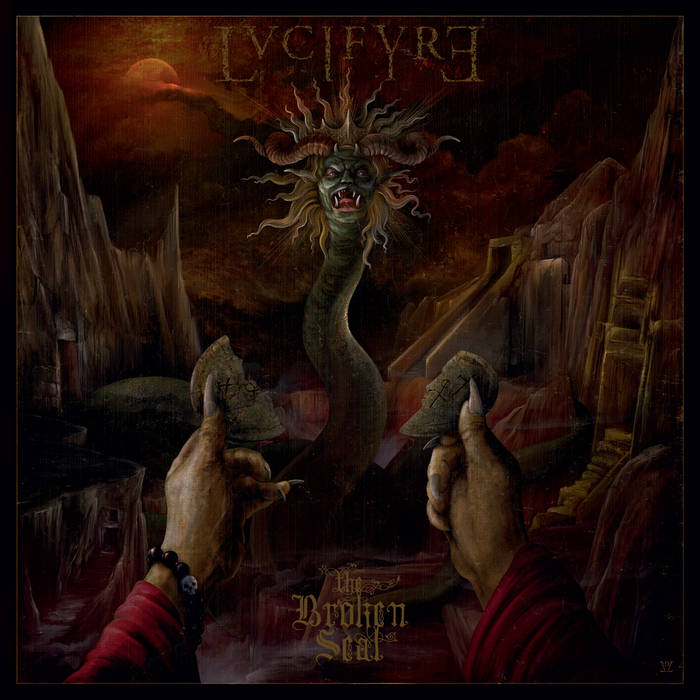 8. Xiao – "Inget," from Pain (Hardcore/Powerviolence – Lower Class Kids). I mean, at this point it's pretty much if Lower Class Kids releases something you need to buy it, that's basically the idea. But if you still want that snappy, suger-sweet description then here it is: A Swedish avalanche of riffs and screams that will decapitate you but your decapitated head will have a huge grin on its face. So there. FFO: Smiling decapitations.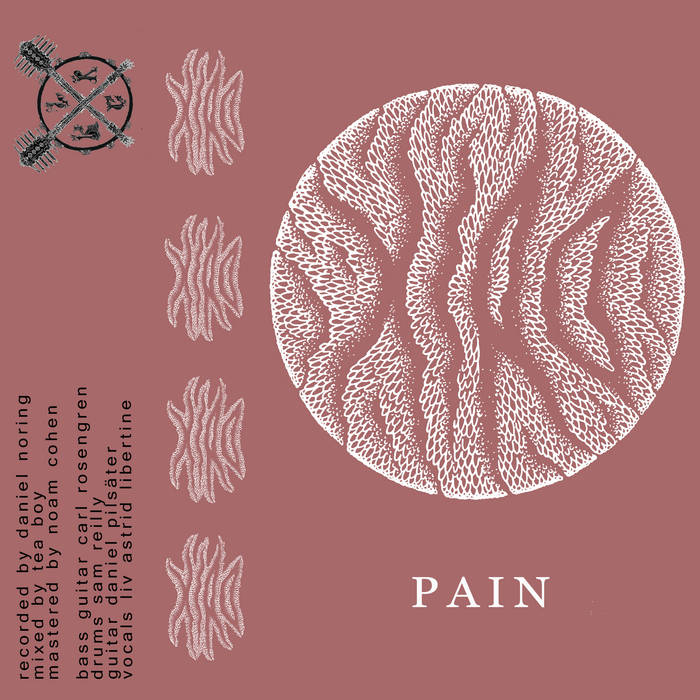 9. Ushangvagush – "Gjiapigji'j," from Mntu (Atmospheric Black Metal – Vigor Deconstruct Records). This week was insane, and it was near impossible to choose a song to close out the list out of everything that I bumped into this week but there was no use denying this record. The sonic foundations to this album are something like 90s emo, on which a fearsome scaffolding of riffs, sonic forestry and screams was mounted. Which means you get that sting of honest, almost exposed emotion along with an actual shitload of sounds, textures, moods and aggressions. It's beautiful, it's mesmerizing and it's basically a must listen. Their 2019 EP was great, this is incredible. FFO: Kaatayra, Aara, Ungfell.
FIVE MORE THINGS YOU NEED TO KNOW
ONE: So, I stumbled into this two-track, instrumental atmospheric black metal demo (?) and I think this has a ton of potential. Put the right vocals on there, tweak the production and let's fucking go. The name's Rust.
TWO: What would make me happier than Wreck and Reference covering classic Deftones? Absolutely nothing.
THREE: Hey, remember that annoying feeling of not being able to find Today is the Day stuff anywhere online? Well, guess what.
FOUR: Sometimes old friends need to stay old friends. Because they suck, that's why.
FIVE: So, messing around I found this older release from a band called Die (good name), from 2006. Thing its: it's fucking amazing, and really sounds like a death-metal-ish version of whatever glorious proggy thing Ihsahn was doing in the 2000s. No fucking joke.
ONE LAST THING PROMISE: Just to prove to y'all how insane it was to pick my list: I left out the two recent Haeresis Noviomagi tracks that came out recently, one from Iskandr and one from Fluisteraars. May return to these soon.