NINE SONGS I LIKED THIS WEEK IN LIST FORM SEP 25 – OCT 1
Let me tell you, working on shit and then releasing it is its own private hell. Making shit is nice, getting to show people what you've done is cool. Waiting to hear what they think is awful. Happily/sadly, I'm experiencing this right now in three different ways – the new compilation, my new novel, and now with my first and new academic book. The only way to stop worrying about it and the only way to prevent self-doubt from consuming you into ash is to do more stuff. Vicious cycle.
Check out our new interview with Garry of Gonemage, and go check out his bananas album.
As always, check out our various interview projects and other cool shit. And if you'd like to keep abreast of the latest, most pressing developments follow us wherever we may roam (Twitter, Facebook, Instagram, Spotify and now also a tape-per-day series on TIK TOK!), and listen to our shitty podcast (YouTube, Spotify, Apple), and to check out our amazing compilation albums. You can support our unholy work here (Patreon), if you feel like it. Early access to our bigger projects, weekly exclusive recommendations and playlists, and that wonderful feeling that you're encouraging a life-consuming habit.
1. The Callous Daoboys – "Field Sobriety Practice" from Celebrity Therapist (Emo/Mathcore – MNRK Heavy). The stunning artwork for Celebrity Therapist began popping into my feed a few weeks back, a fact that, naturally, caused me, an adult person, to go "fuck this overhyped shit" and pass on. Luckily my juvenile ego was awarded a second chance with a quick roadtrip this passing week, in which this album proceeded to pummel me into a sobbing pulp. Stylistically, it's as if The Devil and God Are Raging Inside Me Brand New had passionate coitus with a Frontierer album. But more importantly if feels like you're witnessing a very angry, very personal letter from a person to his past. As if you're not supposed to be there. But I'm so very happy I was. FFO: Being disappointed with adulthood while setting fire to your basement.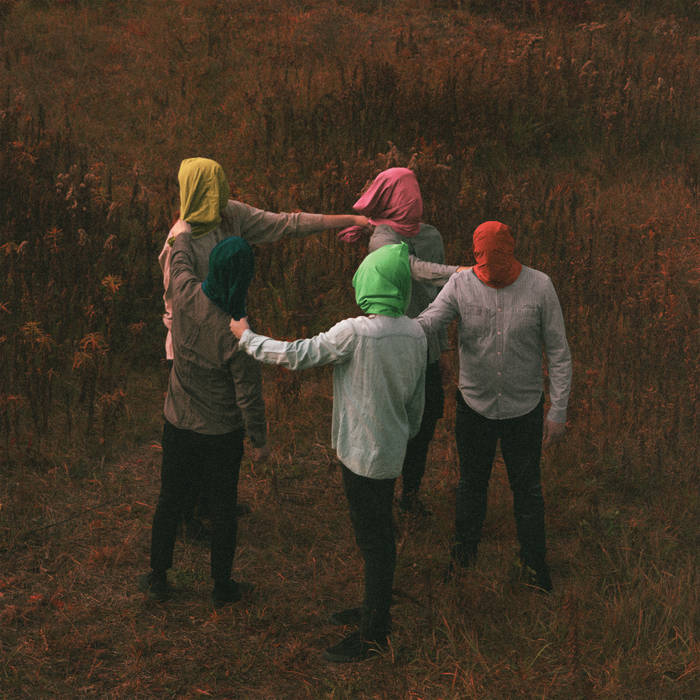 2. Frozen Graves – "The Indistinct Menace of Treason," from  – An Age of Emptiness (Black Metal – Amor Fati Productions). Mid-tempo, excruciating, recorded-in-a-muffled-bedroom glory. Wave after wave of absolutely nothing wash over you, giving you nothing, taking nothing. An empty room of a track, embedded within an empty room of an album. Like your thoughts bouncing off from your dry skull to the window. Only in beautiful black metal. FFO: Shining. ColdWorld, Xasthur.
3. High Command – "Siege Warfare," from Eclipse of the Dual Moons (Thrash Metal – Southern Lord Recordings). Emerging from the Frozen Graves track into this one hell of an exercise in contrast. There, everything was empty, melancholy, and bleak. Here everything is LIT ON FIRE. Bright, upbeat, uptempo, and exhilarating. I've kind of been a silent fan of High Command since they came out, but this might be my favorite track by them so far. Has all the drama and epicness of that battle nonsense with enough denim packed into their riffs to throttle Paul Baloff (RIP). Awesome. FFO: Attacking the walls of your sworn enemy while wearing white Nike hightops.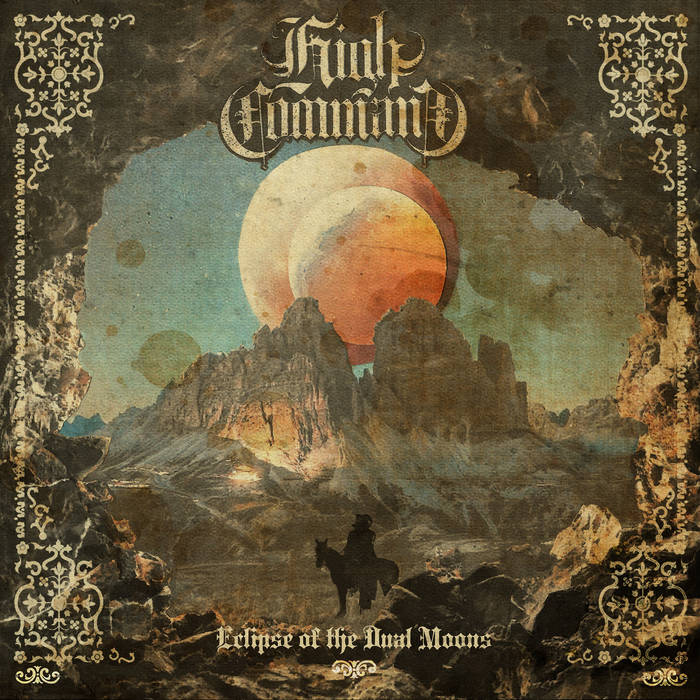 4. IJdelheid – "Here With the Moon," from Stealing the Fire From Heaven (Dream Pop/Folk – Onism Productions). The wonderful solo effort from Grey Aura's Ruben Wijlacker is back with an absolutely stunning couple of new tracks (and one cover). It is lush, beautifully crafted, and mesmerizing music, that, to me, brings to mind 2010s Ulver, probably pre-The Assassination. It's funny that I mentioned Ulver, because even the acoustic guitar parts kind of remind of of the new (and wonderful) album from Haavard. Anyhow, beautiful. Just fucking beautiful. FFO: Ulver, Haavard, How to Dress Well.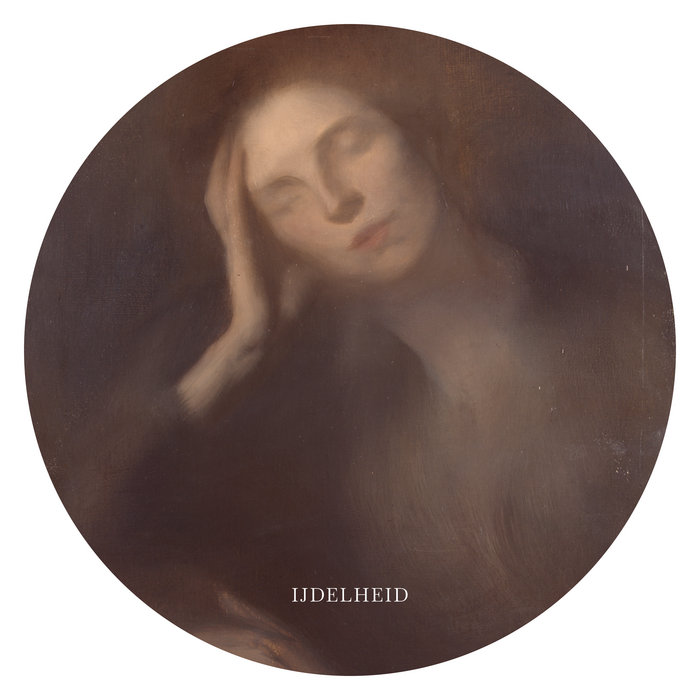 5. Dead Neanderthals – "Unity," from Metal (Experimental – Utech Records). My way into the DNSU (Dead Neanderthals Semantic Universe) wasn't actually, funnily enough, via the actual band, but via their various side projects and offshoots. I guess I wasn't ready to walk in through the front gate, or something (I really am exposing the ugly sides of myself as a human in this blog, and then I wonder why I'm stranded on 600 followers on Twitter, not that I'm complaining because what's in a number, it's what you do that matters, and yet here I am complaining). But I'm ready now, and this first "track" from the perfectly named new Dead Neanderthals has me by my mental testicles (what an image!). Relentless tempo, bizarre, storm-ridden sounds and vocals, and that wonderful feeling you've been trapped in the trunk of your own car by a serial killer with a drum set. Wonderful. FFO: Neptunian Maximalism, Plague Organ.
6. Ellende – "Freier Fall," from Ellenbogengesellschaft (Atmospheric Black Metal – AOP Records). Not the hugest fan, usually, of the hyper-clean post/atmospheric black metal of the European persuasion mostly because it sounds, well, hyper clean and thus also emotionally stunted and fake. Which goes a long way to the value I ascribe to a little dirt here and there, and that's fine. But here it just works. Yes, I still have flashing images of some forest where gruff men are doing God-knows-what to my forefathers and foremothers, but at least it's pretty. FFO: Alcest, Harakiri for the Sky, Enisum.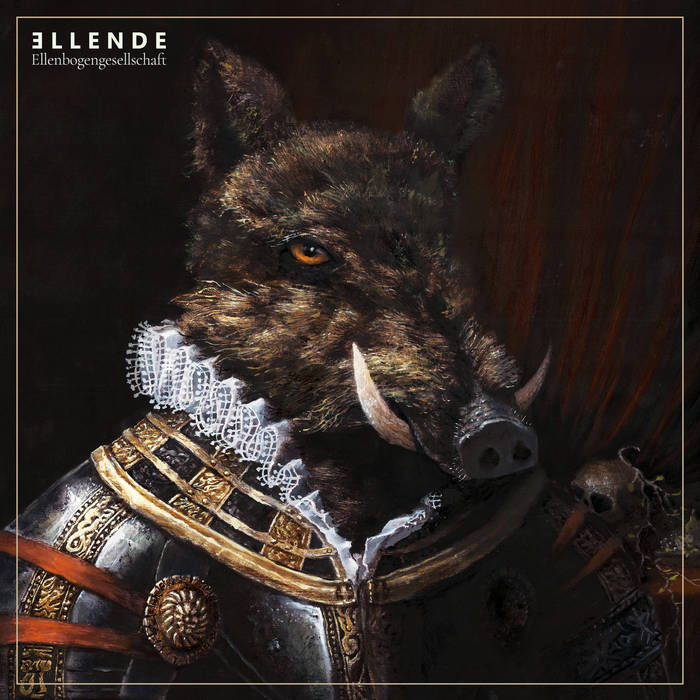 7. Blut Aus Nord – "The Tomb," from Lovecraftian Echoes (Dissonant Black Metal – Debemur Morti Productions). Really a compilation of stuff BaN made for what was for a time (is it still on?) a kind of subscription service Debemur Morti had for a while, and so some people might have heard these tracks before. But my only thought was: Why in the fuck isn't BaN making this album? I mean, don't get me wrong, their whole "floating in the stars with shrooms" vibe is just fine, but this, this right here, is why I got into BaN to begin with. It's scary, dissonant, disharmonious, and fucking brilliant. FFO: P.H.O.B.O.S., Godflesh, scary shit and all.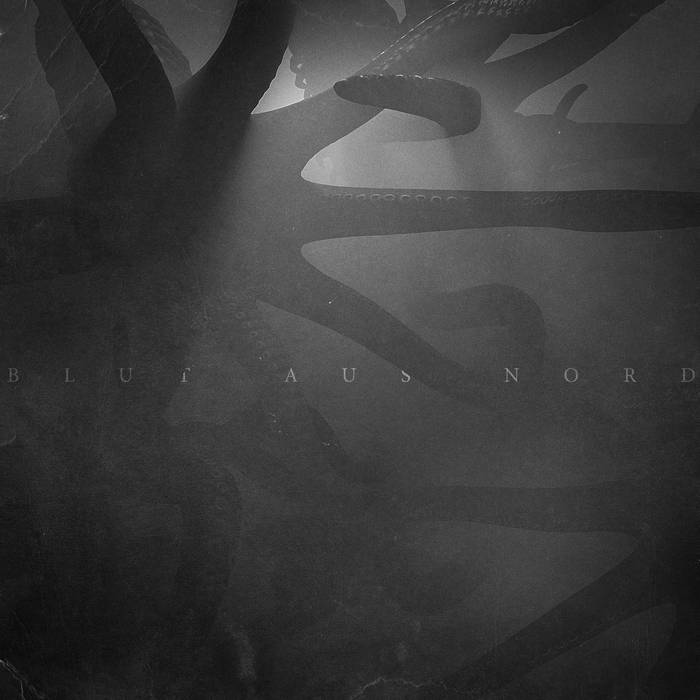 8. Congealed Putrescence – "Advection from Within," the Ceaseless Murk (Grindcore/Death Metal – Independent). I really do feel like sometimes, usually when I drop into the kind of abysmal existential hole I did this week, that blast beats, done absolutely right, are the best cure for depression. It's as it's the sound of life desperately attempting to, ah, LIVE, out of the pit of shit. Like the Millennium Falcon shooting out of that creature's throat. Like paddling away from a cartoon waterfall. Anyhow, this shit fucking rips and if I could afford the shipping that tape would be in my house already. FFO: Internal Rot, Cerebral Rot, some other band with "Rot" in the title.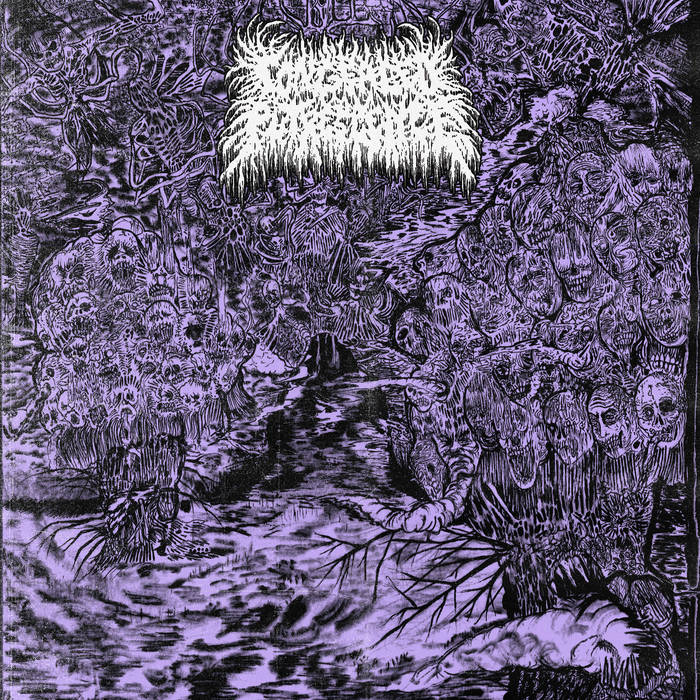 9. Skythala – "Variegated Stances of Self Mockery," from Boreal Despair (Avantgarde Black/Death – I, Voidhanger Recrods). Despite the fact I really didn't have time to write this post and that I am writing it as I view my dear, dear wife juggle two annoying (cute) kids and a baby, this post somehow helped me feel a bit better. And leave it to the legends at I, Voidhanger to cap that experience off with this cruel, bewildering and absolutely inspiring track from an album I had no idea I needed. Like Krallice only cruel. Imagine that. FFO: Life.
FIVE MORE THINGS YOU NEED TO KNOW
ONE: The brilliant, modern-classic-level debut from Kaatayra is finally offered on tape. Might of run out, though. Sorry.
TWO: If you went to the Labyrinth Tower website right now you could spend ungoly amounts of money on Trha tape boxsets!
THREE: We were written about! The compilation received a very generous and wonderful writeup by the always great people over at Stereogum's The Black Market. Wonderful.
FOUR: Tired.
FIVE: The new Autopsy album is out, which means you get to revisit my two in-depth conversations with the great Chris Reifert.
ONE LAST THING, PROMISE: New Esoctrilihum. Like the Lord ordered it.