NINE SONGS I LIKED THIS WEEK IN LIST FORM NOV 6 – NOV 12
Another week of hurling toward death. But also a week in which I published one of my favorite interviews, a new conversation with Australian heavy/death metal band Sacriphyx about their timeless 2013 masterpiece The Western Front. So check that out, CLICK THAT SUBSCRIBE BUTTON (there isn't one, really), HIT THAT NOTIFICATION BELL (I must be losing my mind), and continue being good, people.
As always, check out our various interview projects and other cool shit. And if you'd like to keep abreast of the latest, most pressing developments follow us wherever we may roam (Twitter, Facebook, Instagram, Spotify and now also a tape-per-day series on TIK TOK!), and listen to our shitty podcast (YouTube, Spotify, Apple), and to check out our amazing compilation albums. You can support our unholy work here (Patreon), if you feel like it. Early access to our bigger projects, weekly exclusive recommendations and playlists, and that wonderful feeling that you're encouraging a life-consuming habit.
1. Nothingness – "Curse of Creation," from Supraliminal (Death Metal – Everlasting Spew Records). I have been patiently waiting for these Minnesota murderers to finally return with a new album to follow their spectacular 2019 debut, The Hollow Gaze of Death (part of this whacky 2019 best-of list). They have indeed returned, somehow, impossibly, heavier and tighter than ever before. If the first single is anything to go on, this is going to be one of the sickest, most creative, and crushing death metal albums of the year. Fuck yeah. FFO: Morbid Angel, Deathsiege, Phobophilic.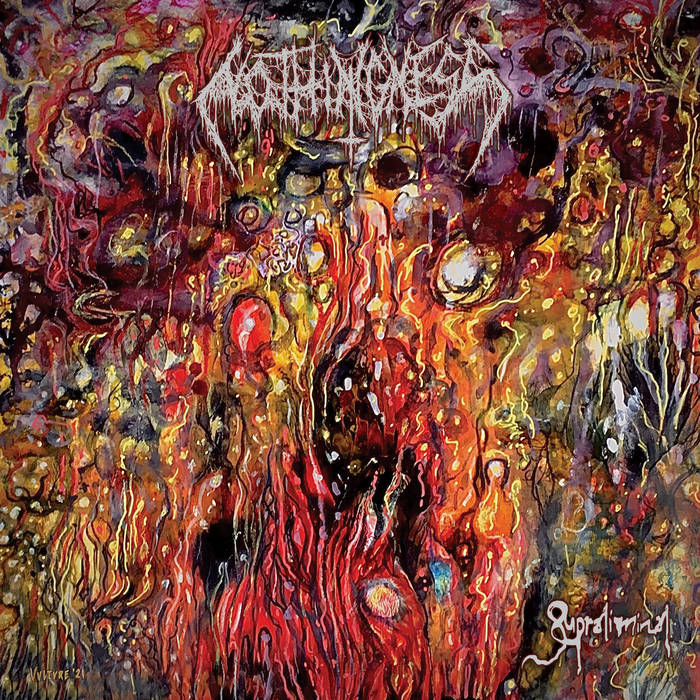 2. Wizards – "В​о​ю​т В​о​л​к​и," from Т​а​й​н​ы​й М​р​а​к Г​р​я​д​у​щ​и​х Д​н​е​й​ (Heavy Metal/Doom – Independent). This haunting thing came out a few months ago and I would have never known it even existed if it wasn't for a timeless tweet from Your Last Rite's Ryan Tysinger. This wonderful demo (that, mind you, doesn't sound like a demo at all) feels like anything from a black-metal-less Batushka, a fuzzed-out Ghost, or a psych version of Baazlvaat. And I fuckin' love it. Not all the tracks are as excellent as this one, but a very promising set of songs. FFO: Ghost, Urfaust, Sumerlands.
3. Book of Sand – "Soft Sun on Silent Water," from Seven Candles for an Empty Altar (Experimental Metal – Vita Detestabilis Records). What in God's green earth is there not of on this album? Ethiopian-sounding jazz, bursts of noise, non-Ethiopian-sounding-jazz jazz, ecstasy, and damnation. That's my review of this impossibly to pin down album and probably the most invigorating, strange, inspiring listen I've had since Neptunian Maximalism. Just unreal. FFO: The moon's gravity pulling on your face.
4. Dystopian Future Movies – "License of their Lies," from War of the Ether (Post-Rock/Shoegaze – Septaphonic Records). I got into this excellent U.K. project with their equally excellent 2019 EP, Beholden to the Flame. And this new LP does not disappoint, with tons of wonderful, tense atmosphere with the odd brush strokes of heavy. Beautiful, calm, and unsettling FFO: Chrome Ghost, Bossk, The Otolith.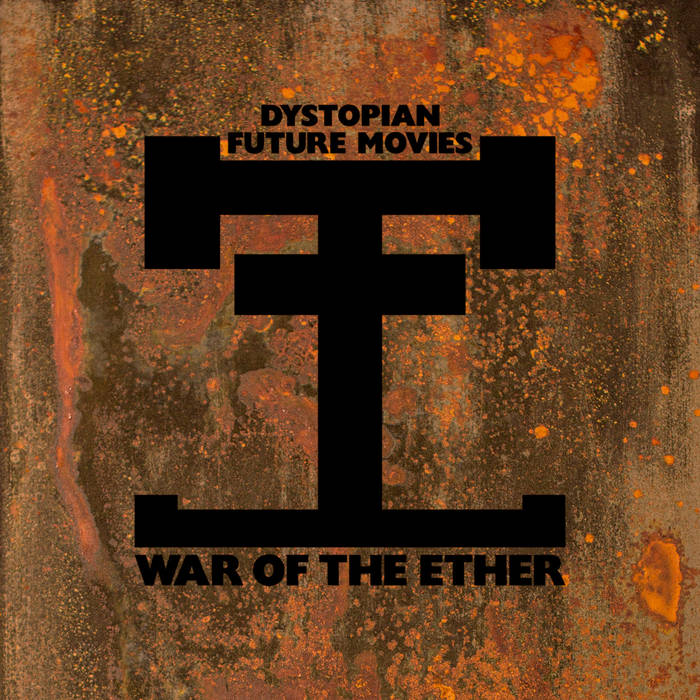 5. Innocent – "Second Coming," from Architects of Despair (Post-Punk/Punk – Independent). This has been a great year for music, but an all-time year for "punks bands that make the kind of punk I like." This new release from Massachusetts's own Innocent continues that very positive trend. First of all, there's the sound of it. It sounds, for lack of a better word, "wrong," like static coming out of an old radio. But then there's the music and the performances – powerful, declarative, without losing an iota of humanity or pain. Like Jean D'Arch burning. FFO: Rudimentary Peni, Wire, Warthog.
6. Encryptment – "Central Disharmoni," from D​ö​dens F​ö​dsel (Death Metal – Nuclear Winter Records). Here it is, one of the best death metal albums I've heard this year. Out of fucking nowhere, at least for me. Swedish band, this is their debut full length, and it just so happens to sound like some of my favorite Danish-eque death metal from the last few years. Aggressive without losing sight of dynamics, punishing and yet entertaining. And that's one hell of a drummer. FFO: Undergang, Phrenelith, Vanhelgd.
7. Nostromo – "Lacho Hara," from Bucephale (Post-Metal/hardcore – Hummus Records). Another entry I owe to an online recommendation, this time from Boris. Many thanks to you Boris. Fantastic flow, a whole bunch of minutes that don't feel like that many minutes, aggressive like good hardcore and melancholic like good hardcore that morphs into good post-metal or post-hardcore. Very cool. FFO: LLNN, Cult of Luna, Coilguns.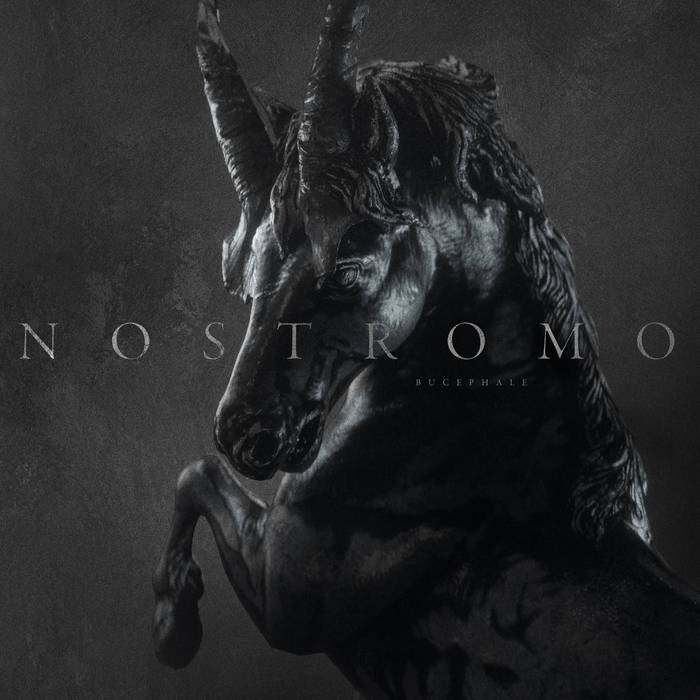 8. Ahab – "Prof. Arronax' Descent Into the Vast Oceans," from The Coral Tombs (Doom Metal – Napalm Records). At first I was like "Why does this Ahab song sound so fucking good?" I'm not a huge Ahab fan usually, no offense to anything they've ever done, really, none of it is band or something, just never caught my attention. But this sounded so great! And then I realize Chris of Ultha is here too, and the world was right again. Very interesting combination of melancholy and anguish on this track. Makes me very curious as to how the rest will sound like. FFO: Drowning and stuff.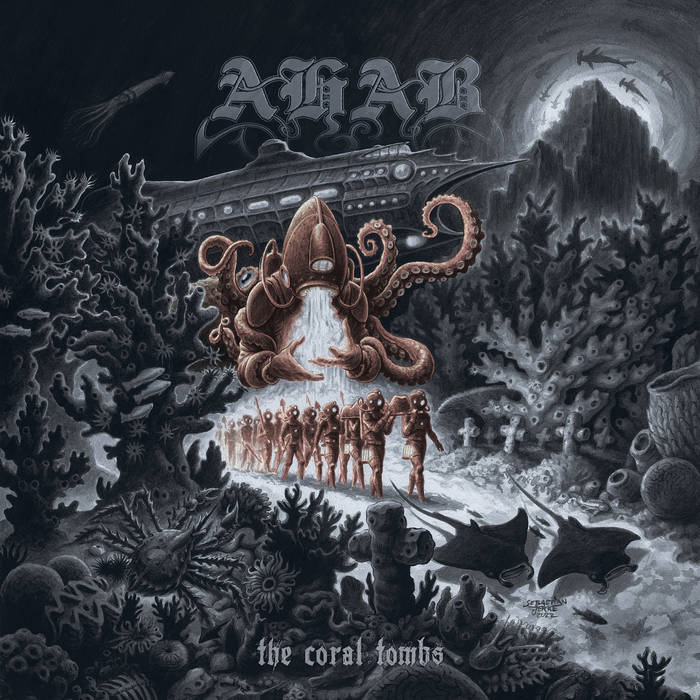 9. Cel Damage – "Take a Number I'm Busy at the Momen," from Runoff of Acid, Oil and Water + Singles (Hardcore/Grindcore – No Time Records). Is this an older release? Is this a comp? I don't know. But really, don't care. Know why? Because it rips ass, that's why. Pissed, musical, and pretty. FFO: Hating stuff.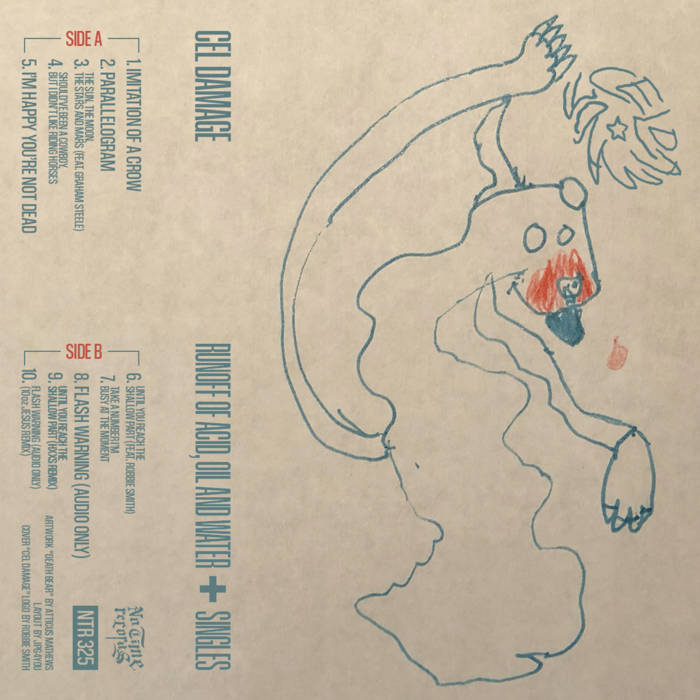 FIVE MORE THINGS YOU NEED TO KN
ONE: The new Dream Unending, y'all.
TWO: New Djevel single is out and it's magnificent.
THREE: ArcTanGent lineup looks pretty interesting (2023).
FOUR: I would like to sleep. PLEASE.
FIVE: Remember I told you this Kurushimi thing is going to be unreal? Well, it's unreal (including Doug Moore,  Matt Hollenburg, and a whole slew of very cool people.
ONE LAST THING, PROMISE: Keep safe.