NINE SONGS I LIKED THIS WEEK IN LIST FORM FEB 12 – FEB 18
Quite the week, not always the best week, on a personal level. And yet a week dotted in sporadic joy, such as the joy of finally being able to publish my interview with screamo legends Orchid about their 1999 classic Chaos is Me. So, that was nice, and a video recording of the conversation will be sent to my lovely Patreon supporters today or tomorrow (probably won't publish that anywhere else). Thanks to all, and keep safe.
As always, check out my various interview projects and other cool shit. And if you'd like to keep abreast of the latest, most pressing developments follow us wherever I may roam (Twitter, Facebook, Instagram, Spotify and now also a tape-per-day series on TIK TOK!), and listen to my, I guess, active (?) podcast (YouTube, Spotify, Apple), and to check out our amazing compilation albums. You can support our unholy work here (Patreon), if you feel like it. Early access to our bigger projects, weekly exclusive recommendations and playlists, and that wonderful feeling that you're encouraging a life-consuming habit.
1. Ossaert – "De Lichtkrans en de Waan," from Offerdier (Atmospheric Black Metal – Argento Records). Probably one of the best atmospheric black metal projects about, and definitely one of the more underrated. The previous two albums by these Dutch masters of uplifting, down-crushing emotion – 2020's Bedehuis and 2021's Pelgrimsoord – were both mastercalsses in achieving lofty emotions with the aid of some very dirty music. If you're even remotely into Dutch black metal, especially of the atmospheric kind, this is a must. FFO: Truia, Fluisteraars, Shagor.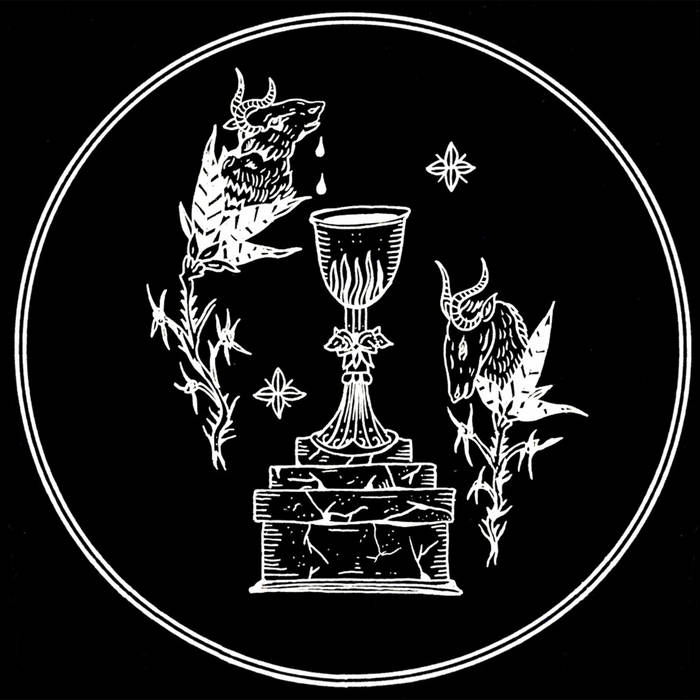 2. Nameless Mist – "Ashes, from Lifeless (Atmospheric Black Metal – Folkvangr Records). There really is a lot to love in this latest Nameless Mist record. The instrumentation is beautiful and distant, the melodies complex and etherial, and, naturally, the atmosphere engrossing and compelling. But I want to talk about a little something that isn't necessarily the main focus of any atmospheric black metal discussion: the drums. The drumming here is absolutely brilliant. In how its recorded, in how it feels, in the performance itself, the drums do that oh-so-impossible job of uplifting music that is, by and large, mostly in mid-tempo land. There's actual groove there – YES! – and the cymbal work especially, albeit sparse as befitting the genre and mood – is superb. All of which turn a good black metal album into an S-tier black metal album. FFO: Turia, Iravu, Mare Cogitum.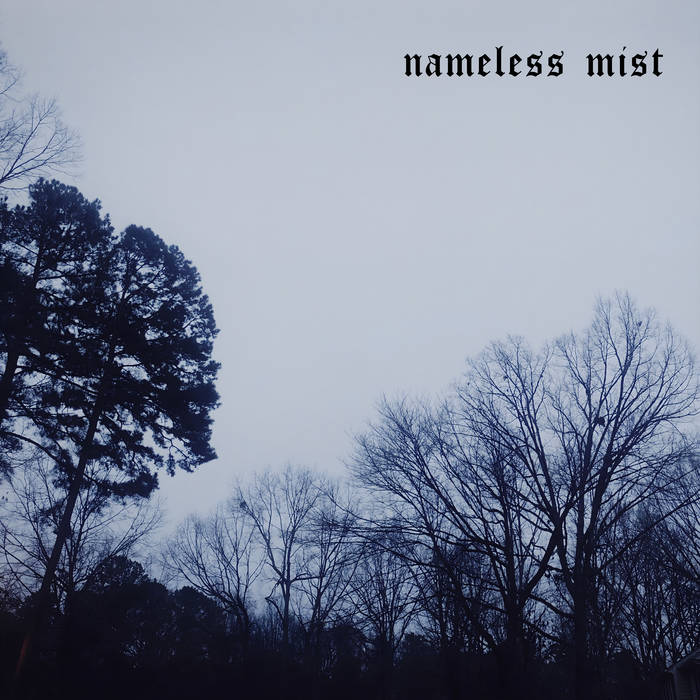 3. Echushkya – "Watchtowers in the Mist," from Twilight Murmuration (Atmospheric Black Metal – Independent). Yes, three atmospheric black metal albums in a row. Whatcha gonna do about it?! Ohio's own Echushkya are back, which is amazing news. Big fan. The sad part is that it's only an EP, and we have been waiting for a full-length since 2019. But that's ok, we'll manage. Absolutely spellbinding, larger-than-life, grandiose atmospheric black metal that feels like a green cloud of emotional anguish is suffocating you and making you want to cry. Add some – as is customary for this wonderful project – instrumnetal intervals and mood changes, and you have the makings of what will be one of the best black metal releases of the year, EP or not. Yeah, I said it. FFO: Aquilus, Spectral Lore, Etherial Shroud.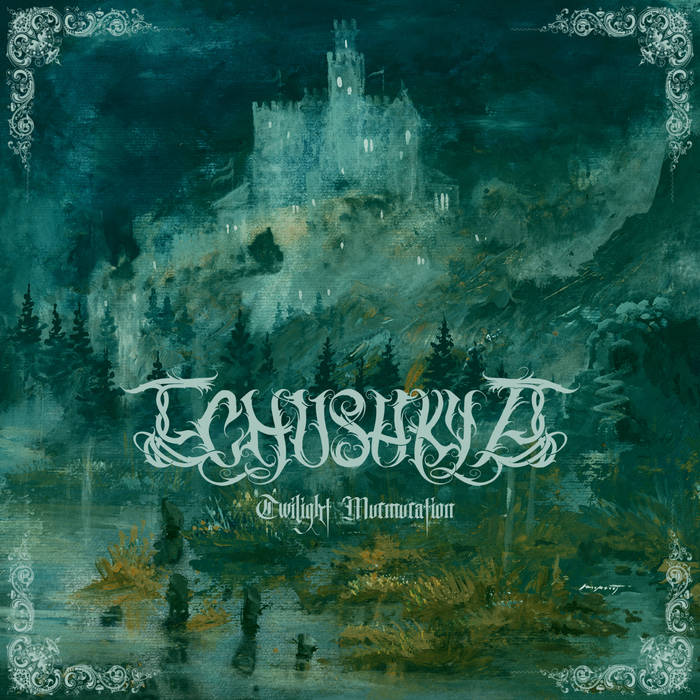 4. Putrid Yell – "Indescribable Evil Instinct," from Consuming Aberration (Death Metal – Pulverised Records). OK, so, this isn't atmospheric black metal. What it is is the debut full length from Chilean death/thrash band Putrid Yell, and what it sounds like is the intensity of old-school Swedish death metal a-la Entombed and/or Death Breath, only filtered through that grimy sieve that is whatever it is Chile has in its water that makes everything feel more intense. Come for the sight of entrails in a dark room, stay for the stench of sweat-stained leather. FFO: Obliteration, Autopsy, Hallux Valgus.
5. Theophonos – "Nightmare Visionary," from Nightmare Visions (Black Metal/Mathcore – Mystiskaos/Amor Fati Productions). I mean, I could make this about how fucking brilliant this album is, and how it makes both sense as the sibling of Serpent Column and its logical continuation as well. But, instead, I'm going to make this about me. When Theophonos agreed to include three demo tracks from this very album in my most recent compilation album, I just about died. I was as excited as a 15-year-old who happened upon a miraculous demo, that sense of not only loving music but feeling, somehow, like you were a part of it. Which is basically why I do this weird shit I do, and also, incidentally, why I started making these compilations. To feel like that. So, I'm irrationally proud about this album, even though I had zero to do with it, and despite the fact I have zero musical talent. Just because I feel like it's part of me now. And, oh yeah, it's some of the best shit he has ever done, which, I mean, considering, is saying a LOT. FFO: Slutet, Coalesce, Esoctrilihum.
6. My Hair is a Rat's Nest – "The Mole," from Fragment (Screamo/Post-Rock – Tomb Tree Tapes). Tomb Tree is always delivering the "so many emotions I might die with my Fender in hand" goods. But this time, this time, my friends, they have really done it: A one-person (?!) screamo project from the arid spaces of New Mexico that has produced one of my favorite screamo/post-rock albums in recent memory (and very appropriately so given the interview that opens this post). Some very strong Envy vibes here and there, but this is really its own thing. Beautiful, poignant, and fucking majestic. Yeah, I said it – majestic. FFO: Envy, Frail Hands, Explosions in the Sky.
7. Afsky – "Stormfulde Hav," from Om hundrede år (Atmospheric Black Metal – Vendetta Records). Oh, wait?! Did someone say: "Not enough atmospheric black metal in this post?!" Well, I was saving the best for last. Obviously every one with a pulse and ears was very excited to learn that Danish wonder-band Afsky was releasing a new album, especially given how absolutely brilliant Ofte jeg dr​ø​mmer mig d​ø​d had been (still the longsleeve that creeps my kids out the most). And here comes the first single, and I think, for me, it managed to even exceed those unreal expectations and hype. It's just perfect. Beautiful, gentle, and somehow still heavy and disturbing at the same time. Instant AOTY feelz. FFO: FEELINGS.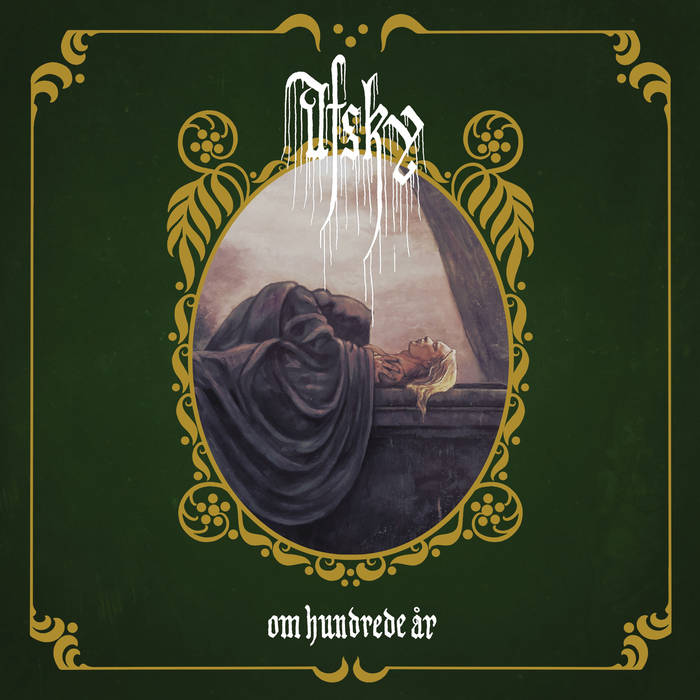 8. Velnias – "Rending of Dyadic Convolution," from Rending of Dyadic Convolution (Folk Doom Metal – Eisenwald). I wasn't expecting to be taken on an emotional journey when I randomly clicked on the new Velnias EP. Who knows why, but, for whatever reason, I was. The YOB comparison is there, and it might not be a good or appropriate comparison, but that's the kind of emotional space I'm talking about here, albeit in a somewhat more proggy vibe. Not really an EP, more like a brilliant song flanked by a short intro and outro, but the track is still brilliant and this is still essential listneing. FFO: YOB, Drune, Chrome Ghost.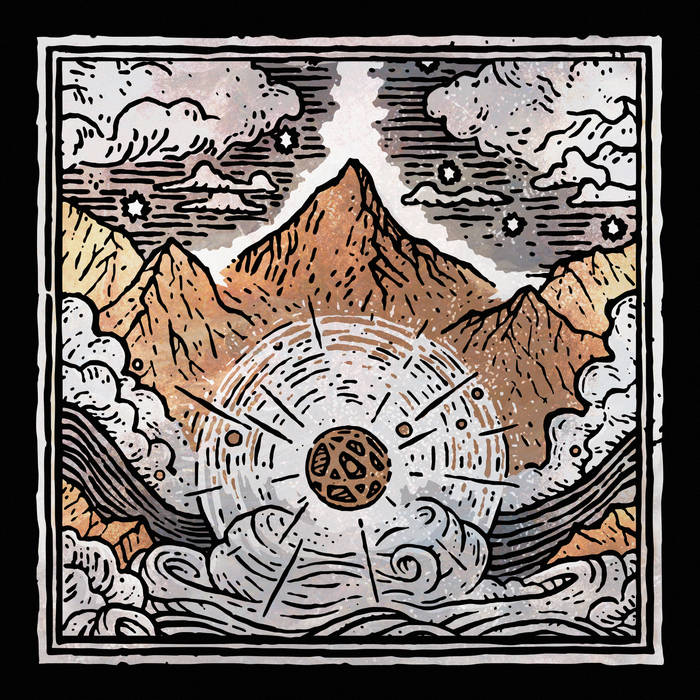 9. Sister Grotto – "Song for an Unborn Sun," from Song for an Unborn Sun (Drone/Experimental – The Flenser). I don't know if it was the mourning mood I was in this week (see later in this post), but this release really hit me good. Nothing more and nothing less than a human being figuring shit out via the medium of making slow, pulsating, gut-wrenching music. Which, sometimes, all you really need in life, isn't it? FFO: Sister Grotto Midwife, The Knife, The Holy Circle.
FIVE MORE THINGS YOU NEED TO KNOW
ONE: Yakuza are releasing a new single March 3rd, for the first time in forever. This is a very big deal.
TWO: Solothus' Summoned from the Void is being reissued on LP.
THREE: Brilliant Australian noise-everything project Uboa has joined The Flenser, who are also issuing The Origins of My Depression on vinyl.
FOUR: Sefi, my very weird-looking, very erratic, very idiosyncratic and sweet dog died this week. She was a twisted little beast, she bit basically every member of my family at least once, and she looked like a large rodent. And yet we loved her, and treasured every moment with her. She was also very sick, quite old (about 15), and really down and basically out these last few years. So, as much as I am happy she isn't suffering anymore, I feel like her bright, smart black eyes are everywhere I look. It also makes me very aware how unprepared I am to say goodbye to anyone I love, in any significant way. Still reeling, as it were. See you on the other side, Sefi.
FIVE: A new and very intriguing project by the name of Verminous Serpent is debuting a new track via NCS. Check it out.
ONE LAST THING, PROMISE: See you around, Sefi.