NINE SONGS I LIKED THIS WEEK IN LIST FORM FEB 23 – FEB 29
For whatever reason (oh, I forgot to say "hi," so hi, how's it going) this has been an amazing week for all you OSDM-heads out there, just insane. Thus this week's post will be quite riff heavy, but fear not, ahh, other people! More than enough to satiate every flavor of heavy and emotional is well represented. As always, please consider following the blog on Facebook // Instagram // Spotify // Patreon. And be sure to check the offspring of a manic mind in my Best of 2019 and Best of Decade lists, as well this weeks installment of the Albums of the Decade interview project. As some may have noticed (no one) there hasn't been a new interview out this week, but that's for a very good reason. Stay tuned.
1. Cerebral Rot – "Spewing Purulence," from Spewing Purulence (Death Metal – Independent). I have made it a conscious decision to pummel you into whimpering submission with the first few tacks in this week's post and pummel you I shall. And what better way to set things off than with the new surprise, self-released EP by death aficionados Cerebral Rot. After a fantastic demo in 2018 and a great album in 2019 the Seattle crew is back with two vile new songs, the kind that sounds like raw sewage only somehow tight as all hell. Tight sewage? OK by me. Quirky atmosphere, eerie vocals, some fantastic riffs, and, perhaps most importantly, an ear for when you might need a bit of that doom atmosphere so as to keep it all suspenseful and wonderful. That ride cymbal, my god. FFO: Vastum, Witch Vomit, Mortiferum.
2. Church of Disgust – "Consumed By Slow Putrefaction," from Consumed By Slow Putrefaction (Death Metal – Maggot Stomp). Stage two of aforementioned pummeling campaign? The new EP form Texas death metal band Church of Disgust. Combining Reek of Putrefaction-style claustrophobia, a buzzsaw-y sensibility, some tasty leads, and, of course, a perfect little doomy breakdown, this pleases so many of my "being crushed by music" receptors in my brain, it's great. FFO: Ascended Dead, Fetid, Taphos.
3. Ripped to Shreds – "Opening Salvo," from Luan (Death Metal – Pulverised Records). If there's anything left of your cerebral cortex after the last two tracks (doesn't actually matter) then you might delight in the first track off of the one-man project's newest album. Was pretty blown away by their first album, which I only got to listen to last year thanks to whatever Sentient-Ruin-related thing. And this is great, and surprisingly long and even more surprisingly engaging for how long it is. Melodic at times, ferocious, attacking, fantastic. FFO: Phrenelith, Cerebral Rot, Ossuarium.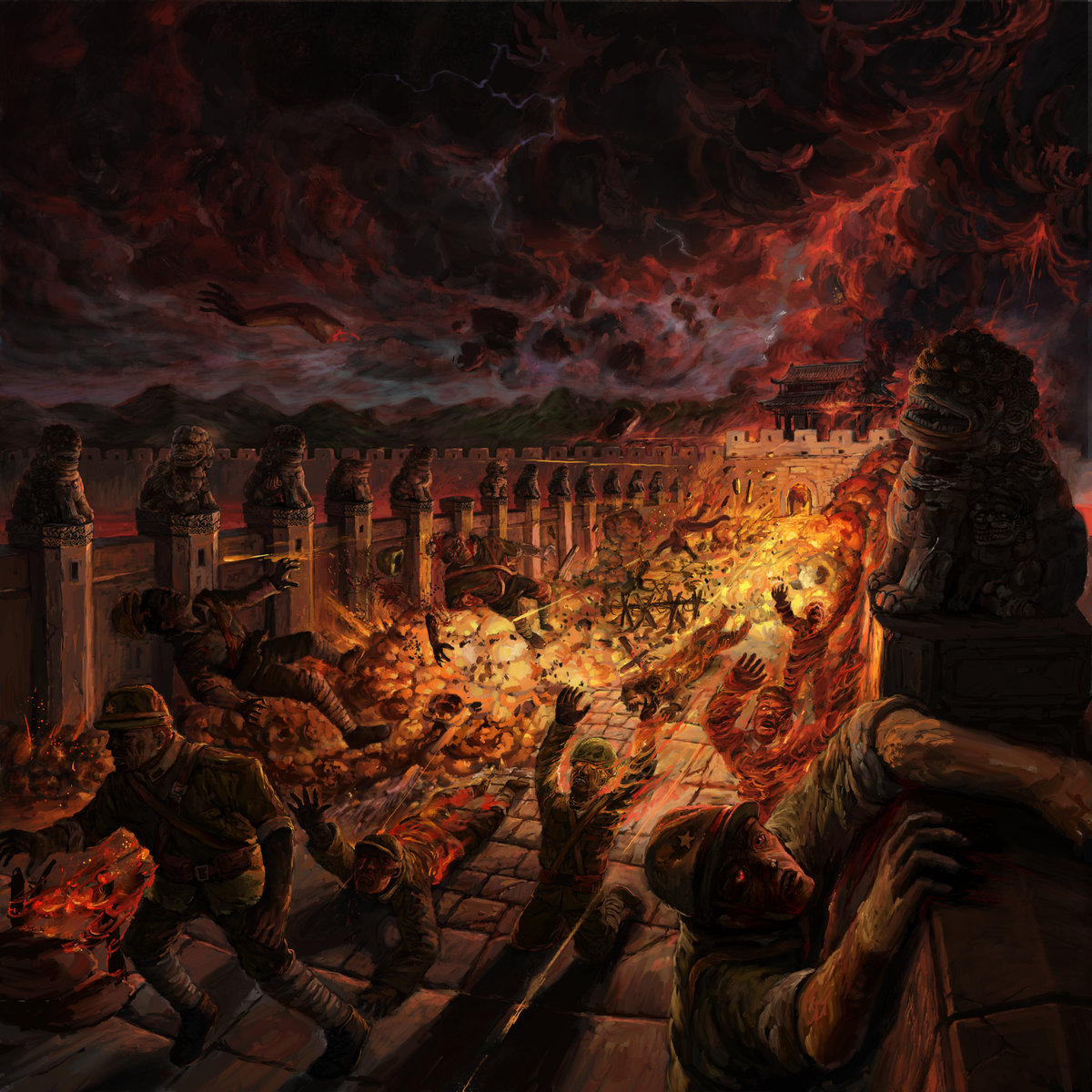 4. Funeral Demon – "As I Pound the Nails," from Obliterate Mankind (Depressive Black Metal – Independent). Now that we're done with being pounded like nails…. Nope, not going to make that pun. This one's a bit special for me, since it represents both an exciting raw, emotionally harrowing depressive black metal act that I was not aware of until now and both because it originates from the unlikely location that is Holon, a sleepy suburb just south of Tel Aviv. There's so much here I find it difficult to sum up, but basically it's a one-man project that has been going on for about five years that, while steeped in the gloomy tradition of acts like Xasthur or Striborg, exhibits a nice variety of sounds, tones, styles, all of which are quite raw and to my ears executed beautifully. I chose a song from an older EP, but rest assured there's new material out as well. FFO: Xasthur, Striborg, Blut aus Nord.
5. Ka'tzon La'tevach – "Engreaved on Tombstones," from Demo (Hardcore/Screamo – A World Divided). This band and this demo burst onto the local punk/hardcore scene late last year and made an immediate impact. Maybe it was the poignant political lyrics, maybe the passionate delivery, maybe the extremely impressive instrumentation and songwriting, but probably all at the same time. Now this future classic, one that treads the line between the emotionality and lyricism of screamo and the potency of hardcore, gets a deserved tape release. Whether you know what the hell they're screaming about or not, this is essential punk rock. FFO: United Nations, Portrayal of Guilt, Shin Guard.
6. Iffernet – "Unconquered Suns," from Iffernet (Black Metal – Vendetta Records). I don't like this cover art. I know, I know, there are more important things when discussing music than talking about covers, but, what can I say, I'm a shallow, vapid person. But the main reason I don't like this cover is that it does very little to communicate how unique and emotional this debut from French black-metal duo Iffernet is. And in tying to explain what it is that makes it unique let me for a moment point to the label releasing the vinyl, Vendetta. Vendetta has an uncanny ear for the kind of black metal that I love, which means emotional, human, and recorded so as to include all the human imperfections I love and find essential in the music that I love. It's aggressive, obviously, but not by way of annihilating anyone but by way of emotional expression. This has been true of other Vendetta releases, with Scáth na Déithe being one recent example, and it's here in flying black colors on this Iffernet album. Stunning, fragile, overwhelming black metal. FFO: Scáth na Déithe, Turia, Yellow Eyes.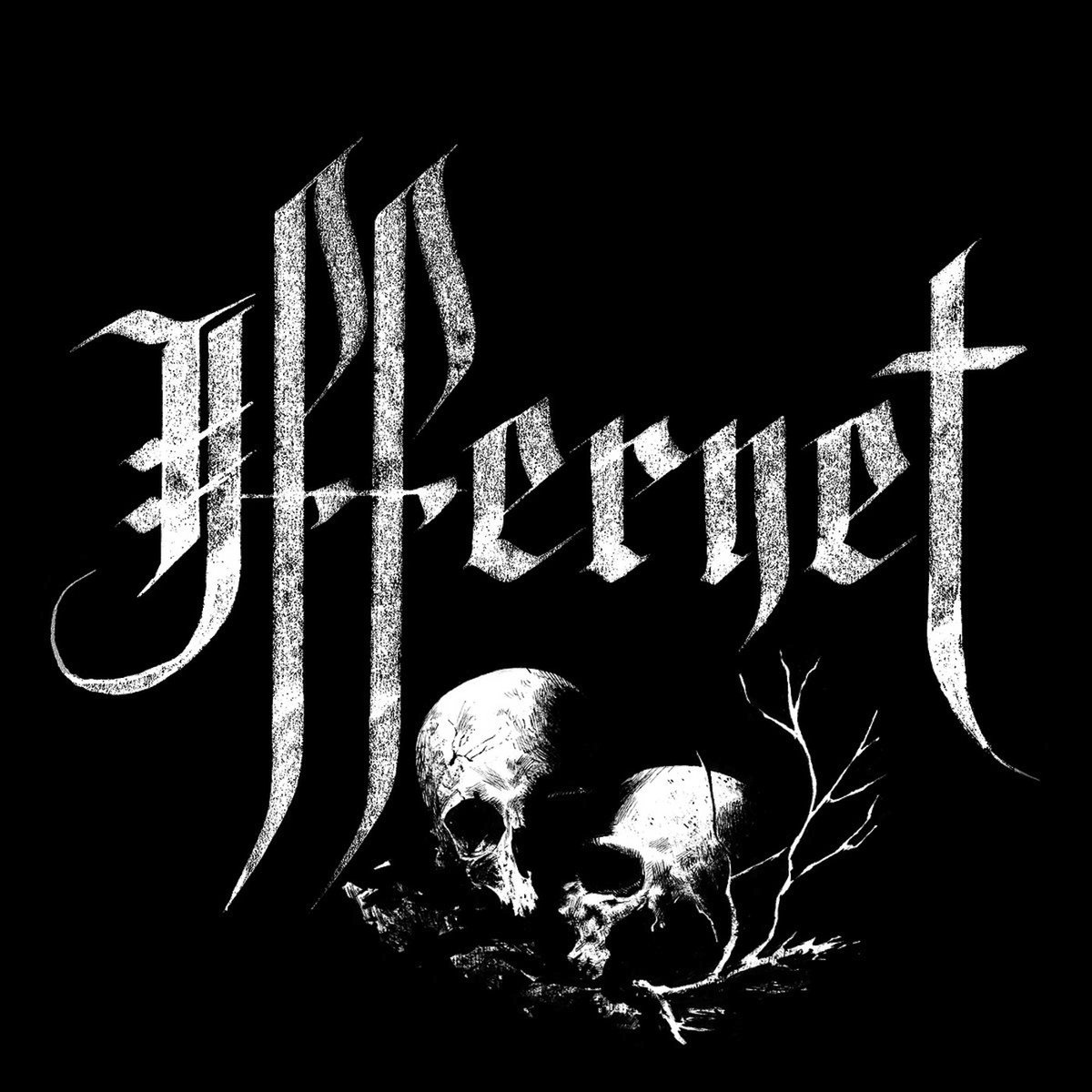 7. Pyre of Descent – "†," from Peaks of Eternal Light (Prog/Psychedelic/Goth – Terror From Hell Records). I would not have known about the sophomore album by German band Pyre of Descent, nor would I have known they actually exist, if it wasn't for a recommendation from Roy Chen, a dear friend, the best drummer alive (Kessef, Megason, Malox, Acid Boys, Igor Krutogolov's Toy Orchestra), and a member of the band's live lineup. And boy am I happy he did. This album just hits on so many points for me – from the tide-like rise of their songs, to the unique penchant for melody and drama, all the way to the wonderful, crystal-clear production. Add, as in the case of the track I have chosen, guest vocals from like-minded goth masters (DOLCH) and really, all you could want from the kind a music that would make any gloom day that much gloomier. FFO: (DOLCH), Urfaust, Tiamat.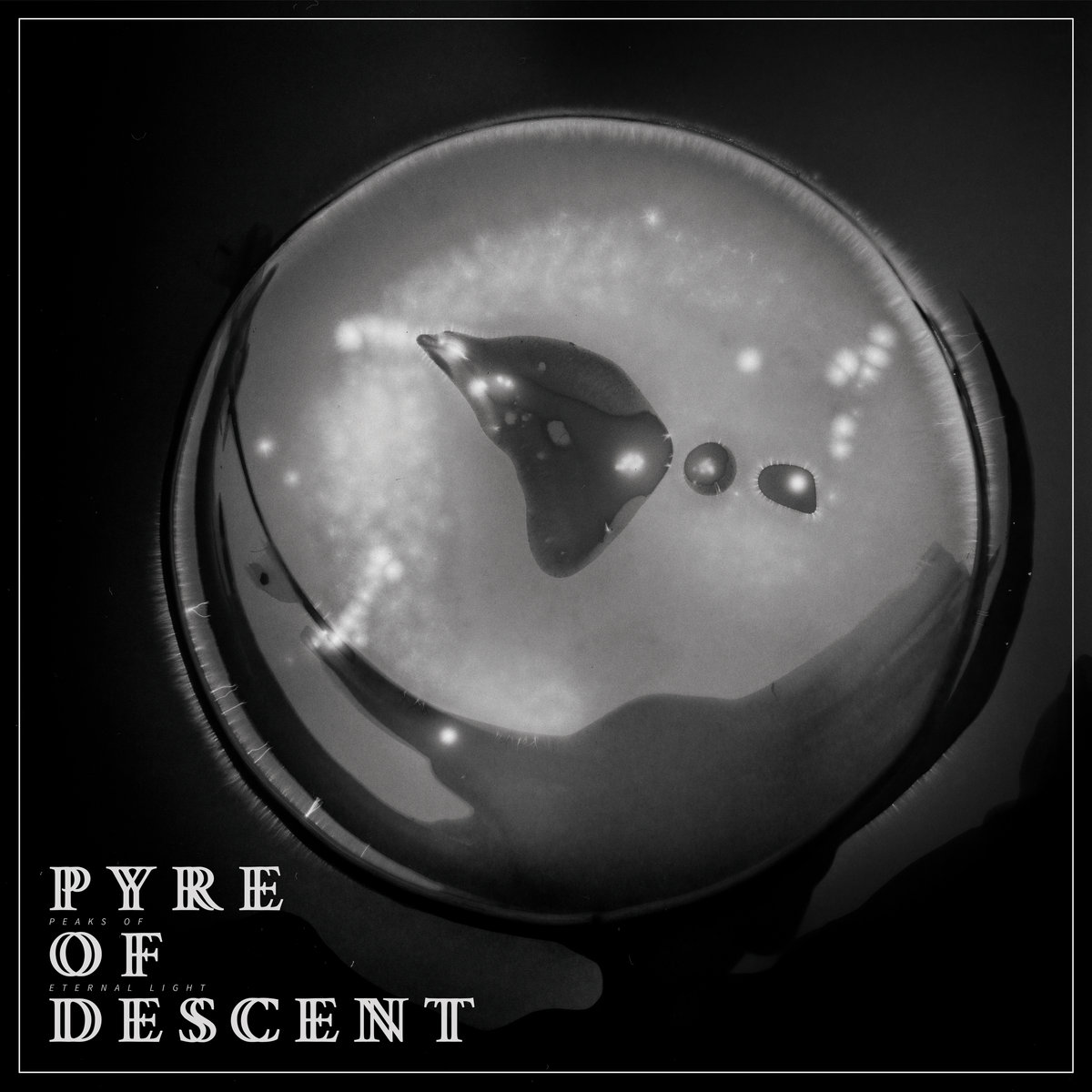 8. Drown – "Drowned VI: Mother Cetacean," from Subaqueous (Funeral Doom – Prophecy Productions). So, this is going to be either the doom album of the year or the funeral doom album of the year, I don't actually care. All I know is that there aren't going to be a whole lot of better doom albums either this year, or any other, for that matter. The long-awaited sequel to Drown's (then known as Slow) debut Unsleep is finally here, and the wait has been, well, kinda worth it. Heavy as an ocean of water, majestic like the sly movements of an aquatic behemoth, and executed and produced to utmost perfection. Yet another triumph by the young Mr. Soroka (my interview with him), and the first honest-to-god doom classic of the new decade. FFO: Loss, Bell Witch, Esoteric.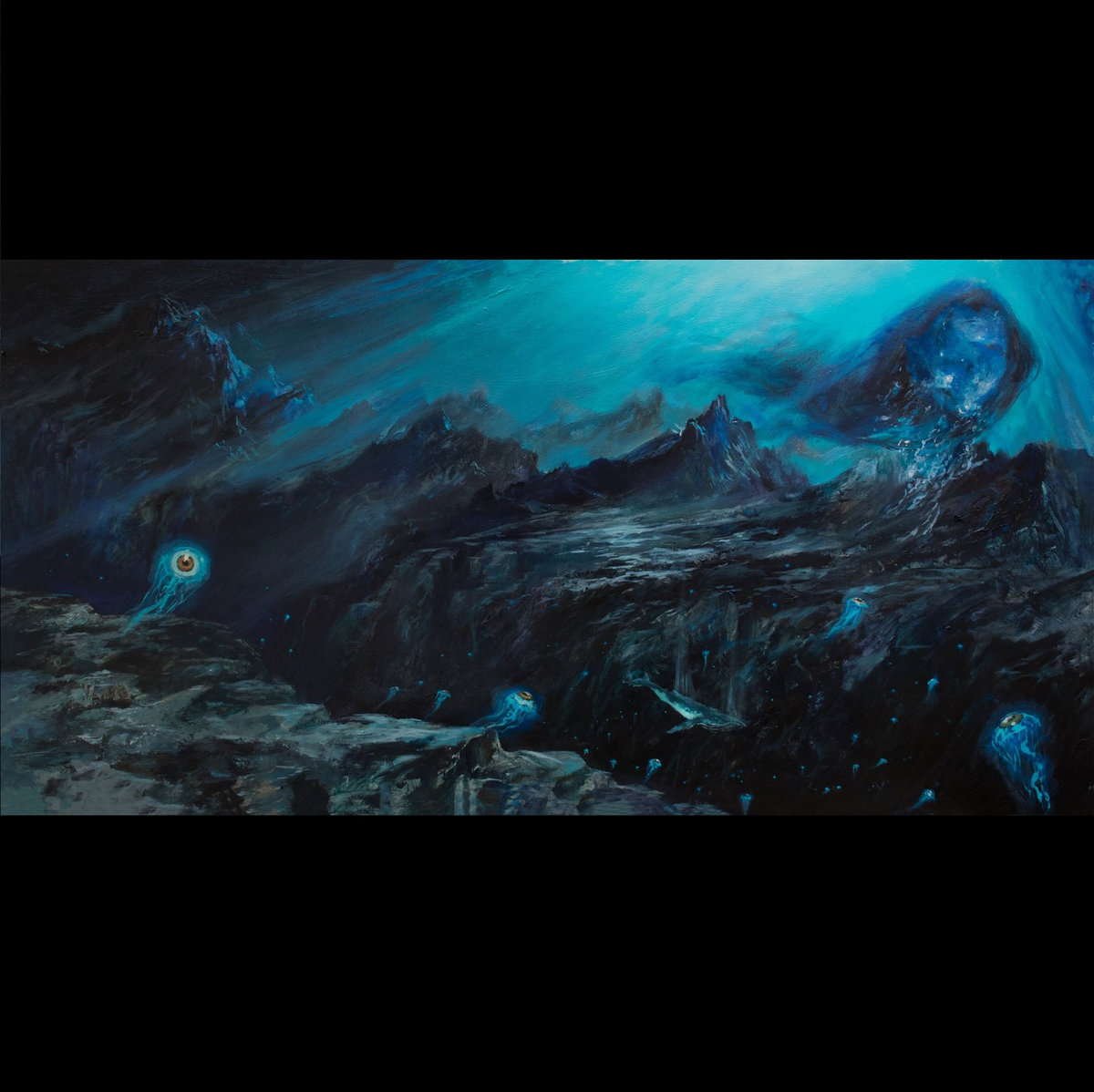 9. Impure – "Damned in Eternity," from Damned… (Black/Death Metal – Independent). I guess this is what happens when you genetically combine the raw insanity of a band like Autopsy with a quirky black-metal, almost Mayhem-y vibe. Have never heard of these obviously very talented duo, but will make damn sure I will from now on. Airy in that stinky, human way, and crushing in that "my head is gone" way. Just great. FFO: Autopsy, Demilich, Necrot).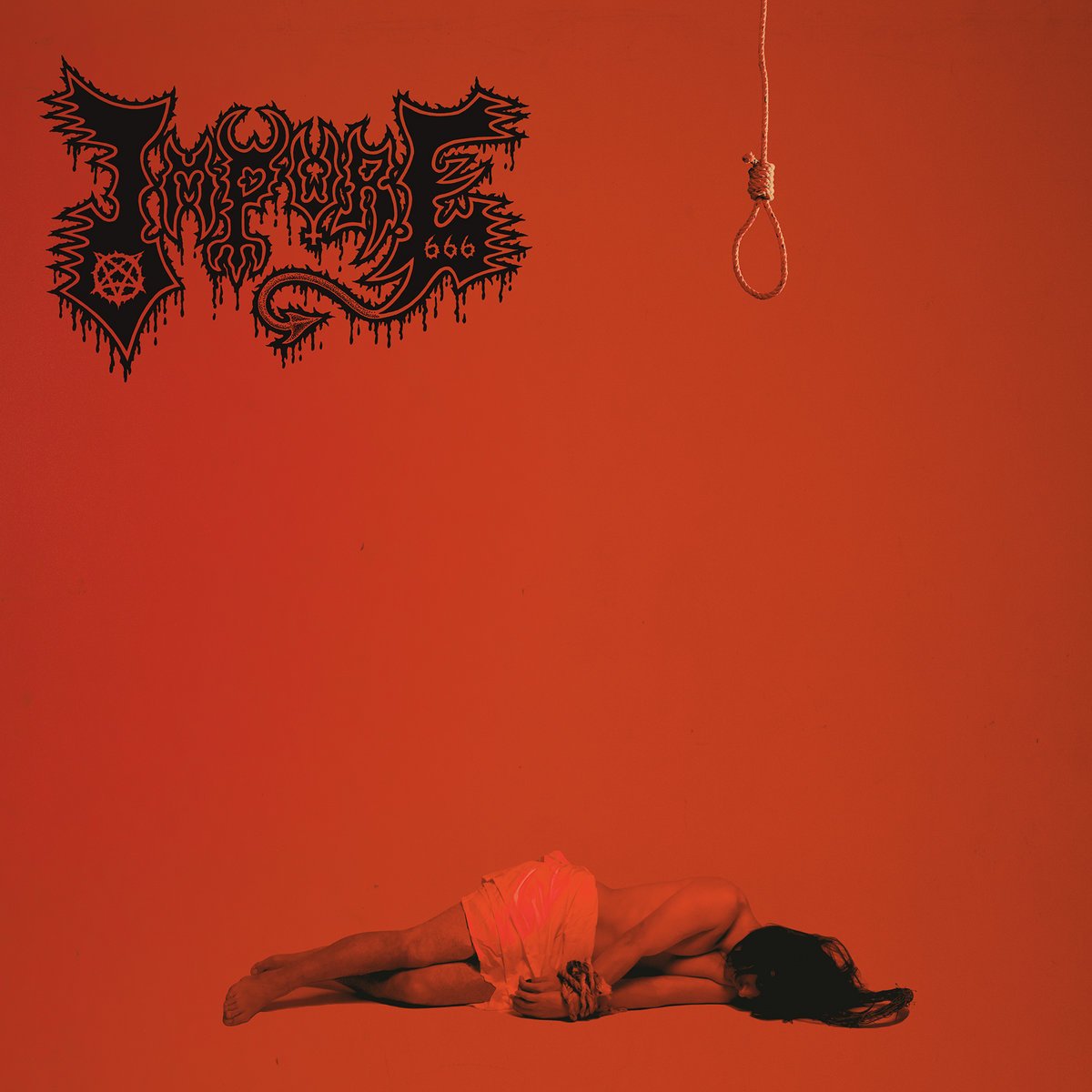 FIVE MORE THINGS YOU NEED TO KNOW
ONE – Chrome Ghost, AKA one of the best young bands out there and the artists behind one of the most stunning albums last year, need your help in fixing their touring van and thus have lowered the price of their masterpiece The Diving Bell to just 5$. Buy it, help a young band out, and gain a magnificent album.
TWO – Eternal Champion, AKA the only modern trad-metal band that counts, uploaded a two-track dungeon-synth tape they apparently put out late last year to Bandcamp. I hate dungeon synth, but I'm kinda digging this.
THREE – Year of No Light, AKA one of the greatest post-metal bands ever, have been murmuring about a new album since last year. And LORD KNOWS it's been a while. So, when they change their FB page's profile pic to this pretty little image, I get hype. As in hyperventilating.
FOUR – My wife hates the zoo, and she's also a vegetarian, and I get that. But I just got pics from my kids' visit to the local zoo with their grandparents and it looks like pure, unadulterated joy.
FIVE – I, somehow, you're still yearning for some crushing OSDM you need this in you life.
ONE LAST THING, PROMISE: Hunter Hunt-Hendrix released a remix of probably my favorite song off of Liturgy's most recent (and fantastic) album H.A.Q.Q, "Pasqalia." And when I say remix, I mean REMIX, as in, yes, of course, a hip hop remaking of that song. And, oh yeah, it's amazing.