NINE SONGS I LIKED THIS WEEK(s) IN LIST FORM MAR 14 – MAR 28 – PLAGUE EDITION #2
Getting straight to business. Like I said last time, from now on and for the foreseeable future the first part of this weekly post will be dedicated to letting you know what artists are in need of some assistance/have done something interesting in the wake of the world pretty much fucking ending. Beyond last week's Bandcampalooza (Bandcamp forgoing their share of revenues for the day), there are still quite a few outstanding cases of bands thoroughly infected with COVID Blues, especially those bands that saw their tours cancelled. These include: Imperial Triumphant, Aerial Ruin, YOB, Human Impact, Chrome Ghost, Kayo Dot, Psalm Zero, Fen, Pile, and Primitive Man (Ethan Lee McCarthy is also offering his skills as a magnificent visual artist), and some labels include Art as Catharsis, Sacred Bones (new compilation out), and Arttofact Records. Watch out for more, watch out for new music coming out all the time, and support good people.
In a less business-like manner I'll just add that for the first time since starting this weekly thing I've missed a week, since I could see now way of finding time to write it while being with the kids indoors 24/7. And there's still a possibility of not being able to make it every week, but I have to at least try – so here we are. It was insane trying to narrow all the amazing things that have come out in these two weeks to nine songs but I resisted lengthening the list since the whole point is to be selective. So, fuck me, right?
Don't forget to follow us on Facebook // Instagram // Spotify // Patreon, our weekly albums release recap on FB page and our Albums of the Decade and The War Inside My Head interview series. Enjoy, follow us in these select locales, and stay safe.
1. Sweven – "Reduced to An Ember," from The Eternal Resonance (Psych/Death Metal – Van Records). It was time for music, these last two weeks, and so I think I'll begin with the obvious standouts, beginning with what may be my AOTY, Sweven's debut, the logical, aesthetic follow up to Morbus Chron's last hurrah, 2014's masterful, well, Sweven (the topic of this interview, released as part of the Albums of the Decade series). Magical, ethereal, dark, disturbing, and just simply put the best music to have come out this year. A lot of music yet to come, but this is the one to beat right now. FFO: Morbus Chron, Oranssi Pazuzu, Tribulation.
2. Old Man Gloom – ״Procession of the Wounded," from Seminar IX: Darkness of Being (Sludge/Post-Metal – Profound Lore Records). So, OMG decided to pull the cordial version of The Ape of God stunt, which means that instead of confusing people out of their mind regarding the album they just delivered one album more than we thought they would. So while its prequel, Light of Meaning, is still due out May the band decided to go ahead and release the album they planned on not telling anyone about ahead of time. But all of that is just weird semantics (and OMG being OMG). The gist is that we got a whole new album of amazing OMG music, that harkens back to their earlier, more experimental, weirder "seminars," and also sees Aaron fucking Turner shed the massive growling and devolve into a hardcore/metal beast. Never saw that coming, but boy am I happy to see it. Just glorious. FFO: Sumac, Cult of Luna,
3. Krallice – "The Wheel" (Death/Black Metal – Independent). Another member of the Albums of the Decade club released some new music, this time in the form of a single ahead of what will be a new full length later this year. Considering they have what for all intents and purposes is a flawless catalogue it would come as little surprise that the new song destroys, annihilates, and demolishes. Aggressive, as intricate and, well, confusing as ever and as heavy as Wolf was, which is fantastic news. FFO: Gorguts, Deathspell Omega, Thantifaxath.
4. Departure Chandelier – "Between This World and the Next," from Dripping Papal Blood (Black Metal – Independent). It's very easy to get swept up while listening to Canada's prodigal sons and start spewing words like "best black metal band" or things like that, but it's worth not getting caught up on where they rank among their contemporaries and instead zoom in on the flawless, impeccable, tasteful, devastating manner in which they so effortlessly wed dungeon synth, glam, harsh black metal, and nasty amounts of groove to create their unique, unmatched sound. It's camp, dark, violent, tender, minor, major all at once. I have very little idea how they do it, just that they do it beautifully and this short EP is further testament to their songwriting, execution, and production prowess. FFO: Funereal Presence, Malokarpatan, Obsequiae.
5. Wake – "Torchbearer," from Devouring Ruin (Grindcore/Post-Metal – Translation Loss Records). I could wax poetically about how this album is another AOTY contender, and about the unlikely achievement of marrying the blasting aggression of grindcore with the almost reflexive atmosphere of post-metal or sludge but really what I want to say is that listening to the wonderful new release from Canada's Wake is like stuffing your face with rock music chocolate. It just feels good, sounds good, and lights up all those weird pleasure centers in my lizard brain. Which isn't to say it's a cheap ripe or shallow, just that, well, it's good. Really, really good. FFO: Converge, Cloud Rat, Infernal Coil.
6. Omnikinetic – "Silently I'll Suffer, Patiently I'll Wait," from Kinesis (Death/Black Metal – Repose Records). A few weeks back I wrote about the stunning demo from this one-man fit of insanity out of Portland, not knowing that this was yet another project by the man behind Witchbones and Conduit of Choas, both of which I have recommended in the past (sometimes in the very same post). And here comes the debut non-demo EP from Omnikinetic that seems even more dark, dissonant and chaotic than its predecessor. Hellish music for hellish minds. FFO: Abyssal, Tchornobog, Hissing.
7. In the Company of Serpents – "The Fool's Journey," from Lux (Sludge – Independent). The first single from the upcoming album by sludge/post-metal band In the Company of Serpents is probably the one song I have heard the most in recent weeks. An enchanting (yup, I said it) mix of down-tuned, nasty sludge, airy stoner, and a clean, crisp progressive edge. Add guests from bands like Primitive Man and Khemmis and you have the making of what could be a very, very interesting album. FFO: ISIS, Sumac, NUR.
8. The Ruins of Beverast – "Silhouettes of Death's Grace," from Don't Walk on the Mass Graves (Doom/Black – Van Records). Yet another member of the coveted Albums of the Decade club releasing yet another stunning piece of music. Alexander von Meilenwald is a musical master, bending air and vibrations to express anything from crushing damnation to magical melancholy. This newest track, taken from a new split with Mourning Beloveth, represents a sharp dive into the latter, with an almost Depeche Mode-like atmosphere hovering over Meilenwald's arresting melodies and vocal deliveries. I'm not sure there's anything like this song in TROB's catalogue or whether or not this represents a new direction, but it's stunning. FFO: Loss, Urfaust, Rope Sect.
9. The Old Northwest – "The Old Northwest," from Isolation Hymns (Doom/Post-Rock – Independent). Milwaukee's put out a beautiful tape last year, that became one of my favorite "I'm just going to go ahead and listen to this and not tell anyone about it" type of deals. Not really sure why I do that, but it happens. Anyhow they just released a new EP of mesmerizing, droning post-rock/metal that is just as beautiful as its predecessor and so it's time to come out with it, I guess. If you were looking for some new "gazing out the window in slight melancholy" music these two songs are it. Beautiful. FFO: Slint, True Widow, Thou.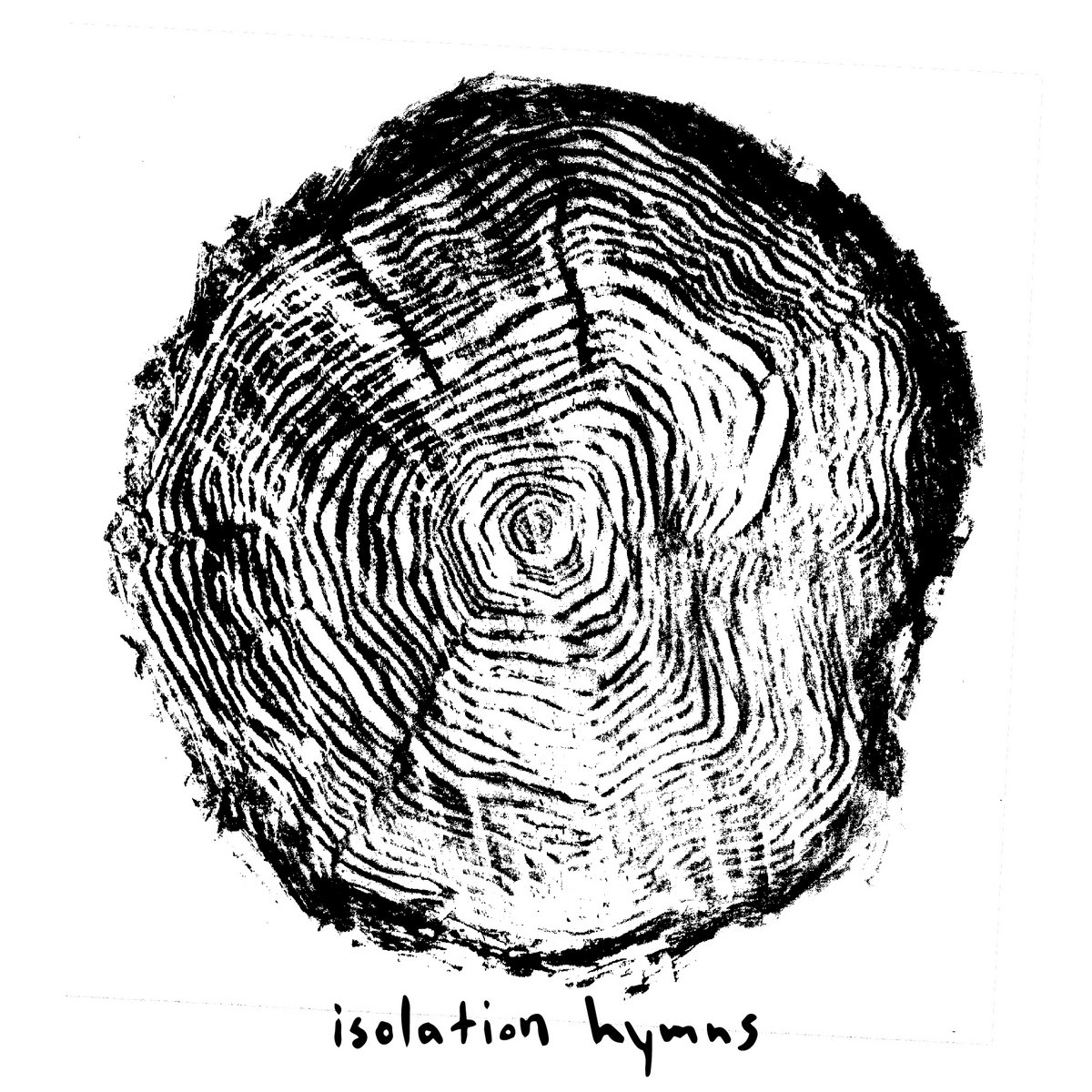 FIVE MORE THINGS YOU NEED TO KNOW
ONE – Cvlt Nation released a full Left Hand Path covers album, as part of their Cvlt Nation Sessions.
TWO – Devin Townsend is a deranged genius.
THREE – Israeli sludge greats Rabies Caste have offered their long lost first tape as a free download.
FOUR – Being home with my kids for the past two weeks (that's how long we've been on lockdown) has been great. They are literally growing up before my eyes.
FIVE – The amazing grindcore doc, Slave to the Grind, of which I have written in the past, is now available free on YouTube. Watch it.
ONE LAST THING, PROMISE: First single from the new Xibalba album is out. Surprise, surprise: IT RIPS.