NINE SONGS I LIKED THIS WEEK IN LIST FORM MAR 7 – MAR 13 – PLAGUE EDITION #1
I'm already freaking out, as is everyone out there, I suppose, about the shit that has been going down. But this place is not for me to freak out in, but to write and do what I can. So, there are a lot of artists, especially of the smaller DIY/small label variety are being thouroughly fucked by all of this. The first wave includes show and festival cancellations, which means that the income all those bands were counting on for the entire year is gone. As this crisis progresses it will also mean things like medical bills, a recession economy, less commissions for cover arts, less work for non-home studios, and so on. And obviously everyone is going to get hit by this, everyone's pockets and lives are going to be affected if not upended. So it's understandable why a lot of people will be tighter with spending. Having said all that one would hope (read without pathos) that this tight-knit network of artists, musicians, labels, and, yes, even writers and promoters is a kind of community, and if you want to support your favorite artists by donating via PayPal/Bandcamp, buying merch, or any other way, now is the time. There have been some immediate cases, due to what I have just described as the first wave of this damage, show cancellations, and some steps taken by labels such as Dark Operative, Deathwish and Sargent House (also via Hello Merch) to either allow donations while buying merch, lowering album prices on Bandcamp, and so on. In addition, LINGUA IGNOTA, Eye Flys, Deafheaven, Inter Arma , Full of Hell, and other artists have encouraged fans to buy up or donate, so let's do that. I'll try to use this space every week to update with more and more of these campaigns as they surface. Take care to notice which labels are taking care of their artists in these times of shitty trouble. They will be the ones worth you money once all is well again. Also, it's good to keep in mind that some of your favorite musicians are also give lessons, in drumming (Lev Weinstein, Greg Fox), composition, guitar (Charlie Looker, Mick Barr, Kevin Hufnagel), and more. Learn cool shit, support amazing art, win-win.
Don't forget to follow us on Facebook // Instagram // Spotify // Patreon, our weekly albums release recap on FB page and our Albums of the Decade and The War Inside My Head interview series. It has been tough to concentrate on these lately but work is well underway on a big one. Enjoy.
1. Oranssi Pazuzu – "Uusi teknokratia," from Mestarin kynsi (Psych/Black Metal – Nuclear Blast). Life is filled with unexpected surprises, say, like a global pandemic, and so a lot of things can just materialize out of thin air. But barring many of those surprises I have been waiting for this album more than any other album this year, and the first single is further proof that I, and many others, were not messing around. As catchy, twisted, and psychedelic as ever, the Finnish maestros and recent members of our Albums of the Decade interview club are back at it, doing it better than pretty much anyone. God I wish I was high right now. FFO: Urfaust, Circle, Swans.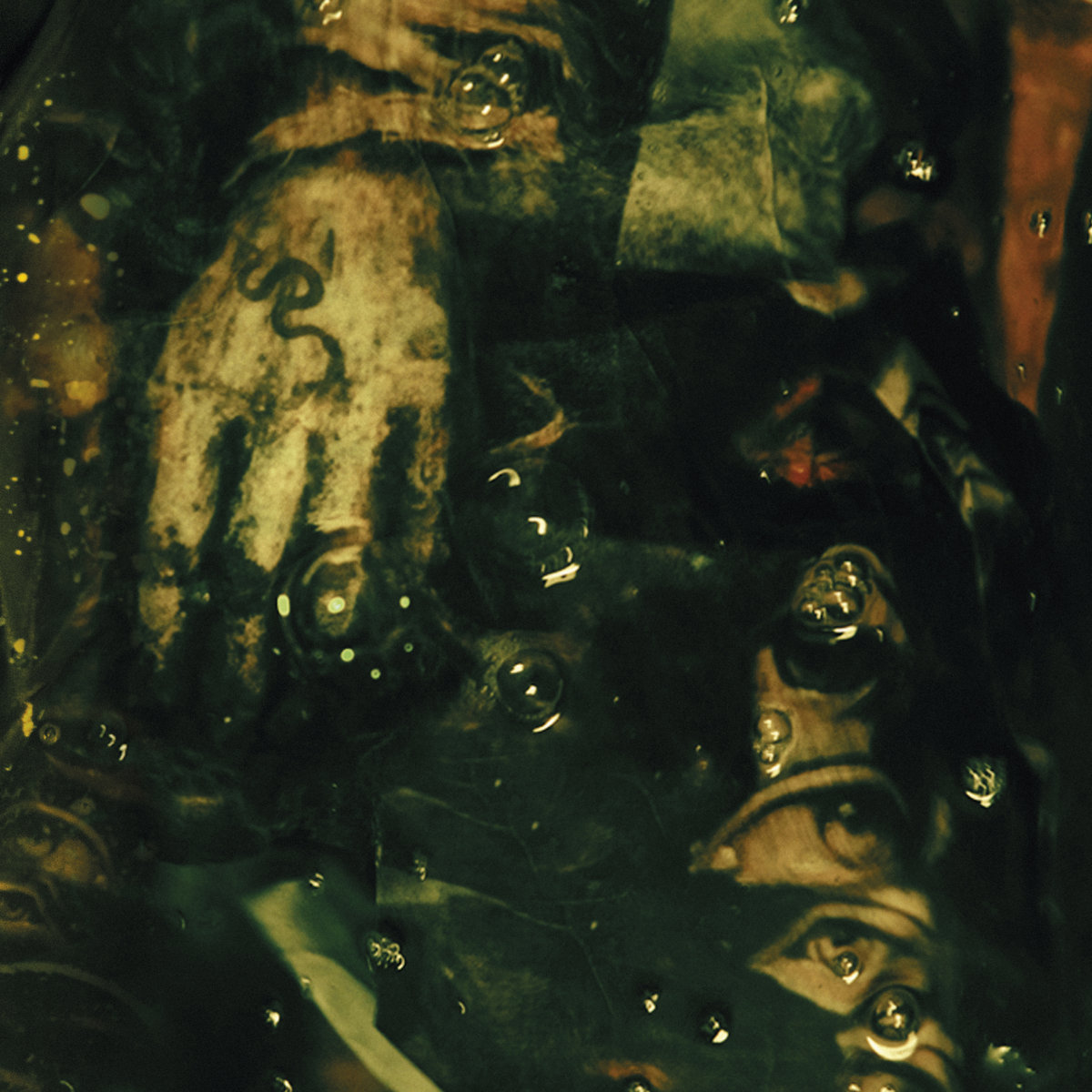 2. Cryptic Shift – "The Arctic Chasm," from Visitations From Enceladus (Psych/Death Metal – Blood Harvest). So, psychedelic technical old school metal, huh? Is that what we're doing now? And since that seems like an impossible mix I should say it absolutely works on this first single from the debut full length from these twisted English dudes. Just enough tech-death elements to make it sound cerebral, just enough reverb, ambience, and ferocity to make it sound ruthless, and WAY MORE twists and turns that you would care to expect in any of those, creating one of the most unique sounds and songs I've heard in quite some time, and a contender for that elusive "What band do I listen to when I feel like listening to Morbus Chron and Artificial Brain at the same time?" category. Metal magic. FFO: Morbus Chron, Afterbirth, Artificial Brain.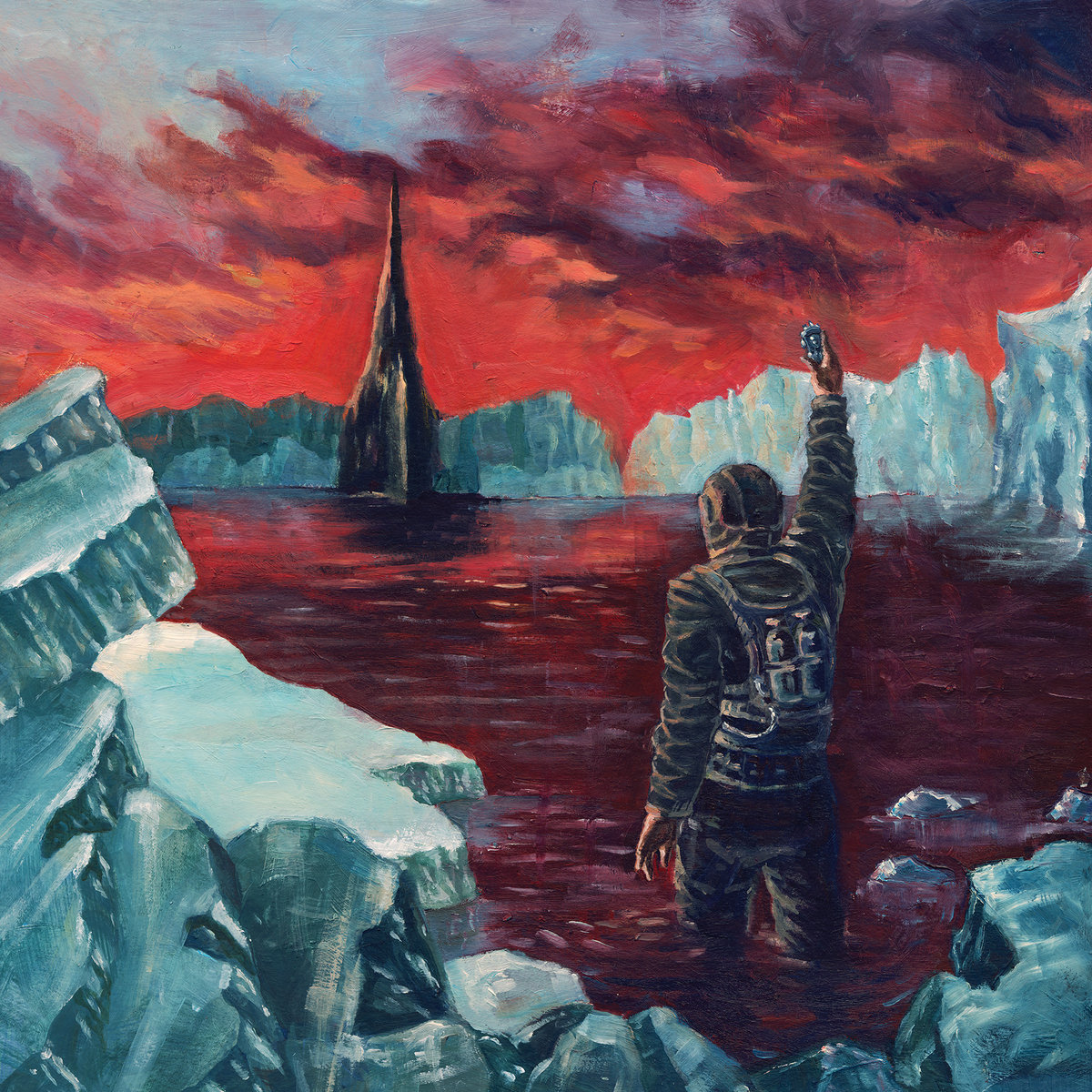 3. Fange – "Génuflexion," from Pudeur (Sludge/Industrial – Throatruiner Records). French maniacs Fange released one of heaviest, most fucked up albums last year with Punir. It was so punishing and mentally hindering, in fact, that I just assumed they would need time off to, I dunno, regain their humanity or something. Apparently not! Either that or there were never human to being with! And as dark as that album was this is, somehow, darker, meaner, heavier, and just fiercely aggressive. Like a very well recorded hardcore band going into a meltdown and eviscerating the crowd, in album form. FFO: Indian, Lord Mantis, Rorcal.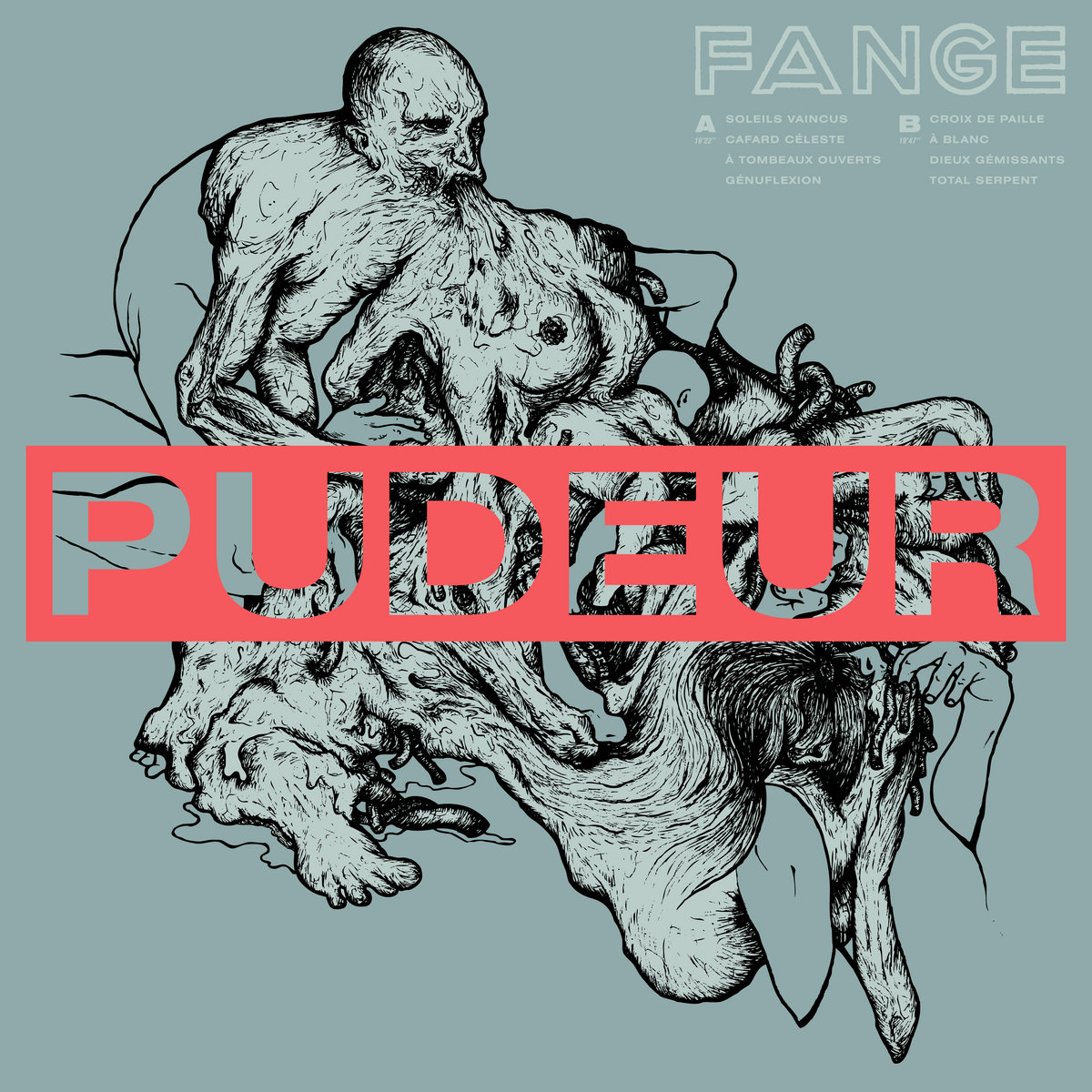 4. Записки изъ подполья – "Дым," from Ночь (Black Metal – Independent). One of the best things to happen to me last year was stumbling on this weird, misshapen piece of black metal curiosity that was the Dostoyevsky-inspired debut by a mysterious Russian project by the name of Записки изъ подполья ("Notes from the Underground"). I somehow managed to contact the person behind that wondrous thing, and made him promise me that he would let me know when the next album would be out. And so, here we are, and by the look and sound of it this is another excellent, original, and amazing Dostoyevsky-filled plunge into the depths and horrors of the human soul. Oh, and it kicks some incredible ass. Someone sign this dude, this is too good. FFO: Drudkh, Kaatayra, Nachtmystium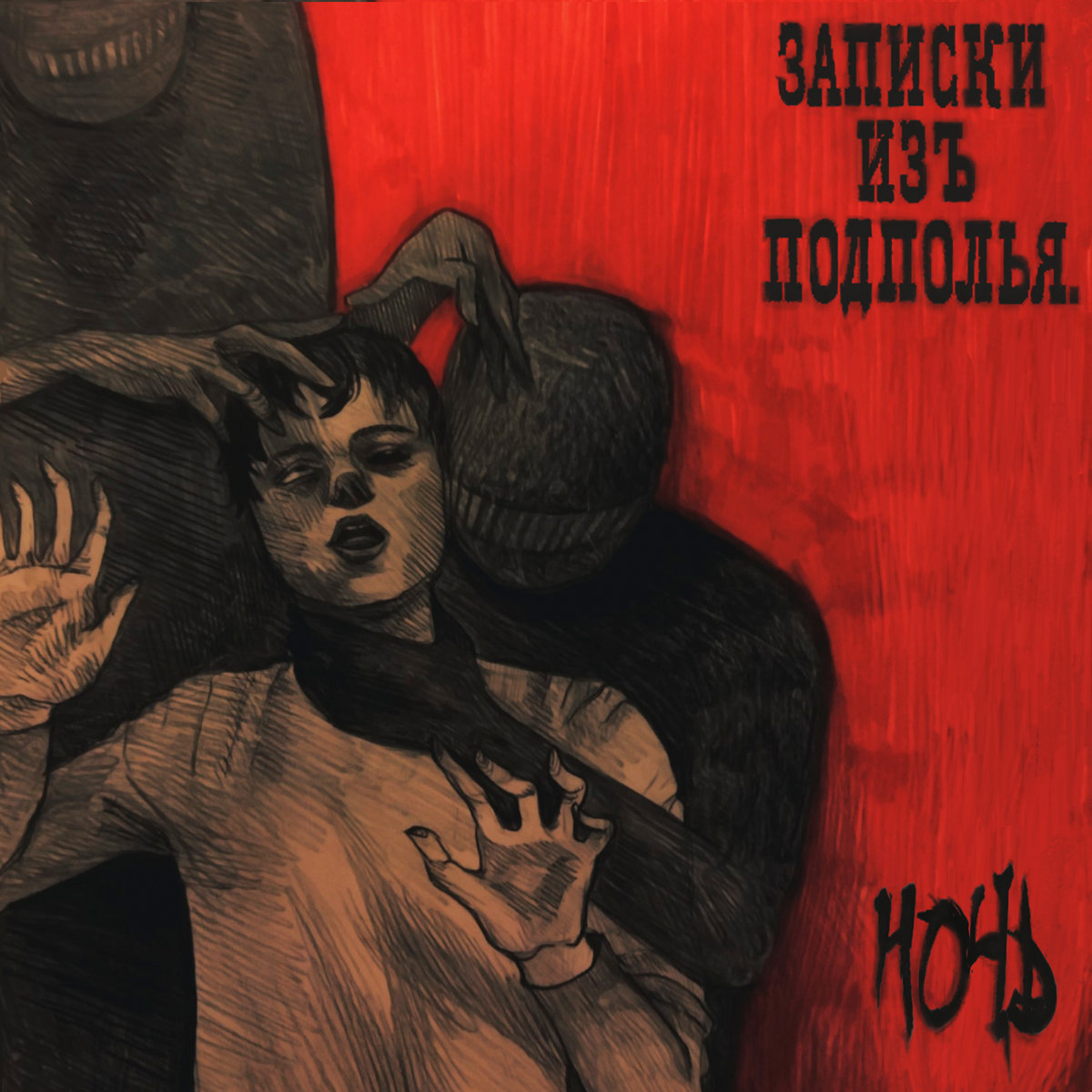 5. Serpent Column – "Pantheoclasm," from Endless Detainment (Mathcore/Black Metal – Mystiskaos). Serpent Column, throughout its violent existence, and also on its 2019 release, served a purpose no one knew even existed before they arrived. That purpose is to answer the question: "What would Botch/The Dillinger Escape Plan/Coalesce sound like if they were a dissonant black metal band?" And it kind of sounds like being drilled in the ear, either through spastic, nuclear-energy riff changes and aggression or via an almost avant-garde take on Icelandic-style black metal. You either love it or hate it, but there's nothing else on earth that sounds quite like it. Or space, for that matter. And I, for one, fucking love it. FFO: Coalesce, Wormlust, Esoctrilihum.
6. Big Cheese – "Write Off," from Punishment Park (Punk/Hardcore – Quality Control HQ). I must admit, not always the biggest fun of straight-up punk. Often it just sounds too formulaic, repetitive, and unoriginal, at least for me. And it isn't to say all of those issues are resolved with this brilliant album from UKHC outfit Big Cheese, but it is to say that they can repeat the same melodic line all year as far as I'm concerned if it's done as well as this. This is like a class in how to write, play, produce, and record punk rock and has enough of that modern aggressive sound to push it further into my own personal comfort hardcore-y zone. Attacking, perfectly executed, punk. FFO: Division of Mind, Rain of Salvation, Queensway
7. Cosmic Putrefaction – "The Glooming Murk of his Telluric Shrieks," from The Horizons Towards Which Splendour Withers (Death Metal – I, Voidhanger Records). Another band striking back with force after a great 2019, the Italian one-man project returns with more riff-laden nightmares. While last time, with their debut At the Threshold of the Greatest Chasm, G. G., the project's mastermind, was joined by guest vocalist Brendan Sloan (Convulsing) this is a full-on solo effort and it may actually benefit from that. I loved, again, that album, but this sounds so well sewn together and conceptualized that I can't wait to hear the whole thing. Some of the best death metal all year, easy. FFO: Abyssal, Tchornobog, Haunter.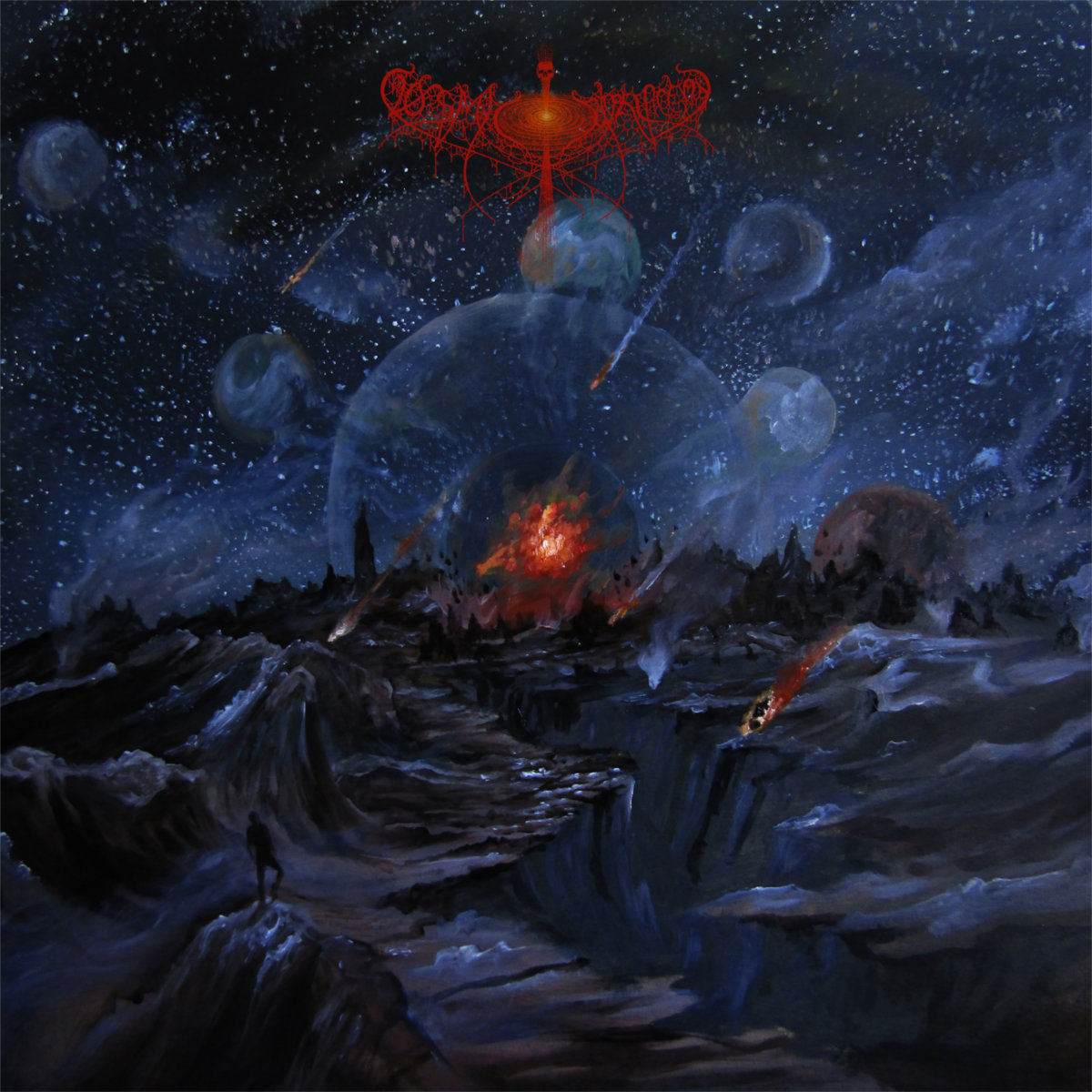 8. Misanthropic Aggression – "Alcoholic Polyneuropathic Freaks in Hell," from Alcoholic Polyneuropathic Freaks in Hell (Hardcore/Black Metal – Boris Records). This is as fun as music is allowed to be really. The catchy, rocky parts of black metal combined with the catchy parts of hardcore and crossover, and executed to such perfection that I'm beginning to suspect this is the result of some ingenious metal lab experiment, complete with reverbed guitar leads. If this doesn't put a smile on your face you many not have a face. FFO: Carnivore, Midnight, Aura Noir.
9. Fet – "Crossroads," from 5325 (Stoner – Reality Rehab Records). I guess this is going to be that second song I preface the intro to by saying something like "I don't usually like this stuff," but I don't usually like this stuff. Stoner often just too easy or too contrived and the hardest part to pull off – atmosphere and actual songwriting – is, well, hard to pull off. But this Israeli quintet gets it just about perfect on their debut album, with fantastic songs, great performances and, yup, that ever elusive organic, vibrating, smoky atmosphere. What a privilege it is to hear musicians be this good out of the gate, and a huge shout out to Roi Ben Shmuel (Dukatalon) for recording this impeccably. Great. FFO: Kyuss, Nebula, Fu Manchu.
FIVE MORE THINGS YOU NEED TO KNOW
ONE – Errant, the wonderful post-metal project from Immortal Bird (and ex-Eight Bell) Rae Amitay, of which I have already written, is now streaming a second single via Heavy Blog is Heavy. Dark-horse AOTY-level stuff here.
TWO – Imperial Triumphant has released a tape version of its wonderfully sick Inceste EP, originally released in 2016, via Bile Noire. Get it.
THREE – Code Orange are live steaming their show infront of an empty audience to promote their new album. Catch it today, Saturday March 14, 9 PM EST on the band's Twitch.
FOUR – Insane mood swings – from fearing the death of all whom I love to staring at my kids and being flooded with love. Pretty sure they fortify me every day.
FIVE – If you're into that good, fierce post-hardcore, Israeli band Lower Splendor is a) a must and b) also fucked by recent cancellations. So see it as an opportunity to discover a new band and help them in a rough spot. Great tape on sale now too.
ONE LAST THING, PROMISE: Stay safe. By which I mean: Listen to the new Auroch single as a form of spiritual Purell.