NINE SONGS I LIKED THIS WEEK IN LIST FORM MAR 29 – APR 4 – PLAGUE EDITION #3
Hi all, surrounded by children (my own, don't worry about it) and thus straight and to the point: Tried to be more punctual about my shit this time around, who knows, maybe sanity will prevail. A lot of cool shit taking shape right now, more on that soon. Regarding the global humanity/music SOS I can only add that you need to support anyone you can right now. We have a new EP from Panopticon solely for the purpose of raising money for artists hit by that virus shit and we have two labels (Transylvanian Tapes and Transcending Obscurity) pretty much giving away their digital discographies for the sake of raising money and one label putting pretty much everything on sale (Stygian Black Hand). So, if you're stable enough – SUPPORT. Otherwise you can check out this week's mammoth induction into the Albums of the Decade series with a huge, full-band interview with Agalloch, and, as always, be sure to follow us on Facebook, Instagram, and Spotify. Keep safe.
1. Kaatayra – "Bom Retorno (De Volta às Origens)," from Só Quem Viu o Relâmpago à Sua Direita Sabe (Black Metal/Folk – Independent). I've been full-on fanboying this wondrous Brazilian one-man project since pretty much the second it went up on Bandcamp early last year. I interviewed him for my little The War Inside My Head Series, I named one of his two amazing albums released last year as my #2 album of the year, I'm a fan. And yet not even me could have seen this jewel coming, this acoustic-black-metal-meets-groovy-folk gem of an album. There are many things that make Kaatayra stand out from the metal crowd in quite technical ways – a loose, organic production, fascinating interludes, exquisite taste in melody. But I think the man thing that makes this project one of the best new acts in recent years is knowing precisely when to change things up, in welding and mixing different styles and parts together in such a way that whatever is happening – blasting riffs, subtle chants, infectious grooves, it's never ever boring, always forward moving. Tied for my current AOTY with Sweven's debut right now, but the sky is the limit. FFO: Panopticon, Alda, God's Bastard.
2. Throat Breach – "Involuntary Metamorphosis [Identity Distortion 4]," Humiliating Distortion (Deathgrind – Desert Wastelands). And as long as I'm on a hyperbolous tear let's tackle this little thing which I shall now crown as "Dark Horse AOTY Candidate in the Death/Grind Category but Only Because I'm a Coward Because I Actually Want to Say Dark Horse AOTY Death Metal Album." I did not know of this Salt Late city band of unstable yet talented folk and yet now I cannot unknow it, nor do I want to. Immaculate instrumentation, horror movie/documentary production, and a waterfall of nasty riffs and great songwriting. In a just and righteous world this album is good enough to blow up. I hope this is a just and righteous world. FFO: Full of Hell, Cloud Rat, WAKE.
3. Xibalba – "En La Oscuridad," from Años en Infierno (Hardcore/Death – Southern Lord Recordings). Other than the fact that the first single from California musical mayhem group Xibalba is amazing, I'd just like to say how attached I am emotionally to this amazing cover by the immortal Dan Seagrave. Not only is it beautifully done (of course) and not only is it, if I may, metal "af," it pretty much sums up my emotional state these days and the horrid clump of anxiety, confusion, and fear that the world is stewing in. Add to that Xibalab's already apocalyptic themes and sounds, and I would dare say that this is going to be the album to be angry and afraid to this year. Can't wait. FFO: Nails, Harm's Way, Dead End Path.
4. Ulver – "Little Boy" (Synth Pop/Prog – House of Mythology). And speaking of doomsday stuff, but from a different angle, Norwegian legends Ulver released the dancy, melancholy/upbeat hit to celebrate the end of the world named after one of the atomic bombs dropped over Hiroshima in August 6, 1945. One might feel strange, if not somewhat queasy, dancing your quarantine away to the sweet sounds of Ulver's invocation of a monstrous event such as the annihilation of an entire city but, you know, that's kind of their thing. A seeming direct offspring of the The Assassination of Julius Caesar portion of their career, with something of a New Order twist. You can read my interview with Krisroffer Rygg about that perfect album here. FFO: New Order, Depeche Mode, Kayo Dot.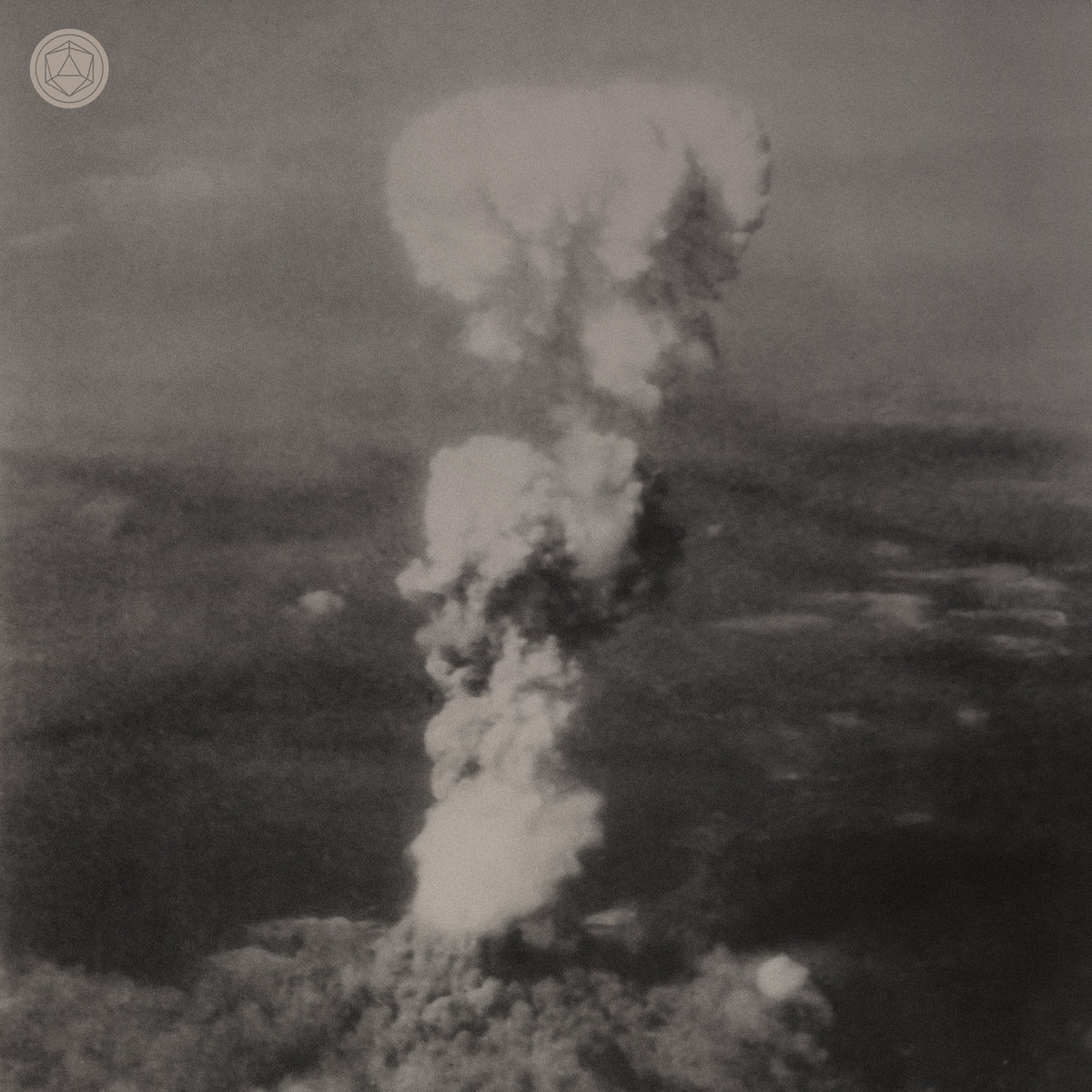 5. Bolgia – "Trencher" (Industrial Metal – Independent). I first heard Bolgia with it's stellar debut album last year, a heady mex of industrial, death metal, some black metal and pretty much everything in between, including some poignant goth. Now they're (well, he's) back with a new intriguing single. Much more bleak than their previous stuff, and a lot more by way of drone-y improvisation, but just as boldly original and, at times, entirely crushing. FFO: Godflesh, P.H.O.B.O.S., Scorn.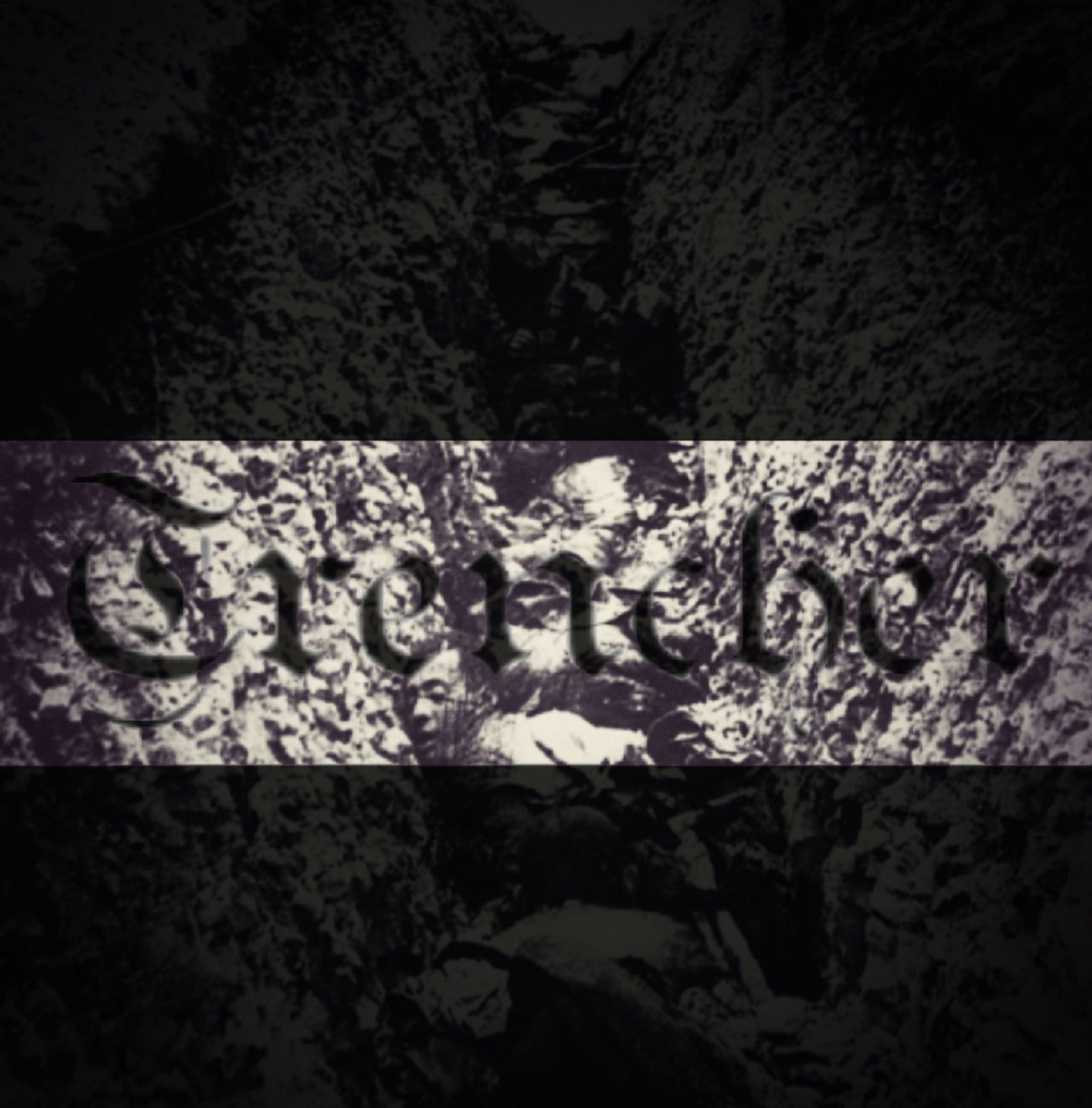 6. Antichrist Siege Machine – "Storm Chariot," from Filth of the World (Death/Black Metal – Stygian Black Hand). Not going to wax poetical about this one, since it seems quite disinterested in waxing political at me. So, basically this: Death metal that sounds like it was recorded by weapons with very badly smeared corpse paint in a dungeon filled with crushed skulls. God holy damn. FFO: Diocletian, Profane Order, Ascended Dead.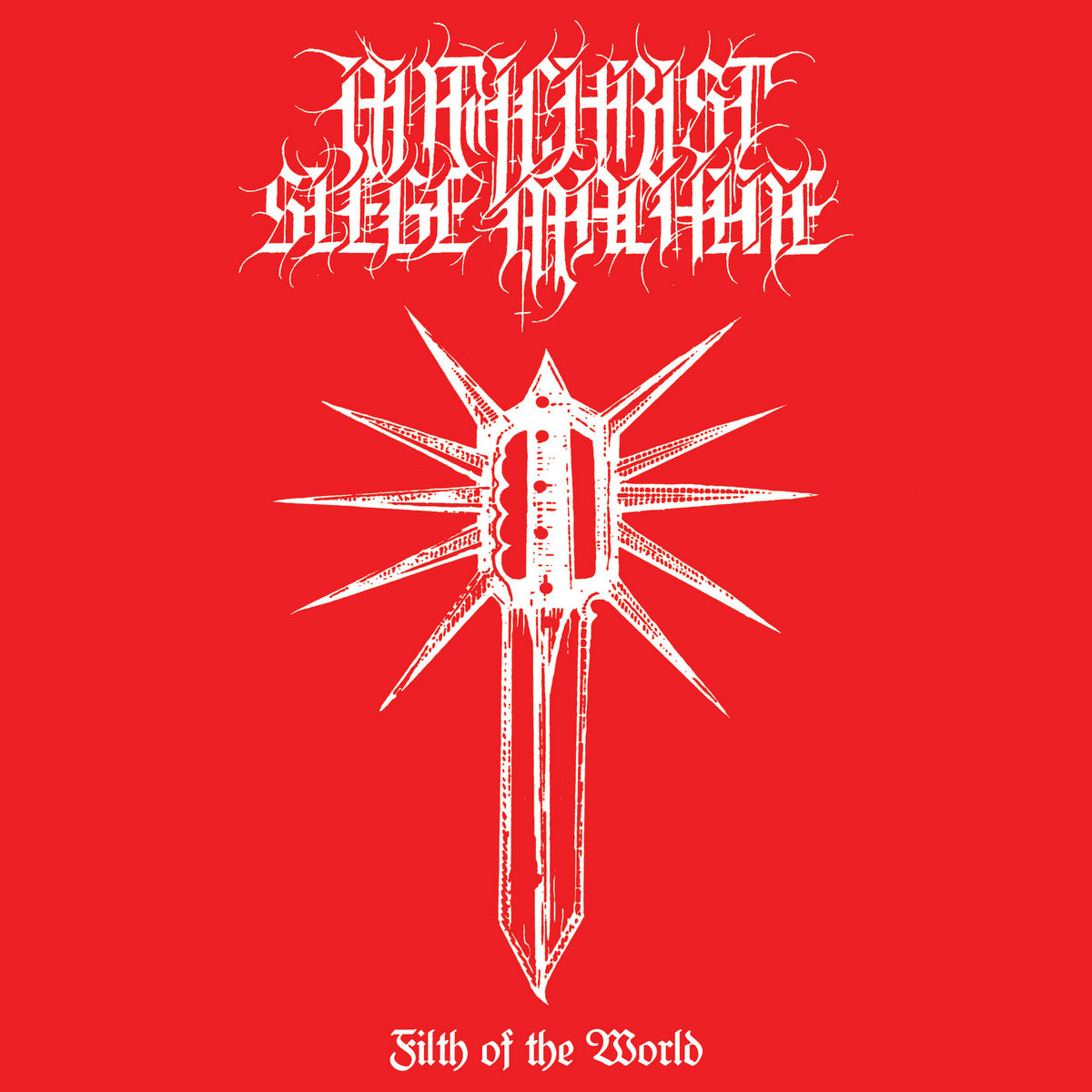 7. Gnaw Their Tongues – "White Void Black Wounds," from I speak the Truth, Yet with Every Word Uttered, Thousands Die (Black Metal/Experimental – Independent). The hardest working man in scaring people out of their minds business, Maurice de Jung, is back, this time with his flagship project, Gnaw Their Tongues (all while releasing material from projects like Hagetisse, Dodenbezweerder, and others, of course). And amid his latest barrage of terrifying sounds this track that, for all intents and purposes, sounds like the Wicked Witch of the West covering Ministry's "Jesus Built My Hotrod." So, you know, awesome. FFO: Wreck and Reference, Leviathan, Locrian.
8. Methwitch – "Indwell," from Indwell (Math/Death/Hardcore – Independent). I was never into Methwith, the one-man math/insanity project our of Albequeque, but mostly because I had never heard of it. I guess that makes me some kind of pleb, but there you go. And know that I have I really have no idea what the hell I'm dealing with. I know only this: That if there's a soundtrack to which one may be abducted by aliens, mutilated, and then returned home with only a vague idea that something is terribly wrong, this is probably it. FFO: Frontierer, Botch, Cult Leader.
9. At the Altar of the Horned God – "Prayer I," from Through Doors of Moonlight  (Black Metal – I, Voidhanger Records). Don't look now but the new project from the man who brought you Mystagos is a sleeper AOTY shortlist. I know this because I've heard the whole thing, but I think you can catch a glimpse of the pulsating, heart-lifting, cathartic, drum-maniac stuff that's on here from this signle, as well as the curious and riveting vibe from the other one available right now. DON'T SLEEP, as they young people out there say and also often capitalize. FFO: Panopticon, Yellow Eyes, False.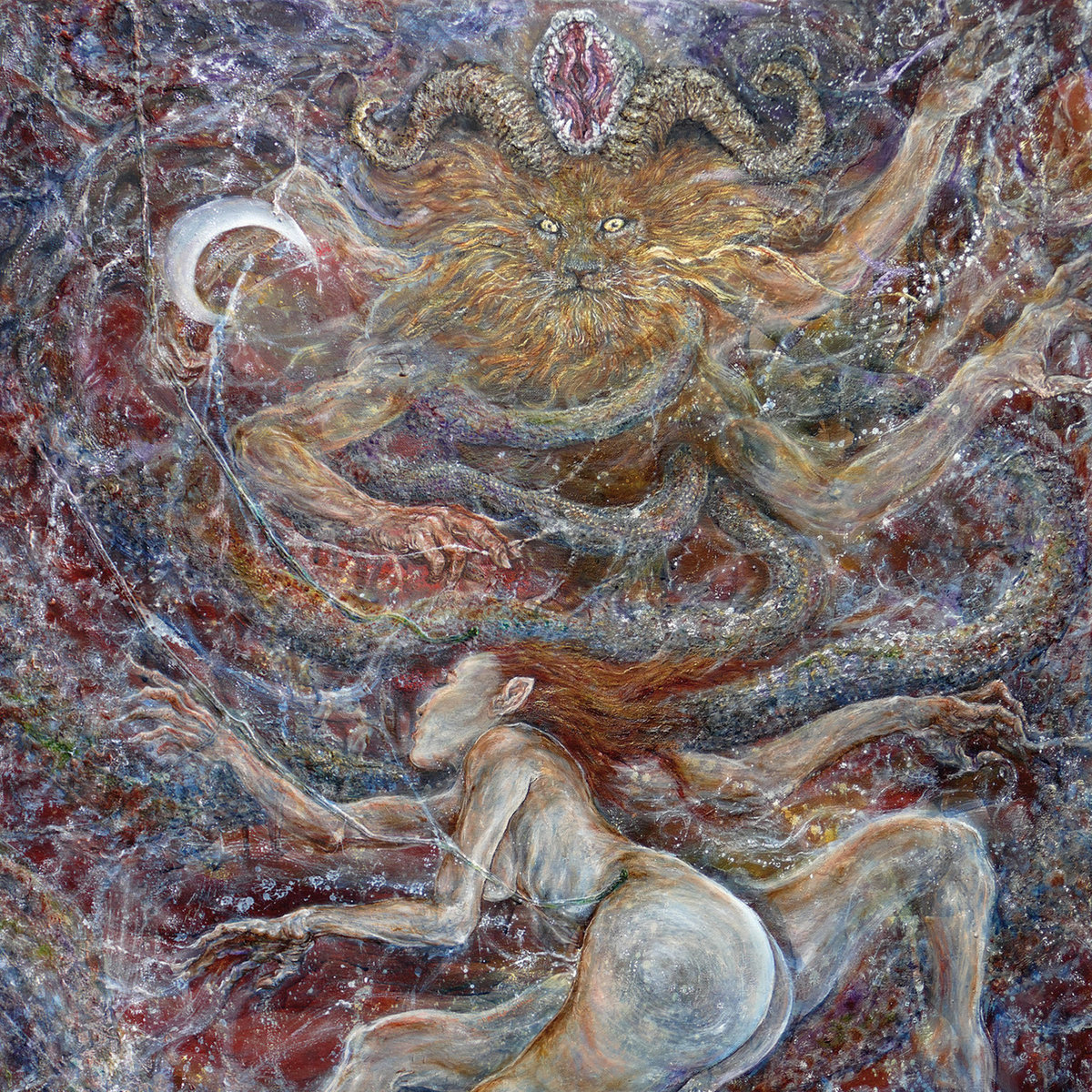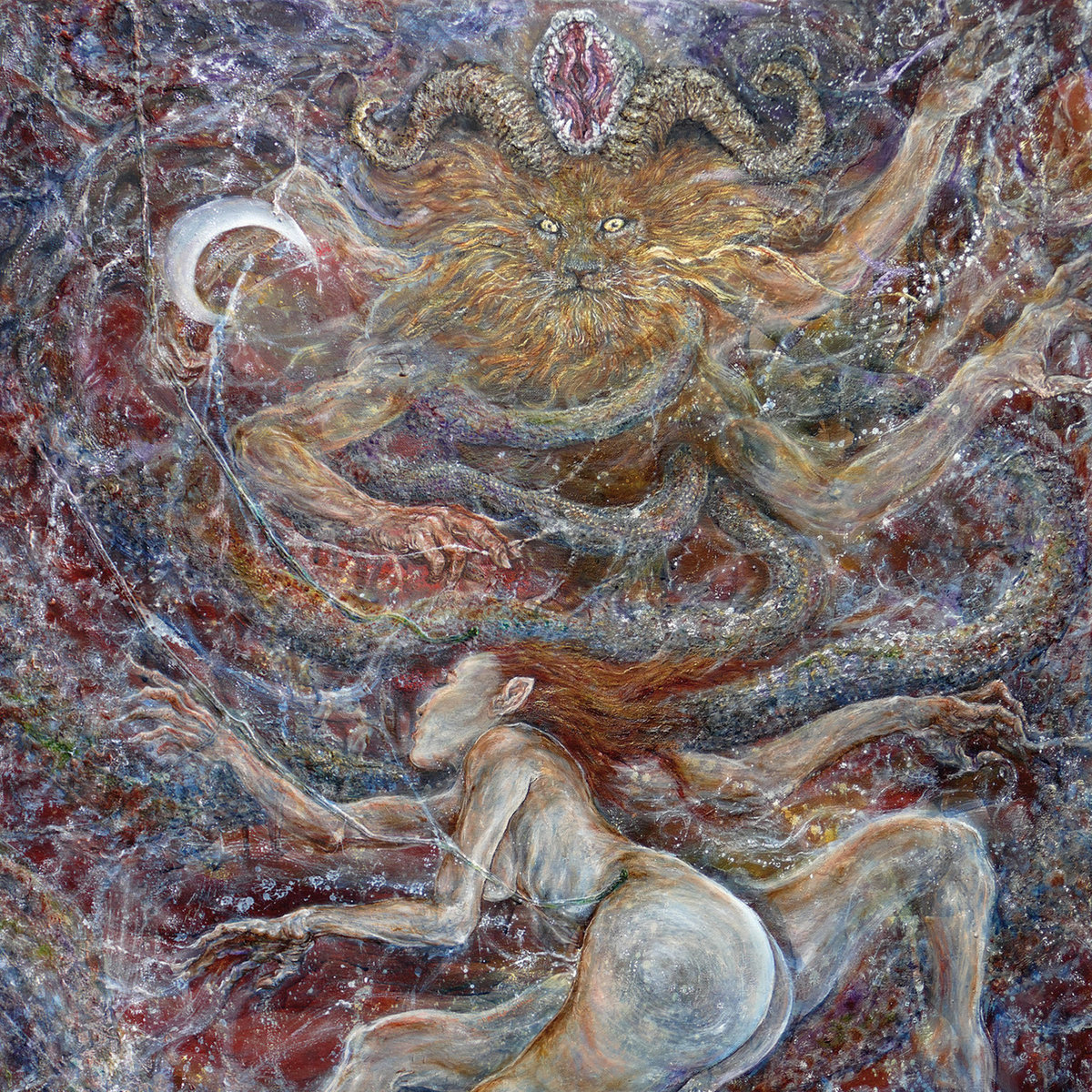 FIVE MORE THINGS YOU NEED TO KNOW
ONE – Profound Lore are releasing LINGUA IGNOTA's glorious debut, All Bitches Die, on CD.
TWO – Cattle Decapitation released a video for the best song off of their great Death Atlas, and it's so COVID-19-tastic that it's ridiculous.
THREE – Relapse and Death are joining forces to release a series of unearthed Death live recordings, here's the first one – a Symbolic-era shred fest in Montreal.
FOUR – I noticed today that while writing this column and blasting harsh, horrible sounds from my computer, my kids were not distracted at all while watching their cartoons. Is that a good thing?
FIVE – I've mentioned the fantastic Russian atmospheric black metal project Записки изъ подполья here before, and they just recently released a wonderful album. But not there's a new single, because, why not?
ONE LAST THING, PROMISE: I tend to write about stuff that the brilliant Belgian artist Déhà releases every once in a while, but I can't really catch up to the blinding rate of his releases so just do yourself a favor – follow him on whatever social media and just ride the fucking wave.