NINE SONGS I LIKED THIS WEEK IN LIST FORM APR 5 – APR 11 – PLAGUE EDITION #4
Another week of mounting death tolls and unrelenting existential angst, and another week of the kind of music meant to combat that angst. As the great poet Wallace Stevens said, in a quote I have a feeling I will use repeatedly until this is all over: "A violence from within that protects us from a violence without." So, here's that violence you ordered, and some other stuff. As far as Machine Music news go there's quite a few of those coming at you very soon, but the first one I can actually talk about is that I am proud and anxious to say that MATEKHET (Hebrew for "metal), our first podcast, is officially up and running.
MATEKHET won't be a recommendation podcast or a listamania podcast (you have more than enough of that here, on our Facebook, Instagram, and Spotify). Instead the podcast really an extension of some of the themes and concepts that have been raised in the Albums of the Decade series as well as in some of my more recent essays, such as my essay on Mgla, the essay on exaggeration in metal, and so on. I'll be discussing some key idea for several installments until I feel it's spent, and I'll move on to the next, all the while including new interviews and inserts from older ones. The first concept under discussion is "Authenticity" and in fact the first episode, including bits from past interviews with Greg Anderson (Sunn O))), Goatsnake, Southern Lord Recordings) and Aaron Weaver (Wolves in the Throne Room) is already live as a Pateron-only post on our Patreon page, and will soon go public in other platforms as well. So, check it out, consider supporting or whatever, and I'll see you next week.
1. Pyrrhon – "Another Day in Paradise," from Abscess Times (Death Metal/Experimental – Willowtip Records). So a few things: a) can't stop humming Phil Collins in my head b) yet another brilliant cover from Caroline Harrison and c) I don't think I was ever than into Pyrrhon. Perhaps I catalogued it in my brain as a "smarty pants" band, which is kind of strange since I am a smarty-pants guy who is prone to, at times, smarty-pants music, but I guess something didn't quite click. That seems to have been a mistake seeing that their last album was as beautiful as it was and seeing that the first single from their newly announced album sounds like a collision between Coalesce and Artificial Brain, sprinkled with a bit of, I want to say WORMED (?). Not to say that this amazing song is just a bunch of shit smashed together, it's in fact a bunch of shit smashed together in sheer joy. FFO: Frontierer, Artificial Brain, Imperial Triumphant.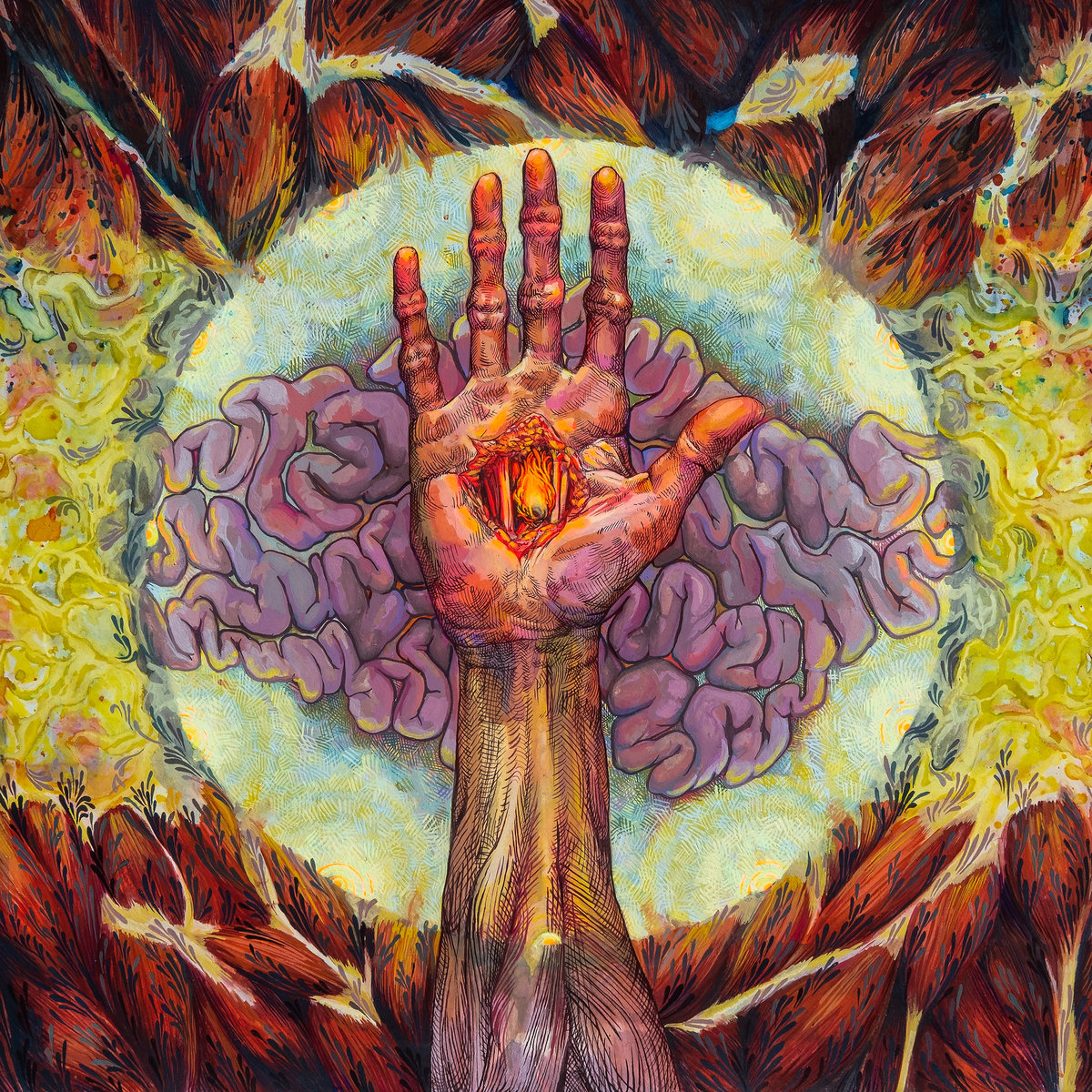 2. Black Curse – "Charnal Rift," from Endless Wound (Black/Death – Sepulchral Voice Records). A coming together of sorts, a "clique," if you will, of some of Denver's finest and nastiest (Primitive Man, Blood Incantation, Spectral Lore, Khemmis) for the sole purpose of decapitating your cerebral cortex. I guess Black Curse is what happens when a therapist tells someone who is creative yet mildly repressed to get all that shit out, scream in the woods or something, and the result is one of the most manic, unhinged, and wonderfully musical albums of the year. It isn't often you're slapped in the face with such magnificently woven lace gloves. Simply put, some of the best "Is this death metal? What is this?" albums of the year. FFO: Ploughshare, Ruin Lust, Invocation Spells.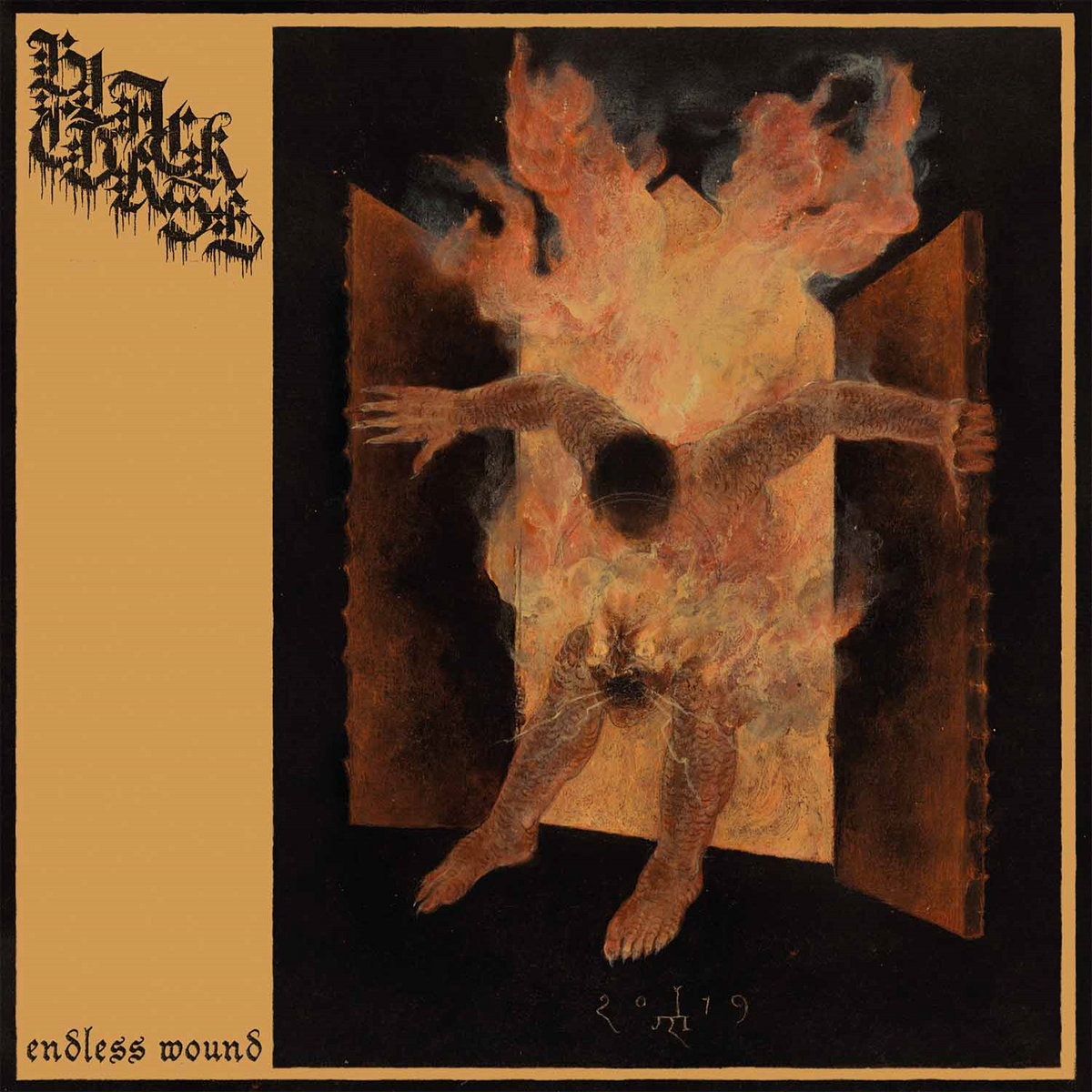 3. The Leuchtentragers – "PART 1," from Live at Quarantine (Noise/Drone – Six Tapes). After all that delectable (eww) noise, how about some "landing on a hostile alien planet" music with the newest from Tel Aviv entrepreneurs/label-formers/artists The Leuchtentragers. Recorded as part of a live stream to, ah, mark the continued social scheme known as "social distancing," they pretty mush free form the entire thing, resulting in, surprisingly, much more structure and focus. Not one to fall down a noise/drone rabbit hole, but this is exceptionally good. FFO: Aphex Twin, Moonbeam Terror, Yellow Swans.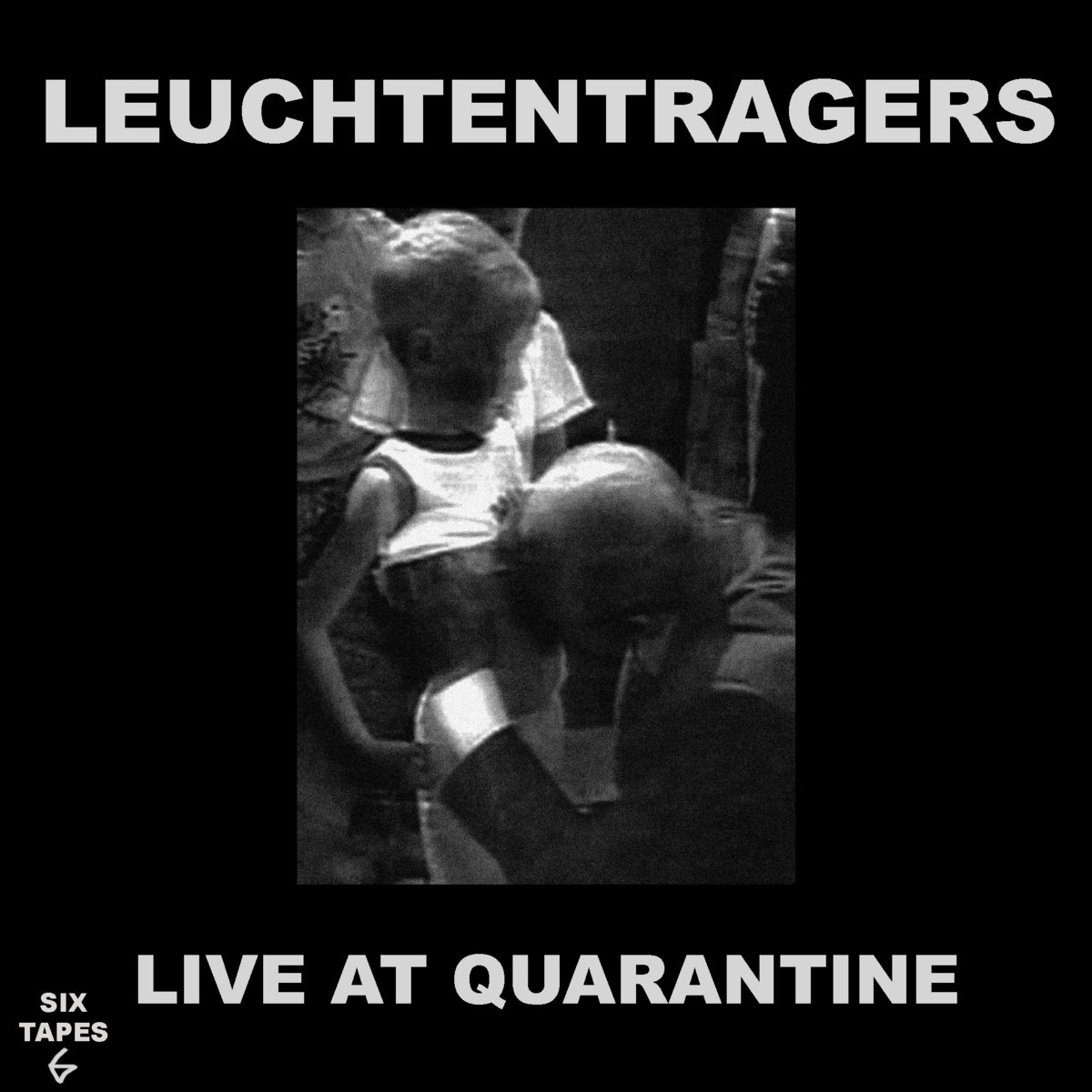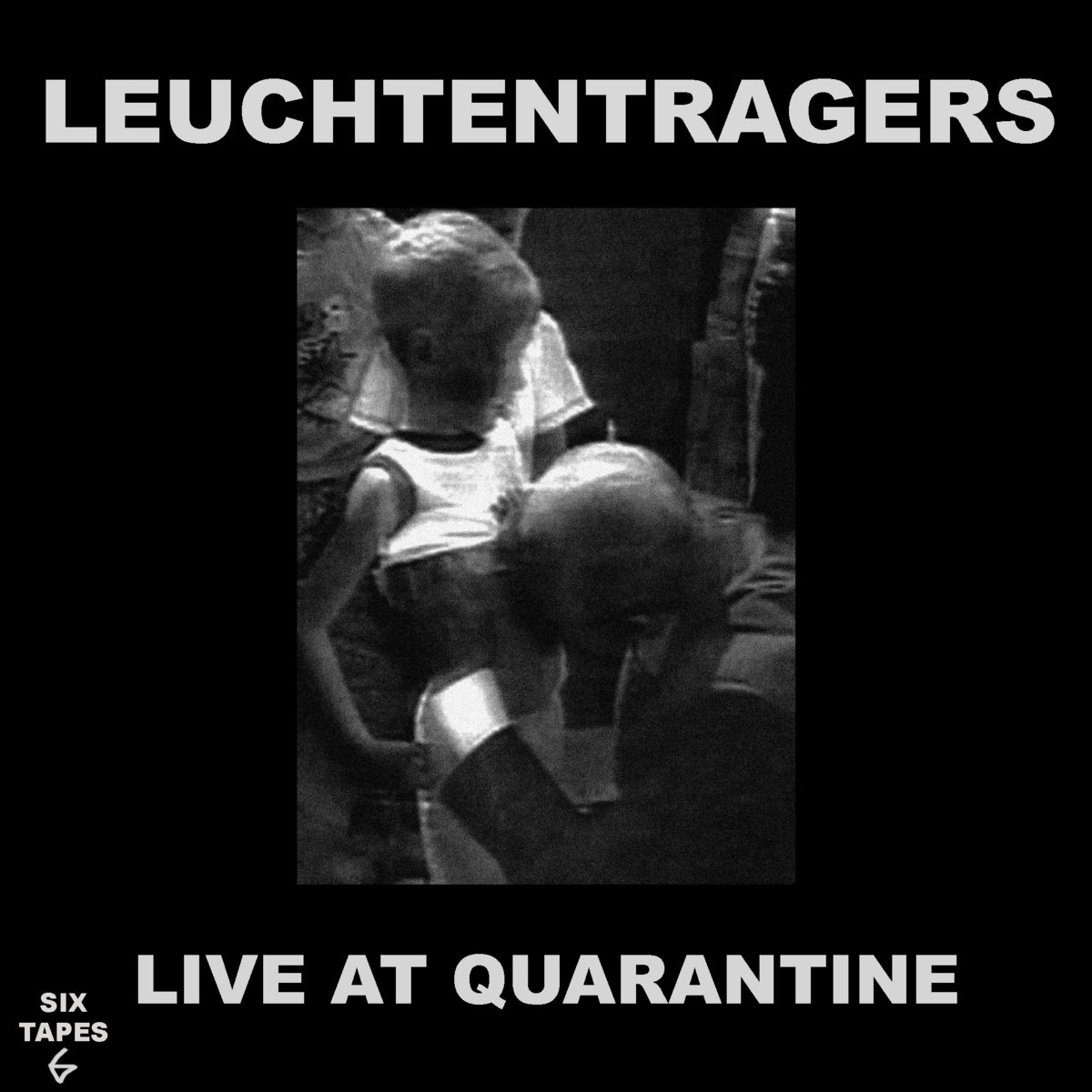 4. Lastborn – "Dead Trees," from Of Broken Bones (Screamo/Post Metal – Independent). For those seeking to pump their fists in the air while crying, buying a ton of sage in the supermarket, burning it all, and kicking a microphone stand the new album from Minsk's Lastborn should do just that for you. It's as if Rosetta had a lovechild with Bear Vs. Shark. And considering both parents in this fictional marriage are some of my favorite alltime bands it's safe to say I'm loving this. A wonderful coming together of hardcore immediacy and post-metal reflexiveness. Beautiful. FFO: Envy, Rosetta, Portrayal of Guilt. 
5. Stygian Obsession – "Paradisiacal Annihilation," from Heralds of Affliction (w/ Civerous) (Death Metal – Pacific Threnodies). Pacific Threnodies, a small black/death metal operation hailing from California, was really one of the standout labels last year, for me, with unique, eccentric, atmospheric releases of every kind of evil. And this split finds them keeping the level very high, with some of the best death and blackened death you'll hear all year. This song by the seemingly and, I guess, appropriately, mysterious Stygian Obsession sounds absolutely fantastic, and hopefully a sign for things to come. FFO: Vastum, HAR, Kever.
6. Kool Keith x Thetan – "Dedication," Space Goretex (Hip Hop/Hardcore – Anti-Corp). Absolute weirdo hip hop legend Kool Keith joins forces with Tennessee hardcore duo Thetan for another wonderfully odd, creative, and great addition to an already ridiculous catalogue that includes such timeless classics as Dr. Octagon, Black Elvins, and Matthew. And calling this a "hardcore" album is probably something of a misnomer, since what Thetan really do is create an organic, pocket-tastic bedrock from which Keith can launch himself into space. Great album, great feel, and wonderful artwork from Primitive Man's Ethan Lee McCarthy. FFO: Kool Keith, Adrian Younge, MF Doom.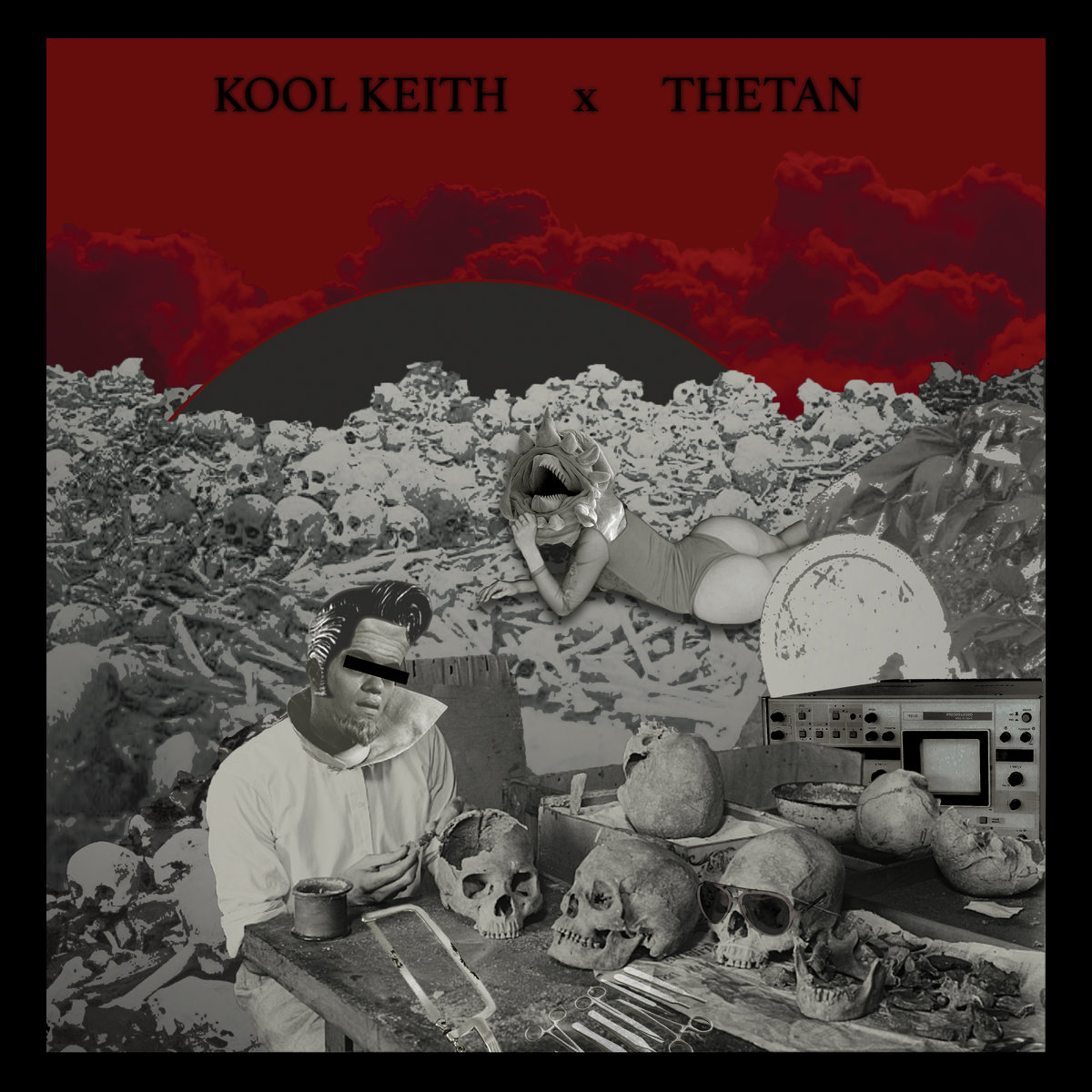 7. Caustic Wound – "Autonomous Weapons System," from Death Posture (Death Metal – Profound Lore Records). And the award for "Best non-20 Buck Spin 20-Buck-Spin Like Release So Far This Year" goes to this piece of weaponized aerial vibrations. The grindcore wing of Mortiferum with the aid of members of Cerebral Rot and Magrudergrind, has decided to annihilate the world so as to enable its future euligizing via, well, Mortiferum. Heavy, nasty, grinding in that "this isn't grind as much as it's sped-up death metal," and wonderful. FFO: Phrenelith, Witch Vomit, Cloud Rat.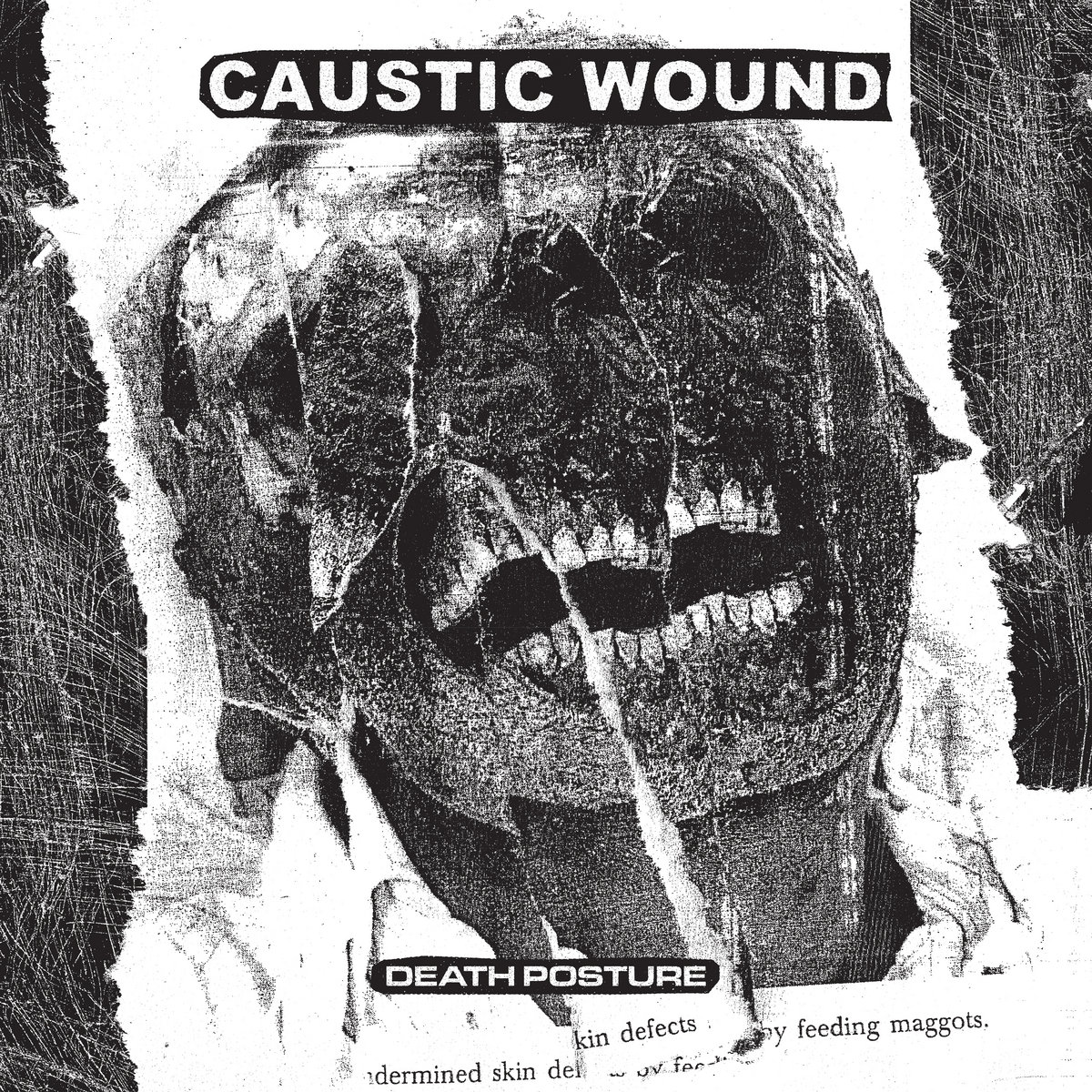 8. Midwife – "Language," from Forever (Shoegaze – The Flenser). What if I told you there was a Flenser-esque indy re-make of Megadeth's "A Tout Le Monde"? I would never say that, though. But I really want to say it. In other news: If you're of the "Low is the best band ever because every time I listen to them I cry" then Madeline Johnston's new album is going to be that thing you lost in the fire. I really don't know what I'm writing at this point, just that this is ethereal sadness made into musical joy. FFO: Low, Have a Nice Life, Perfume Genius.
9. Auroch – "Hideous New Gods," from Stolen Angelic Tongues (Death Metal – 20 Buck Spin). I'm so happy there's a new Auroch coming it almost makes me forget how long it has been since the last Mitochondrion album. But my own grievances aside this new song is murdering my soul right now. Ferocious, feral, fungal or any other "f" word for that alliterative chain and melodic and almost melancholic at the same time. Just stunning, and can't wait for this album. FFO: Ritual Necromancy, Mutilation Rites, Hissing.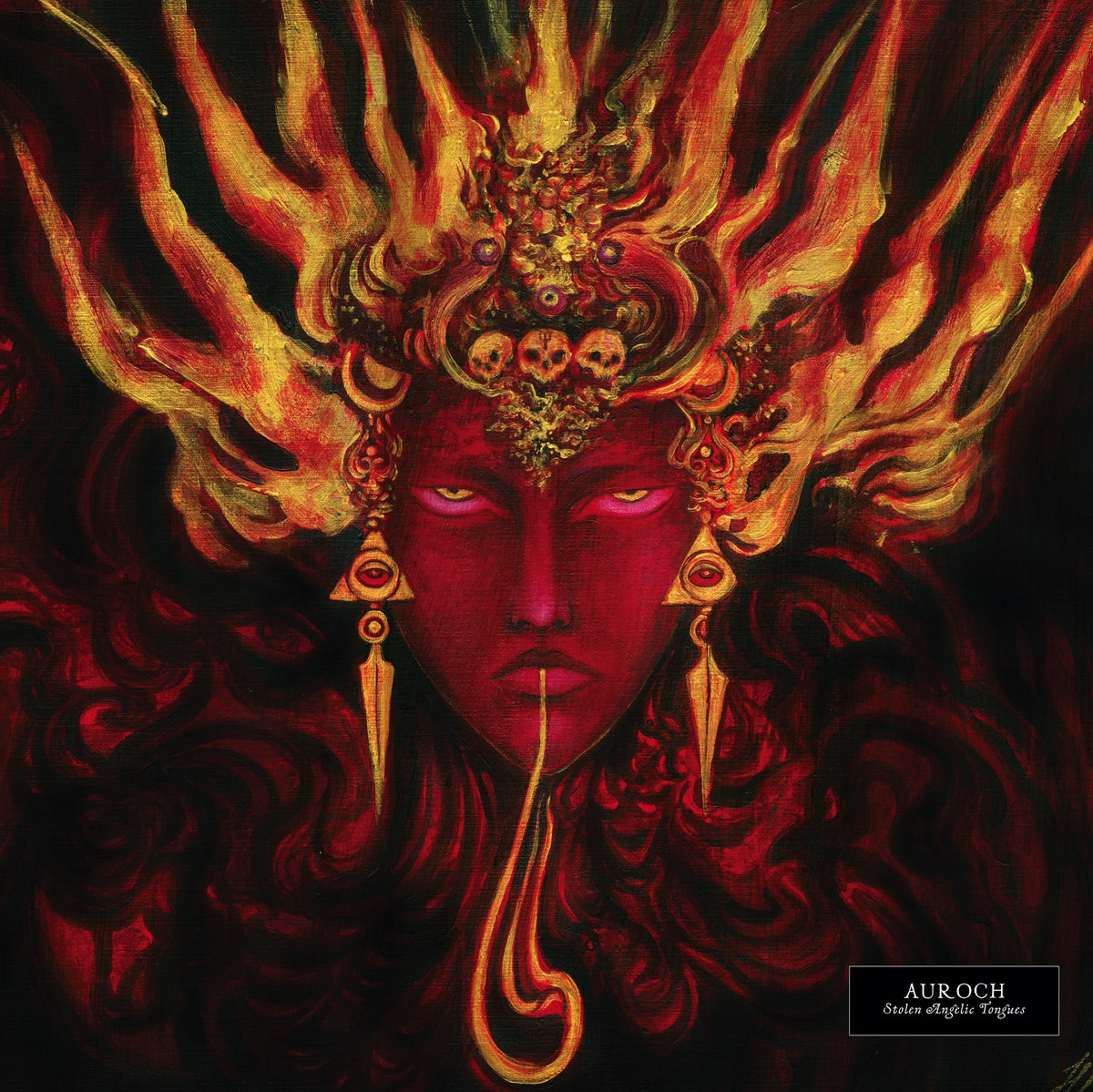 FIVE MORE THINGS YOU NEED TO KNOW
ONE – Hell's Headbangers are releasing a beautiful coffin-shaped complete cassette Portal discography. Have you ever read a more wonderful sentence in your life?
TWO – Members of Power Trip and Fucked Up have joined forces and recorded a Filter song. Well, kind of.
THREE – If you have missed on the opportunity to listen to HAR's latest demo/EP do so now, and the Blood Harvest tape is officially out.
FOUR – I've had major and minor failings in my life, some having to do with my own character. But the fact that my kids are so generous and kind to each other is a source of great comfort and pride.
FIVE – The genius Devin Townsend went ahead and started his own podcast, which, for now. focuses on each of his albums, with the first two on Ocean Machine and City which are easily some of my favorite albums of all time. I even talked to him about them once.
ONE LAST THING, PROMISE: Haifa hardcore band Bygones were planning to release a new EP and tour and all that good stuff. Seeing that those were unlikely to take place they instead unleashed a chaotic, kinda scary demo instead.