NINE SONGS I LIKED THIS WEEK IN LIST FORM MAY 10 – MAY 16 – PLAGUE EDITION #9
Here we again, culling the best and nastiest from the deepest corners of the WORLD WIDE WEB. So much good music this week it's getting to be very ridiculous, but these are the demons I have elected to wrestle with each week and wrestle I motherfuckin' shall. First order of business is to say that our new podcast MATEKHET is still going strong, continuing our current discussion of "authenticity" in metal and hardcore with an analysis of last week's interview with the great Ian MacKaye (Fugazi, Dischord Records, Minor Threat) and proceeding to discuss the spiritual aspects of authenticity via some historical context as well as a snippet from a recent interview with Ulver's Kristoffer Rygg. You can catch all this beauty wherever you may roam (YouTube, Spotify, Apple, etc). Second order of business is to tell you to rush to see/listen to the live stream show Oranssi Pazuzu played this Friday, in case you missed it. Don't miss it. Don't. More on that in the bottom of this post.
The big big (almost) announcement of the week is that we will be releasing a new compilation album, MILIM KASHOT VOL. 2, later on this month. Last year saw the release of our first comp, a showcase of the best and most exciting brutal music in the local scene(s). The new collection will be different, in many, many ways, and we are SUPER excited about it. More info to come this coming week, but just a note on the cover (below).
The cover, designed by Amit Ben-Haim, is a photo of an installation by the name of "Burning Graves" orchestrated by the intrepid, unparalleled, amazing Israeli visual and performance artist Motti Mizrachi in the Dead Sea in 1972. I'm pretty sure he never thought he'd be the cover for a hardcore/metal album, but he agreed to go on this wild ride with us, and for that I shall be forever in his debt. Anyhow, Bandcamp will be waiving its fees for another "Bandcamp Day" on June 5, so I hope you all could keep us in mind as well. It'll be very worth it, trust me. As always, feel free to follow us everywhere (Facebook, Instagram, Spotify, Patreon, and Bandcamp). Cool. To the music.
1. OCCLITH – "Death No More a Casket," from Gates, Doorways, and Endings (Doom/Black – Transylvanian Tapes). A lot of things makes me very happy and excited about the debut from Sacramento/Oakland doom band OCCLITH. firstly the involvement of current and past members of some great, great bands such as Chrch (amazing doom band from Sacramento), Swamp Witch, and King Woman. The second is that fucking logo, hot damn. The third is Transylvanian tapes, who are fast becoming one of my favorite smaller labels out there. But lastly there's the music, which is a unique blend of earthly, I almost want to say "woodsy" doom/stoner with the crushing ambience and violence of atmospheric death metal or black. Just fantastic stuff, and I have very little doubt I and you and everyone will be listening to this gem for a very long time. Cover's nice too. FFO: Chrch, Un, The Ruins of Beverast.
2. Intercourse – "Last Cigarette Wrong End," from Split with Gaytheist (Noise Rock – Learning Curve Records). I love Intercourse. It's that simple. Ever since hurling into my radar with their brilliant Bum Wine I am officially and unabashedly in love with this Connecticut band of unstable musicians. And no, it isn't just because they have a song that dramatizes the ever escalating internal voice of an enraged Lars Ulrich, but because they, as displayed in this wonderful new song, have mastered the top of the fucking mountain level of difficulty in making a racket and sounding sincere that is reserved in my mind for bands like The Drones or Pile. I love Intercourse. FFO: Pile, Unsane, Pissed Jeans.
3. Skeleton – "Catacombs," from Skeleton (Black Metal/Emo – 20 Buck Spin). How unbelievably good is this first single released from the debut of this incredible new Texas band? How catchy, emotive, fierce, heavy, and light is it? How uncanny the production and instrumentation, all in the service of pure drive and emotion? So good that despite being beyond a doubt the must listened-to song this week for me I can't listen to it only once or twice every time I hear it. This is a real, true revalation, and, honestly, very far afield of what one has come to expect from 20 Buck Spin, at least in terms of style. But it is, without a shadow of doubt in my mind, easily one of best songs to have come out this year and I cannot wait for this album. Perfection. FFO: Yellow Eyes, Crowhurst, The Soft Moon.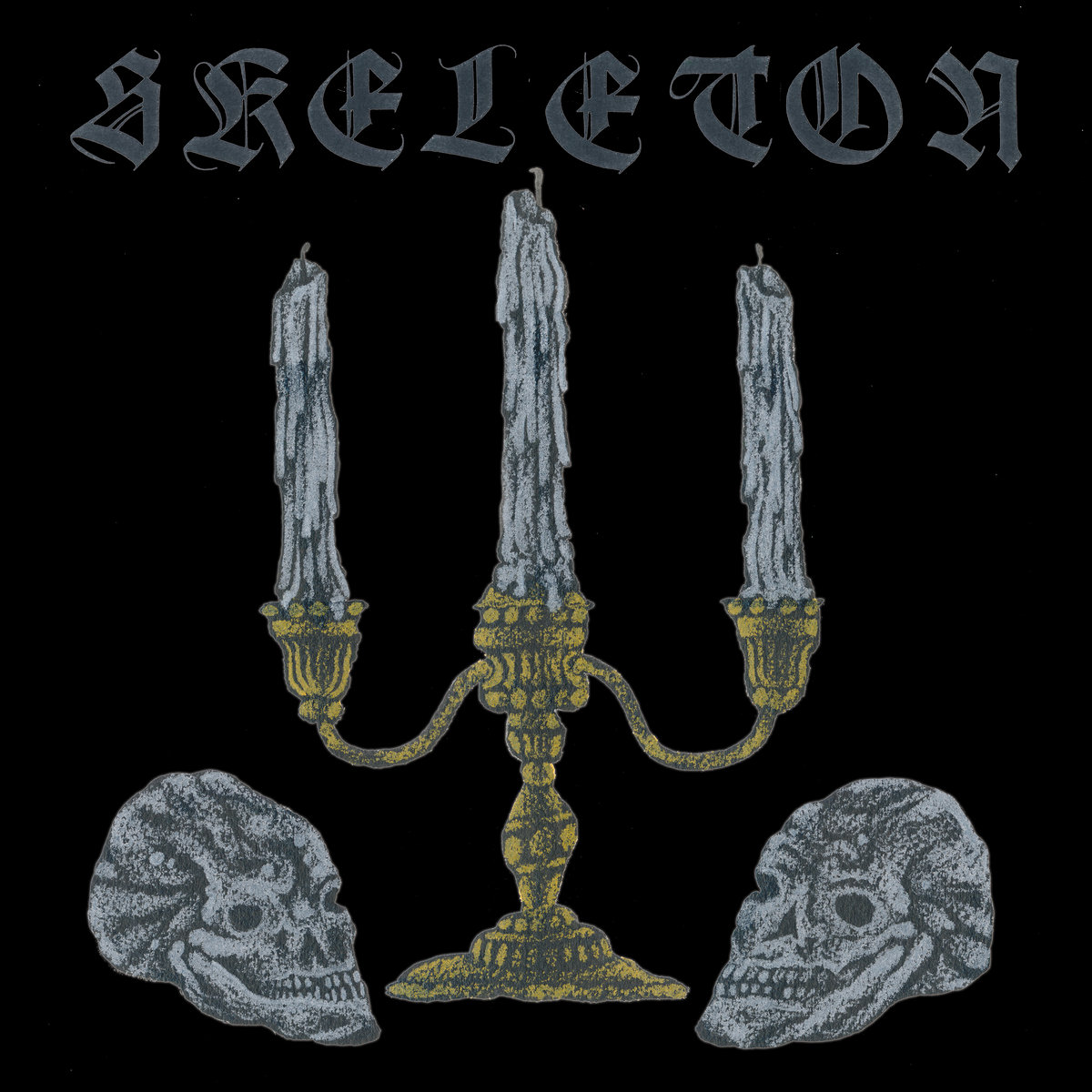 4. Biesy – "Golgota 2045, from Transsatanizm (Black Metal – Godz ov War Productions). The last six months or so has seen one of the best stretches of Polish-experimental-black-metal I recent memory, perhaps ever. We've had the surprise resurfacing of Odraza, the emergence of close cousins Gruzja, the advent of a new albums from ROSK, Non Opus Dei, KŁY, and more. It's been, in other words, insane. And yet despite the fact that this grouping of bands, most of which amassed in the Godz ov War or Pagan Records labels, represents what might be my favorite black metal scene there's a good chance that the new album from one-man project Biesy might be the best one yet. Emotionally disturbing, musically adventurous, ambitious and accomplished. I love the new Odraza with all my heart, but a lot of the weird that make Esperalem Tkane so brilliant an on edge can be found in this incredible masterwork of an album. Must listen. FFO: Odraza, Gruzja, Furia.
5. Underer – "1:19," from The Code (Math/Experimental – Nefarious Industries). Short and sweet (or painful, depending on your definition of "sweet," I guess) this one. A brand-new solo project from Nick Shellenberger AKA John Zorn collaborator AKA member of the incredible New York experimental metal band Cleric. Very curious to see what this entire album will sound like but if the first single – and, you know, Shellenberger's back catalogue – is any indication this is going to be one of those ridiculously beautiful headaches so few artists seem to even attempt, let alone achieve. FFO: Fronteirer, Cleric., Botch.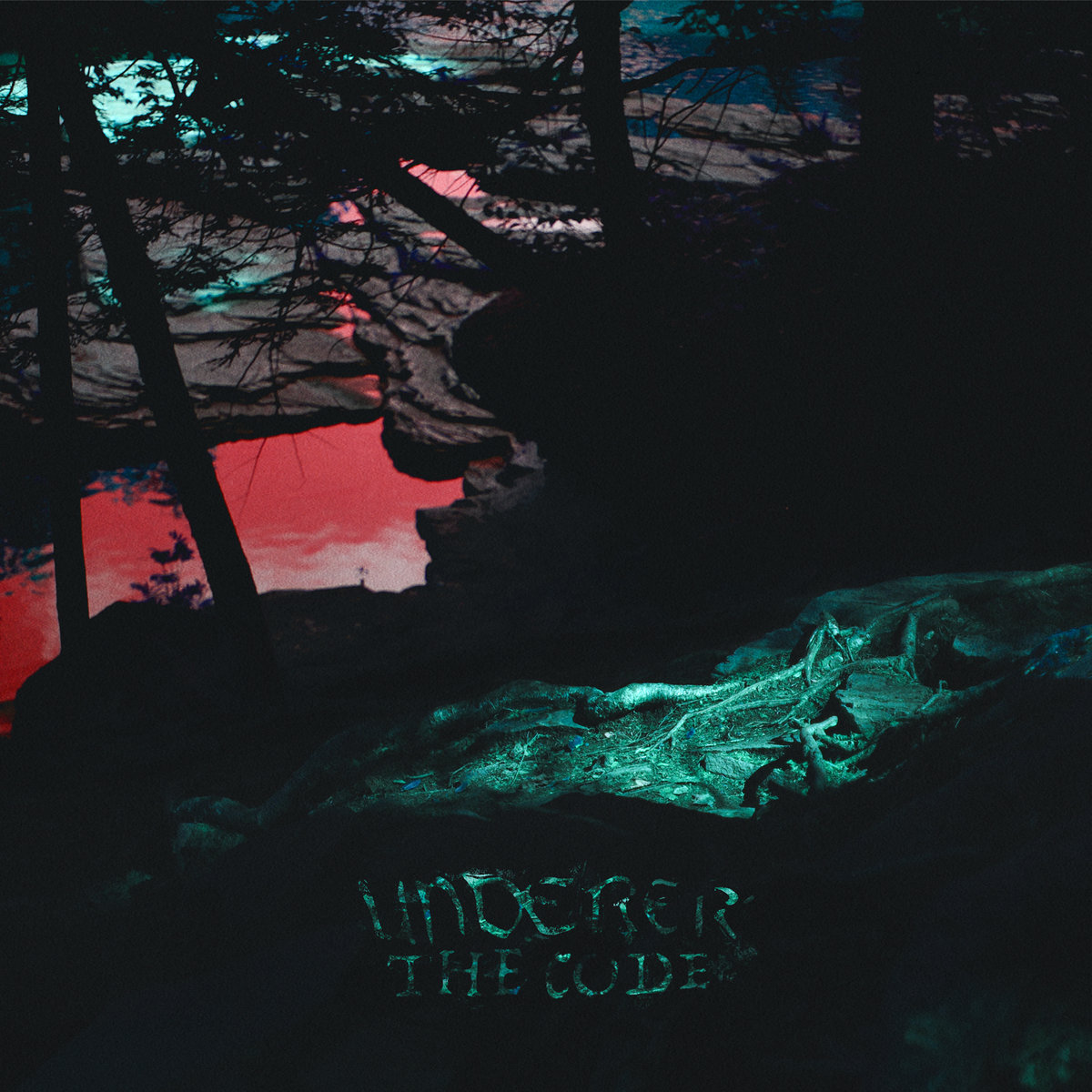 6. Herxheim – "Lesson Crescent" from Incised Arrival (Death/Black – I, Voidhanger Records). Howls of Ebb was one of those unique, special bands, blending perfect amounts of atmosphere, cerebralness, and a basement-like ruthlessness to create a truly singular vision of black and death metal. Which is why it sucked as much as it did when the duo called it quits a few years back and why last year bore several positive tidings of, finally, hearing some new material from the its former members. There was that great demo by Golgot, and another great demo from Herxheim, both brainchilds of former Howls of Ebb multi-instrumentalist Brungard. Now the positive tidings have officially become a wave (is that how that metaphor works) with the announcement of a debut full length from Herxheim. And let me tell you, mesdames et messieurs, in the immortal words of James Joyce: shit fucking rips. All hail. FFO: Howls of Ebb, Funereal Presence, Chaos Moon.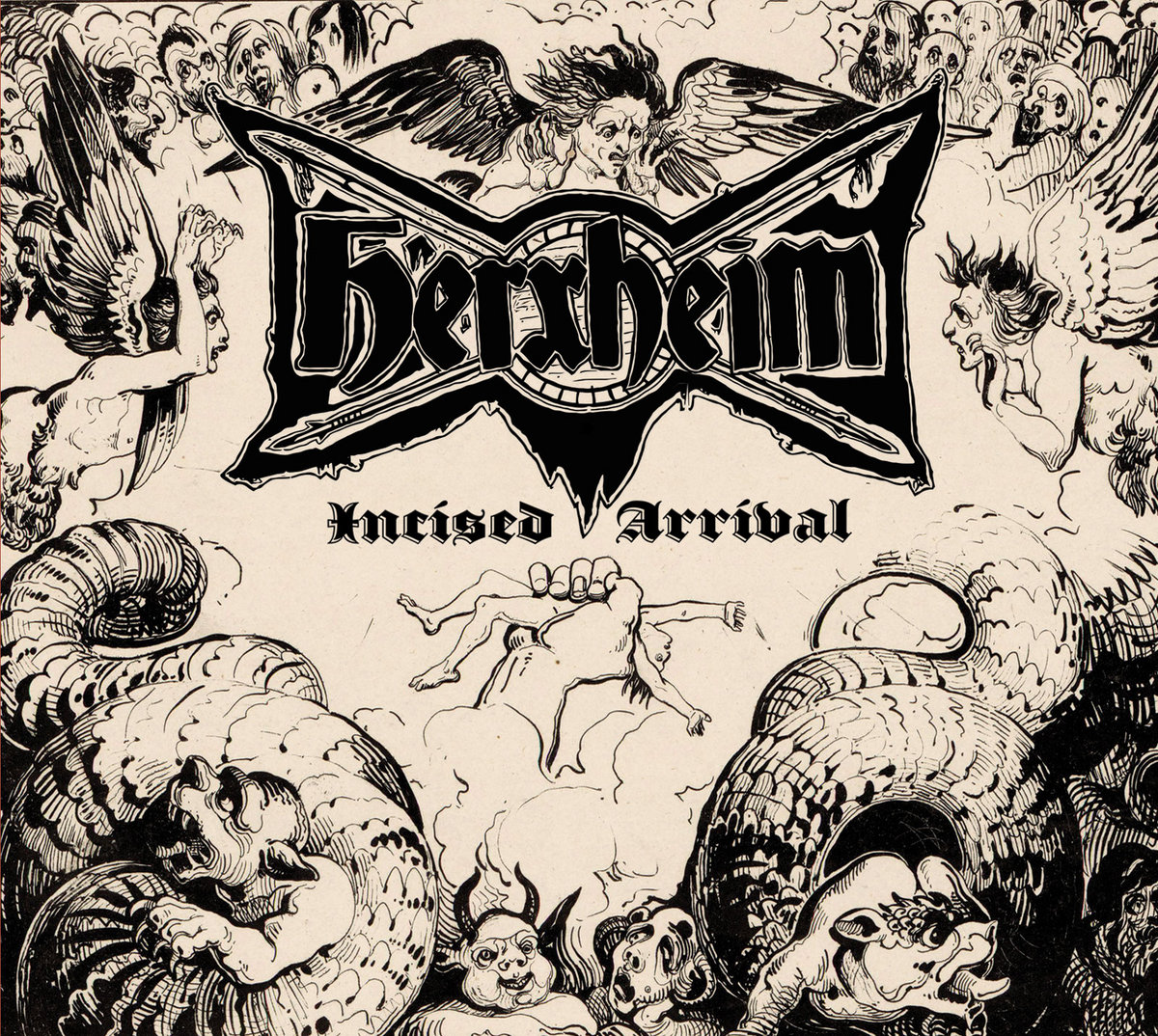 7. Utzalu – "Onward to…," from The Grobian Fall (Black Metal – Vrasubatlat). Speaking of unrelenting, almost magically aggressive black metal we have the first single from the new album from Portland duo Utzalu. Reverb-tastic, snare-tastic, in-your-bleeding-face riffing that sounds so rough it might as well have come from a Telecaster plugged into a practice amp. In the best possible way, naturally. Invigorating, violent, nasty, great. FFO: Midnight, Hellhammer, Archgoat.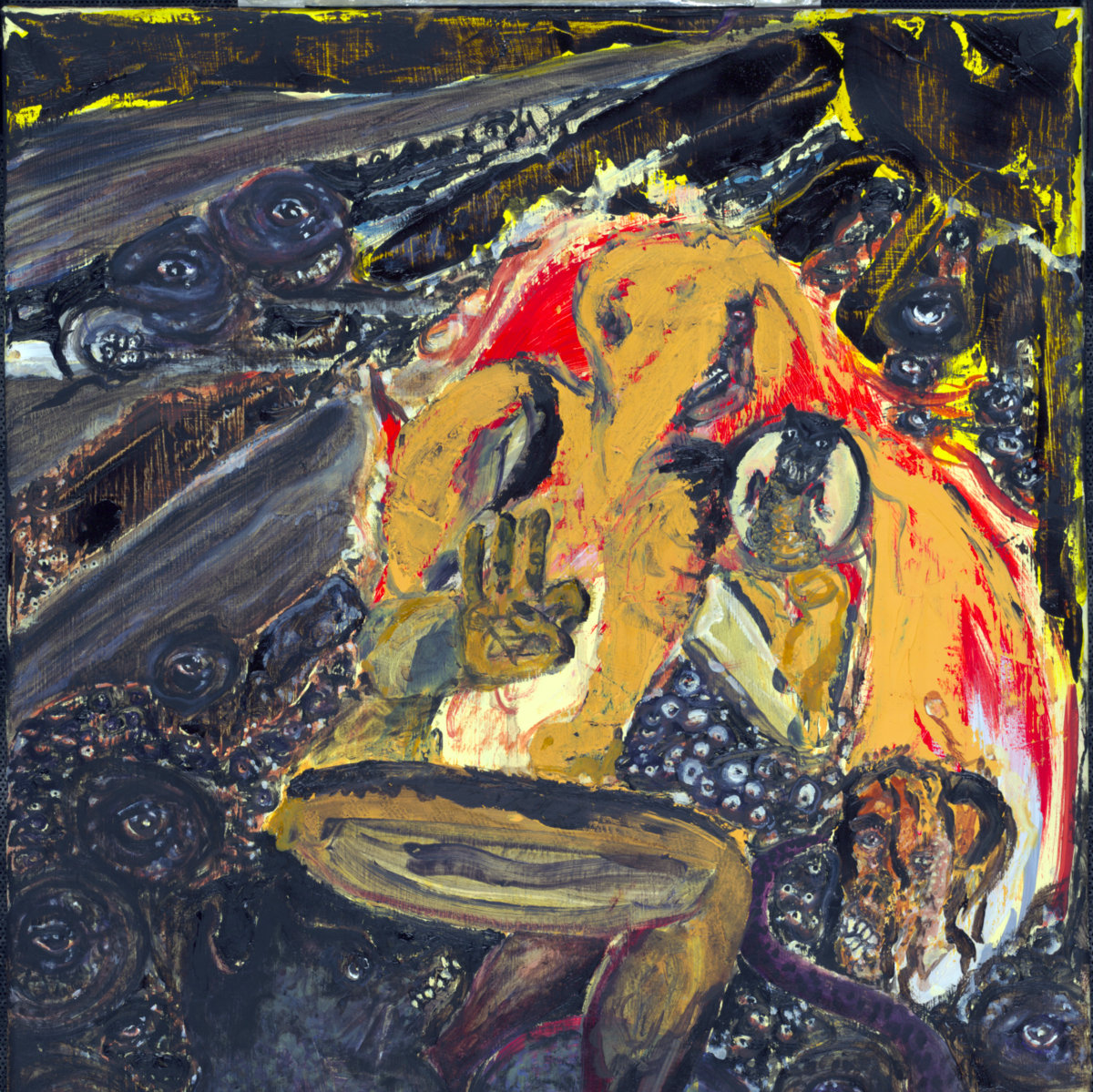 ֿ
8. Rebel Wizard – "Not Rain but the Wizard's Tears," from Magickal Mystical Indifference (Heavy Metal/Black – Prosthetic Records). A few years back Ausrtalian, ah, wizards Rebel Wizard unleashed into my word with the sheen of Van Halen and the aggression of black metal. It was fresh, it was entertaining and, in its own way, what seemed like a very conscious blending of styles, a-la Zeal and Ardor. It was not without its merit, but it felt like trying something out rather than a significant new musical statement. This, however, is a WHOLE other schtick. If I am to follow the direction this first single from their upcoming album seem to point toward this is going to be a very, very interesting album. Gone are the trappings of flash and instead a torrent of grandiose emotion and almost Obsequiae-levels of melody. Stay tuned. FFO: Obsequiae, Hellripper, Fluisteraars.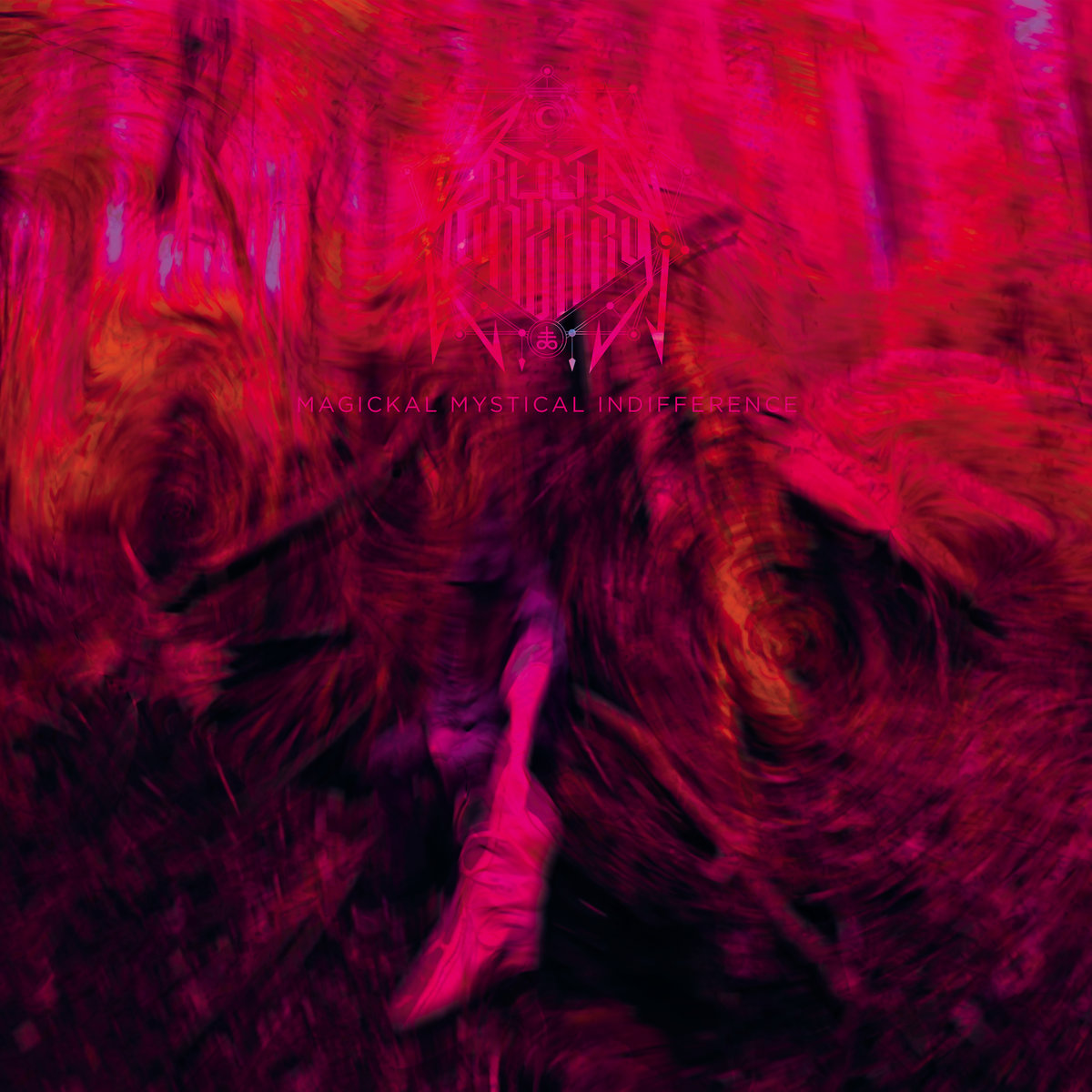 9. Calvana – "IIII," from IɅ (Black Metal – Independent). There was so, so, so many great songs to choose from this week, really there was. But I guess I just had to go with this little dark gem, coming from what seems like the debut recording of Italian band Calavana. Aggressive and raw without sounding mindless, melodic without sounding mindful, with some great instrumentation (that bass + drum combo is lethal) and for my money one of my favorite types of black metal production. Very promising start. FFO: Mayhem, Tsjuder, Judas Iscariot.
FIVE MORE THINGS YOU NEED TO KNOW 
ONE – Inter Arma, AKA one of the greatest bands on earth, is releasing a covers album. The first single is a rendition of Neil Young's "Southern Man" and it's probably the best track on Sulphur English. I kid. But, do I?
TWO – Once again, did you catch that Oranssi Pazuzu live stream/best show ever? Here it is.
THREE – The great Astral Noize conglomerate (zine, label, promoter) has released a compilation of label-related artists geared at raising funds for the British healthcare system. Good people, good cause, great music.
FOUR – Last week marked the first day both kids were back in kindergarten in nearly two months. Needless to say I got back home, looked at the empty house, and proceeded to cry for the rest of the day.
FIVE – Avant-metal greats Imperial Triumphant have uploaded backing tracks and sheet music for their imperious 2018 single "Swarming Opulence" to their Bandcamp, for all you musicians out there.
ONE LAST THING, PROMISE: How do you feel about 2000s melodic hardcore? How do you feel about finding buried treasure? Good.