NINE SONGS I LIKED THIS WEEK IN LIST FORM MAY 3 – MAY 9 – PLAGUE EDITION #8
Hey, yo, hello (let' go). Another week of "trying to pick music while the very ground on which we stand on is crumbling into dust and chaos" for you. A veritable deluge of amazing music this year, and a lot of much needed good news (more on that soon). In the meantime I will not drag this intro more than needed and will just say that there's going to be a very special announcement coming next week, which those of you who support this weird place via Patreon already received a first hint about (ended the sentence with a preposition, not thrilled about that). Also our podcast MATEKHET is gaining some speed, with the most recent episode – an interview with Ian MacKaye – up everywhere (YouTube, Spotify, Apple, etc), and I hope to record a new one this week about metal/hardcore authenticity and intellectual wars in the seventeenth and eighteenth centuries. Also follow us wherever we may roam (Facebook, Instagram, Spotify, Patreon, and Bandcamp) and please keep safe. Let's go.
1. Odraza – "Świt opowiadaczy" from Rzeczom (Black Metal – Independent). It won't be an understatement to say that Odraza's Esperalem Tkane is probably my favorite black metal album of the 2010s (or at least in a tie with Yellow Eyes' Sick with Bloom), and that is has remained with me to this day as a watershed moment in unique, singular, artistic, and mesmerizing metal music. I have been bellowing their praises for all that time, as well as for a myriad of associated acts such as the Gruzja, Totenmese, and more. But, frankly. I had given up on seeing another Odraza album, content with forever spinning their 2014 masterpiece and, I dunno, weeping. But then, lo and behold, they fucking drop an album out of nowhere. And it's a funny one, because as much as I was shocked and elated to see them release a full length I was as intrigued in how different they are this time around. The quirk is still there but the direct, aggressive nature of, say, Totenmese, is much more apparent. Which I kind of need to wrap my head around since that drunken swing, that is such a huge part of Gruzja, seems to have been depleted, at least partially. But, regardless, as much as this may be a grower for me, they are still miles ahead of most contemporary black metal. Unsung masters. Who knows, maybe it's their time to be sung. FFO: Totenmese, Furia, Mord'A'Stigmata.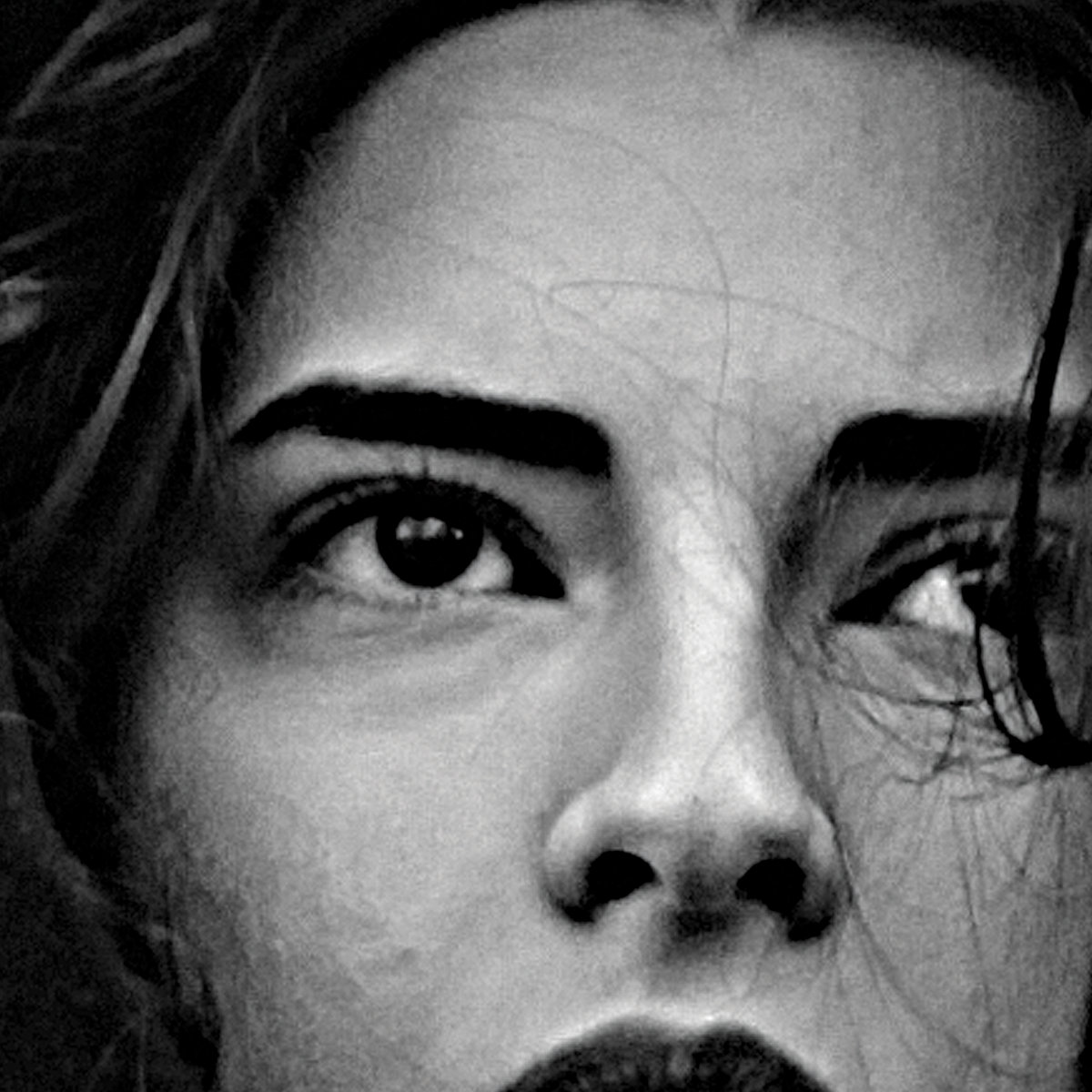 2. Suppression – "Misunderstanding Reality" (single) (Death Metal – Independent). I wrote about the brilliant album this Chilean fellas put out late last year here, and was very pleased to see them drop this single out of nowhere. Smart, visceral, almost proggy, bendy death metal that would make fans of Sadus and Atheist smile in their camo bermuda shorts. So amazingly aggressive and somehow thrashy while being so clever and, yeah I'll say it again, brilliant in their writing and instrumentation. This is Blood Incantation level stuff, only filered through Autopsy and Steve Digorgio. Amazing. FFO: Sadus, Blood Incantation, Atheist.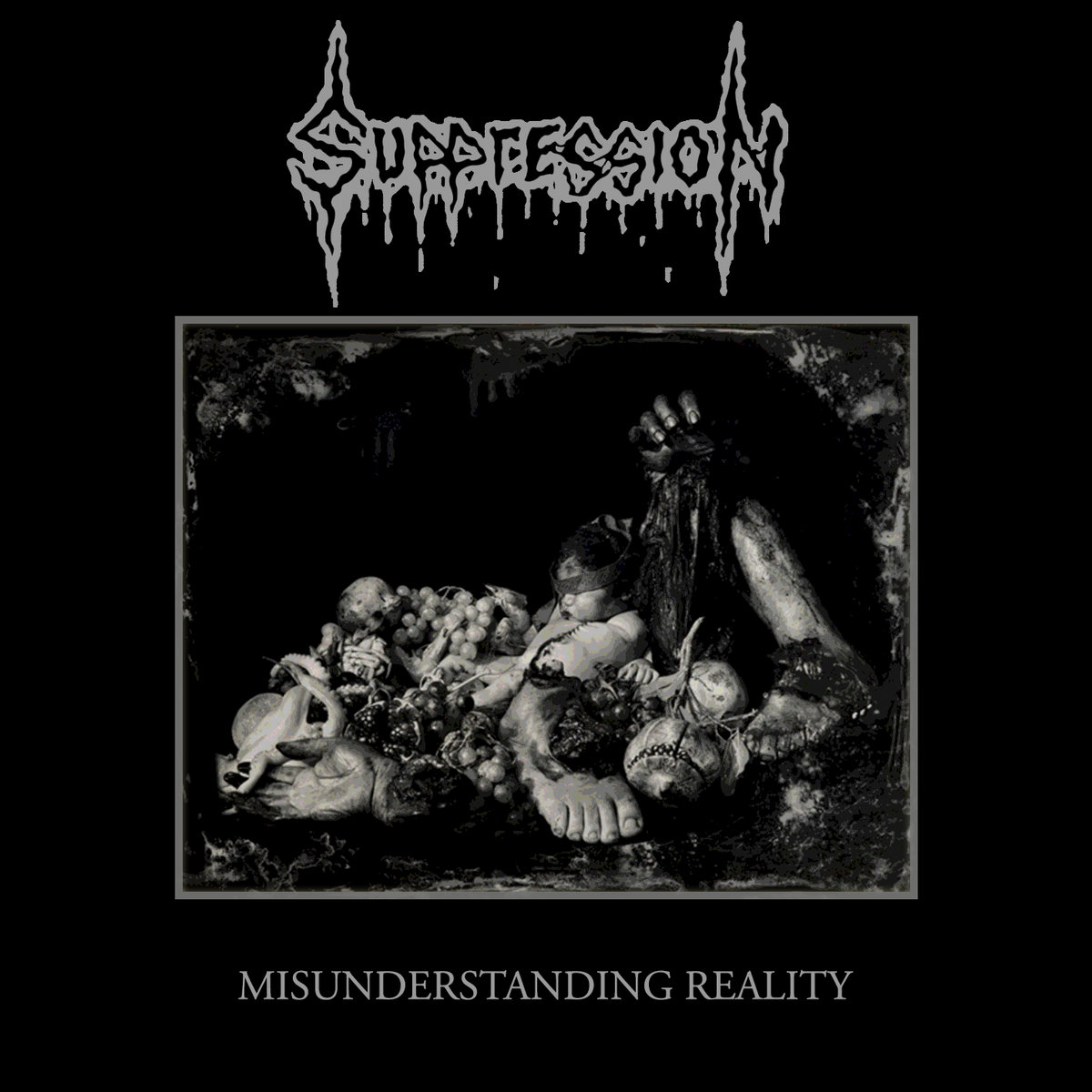 3. Omnikinetic – "The Drowning Of Edna Pontellier" (single) (Death Metal – Independent). So, continuiing the current theme of "told you so)," I have been pretty damn consistent when hyping the work of the maniac/genius behind the seemingly endless line of wonderful recent releases, from Witchbones, Chaos Conduit, and more recently Omnikinetic. And this new single is no exception. If anything it's taking the already cavernous, spastic, proggy/dissonant stuff that were on the Omnikinetic demo and EP and somehow making them more cavernous, spastic, proggy/dissonant with an added boost of ambient atmosphere. This is definitely not for the faint of heart but when it's this good who needs a heart anyway. FFO: Serpent Column, Wormlust, Skaphe.
4. Forgotten Tomb – "Nihilistic Estrangement," from Nihilistic Estrangement (Doom/Black – Agonia Records). Aside from some notable exceptions I don't usually go for the melodic stuff. It's less about being a snob and more about really how important melodic bands have been in my upbringing and how seldom do newer bands get away with being both grandiose as well as, you know, being able to write a song. But this newest offering from Italian veterans Forgotten Tomb is, AS THE KIDS SAY, hitting different. Emotionally riveting, slow-paced-but-not-boring, and very, very pretty. In that gut-punch-of-beauty way. Very impressive. And what a wonderful Paolo Girardi cover, stunning. FFO: Totalselfhatred, Lantlos, Fen.
5. Ulthar – "Churn," from Providence (Death/Black – 20 Buck Spin). Alright, back on the crazy train. The first single from the upcoming offering from the Bay Area's supergroup of insane music was a weird one, in a great way. This new one, however, is not as much weird as it is the soundtrack to your own beheading. I'd like to talk about grindcore for a moment. Not because this song is that, it isn't, but there's this wonderful, almost miraculous quality to grindcore in which, when done right, it can feel like 30 seconds are enough, and a minute is an epic song, because so much is crammed into such a short period of time. And this new Ulthar song gives so much in its measly two minutes it's hardly believable. I challenge anyone to hear this only 19 times in a row. Wow. FFO: Vastum, Cerebral Rot, Void Omnia.
6. Drought – "Om Tridevaya Namah," from Trimurti (Black Metal/Experimental – Avantgarde Music). A second visit to Italy, this time via (fancy Latin for ya) the debut full length from fascinating blackened-extreme-inner-voyage project Drought. A studious fascination with exploring the depths as well as the surface, an interchanging almost meditative criss cross of harsh black metal, ambient music, chanting, and a nasty progressive edge gives this album an aura I haven't really seen that much recently outside of, say, Kaatayra and Altar of the Horned God but in a manner somewhat more dissonant than those more atmospheric examples. This is going to be on rotation a lot, I feel. Fantastic stuff. FFO: Kaatayra, Deathspell Omega, Urfaust.
7. With The End In Mind  – " Set The Cavernous Soul Alight," from Tides of Fire (Pacific Threnodies/Avantgardge Music). OK, so it's overreaction time here at MMHQ. The first reason to notice this album was the odd cover. And why did i notice the odd cover? Since it felt like I was seeing it everywhere, truth being that I just saw it on the Bandcamp pages of two of my favorite labels – veterans Avantgarge Music and up-and-coming Pacific Threnodies, the latter of which has been the subject of quite a few praises on these feeble pages in the last year or so. So, really, I had no choice. And what I received in return is absolutely one of the finest works of post-rock/post-black/post-metal and/or atmospheric black metal I have heard in quite some time. Not just the songs that are, naturally, stunning, but the production is as close to perfect as one can be and the instrumentation is, well, perfect. A special shout out goes out to the drums, a dear aspect to my heart, and one that is executed here just beautifully. Music at its peak. FFO: Wolves in the Throne Room, Amenra, Alda.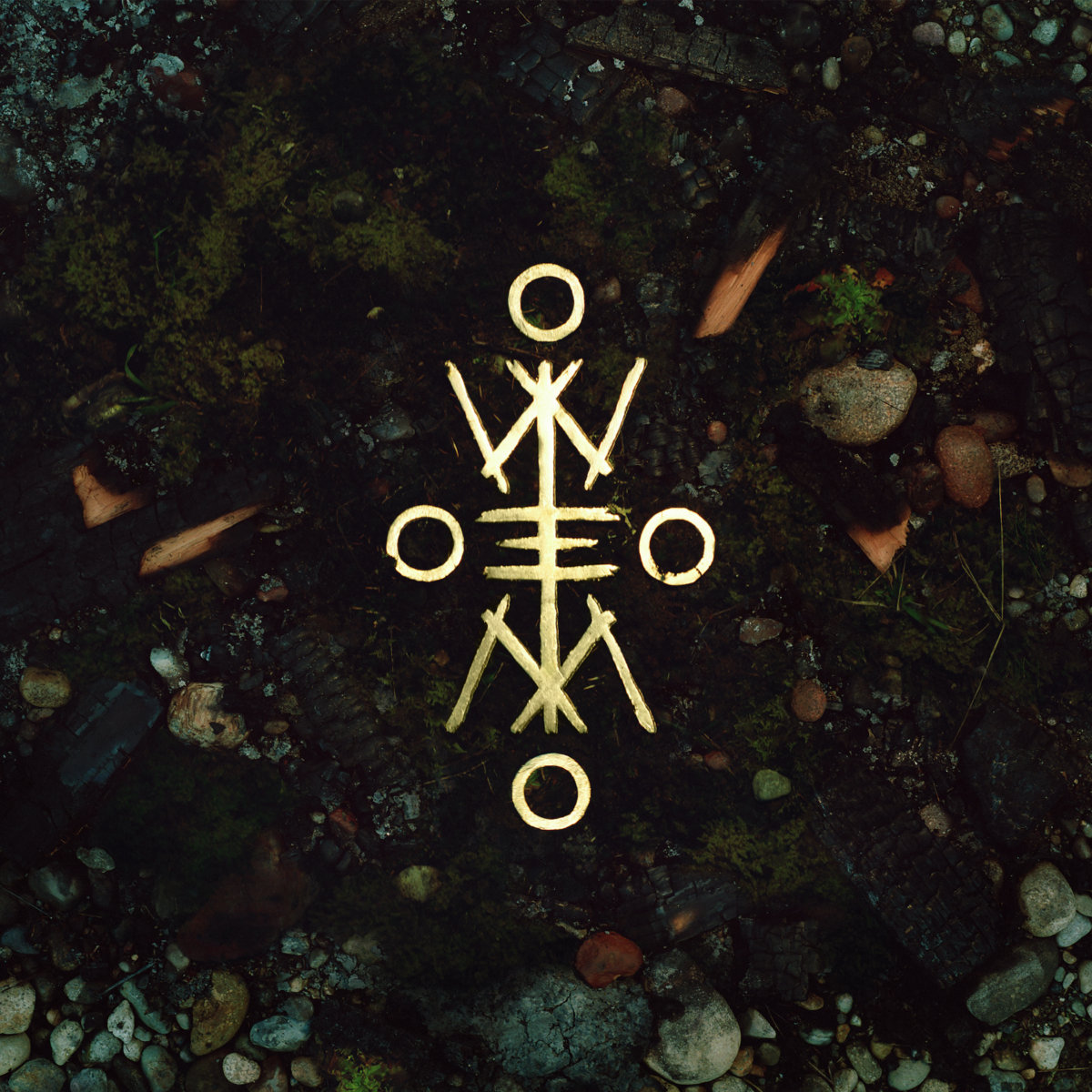 8. Cairns – "Lovers on the Assembly Line," from Lovers on the assembly line (Stoner/Sludge – Independent). Famously (or not) Machine Music is NOT your one-stop destination for everything sludge/stoner, with a special emphasis on the latter. As I have said time and again it takes something special for me to rear my weary head and gaze upon the mountains of indistinguishable riifs, stacks, and teva sandles. And yet here we are with what looks like the second full(-ish)-length from French toxic sludge group Cairns who, for all intents and purposes, have performed that something special. Has that "but what if Mastodon were evil wizards" vibe to it which, in all honesty, is what I need from the more veteran band (Remission was good, though). Great sludge, uplifting without being corny, crushing without being corny. Good shit. FFO: Kyuss, Thou, Indian.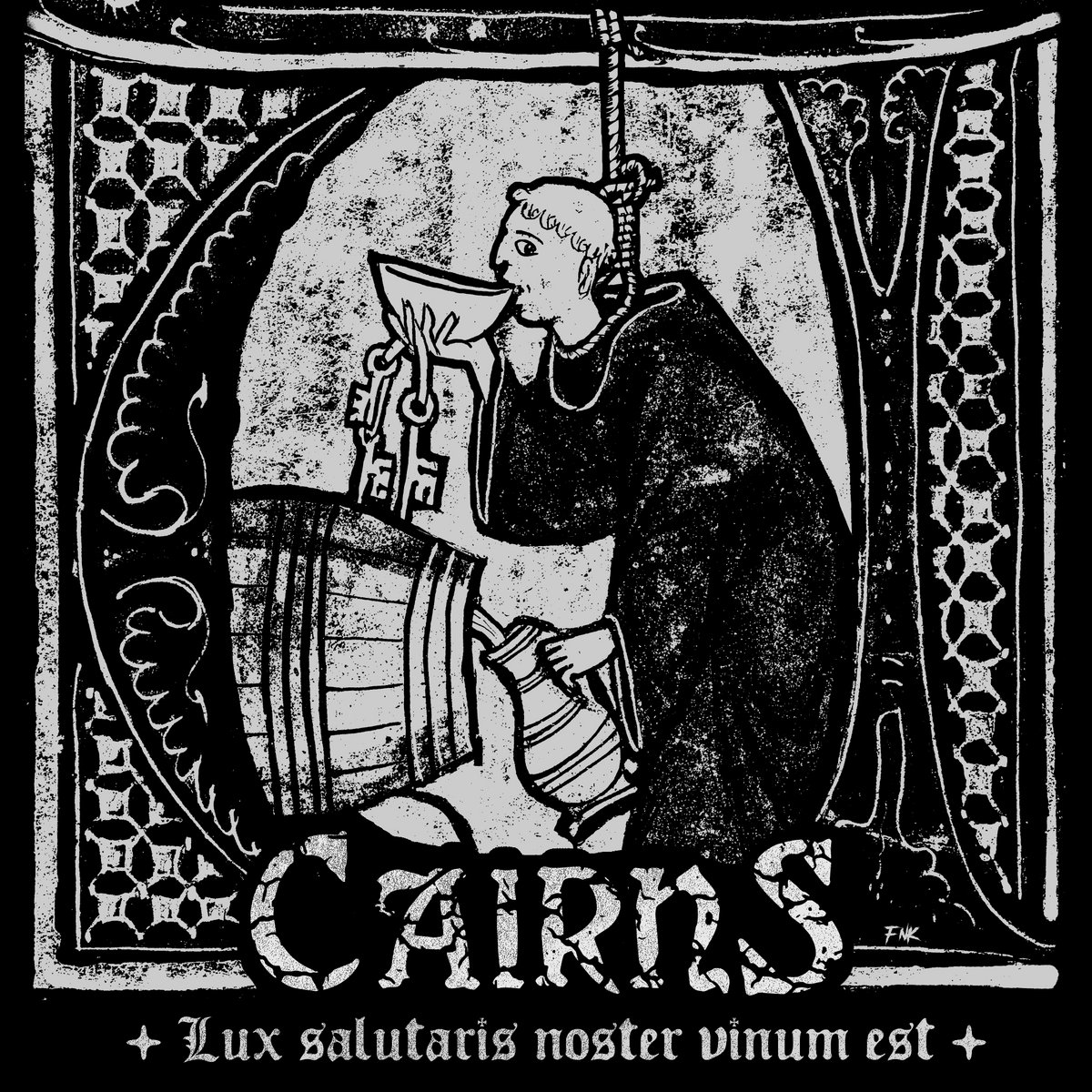 9. Feral Light – "Assuage," from Life Vapor (Black Metal – Hypnotic Dirge Records). Despite the apparent lack of "big releases" this week this has proven to be an excruciating week in which to try and pick nine songs. I say this a lot, I'm aware, but still. I haven't mentioned the new Xibalba single, nor the new from Polish atmospheric demons KŁY, and a ton of other stuff, some of which I'll try to cram in the bottom section of this post. And all were trumped by the upcoming album from American kind-atmospheric band Feral Light, which I have been tracking for a while now and have decided it wise to pull the trigger now. I guess it's taken me this long since there's a way in which this is the type of music that's easy to skip if one is unwise. It sounds big, melodic, not always what you're looking for when you're looking for that punch in the face I am so fond of. But some patience unfurls (YUP) what are easily some of the best USBM I have heard this year, and probably the best since Yellow Eyes' masterful Rare Field Ceiling late last year. Dramatic, exquisitely written, emotive, and has that essential "my soul is fraying at the seams and I have used the thread to weave melancholic gold" that is the tell-tale sign of great, truly great northern-U.S. black metal. Outstanding, and a must listen for fans of: Panopticon, Yellow Eyes, False.
FIVE (?) MORE THINGS YOU NEED TO KNOW 
ONE – Tyler Peacock, AKA, the man with a bagillion projects that are all brilliant (including the aforementioned Ulthar) has – oh gosh – a new project. And yeah, it sounds great.
TWO – Executioner's Mask, the new-wave project which brings together members of Crowhurst, LACE, Intenstinal Disgorge, put out a first single. For lovers of things dark, romantic, and, ah, dark. Here's our interview with Jay Gabmit of Crowhurst/EM. 
THREE – Nekrofilth, of the most fun and/or brutal bands in the world, released some demos to crush your mind with. 
FOUR – My two-year-old hugged me, out of nowhere, and said "I love daddy." That's "Holy Wars"/"Dawn of the Angry" levels of endorphins, people. Would recommend.
FIVE – High Music Priest Charlie Looker released a pre-order for a new/lost EP from his AMAZING medieval-themed project Seaven Teares. If you haven't heard their 2013 album you are worthy of death. Save yourself now.
ONE LAST THING, PROMISE: Matt Weed, AKA founding member and guitarist of post-metal LEGENDS Rosetta put out an a post-rock/ambient solo project and it's gorgeous. 
BONUS ROUND: Listen to this.