Album Premiere: MILIM KASHOT VOL. 2
Coming May 29, 2020, the new installment in the MILIM KASHOT series of compilations, marking 10 years to the establishment of the Machine Music blog, includes some of the boldest, exciting voices in the contemporary local and international metal and hardcore scenes. Given the upheaval the entire world has experienced in the last few months we felt it appropriate to highlight the force of true, forceful art being created around the globe. It is also the reason behind our decision to donate all proceeds from the same of this compilation to THE GLOBAL FOODBANKING NETWORK and FOR THE WILDLIFE ANIMAL SANCTUARY (Avihu Sherwood).

This is an official stream of the entire project, that will be made available on Bandcamp May 29. On June 5, 2020 Bandcamp will be waiving its share of the revenue for 24 hours, so please consider purchasing this amazing collection at that time, thus maximizing your ability to support great music and great causes. 
Cover Art: Motti Mizrachi, "Burning Graves," 1972.
Graphic Design: Amit Ben-Haim
Oh and if you like what we're doing (whatever that is) then consider following us on Facebook, Instagram, Spotify, and Patreon, and check out our new podcast MATEKHET (YouTube, Spotify, Apple, etc).
Artists featured on MILIM KASHOT VOL. include:
An Isolated Mind (USA)
Aravim (ISR) (Members of Kessef, Verminn, Achzavoth, Conflux) //
Bormavet (ISR)
Brii (BRA)
Chrome Ghost (USA)
Cruel Wonders (ISR) (Members of Zeresh, Ghost Bike, Sleep's Sister)
Deathsiege (ISR) (Members of HAR, Svpremacist)
Decoherence (GBR)
Deep Half (ISR) (Members of Mondo Gecko, Verminn, Sakinim Ba'Enayim)
Emptiness (BEL)
Esoctrilihum (FRA)
Fawn Limbs (FIN/USA) (Members of Mireplaner, Artificial Brain) 
Funeral Demon (ISR)
God's Bastard (USA) (Members of Moron, Krallice)
HAR (ISR)
Holocausts (ISR)
Katzon La'tevach (ISR)
KIP (ISR)
Lehavoth (ISR)
Locust Leaves (GRE)
MICO (COL)
Raat (IND)
Spectral Lore (GRE)
Split Cranium (USA/FIN) (Members of Old Man Gloom, Sumac, Mamiffer, Circle, and Converge).
Victory over the Sun (USA)
Wyrgher (CHE) (Members of Ateiggär, Ungfell)
COMPILATION PARTICIPANTS (Running Order):
Chrome Ghost (USA): One of the best contemporary doom/prog bands, Chrome Ghost weave the loneliness and tenderness of folk with the excess and might of doom, with their most recent album The Diving Bell, representing some of the best metal of 2019. We are honored to include an acoustic version of their 2017 song "Mist in the Clearing. FFO: YOB, Pallbearer, Huntsmen.
Listen and Support Here: https://chromesludge.bandcamp.com/
Katzon La'tevach (ISR): An international collective spanning Tel Aviv and Madrid, Katzon La'tevach are one of the best and latest additions to the hardcore/grindcore scene, incorporating elements of hardcore, melody, screamo, and more. "Good News" is taken from their stunning 2019 demo, Like Lambs to the Slaughter. FFO: Portrayal of Guilt, Shin Guard, Frail Body.
Listen and Support Here: https://katzonlatevach.bandcamp.com/releases
Split Cranium (USA/FIN): An intercontinental collective of violent, urgent sound, Split Cranium brings together Aaron Turner (ISIS, SUMAC, Old Man Gloom, Hydra Head Records), Faith Coloccia (Mamiffer, Sige Records), Nate Newton (Converge, Old Man Gloom, Cave In) and Jussi Lehtisalo and Tomi Leppänen of the Legendary Finnish experimental groups Circle and Pharaoh Overlord and unleashes a fury of unhinged hardcore and noise. The track included here, "From Horizon's Gleam" was previously only available on the Japanese version of the group's 2018 debut on Ipecac Recordings, I'm The Devil and I'm OK. FFO: SUMAC, Full of Hell, Dead in the Dirt.
Listen and Support Here: https://splitcranium.bandcamp.com/
KIP (ISR): For nearly two decade KIP (formerly Kruzenshtern i Parohod) have been a singular, unrelenting, and unmatched voice in both Tel Aviv experimental music scene as well as anywhere else on earth. They meld together influences ranging as far as traditional Jewish klezmer music and death meat and post rock to create a sound like none other, equal parts crushing and reflexive. We are honored to present here the second track of their upcoming album, the successor to their brilliant 2016 album, HYMNS. FFO: John Zorn, Cleric., Kayo Dot.
Listen and Support Here: https://kruzenshterniparohod.bandcamp.com/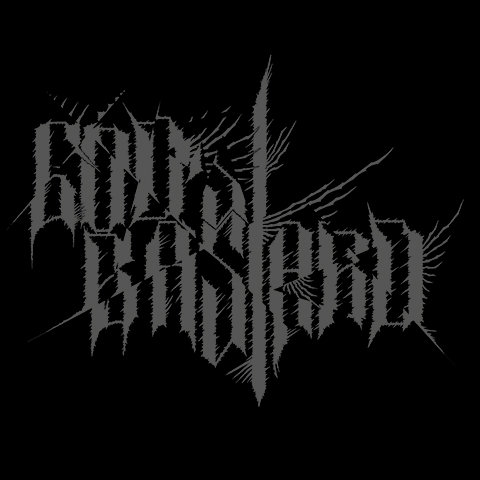 God's Bastard (USA): God's Bastard, simply put, is one of the best new black metal projects in the world today, one that has been flying under the radar, but not for long. Composed of members of such NY bands as Floods and Krallice, GB succeeds where so many contemporary black metal acts fail, which is the eliciting of true, exposed emotion while delivering an unrelenting mix of attacking riffs and melodic interludes. Sleep on them and pay the price. FFO: Yellow Eyes, Ash Borer, Panopticon.
Listen and Support Here: https://godsbastard1.bandcamp.com/releases
HAR (ISR): Since their stunning 2014 debut HAR has been one of the best metal bands in the Israeli scene, forging ahead with their unique, occultish blend black metal attitude and death metal-like walls of sound. Brooding, heavy, and emotionally engaging, they are now one of the best bands working in this murky twilight area of metal in the world, as seen in their recent releases via Blood Harvest Records and their participation in 2019's Killtown Deathfest in Denmark. Their track "Shachat" comes off their excellent most recent demo, Anti​-​Shechinah. FFO: Teitanblood, Diocletian, Archgoat.
Listen and Support Here: https://harmetal.bandcamp.com/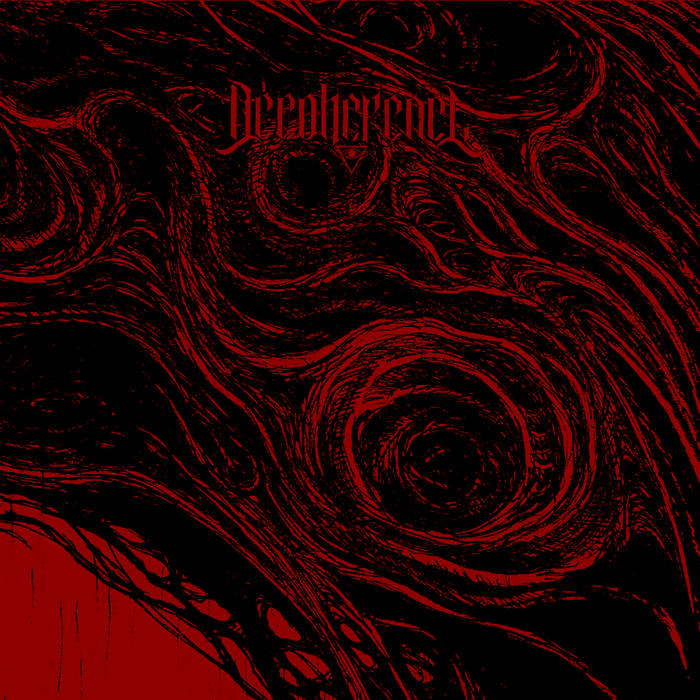 Decoherence (GBR): The brainchild of brilliant multiinstrumentalist Stroda, Decoherence burst unto the black metal map with their self-titled debut EP, released by Sentient Ruin Laboratories in 2019, quickly following up with their full-length debut later that year. Equal parts dissonant and melodious, Decoherence create a mode of dark atmospheric black metal that is all their own, a mix that is as soothing as it is terrifying. For this current compilation we were honored to received a previously unreleased track, "Nonlinear Evolution." FFO: Abyssal, Haunter, Serpent Column
Listen and Support Here: https://sentientruin.bandcamp.com/album/decoherence
MICO (COL): Sharpening all modes of aggressive, unhinged heaviness into one pointed stick Colombia's MICO make some of the most powerful, heavy, wrenching music today. Combining influences from anything from New Zealand's death metal pioneers Ulcerate to Converge, Full of Hell, and all the way to screamo and grindcore, their passion and commitment to beautifully wrought aggression cannot be matched. "Ecdisis" is one of two recent singles released by the Cali band, with hopefully much more to come. FFO: Ulcerate, Full of Hell, Portrayal of Guilt.
Listen and Support Here: https://micolandia.bandcamp.com
Lehavoth (ISR): Local legends Lehavoth have had a long, storied career, from their black metal beginnings to their more current death metal sound. There is no band quite like Lehavoth, bringing together the estranged foreboding of Godflesh and Pitschshifter together with the massive aggression of classic death metal. Never officially released until today, "Ghostnation 2" was originally recorded in 2003 in Belgium's CCR Studios with the band's then lineup, which included former members Haim Binyamini (Whorecore) and Nir Gutraiman (Salem). FFO: Full of Hell, Hate Eternal, Aborted.
Listen and Support Here: https://lehavoth.bandcamp.com/
An Isolated Mind (USA): Anyone who encountered AIM's 2019 debut album knows the feeling of crashing into a rare kind of beauty, both dissonant and melancholy. Kameron Bogges' artistic vision is staggering in its emotional and musical complexity, of a rare breed reminiscent only of such singular prog/metal artists such as Kayo Dot or early Devin Townsend. Being day one fans of AIM (literally) we were thrilled for the opportunity to include this unreleased 2015 track as part of this compilation. FFO: Kayo Dot, White Ward, Mizmor. 
Listen and Support Here: https://anisolatedmind.bandcamp.com/
Esoctrilihum (FRA): The French one-man avant-black project is imprinted in most listeners' minds not only for his uncanny knack for complex-yet-engaging black metal but for his seemingly inhuman pace and discipline. With five mind-bending full length releases in a little under four years, Esoctrilihum has practically forced the metal underground to take heed, and heed they have taken. On par with such individual levels of talent as Ihsanh or Ivar Bjornson, Asthâghul's star is on the rise, with the best, no doubt, yet to come. FFO: Haunter, Deathspell Omega, Mare Cognitum.
Listen and Support Here: https://i-voidhangerrecords.bandcamp.com/album/eternity-of-shaog
Aravim (ISR): A brand-new project comprised of members of some of the best, most influential bands in the Israeli metal/noise/sludge underground, Aravim is a surprising and refreshing step toward the heavy metal desert. Literally, Taken its musical and thematic cues from a Mad Max-like world of steel and leather and mixing in more than a few prog/glam sensibilities, Aravim deliver with their debut single a head-spinning mix of brains and flash. FFO: Judas Priest, Eternal Champion, Sumerlands. 
Holocausts (ISR): This bass-drum duo delivers not only the instrumental foundations of punk rock, or rock, for that matter, but manages to distill the poppy essence of even the harshest of hardcores. Equal parts catchy and abrasive Holocausts exhibits the rare ability, rare for any band, let alone one this young, to write impeccable songs and deliver them as if they were improvised on the spot. For this compilation the band recorded its cover of t "Sulcha Im Ha'Hamas" by local punk legends Neלhei Na'atza. FFO: Lightning Bolt, Haram, Impalers.
Listen and Support Here: https://holocausts.bandcamp.com/
Fawn Limbs (FIN/USA): Bridging such illustrious legacies as the noir destruction of bands such as Celeste or Plebian Grandstand and and the math/hardcore/grindcore mode of direct assault Fawn Limbs burst onto the scene with their brand of unforgiving, intense, and emotive chaos. Glitching from death metal, black metal atmosphetics, and hardcore intensity they are one of the most interesting new bands to come up in recent years. Their track featured here comes off their full length debut, Harms Remissions, released in late 2019. FFO: Celeste, meth., Artificial Brain.
Listen and Support Here: https://fawnlimbs.bandcamp.com/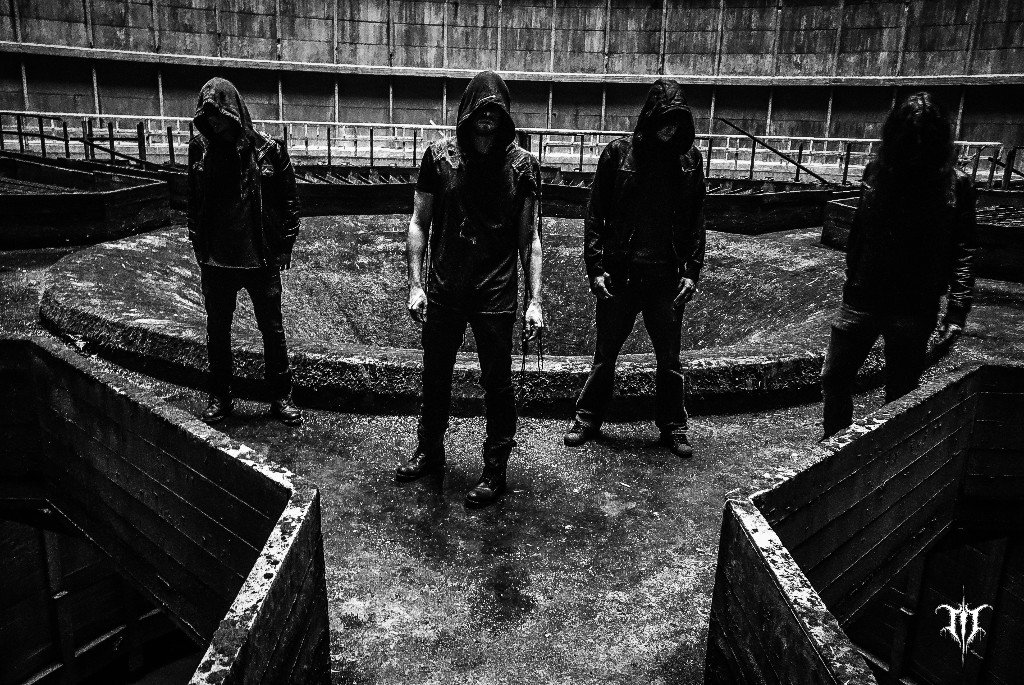 Emptiness (BEL): In the simplest terms Emptiness is one of the best, most unique metal bands working today. Slowly carving a niche all their own, the Belgian veterans moved slowly away from the black metal of their youth into the unchartered waters of gothic, sometimes romantic, dissonant amalgam that serves as the foundations for their two most recent masterpieces, Nothing But the Whole, and Not For Music. Ahead of the release of their new album via Season of Mist later this year the band has generously provided "Digging the Sky," which is, for our money, the jewel in the murky crown that is 2017's Not for Music. FFO: Urfaust, Deathspell Omega, Terra Tenebrosa.
Listen and Support Here: https://emptiness.bandcamp.com/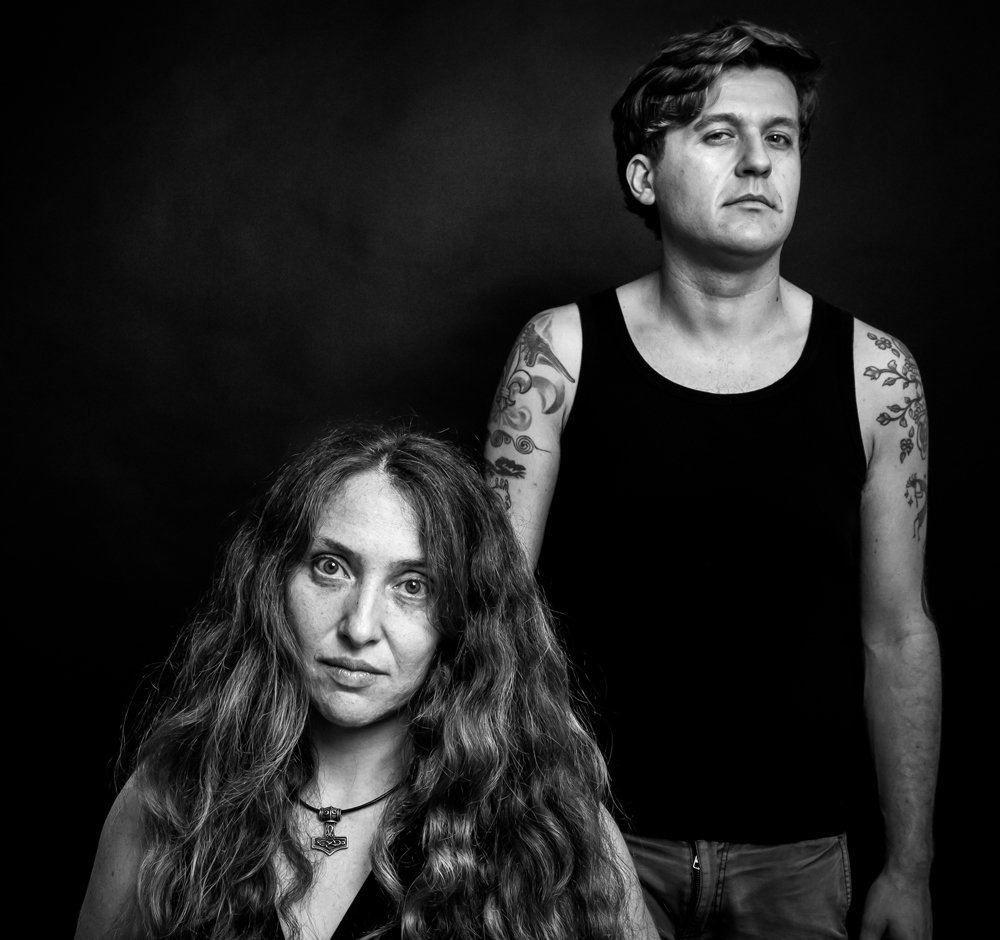 Cruel Wonders (ISR): Ever since their formation in the beginning of the previous decade Jerusalem's Cruel Wonders has continuously evolved their eerie, moving and consistently beautiful combination of neo-folk, doom, and drone. With Tamar Singer's unmistakable voice (Zeresh) and Vlad Shusterman's knack for unsettlingly sweet melodies (Ghost Bike, Sleep's Sister) they have been one of the most original voices in the Israeli underground. Featured in this collection is the first track to be released from their much-anticipated second album, coming later this year. FFO: Rome, :Of the Wand and the Moon:, Darkwood. 
Listen and Support Here:  https://cruelwonders.bandcamp.com/releases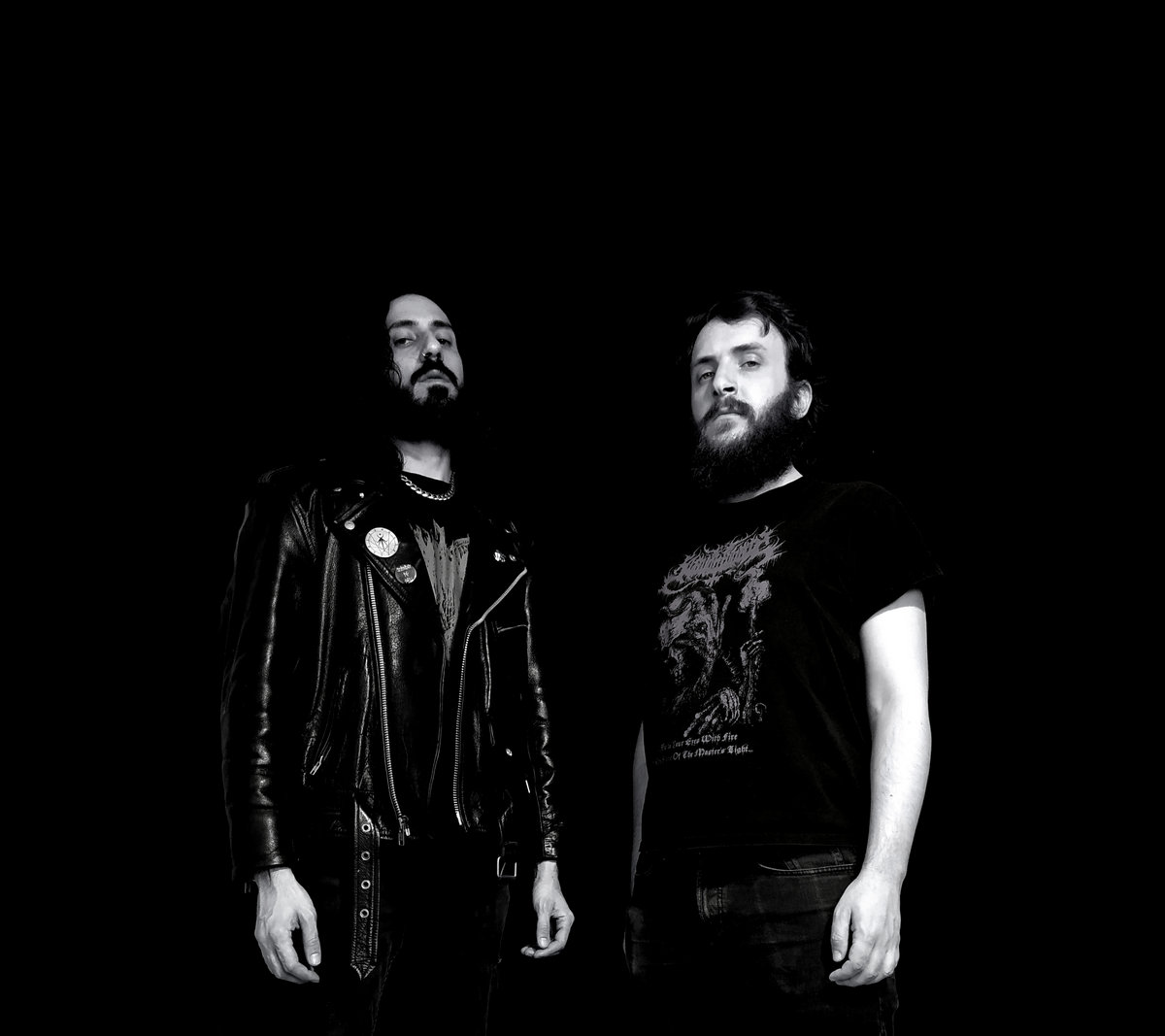 Deathsiege (ISR): Deathsiege is the latest addition to Tel Aviv's death metal scene, that has, slowly and steadily, become one of the best locations for OSDM-inspired metal in the world. Bringing together members from HAR and chaotic black metal group Svpremacist, Deathsiege is powerful, if brief, lesson in controlled chaos. Featured here is the title track from their recent EP, a must listen for any death metal follower. FFO: Undergang, Fetid, Hyperdontia. 
Listen and Support Here: https://deathsiege.bandcamp.com/
Spectral Lore (GRE): Greece's one-man project Spectral Lore has and remains an almost constant presence in the underground black metal scene of the twenty first century. Blending elements from traditional black metal and doom with progressive and sometimes middle eastern elements and ideas, it has come to be known, and rightfully so, as one of the most creative, innovative, and impeccably executed acts in the underground, with Ayloss' knack for intervals of pure aggression and magical tenderness setting the mark. As part of this collection we are more than honored to include one of PL's defining tracks, "A God Made of Flesh and Consciousness," from his brilliant 2015 EP Gnosis. FFO: Midnight Odyssey, Panopticon, Woe.
Listen and Support Here: https://spectrallore.bandcamp.com/
Bormavet (ISR): Relative newcomers to Tel Aviv's death metal scene Bormavet nonetheless pack quite a few years of experience and sonic agony in the form of its members past and present roles as both performers and producers . Pack all that knowhow into musical form and what you get is crushing death doom of the highest order, one that we are proud to say sees its debut in this very collection. FFO: Winter, Coffins, Vastum.
Brii (BRA): Part spiritual techno party, the kind held in a dense forest under a full moon, and part black metal ritual, Brii is one of the most exciting new voices in global black metal, part and parcel of a wave of fresh, cerebral and emotional South American black metal including projects such as Kaatayra, IER, Ühtceare, Offenbarung, Invocation Spells and others. Spiritual, piercing, experimental, cathartic, and just staggeringly beautiful. As their contribution to his collection Brii have honored us with the debut of a brand new track. FFO: Kaatayra, Urfaust, Alda.
Listen and Support Here: https://brii.bandcamp.com/releases
Raat (IND): Atmospheric black metal of the highest order, that's what you get with the ethereal, shimmering and often aggressive one-man project Raat. Impressive in both his ability to release staggering amounts of music as well as for the consistently high quality of those releases, Raat has become, at least for me, a must listen ever since hearing its debut EP Déraciné in late 2019. And as part of that wondrous streak of atmospheric, at time post-rock magic we are proud to debut a new demo from this prolific and exciting new artist. FFO: Sadness, Lustre, Cold World.
Listen and Support Here: https://raat.bandcamp.com
Deep Half (ISR): Firmly grounded in Israel's hardcore and post-hardcore scene Deep Half brings a heavy dose of classic AmpRep angst and aggression delivered with loose, sardonic despair. Melodic, chaotic and a must listen for anyone with an year for early-mid 90s angular post-everything. Music to throw beer bottles at the wall with. FFO: Unsane, Hot Snakes, Mclusky. 
Listen and Support Here: https://deephalf.bandcamp.com/
Victory Over the Sun (USA): A blaze in the western sky, that's probably the best way to describe our and, frankly, anyone's reaction to the striking debut delivered in early 2020 by Oregon one-woman black/prog/post/who-knows metal project Victory Over the Sun. Experimental tendencies mixed with moments of almost ecstatic rage, woven together to create a whole that far surpasses the sum of its excellent parts. It may take a while to let it all sink in, but once it does VOTS is not something you could forget, not that you would ever want to. The enclosed track is the stunning opener to VOTS equally stunning A Tessitura of Transfiguration. FFO: Kayo Dot, Dysrhythmia, Serpent Column.
Listen and Support Here: http://votsband.bandcamp.com
Funeral Demon (ISR): A one-man project out of the suburban town of Holon, Funeral Demon has been operating for years well under the radar of even the most underground black metal scene. Sharing some its sonic attack with harsh greats such as Xasthur or Leviathan, Funeral Demon is a full-on assault of depressive black metal, meticulously executed, beautiful written and immediately affecting. With this exclusive track one may hope this underground flower will shine on the many more listeners it deserves. FFO: Xasthur, Nyktalgia, Striborg.
Listen and Support Here: https://funeraldemon.bandcamp.com/
Wyrgher (CHE): The Helvetic Underground Committee is one of the best, most mysterious, and brilliant collective of black metal artists in the world today, spawning an unbelievable string of releases in recent years that includes Ungfell, Ateiggär, Death. Void. Terror, Kvelgeyst, and more. Coming in on the harsher, more nihilistic end of this amazing group comes Wyrgher the project of members of Ungfell, Ateiggär's and Dakhma that is as unrelenting as it is fearless and, dare I say, beautiful. We are honored to include in this compliation one of Wyrgher's hitherto unreleased tracks. FFO: Ungfell, Akitsa, Sargeist. 
Listen and Support Here: https://wyrgher.bandcamp.com/
Locust Leaves (GRE): If you're going to end a compilation of incredible music and art then you might as well end with a bang, right? If by "bang" you mean a 20-minutes unreleased track from one of the most unique and awe-inspiringly creative metal acts, Greece's elusive Locust Leaves. Coming from the same sessions that birthed their masterful 2017 album A Subtler Kind of Light, the fittingly named "Farewell" encapsulates all the things that made the album, and Locust Leaves so special: fearless songwriting, daring experimentation, all packed together with a strong sense of the "metal" tradition and some of the genre's more melodic proclivities. As with the case with the striking image above, it is art at its very definition, both free and constrained. FFO: Spectral Lore, Krallice, Gorguts.
Listen and Support Here: https://i-voidhangerrecords.bandcamp.com/album/a-subtler-kind-of-light