NINE SONGS I LIKED THIS WEEK IN LIST FORM JUNE 28 – July 4 – PLAGUE EDITION #14
Don't you just hate it when some nobody music-writer-wannabe complains about all the music he/she have to sift through as they produce their meaningless internet content? No? GREAT! BECAUSE THIS WEEK WAS A FUCKING NIGHTMARE! I'm going to just carelessly dump the vast majority of links I have stashed for this week in the Patreon-only FB group and that'll be that. Yada yada follow us (Facebook, Instagram, Spotify, Patreon) listen to our podcast (YouTube, Spotify, Apple) and check out our amazing compilation album, a 100 percent charity-driven-riff-fest-of-love-and-fear. Also be sure to check out the short release update we put out every weekend on our FB page (Hebrew and English). That's it. Oh, and the best metal column anywhere did an amazing feature/interview with us about what we do in this weird place. What an honor.
MUSIC IS GOOD! LIFE IS JUST OK! 
1. Nite – "Ezelia," from Darkness Silence Mirror Flame (Power/Black – Creator-Destructor Records). I'm not one to fawn over trad/power metal throwbacks simply because with the exception of very few cases (Sad Wings of Destiny being the poster child exception) I don't "do" those genres as much. They lack any sense of menace or impact for me, what can I say. But when weaved through an otherwise harsh setting those undercurrents can add a lot of welcomed contras. In some cases, as in this album, they can transcend to something that's as dark as it is catchy. And boy of boy is this catchy and dark and glorious. Beautiful. FFO: Eternal Champion, Sumerlands, Malokarpatan.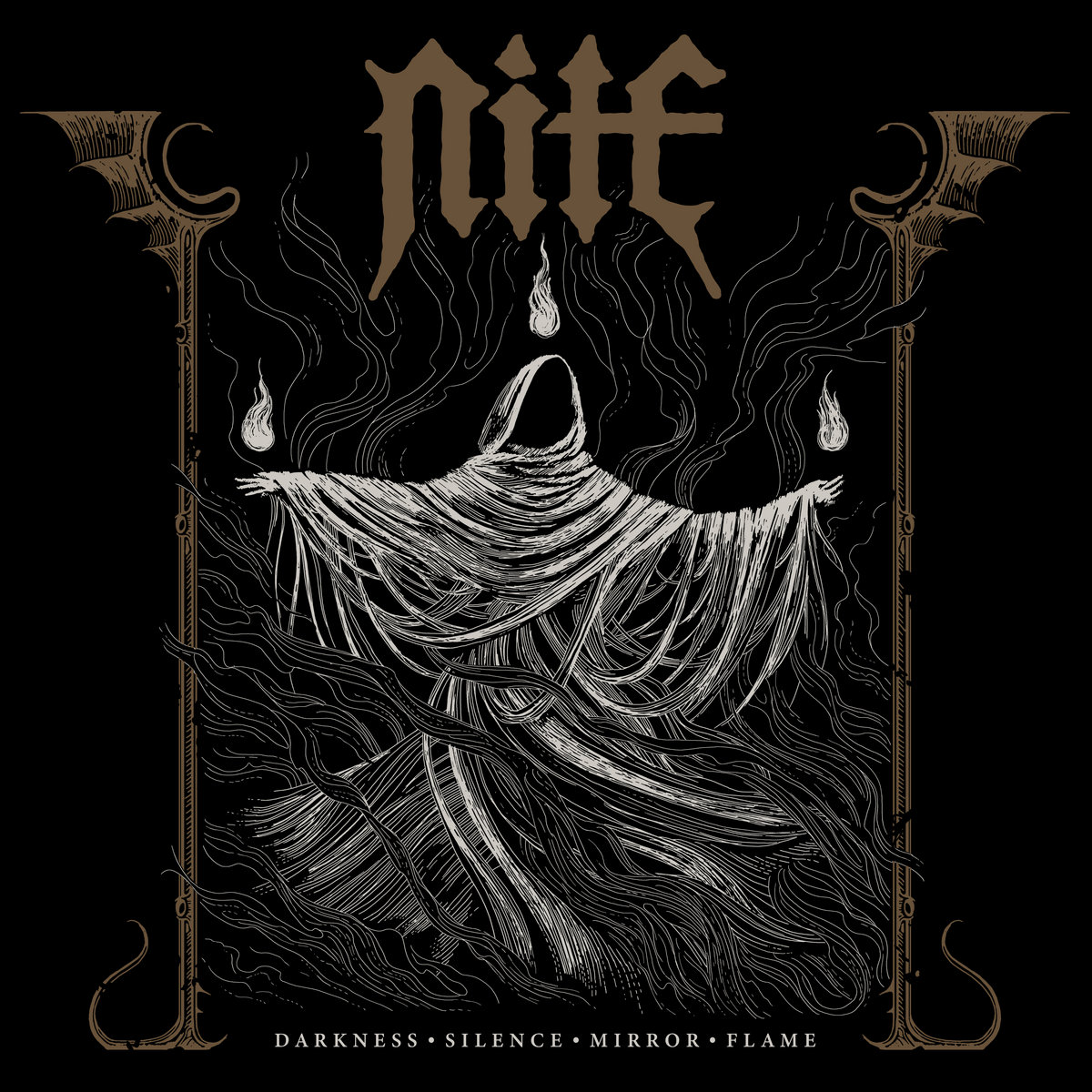 2. Bloodmist – "Incantatory Sentience," from Phos (Experimental – Independent). I'm quite fond, in case you missed the memo, of discussions of "heaviness" and what makes art heavy as opposed to, ah, not heavy. And the first single out of what will be the second full length from improvisational/experimental trio Bloodmist is an interesting case in point. Pitting together the infinite talents of Jeremiah Cymerman, Mario Diaz de Leon, and Toby Driver, three musicians with a lot of mileage in the New York experimental/metal scene, "Incantatory Sentience" is as heavy a track as I've heard all year all without a guitar in sight and without anything really happening at all. This may be a mixed, weird metaphor, but it's like the Mondrian painting of heavy – all you get is the foundations and the dynamics – and with even just that it terrifies and confuses. FFO: Kayo Dot, John Zorn, ÄÄNIPÄÄ.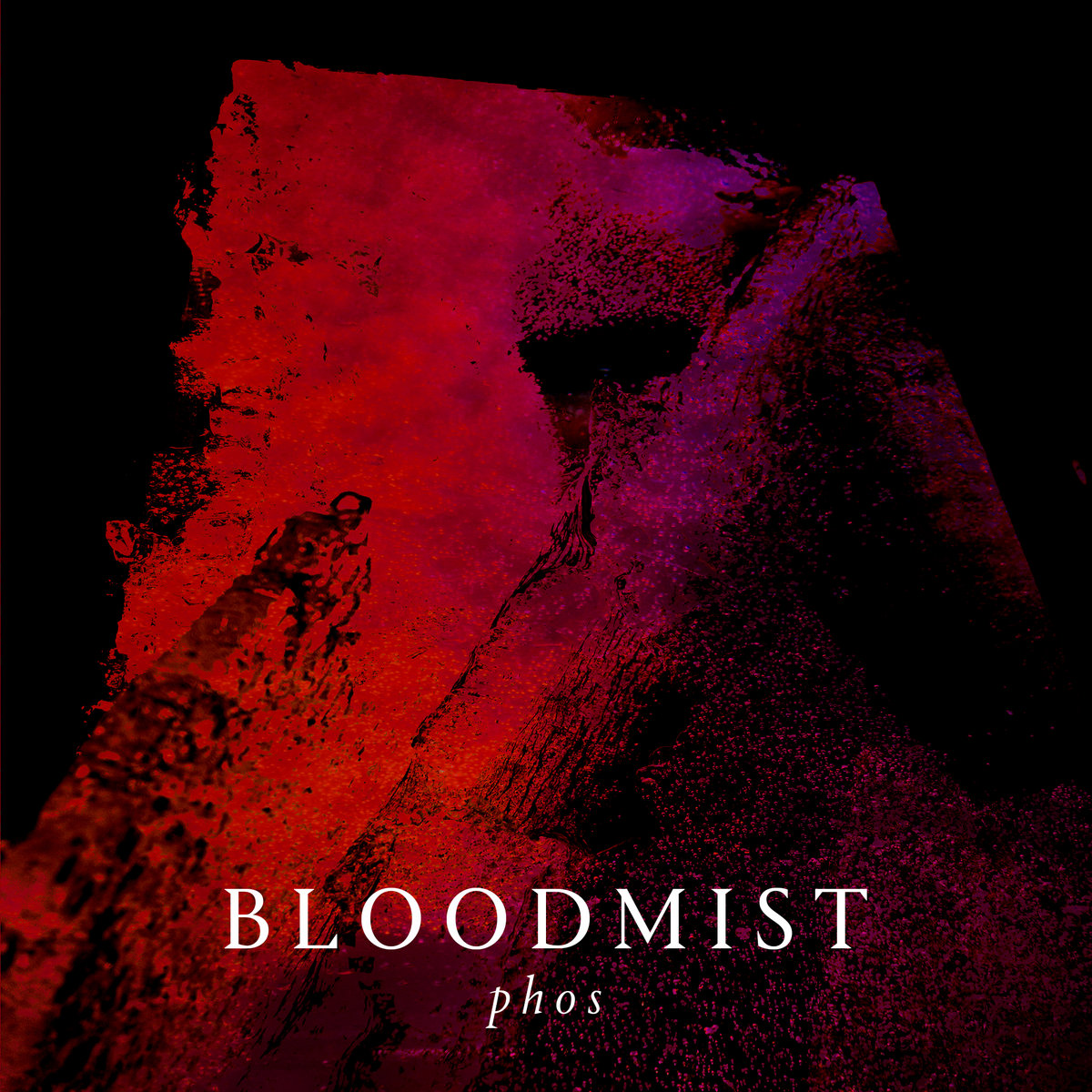 3. Faceless Burial – "Ravished to the Unknown," from Speciation (Death Metal – Me Saco Un Ojo Records). Do you know what I love more than drums, expertly played and accurately recorded, going nuts under bendy, evil-sounding riffs? Nothing. That's pretty much the way I experience happiness. When I hug my kids close, and feel this swath of love come over me, what I'm really feeling is a ride cymbal being abused. And so I can say with utter confidence that Australia's Faceless Burial and the first song off of their newly announced album makes me as happy as hugging my kids. Do with that what you may. FFO: Artificial Brain, Afterbirth, Pyrrohn.
4. CRO-MAGS – "Between Wars," from In the Beginning (Hardcore – Nuclear Blast Records). Out of a record packed with hardcore bangers, evil riffs and incredible performances, should I have picked the odd, interlude-style, post-rock number? Probably not. But not only is this stunning music it is a testament to how shocked I was with the new CRO-MAGS album, coming a mere 20 years after its predecessor, Revenge. Shocked not only because the songs are amazing, and the performances great, and the production not mediocre enough to sabotage everything, but shocked because this is not just an album that passes as OK considering the chaos that unleashed itself throughout their storied career, but because this is an amazing album for any band for any time. Original, well-written, compelling, and quite easily one of the best releases of the year. FFO: Youth of Today, Gorilla Biscuits, Quicksand.
5. Gazelle(s) – "Sad Cowboy," from True Meridian (Post-Rock/Prog – Independent). What in the hell is this? I was listening to this, ah, thing and my first reaction went something like: "Ah, weak sauce." But I never turned it off, and what happened was I pretty much listened to the whole thing in one go, not really doing anything but enjoying the music. Can't really remember when was the last time that happened to me, and I sure as hell wasn't expecting it to happen with a folksy post-rock instrumental album. BUT HERE WE ARE! It's beautiful, trust me. FFO: Rodan, Six Organs of Admittance, Bardo Pond.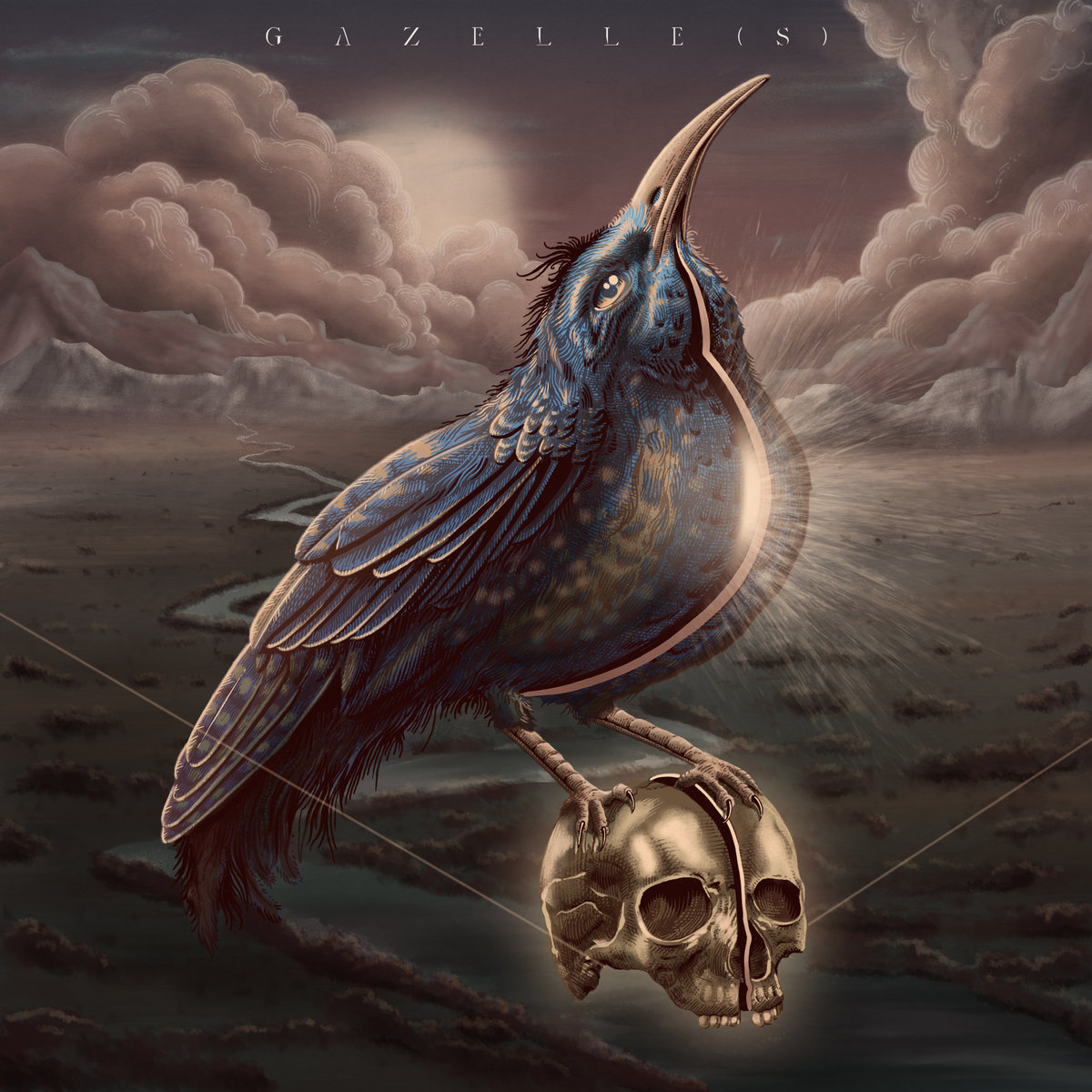 6. Ketoret – "Comet O," from Ketoret (Post Black-Metal – Independent). I assume this isn't going to be one of those sentences you thought you were going to ever read but the underground metal scene is thriving in Jerusalem. Along with grind/noise mavericks Karkait, post-black phenoms Ingrain, sludge menaces Navad, and ambient wizard Sleep's Sister the war-torn city has produced yet another brilliant gem of contemporary metal with Ketoret's debut. Alcest-like shoegazy post-black metal mixed with some straight-up post rock and atmospheric black metal, producing one of the best album of its kind this year. Fantastic stuff, and a significant step up from their already intriguing demo. FFO: Alcest, Woods of Desolation, Fen.
7. Dmamadaka – "Dead Leaves," from Swam of Flies (Noise-Rock/Sludge – Independent). Staying in Israel and shifting slightly to Tel aviv, we finally have the debut full-length from one of the most exciting new/old bands in recent memory. New because, well, they're new, actually "releasing" their first stuff via our first compilation, MILIM KASHOT VOL. 1 last year (with the distinctly different demo version of this very song). Old because some of the key figures in this project have literally decades' worth of underground music experience in the Israeli scene. And aside from the biographical anecdotal information these facts actually go a long way in describing what makes this band as unique as it is: conceptually tight to the point of actual wisdom and yet somehow still unhinged and chaotic enough to give you a good scare. This modified, produced version of their wonderful live-show staple is made slower, heavier and WAY creepier. What a band, what an album. Also of note: KIP, the trailblazing Tel Aviv trio that crushes avant-garde metal into sludge and back, and who are featured on our current compilation, also came out with an amazing album. FFO: Big Black, NoMeansNo, Wrong.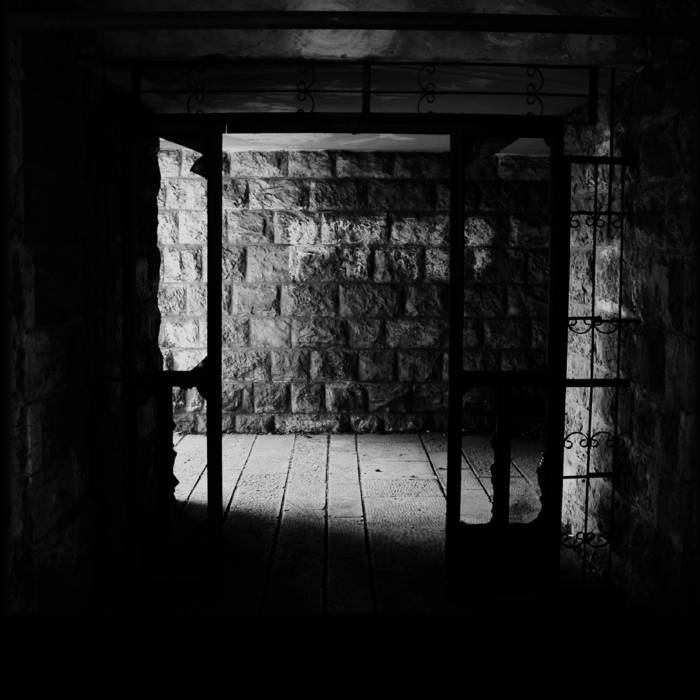 8. NØ MAN – "Pray," from Erase (Hardcore – Independent). The second full-length from DC-area NØ MAN proves to be a monster in the making, from the sound of the two tracks already available. The band, composed of former and current members of Majority Rule and Haram, seems to explode with kinetic energy, ranging from noisy hardcore to screamo and shades of noise. Add the evicerating vocals of Maha Shami (also heard on the amazing closing track to Portrayal of Guilt's incredible Let Pain Be Your Guide, and you have an explosive, addictive mix. FFO: Portrayal of Guilt, Haram, City of Caterpillar.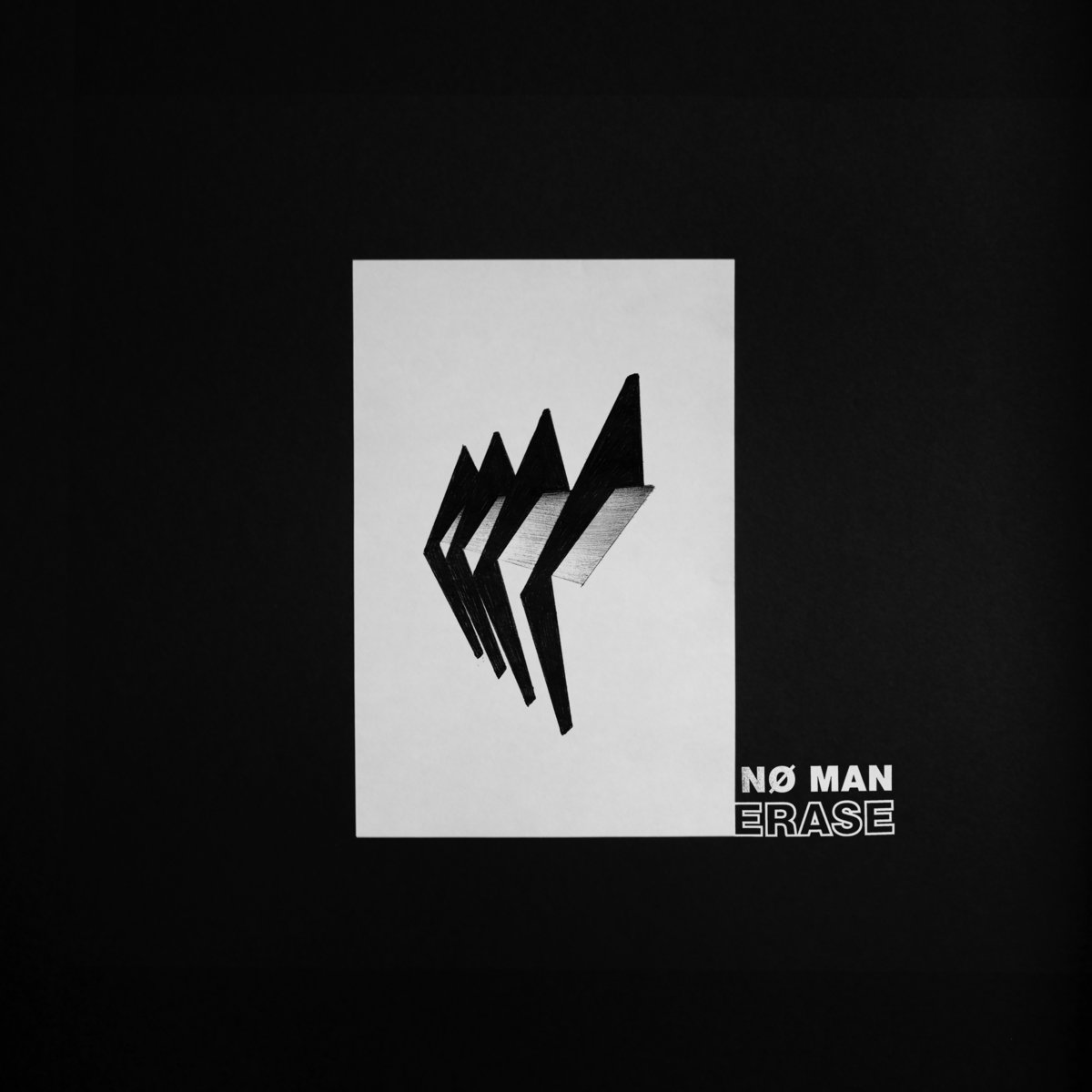 9. MSW – "O Brother," from Obliviosus (Sludge/Doom – Gilead Media). The new Couch Slut was stunning, the Wailin Storms was a nice surprise, but this is that first Gilead Media release this year that'll easily make a dent in my soul the way Thou, Hell, Krallice, and Mizmor have in recent years. The man/beast behind Hell (and a live member of Mizmor) welded together the harsh, nightmarish soundscapes of his "flagship" project with the minor, etherial tendencies of his "solo" stuff to create a stunning artistic statement. Dynamic, hellish, speckled with the incredible vocals of Karli Mcnutt and Jess Carroll and the gorgeous violin work of Gina Eygenhuysen (Weeping Sores, Tchornobog). I would probably be best that I lay back on my patented hyperbolous streak, but this is a top 5 release for me this year. FFO: Thou, Hell, Grief.
FIVE MORE THINGS YOU NEED TO KNOW 
ONE – Sumac released a live set from 2018, and YOB released an audio version of a brilliant 2019 set. So there' that.
TWO – In intriguing physical releases there's the CD version of VUAL's toxic sludge fest. Also Listenable records are in the midst of a fascinating reissue of Sadus, Alastis, and Obituary vinyls.
THREE – Bizzaro-world Chthe'ilist, otherwise known as funeral doom outfit Atramentus, announced a new album and it's going to destroy.
FOUR – My daughter waited until 10 PM (minutes ago) to say she was hungry after a while dinner with the whole extended family and I'm kinda pissed. Whatever.
FIVE – Emma Ruth Rundle has a new single out. Also keep your ears to the ground to that Thou collab we've been promised.
ONE LAST THING, PROMISE: Older LINGUA IGNOTA track, actually a pre-LINGUA IGNOTA track, got released over this past Bandcamp Friday and, surprise, surprise, it'll shred your spirit. Interesting to think of this piece in the context of the interview I did with Kristin Hayter just as CALIGULA was coming out, where we also discussed pre-LI attempts at bringing together art and personal pain/trauma.
ONE LAST THING, I SWEAR ON THE GRAVE OF MY UNBORN GRANDCHILDREN: If you've ever yearned to delve deeper into the world of Israeli noise/experimental music then two new releases will serve as an interesting gateway into that twisted world. The first is an album of remixes of the stunning debut EP released last year by Jerusalem grind/noise outfit Karkait, with their songs deconstructed, ruined, and remade by some of the best voices in that sonic netherworld. The other is a new album by noise project Kashaiof whose members, it just so happens, either created the art for that remix album and created one of its installments. But aside from that circumstantial connection it's a uniquely dark, disturbing mix of drone, ambient, and forward-thinking madness. Do it.