NINE SONGS I LIKED THIS WEEK IN LIST FORM JULY 26 – AUG 1 – PLAGUE EDITION #18
Here we are, loaded with new music in a manner resembling some kind of generic weapon or some shit. An insane amount of incredible new music, no real hope to cover everything so, yeah. In other news make sure you check out our newest installment of the "high-quality content" category (because God knows what this is) this week, which is a very pleasant and insightful conversation with U.K. death/black trailblazers Abyssal about their 2015 mind-bending masterpiece Antikatastaseis (here it is). Other than that please follow us (Facebook, Instagram, Spotify, Patreon), podcast us (YouTube, Spotify, Apple), and check out our amazing compilation albums, all for the sake of maintaining my raging ego. HAVE FUN Y'ALL!
1. Abduction – "In Ceaseless Night," from Intercontinental Death Conspiracy (Black Metal – Inferna Profundus Records). Abduction, even since I stumbled into 2018 Crown of Curses has been one of those bands that I just see release new material and smile. And, yes, smiling isn't what you're supposed to be writing about when discussing grim, raw-ish black metal, but fuck it, I smile all the fucking time. And the reason I smile in this case is because a) I love their logo, I think it's brilliant, and b) they're incredible. Amazing songwriting, amazing atmosphere, pitch-perfect execution, and that delectable feeling of beating eaten alive by the Sarlac. This song off of an upcoming split with Nocturnal Prayer is no different. In fact, it might be some of their best work. Must listen. FFO: Svartidaudi, Sinmara, Vargard.
2. Deathnoisefrequency – "Chapter III:The Mortician's Lamenting Dirge," from Horrid Dirge (Experimental/Noise/Doom – Independent). It's not that often that I write about Saudi Arabian bands that seem to defy all generic characterization and who sound like Scott Walker on crack dealt by Khanate but there you go. But aside from these surface aspects this is just stunning, fascinating, I-don't-even-know-what-it-is music of the highest order. It's weirdly soothing while scaring the living shit out of you and straddles the line between goth melancholy and an atmospheric, minor mode of black (?) metal. So weird and so stunning. FFO: Soft Kill, Crowhurst, Rope Sect.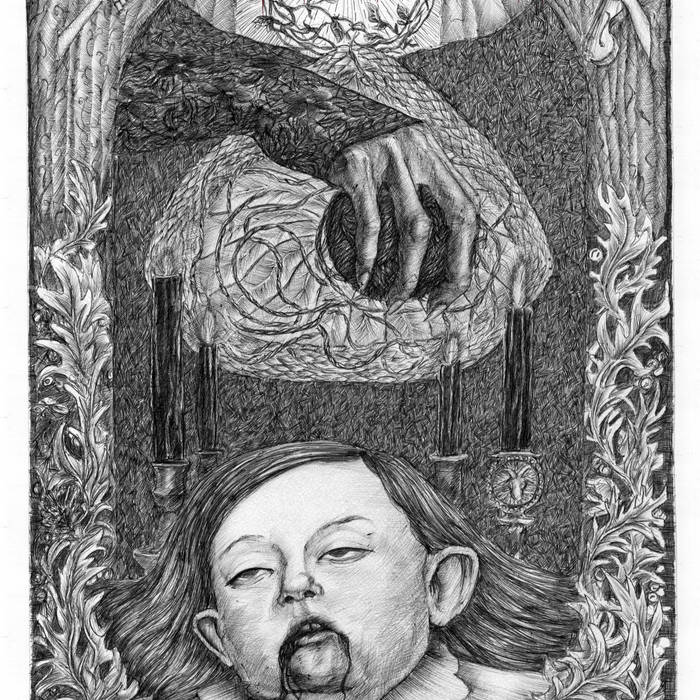 3. Lune – "Wild Lands of the North," from Wild Lands of the North (Atmospheric Black Metal – Wolfspell Records). A pretty impressive debut from an intentionally mysterious one-man atmospheric black metal band from, ah, the land of mystery. Aside from crafting pretty decent songs with interesting atmosphere this artist has one other trick up their mysterious sleeves that sets them apart from most – they're not in the least afraid of exaggeration, of over-the-top additions (note the use of, ah, keyboard/tuba? in this song) which just adds that extra layer of weird I love slathered all over my music. Pretty great, hopefully there's more (mysterious) stuff to come. FFO: Altar of Plagues, Fen, A Forest of Stars.
4. Nubivagant – "The Plague of Flesh," from Roaring Eye (Black Metal – Amor Fati Production). I'm a simple, simple person. I put my cornflakes in before my milk, I try to cut down on my dairy intake, and I want riffs that envelope my being like a drunk infant. The first single from the upcoming debut from Nubivagant provides most of those tenets (well, really the latter) adding some shockingly good, Devil's-Blood-like clean vocals. Honestly, I can listen to that tantric riff and that voice reading the telephone book (those used to be a thing, trust me) and it would probably by my AOTY. This is so, so, so good. Enchanting, direct, atmospheric. Stunning. Can't wait for the rest of this to come out. FFO: Urfaust, Wolvennest, True Widow.
5. Ataudes – "Nos Merecemos La Extinción," from Merecemos La Extinción (Death Metal – Brutal Cave Productions). I could only fit only OSDM release this week just because it felt like there were so much of them that I had to pick one. Eventually it became very apparent that I was going to be discussing the debut from Argentinian death metal duo Ataudes. Why, you ask? Because they sound like an undignified version of Morbid Angel fed through a wood chipper, and I love that. A lot of be hopeful about with these dudes – great understanding of dynamics and groove, amazing riffs, great performances. Music to kick buckets to. FFO: Morbid Angel, Incantation, Dead Congregation.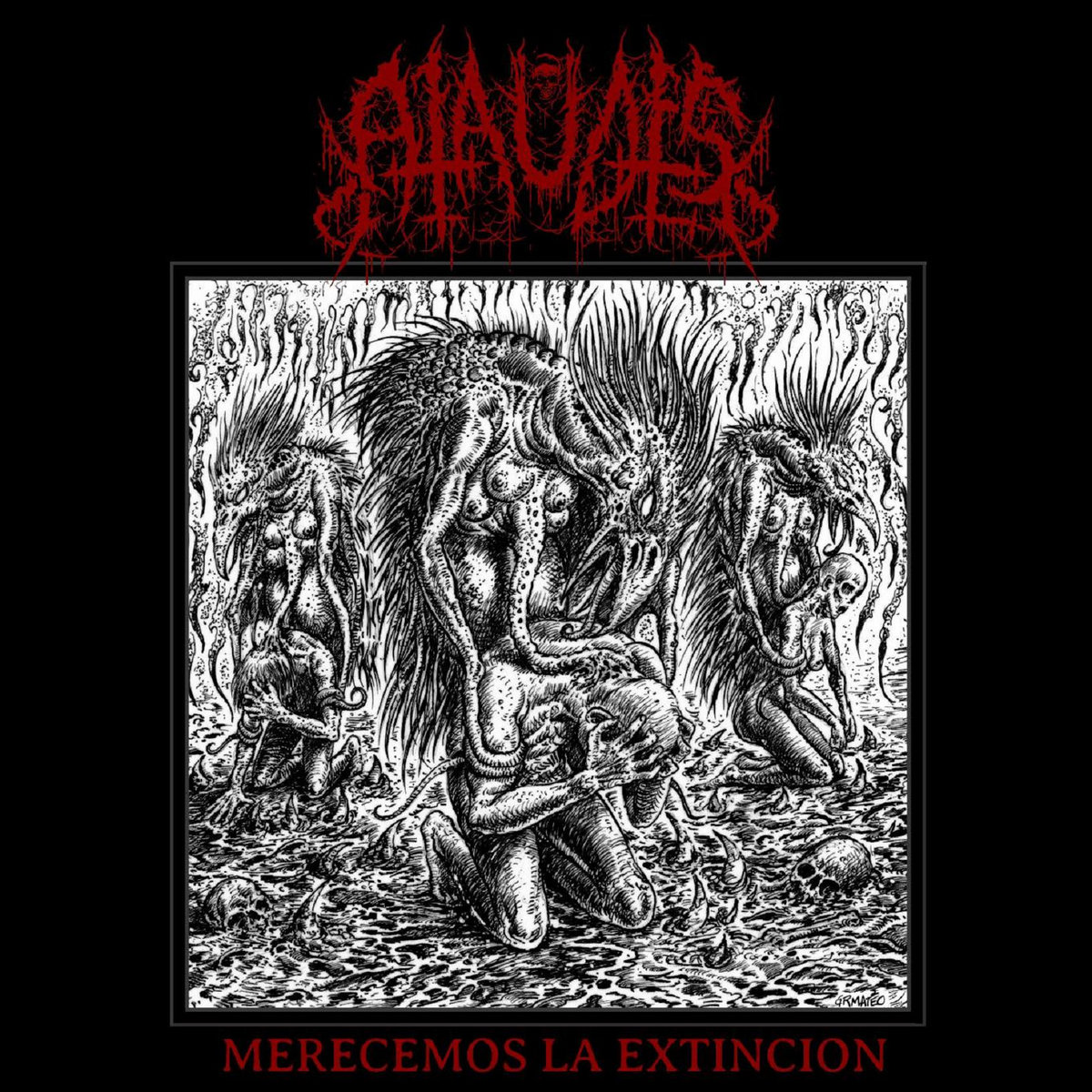 6. Sunflo'er – "Inverted Cross Tattoo," from No Hell (Hardcore – Independent). Honestly, this isn't very recent. What it is, however, is fucking brilliant. Sunflo'er are a New York hardcore/screamo/who-really-knows band that has been around, it seems, for a while now but, sadly, unbeknownst to me. That, however, is no longer the case because, oh my dear GOD are they good. Just going 9,000 MPH with emotions all splattering everywhere like a bug on the windshield of life. Amazing, amazing stuff, the whole album. FFO: Botch, Seizures, meth.
7. Prosanctus Inferi – "Dark Scarp of Hell," from Hypnotic Blood Art (Death Metal – Nuclear War Now! Productions). So, let's just get this out of the way – this is a brilliant, or should I say, yet another brilliant death metal gem from Ohio geniuses Prosanctus Inferi. It's dynamic, it's so smart and crushing at the same time it's borderline illegal, and all the performances are amazing. But the reason I'm losing it over this song isn't just those things, it may not be even mostly those things, but I am in love, in passionate love, with the mix here. It's so, so low, it doesn't make any sense. It's like the entire band is underwater and only the vocals and leads are above water. It's insane, it shouldn't work, but it's compelling and incredible. Just another way to be creative. FFO: Diocletian, Vassafor, Impetuous Ritual.
8. Molde Volhal – "Into the Cave of Ordeals​.​.​.," from Into the Cave of Ordeals​.​.​. (Black Metal – Independent). No idea who this dude is, where he's from (Norway?), or what his favorite color is. I do know this: He likes caves, Jackson guitars, and to use the timer on his camera. Oh, and write riffs that sounds like waves crashing against the rainy beach that is your soul. And to add touches here and there, leads, keys, that turn the waves crashing against your soul into a Turner painting. Melodic, adequately harsh, lush (yes, lush) and pretty astounding. Hopefully there's more coming. FFO: Summoning, Windswept, Malokarpatan.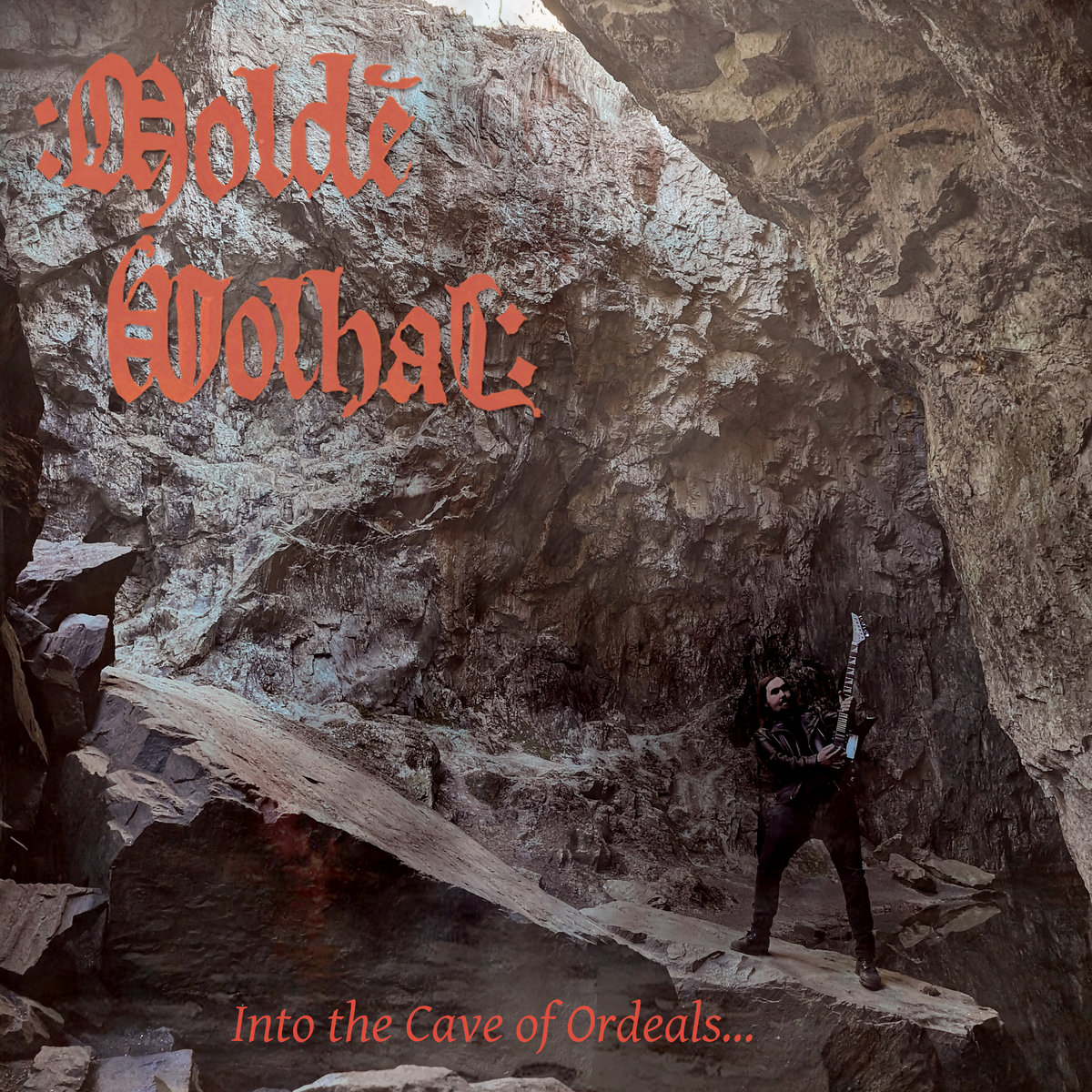 9. Resin Tomb – "Surfacing," from Resin Tomb (Grind/Death – Brilliant Emperor). So, basically the members of Snorlax, Consumed, and Siberian Hell Hounds (basically the same people) woke up one day and decided the world needed a grindcore version of Ulcerate. And boy where they right. Some brilliantly desperate vocals, ridiculously tight grinding riffs and dissonant atmospheres, and an all-around punch to the gut. This is the gutters version of that wonderful, yet more ethereal, Rejoice! The Light Has Come EP that came out earlier this year. Great stuff. FFO: MICO, Fawn Limbs, Ulcerate.
FIVE MORE THINGS YOU NEED TO KNOW
ONE – Dissonant death/grind outfit MICO, which we interviewed a while back and that were also featured on our latest compilation, recorded an insane, intense, daunting, and impeccable set for the recent online fest organized by Mathcore Index. Check it out here.
TWO – Speaking of grindcore, monster drummer and scene legend Bryan Fajardo (Gridlink, Phobia, Noisear, Cognizant, Triage, etc) is heading into a costly knee surgery and needs everyone's help. Here's the GoFundMe.
THREE – Speaking of grindcore and speaking of Gridlink, here's Ripped to Shreds covering Gridlink's "Dodonpachi."
FOUR – Before my son was born I was terrified of having a boy, I was sure there was nothing I could teach him by way of being a "man," seeing that I never really felt like I was personally very good at it. That may still be true, I may not know what it takes, but that little dude is the light of my life. And he doesn't mind loud music, so that's a plus.
FIVE – In case you missed it, and for a limited time only, you can revisit the incredible Enslaved set streamed this past Thursday, courtesy of Roadburn Festival. Pure (Viking) magic.
ONE LAST THING, PROMISE: Yes, a new Imperial Triumphant is out and, yes, it's probably brilliant. And, yup, given my longstanding devotion to the robed golden ones (here's my interview with them) you know I'll be listening to that all week. So, more on that next week.