NINE SONGS I LIKED THIS WEEK IN LIST FORM OCT 25 – OCT 31 – PLAGUE EDITION #31
Well, here we are again, oh ye imaginary readers in my head (the technical term is "implied readers," I believe). It was a huge week for me personally, though nothing I'd like to share yet, all in the works. And it was also quite a shitty week for me personally for reasons that shall remain unnamed but suck nonetheless. However one big and positive thing I can talk about was the recent installment of the Pillars interview series that was published this week, my interview with the great and kind Yusaz "Vicotnik" Parvez about Ve Buens Ende's incredible 1995 album, Written in Waters. Easily one of my favorite interviews ever and one that really taps into both his musical mind and my own fascination/obsession with things like form, temporality, mood and so on. So be sure to check it out, unless you're wrong. Otherwise, as usual, follow us everywhere, Other than that more is to come via our multiple interview projects and other cool shit and so if you'd like to keep abreast of the latest, most pressing developments follow us wherever we may roam (Facebook, Instagram, Spotify), to listen to our shitty podcast (YouTube, Spotify, Apple), and to check out our amazing compilation albums. On to the music.
1. Múspellzheimr – "Elde," from Múspellzheimr/Gjendød (Black Metal – Independent). The fantastic Danish black metal project Múspellzheimr followed up their equally fantastic most recent self-titled album with a – you guessed it – a fantastic single off of their split with Gjendød. Just another example of this band getting absolutely perfect what so many bands seem not to be able to achieve at all – the balance between "soft" emotion, expressiveness and atmosphere and a harsh, aggressive, almost menacing tone and orchestration. Tremendous. FFO: Lamp of Murmuur, Darkthrone, Windswept.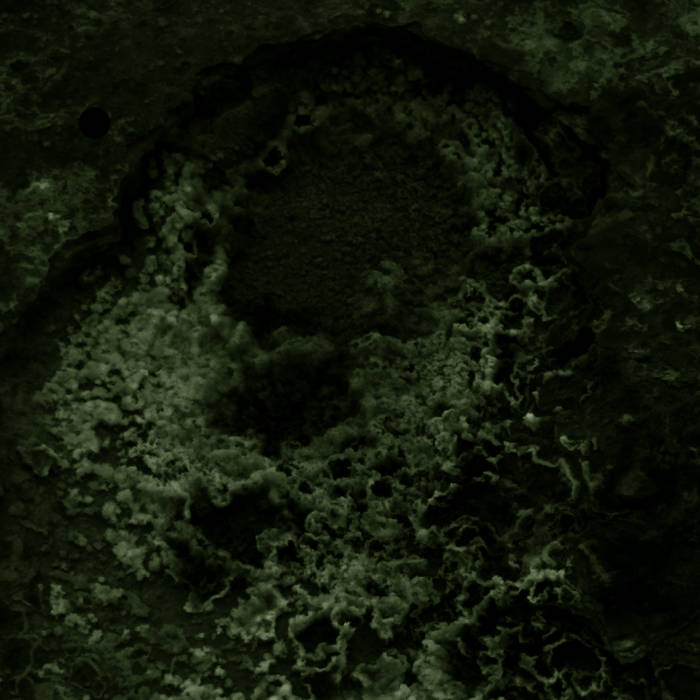 2. Varanak – "Aconites and Marigolds," from Relics of Mourning (Doom/Black – Independent). I have been sitting on this for the past week or so. Not because I thought it wasn't good enough to include but because I kind of wanted to keep it for myself. Grand, suffocating, sombre track that starts off as magnificent funeral-style doom metal and morphs into glorious black-metal riffage and atmosphere. Absolutely loved these guys' demo from earlier this year and this is another fantastic sign of things to come. FFO: The Ruins of Beverast, Loss, Mournful Congregation.
3. Empyrean Grace "Bestowment of the Seraphic Key," from Bestowment of the Seraphic Key (Black Metal – Haeresis Noviomagi). This debut came out as part of the Haeresis Noviomagi five-year-anniversary release extravaganza I wrote about last week but I only now have had time to sit with it. And let me tell you, 28 minutes of cascading, emotive black metal makes for quite the sitting. And while it's not yet known who's in this new project, given that it was spawned by HN one must assume at least a fleeting connecting to some of the other amazing projects on that label such as Imperial Cult, Nusquama, Turia, and so on. I'll tell you one thing, if feels right at home with all of those, in both spirit and tone, and considering the fact that those are some of the best black metal acts working today, then I think you know where this is going. Fantastic, etherial, crushing. FFO: Silver Knife, Turia, Nusquama.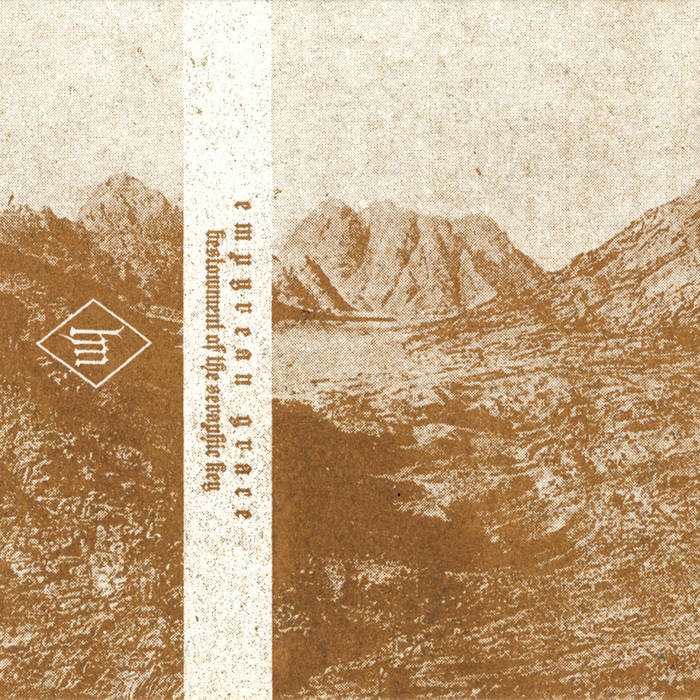 4. Petbrick – "Lonely Soul," from Pet Sounds Vol. 1 (Noise/Experimental – Rocket Recordings). Say what you say about Petbrick, other than being one of the most interesting, always-shifting new acts out there, they're not lazy folk. In their two years of existence they've released demos, albums, remixes, collaborations (notably this year with Deafkinds) all of great quality. This most recent EP is no exception, especially this disturbing collaboration with metal great LG Petrov (Entombed) who was recently diagnosed with terminal cancer. Gut-wrenching, heavy, and entirely fucked up. FFO: Endon, Godflesh, Nailbomb).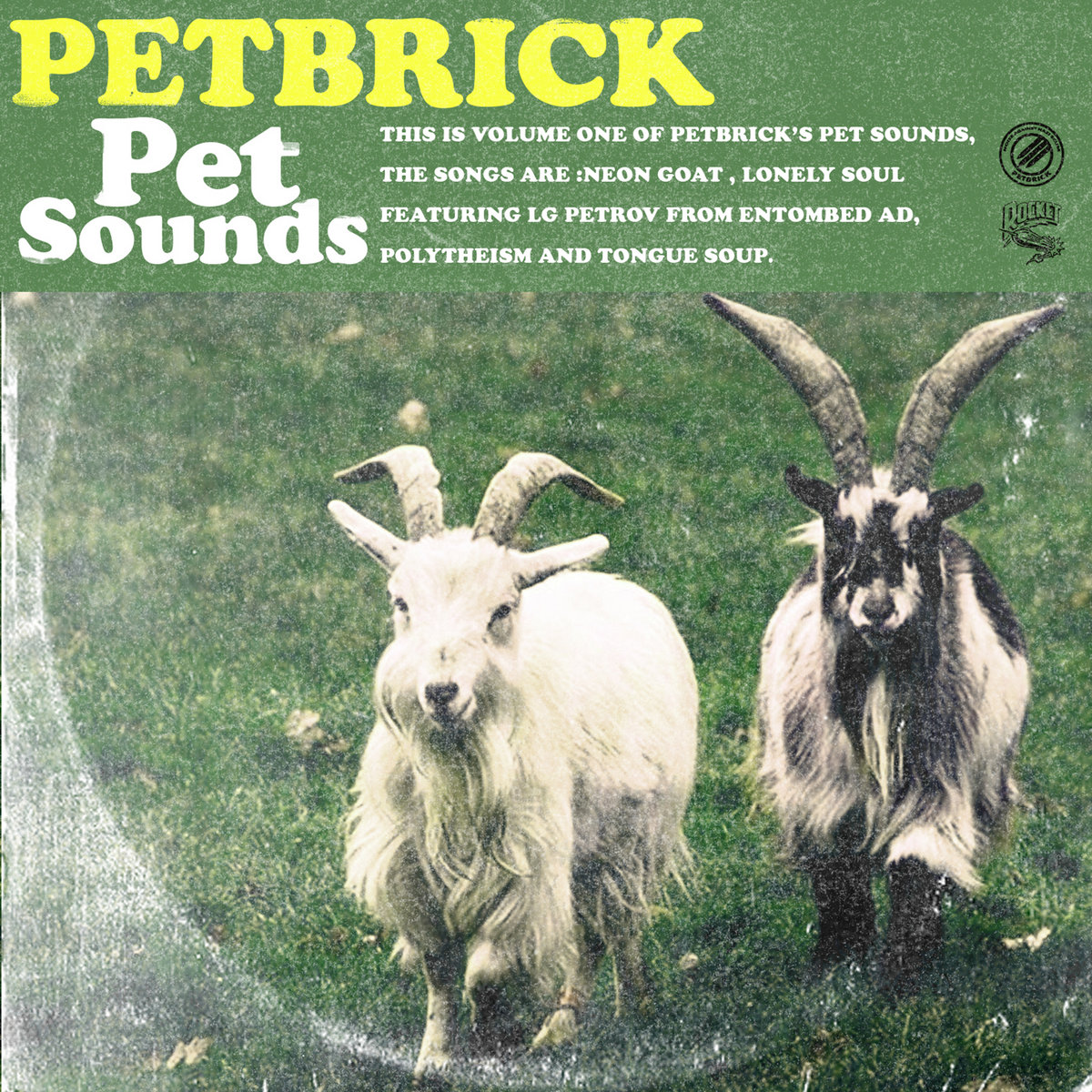 5. Expander – "C​.​O​.​III: Quest For A Future," from Neuropunk Boostergang (Post-Hardcore/Black/Thrash – Profound Lore Records). So this one's not really that new, coming out a few months back. But for the majority of those months I was intentionally avoiding it since I saw no real chance I would like it. It have been a case of wrong place, wrong time with the first single, the cover art, and other even less impressive reasons. I was sure I was going to get a kind of crossover/cyperpunk/thrash deal and really wasn't feeling that direction as of late since it's most often done, ah, badly. But then I gave it another try and found out that in reality I was missing out on one of the best albums of the year. Less crossover, at least for my money, and much more post-hardcore with a heavy dash of black-metal-like atmospherics reminiscent of bands such as Vektor and more recently Xoth. Really, really, great, entertaining and compelling stuff. FFO: Vektor, Portrayal of Guilt, Skeleton.
6. Portrayal of Guilt – "Masochistic Oath," from We Are Always Alone (Blackened Screamo – Closed Casket Activities). A new Portrayal of Guilt release is always a blessed thing, and also the first one without a title that doesn't attribute some positive metaphysical value to pain! Who would have imagined!? But I'll tell one thing I also never saw coming which is PoG turning to some creepy version of Deafheaven. I guess I should have kinda seen it coming, but not really. This is a very surprising and interesting turn of events, considering their EP from earlier this year was still very much in the much more familiar cathartic graind/screamo vein. However, color me intrigued and also kinda color me I-hope-there's-some-crazed-tremolo-riffs-madness-somehwere-on-this-album. FFO: Deafheaven, Full of Hell, Frail Body.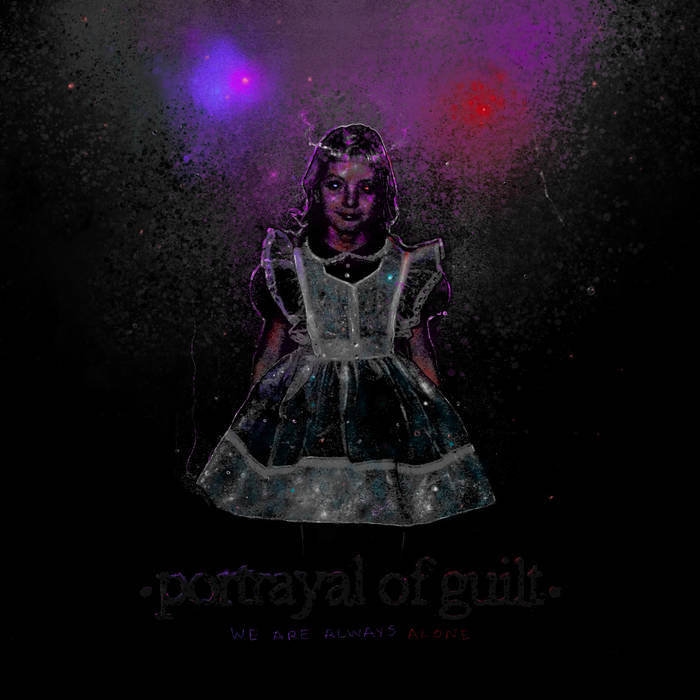 7. Emma Ruth Rundle and Thou – "Into Being," from May Our Chambers Be Full (Post-Metal/Sludge – Sacred Bones Records). I've written about this wonderful collaboration before and I've said my peace but other than the fact that this is just incredible it bears repeating why or at least what's on major element that makes this into a good, cohesive album – Thou are great, I love Thou. I wish Thou would make albums till they die of very old age. But Thou tend to meander, and obsess over ideas, as do I. On other hand ERR is a brilliantly economical songwriter, who rarely meanders if ever. And so what you have here is immovable object and unstoppable force bringing out the best of each others' strengths and weaknesses. Just glorious. FFO: Chelsea Wolfe, Red Sparowes, Thou.
8. Ukcheansalawit – "Kloqowej : Star Crystal Tears In The Snowfalls," from Tekipuk (Black Metal – His Wounds). So, here's one that I guess I completely missed out on from the beginning of the year that's absolutely magical. A spellbinding combination of emotive, raw black metal and an etherial synth presence that makes everything feel a bit inhuman, in a good way, and very emotionally engaging and cathertic, in an even better way. I guess a good way to describe this is to say that it feels sometimes as if someone put a raw version of Diadem of 12 Stars and Celestite at the same time. Must listen. FFO: Kaatayra, Wolves in the Throne Room, Panopticon.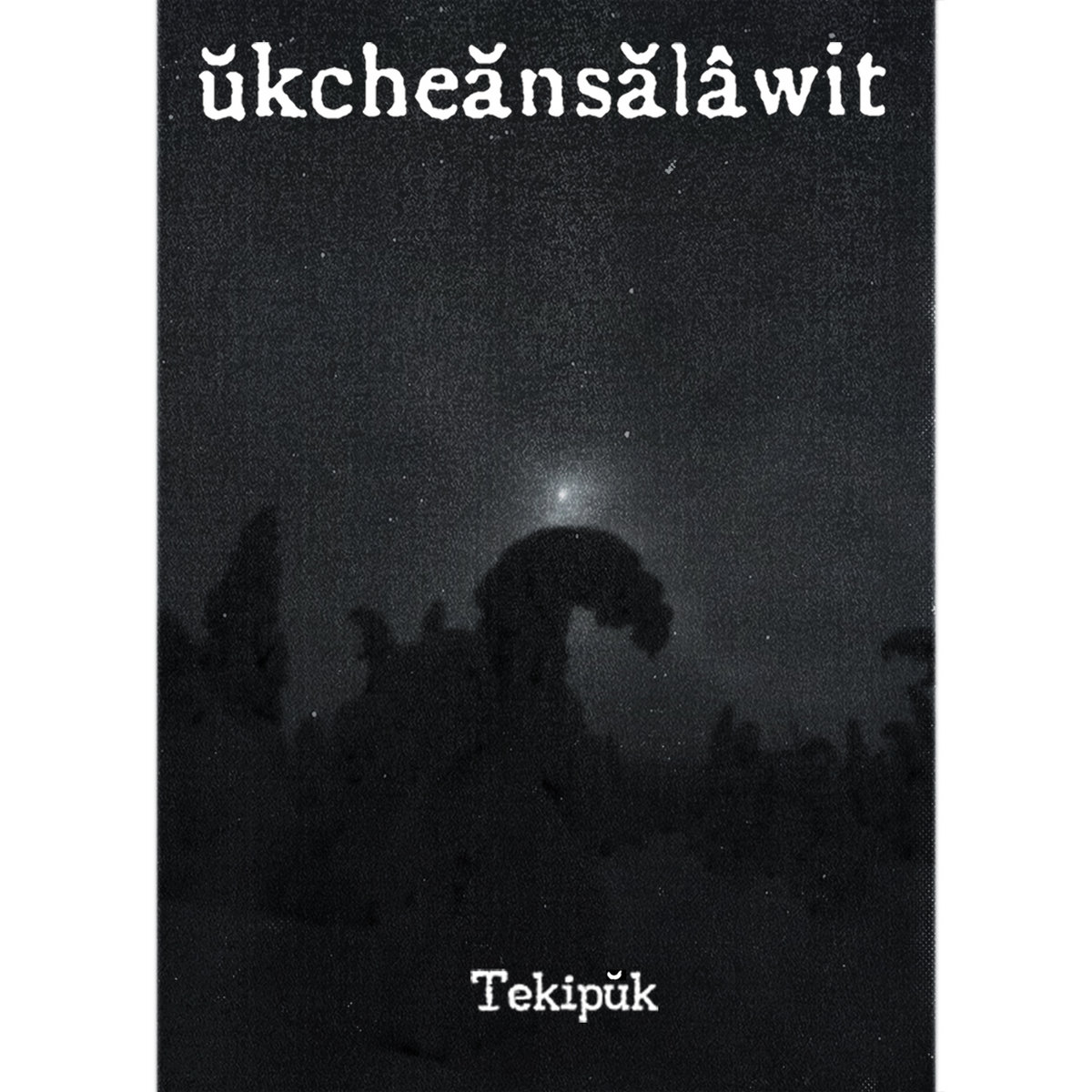 9. Botanist – "Stroma," from Photosynthesis (Avant-Garde Black Metal – The Flenser). Botanist, not unlike fellow experimental project Liturgy, has never really fit into any easy category from the moment it erupted into the world. And yet, like Liturgy, the new decade sees these veteran acts continue to consolidate their art and vision. Many words will be spilled on this album when it's all said and done, and rightfully so. But the gist of it is that there isn't anything like it, and I doubt it if there ever will. FFO: Liturgy, Kayo Dot, Panopticon.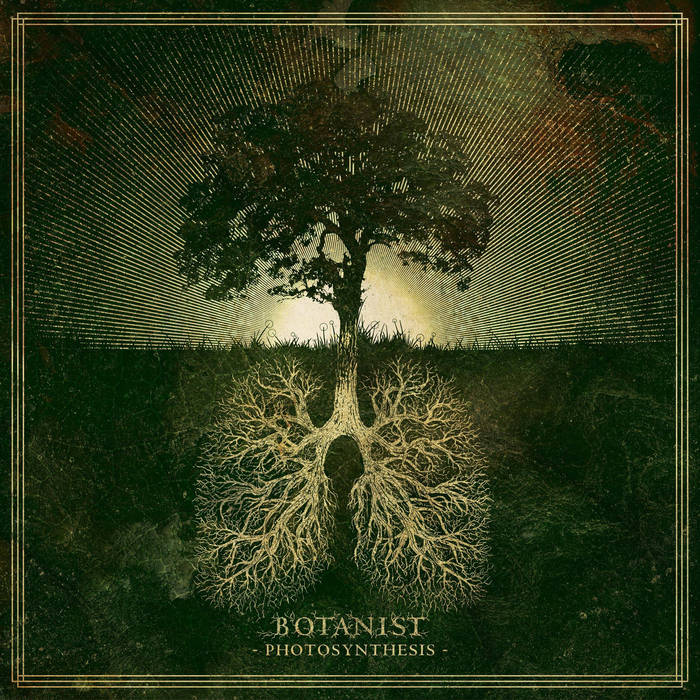 FIVE MORE THINGS YOU NEED TO KNOW
ONE – As luck would have it I have that Smurfs-themed goregrind band doing a whole album of covers of Eurovision songs that you ordered.
TWO – Not the hugest fan of all these collective cover versions going around these days, but when you get the song right (Prong's "Snap Your Fingers, Snap Your Neck") and the bands right (Child Bite and Black Tusk) then, well, it's magic.
THREE – Autopsy.
FOUR – Yusaz "Vicotnik" Parvez is not family, and this section is usually devoted to my family, but, as of this interview he is. Second plug, I don't care, it's that good.
FIVE – John Carpenter is releasing an album of new non-soundtrack music. First single is fucking incredible.
ONE LAST TIME PROMISE: I thought I'd write about the new Wytch Hazel album but turns out I ran out of room so I might revisit it next week. But if you're even remotely into that Thin Lizzy vibe of heavy metal/hard rock then it's a must. Not sure if it's as good as 2018's Soujourn (which was a low-key masterpiece) but pretty damn good.