NINE SONGS I LIKED THIS WEEK IN LIST FORM DEC 13 – DEC 19 – PLAGUE EDITION #38
Hi! OK! Before the music just this: it was a weird week but we also kinda published a new interview with Swiss gods Samael about Passage (and some Ceremony of Opposites) as part of our new(ish) 90s interview series so check that out. Yay. Also we did a Best of 2020 thing. Yeah. Exciting.
And here's the usual "follow" us on" message, only a bit different: We're on Twitter now! I have no idea why! Great! Other than that check out our multiple interview projects and other cool shit. And if you'd like to keep abreast of the latest, most pressing developments follow us wherever we may roam (Facebook, Instagram, Spotify), to listen to our shitty podcast (YouTube, Spotify, Apple), and to check out our amazing compilation albums. On to the music.
1. Draped Urn – "Be Meek, Be Penitent," from Prostrated at the Altar (Black Metal/Synth – Independent). If Botanist was a guitar-less brand of black metal meant to bring light to the world and, I don't know, make potted plants grow faster then Brazilian one-man project Draped Urn is guitar-less black metal meant to exterminate those same plants or to at the very least regret ever having been planted. Distorted synths, gloomy drums, tortured vocals all resulting in a big chunk of musical magic. The kind of music that would work great as the hold tune when you're calling into satan's office. Brilliant. Sign them. I beg you. FFO: Xasthur, Old Nick, Botanist.
2. Deliquesce – "Hostile Contagion" (Death Metal/Grind – Independent). In case you missed it Australian band of maniacs Deliquesce released one of the best EPs and some of the best death metal in 2020 (see our 2020 list). And here we already have the first sign of what will be their debut full length. Manaical, technical, and somehow grinding without really grinding. Is that possible? Yes, it is. FFO: Leprophiliac, Fleshrot, Unurnment.
3. The Ruins of Beverast – "Kromlec'h Knell," from The Thule Grimoires (Black/Doom – Ván Records). I mean, what are you going to even say? One of the best metal bands of all time, the band with a perfect discography, an Albums of the Decade alum, and one of the most unique, singular voices in extreme music today. Yeah, it's a new song and there's a new album coming, all very exciting, but we know where this is going, right? Another perfect song to the vault, and an immense, immense, affecting and sombre album on the way. Get very hype. FFO: Urfaust, Blut aus Nord, Leviathan.
4. Grayceon – "Diablo Wind," from Mothers Weavers Vultures (Prog Rock – Independent). An absolute wonder. That's it. I hate prog (sorry boys and girls), usually comes off as needlessly pretentious to me and God knows I'm pretentious enough. But when it clicks it usually does so because the pretension feels human, and beautiful. That is entirely the case with this beautiful album from San Francisco's Grayceon, which includes among its gifted musicians Mr. Jackie Perez Gratz of Giant Squid. I immediately thought of Botanist (for the second time this post) for whatever reason and indeed it was recorded by the tireless Jack Shirley who not only recorded a lot of Botanist magic but is also responsible for that crystal-clear magic that was Forlesen's debut from earlier this year (and no. 11 on our 2020 list). Listen to this. FFO: Botanist, Opeth, Lotuf Thief.
5. Raat – "Dead Hearts," from Raison D'être (Atmospheric Black Metal – Flowing Downwards Records). The excellent and impressively productive one-man atmospheric black metal project is back with another mass of beautiful, etherial anguish. In what I'm pretty sure is their first physical release the Indian project again demonstrates what makes him one of the most intriguing and exciting new black metal projects around, combining a wonderful ear for melody and atmosphere with relentless emotional aggression. Also be sure to check out the great demo track they had on our recent compilation here. FFO: Aara, Unrequited, Violet Cold.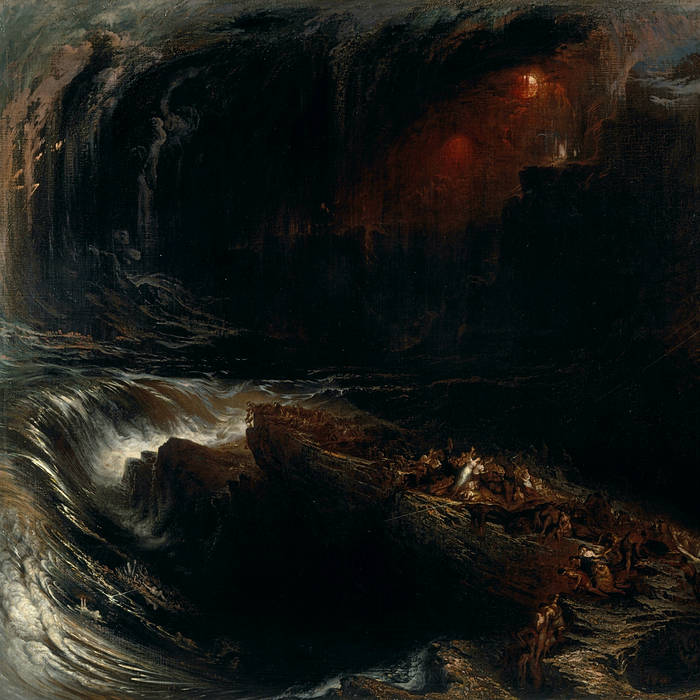 6. In Pártibus Infidélium – "El Augurio del Cuervo" (Goth/Doom – Independent). An Interesting Mexican project that very successfully mixes the general gothy vibe of bands like My Dying Bride of early Paradise Lost with a melancholic black-infused doom. Does any of this make sense? I highly doubt it, I just know this is extremely intersting, emotionally engaging stuff, and one of the best damn logos I've seen in quite some time. If you have an aching for the sad stuff be sure to check these guys out. FFO: My Dying Bride, Draconian, Tiamat.
7. Negru Vodă – "Codrul cel veșnic," from Negru Vodă (Atmospheric Black Metal – Independent). An interesting debut from Romanian black metal duo Negru Vodă that brings together atmospheric black metal with a pretty distinct folk sensibility. I think the closest thing I have ben way of a description is that it's a mix of the drama of Agalloch, the idiosyncrasies of Yovel along with a distinctly Eastern European/Balkan feel. I think one of the things that sets this release apart is the weird mix which I think I kind of love. I would be interested in hearing them record a shimmering, beautifully produced album but I wonder if that might clean out some of the magic. Great stuff. FFO: Yovel, Agalloch, Bathory.
8. Enforced – "Hemorrage," from Kill Grid (Hardcore/Crossover – Century Media Records). Last year I wrote about Enforced's brilliant debut album (it was actually on our 2019 list) and it seems no time has passed and they have a new album and a new deal with a major record label. So, yeah, that was quick. What we also have is a first single from their upcoming CM debut that sees the return of their rugged, catchy hardcore/thrash. New production might need some taking used to but sounds great too. FFO: Creeping Death, Black Breath. Harm's Way.
9. Cult of Luna – "Three Bridges," from The Raging River (Sludge/Post-Metal – Red Creek). I wasn't the hugest fan of A Dawn to Fear. Wasn't a fan of the songwriting that seemed to lack those hooks CoL are so legendary for and I wasn't a fan of the more lo-fi sound. It is what it is. This new single from the Swedish post-metal giants, however, is pressing all my happy buttons and gives me some solid Vertikal vibes (which is of course a very good thing considering I interviewed them only so I could talk about that album). If a global pandemic means these dudes make more music like this then so be it. FFO: ISIS, Callisto, Mouth of the Architect.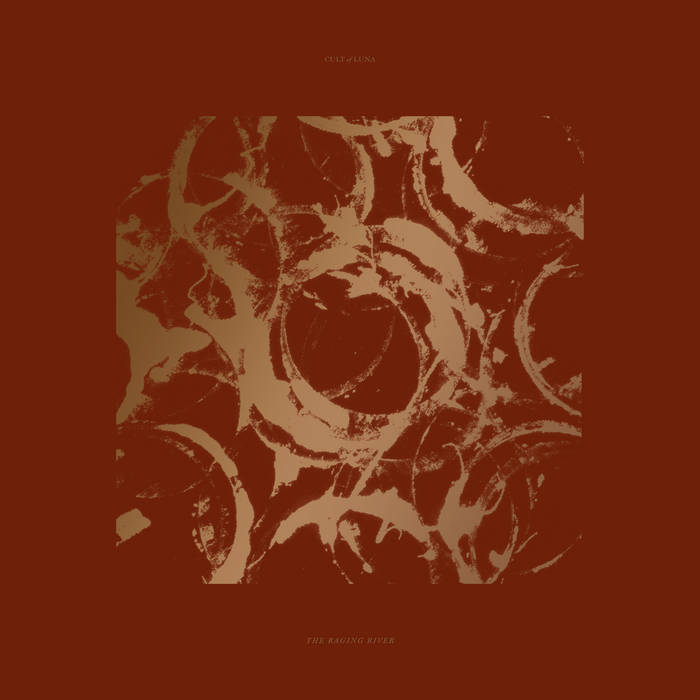 FIVE MORE THINGS YOU NEED TO KNOW
ONE – 20 Buck Spin announced they will be released the full-length debut from New York death metal band Gravesend. First single is out and it's glorious.
TWO – Haven't had time to discuss this before but there's a new Svrm album coming for ye lovers of bleak Eastern European black metal.
THREE – Earlier this year Icelandic legends Zhrine recorded a live session for Icelandic TV. It was just aired and it's incredible.
FOUR – A lot of stressful shit happening on about four different fronts. Wish me luck. I need it.
FIVE – Heard a shit-ton of what I guess you could call modern classical music this week, just as a way to cleanse my brain. These two albums (one and two) really stood out if you're into that type of weird shit (Spotify).
ONE LAST TIME PROMISE: Vindsval, the mastermind behind Blut aus Nord and Yeruselem has a new black metal project called Forhist. New single kicks ass.