NINE SONGS I LIKED THIS WEEK IN LIST FORM DEC 20 – DEC 26 – PLAGUE (PUNK) EDITION #39
The year is done, the Best of 2020 list is done, which means I'm pretty sick of music right now. And that all means I guess it's time for the first all-punk/hardcore edition of this fine weekly column, the first since its inception about 15 months ago (that's approx 60 columns, mind you). Nothing cleanses the soul like rage, does it? So there will be some metal stuff in the back matter all the way down at the bottom but the rest is all angry nastiness. Other than that: check out our multiple interview projects and other cool shit. And if you'd like to keep abreast of the latest, most pressing developments follow us wherever we may roam (Facebook, Instagram, Spotify, Twitter), to listen to our shitty podcast (YouTube, Spotify, Apple), and to check out our amazing compilation albums. On to the music.
1. Sirkka – "Onkalo," from Kuluttava Kone (Punk – Independent). Chaotic Finnish hardcore punk from New York City, if that makes any kind of sense. Has that pristine "we're being Finns in a basement, it's cold and we're pissed and drunk off of very cheap alcohol while raging against something and there isn't a mixing board in sight" vibe. Harsh, yelly, aggressive but without enough of a hook/melody to get you going for the beating. Pretty great. FFO: Rattus, Ratsia, Kohti Tuhoa.
2. Ona Snop – "Some Bullshit," from Intermittent Damnation Intermittent Damnation (Hardcore/Grindcore – Coxinha Records). One of the best, most volatile and creative hard/grindcore out right now released a new album/EP recently and bears all the hallmarks of their unique sound. At best grindcore is a furious take on pop that never really detaches from the original and Ona Snop have that impossible combination down to a very twisted science. Catchy and in your face. FFO: Flouride, Internal Rot, Bandit.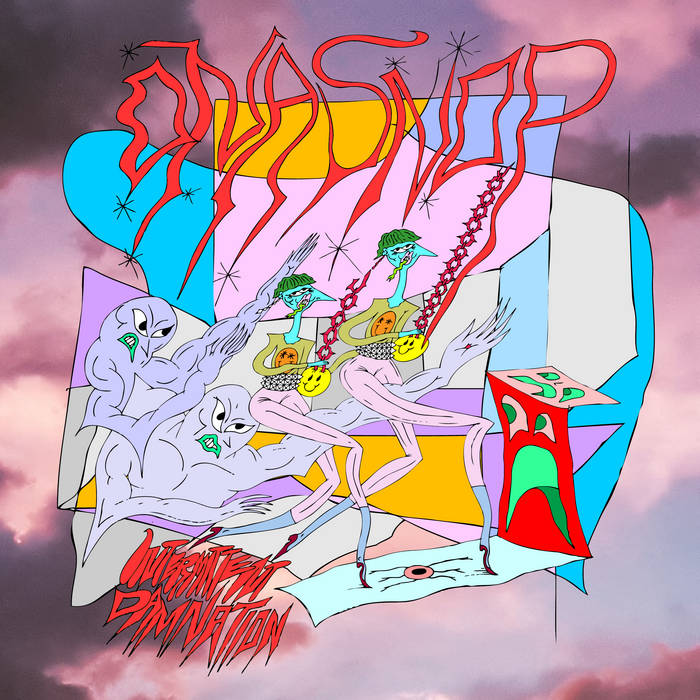 3. Scalp – "No Hope," from Domestic Extremity (Grind/Powerviolence – Lower Class Kids). In all honesty this debut by California beasts Scalp is what got me the idea to do an all-punk version this week. So much power, such much focus, so much disgusting shit happening all over the place, and just so much to love about this. I was high, HIGH I TELL YOU, on Gulch before it seems the internet imploded for their (great) new album and here I am telling you that Scalp are next in line. Get on it. FFO: Gulch, Spy, Nails.
4. Fashion – "Total War," from Fashion (Hardcore/Post-Punk – Colossus Tapes). Another fantastic debut, this time much more along the traditional punk/hardcore line with a distinct post-punk, almost new-wave touch to their sound that makes it feel as if you had just unearthed an unsung classic from 1979. Everything about this is pretty perfect, from the ridiculous pentatonic leads, the lo-fi production that is just lo-fi enough without you thinking about it but is obviously pretty brilliantly planned out and, obviously, some great performances and songwriting. A lesson in how to not be straightforward while bring straightforward. FFO: The Damned, Dead Boys, Buzzcocks.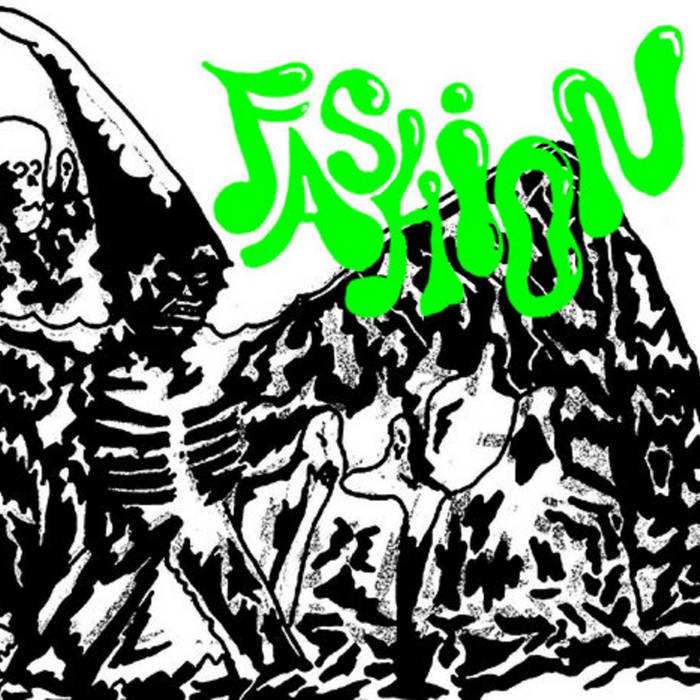 5. Spy – "Bootlicker," from Service Weapon (Hardcore – To Live A Lie Records). Hot god damn well if it ain't another great new California band. Spy are indeed from the Golden State and yet where compatriots Scalp and Gulch bring the pain via nasty riffs and a general sense of impending doom Spy are much more traditional in their take on hardcore, with the sharp end of the stick being not only that they are heavy – they are, at times, quite heavy – but pretty unbelievable songwriting and production. Everything sounds great and is menacing not just because it's heavy but because the songs are so good it's actually scary. Like, in a "I am frightened" way. Fan-fucking-tastic. FFO: Division of Mind, Rain of Salvation, Scalp.
6. Dregs – "Built to Rot," from Built to Rot (Hardcore – Refuse Records). This second EP from Austrian punks Dregs is just pretty much everything you need when you need to crowd kill yourself at home when there's no one else to crowd kill anywhere else. Since you're in quarantine. Also, don't crowd kill – it's fucking stupid. Anyhow, all of the releases mentioned this week would make for a wonderful live show, but I have a feeling the pit is going to be especially nasty in a Dregs show – dynamic, riffs, pissed and to the point. Also: that fucking cover art. FFO: Rain of Salvation, Kharma, Flouride.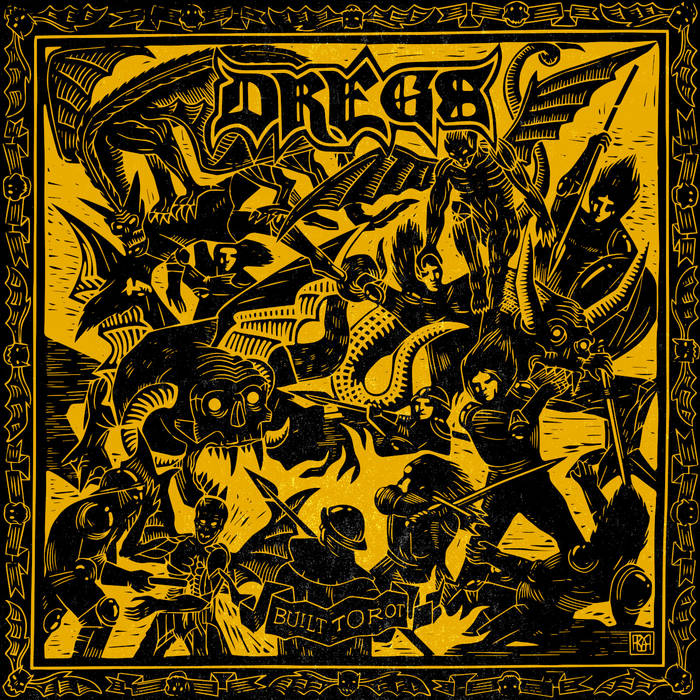 7. Purple X – "Kali Yuge," from Purple X (Psych/Punk – Sheep Chase Records). Another throwback, this time not to the new-wave clubs of London and Machester but to the opium dens of some imaginary punk parallel universe where having shows in opium dens is a thing. Twisty, jangly, almost garage-like in its application of sound and general aloof attitude and pretty fucking brilliant. For a debut this is super impressive and achieves more of what it attempts at an alarming clip. FFO: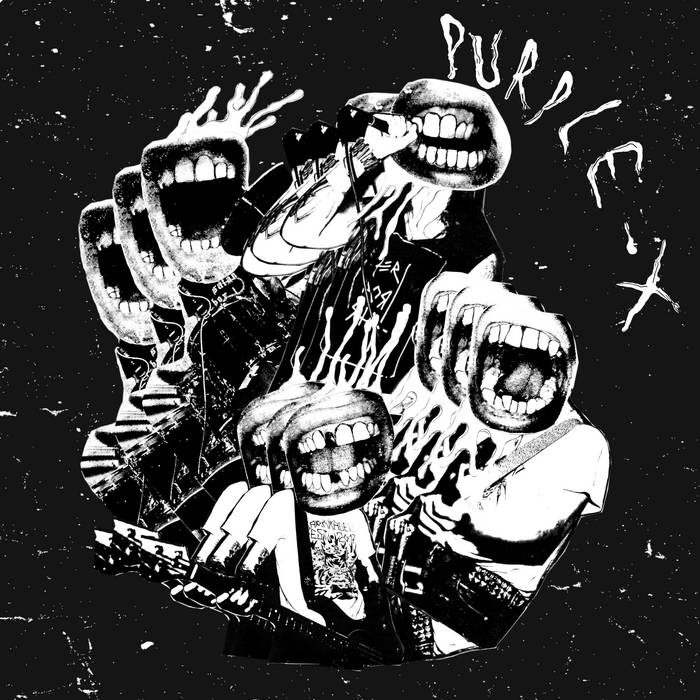 8. HOUKAGO GRIND TIME – "Ruptured in Akkarin," from Houkago Grind Time (Grindcore/Gore – Selfmadegod Records). Is this me a wee bit stretching the whole "punk" theme? Perhaps. But there's enough D-Beat nastiness and enough of a geneal grindcore framework for me to be OK with this so shut up. The debut full-length from the grindy project by multi-band-person Andrew Lee (Ripped to Shreds, et al), this is as dumb as it is satisfying and great. FFO: Pharmacist, Siege Column, Necrotic Miasma.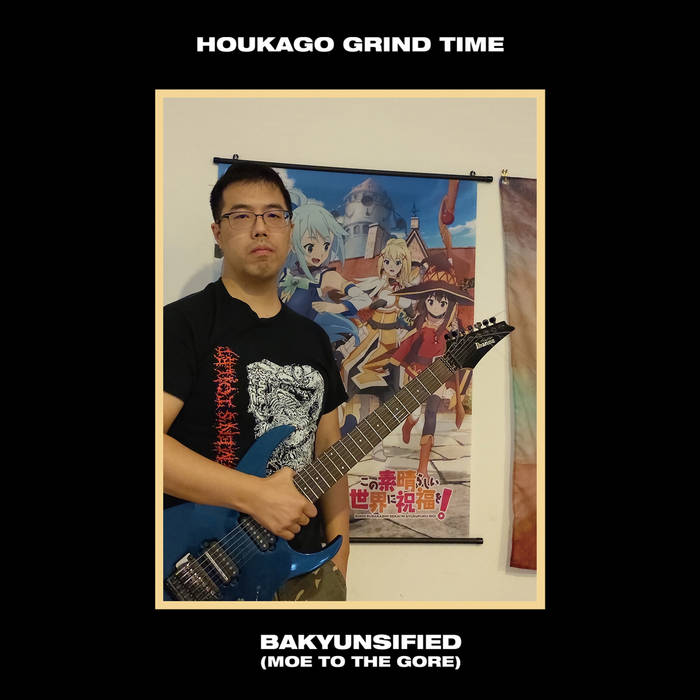 9. Moments of Being – "Tethered to a Glowing Spiral," from Part of the Emerging Monster to Whom We are Attached (Post-Hardcore/Screamo – Tomb Tree Tapes). What better way to end this post than with another fantastic debut, this time from New Orleans post-hardcore band Moments of Being that delivers a loud, sometimes dissonant take on that classic 90s Dischord sound (I'm thinking of bands like The Crownhate Ruin or Regulator Watts). Emotional, engrossing, aggressive, and a whole lot of similarly assonance-laden words. Great shit, especially for those of you on on the emo/screamo spectrum. FFO: The Crownhate Ruin, Pg. 99, Orchid.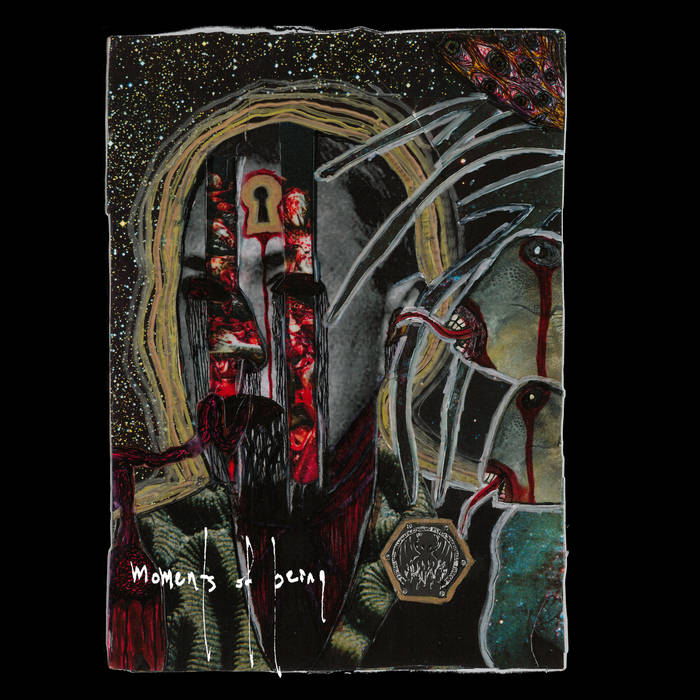 FIVE MORE THINGS YOU NEED TO KNOW (Metal stuff)
ONE – Aberration, a new beast made of all the gross parts the Minnesota scene has to offer (Void Rot, Suffering Hour, Nothingness, Tvaer) is coming at your head with a debut EP that kills. First single out. We recently did a short interview with Void Rot as well as having both Nothingness and Suffering Hour on the 2019 list so my body is confusedly ready.
TWO – Hip hop genius Billy Woods and, ah, everything genius Moor Mother have a new collab out and it's insane (yeah I know this isn't metal, suck it).
THREE – Death metal monstrosity Omnikinetic has a new EP out and it's monstrous.
FOUR – Third lockdown coming over here. If this crap keeps up I'll have to revive our shitty podcast.
FIVE – Ionophore, the ambient is project that includes the inimitable Leila Abdul-Rauf (Vastum), as well as Janek Hendrich and Ryan Honaker announced a new album and there's a first teaser right here.
ONE LAST TIME PROMISE: Fistula have a new covers album, so that's nice.