NINE SONGS I LIKED THIS WEEK IN LIST FORM JAN 24 – JAN 30 – PLAGUE EDITION #44
Blah, blah, no one cares, listen to the new The Ruins of Beverast or perish. Music is below, a but more than usual, but I'm a rebel. As usual, check out our multiple interview projects and other cool shit. And if you'd like to keep abreast of the latest, most pressing developments follow us wherever we may roam (Facebook, Instagram, Spotify, Twitter), to listen to our shitty podcast (YouTube, Spotify, Apple), and to check out our amazing compilation albums, and give me your damn money (please!) on Patreon. Bye.
1. Ad Nauseam – "Imperative Imperceptible Impulse," from Imperative Imperceptible Impulse (Death Metal – Avantgarde Music). Disorienting, dissonant, driving and devilish, seem not only be words beginning with the same letter but also all apt descriptors when it comes to the first track off of the sophomore LP by Italian weirdos Ad Nauseam. Like being trapped in a crazed, dehumanized carnival haunted by the undead corpses of employees past and bombarded by dissonant, unwieldy guitars. Italian avantgarde metal is having quite the couple of years and this release seem to shoot right to the front of that bizarre pack. Fantastic stuff. FFO: Deathspell Omega, Nero di Marte, Imperial Triumphant.
2. Monarkh – "Psychikoi," from Fosfor (Black Metal – Kammer Records). It would grossly unfair to call this wonderous, cruel, and beautiful thing a "Fyrnask side project" so I'm just going to call it a Fyrnask side project. And no, this is by no means new, released a little over a year ago, but it's new to me so who cares. Fyrnask's Fórn remains to this day one of the best black metal albums in recent memory and the lack of a proper follow up is fucking with my head. But I can wait a bit longer if I get more shit like this: take the atmospheric, melancholic grandiosity of Fyrnask and run a spear of beastial horror right up its spine, all without losing that wondrous sense of grandeur and atmosphere, and that's Monarkh for you. Majestic and nasty as fuck. FFO: Fyrnask, Wolvserpent, Kaatayra.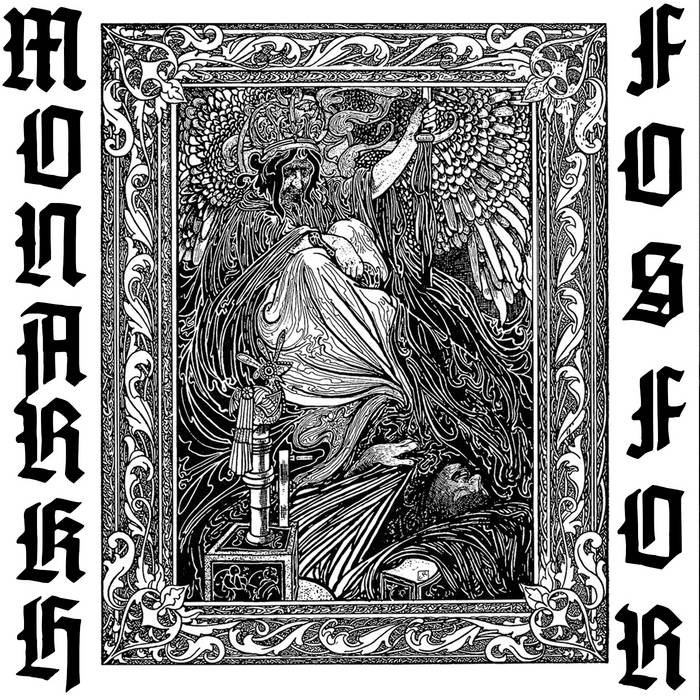 3. Ered Guldur – ״Necromass," from The March Of The Undead (Stoner Doom – Lunar Seas Records). It's not often that I share tunes of the stoner variety on this fair platform and it's ever rarer that I discuss stoner bands with names that could have been a Summoning album title, but here we fucking are, aren't we?! eh!? As with all genres I guess there's a good and bad having to do with a certain level of effectiveness, and in stoner that effectiveness boils down to: Is this boring enough for me to be able to think to it and interesting enough to let me think to it. Well, both of those aspects are found in spades in the debut EP/full-length by these fine Spanish lads. Spacious, varied in terms of texture – that's pretty much what's driving this beast forward – and fantastic production and instrumentation (pretty unreal for a debut, really, but I guess they have one previous album under a different name – but, still). Great shit. FFO: YOB, Dvne, Conan.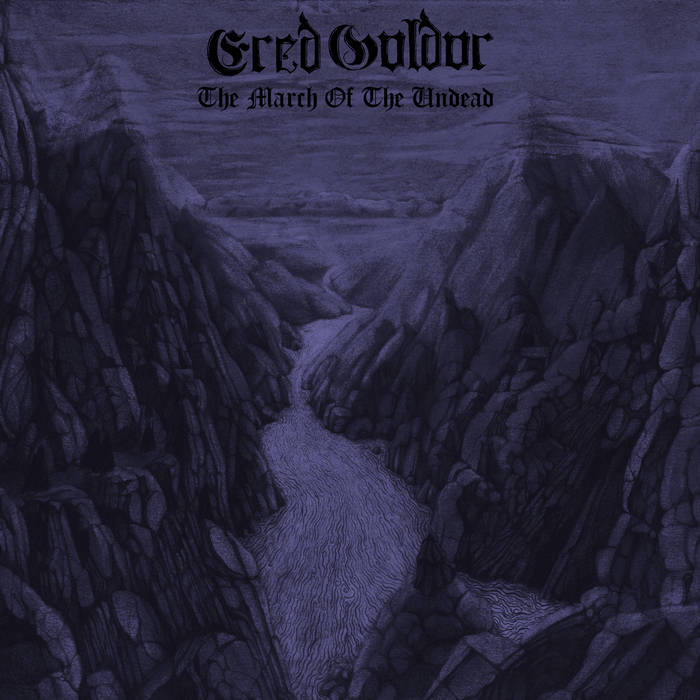 4. Ûkcheânsâlâwit – "Booktawichk kie Nekatenitamun," from Alaskan Escape (Black Metal – Independent). Ûkcheânsâlâwit's full length from 2020 was high on my 2020 list but, more importantly, lodged itself deep into my soul. Not unlike Lamp of Murmuur it's that rare brand of lo-fi black metal that manages to take what could have been a sonic gimmick and transforms it into emotional, human, flawed, magic. This newer EP is a bit more on the atmospheric/raw side but still more than worth anyone's time. This is the type of art that needs to be fucking subsidized by God. I have no idea what that means. FFO: Lamp of Murmuur, Thy Dying Light, Somme.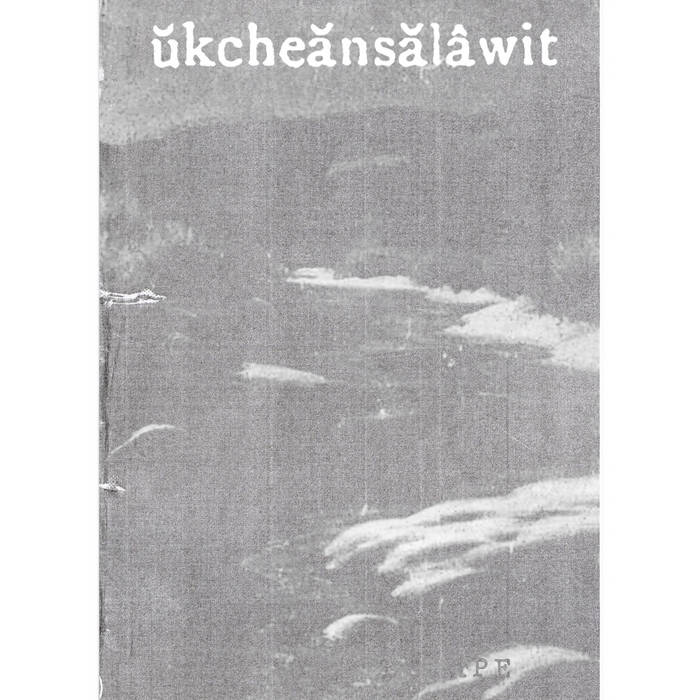 5. Memento Mori – "Summers of Yesterday," from Memento Mori (Rock? Maybe? – Independent). So, I know I say there are albums that are "random" Bandcamp finds for me but this one is actually that – random. I wasn't looking for this band, I have never heard of them, and I actually don't know what this is. Is it pysch rock? Is ti stripped down black metal? I don't know, I just don't know. I know one thing, though, it feels REAL. It feels, ah, real. It sounds like it was recorded in someone's couch by a dude who is singing into a salad bowl while playing the drums, bass, and guitar simultaneously, but it's so freaking catchy and, ah, REAL. Check it out, I have no idea. FFO: Salad bowls. That you sing into.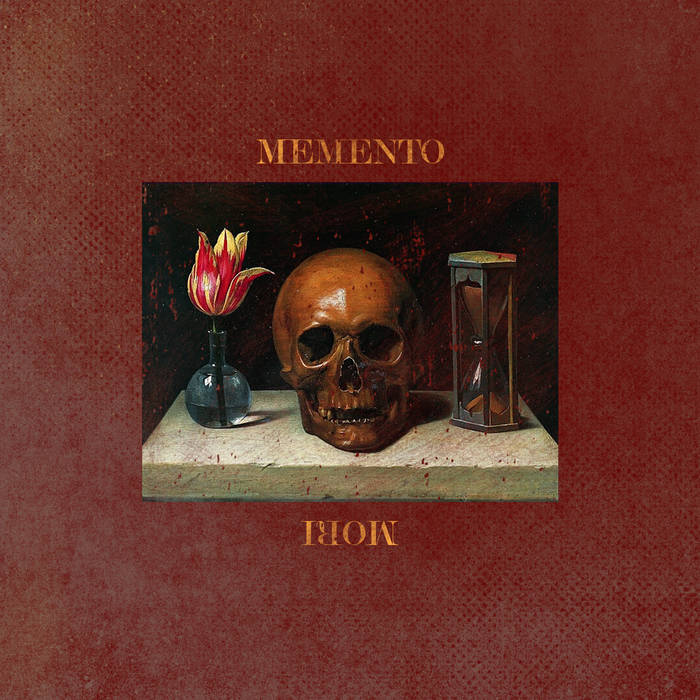 6. Altered Dead – "Mental Suicide," from Returned to Life (Death Metal – Memento More). When's the last time you feasted on a bowl of riffs? Eh? You hungry? You better be, because this sophomore effort by Canadian death metal band Altered Dead is going to give a nice a hearty belly ache. Stomping beats, great dynamics and one of the bets vocals-and-guitar-that-are-one-disugsting-whole type of things I've heard in quite some time. Music to be very angry to. FFO: Kever, Superstition, Vassafor.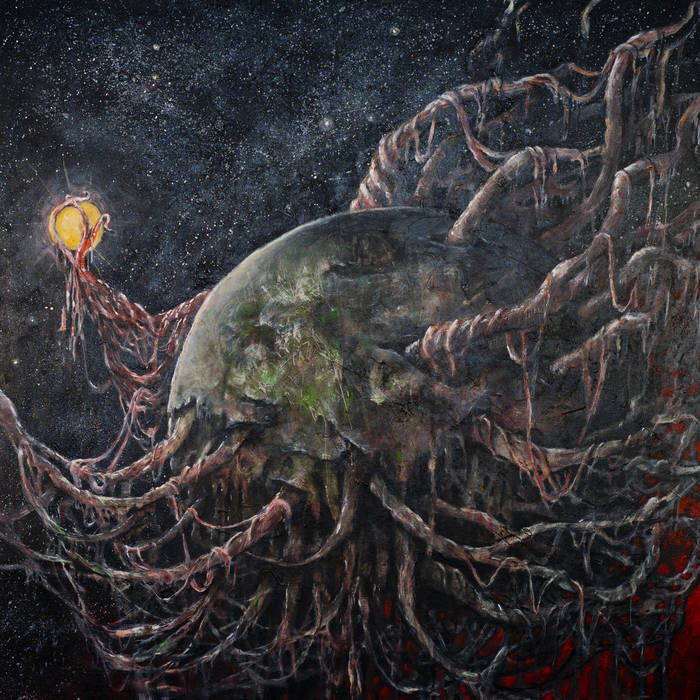 7. Ockultist – "Contempt," from Split from the Isolation (w/Betelzeus) (Doom/Sludge – Independent). Ah, the age-old question: Can I be heavy as fuck without my heaviness as fuck being the only thing I do?" A lot of times the question to that answer is "no." This time, however, it's a resounding "fan, ja!" with the first Ockultist track coming from their upcoming split with Betelzeus sounding like black hellish fire being thrust down your chimney and incinerating your soul. And as heavy as this shit is – and it's very heavy – it feels like one of those cakes that feel heavy but are light as a feather, due to (song-wise, not sure how it works with cakes) an ever-evolving insertion of added textures and little melodic moves that make what really is a huge riff being pounded into your being into a delightful-yet-terrifying slab of wonder. Fantastic. FFO: Primitive Man, Indian, Sourvein.
8. Portrayal of Guilt – "A Tempting Pain," from We Are Always Alone (Post-hardcore/Grindcore – Closed Casket Activities). I was fully ready to trash on this album just so I can be the holier-than-thou music critic I've always dreamt of being but never really had the personality for. But, more seriously I felt like the advance tracks were going for a level of latter-day-Deafhaven worship I wasn't really feeling. And yet LO AND BEHOLD I was proved wrong as well as a conceited dick (big surprise!) when the album turned out to be absolutely brilliant and, as is sometimes the case, the songs I didn't really like working very well within the (short) context of the entire album. Great, great, fantastic, good. FFO: Deafheaven, Orchid, Eyelet.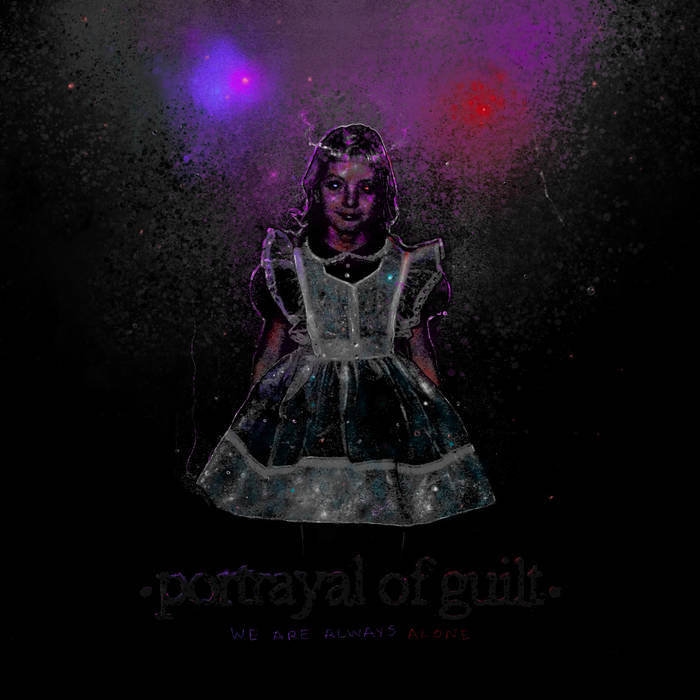 9. Sněť – "Kůň Kadaver," from Mokvání V Okovech (Death Metal – Blood Harvest Records). A couple of years ago (or something like that) I struck on the promo/demo tape form these Czech maniacs. Amid the storm of amazing death metal demos that blizzared their way into my brain that year (Undeath, Harsh Realm, and others) it still stood out for its fantastic songwriting and crushing riffs. So, I was VERY happy to hear they will be releasing their debut full length via the great Blood Harvest and even happier that that first single is as crushing and catchy as it is. This album is going to be something you wanna keep your eyes on. FFO: Undeath, Phobophilic, Phrenelith.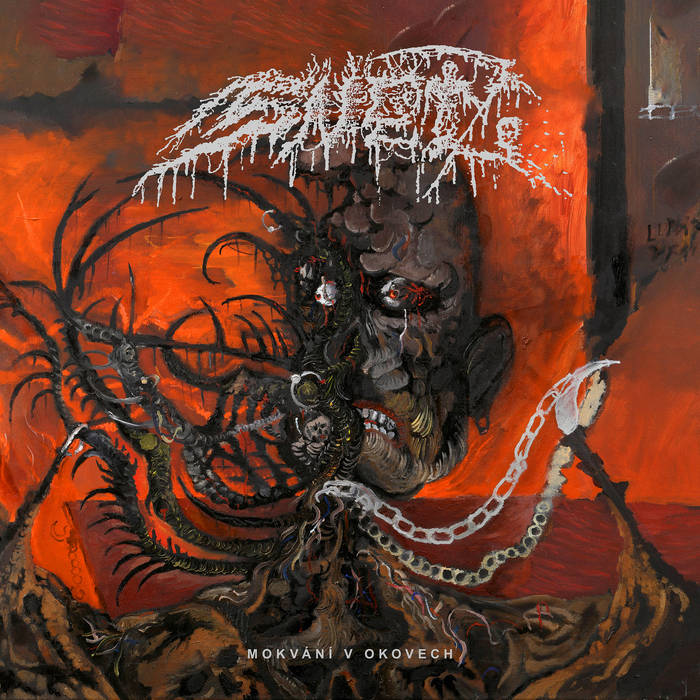 BONUS ROUND: Ekdikēsis – "Last Bastion of Light," from Canvas Of A New Dawn (Black Metal – Independent). Not enough room for more music, really, but fuck it. This little gem is a fucking, yes, gem, coming not only from the Icelandic wasteland of my eternal love but also of the kind of Icelandic witchery that makes me the happiest – ergo, the Wormlust kind. Whacky, esoteric, psychedelic black metal that makes my blood boil and my mind swoon. New project, seems to be a one-person one, with a new album and a debut as recently as a month ago. And I'm buying all of it. ALL OF IT. FFO: Oranssi Pazuzu, Wormlust, Skaphe.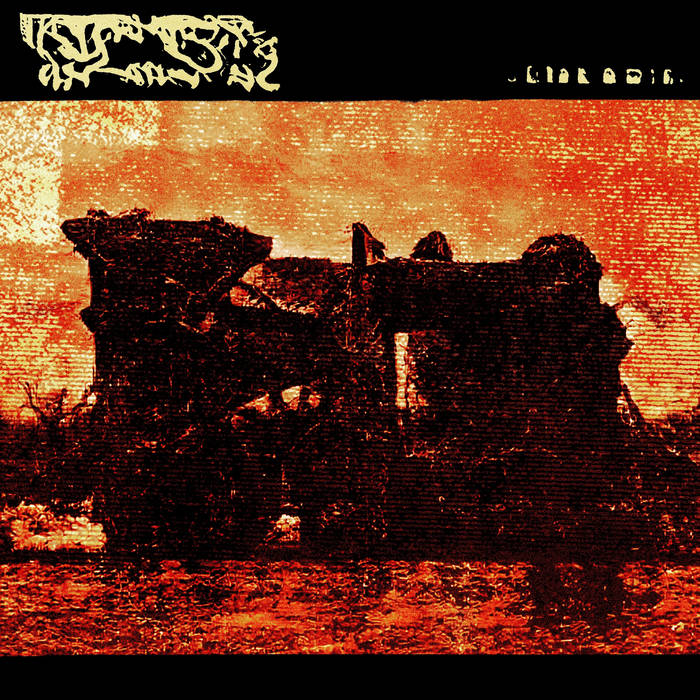 FIVE MORE THINGS YOU NEED TO KNOW:
ONE: The Lamp of Murmuur demos that were hitherto available on physical formats alone were released to their Bandcamp. Don't miss it, glorious. Also, new music from the Lamp of Murmurr/Dai Ichi split is upon us all via The Call of the Night.
TWO: Excerpt from new Fuoco Fatuo (Profound Lore) sounds absolutely ridiculous. Amazing. 
THREE: Emma Ruth Rundle and Chelsea Wolfe released a collaboration track and it's gorgeous. 
FOUR: I would like my old life back, please. Thanks. 
FIVE: Listen to the new The Ruins of Beverast. Listen to it until you die.
ONE LAST THING PROMISE: Shallow North Dakota, KEN Mode, and Kowloon Walled City released a new EP of unreleased and new material benefiting SND's Tony Jacome's fight against pancreatic cancer. Buy it, get good music, help good people.