NINE SONGS I LIKED THIS WEEK IN LIST FORM JAN 31 – FEB 6 – PLAGUE EDITION #45
HEYO! So, we published a new interview with death-doom legend Winter this week, part of our 90s interview series, and it makes me very happy. Happy because I finally got to release it after months of work and lockdown-related delays and happy because Stephen Flam is a wonderful, brilliant, and appreciative human being with a lot to say about his life and the scenes from which he emerged. That is a very rare combination. Also, be sure to check out the great album his newer project Goden released last year, a true continuation to Winter's Into Darkness and a great, great doom record. So, yeah, happy. Hooray cool people, boo shitty people. Other than that here's some music and while you're at it check out our multiple interview projects and other cool shit. And if you'd like to keep abreast of the latest, most pressing developments follow us wherever we may roam (Facebook, Instagram, Spotify, Twitter), to listen to our shitty podcast (YouTube, Spotify, Apple), and to check out our amazing compilation albums, and give me your damn money (please!) on Patreon. Bye.
1. Stimulant – "Dialect," from Sensory Deprivation (Grindcore – Abusive Noises Tapes). This grinding gem actually came out late last year via Nerve Altar and I kind of was meaning to write about it but then didn't. One of those things, I don't know. But the resurfacing of said grinding mayhem via the ANP tape release seemed like a great excuse to rectify that past transgression. Thomas Leyh and Ian Wiedrick of Water Torture return with a blinding display of angst, power, and just a general pissed-off-dness that's very becoming of my current mood. Fantastic. FFO: Cloud Rat, Cognizant, Discordance Axis.  
2. Profond Barathre – "Corpus" from Tinnitus (Post-Black/Metal – Hummus Records). I'd like to take a few belogings, wrap them up in a small bag, say a tearful goodbye to my loving family, depart, and then spend a week or so just to live inside this song. Coming 12 years after their previous album Swiss post-black band Profond Barathre is back for what seems like the last time to shed some fat-bass-laced tears all over our faces. Shimmering, melancholy, somewhat post-metal-y (may it's the bass tone, but I suspect it's more) and fantastic. Just beautiful. FFO: Russian Circles, ISIS, Wolves in the Throne Room.
3. Elegiac – "Sanguine Fire," from Father of Death (Black Metal – Independent). The newest by NY-based one-man project Elegaic might be the one I've liked the most from his impressive catalogue. Have always felt very close to liking it, but then something didn't connect. This, however, feels – to me – a lot more fleshed out and much more interesting. Raw without losing sight of melody, melodious without falling into a boring trap, with an added grain of Black Sabbath worship (intro to "Wind of the North," for instance). There's a lot to like here and I have a feeling this may be one of those to which I shall keep coming back throughout this shitty year. FFO: Lamp of Murmuur, Dumal, Yellow Eyes.
4. Mare Cogitum – "Antaresian," from Solar Paroxysm (Atmospheric Black Metal – I, Voidhanger Records). You know, I realize there's a pandemic and all that going on, but I've really felt like the last couple of months, crushing depression aside, were a little more productive for me. I've been writing regulalry, reading (mostly stuff I'm teaching, but still), enjoying time with the kids. And then it dawned on me: I have all this free time because I, Voidhanger, probably my favorite label, decided not to release five albums every other day, thus leaving me time to rest up. Well, the rest is, thankfully over, and I feel like my body and mind are now primed for the deluge of incredible music that's coming my way. And what better way to start things off than with news of a new Mare Cogitum album. It's really difficult, and I'm sure most of you reading this will know more about this than me, to create a beautiful atmosphere in music, it really is. But there's also something easy about it, since once you've established that setting you can just lean back on it and let your listeners drown in celestial beauty. It's far, far more difficult to create music that has atmosphere but in which resides a human soul, the sense there's someone in there, amid all those music storm clouds, that's feeling something. Very few bands/projects/artists achieve that almost impossible combination better than Mare Cogitum, this is just the most recent example. FFO: Spectral Lore, Vukari, Alcest.
5. Grand Celestial Nightmare – "Drink From The Chalice With Nightly Lust," from Forbidden Knowledge and Ancient Wisdom (Black Metal – Independent). What of the great things about 90s symphonic black metal was something that's kind of making a comeback these days via the lo-fi/raw black metal revival – that a thing is made, that the music is composed, literally, by someone. In the rawer side of things this manifests in emphasizing the means of producing, the shitty room, for instance. But that, in turn, creates a kind of mystical grandeur and Romantic glorification too – "What kind of being produces sounds such as these?" for instance, which really fits nicely with the ridiculous promo shots holding a candelabra in a 7/11 parking lot. But the symphonic angle, when done right, is different: it's coming at you with what seems like pomposity and sonic luxury, but really what it's doing is adding so many parts – keys, atmosphere, vocals, and to an extent the drums as well – that you have to be aware of the fact that it's made, that it's human. At its best, in other words, SBM is humanity done well. And this most recent release from Maurice de Jong's SBM project is humanity done very, very well. I'm going to be listening to this here for a long, long time, this year and beyond. Masterful. FFO: Emperor, Summoning, Stormkeep.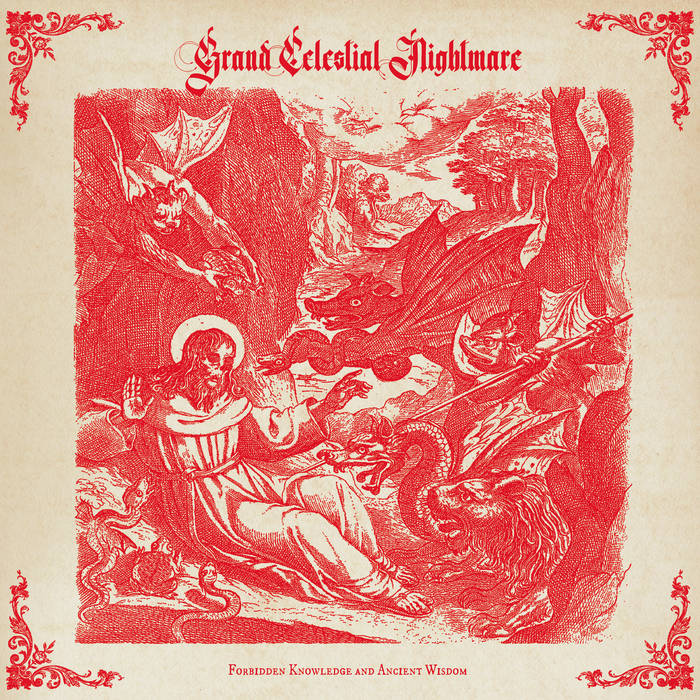 6. Moral Collapse – "Suspension Disbelief," from Moral Collapse (Death Metal – Subcontinental Records). So, one things that I have to get out of the way real quick: Hannes Grossman drums here, and it's great. OK, let's get to the main thing: This is one of the best metal music videos I have seen in a very long time, I'm talking decades here. Brilliant idea, wonderful execution, and let it serve as a lesson to all metal where it may be: stop with the fucking skulls already, we get it. Wow. OK, other than that this is a brilliant slab of dissonant death metal introduced to me by a Facebook friend with impeccable taste (Thanks!). There's another song up on the band's Bandcamp page if you're looking for some vocals too. Cool shit. FFO: Ulcerate, Death, Xoth.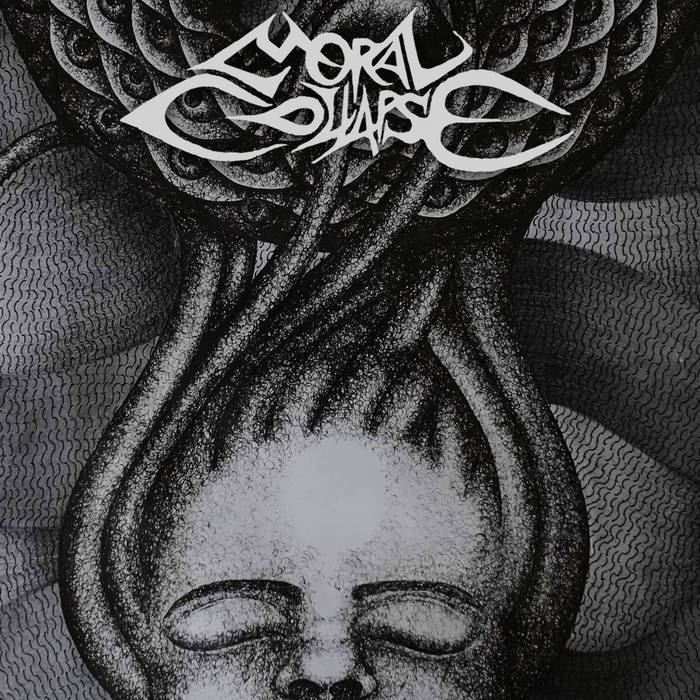 7. Yersin – "Insidious, Mechanised Barrymore," from Guilt (Mathcore – Red Truth Productions). I really hope this is a song about Drew Barrymore. I actually kind of like her, but yeah. Pissed-off music that has song titles along the lines of "Scrotal Sacrifice" is always going to be a goal in life for me and this one delivers beautifully. It combines the "I don't give a fuck about your underwear" attitude of classic Unsane and the squeaky-clean math/metalcore vibe that is diametrically opposed to Unsane and yet it works wonderfully together. Fantastic. FFO: Fawn Limbs, Resin Tomb, Leeched.
8. Cerebral Turbulency – "Harsh Future," from Impenetrable (Grindcore – Khaaranus Productions). Should I be posting about a song/album that's literally 20 years old in this smoking-hot post of volcano-hot music? Well, yes I should! Don't know how and why these Czech grinders came up on my radar this week, maybe they just recently uploaded their music to Bandcamp, but regardless this is pure grinding gold. Freaky, violent, executed with the animal ferocity of a bulldozer in heat and just fucking awesome. So, yeah. Great. FFO: Pig Destroyer, Brutal Truth, Nasum.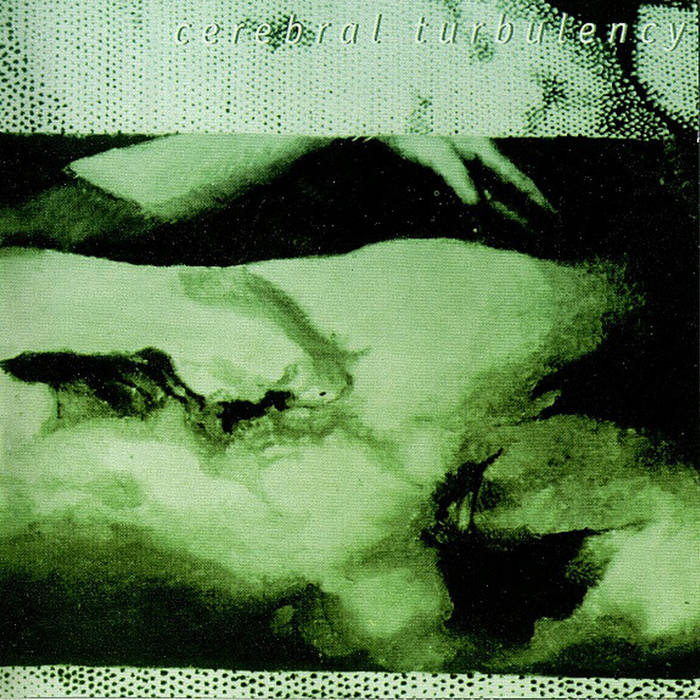 9. Putrescine – "Devourer of Gods," from The Fading Flame (Death Metal – Tridroid Records). These dudes released a great demo/EP in 2019, which I may or not have written about, don't remember, but it was, as I said, great. A few singles later we have arrived at their debut via the wonderful Tridroid Records (one of the best labels out there) and judging from the first single it looks like it'll be pretty good. Much "groovier" than the EP, I think, and the production is much tighter, but I think I want to listen to the whole thing. But if you're a fan of absolutely great death metal and equally horrible artwork (what the fuck is this) then get on it. FFO: Fleshrot, Ununrnment, VoidCeremony.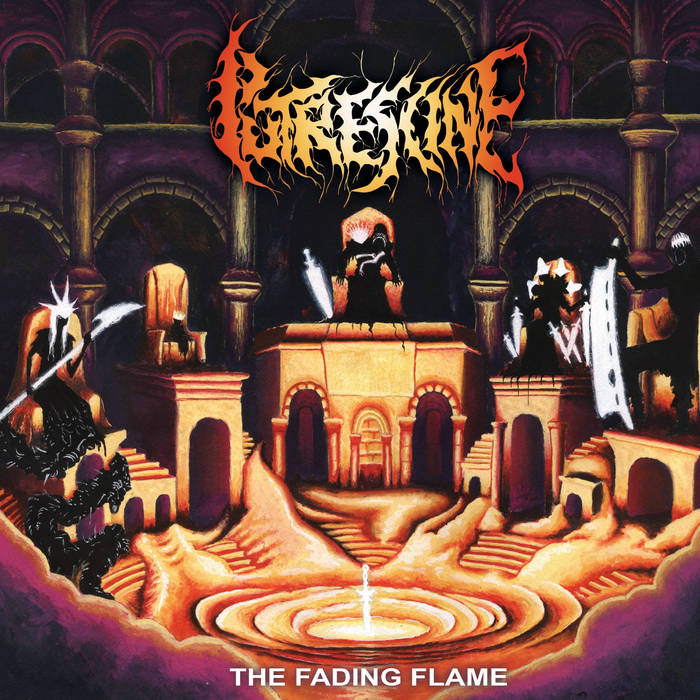 FIVE MORE THINGS YOU NEED TO KNOW
ONE: Feel like grooving to some good ole death metal: Feculent have you covered. Play, repeat, repeat. 
TWO: Grindmasters Fuck the Facts released an early, proto-Fuck the Facts demo, also on tape. Wild shit. 
THREE: I'd just like for you to know that this is a Japanese depressive black metal project with lyrics in Esperanto. Yup.
FOUR: My kids are now physically hitting each other. I don't know if I should be worried or happy. A bit of both. 
FIVE: If I were a cool person then I would have looked like this Ritual Warfare song sounds.
ONE LAST THING PROMISE: If you've been reading closely (who has, really?) then you may have noticed my love for doomy project Varanak. Now, in a wonderful turn of events, they are receiving a physical release via an equally fantastic label, Brucia. Get your CD's here. 
ONE LAST THING I SWEAR ON THE GRAVES OF THE ANCIENTS OR SOME SHIT: Soft Kill released a new EP this recent Bandcamp Friday that includes a cover version of a Charlie Megira song. He's kind of a local indie legend and pretty obscure so I thought I'd ask the band what led them to do one of his songs and here's the song and here's what SK vocalist/guitarist Tobias had to say:
"I really love Megira's catalog. It covers so much territory but is always definitively "him". I was talking about him a lot lately and getting blank stares and was surprised that he was kind of a mystery to a lot of my peers. I know "Tomorrow's Gone" is an obvious choice but it just has the most beautiful guitar lead Ive ever heard and the minimalist nature of the original had me imagining it though a wall of noise, a la The Jesus and Mary Chain."