NINE SONGS I LIKED THIS WEEK IN LIST FORM MAR 28 – APR 3 – PLAGUE EDITION #53
Hello. Nothing to say. Music below. Also: check out our multiple interview projects and other cool shit.. And if you'd like to keep abreast of the latest, most pressing developments follow us wherever we may roam (Facebook, Instagram, Spotify, Twitter), to listen to our shitty podcast (YouTube, Spotify, Apple), and to check out our amazing compilation albums, and give me your damn money (please!) on Patreon. Much love to all Patreon people. Other people are cool too.
1. Gog – "Thanaton III," from Gog (Doom/Sludge – Independent). The first single from the debut album from Boston doom outfit Gog sounds like a motherfucking slap to the the face. And if I am to wax more poetically it sounds like a more aggressive/extreme take on the Neurosis sound, mixed with some Boston locals Fórn, and mashed into a pure dose of incredible atmosphere, driving aggression, and impeccable performances/production. I have no idea who these dudes are but I am going to make damn sure I do from now on. FFO: Neurosis, Fórn, Monster Magnet.
2. Rimruna – "Winterreigen," from Dauþuz / Rimruna / Schattenvald / Nemesis Sopor (Black Metal – Sol / Deviant Records). Magnificently made depressive black metal, and god knows that's not a sentence I utter too many times. Not that there's anything wrong with making black metal and/or with being depressed, it just seems the genre is in a kind of uninteresting rut right now. But this beautiful track, off of a quite interesting split, with its dynamic variety, ringing melodies, and pulsating drive feels to me like it transcends the depressive box into some pretty aggressive, almost progressive atmospheric black metal. Great performances all around and a pretty epic track. FFO: Nyktalgia, Funeral Demon, Mare Cogitum.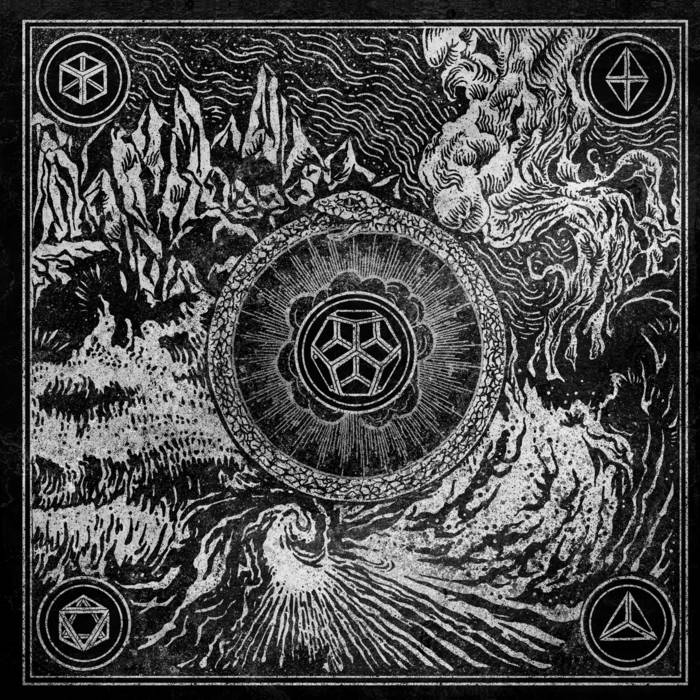 3. Intercourse – "Pagliacci Was Ahead Of His Time," form Rule 36 (Noise Rock – Independent). It's no secret that I firmly believe Intercourse is one of the best bands in the world today, and, if you catch me being super emotional after listening to one of their brilliant releases, I'd might go as far as saying best band. And this new album is just further proof of that being a fact. Going for a much more straightforward noise-rock sound this time around they still sounds like a drunken beast clobbering a small town, with Tarek's vocals smeared all over the smoking mess like a methed-out Jackson Pollock. FFO: Unsane, Big Black, Jesus Lizard.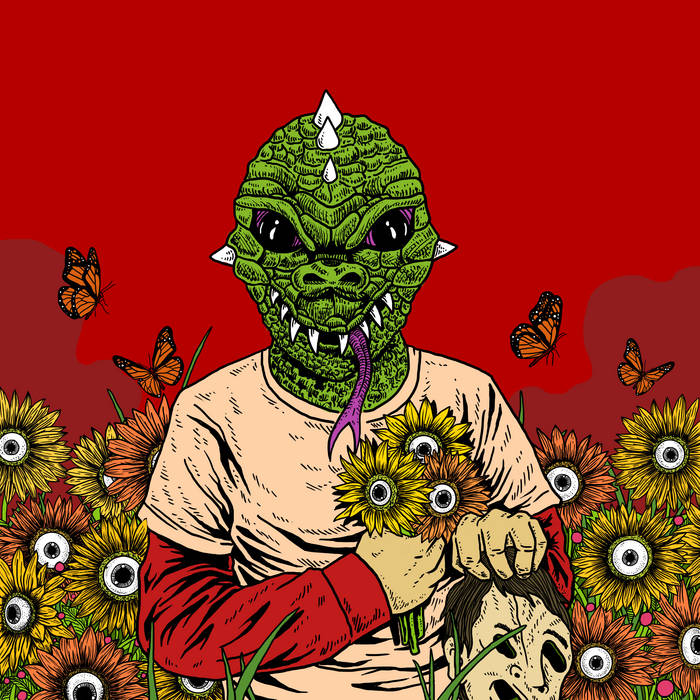 4. Nekrasov – "Treachery of the Yoke," from Lust of Consciousness (Black Metal – Prosthetic Records). Well, color me stupid, because I never head of or listened to this incredible one-man explosion of anguish and noise also known as the original project of the big-brained-big-riffing man responsible for the wonderful Rebel Wizard. For whatever reason this 2019 album popped up and I went ahead and clicked it since that cover is incredible and lo and behold the music is amazing too. Harsh, noise-ridden, lo-fi, and incredibly ambitious black metal that sounds just like that splatter of lava in the middle of that mustard-gas mist. This one will wake you up nice. FFO: Rebel Wizard, Lamp of Murmuur, Xasthur.
5. Myrdød – "Elder Frost Ritual II," from Frost Rituals I (Black Metal – Independent). One of the new black metal projects I'm most excited about, and of which I have already written of here on a few occasions. In fact I'm pretty sure I was supposed to stream this release on the site but I guess I dropped the ball on that one, as I have been dropping balls a lot in the past few weeks (life shit, I guess). Regardless of my ineptitude this is a solid clump of aggressive, almost punky black metal, mixed with fantastic atmosphere for good measure. Do not, as the kids say, sleep. FFO: Decoherence, Spire, Blut aus Nord.
6. Demiser- "Offering," from Through the Gates Eternal (Thrash/Speed – Boris Records). I found out about this fiery little slab of thrash worship thanks to the wonderful She Likes it Heavy podcast/radio show. Hyper aggressive speed-laced thrash with more than enough flash and flamboyance. For a decaying corpse as myself also very refreshing hearing some good ole Megadeth influences here and there (solo on "Deathstrike" includes a bona-fide Megadeth quote/lift). Fun, very fun, but don't get it twisted, succeeding in being this fun is a real skill. FFO: Megadeth, Helllripper, Wraith.
7. Svpremacist – "Spawn ("of the Infertile)," from Meaningless Death (Death/Black – Independent). Might as well continue the hellish-aggression-80s-worship vibe while we're at it with another debut full-length, this time from Tel Aviv beasts Svpremacist. After two electrifying demos the foundation has been laid for this fearsome foursome to unleash their full powers as well as the wide gamut of my metal-writing cliches and BOY is it worth the price of admission. Smart, uncompromising, slimy, gruesome and, again, electric. You can't fake energy, nor can you manufacture it and these dudes just have it. This track has to be one of my favorite by them. Must listen. FFO: Malokarpatan, Midnight, Hellripper.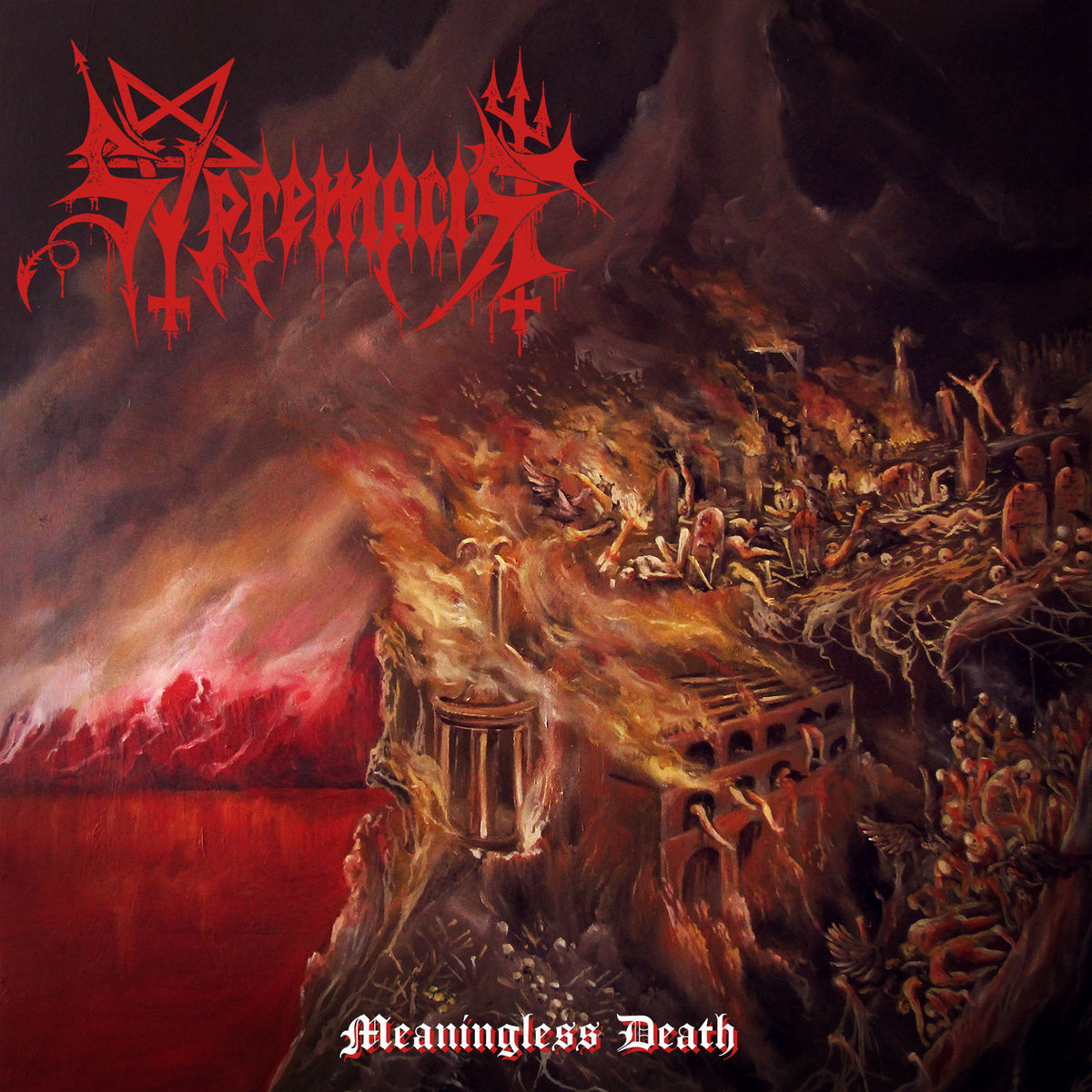 8. 夢遊病者 (Sleepwalker) – "Redemption / Retaliation," from Noč Na Krayu Sveta (Experimental Everything Metal – Sentient Ruin Laboratories). Is there even a point trying to describe whatever it is that happens in a 夢遊病者 song? Probably not, but if you have yet to take down their spiral descent into nothingness then I guess one stab at it would be to say that their sound is that of five of your favorite artists, working in five different rehearsal rooms, going at it at the same time and you get a direct feed from each. Oh, and for whatever cosmically divergent reason their music makes sense together, in that "does this actually make sense?" way of making sense. Heavy? Yes. Crushing? Yes? Disturbing in ways untold? Yes. All those, but also endlessly emotional, beautiful, shimmering, and human. So, that's it, another flawless piece of everything. FFO: Crytae, Mamaleek, Chris Isaac (you think I'm joking but that break around 06:40 has "Wicked Game" written all over it.
9. Karkait – "Bein Adam LeKever // בין אדם לקבר," from Yevul (Grindcore – Wolves and Vibrancy). I've already done my fair share of PRing for this release via this stream and hyperbole but what I can I say, there aren't many new bands today that I respect as much as I do Karkait, as evidenced by my fan-boying over them for the past couple of years as well as sundry other things (having them on our first MILIM KASHOT comp, for instance, much like the aforementioned Svpremacist). So, I don't give a fuck, just listen to Karkait. Not much to say. FFO: Kluvim, Wake, Cloud Rat.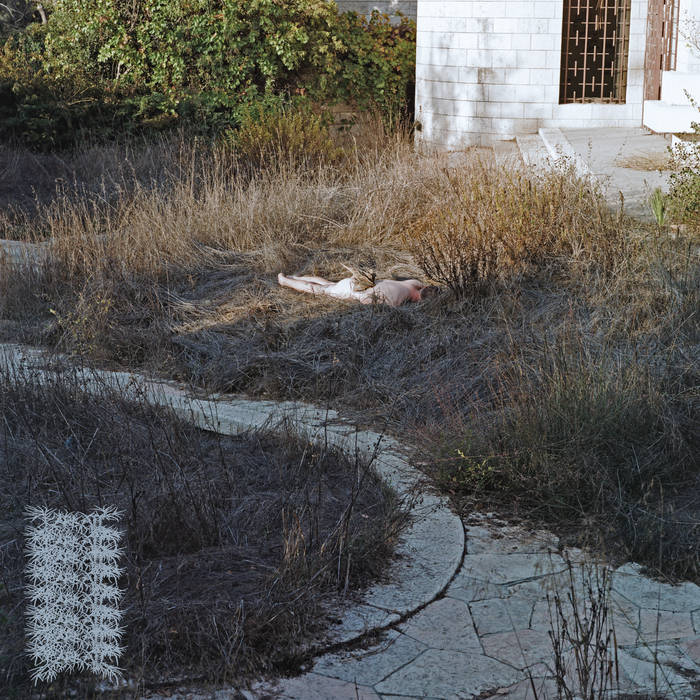 FIVE MORE THINGS YOU NEED TO KNOW
ONE: New Fynask album coming next month, heavy AOTY-candidate alert. Don't say you didn't know.
TWO: Bless the post-metal gods, Year of No Light are set to release a new album in July, the first since Tocsin in motherfucking 2013. It'll be worth the wait, I'm sure, just don't do that shirt again, alright?
THREE: Immortal Bird are back in the studio to record the follow up to their incredible Thrive on Neglect (see our 2019 best of list).
FOUR: Submitted the draft to my (academic) book this week and am supposed to start work on my novel soon too. These are all good things, and I'm grateful to be meeting my deadlines despite the chaos everywhere. But there seems to be something as difficult about getting things done as not being able to get them done. The idea that there are no more excuses, I guess, is one. But mainly the vacant void that's left once something is done. That shit's the scariest.
FIVE: Undeath finished recording their second LP. So that's nice.
ONE LAST THING PROMISE: As much as I wished Roadburn 2019 had taken place the stream-based Redux version looks pretty amazing, and a bunch of new names added this week.