NINE SONGS I LIKED THIS WEEK IN LIST FORM APR 4 – APR 10 – PLAGUE EDITION #54
Hey, hello, hi. A nice enough week, despite the fact I was sick for most of it (hopefully not dying). But other than my failing health there was also this great new interview with Kowloon Walled City's Scott Evans, as part of the Albums of the Decade series. A lot of very nice insight into making harsh, resonant music and also into what it takes to record that kind of music. Check it out. Other than that: check out our multiple interview projects and other cool shit.. And if you'd like to keep abreast of the latest, most pressing developments follow us wherever we may roam (Facebook, Instagram, Spotify, Twitter), to listen to our shitty podcast (YouTube, Spotify, Apple), and to check out our amazing compilation albums, and give me your damn money (please!) on Patreon. Much love to all Patreon people. Other people are cool too.
1. Albert Yeh – "Tsukuyomi," from Shelter (Experimental/Shoegze – Independent). From (some) of the good people behind one of the best albums last year and one of the best debuts in recent memory – Forlesen – emerges a new project, Albert Yeh. Not really sure what this thing is, only that it's beautiful, and that somehow combines that etherial "Oh my god I'm going to cry" vibe that informs all good shoegaze with the menace and darkness of ambient and noise. Two tracks out now, both great, but I think I like this one better, as short as it is. Can't wait to hear the reset. FFO: Spotlights, Mogwai, Ride.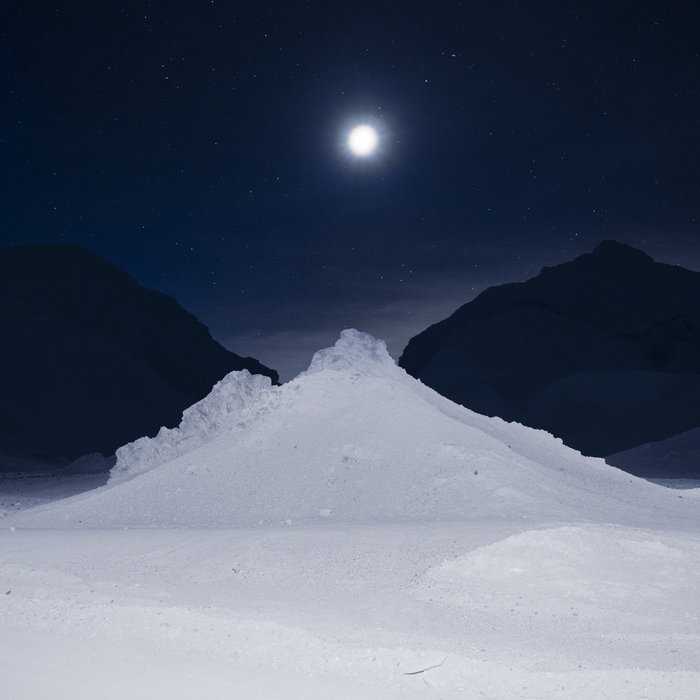 2. Olhava – "Frozen Bloom II," from Frozen Bloom (Ambient/Atmospheric Black Metal – Avantgrade Music). Continuing along the same etherial path with a project that matches up quite well with Albert Yeh's take on the "soaring over a snowy field" aesthetic, albeit from a more black-meatl-y angle. I haven't always been firmly on the Olhava train, but this release just hits all those silent, subdued, melancholy buttons when you're just out to gaze outside your window and ponder the future of the human race/your life. It may seem easy to make music as focused and as nuanced as this, but I assure you it is not, and the glacial movement of these songs is always accompanied with just enough variety to keep you knee-deep in metaphoric snow. FFO: Grima, Unreqvited, Skyforest. 
3. Deterioration – "Biledriver," from Split w/ Mongólico (Grindcore – Independent). Completely in line with those two entries above, Minnesota grindcore masters are back with even more nasty, horrific, brilliant music to open up any chkaras that my have failed to open by now. I'm written this before and I guess I shall again but perfect grindcore is like abbreviated modern classical music, and there aren't many bands doing that better than Deterioration these days. Pummeling, unforgiving, perfect. FFO: Internal Rot, Insect Warfare, Capitalist Casualties.
4. Justina Jaruseviciute – "Wolf Hour," from Silhouettes (Modern Classical – Piano and Coffee Records). Quietly I've been on something of a classical kick these past few months, especially since I discovered my love for mid-twentieth-century composers such as Bartok, Shostakovitch and, from a more modern perspective, Finnish master Kaija Saariaho. All of that made me kind of try and see what's going on with that "scene" now and I happily was able to discover this beautiful work by Berlin-based Lithuanian artist/composer Justina Jaruseviciute. Enough Romantic melancholy to hook you in and enough modern dissonance to destroy you. Hauntingly beautiful. FFO: Bartok, Saariaho, insert name of classical composer here, I don't know shit.
5. Déhà -"No More Dawn," from A Fleur de Peau – IV – No More Dawn (Black Metal – Independent). Listen, we can go over this every time Déhà puts out new music, and it is starting to get repetitive, but it must be stated and re-stated: The man can do no wrong. That simple fact can be applied to any one of his bazillion projects (most recently his involvement with the incredible new Wolvennest album), but the Fleur de Peau series has been a masterclass in emotional, effective, perfectly executed black metal/atmospheric black metal and this latest installment is no different. Is it easy for me to recommend a track that's over an hour long? No. Is it that good? It is. FFO: Déhà and good music.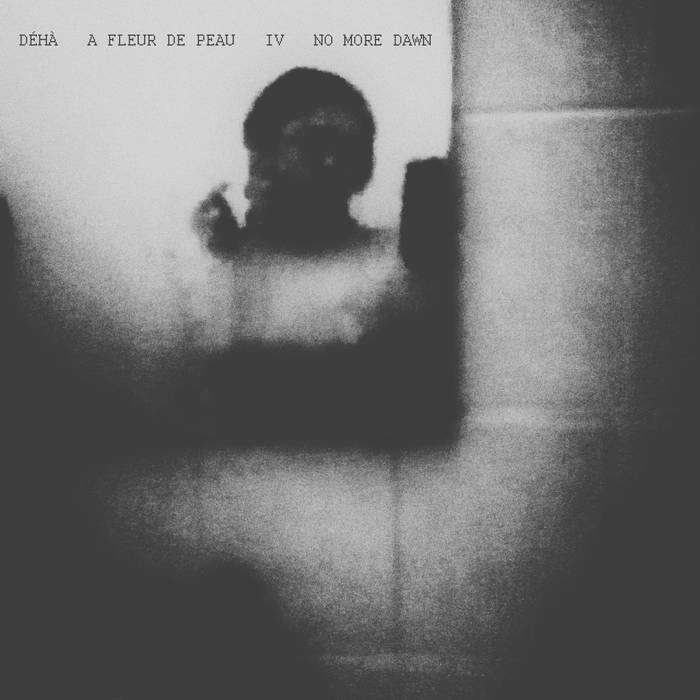 6. Lyccidfelth – "Patterns of Self Destruction," from Stare​/​Lyccidfelth Split (Black Metal – Unholy Rub Records). A fascinating split from two seemingly new projects out of (I think?) California. And this track right here has just the right amounts of unhinged, experimental, progressive (jazzy!) weirdness along with some straight-forward, aggressive black metal that I just love and can't get enough of. If this indeed is all very new I personally can't wait for Lyccidfelth's music to blossom further. FFO: Suffering Hour, Virus, Dødheimsgard.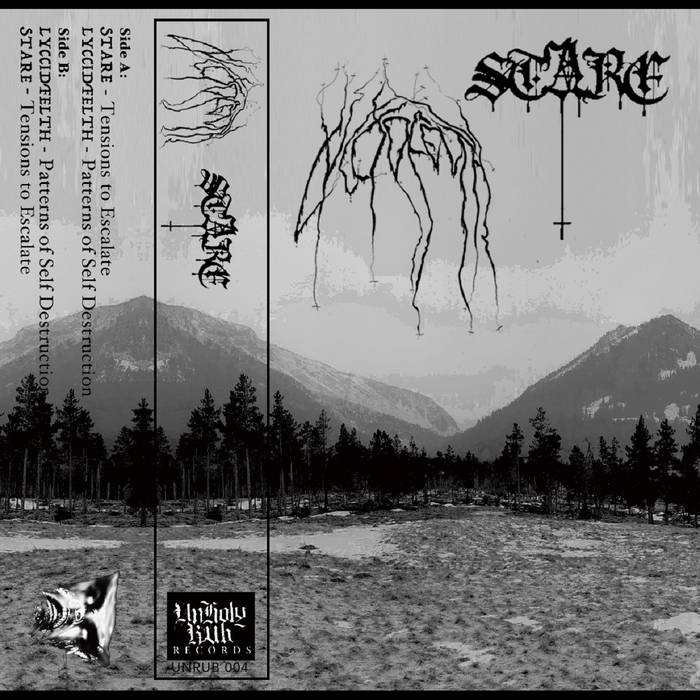 7. Rejoice – "Damnation No Longer Hurts," from Damnation No Longer Hurts (Hardcore/Post-Hardcore – Delayed Gratification Records). Is it really that fair to pick the one song from this newest EP from Columbus, Ohio's Rejoice considering it's as different as it is from the rest of the tracks? Yes it is. Driving, emo-like hardcore with some larger-than-life melodic swells and some really great vocals. And while the other tracks here are great too, the added dynamics here make this one really stand out. Cool shit. FFO: Shin Guard, Portrayal of Guilt, Frail Hands.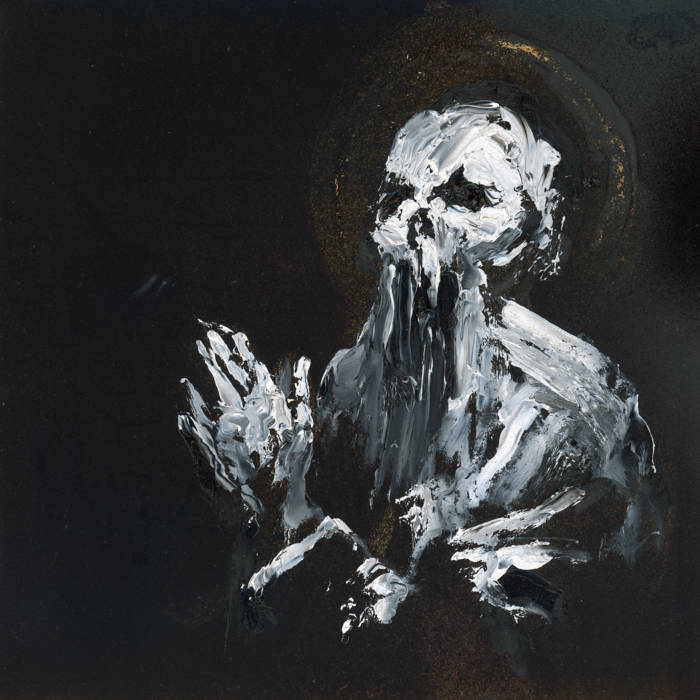 8. Distant Fear – "A Reminder of Death," from A Reminder of Death (Black Metal – Wrought Material). There are many ways to overwhelm within the general confines of black metal, and overwhelming is a big part of the deal – the feeling that you're experiencing something that's "too much." Distant fear, in this brilliant new EP, manages to overwhelm with pace. Not that break-neck kind, the kind that makes you feel like unsettling vibrations slowly causing a suspended bridge to collapse. Driving, eerie, unrelenthing, and just fucking awesome. And yet further proof that Wrought Material are a label to watch (I wrote about their releases here as well, for all interested). FFO: Leviathan, Lamp of Murmuur, Drastus.
9. Cloak of Altering – "I Have Missed the Light So Much," from Sheathed Swords Drip with Poisonous Honey (Experimental/Noise/Black Metal – Brucia Records). The great Brucia Records continue to solidify their position as masters of the noise/black hybrid with a special new upcoming release from the man with a thousand acid-melted faces, Maurice de Jong. After releasing his more recent death-doom project The Sombre late last year (we streamed one song off of that one along with a short interview with Mories) the Italian/English label is now releasing the latest from the eternally descending Duthman's experimental project, Cloak of Altering (I'd like to know what counts as an non-experimental release from him). Schizophrenic, spastic, evil, and just fucking genius. FFO: Craft, Mamaleek, Wreck and Reference.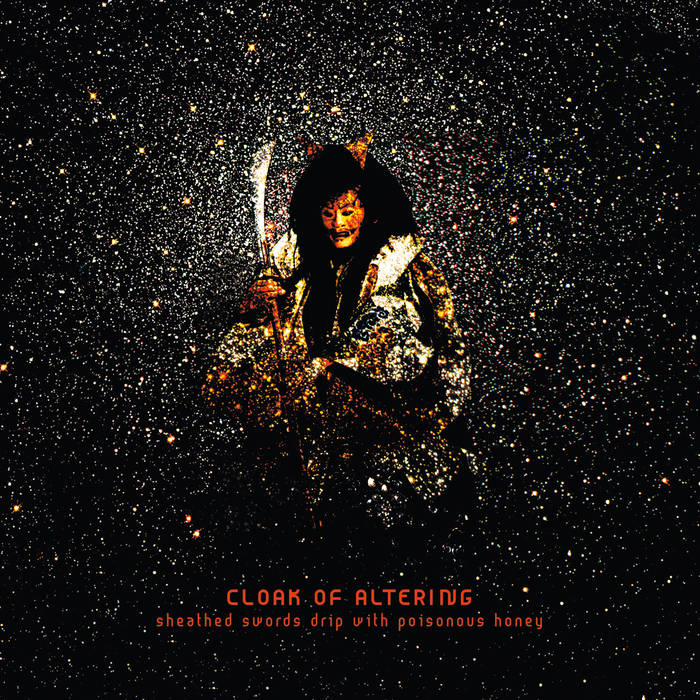 FIVE MORE THINGS YOU NEED TO KNOW
ONE: Hellish Form who released one of the best demos of last year and just in general one of my favorite doom releases last year are cooking up a debut album and you can hear the first single here.
TWO: David McClelland, the one-time guitarist for hardcore/mathcore greats Craw (who was nice enough to share some of his experiences with the band in this interview we did with him a while back) has released the debut for a new project by the name of Massive Pit. Experimental, janky, weird as all hell and pretty great. Check it out.
THREE: This week marked the 25th anniversary of the release of one of the greatest albums of all time, Neurosis' Through Silver in Blood. Here's a reminder of the interview I conducted with Steve Von Till about that album, as part of our Pillars of the 90s series.
FOUR: I'm fucking tired. 
FIVE: I'm fucking hungry.
ONE LAST THING PROMISE: Fall of Efrafa announced a tape box set this week. Which is nice, but it's already sold out.