NINE SONGS I LIKED THIS WEEK IN LIST FORM APR 25 – MAY 1 – PLAGUE EDITION #56
Hey hey hey. Another week of great music, one that was actually better than most. Nothing else to report, hope everyone reading this around the world is safe and sound as are you friends and your families. Before getting to the songs therein, just a gentle reminder to check out our multiple interview projects and other cool shit. And if you'd like to keep abreast of the latest, most pressing developments follow us wherever we may roam (Facebook, Instagram, Spotify, Twitter), to listen to our shitty podcast (YouTube, Spotify, Apple), and to check out our amazing compilation albums, and give me your damn money (please!) on Patreon. Started a short recommendation post that's exclusive to Patreon people, so check the page for that. Will be uploaded every Tuesday going forward. Cheers to all.
1. Arx Atrata – "Retribution from The Warrior Cycle," from The Warrior Cycle Arx Atrata & Bleakwinter Shrine (Atmospheric Black Metal – Independent). Slowly but surely U.K. act Arx Atrata have solidified their spot, for me, as one of  the best atmospheric black metal/post-black bands around. Immaculate atmosphere and feel every time, dynamic, well-written songs, and just a  joy to listen. This latest output, an excellent split with Bleakwinter Shirne, is just further proof. The entire split is fantastic, but this track is something else. FFO: Alcest, Fen, Lustre.
2. Lousy Riders – "Mountain Quell," from End of Night (Stoner – Independent). I somehow missed the fact that one of my favorite current stoner acts (and probably one of the only ones I actually like) Lousy Riders released a new album late last year. That was my band, and if it wasn't for the release of their video for this song I might have missed the whole thing altogether. I still hum tracks off of their excellent 2017 album, Orphans, and this new album, recorded live, is a fantastic addition. Incredible vocals by Snow Wauna (as per usual) and a fantastic overall groove and drive. FFO: Empress, Kyuss, Red Fang.
3. Intonate – "Sever," from Severed Within (Death Metal – Willowtip Records). Much like Cosmovore's excellent EP from last year this sophomore album from Quebecois band Intonate emits just the right amount of insane riffs and dissonant atmosphere to set my neurons on fire. Take Ulcerate's methodical pummeling and dissonance, take a bit of the scientific precision off, and add a dash of Artificial Brain and you'll have a pretty good idea of where you're at with this release, which has to be somewhere near the top of death metal albums so far this year. A mind fuck in the best possible way. FFO: Ulcerate, Pyrrhon, Artificial Brain.
4. Raat – "Yearning," from Sylvan (Atmospheric Black Metal – Independent). A new release from Indian black metal project Raat is always cause for celebration. Very few bands out there are as prolific, as consistent, and as consistently improving as Raat (who also participated in our 2020 compilation album, here). This newest EP is just that – consistently good and probably as good if not better than the already excellent back catalogue. Melancholy, introspective black metal of the highest order. FFO: Sadness, Violet Cold, Déhà.
5. Trauma Bond – "Daddy Do," from The Violence of Spring (Powerviolence/Grindcore – Independent). Is this my favorite grind release thus far this year? It most certainly is. The people in the bandcamp band photo look so nice and sweet that it's always hard to believe that they are the one's responsible for this amount of just sheer violence and break-neck horror, but, ah, I guess I'm going to have to suspend disbelief and succumb to the dark vortex of blasting riffs. Right? This track, by the way, is a cover of 2013 Kathy Heideman song. FFO: Pig Destroyer, Internal Rot, Obliteration.
6. Maggot Crown – "War is Peace," from Cryptic Immoral Secure (Death Metal – Vargheist Records). Look, if I'm honest I actually have no idea of what's going on here. Pretty sure there's a drummer doing his thing, and a guitarist doing everything in his power to counter whatever it is the drummer is doing, and a vocalist who's pretty much looking at that chaotic and mix and saying "Fuck it, I'm going to sing against the grain to" all resulting in what could only be considered as a bag of chaos. However, and it's a pretty sizable "whatever," that chaos is sweet, sweet music to my dead-inside soul, and one of the best "utter collapse" death metal I've heard this side of Mylingar. FFO: Being punched in the face.
7. Fyrnask – "Helreginn," from VII – Kenoma (Black/Doom – Ván Records). To paraphrase the immortal quote from U.K. footballer Gary Lineker: "Metal is a simple game, countless bands chase the ball for an entire year, and at the end Ván Records releases the AOTY sometime in the spring." Now, I'm not saying the latest and, to me, long-awaited new album by metal geniuses Fyrnask is a lock for AOTY, but it's pretty damn close. Their 2016 masterful Fórn was to me an absolute revelation, and still an album I feel like will at one point be recognized as one of the best black metal releases of the 2010s. And five long years later we get Kenoma, a worthy if not even superior successor to that great album. Spacious, suspenseful, fantastically recorded, and basically a must listen. FFO: Urfaust, The Ruins of Beverast, Wolvennest.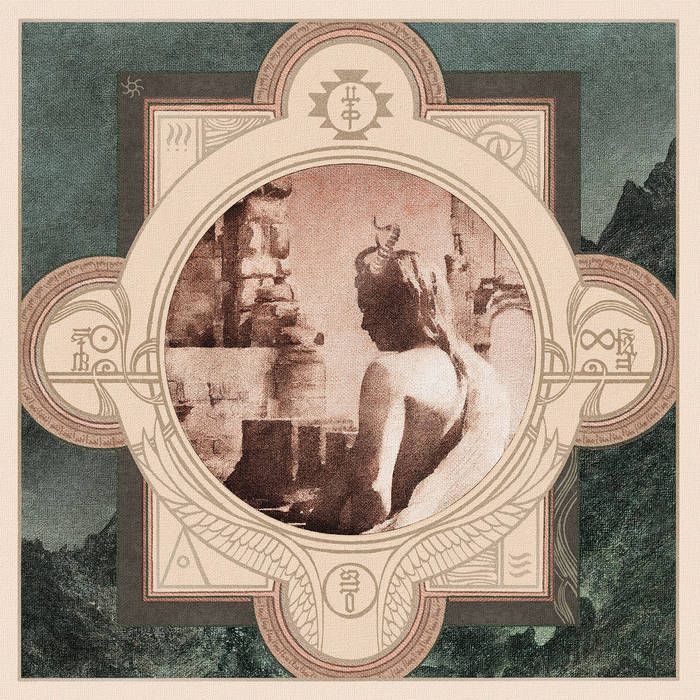 8. Febris Manea – "Through Pale Opulence Thy Reign is Doomed," from Through Pale Opulence Thy Reign is Doomed (Black Metal – Independent). One word kept flashing through my brain when I was listening to the surprise new release from American black metal project Febris Manea and that's "annihilatory." I'm not big on that idea of "succumbing to the darkness" or some shit like that, even though I realize that sense of surrender or power is why we're all here, basically. So I'm way of that idea, of annihilation of sublation or whatever. But this shit is here set forth by Febris Manea in order to annihilate, and annihilate it indeed does. FFO: Xasthur, Këkht Aräkh.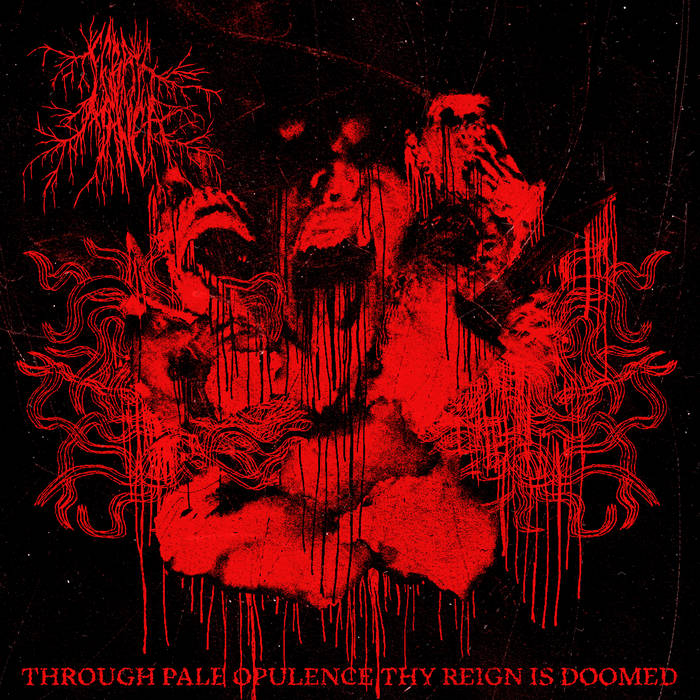 9. A Grim Saga – "Scorn," from Rats (Post-Rock/Black Metal – Independent). Well, put this one under "immense potential." I'm known to scour Bandcamp for stuff that excites me (that's pretty much the point of this column) and now and again I find something that feels still quite raw and yet shows amazing promise. That's how I feel about this debut EP/demo from California project A Grim Saga. So much is going here – from an almost Slint/Neurosis intro to a quasi atmospheric black metal chorus, to a sludge/death bridge, and a general feel that one would expect from early 90s/late 80s death-doom (Paradise Lost/Winter). Super interesting, this track specifically, and would be very excited to see what these guys come up with next. FFO: Winter, Monster Magnet, ISIS.
FIVE MORE THINGS YOU NEED TO KNOW
ONE: Pig Destroyer unleashed a new live album and it, ah, destroys.
TWO: Were you looking for odd, eerie stoner that sounds light a nightmare? Sleepers of R'lyeh has your back.
THREE: Crippled Black Phoenix have a new EP coming, and one song is already streaming.
FOUR: Really not sure what's worse – having not time at all to do everything you'd like to do or having enough time and feeling like you're not getting anything done. Sometimes I just want to sleep for two weeks.
FIVE: Oh yeah, Darkthrone are coming with a new album in June. Very pretty artwork.
ONE LAST THING PROMISE: Since I've gotten more into classical music of late, after years of trying and not really getting it, I've started a Spotify playlist of the things I've found interesting so far. Might be of service to all you metalheads trying to get into that vast and confusing world. This will be updated periodically and I would love to get more suggestions.