NINE SONGS I LIKED THIS WEEK(s) IN LIST FORM APR 11 – APR 24 – PLAGUE EDITION #55
So, I'm going to assume no one noticed but I took last week off since I just couldn't make it happen and, I think, felt like I deserved the break after doing about 50 of these straight (give or take) rain or shine, epidemic or not. So, yeah, sorry about that, not sorry about that. And since I did take that week off that means I had double the music to deal with, which resulted in the one-time expansion of the nine-song format to a whopping ten (!) songs. Unreal. In other news I published a pretty big interview for me a while back – a new conversation with The Dillinger Escape Plan's Ben Weinman about Calculating Infinity, as part of the Pillars of the 90s series. I thought it turned out great, but who I am, right!? We also are streaming an exclusive new track from the fantastic Mories-led demented black metal project Cloak of Altering, who are releasing a new album via Brucia Records in June. It's an amazing piece of music, so don't miss out.
Other than that, I hope everyone is keeping safe and healthy. Before we get to the music, as always, I shall cordially invite you to check out our multiple interview projects and other cool shit. And if you'd like to keep abreast of the latest, most pressing developments follow us wherever we may roam (Facebook, Instagram, Spotify, Twitter), to listen to our shitty podcast (YouTube, Spotify, Apple), and to check out our amazing compilation albums, and give me your damn money (please!) on Patreon. Much love to all Patreon people. 
1. Portal – "Eye," from Avow (Death Metal – Profound Lore Records). It's funny, because just the other day I was doing the "Best Death Metal since 2000" thing on my Twitter and of course I had to include Portal (my favorite is Swarth, but they're all brilliant) since I really couldn't think of many bands that were as good, as influential or important, and as personally inspiring to me in that time, whether or not you agree with the premise that they play death metal or not. And then this track and the news of a new album descends like a firey cloak form heaven and here we all are. An incredible track, another testament to the fact that only Portal can even try to pull this shit off and, in my mind, their best production yet, combining the mysterious darkness of Swarth with a crystal-clear sensibility. Just masterful all around. FFO: Hissing, Deathspell Omega, Abyssal.
2. Kwade Droes – "Verkeerde Preek," from Met onoprechte deelneming (Black Metal –  Ván Records). Loved Kwade Droes' latest record, Onder De Toren, so I knew the weird, serpentine headspace I was going to march into and boy oh boy is it weird and serpentine and I can't get enough of it. Like a mashup of so many of my favorite elements of sideways, left-field black metal, sprinkled with a heavy dose of added insanity and musicality. Just a wonderful release, one of the best this year so far. FFO: Urfaust, Virus, Suffering Hour.
3. Stygian Ruin – "Beneath the Bloodtree Stump," from The Blackened Temple (Black Metal/Dungeon Synth – Independent). Arrived at this little gem thanks to the tireless recommendation machine that is Aesop Dekker, and it's just great. Not really dungeon synth, not really atmospheric black metal, not really krautrock but somehow all of those things at the same time. Super original sound, very synth-driven but still has that dark and expansive and piercing atmosphere you want from your black metal. Almost feels like a synthed-up version of Lamp of Murmuur if that makes sense. Whatever, it rules. FFO: Lamp of Murmuur, Midnight Odyssey, Old Nick.
4. BodyBox – "Leech," from Through the Bongfire (Death/Grindcore – Independent). I mean, honestly I'm not sure a dumber album title exists (kidding, it probably does) but bong-related wordplay aside this is just great, chugging death metal that's kind of flirting with metallic hardcore and grindcore. Powerful, aggressive, kind of gross, super bright snare and just a cool overall vibe. Seeing that this is their debut EP/demo I would be interested to see where this goes next. Probably atonal classical music. FFO: Defeated Sanity, Ulcerot, Snet.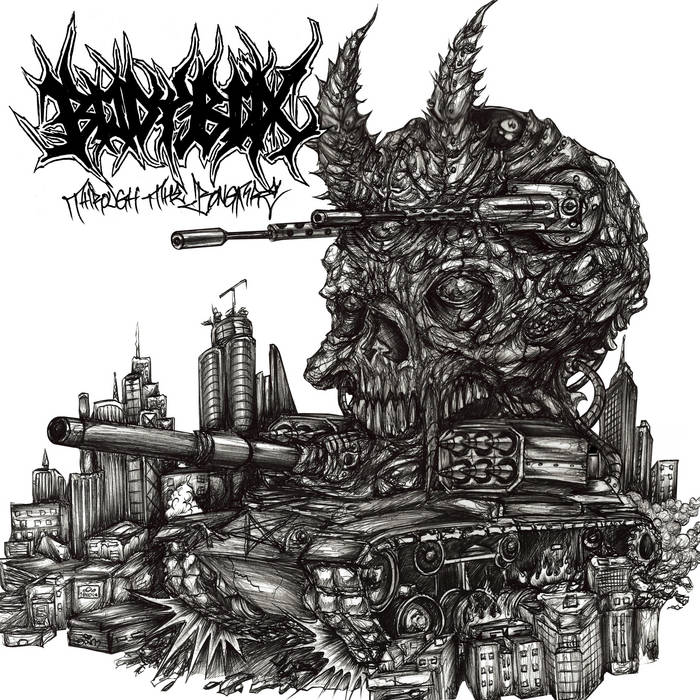 5. Siderean – "Lost on Void's Horizon," from Lost on Void's Horizon (Prog Death Metal – Edged Circle Productions). Once upon a time a wonderful Slovenian cosmic-death/thrash band by the name of Teleport existed and issued some very tasteful shorter releases, the latest of which was 2018's wonderful The Expansion. They then changed their name to Siderean, released one fantastic demo last year (of which I wrote here) and are now primed to take over that quirky space of the universe occupied by bands on the Oranssi Pazuzu-Vektor-Horrendous spectrum. Is that a real spectrum? I'm not sure, I just know that a band residing in said made-up spectrum is going to tug quite a few of my heartstrings. And this track off of their upcoming debut full-length (both as Teleport and Siderean) has my heart strings in a kind of psychedelic-Chuck-Schuldiner frenzy. Expansive, ambitious, catchy and just gorgeous. FFO: Vektor, Horrendous, Morbus Chron.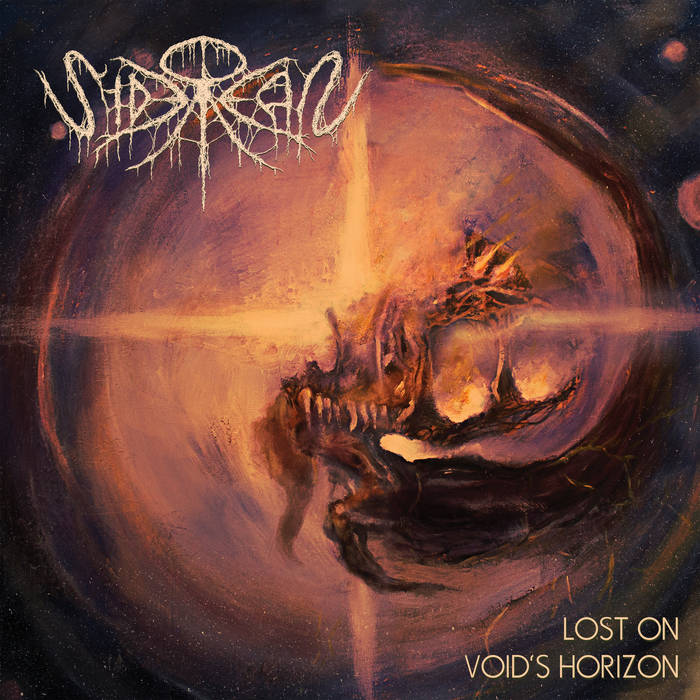 6. Funeral Demon – "The Nameless – I End," from Cursed Cycle of Ghastly Futility (Depressive Black Metal – Independent). A one-man SDBM project out of the unlikely suburban town of Holon in Israel, Funeral Demon has been an object of fascination of mine ever since stumbling into his immense cache of recordings a short while back. That discovery led to his inclusion in our most recent compilation, MILIM KASHOT VOL. 2 and, more importantly, has kept this shadowy, bizarre figure on my radar. Now he seems to be back with a new full-length and I have to say that the fascination is still there. Not in love with everything on this album, but when done right, as I feel this track is, it's one of those rare instances where the most bedroom of recordings ekes out what feels like authentic human desperation and some pretty inspired music. If the depressive, raw angle is something you might be into you might want to check this out. FFO: Xasthur, Nyktalgia, I Shalt Become.
7. Cult Of Occult – "nuiRe," from Ruin (Sludge/Black Metal – Breathe Plastic Records). Had Dragged into Sunlight and The Body made passionate love, and by passionate love I of course mean, dressed up in medieval armor, clashed with each other and looped their intimate warfare continuously using weird noise pedals and beefy sludge riffs, then I guess the product of such blaspamhous coitous would be something like this two-track Cult of Occult release. An unsettling atmosphere, the uncanny talent of making droning noise feel like music, and a sonic aggressiveness that feels at times like an actual quote from Master, I Perish-era The Body. Fucked up and beautiful. I need this on loop at someone's Bar Mitzvah as the candy is raining down on the boy, just to give that hellish touch to the event. Get to it. Now. FFO: The Body, Dragged into Sunlight, Sunn O)))
8. Spectral Lore – "Ετερόφωτος," from Ετερόφωτος (Black Metal – I, Voidhanger Records). Everything Spectral Lore does, and, if I'm going wider, everything Ayloss does is pretty perfect, so there's little surprise that this is a great track and another fantastic album. But I'm especially fond of those times where the talented Greek multi-instrumentalist goes for those quarter-toned Mediterranean/Middle Easten melodies. I die for that shit, which is a) why, when given the choice, I opted to include a track from Gnosis in the aforementioned MILIM KASHOT VOL. 2 compilation and b) why I am obsessed with this track. The rest of the album is stunning, make no mistake, and, to me, a more-aggressive-than-usual outing for Ayloss, but those melodies man, I'm a sucker, what can I say. Shimmering beauty. FFO: Obsequiae, Lustre, Mare Cogitunm.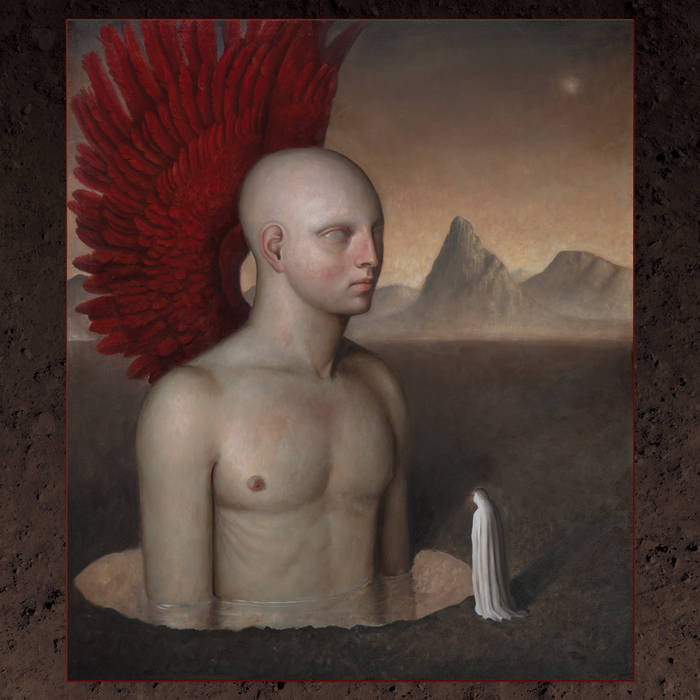 9. Xasthur – "Victims of the Times from Victims of the Times (Folk – Prophecy Productions). I must admit, I haven't been the most avid follower of folk Xasthur but this beautiful track, raining down melodious lines and tiny dissonances like a snowstorm of feeling, makes me seriously regret that fact. Feels a lot like one of those 90s folk/grunge bands like Days of a New, only in a non-sucky and actually accomplished way. No offense, Days of a New, I know you're reading this. FFO: Alice in Chains, Neil Young, Deathspell Omega (I know, I'm hilarious).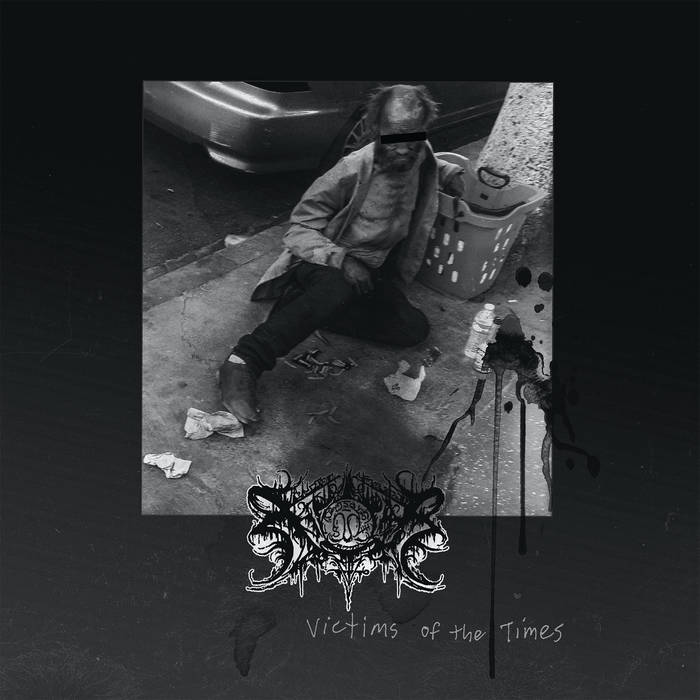 BONUS: Ringare – "Witness to Winter's Lament," from Thrall of Winter's Majesty (Atmospheric Black Metal – Amor Fati Productions). Alex Poole, AKA Esoterica, has to be one of the most talented people on the face of the planet, he just has to be. Not unlike other unlta-productive and consistent geniuses such as Maurice de Jong, Déhà, Markov Soroka, or Caio Lemos (Kaatayra, Brii), it seems that he's just made of music. Ringare, along with, to an extent, Gardsghastr, serves as a the home for Poole's more melodious side, which, speaking as a person who feels like Dusk and Her Embrace is one of the greatest albums of all time, is something I can never get enough of when it's done well. And here, again, it's done perfectly, much like another recent example by someone else on this illustrious list – Mories' latest outing via his symphonic vehicle, Gland Celestial Nightmare. Put this album in my water pipes and let me bathe in its glory. FFO: Stormkeep, Grand Celestial Nightmare, early Dimmu Borgir.
FIVE SIX MORE THINGS YOU NEED TO KNOW
ONE: Roadburn Redux was an absolute revelation, and a feat of careful curating, amazing performances and what must have been a significant technical effort. Bravo all around, some of those performances will stay with me for a very long time. 
TWO: Apropos the above statement, that new Kayo Dot single smacks of a Hubardo-like record, only somehow more sophisticated and nuanced. I need that to be released. NOW.
THREE: Apropos both above statements, Roadburn stars Neptunian Maximalism and Wolvennest have both released live albums (kinda, the NNMM is new material). So check those out (NNMM + WLVNST). Perhaps more about that in the future.
FOUR: I've experienced another one of those pesky setbacks in the past few weeks, which then led, inevitably, to a sense of lack of direction and low self-esteem. I had a good run there, with this blog and my work, of feeling like I both loved what I do and that it somehow mattered. And once that "somehow matters" thing takes it hit, then everything goes sideways. I hate that feeling of plowing through and not knowing if you'll ever see land. But then I got a little boost from a person I respect very much, two people, actually, and it we a very long way. It's tough to think that people will try to lift you up or support you only when you're down, but I feel very fortunate to have even that. It's no small thing.
FIVE: Ufomammut are coming back!? What!?
SIX: Not usually fan of the beat-down, hardcore stuff but this new single from Israeli hardcore band Eternal Struggle is actually kind of cool.
ONE LAST THING PROMISE: Low have released a visual companion to their stone-cold classic Things We Lost in the Fire, to mark its 20th anniversary. See it here.