NINE SONGS I LIKED THIS WEEK IN LIST FORM APR MAY 2 – MAY 8 – PLAGUE EDITION #57
So, surprise! Since today is the last Bandcamp Friday (that we know of, right now) I thought it might be a good idea to move up the recommendation post from its immovable Saturday perch so as to enable all ya'll to spend your money on hateful, loving music. Be sure to check out the interview/coming-out party we did this week with British powerviolence/grindcore duo Trauma Bond. Some nice talking about cool musical inspirations (and a great musical taste) but mainly an opportunity to get your head caving in from all the riffs. Trust me.
Other than that check out our multiple interview projects and other cool shit. And if you'd like to keep abreast of the latest, most pressing developments follow us wherever we may roam (Twitter, Facebook, Instagram, Spotify), and listen to our shitty podcast (YouTube, Spotify, Apple), and to check out our amazing compilation albums. On to the music.
1. The Suns Journey Through The Night – "Saturns Moon Devouring its Children," from Demo II (Black Metal – Independent). What a ride. TSJTTN has easily become, for me, one of the best, most consistent and interesting black metal acts of the raw persuasion, at least ever since I caught wind of their wonderful ways via their debut Eternal Black Transmissions. And as with all great acts what they have goes beyond simple atmosphere or an insistence on the lo-fi aesthetic, it's actual, meaningful songwriting done tastefully and beautifully. This latest demo isn't a demo by any stretch, it's a fully formed album, and it just might be their best yet. One of the best this year, no doubt at all. FFO: Revenant Marquis, Lamp of Murmuur, Somme.
2. Mist of Twilight – "Shade of Paradise," from .​.​.​A Hollow Gaze (Melodic Death Metal – Independent). So, no, I'm usually one for melodeath. Not because I'm entirely against it, but mostly because it comprised a significant part of my musical upbringing and me feeling that none of the modern stuff really stands up to those classics. However, this debut from California's Mist of Twilight is the kind of melodeath I can get with, precisely because it retains a lot of the grit that some of those timeless 90s albums had. Especially of note is the vocal delivery here, which is really much more modern-feeling and aggressive and provides a great counterbalance to the music. Very, very well done. FFO: Dark Tranquility, In Flames, The Black Dahlia Murder.
3. Mortuary Spawn – "Crepuscular Imperilment," from Spawned from the Mortuary (Death Metal – Independent). Sometimes you just want your head bashed in with something, and preferably not with a blunt object since that would hurt. The way the riffs descent in this track, and the way that descent counteracts with the incredible, inhuman drumming, and the way all those are coated by a chocolatey layer of bass and grated vocals make me want to dance while eating cake while being fed to flesh-eating worms. This is just so punchy and catchy it's almost incomprehensible. FFO: Incantation, Tomb Mold, Cerebral Rot.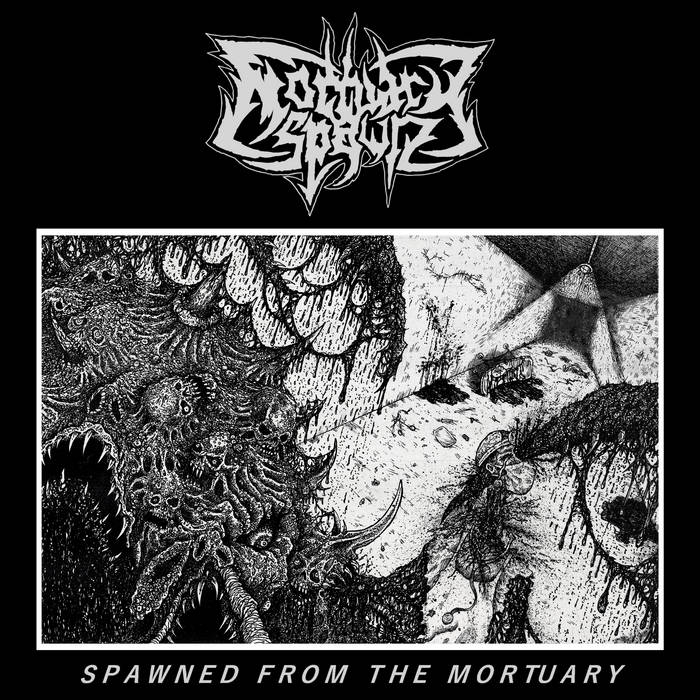 4. Universally Estranged, "The Visitor," from Reared Up In Spectral Predation (Death Metal – Blood Harvest Records). I guess this is becoming somewhat of a death-metal post, but fuck it – it's been that kind of week. Fantastic "cosmic," progressive death metal from the debut full-length of Texans Universally Estranged that came out last year and is now getting a physical release via Blood Harvest. Super heavy and very airy and "breathing" at the same time, mostly as a result of the contrast between the agile and at times down-right sci-fi music and that shimmering, dark blanket of a vocalist. Really great, and very, very refreshing. Think John Carpenter Blood Incantation. FFO: Blood Incantation, Haunter, Tomb Mold.
5. Ungfell – "Tyfels Antlitz (Wie e Huerä zwei Chind empfanget)," from Es grauet (Black Metal – Eisenwald). Like a few other musical collectives out there (Prava Kollektive and Haeresis Noviomagi come to mind) Helvetic Underground Committee has been steadily releasing some of the best, most interesting and exciting black metal on earth. Ungfell has always been on the harsher end of their spectrum, with a raw, aggressive, lo-fi sound. And yet what has made Ungfell special, and what makes this newest release as magnificent as it is, is their ability to be as harsh and uncompromising as they are and retain a general sense of humanity, melancholy and dare I say melody. Just a masterclass is brutal beauty. Fantastic. FFO: Lamp of Murmuur, Mystras, Obsequiae.
6. Bossk – "Menhir (feat. Johannes Persson)," from Migration (Post-Metal – Deathwish Records). It's been five long years since the masterful Audio Noir and it's been what feels like 9,000 teaser social media posts ahead of, finally, getting to listen to some new Bossk. To tell the truth, I did not see a Johannes Persson (Cult of Luna) collab coming, and had to wait a while to see what I felt about it too. Mostly because his vocal delivery is so distinct that it turns any song into a Cult of Luna song (not a bad thing, obviously, in itself, but still). And yet Bossk and Persson find a tasteful balance between his fantastic melodrama and their delicate, lace-like post-rock sensibilities, resulting in a somewhat schizophrenic yet nonetheless cohesive and very rewarding track. FFO: Cult of Luna, Pelican, Russian Circles.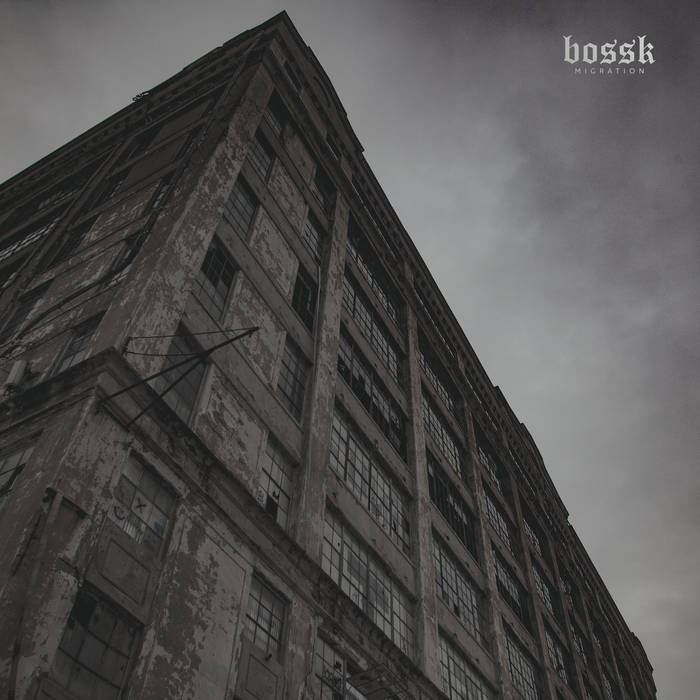 7. Zeresh – "The Vague," from No Longer Mourn for Me w/ Alberion (Dark Folk – Toten Schwan Records). The shimmering Zeresh has been a consistent and magical presence in my life ever since Tamar Singer's debut release under her folky pseudonym, Sigh for Sigh. Reverberating music of the heart that feels like the ghost of an echo in an abandoned gothic home. This split with Italian band Alberion includes material that was recorded some time ago, but I think for me that's part of the magic, that it retains that raw, almost abstract nature of the songs of Sigh for Sigh, like a ghost of Zeresh past, if you will. Another fantastic release from a distinct, beautiful voice. FFO: Of Wand & the Moon, Rome, Darkwood.
8. Rudimentary Peni – "Anthem For Doomed Youth," from Great War (Punk – Sealed Records). Punk legends Rudimentary Peni reemerge from wherever it is that they emerge with this collection of (older?) WWI-themed songs. If you've been reading this blog long enough (given you read what I actually write here, I guess) you wold know that I have more than a passing interest in war writing and WWI writing (if you're into reading one aspect of that here's one article of mine on the topic at hand) and so I'm in even before hearing a note. And then there are, of course, the motherfucking notes, aye? So much has been done and written in the past few years about the Great War in metal, especially black metal, and yet this seems more poignant and appropriate than most of those. Urgent, furious, and always, sadly, relevant. FFO: Conflict, Crass, Subhumans.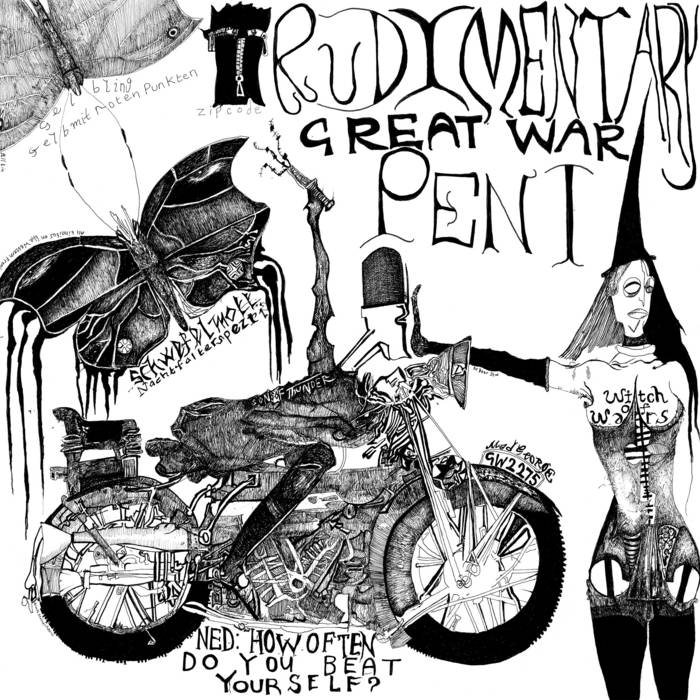 9. Salqiu – "Part IV – Lazarus, from Lazarus Denied (Industrial Black Metal – Independent). What would it sound like had Chemlab (hugely underrated industrial band from the 90s) had been a bleak, nihilistic black metal project? Well, a few things would have happened, I think, but one of the toxic aftereffects of that strange union would be something like Salqiu. On the one had there's this cold, unforgiving atmosphere provided by those distant programmed drums, and the Skinny-Puppy-gone-black-metal vocal delivery. On the other hand, however, there's so much damn humanity in all of this, especially in those melodic touches that really bring to mind East Side Militia-era Chemlab, brutal and beautiful. FFO: Someone drilling through you skull with emotion.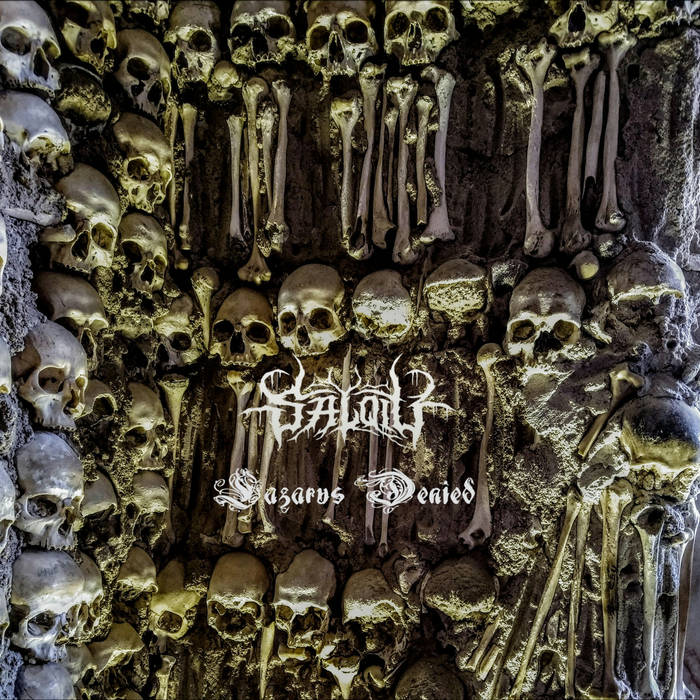 FIVE MORE THINGS YOU NEED TO KNOW
ONE: Amenra announced a new album, first track is out here.
TWO: Lantlôs released their first new music in forever and it's so dreamy I became a dream while listening to it.
THREE: Odraza, probably in my top 3 of modern black metal acts, announced a new EP. Very exciting, I just wish they answered my emails!
FOUR: I love Patrick Walker. It's just something that needs to be said from time to time (also this interview with him from a while back, in case you missed it).
FIVE: The wonderful Halfmeltedbrain Records released a fantastic compilation benefitting Sussex Homeless Support. A  great cause and some absolutely phenomenal music.
ONE LAST THING PROMISE: If you're intent on spending your cash on worthy art I suggest you scroll down the archives of this weekly column. I'm sure there will be something there for you, and you, and you.