NINE SONGS I LIKED THIS WEEK IN LIST FORM APR MAY 9 – MAY 15 – PLAGUE EDITION #58 / WAR EDITION #1
Perhaps having to do with the fact that only recently life seemed to be getting back to normal over here (I realize it is far from normal in many other places, and I hope everyone keeps safe) the last week of sheer horror and disgust in our neck of the woods has felt more horrible and more disgusting than ever. I don't veer into politics here often, and I don't intend to now, but the tragedy of this place is cycling back (if it ever left off) and all most people are left with is a deep sense of powerlessness and despair. All of which is more than ample reason to not publish one of these this week, and maybe I won't, who knows. All conflicts are the result of the personal interest of the people with a lot to lose/gain, and all conflicts end in the utter detriment of those who stuck in the crossfire, with those who initiated them usually the least scathed. I have no remedy for this, nor do I have any kind of deep wisdom. Just these songs. Stay safe.
1. Gonemage – "Dust Merchant," from Mystical Extraction (Black Metal/Indie – Tomb Tree Tapes). The latest Cara Neir album, Phase Out, has been one of the best, most unique releases of the year, which is pretty much par for the course for the idiosyncratic Dallas duo. So it would serve as little surprise that the solo project by Cara Neir musical mastermind, Garry Brens, would be pretty special too. A great mix of lo-fi black metal and a wonderful pop/indie sensibility. Fantastic. FFO: Daggers, Mourir, Cara Neir.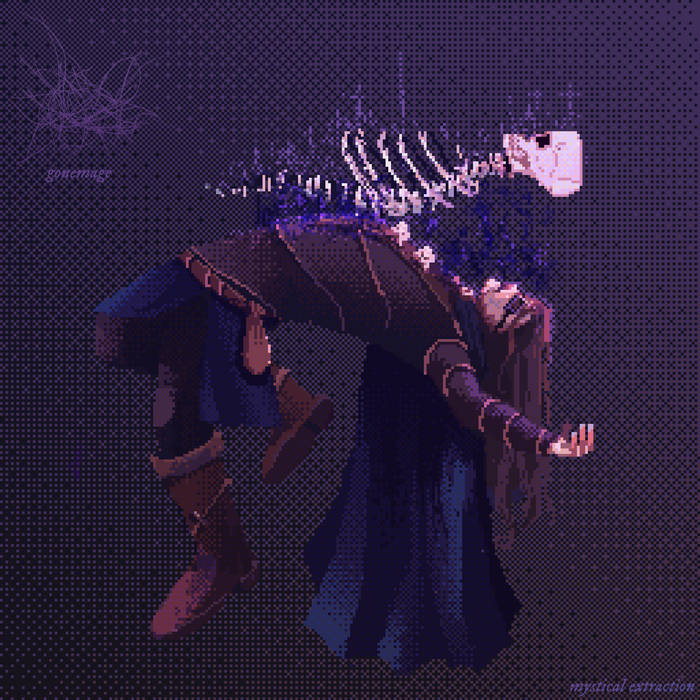 2. Coffin Lurker – "Of Suffering," from Foul and Defiled (Death Metal – Sentient Ruin Laboratories). What happens when two incredibly productive and brilliantly individuals come together? Well, they produce (even more) albums. And in this case the unstoppable force that is Maurice de Jong (Cloak of Altering, Gnaw Their Tongues, Grand Celestial Nightmare, The Sombre, and more) has met the, ah, unstoppable force that this René Aquarius (Plague Organ, Dead Neanderthals, Twin Sisters, and more) and created one nasty, subterranean piece of indecipherable filth with Coffin Lurker. Dark, fuzzy, scary as all shit, and fantastic. FFO: Portal, Suspiral, Abstracter.
3. Czlt – "Junkyard Side A," from Junkyard (Psych/Drone). Speaking of hyper-creative people from the Low Countries, Guillaume Czlt, part of the sonic miracle that is Neptunian Maximalism, has embarked in a less-jazzy more psych-based solo project that would appeal both to fans of NNMM as well as to other people who enjoy recreational drugs and sitar-tinged Sunn O))). Spacey, repetitive, trance-inducing drone that reaches all the way into the deepest reaches of your soul and unloads amps into it like somekind of druk roadie. FFO: Sunn O))), Neptunian Maximalism, Waste of Space Orchestra.
4. Perilaxe Occlusion – "Incalculable Thresholds," from Raytraces of Death (Death Metal – Debemur Morti Productions). Canadian newcomers Perilaxe Occlusion made quite a bit of noise with their 2020 demo, Exponential Decay, which was basically very heavy, very riffy death metal done right. And they seemed to not have taken a lot of time off but here were again with another excellent demo of beautifully constructed, well-balanced, well-executed, and pretty great death metal. I would add more violence-related metaphors here but that seems stupid given the world right now, so just trust me that it's good. FFO: Incantation, Dead Congregation, Kever.
5. Decoherence – "Dichotomic Observables," from System I (Black Metal – Sentient Ruin Laboratories). It's been a very non-secret that I love Decoherence to the point of mental breakdown, and have been an avid supported of their music from since back when Stroda was just a fantastic and utterly unknown Bandcamp page. And thankfully Stroda is one of those perpetuam mobile kind of artists, releasing amazing album after amazing album (though there was a relative lull recently, I should say). This newest release is just another addition to a fantastic catalogue of bleak, alienated, and utterly human black metal. FFO: Skpahe, Serpent Column, Wormlust.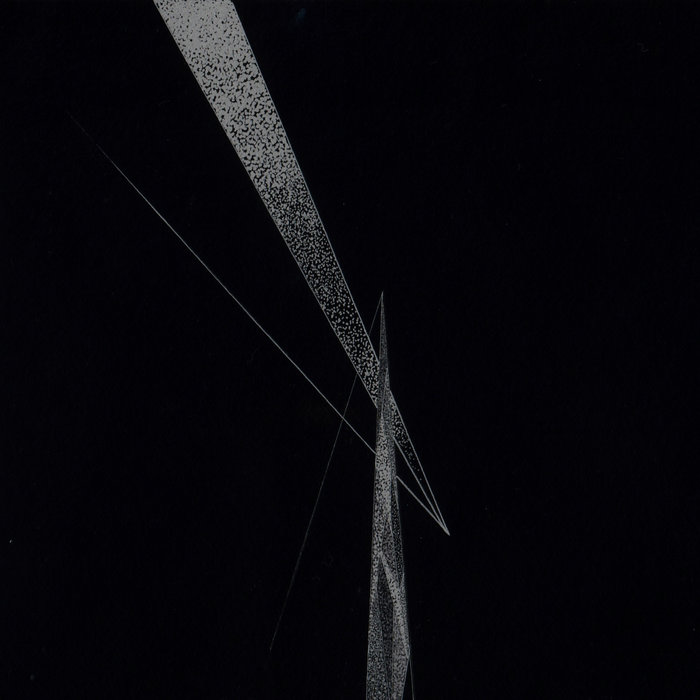 6. Diabolizer – "Maelstroms Of Abhorrence," from Khalkedonian Death (Death Metal – Everlasting Spew Records). So a band comprised of some of the best death metal musicians in the universe finally released its debut album and – GUESS WHAT?! – the first single is death metal perfection, with a dose of fretless bass on top. Relentless, clinical without being soulless, and absolutely magnificent. FFO: Engulfed, Hyperdontia, Burial Invocation.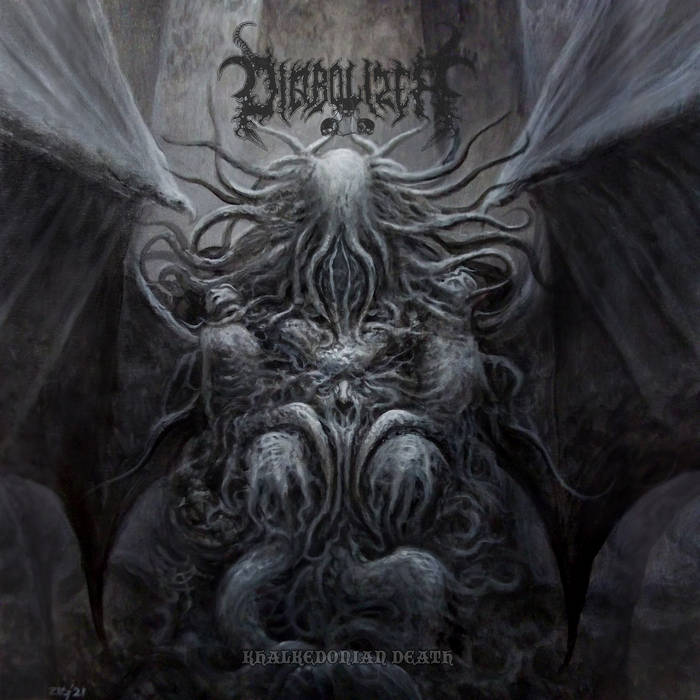 7. Grey Aura – "El Greco in Toledo," from Zwart vierkant (Experimental Black Metal – Onism Productions). Grey Aura's two demos 1: Gelige, traumatische zielsverrukking and 2: De bezwijkende deugd represented some of the more majestic, poetic, black metal forays, equal only, in a way, to Odraza's towering masterpiece Esperalem tkane. They was unabashedly pretentious, broken-down, and bold, and pretty much everything that's good about extreme, thoughtful music. Now we have been graced by the first Grey Aura full length in a very long time and it's nothing short of a triumph of the human spirit. And in its own way it is a beacon of hope for someone like me, who sits by as that same human spirit seems intent on one other of its ancient functions – hate and destruction. To know that Grey Aura exists right now, in other words, is a cure. It won't heal, but it will help to get on. FFO: Odraza, Ved Buens Ende, Suffering Hour.
8. Panopticon – "Dead Loons," from .​.​.​And Again Into The Light (Black Metal – Bindrune Recordings). I guess it looks like this was the week for spiritual music for me. I'm not going to sit here and say that Grey Aura, Panopticon, and Awenden released music just so they can heal the innumerable hearts that are being broken right now, but for whatever it's worth (and it's probably not worth that much) it's helping. There are many good, compassionate, and artistic souls in the world but I doubt any is wider and warmer than that belonging to Austin Lunn and the masterclass in humanity that is Panopticon. May we all one day return to witness these emotional detonations instead of the inhumane explosions we have been dealt. FFO: Healing.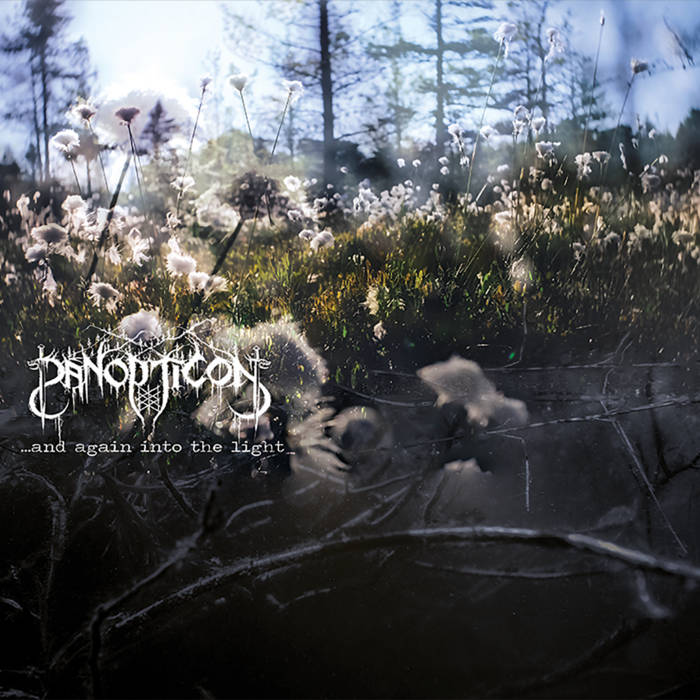 9. Awenden – "Sam Slater Lighting Candles," from Awenden​/​Feminazgul Split (Post-Metal/Post-Black – Tridroid Records). I'm writing this entire post with my heart wrecked and wrenched, not sure about what kind of any kind of future and fearing for my children as well as for children who are suffering even more than they are at the moment. And this song healed me. I was going to write something like "I wrote about Feminazgul's latest album" or some shit, further proof that I am the prescient metal-writing genius that it seems everyone wants to be at any given moment (me included, see pretty much every entry prior to this one). But this song quieted my soul. Everything is still shit, but this is the kind of music that picks me up, ever so slightly. Thank you Awenden. FFO: Alcest, Fen, Cult of Luna.
That's it. That's the post. Can't bring myself to write anymore. See you all on the other side. 
Ron