NINE SONGS I LIKED THIS WEEK IN LIST FORM APR MAY 16 – MAY 22– PLAGUE EDITION #59 / CEASEFIRE EDITION #1
Another fucked up week in the Levant, and another week in which I find myself struggling with the idea of even living here. And now that everything has stopped falling from the sky and killing people, are we better off? Do we know where we're going? No. More of this further down, but seeing my kids, kids everywhere, going through this feels like my lungs being torn out of my body through my throat. So, everything other than this column has been pretty much on hiatus, hopefully things can swing back into action this coming week with interviews and shit like that. Stay safe.
Check out our multiple interview projects and other cool shit. And if you'd like to keep abreast of the latest, most pressing developments follow us wherever we may roam (Twitter, Facebook, Instagram, Spotify), and listen to our shitty podcast (YouTube, Spotify, Apple), and to check out our amazing compilation albums. Now: music.
1. Beastlor – "Become the Planet," from Galaxies of Death (Black Metal – Independent). Mick Barr is in the short list of the most original, exciting, and mind-expanding musicians working in the extreme/experimental music scene in the last few decades. Whether through his work in the planet-eating Krallice, or his more experimental output via Ocrilim or Mosseneck Barr is always and forever operating from his own mind and vision, which I think it's safe to say are very strange places. The come-out-of-nowhere full length debut of his one-man black metal project Beastlor is just one other exhilarating surprise in his uncanny, trailblazing run. In a strange way it feels like a streamlined version of Krallice's ADHAD-riff attack, resulting in tracks that sound like refined, if still raw in delivery and production, black meta. Instant AOTY material as far as I'm concerned. FFO: Krallice, Obsequiae, Lamp of Murmuur.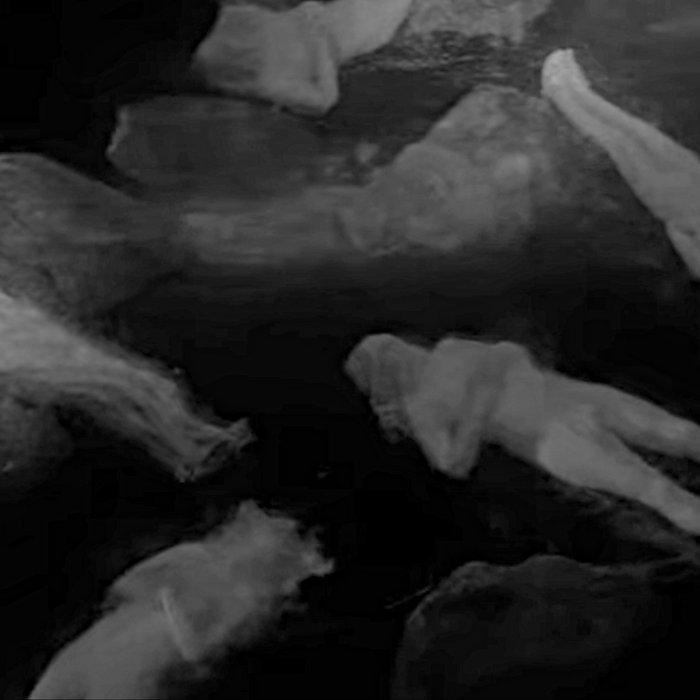 2. Lykhaeon – "Descent Into Ruinous Splendor, from Opprobrium (Black Metal – Repose Records). The Helvetic Underground Committee is and has been one of my favorite black metal hive minds out there (this despite the fact that the term "hive" might be overstated in this specific case). A flurry of creative, forward-thinking black metal that's as ambitious as it is crushing from projects such as Ungfell, Ateiggär, Kvelgeyst, Death.Void.Terror and others. Now of the HUC's longest-running bands Lykhaeon is back with its second full length of glorious, atmosphere-packed, and exquisitely produced black metal that fills every pore with epic performances and ringing ride bells. God damn this is good. FFO: Fyrnask, The Ruins of Beverast, Urfasut.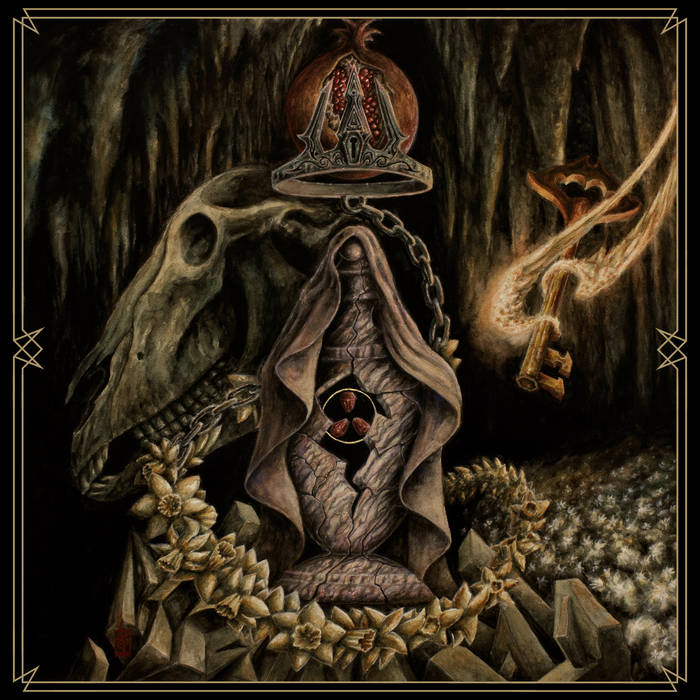 3. Vouna – "Highest Mountain," from Atropos (Doom Metal – Profound Lore Records). To be completely honest until this album was announced I'm not that sure that I had heard of and/or noticed Vouna's excellent debut. I rushed to remedy that error and found some of the best, most etherial and tastefull executed doom metal I have heard in quite some time. So, I'm excited now, and this first new track from their upcoming sophomore album sounds even better, more well-thought out and executed. Just fantastic shit, that's my hot take. FFO: Pallbearer, SubRosa, Empress.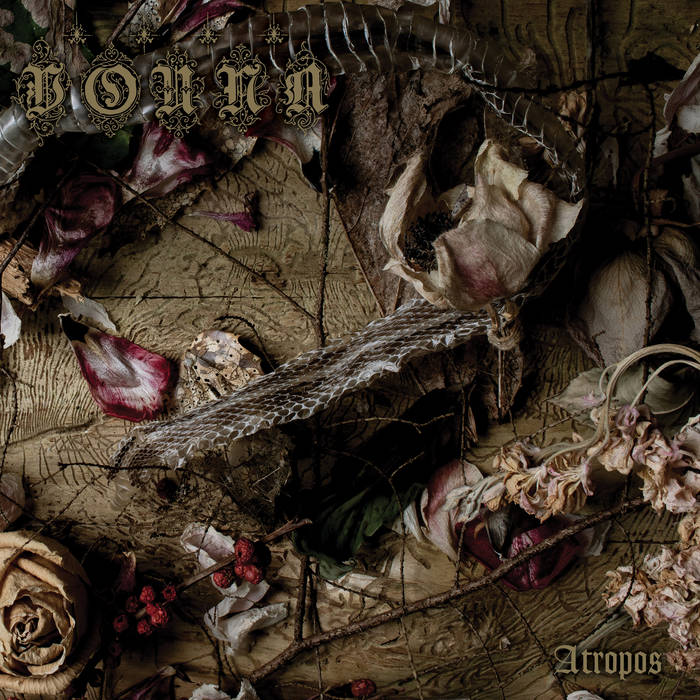 4. Gutvoid – "Murmurations From Twilight Bodies," from 4 Dimensions Of Auditory Terror (Death Metal – Blood Harvest Records). To be completely honest my way into this excellent quadruple split was the Blood Spore track, given that I have been championing that incredible death metal project since basically their first appearance on this earth. And as much as I love the Blood Spore track (and I do) to the contribution from Toronto's Gutvoid takes the putrid cake. Spacey, dynamic, terrifying in all the right ways and just fucking great, thoughtful death metal. FFO: Tomb Mold. Blood Incantation, Feather and Bone.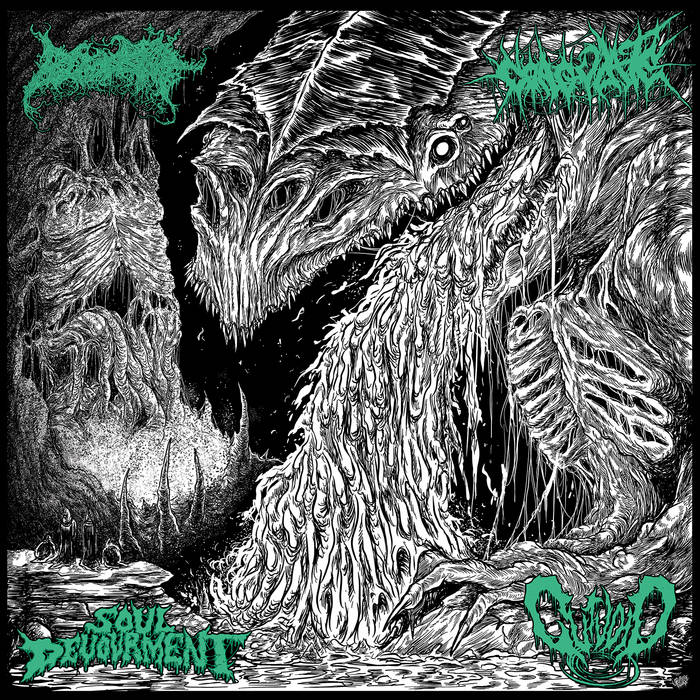 5. White Ward – "Debemur Morti, from Debemur Morti (Post Black Metal – Debemur Morti). Pretty sure I wrote "Debemur Morti" a million times just now. Whatever. So, let's get one thing about me right out in the open: I'm a shallow, little man. One of the side effects of being a shallow, petty, little, disgusting person of a man is that sometimes I really like bands and then everyone gets to liking them – which, I should say, I really do want to happen, since that's half the reason I write about these bands to begin with) and then I act like I'm "over them." Case in point: White Ward. I won't act like I was best friends with them in some Ukranian high school, just that I really championed their previous album, and then it caught (deservedly) on fire and I fell off. Because I'm a stupid, shallow, petty, proud man. So, fuck me and fuck my pride – everyone will be talking about this new White Ward EP and they sure as hell should. This is god damn sax-filled fire. FFO: The Ocean, Bohren & der Club of Gore, Ihsahn.
6. Hooded Menace – "Blood Ornaments," from The Tritonus Bell (Doom Metal – Season of Mist). Never fully go into Hooded Menace, for whatever reason, probably my fault. Except maybe for that amazing split they did with Loss back in the day, but mostly because of how much I love Loss, who really embody the kind of doom I listen to most of the time. But for whatever reason this song is making me kind of regret my shameful past. This is still leaps and bounds more melodic then my cup of skull-tea but it's giving me very nice driving riffs and that sombre old-school Paradise Lost vibe and those are things I simply cannot resist. FFO: Paradise Lost, Royal Thunder, Pallbearer.
7. Odraza – "Acedia," from Acedia (Black Metal/Experimental/Ambient – Godz ov War Productions). At some point in time Odraza was one of the best-kept secrets in black metal. They released what just might be the best black metal album of the 10s in 2014's Esperalem Tkane without much fanfare, except, obviously, for the fan fare in my heart. I was then very very happy to see them getting the respect they deserved with 2020's Rzeczom, but as much as I loved that album it lacked, for me, that experimental, mad spirit that drove much of Esperalem Tkane. So, while most people might be somewhat bewildered from this new, ambient, 20-minute museum soundtrack I'm as happy as a child on **insert nondenominational holiday**. Is it weird? It is. Is it challanging? Yup. Is it fucking fantastic? Yes. FFO: Beherit, The Ruins of Beverast, Biesy.
8. Vukari – "Omnes Nihil (Demo Version)," from MMXXI (Black Metal – Independent). Ever since laying my gentle ears on Vukari's 2019 demo my heart was whisked away by these Chicago masters of ambience and power. The only way that made sense to me to explain Vukari to other people is to imagine the scope and feel of the more aggressive Wolves in the Throne Room tracks only done in a shorter, more black-metal-y format. That obviously doesn't make any kind of sense, but they're great regardless of my inability to express myself. They followed up that demo with a fantastic album that made it to my weird 2019 list. Now they're back with another stellar demo, this time only the one ahead of a new album later this year. Sweeping, emotional, dynamic, atmospheric, and harsh, and including a few interesting dissonant elements, a la Deathspell Omega/Ulcerate. Just beautiful. For whatever reason I prefer the production on their demos, has more of a texture to it. Whatever. Listen to it. FFO: Panopticon, Wolves in the Throne Room, Ultha.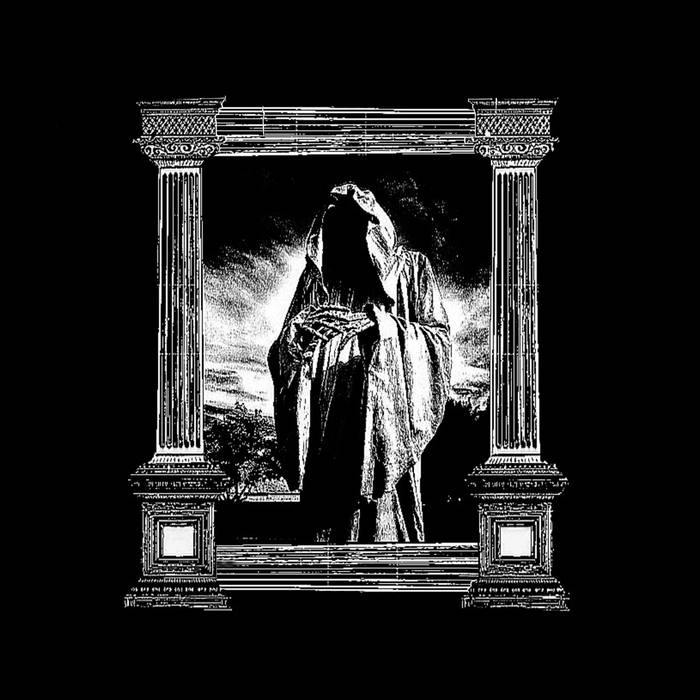 9. Taphos – "Blood Plethora," from Blood Plethora (Death Metal – Night Shroud Records). Speaking of gross riffs and walls coming down, Danish killers Taphos are fucking back (sorry, a bit excited here) with a new two-song EP. Now, yes, some might say "Hey, Ron, this was released a while back and the reason you know about it is because of a vinyl release," to which I shall say: "Yes, now shut up." Glorious riffing, incredible, punchy production and simply some of the best death metal from one of the best death metal scenes of the past few years. Beautiful. FFO: Phrenelith, Undergang, Hyperdontia.
FIVE MORE THINGS YOU NEED TO KNOW
ONE: If you're into exploring some unorthodox, raw-ish black metal a new Hungarian project by the name of Holdlajtorja just released a pretty interesting demo.
TWO: Imperial Triumphant released a deluxe version of their fantastic 2016 EP Inceste, along with never-before-released stuff. Check it out.
THREE: The Fall of Efrafa released a combo of the demo/rehearsal versions of the songs off of their debut, Owsla, along with a pro recording of their final show.
FOUR: The last 18 months of everyone's life, that of my family's included, has been horrible, just a wasteland of uncertainty and fear. Which is what made the last two weeks of life here almost unbearable. There's a lot of sorrow in this part of the world, there always has been. But the feeling of "passing it down" to my kids is becoming a waking-dream nightmare.
FIVE: I've mentioned the debut SNĚŤ record here already, but since I don't like to mentioned the same album twice in this column and since the album is now out all I can say is: get to it. Some of the best, catchiest death metal you'll listen to all year.
ONE LAST THING PROMISE: Markov Soroka seems to be awakening from his dogmatic slumber, first with a new ambient Drown album two weeks ago or so and now with a new release for his atmospheric black metal project Aureole. An interesting group of songs that sound like pushing Aureole through a tight sieve, like in those cooking shows, where all the gunk is left in the sieve and all you're left with is black metal consommé.